A great way to get acclimated,
learn more, and make new friends.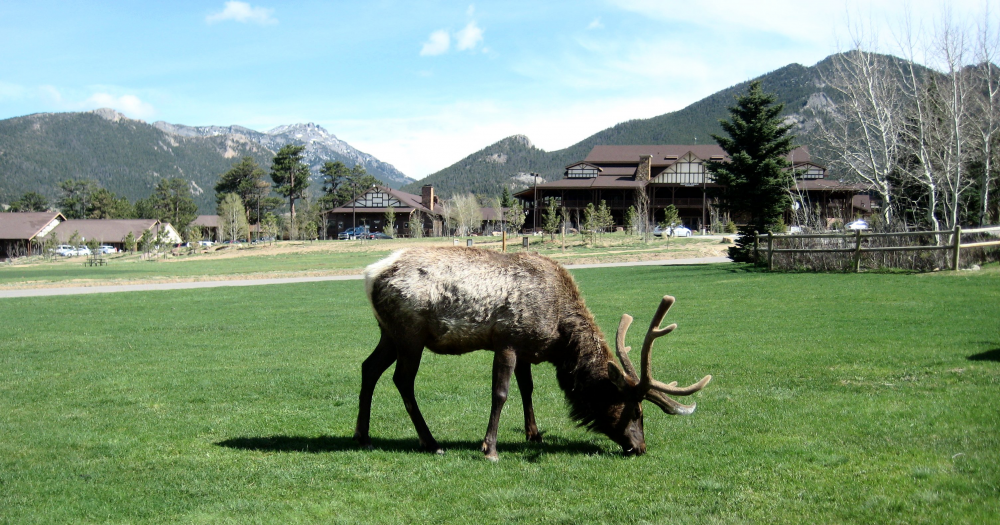 Coming a distance?
Tuesday night lodging available.

There is no registration fee for Wednesday
and no charge for the evening session.

If you register for one or more days (not including Wednesday)
Individual workshops cost
$25 for one, $40 for two, $55 for three.

The 1:00 – 4:00 workshops are $40.
Add a 4:45 – 6:00 workshop for only $15 more!

Coming only on Wednesday?
Cost: $40 for one, $65 for two, $85 for three.
The 1:00 – 4:00 workshops are $65.

There is an additional $15 YMCA commuter fee
if you are not a YMCA member
or you are not lodging on campus.
1:00 - 4:00 (counts as 2 workshops)
E1 – The Courage to Pursue Your Writing Dreams
Paula Moldenhauer
Find it hard to pursue your dreams? Or maybe you've taken the plunge, but rejection and lack of forward motion have you questioning your dream. Sometimes it's success that knocks the breath out of us and holds us back in pursuing all God has for us.
We need courage—not just a gritting-our-teeth determination, but courage of the heart nestled in God's arms.
This workshop combines teaching with time for the attendees to participate in small-group discussion and private prayer and journaling. It offers the following topics for the acronym of COURAGE:
C – Calling
O – Open Your Heart to God's Probing and Prompting
U – Unleash Your Passion
R – Reject the Lies that Hold You Back & Rest in Truth for Your Journey
A – Accept the Identity God Gives You
G – Greet New Steps by Reaffirming Your Trust in God's Hand and Heart
E – Empowered by the Holy Spirit
E2 – Customize Scrivener – Write Faster, Write Smarter
Debbie Maxwell Allen
Advanced techniques for the motivated writer. In this workshop, writers already familiar with the basics of Scrivener will discover the many ways Scrivener can be configured for novels and nonfiction projects. Find out how to customize Scrivener to your particular needs and take advantage of little-known elements to make your writing life easier and more streamlined. Learn to plot your book with virtual index cards, how to manage scenes (and your own motivation) with the outliner, and how to fly through revisions with features few Scrivener users have discovered.
E3 – Nonfiction: From Passion to Process
Ava Pennington Unable to come
E4 – Write Gripping Fiction – How to Abduct Your Reader
Darcie Gudger
You know those books that suck you in so deep, you fail to come up for air? Kind of feels like you've been abducted and transported to another world. I know you do. Why does that happen? How can YOU achieve the same effect on your readers? We will take a look at methods used by such authors in addition to the Hero's Journey as well as Vogler's framework, which is used by many blockbuster screenwriters. To dive in deep, I will look at ALL of the submissions to go over in class showing students how to apply these principles. Submit a brief synopsis (1 page) along with 3 pages of the beginning of your manuscript double spaced, one-inch margins. Submission deadline is April 15. Send to darciejoygudger@gmail.com. Put CCWC Early Bird in the subject line.
1:00 – 2:00
E4B – How to Write a Book AND Get It Published NEW!
Debbie Hardy
Unlike movies would have us believe, writing and publishing a book involves more than just handing some pages to a publisher. We'll go through the basic steps, from getting your idea and putting it on paper to seeing your book in print and marketing it. Learn how you can become a published author this year.
E5 – Balancing Privacy & Relationships When Writing Real Life Events
Cindy Lambert
We all applaud honestly and transparency in powerful writing, but how do we write of the events in our lives without violating the privacy and trust of others who have played some part in our life stories? Is it possible to find the freedom to tell the truth without destroying relationships, hurting people in our lives, or putting others at risk of public exposure? Yes, it can be done! Discover the defining boundaries, guiding principles, and tested techniques used by successful authors so that your writing can be authentic without damaging the reputations or privacy of the people God has woven into your life story.
E6 – Mastering the Five Variations of Show vs. Tell
Tessa Emily Hall
Every writer is advised to "show" their story rather than tell it, yet this seems to remain the most difficult technique for writers to master. Perhaps it's because we're showing in some areas of our writing yet telling in others. In this workshop, I'll discuss the five variations of showing vs. telling and how you can impress an agent or editor by mastering these techniques. You'll learn the difference between show and tell in writing emotion, description, dialogue, characterization, and setting. We'll also discuss what it means to write in deep POV, and how doing so will bring your story world to life, allow your readers to feel the emotions, and invite them to connect with your POV characters on a much deeper level. Be sure to bring a 1,000-word sample of your writing that you don't mind revising and possibly sharing with the class (optional).
"At the beginning of the hour spent in Tessa's Mastering the Variations of Show vs. Tell I cringed uncomfortably, thinking she must be speaking directly to me—reminding me of what I already knew…I was becoming a lazy writer. Throughout the workshop, though, she worked to show us just how easy it is to spot our laziness and then use strong verbs and concrete nouns to strengthen our storytelling. I left feeling encouraged and capable."
Previous workshop attendee
E7 – Poetry
Catherine Lawton
How to improve, market, and publish your poetry. In the process, you'll sharpen your observation skills, deepen your relationship with God, and connect with and influence others.
E8 – Ten Tests for Your Nonfiction Book
Andy Scheer
Popular nonfiction, like the rungs of a ladder, depends on interconnected techniques that spell success or failure. We'll examine ten key aspects: Titles/Subtitles, Distinctiveness/Targeting, Opening, Approach, Scripture Use, Examples, Fulfillment of Promises, Author Qualifications, Writing Quality, and Mechanics.
2:00 Conference registration desk open
2:15 – 3:15




Making the Most of Your First CCWC

(no charge)
First time at the CCWC? Congratulations, and if you feel a little overwhelmed, please know that you're going to feel much more comfortable and knowledgeable over the next few days. But why wait to be a Writer's Conference expert until the day before you go home?
Why not be confident and fully prepared for this amazing event from Day 1?
How about sitting down with Eric Sprinkle, a 4-year "veteran," who can give you a detailed overview and share all the tips and tricks to help you navigate the three big areas you'll encounter while here – Networking, Craft-Sharpening, and Potentially Selling your Work.
3:30 – 4:30
E9 – Care and Feeding of Editors
Sue Baganz & Chris Richards
Learn how to avoid common errors that cause many beginning authors to be rejected regardless of the quality of their work.
E10 – Troubleshooting Your Unsold Novel
Nick Harrison
A look at the reasons your novel hasn't sold. We'll consider genre, industry ebbs and flows, writing craft, and other reasons your novel is still unsold.
E11 – Devoted to You
Beth Patch
An entry-level devotion-writing workshop. Learn the four basic elements needed for writing an inspirational devotion and tips on self-editing, story development, focus, and following guidelines.
E12 – Create Your Own Coloring Book
Shelley Ring
Do you have an idea for a coloring book, but no idea how to put one together? Grown-up coloring continues to lure and inspire us, much as it does for children. If you want to take your imagination to the printed page, join author Shelley Ring as she teaches how to use Canva.com and other free illustrator tools to create a coloring book that will delight adults and children.
Coloring books can be:
Low-to-moderate content
A simple teaching tool
Therapeutic
Calming
Creative outlets
Join us to find out why coloring books are so beneficial and how you can begin using them in your writing projects.
4:45 – 6:00
E13 – Go Viral: Social Network Marketing
W. Terry Whalin
You can waste huge amounts of time and energy on social media. How can you do it effectively and without spending a lot of time? Terry has over 180,000 Twitter followers, over 4,800 Facebook friends, and over 5,000 LinkedIn connections. He spends less than 30 minutes a day on his social media yet has an effective, growing presence in the social media arena. In this workshop, Terry reveals his secrets and tips for Twitter, Facebook, and LinkedIn so you too can grow your platform and presence without wasting hours of time.
E14 – Evaluating Your Options
Cheri Cowell
We'll discuss traditional publishing, answer some forbidden questions, and take a look at the many options for self-, independent and co-publishing, and partnership publishing. As someone with her foot in both worlds, Cheri can help you evaluate your options.
E15 – Crafting a Winning Nonfiction Book Proposal
Cindy Lambert – Prerequisite for those taking her clinic, but this workshop is open to everyone.
A winning book proposal is a tool that entices seven audiences (author, agent, editor, pub board, marketing, creative, and sales) to grasp a contagious vision for a book, and then equips them to successfully play their parts in placing the book into the hands of its ideal readership.
E16 – Create a Best-Seller Brand* and Fast-Track Your Speaking Outreach** (until 6:15)
Dick Bruso
Two jam-packed programs in one dynamic 90-minute session. Plus, everyone attending this session will be given a complimentary 30-minute one-on-one phone consultation with Dick Bruso after the conference.
*Develop a unique brand that will powerfully capture the marketplace by applying the "umbrella branding" approach to every aspect of your writing career.
**Accelerate your writing career by tapping into the ideal professional speaking organizations, resources, and tools. The inside secrets every Christian writer needs to know about the world of public speaking.
6:00 Check-in (rooms may be available earlier) & Dinner
7:45 Opening Session – Worship and Keynotes
Hidden in Plain Sight
Rob Cook
The world has built a wall to resist the truths of God. It has become almost impossible to have an overtly Christian message read by a hostile, resistant audience. We need to conceal the seeds of truth in interesting stories that connect and open hearts and minds previously closed to the gospel message.
Finish Strong
Louise L. Looney
With the authority given to us through Jesus, "Satan we resist you and all your attempts to stop us from doing the Lord's work. You have no option and have to get out!"

9:30 Night Owls

Better Together: How to Cultivate a Local Writers' Community
David Rupert
Writers often tap away at their work in the quiet, with the solace as their only friend. Finding encouragement to nurture your calling is a rare thing and in the church is almost nonexistent. In this breakout you'll learn to use the same tools that a local writers' group used to grow to a community of more than 400 writers in just four years.
Square Peg Society
Charles Wolcott

CCWC was such a blessing and inspiration to me; I had the opportunity to connect with other writers and some agents, and even develop friendships. I also was "wowed" by the godly and Spirit-filled environment.
Bonita Jewel - Fresno, CA