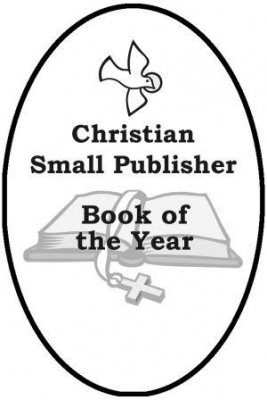 Faculty member Dianne E. Butts won "Book of the Year" in Family/Relationshps category at Christian Small Publishers Association for her book, Grandparenting Through Obstacles.
March 26, 2013
INSPY Awards - The Bloggers' Award for Excellence in Faith-Driven Literature
The Inspy Advisory Board and Judges are pleased to announce the long list contenders of the Literature for Young People Inspy! And we're delighted to announce that two CCWC faculty members are contenders: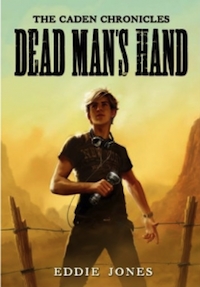 Dead Man's Hand
by Eddie Jones
Zonderkidz, 2012
In an exciting, engaging, and often humorous style, Eddie Jones has created a mystery trilogy about Nick, a curious young man, who begins to question everything around him, including his faith.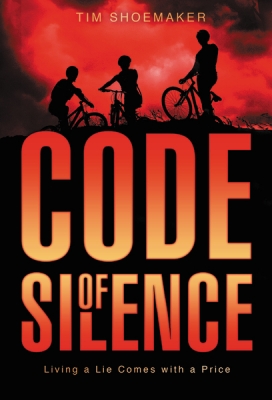 Code of Silence
by Tim Shoemaker
Zonderkidz, 2012
When three friends witness a gruesome murder where the killers are dressed as policemen, Cooper, Gordy, and Hiro are left questioning whom to trust. Is telling the truth always the right thing to do, or in the interest of protecting yourself, is it okay to lie or withhold the truth?

Code of Silence has been selected a top ten Mystery for Youth and will be featured in the May 1 Mystery issue of Booklist.
Code of Silence also made the list of Top 10 Crime Fiction for Youth list.
"Like many a crackerjack thriller, this one boasts a breakneck beginning... Rarely are kids in thrillers portrayed this realistically... Deliberate, plausible, and grittty whodunnit." - Booklist Starred Review
Tim Shoemaker's latest Zonderkidz novel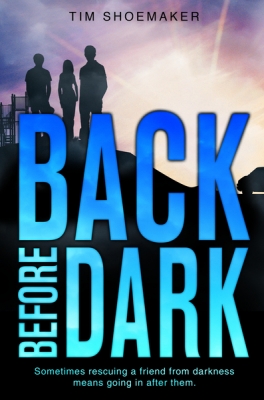 A detour through the park leads Cooper, Gordy, Hiro, and Lunk straight into a trap, and Gordy is abducted!
For the kidnapper, it's all a game, a way to settle an old score, with no one getting hurt. But evil has a way of escalating, and once his identity is discovered, the rules change.
Despite the best of police efforts, the hours tick by without a clue or a ransom call, leaving everyone to their own fears. Gordy is gone. Cooper descends deeper into a living nightmare, imagining the worst for his best friend and cousin. Hours stretch into days, and talks of a memorial service begin to surface. But Cooper still feels his cousin is alive and develops a reckless plan, changing all the rules. Now the one who set out to rescue his friend needs to be rescued himself. Sometimes rescuing a friend from darkness means going in after them.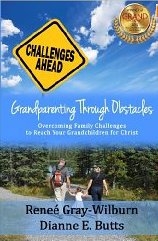 Dianne Butts'
Grandparenting Through Obstacles
Book of the Year at The Book Club Network
It's also been nominated for "Book of the Year" at Christian Small Publishers Association! You can vote for it through March 31, 2013 at http://www.christianpublishers.net/13votes/. It's in the "Family / Relationships" category which is the second category down.
Jeff Gerke blogs for Writer's Digest
How to Write a Character from Start to Finish

Kaylie Hathaway, conferee and teen author launches OakTara's Teens4Teens line with two novels just released.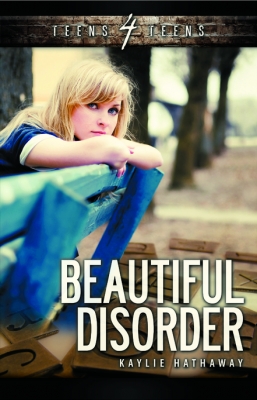 Sixteen-year-old Lux Richardson has been wrongly convicted of vandalism, and no one believes her. Not her parents. Not the judge. Her sentence? A summer's worth of community service at Graceland Church's Home for the Elderly, in the little hick town of Brickleton. Furious at the injustice of it all and dreaming of revenge against the real criminal, Lux is determined to simply get her punishment over with. What she doesn't count on is the feisty Payson, who seems to hate her, or Diana, the sweet old lady who tells her stories ... and gives her far more than she could ever dream."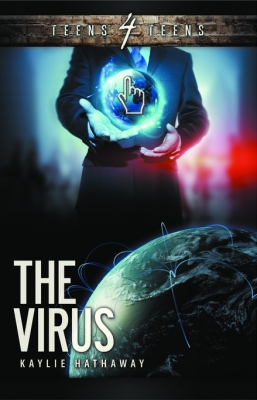 My name is Travis Metros, and I create computer viruses for fun. I don't send them anywhere...just save them to my laptop. But when I was 14, I engineered a virus that, if released, would infect the entire planet with an actual medical virus. I should have been more careful--installed a shut-down code--but I didn't. Then my laptop was stolen. Now the most dangerous weapon of all times is in the wrong hands. A biological weapon of massive force that could shut down every computer and pass on a deadly, mysterious virus with no cure. Now only my friends and I stand between the bad guys and their plan of world domination.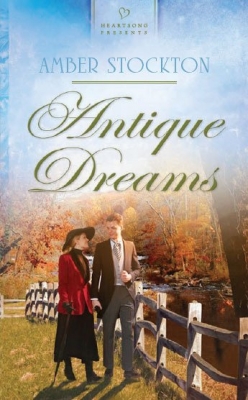 Great interview with faculty member, Tiffany Amber Stockton, in Munce More to Life Magazine. The magazine goes out to several thousand retailers and book industry professionals. And the connection happened as a result of CAN (Christian Authors Network). Faculty member and Appointment Coordinator, Bonnie Calhoun, is the president of CAN. The connections you'll make and friendships you'll form at CCWC are so important. Click here to read the entire interview.
How did you get started in your writing career?

I've been writing since childhood, but at the encouragement of my Senior English teacher (also a published author) and readers of some fan fiction I wrote right after college, I wrote my first full book
in 23 days. Then, I chatted with a favorite author and mentor, Tracie Peterson, who encouraged me to join ACFW, where I met an editor who loved some ideas I pitched to him. Thanks to another favorite
author and mentor, Linda Windsor, the second full book I wrote got whipped into shape and ready for publication, and that editor I met bought the book! When I set out pursuing publication, the hope of selling a book before the age of 30 became a driving force. That book sold four months into my 30th year. And the rest, as they say, is history.
---
March 19, 2013

From faculty member, Tim Shoemaker - I just learned from my publisher that Code of Silence has been selected a top ten Mystery for Youth and will be featured in the May 1 Mystery issue of Booklist. Booklist is a secular publication used by librarians and acquisition people across the country when ordering books, so this is huge. I'm really thankful!
Jane Beals regrets she is unable to be with us. Her two Saturday workshops have been cancelled.
---
March 8, 2013
Book Editors - See expanded editorial needs for Cladach Publishing (Catherine Lawton) and Jubilant Publishing and www.ThinkingAboutSuicide.com (Linda Evans Shepherd) on the Book Editors page.
---
February 27, 2013

Holes filled - Thank You, Father, for providing faculty to take the place of the following:
Workshop 1B - Susan Mathis cannot be with us until Friday. Her workshop, "Terrific Titles," has been replaced by Linda Evans Shepherd's "Let's Talk About Your Title." Linda will address the craft and importance of naming your work.
Workshop 2B - Tim Baker has had to cancel because of his workload. In place of his "Taming Dragons" workshop Terry Burns will teach "Editor and Agent Pet Peeves." Are there things that can rub an editor or an agent the wrong way and affect the success of a submission? You bet there are, and Terry has collected a number of them. This workshop will help you avoid some of the pitfalls you may not even see coming.
Teens Write - A great group of faculty have stepped up to work with the teens on Saturday in place of Tim Baker. More info coming soon.
---
February 26, 2013

Jonathan Petersen, Social Media/PR Evangelist, Somersault™ Group, is offering a FREE 30-minute assessment and consultation on your social media plan for connecting with your readers and growing your reader base. Sign up using the Appointment Request Form you'll receive when you register. This counts as one appointment, not two, of the four appointments you are entitled to if you register for Thursday through Saturday. And remember, if you're among the first 75 to register, you'll receive a free fifth appointment.
Susan Mathis is only able to be with us Friday afternoon through Saturday. As a result, her Thursday workshop, "Terrific Titles," has been cancelled. In it's place, Linda Evans Shepherd will teach "Let's Talk About Your Title." Susan's Wednesday early bird workshop (E15) at 4:45, "Finding God's Plan for Your Writing," has been moved to Saturday morning and will take the place of Linda Shepherd's workshop 5A.
Linda Shepherd's workshop 5A, "Building Your Message Into a Ministry" has been moved to the 4:45 Wednesday early bird slot in place of E15.
Patti Shene regrets she is unable to come due to her husband's medical condition that will require several months of home care. Her Wednesday early bird workshop, "Over Fifty - Am I Too Late?" will be taught by Chris Richards. Chris will also take appointments for Starsongs magazine. Patti has resigned as editor but will continue to mentor young writers through her website, http://pattishene.com. Please pray for Patti and her husband.
The clinic applications are online. I want to encourage you to prayerfully consider applying for a clinic. Click here for more info.
Fiction Intensive with Jeff Gerke, author of three Writer's Digest how-to books.
Nonfiction Book Proposal Clinic with Cindy Lambert. Cindy will also meet one-on-one with each of the six participants for breakfast or lunch during the conference.
Speaker's Clinic with Roy Hanschke. A great skill enhancer and confidence builder.
Get Them to Your Blog/Website with Megan Breedlove. For more than three years Megan's website has held one of the top two spots in Google search terms.