Breaking News
and Conferee News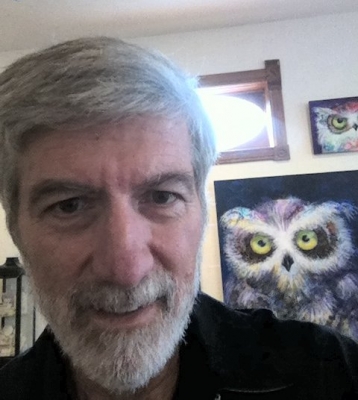 New faculty member
John Sloan
Senior Executive Editor
HarperCollins Christian Publisher

John has worked for thirty-four years in religious publishing. He specializes in non-fiction essay and narrative nonfiction, including memoir and autobiography, and he has worked on books with authors Philip Yancey, Ben Carson, Chuck Swindoll, Chuck Colson, Joni Eareckson Tada, Lee Strobel, James Houston, Ravi Zacharias, Howard Hendricks, Bill Hybels, Patrick Morley, Gary Thomas, John Ortberg, and now Gary Wilkerson as he pens the authorized David Wilkerson biography. John uses editorial experience and creativity to advocate nonfiction narrative with authors and agents, focusing on book organization for final writings. Structure, unity, and arrangement of material are keys John looks for in his evaluations. He has edited 22 Gold Medallion Award-winning books, 2 Book of the Year winners, and written one book, The Barnabas Way.
Thursday evening Night Owl - Narrative Non-Fiction, from Hillenbrand to Tuchman
In nonfiction, how do we write clearly, without qualification or uncertainty, with authority and conviction? One way, is to learn to tell stories, as in fiction, and to tell them well.
And, what are some of the tools that can be used in third person, story-driven narrative?
Many can be found in your own writing. This seminar includes a few of the techniques that illustrate how nonfiction storytelling can drive the narrative in a way that is similar to fiction and different than essay, using some of the best writers, like Lauren Hillenbrand (Unbroken).
What kind of manuscripts do I want to see - Narrative nonfiction. Can be any of a number of forms demonstrating good non-fiction writing, such as essay, autobiography, biography, investigation, exploration, memoir, and collaboration, as seen in Larson, Lamott, Didion, Yancey, Lewis, and Buechner. Such writing has a narrative rather than anecdotal quality, an arc from beginning to end, a strong voice, 3-dimensional scenes, and the narrative tools of writing, as demonstrated in the night owl on narrative nonfiction. A bonus appointment with John (in addition to the appointments you are entitled to) is available on a first-come basis. If you have already submitted an appointment request form, just emial our Appointment Coordinator, Margie Vawter, at mvawter@writehisanswer.com. In the subject line please put "Request for Bonus Appointment with John Sloan."
---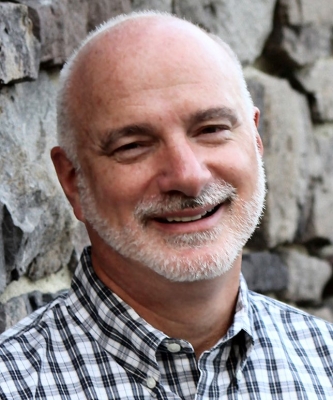 New faculty member
Shawn Kuhn
In December of 2011 Shawn Kuhn joined the SuzyQ team. With his love for reading and his background in teaching and youth ministry, he finally settled in the book industry, combining his love for business, reading, and people. Shawn was the vice president of a bargain book chain for more than 25 years. His years of hand selling books and in store promotion bring a fresh approach to an author's digital presence. Shawn offers SuzyQ's clients guidance and support in all aspects of their book careers with the ultimate goal of reaching their target audience. www.SuzyQ4U.com
A bonus appointment with Shawn (in addition to the appointments you are entitled to) is available on a first-come basis. If you have already submitted an appointment request form, just emial our Appointment Coordinator, Margie Vawter, at mvawter@writehisanswer.com. In the subject line please put "Request for Bonus Appointment with Shawn Kuhn."
---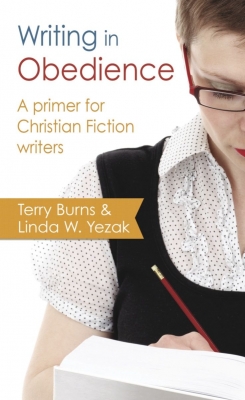 New book by
CCWC faculty member
Terry Burns
Writing in Obedience - A Primer for Christian Fiction Writers
This book is for the new Christian writer or the writer looking to decide how God wants them to incorporate their faith into their writing. How do we know what the Lord wants us to do? Are we being called to write or do we want to write for Him as an offering? What is required of the author using their writing for the Lord and how do they go about it? What do we really want to achieve with our writing, and how do we define success?


---
Need a professional photograph? If you're like quite a few folks I know, you HATE having your picture taken and may be using one on your Web site or PR literature that is very old. Jodie Westfall, a professional photographer from Texas, would love to come to the conference and spend 15 minutes with YOU. After spending a few minutes getting to know you and what you need photos for, she will give you the photos she takes of you with no copyright notice needed for reproducing for only $50 and you can have access to them on Dropbox. (An hour long session is $167.) The price is a bargain especially since you will own the photos and will be able to use them without a copyright notice. You can find out more about Jodie at her website: www.jodiewestfallphotography.com.
In order to make this happen, Jodie needs to know there will be enough interest to justify the expense of her coming. So . . . if this is something you want to do, please email jwp@jodiewestfallphotography.com no later than April 14 so she can book her flight. Put "Photos at CCWC" in your subject line and she will send you a PayPal invoice. When you arrive at the conference and receive your appointment schedule, you can then choose the time that fits best for your photo shoot.
---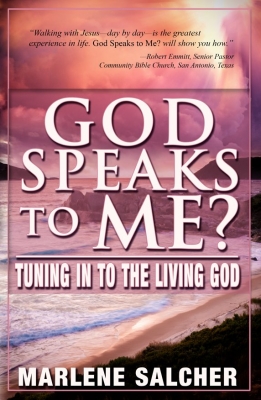 New Book and Testimony
CCWC Conferee, Marlene Salcher
www.marlenesalcher.com
"All the self doubt, the enemy's voice and sometimes the challenges in family life and in ministry made me wonder if what I had to say would make any difference anyway. But I kept going by the grace of God and can take no credit for the way He kept prodding, pushing, encouraging, and comforting when I so wanted to quit. And now, it's almost done, after thirty long, painful and challenging years. . . . I'd appreciate your prayers as I watch and wait for what He would like to do next in my life."
---

New book by conferee, Marilyn Wentz
www.MarilynBayWentz.com
When Marilyn emailed me to thank CCWC for helping her to get published, she included a clipping from the I-70 Scout and gave me permission to share it. I, too, wrote stories when I was a youngster - all, sadly, long-since tossed. But no doubt even though I didn't realize it at the time, the Lord was preparing me for the ministry of writing. I'm posting this on the Teens Write page. Please ask Father if there is a teen He wants you to encourage to come to the conference.
"All writers want to write the all-American novel," Marilyn said in a clipping she sent me from the I-70 Scout. "We all have stories in our heads that we'd like to write. I never was that much of a history buff as a kid, but as I got older and we'd visit places, in my imagination I'd wonder what it was like to live then — what the people experienced. I think that was what led me into the historical fiction genre."
Wentz said she wrote a story about an Indian boy being dropped off with a settler family when she was 12 years old, and that story became the basis of her book.
"It was a Thanksgiving story and the family nursed the boy back to health and he came back to help them. I would encourage young people who have those stories in their heads to write them down, and you never know where it will lead. I'm 53 and I am now publishing something I started at 12."
---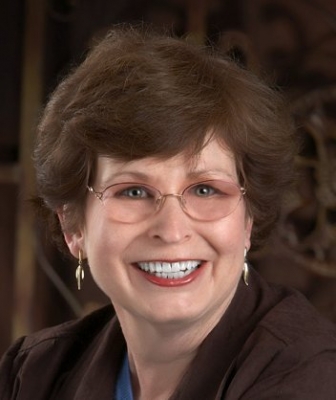 Bonnie Doran - conferee available for appointments
http://www.bonniedoranbooks.com
Bonnie worked for 35 years as a secretary and bookkeeper before turning her attention to writing. Her first novel, Dark Biology, released last October from Harbourlight. Colorado Christian Writers Conference was a big part of her writing journey over the sixteen years she has attended. Besides learning much of the craft here, she received assignments for magazine articles and devotions before a workshop leader challenged her to write science fiction. At the 2012 conference, she met the people who became her agent and her publisher. Bonnie wants to give back by offering a listening ear to other writers on the publishing road.
---
Upcoming Book from conferee Meta Nelson
Great Expectations: An Adoption Story and Devotional
Drenched in the sweltering Vietnamese August heat, we approached the Immigration Police. Day after day, my husband and I made the same trek hoping to acquire the necessary signature to bring our daughter home; yet again we were evasively sent away and told to return the next day. Should we return tomorrow with a bribe? And if so, how much money would result in a signature? Already we had endured two years of paperwork, stalling, impatience and exhaustion in an attempt to adopt Minh Tuyen. Now, the wait and frustration seemed part of a never-ending, cruel game.
Parents begin the adoption journey with great expectations that their longing for a child will quickly result in a peacefully united family. Yet often, the eager expectations are replaced with doubts, fears and indescribable restlessness. The submittal of extensive paperwork and the hassles required to compile an adoption dossier can seem overwhelming, but the largest challenge to adoptive parents remains the wait for a child. Unlike biological parents who can feel or see the physical changes brought on by a growing pregnancy, adoptive parents have little tangible proof that their labors will bring them a child. How do parents relax, let go, acquire patience and lean on God? This book will embolden and hearten adoptive parents to rejoice always and pray continuously throughout the anxious wait of adoption.
Meta Nelson is the mother of four biological sons and an adopted, Vietnamese daughter. Her personal adoption journey was arduous and complex, as dishonest officials hindered her daughter's release from Vietnam. With God's guidance, the adoption, marked by bureaucratic hurdles and corruption, resulted in blessing and spiritual transformation. Meta has a Masters Degree in German Literature and is presently working on a Masters in Teaching English as a Second Language.