Faculty are available for free one-on-one 15-minute appointments! Be sure to complete and return your Appointment Request form that you will receive when you register. For your appointments to be booked in the order that you registered, your form must be received by April 16. That means early registrants do NOT need to rush. It is wise to wait until all the editorial needs are posted. All appointment requests must be received by May 3.
For more information on editorial needs, be sure to check Jerry B. Jenkins' 2014 Christian Writer's Market Guide - available through our writers' bookstore along with other titles that will help you prepare for the conference. All books are discounted, and there is no shipping charge for orders over $35. Book sales help us meet conference expenses.
Pease visit again for a PDF spreadsheet of editorial needs.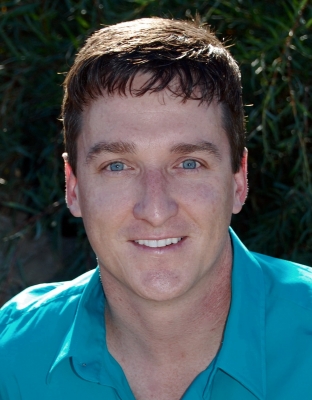 Jesse Florea
Author
Editorial Director, Focus on the Family youth publications
Editor, Clubhouse and Clubhouse Jr.
Co-host, "Official Adventures in Odyssey" podcast
http://www.odysseyscoop.com/actors/jesse_florea.htm
http://www.clubhousemagazine.com

Jesse has worked at Focus on the Family for more than 20 years. Currently, he's the editorial director for youth publications where he edits and oversees Clubhouse and Clubhouse Jr. magazines. He also co-hosts the biweekly "Official Adventures in Odyssey" podcast that often exceeds 1 million listeners. Additionally, Jesse has written or co-written more than 15 books (including The Case for Christ for Kids: 90-Day Devotional, The One Year Father-Daughter Devotions, and Playing With Purpose: Mariano Rivera). He lives with his wife, Stephanie, in Colorado Springs, and enjoys hanging out with his two adult children.
Workshop - Talk of the Ages (Friday - 4G)
One of the greatest mistakes writers make is to speak over the heads or talk down to a young reader. From children to teenagers, this class will give you the keys to make your writing more age appropriate to your intended audience. We'll look at the felt needs, spiritual and moral development, cognitive abilities and current statistics of various age groups.
Teens Write - Begin with a Bang (Saturday, 1:00 - 1:45)
"It was the best of times, it was the worst of times." Really? Make it the best of times for your writing by picking up some tips for how to start your masterpiece. Research shows you have about 20 seconds to grab a reader's attention before they stop reading your story. Don't let that happen to you! By looking at how popular books and stories have started, you can gain the skills and insights to write a gripping beginning. And we promise—there will be no Dickens...or math.

Editorial Needs
Clubhouse Jr. Magazine
• Fun, interactive and short (500 words or less) Bible stories for 3- to 7-year-olds. Stories could be in comic format, in panels, rhyming couplets, or from a different perspective.
• Rebus stories for same age group with solid takeaway (200 words or less).
• Personality stories of ordinary children (9 years or younger) doing something extraordinary with faith angle (400 words or less).
• Fiction—900 words or less—generally fits theme of specific month. 2014 spots already filled.

Adventures in Odyssey Clubhouse Magazine
• Biblical archeology or apologetics stories for 8- to 12-year olds (1,000 words or less) for Truth Pursuer section of magazine. Insightful, fun writing. Needs to take a heady subject and make it kid-like and engaging.
• Personality stories of kids 13 or younger with faith angle (900 words or less).
• Crafts or recipes geared to holidays or specific times of year.
• Quizzes (400 or 800 words). Humor with a point.
---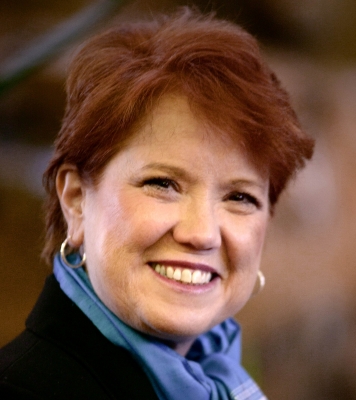 Debbie Hardy
Author, Speaker, Queen of Resilience
www.DebbieHardy.com
Representative, ChristianDevotions.us

Debbie is the author of Stepping Through Cancer, A Guide for the Journey, and the upcoming Free to Be Fabulous from 40, 50, and Beyond: 100 Ways to Look, Act, and Feel Younger. A Colorado resident, widow, grandmother, and accomplished pianist, Debbie is a member of Advanced Writers and Speakers Association, National Speakers Association of Colorado, and several writers groups where she mentors aspiring authors. Her positive outlook and joy in Christ have helped her transition from corporate America to writing, speaking, encouraging others, and teaching at writers' conferences. Debbie is representing ChristianDevotions.us and will be recruiting writers.
Early Bird Workshop - Pitching to Agents, Publishers, and TV/Radio Producers (Wednesday, E12)
What is a pitch and how do you make one? Learn what to say, how to say it, and who your audience really is when you're talking with an agent, publisher, or television/radio producer. We'll work on your pitch and how to get their attention at your conference appointments and after you go home.
Editorial Needs - ChristianDevotions.us welcomes submissions from published authors, seasoned writers, and aspiring writers. For guidelines and helpful writing tips, click here.

---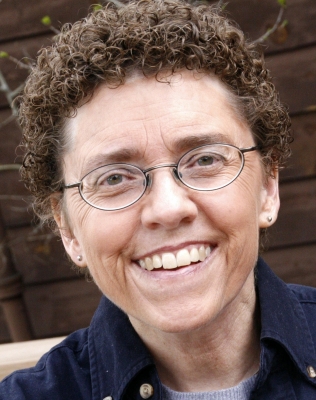 Sherri Langton
Freelance Writer
Associate Editor, Bible Advocate
and Now What? e-zine
http://baonline.org
Sherri is associate editor of the Bible Advocate magazine and of Now What? e-zine. She has worked over 20 years in Christian publishing. She is an award-winning freelance writer whose work has appeared in Focus on the Family, In Touch, Upper Room, Today's Christian Woman, Marriage Partnership, and other publications. Sherri also has contributed her writing to the collections My Turn to Care, Teatime Stories for Women, Becoming a Godly Man, Faces of Faith, Chicken Soup for the Soul in Menopause, Chicken Soup for the Soul: Parenthood, and Hurray God! In addition, she teaches wokshops at several Christian writers' conferences. Sherri lives in Denver, Colorado, where she enjoys playing drums and percussion at her church.
Workshop - Positive Impact from Negative Experiences (Friday, 3B)
Why do bad things happen to good writers? Is it chance, or is there divine design behind them? This class will teach writers that God uses negative things to not only change them but also inspire them to create stories and articles that will bless and encourage readers — and change lives.
Editorial Needs
The Bible Advocate is geared to help Christians understand and obey God's Word, with articles on Bible doctrine, current social and religious issues, Christian living, Bible topics, textual or biblical book studies, prophecy, and personal experience. We also print fillers (sidebars) and poetry (traditional, free, and blank verse).

Now What? addresses the "felt needs" of the unchurched (grief, depression, sickness, etc.). Each issue is built around a personal experience, with articles related to the topic. Personal experiences show a person's struggle that either led him to faith in Christ or deepened his walk with God. No opinion pieces or poetry.
---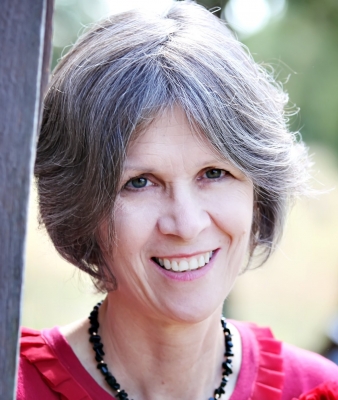 Marti Pieper
Author, Collaborative Writer, Editor
www.martipieper.com
Contributing Editor, Sisterhood Magazine
http://www.sisterhoodmagazine.com
Marti's passion to read, write, and pray has yielded all kinds of adventures. In 2005, her involvement in a prayer project led her to assist Brent and Deanna Higgins as they told their son's compelling story. The resulting memoir, I Would Die for You: One Student's Story of Passion, Service, and Faith (Revell, 2008) became a young adult best-seller now in its fourth printing.
Today, Marti continues to use her gifts as author, collaborative writer, and editor. In addition to her work with nonfiction books, she writes and edits for popular Christian teen girls' magazine, Sisterhood, and serves as Director of Prayer and Publication for Awe Star Ministries, a student missions-sending organization. She also writes for the Shelby Kennedy Foundation, sponsor of the National Bible Bee.
Marti holds a B.S.Ed. from the Ohio State University and M.Div. from Southwestern Baptist Theological Seminary. She is wife to Tom, a worship pastor, and mom to five amazing children.
Early Bird Workshop - Proposals, Queries, and One Sheets (Wednesday, E3)
The proposal, query, or one-sheet often represents the editor or agent's first view of you as a writer. Learn key tips for presenting, pruning, and polishing your work in a way that makes industry professionals want more. (Appropriate for writers of both fiction and nonfiction.)

Workshop - Master the Memoir (Saturday, 5D)
Do you have a life story the world needs to hear? Do you want to leave a legacy in print for family, friends, and beyond? In this workshop, Marti discusses the do's and don'ts of this popular genre, including the importance of a narrative thread, how thinking small makes a big difference, and the mystery of marketability.
Editorial Needs - Sisterhood Magazine fills a unique niche in the teen market. This 64-page print and digital publication with a strong online component targets young women who may or may not have a faith background (though the majority do). This means besides the spiritual articles we publish, we also have a need for writing that's positive in tone without overt Christian elements (examples: crafts with photos at 300 dpi; beauty routines; ways to decorate your locker; interesting hobbies). Again, we need strong, savvy Christian content as well.
Editorial needs include nonfiction and fiction aimed at girls 12-19. Free freelance submissions accepted to fit content areas All About Me (helps reader develop as a person); All About Others (relationships); All About Family (all aspects of family); All About God (intimacy with God), and All About Everything (crafts, humor, challenges, etc.).
For 2014, we have themes for each issue of the magazine. To keep up-to-date with the current theme and writing needs, please meet with Marti and ask her to add you to the Sisterhood Magazine Writers' Facebook group. You may also study a sample issue (found at www.sisterhoodmagazine.com under the "Magazine" tab) for examples of how to match article topics to content areas.

---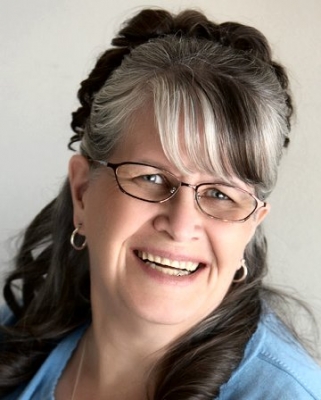 J. Christine Richards
Author - www.PassingTheQuill.com
Editor and Vice-President
Written World Communications
www.writtenworldcommunications.com
Chris is editor and vice-president of Written World Communications. She finds joy in speaking to and working with local writing groups. Her passion is to encourage and support writers, especially new ones as they improve their writing skills and walk the path to getting published. Chris is a member and former officer of Mile High Scribes Chapter of American Christian Fiction Writers and Words for the Journey Christian Writers Guild. As an author, she writes suspense, devotions, short stories, and educational materials.
Early Bird Workshop - Releasing Your Inner Extrovert (Wednesday, E9)
The majority of writers are introverts and it can be hard to deal with issues of promoting yourself and your work especially at conferences and presentations. This interactive class explores ways to deal with the emotional challenges.

Editorial Needs - With 15 different imprints, Written World Communications is interested in all genres. Manuscripts can be either CBA or ABA, but all must have a Christian worldview. Most important, we are looking for compelling stories that touch the hearts and emotions of readers written by authors who want to be part of a team creating an art form called a "book." We are also looking for short stories for our magazines, Harpstrings, Starsongs, and OtherSheep.
Three Written World editors are at this year's conference. N. Paul Williams is representing our speculative fiction imprint – OtherSheep. Tracy Sockriter is representing our youth and family related lines, Starsongs (stories written by youth for youth) and Patchwork. She also represents LiTreasures, our literacy program seeking books for teens and adults just learning to read. Chris represents all Written World lines specializing in Harpstrings, Timeless, and Worldtalk. For descriptions and more information about our imprints, go to http://www.writtenworldcommunications.com/WWC/imprints.html.

---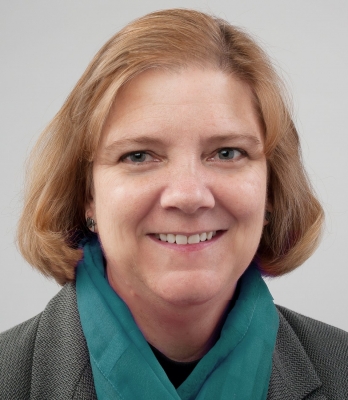 Sheila Seifet
Freelance Writer, Author
Editorial Director of parenting content for Focus on the Family's
Thriving Family and Thriving Family Ages & Stages
Founder of www.SimpleLiterature.com
Sheila is the editorial director of parenting content for Focus on the Family's Thriving Family and Thriving Family Ages & Stages. She has over 1,000 freelance sales and has co-written over 20 books. Sheila is also the founder of SimpleLiterature.com and currently offers free comprehension questions for hundreds of stories on her website. Having taught college courses in literature, she uses her knowledge to create teaching resources for second- through sixth-grade public, private, and home-school teachers.

Workshop - Article Writing and the 4 Cs (Friday, 3D)
Learn how to use the 4Cs (Content, Craft, Communication, and Creativity) to write magazine articles that editors love. Then get insider tips on how to sell your manuscripts to the right magazines.

Editorial Needs - If you would like to submit your writing to Thriving Family, please take a look at our writer's guidelines, theme list, and call for submissions.
---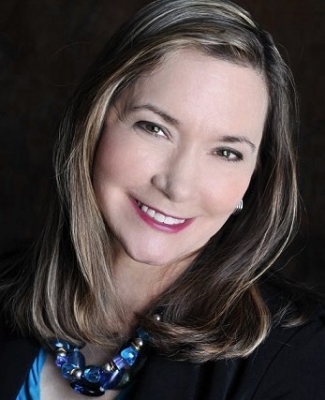 Linda Evans Shepherd
Author, Speaker - www.sheppro.com
Publisher, Leading Hearts e-magazine

Linda is a nationally known Christian speaker and a best-selling author of over 30 books. Her online and speaking ministries have seen well over 350,000 eople come to Christ and is seen by over 45,000 people daily. In addition to writing and speaking, Linda is president of a large Christian ministry, Right to the Heart, and also ministers to the top 350 Christian women authors and speakers in Advanced Writers an Speakers Association.
Early Bird Workshop - Praying Over Your Writing Ministry E15, (Wednesday, E2)
Linda will lead you in a time of strategically praying over your writing, life, and ministry. She'll also provide handouts that will help you continue your prayer journey toward God's purposes.

Workshop - Creating Your Own eMagazine (Saturday, 5E)
Calling all bloggers or anyone who has ever remotely considered publishing their own magazine. Now you can—without the hassle of print costs or postage. Reach mass audiences by learning how to create a magazine (or apzine) that can be featured in the Apple bookstore and beyond.
Editorial Needs - Linda is currently looking for miracle prayer stories; stories where God's Spirit impressed you to pray and the intervention resulted in a miracle. She is also looking for short 300- 700-word articles for the Leading Hearts eMagazine, which she publishes for Christian women who make a difference. Topics can be on different aspects of a Christian woman's life — home, work, community, church. A new division of Right to the Heart ministry is looking for 20-50 page Kindle reports on how to launch and manage church bookstores.
---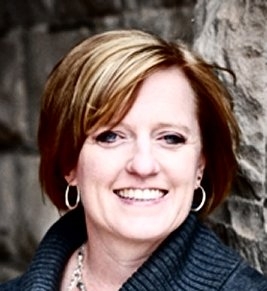 Tracy Sockriter
Executive Editor, Written World Communications
Patchwork and LiTreasures imprints
StarSongs magazine

Editorial Needs - Tracy represents WWC's youth- and family-related lines, Starsongs (stories written by youth for youth) and Patchwork. She also represents LiTreasures, WWC's literacy program seeking books for teens and adults just learning to read.
---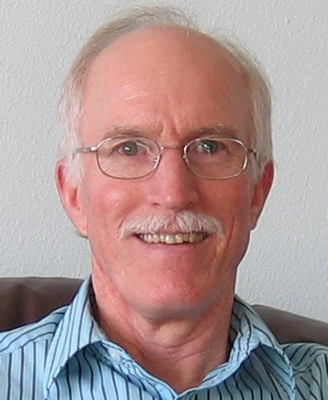 Scott Stewart
Editor, The Quiet Hour
Representative, Power for Living
and RealLife Downloaded
www.davidccook.com
Scott is the editor of The Quiet Hour —a daily devotional guide for adults that is printed and sold quarterly by David C Cook for a traditional church market.
Workshop - Writing Devotions with Depth for Our Hearts and Lives (Thursday, 1D)
Explore short devotional writing (about 200 words). Based on the structure of an anecdotal opening, connection to a Scripture passage, and encouragement toward spiritual maturity, develop devotional writing skills that touch the heart with insight from a biblically rooted faith. Also identify what types of content meets, or does not meet, the devotional objective as well as share helpful writing techniques and disciplines. Bring a 200-word devotional for critique. Scott will share his critique of devotionals he will bring with him that will provide valuable insights into how to strengthen your own devoitonal writing.
Editorial Needs
The Quiet Hour—Scott needs writers interested in work-for-hire contracts for seven daily devotionals. He will assign the passages. To be considered, please submit one 200-word devotional on any short passage of Scripture you choose. Identify the passage and a key verse to orient your devotional. Provide a title. Launch with an anecdotal opening that transitions into narrative highlighting a truth or insight that is rooted in the passage/key verse and empowers a life of faith. Conclude with encouragement for the reader's life and a quote, line from a hymn, verse, or other closing thought to take the day. Write conversationally. Look for engaging anecdotal openings to hook the reader. Walk the reader into the devotional message and offer insight and encouragement for life. Avoid re-telling and teaching the passage. Annual circulation is 125,000. To learn more connect with Scott at the conference or click here.
Power for Living is a quarterly publication featuring articles about everyday people doing extraordinary things through the power of Christ. Topics range from hardships of life, missionaries, prison ministries, sports, culture, and more. Can be a personal story or another person's story, as long as that person has given permission for use and has been contacted and interviewed, with quotations within the story. The editorial team prefers writers who are interested in publishing more than one story. Photos related to each article are strongly encouraged (cell phone pics are great). Annual circulation 375,000. Annual readership of 375,000.
Poems (approximately 20 lines or less) are also needed since they are companion pieces that go along with the feature article. Submit one or more poems for consideration. Accepting a wide range of themes on just about any season, life event, or calendar holiday. Must include spiritual content.
The editor offers contracts for articles and poetry upon acceptance for publication. Click here for writer's guidelines.
Real Life Downloaded is a weekly online Sunday school resource that offers alternative content for Bible-in-Life and Echoes curriculum. This is a specialized niche for writers who enjoy research in digital media and pop culture and then connecting that with content for Sunday school lessons for Upper Elementary (grades 4-6), Middle School (grades 6-8), and High School age (grades 9-12) levels. Typical length is 1500 words. Writers may write for one or more age levels. Each lesson will be assigned with a lesson focus and Scripture passage. Contract is issued upon acceptance of the assignment. For sample lessons, go here: http://www.davidccook.com/curriculum/reallife/.

---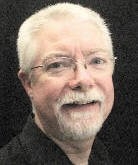 Jim Watkins
Author, Speaker
http://www.jameswatkins.com
Editor, Vista
Acquisitions Editor for Wesleyan Publishing House
Editorial Advisor for ACW Press
Jim is passionate about communicating to change lives as well as teaching others to do that through conferences and seminars across the US and overseas. He is author/contributor to over 30 books and over 2,000 articles. He is also an instructor at Taylor University and minister of communication at The River Community Church. His monthly "Hope and Humor" newsletter and daily Facebook posts will make you laugh and think. Jim loves God, his family, writing, speaking, and Chinese food—in that order.
Keynote - Soaring with Eagles . . . Waking with Emus (Saturday, 4:00 pm)
It's hard to soar with eagles when you're working with turkeys! Jim honestly shares the ups and downs of publishing, and offers hope and humor so you can rejoice at the place and stage that God has called you to write.

Continuing Session - Writing Nonfiction Books that Change Lives
Learn biblical and behavioral principles for changing lives such as how to write and speak to cause people to change their hearts and minds, how to organize your writing and speaking to engage your readers and listeners, how to use humor and stories to persuasively make your point, how to motivate without manipulating, and how to create effective marketing.
Editorial Needs - Theme related (ask Jim to put you on his email list):
Inspirational fiction or nonfiction (500-550 words)
Practical, how-to nonfiction (500-550 words)
Humor (250-300 words)
Click here for guidelines.
---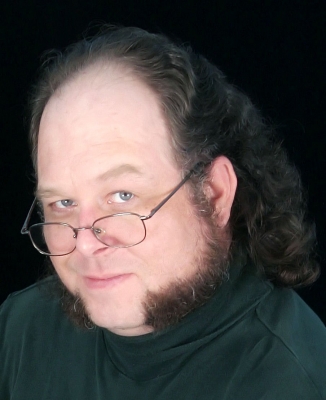 Nathan Williams
(Pen Name "N. Paul Williams")
Author, Speaker www.npaulwilliams.com
Co-founder of Square Peg Society
Representative, OtherSheep (Written World Communications)

N. Paul Williams is the author of the Christian horror novel, Ripper Grimm, partly-to-blame for the disastrous novella, Unpublishable: The Book Isn't Always Better, co-founder of the Square Peg Society, and current designer of a role-playing game Bible study designed to help people deal with their issues before their issues deal with them. Driven by his passion to see others know Jesus on a deeper level, he combines unconventional thinking with creative applications to share his wisdom and insights. He lives in Colorado with his beautiful wife and two precious sons.
Early Bird Workshop - The Hero's Journey (Saturday, E18)
We've been telling ourselves the same story for thousands of years. The names change, the specifics change, but for those able to look beyond the surface, the seventeen points of commonality and the four core characters remain constant. And why is this the story we never tire of hearing? Because it is the story God intended us to live. Learning "the Monomyth" isn't only important for screenwriters and authors of fiction. It is vital for anyone who values a roadmap on their own Hero's Journey.
Workshop - The Art of Spiritual Warfare (Friday, 3A with Charlie Wolcott)
Sun-Tzu says: "War is a matter of vital importance…of life or death, survival or ruin." The Bible says: "The battle belongs to the Lord." But if God never intended for us to be a part of the fight, then why did He issue armor? Come learn the basic tactics and strategies of our warfare, how they are already being employed against us, and how to use the "Standard Issue" items from God's Armory.
Editorial Needs - OtherSheep is a new magazine and book imprint from Written World Communications aimed at the Christian market. Taking John 10:16 as our basis (I have other sheep not of this sheep pen. I must bring them also. They too will listen to my voice, and there shall be one flock and one shepherd.), we speak to the "Other Sheep" – those Christians who maybe don't quite follow the beaten path, who live their faith in new and exciting ways.
We are looking for fiction, anecdotes, and articles that are edgy and exciting. Show us how you live your faith, give us a story with a Christian worldview that is completely unexpected. (Yes, this IS the publication for that Christian zombie story you have rattling around.) Make us laugh, make us think. We want you to challenge us with your work.