Saturday, May 17, from 10:00 - 3:45
All are welcome free of charge to the 8:30 am and 4:00 pm general session in the Ruesch Auditorium.

COST: Only $45 plus $15 if you're not a YMCA member
Homeschooled student: Only $33.75 with 25% discount
plus $15 if you are not a YMCA member

Click here for registration form
if you're coming just for Teens Write.
IMPORTANT: Although tests show online registration is working,
I'm getting a lot of blank Teens Write registratations. :(
If you do not receive an email acknowledgment from me
(in addition to the automated response)
please email me.

Better still register for the entire conference at 60% off
and Teens Write is included.
Email mbagnull@aol.com for a brochure.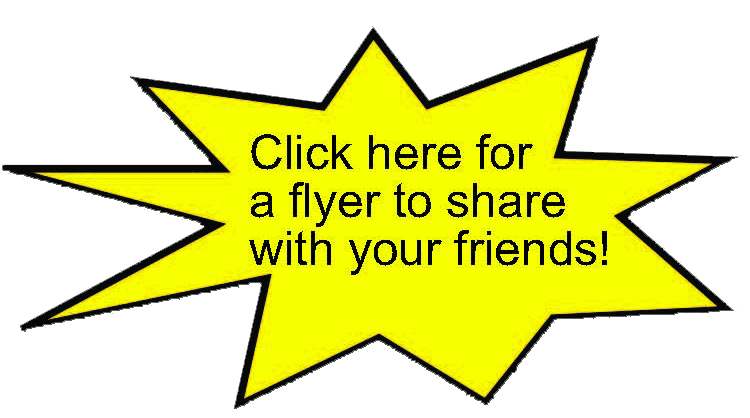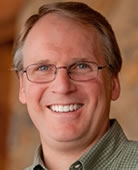 Tim Shoemaker
Author, Speaker
www.timshoemakersmashedtomatoes.com


Tim is passionate about writing fiction! Code of Silence, book one of his contemporary suspense series, was included in the Booklist Online "Top Ten Crime Novels for Youth" list. Below the Surface, his third Code of Silence novel for middle readers, releases March 2014 from Zonderkidz. Tim was selected to be one of four "mystery/thriller" panelists for the School Library Journal 2013 "Summer Teen" event. He is the author of eight other books and is a popular speaker at schools and conferences around the country. He is happily married for over thirty years, has three grown sons, and still loves doing volunteer youth work.
Tim is available for author visits and school assemblies. Click here for topics.
Fixing Fatal Fiction Flubs (10:00 - 10:45)
"Point-of-Veiw" and "Show Don't Tell" are two critically important areas of fiction. Get it right and you've got killer fiction. Mess it up and your fiction is already dead. Tim will show you how to make your story come alive.
Action with Traction (11:00 - 11:45)
Great action helps drive stories from start to finish. Do it wrong—and you're spinning your wheels. Action isn't just about car chases. It's found in dialogue, interior thought, and more. Learn tips for writing action that will keep your readers gripping your book...and holding their breath.
---

Lunch (12:00 - 1:00)
May be purchased in the cafeteria, or grab a sandwich in the snack bar of the Administration Building, or brown bag.

---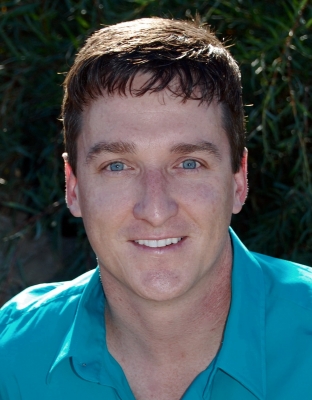 Jesse Florea
Author
Editorial Director, Focus on the Family youth publications
Editor, Clubhouse and Clubhouse Jr.
Co-host, "Official Adventures in Odyssey" podcast
http://www.odysseyscoop.com/actors/jesse_florea.htm
http://www.clubhousemagazine.com

Jesse has worked at Focus on the Family for more than 20 years. Currently, he's the editorial director for youth publications where he edits and oversees Clubhouse and Clubhouse Jr. magazines. He also co-hosts the biweekly "Official Adventures in Odyssey" podcast that often exceeds 1 million listeners. Additionally, Jesse has written or co-written more than 15 books (including The Case for Christ for Kids: 90-Day Devotional, The One Year Father-Daughter Devotions and Playing With Purpose Mariano Rivera). He lives with his wife, Stephanie, in Colorado Springs, and enjoys hanging out with his two adult children.
Begin with a Bang (1:00 - 1:45)
"It was the best of times, it was the worst of times." Really? Make it the best of times for your writing by picking up some tips for how to start your masterpiece. Research shows you have about 20 seconds to grab a reader's attention before they stop reading your story. Don't let that happen to you! By looking at how popular books and stories have started, you can gain the skills and insights to write a gripping beginning. And we promise—there will be no Dickens...or math.


---
Panel (2:00 - 2:45)
Becoming a Writer/Working with Editors
Various faculty

---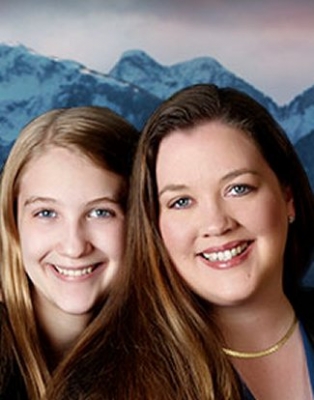 Kimberley & Kayla Woodhouse
Authors, Speakers

Kimberley is a multi-published author of fiction and non-fiction. A popular speaker/teacher, she's shared her theme of Joy Through Trials with over 150,000 people at over 1,000 venues across the country. She lives, writes, and homeschools in beautiful Colorado with her husband of more than two decades and their two awesome teens. Connect with Kim - http://kimberleywoodhouse.com
http://facebook.com/KimberleyWoodhouseAuthor
http://twitter.com/kimwoodhouse
Sixteen-year-old Kayla's zest for writing comes not only from her natural ability, but also from her love of the written word as witnessed by her voracious reading appetite. One of only a few dozen cases in the world, Kayla was born with HSAN (Hereditary Sensory Autonomic Neuropathy), an extremely rare nerve disorder. Unable to sweat or feel pain, she's also been through brain surgery. In addition to being homeschooled and writing with her mom, she's an amazing swimmer. She has given hundreds of interviews and has appeared on ABC's Extreme Makeover: Home Edition, The Montel Williams Show, Mystery ER, Focus on the Family's Broadcast, Chris Fabry Live!, The Hour of Power, the Harvest Show, ChooseNowRadio, and numerous other national programs. She is the co-author of No Safe Haven, her first release from B&H Publishers, and Race Against Time written with her mother, Kimberley — making her the youngest author to have a full-length novel published by a royalty paying publisher. She was asked to be one of the contributors for God ("Hearts") Me, a girls devotional released last November. She writes a mother-daughter column for ChooseNowMinistries with Kimberley, as well as articles for Book Fun Magazine. She has a blog focused on purity (url below). In 2010 Kayla founded the J.O.Y. Puppet Troupe, which has since performed nation-wide for churches, schools, women's events, and youth groups. Kayla is a gifted speaker and loves to share her love for God and writing with groups all over the country. She has a passion for purity and wishes to share God's truth with others.
http://kimandkaylawoodhouse.com/kaylas-blog/#!/blog
http://kimandkaylawoodhouse.com
Your Focus Needs More Focus (3:00 - 3:45)
Just like the Karate Kid, we all need someone to help us diagnose the issues and get us back on track. This workshop will help you hone in on key problem areas where your story might go awry and will also help with dreaded "plotting" to keep your story moving in the correct direction.

---
Parents, teachers, or pastors who bring you to Teens Write
are encouraged to attend workshops
($35 each plus $15 YMCA commuter fee for non-members).
Click here for more info.
Pre-registration not needed. You can pay at the door.
---

Encouragement for writers young and old:

Conferee, now 53, publishing something she started at 12
New book by conferee, Marilyn Wentz
www.MarilynBayWentz.com
When Marilyn emailed me to thank CCWC for helping her to get published, she included a clipping from the I-70 Scout and gave me permission to share it. I, too, wrote stories when I was a youngster - all, sadly, long-since tossed. But no doubt even though I didn't realize it at the time, the Lord was preparing me for the ministry of writing.
"All writers want to write the all-American novel," Marilyn said in a clipping she sent me from the I-70 Scout. "We all have stories in our heads that we'd like to write. I never was that much of a history buff as a kid, but as I got older and we'd visit places, in my imagination I'd wonder what it was like to live then — what the people experienced. I think that was what led me into the historical fiction genre."
Wentz said she wrote a story about an Indian boy being dropped off with a settler family when she was 12 years old, and that story became the basis of her book.
"It was a Thanksgiving story and the family nursed the boy back to health and he came back to help them. I would encourage young people who have those stories in their heads to write them down, and you never know where it will lead. I'm 53 and I am now publishing something I started at 12."