Faculty are available for free one-on-one 15-minute appointments! Be sure to complete and return your Appointment Request form that you will receive when you register. For your appointments to be booked in the order that you registered, your form must be received by April 10. That means early registrants do NOT need to rush. It is wise to wait until all the editorial needs are posted. All appointment requests must be received by May 3.
For more information on editorial needs, be sure to check the 2015 Christian Writer's Market Guide available in March from CCWC. To help you prepare for CCWC, I encourage you to also check out the other titles in our writers' bookstore. There is no shipping charge for orders over $35, and all the books are discounted. Book sales help us meet conference expenses.
Agents
Click here for PDF spreadsheet of what they are interested in representing.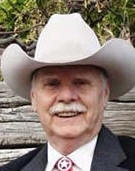 Terry Burns
Author - www.terryburns.net
Literary Agent
Hartline Literary Agency
www.hartlineliterary.com
Terry has been with the Hartline agency for over twelve years, six years as an agent, and has a substantial list of clients, a growing list of credits, and a reputation for presenting to conferences all over the country. Terry comes from a writing background and has over 40 books of his own in print. Most recently he has written Writing in Obedience (co-written with editorial assistant, Linda Yezak); a Young Adult entitled Beyond the Smoke, which won the Will Rogers Medallion; and a book on the skills needed to get published entitled A Writer's Survival Guide to Publication, which was developed out of the month long course he held for ACFW. A bookstore of his available works as well as a periodic blog can be found at www.terryburns.net.
Workshop – It's Not My Job to Sell Your Manuscript (Saturday, 6E)
WHAT? I thought that WAS the agent's job? Actually Terry says it works much better if his clients consider it OUR job to pitch and sell. In this program he walks the author through his "team approach" to representing his clients and the close way his client group works not only with him but with one another.

Interested in Representing - "I'm looking for a good book, well written in a unique voice, aimed at a market that looks promising, and where I feel I have the contacts appropriate to be able to sell the book in that market. I'm pretty open as to genre, but I don't do picture books, sci-fi, or fantasy."
---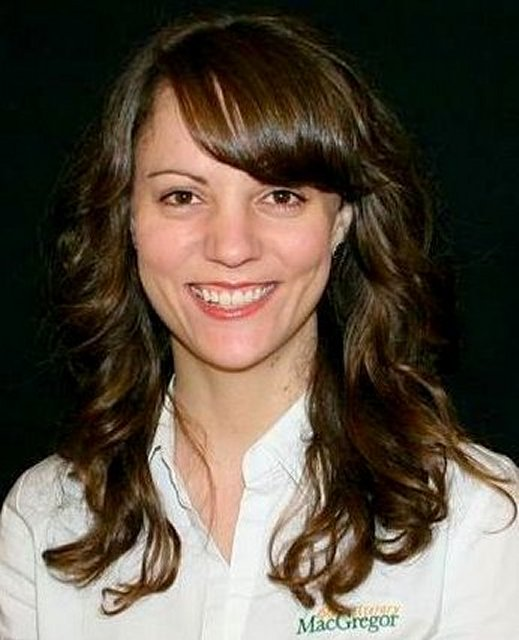 Erin Buterbaugh
Agent
MacGregor Literary
http://www.macgregorliterary.com

Erin was the kind of child parents wanted their kids to be friends with, in hopes that her extensive vocabulary and love of books would be a good influence. Consequently, she was also the kind of child whose friends called her a nerd and ridiculed her for reading at slumber parties.
Despite her less-than-literary-minded peer group, Erin grew up to embrace the "word nerd" persona, graduating from the renowned Professional Writing program at Taylor University. Upon graduation, she completed an internship under the great agents at Alive Communications and entertained the idea of a career in literary representation.
Erin spent several years working as a freelance writer and editor (as well as dance teacher, choreographer, actress, director, and bluegrass band member) before becoming the in-house writer and editor for an up-and-coming curriculum publisher in her home state of Colorado. In 2012, Erin was invited to join the MacGregor Literary team as an agent, which pretty much amounts to her dream job, minus an office in Disneyland.
Paid Critiques - YA, romance, romantic suspense, mystery/thriller, or women's fiction.
Interested in Representing - Children's, middle-grade, and YA fiction, as well as women's fiction, suspense, and non-fiction.
---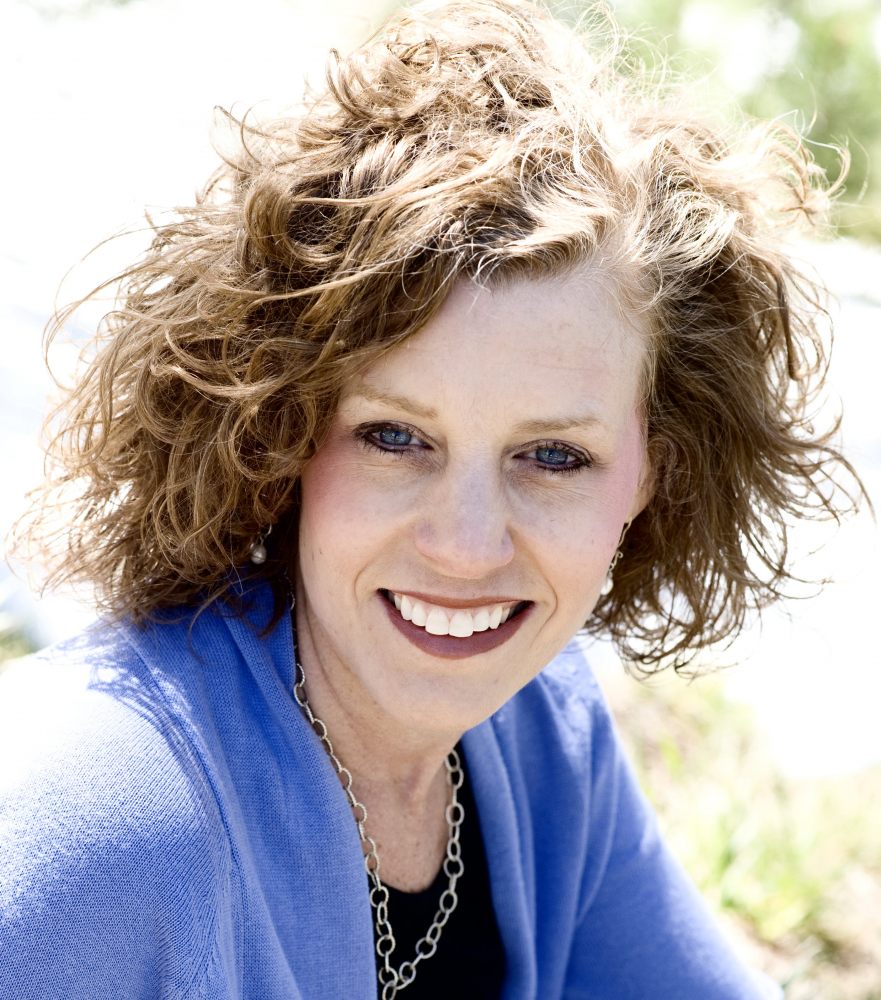 Blythe Daniel
President
The Blythe Daniel Agency, Inc.
http://theblythedanielagency.net

Blythe is a literary agent and publicist helping authors publish and market their books. In addition to placing clients with publishers, she has had clients on the Today show, Fox News, 700 Club, and featured in the Chicago Tribune, The Washington Post, and others. Blythe was the publicity director for seven years at Thomas Nelson Publishers and marketing director for two years. Prior to that she was a news director/host at a radio station in Nashville and freelance writer to magazines and newspapers. After moving to Colorado in 2004 to work as the product development manager for New York Times bestselling authors John and Stasi Eldredge, Blythe started her agency to work with authors on publicity campaigns and literary agent representation. In early 2015 launched the agency's blogging network, The Blog Spot.
Her literary clients include pastors and staff from churches like North Point Community Church, mom mentors who lead organizations like The M.O.M. Initiative and MomsTogether, bloggers including food and DIY bloggers, and church and marketplace leaders. She represents inspirational home and lifestyle books from authors who come from organizations like Focus on the Family, FamilyTalk, Cru, Proverbs 31 Ministries, Dollar General, JP Morgan Chase, Houston Chronicle, and others.
Workshop – Blogging Basics (Thursday, 2G)
What to include, key blogging tips, a look at influential bloggers and why they are effective, how to tie your posts to promote your books, vlogging, and more.
Paid critiques – Bible studies, devotionals, nonfiction book proposals, nonfiction books; gift books and devotionals; marriage & family living; women's issues, women's lit, devotionals, memoir, inspiration. For children: biography, early readers, chapter books, nonfiction books.

What we are acquiring:
Non-fiction: Christian living, spiritual growth, current events, inspirational, memoirs, business/leadership, church leadership, marriage, parenting, apologetics, political, social issues, women's issues, new voices (ministry leaders, pastors, journalists, and other professionals), and some gift and cookbooks.

Fiction: All fiction goes to Jessica Kirkland with the agency. I will forward adult and young adult fiction proposals to her.
Children: Mostly acquiring previously published children's authors on a few projects but will look at new authors.
Not acquiring devotionals, poetry, or short stories.
We are reviewing a limited number of Bible studies.
Something New In Our Agency For You!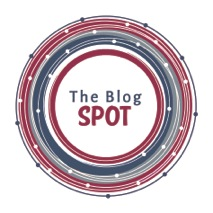 We want to be on the cutting edge of practices that embrace the ever-changing publishing landscape. We want to connect publishers, authors, and bloggers for more exposure to books and bloggers who play an integral part in highlighting books and films. We have put together a community of bloggers called The Blog Spot that reviews books and movies from publishers and film production companies we work with like Thomas Nelson, Tyndale House, Abingdon Press, NavPress, Exploration Films, and others. Since January, we have 70 bloggers in our network reaching over 2.5 million people!
We have a monthly drawing for a $50 gift card to a major retailer, and those who post at least one review during the month will be eligible to enter the drawing. Each review will also be posted on The Blog Spot's Facebook and Twitter pages to help bloggers reach a broader audience.
We are looking for active bloggers with all sizes of platforms. If you are interested in participating in the network or having your book or film reviewed through The Blog Spot, contact Stephanie Alton: [email protected]. We will be reviewing books, movies, and participants in the network can decide how often they are available to review products.
In essence we want to help get the word out about new books and movies while helping bloggers increase the traffic to their blogs. Go here to sign up! http://theblythedanielagency.net/the-blog-spot/
---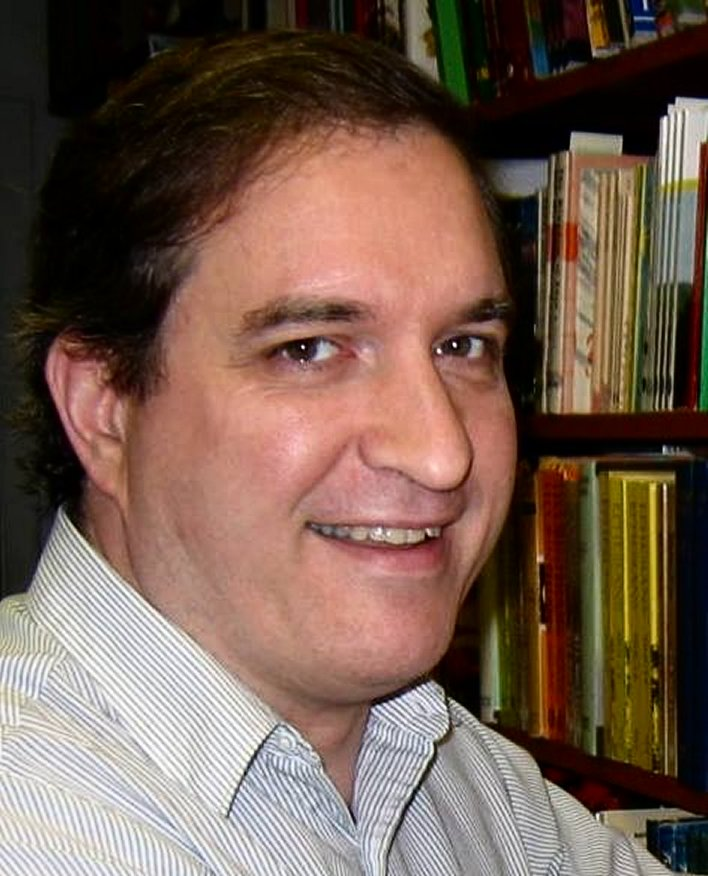 David E. Fessenden
Literary Agent, WordWise Media Services
http://www.wordwisemedia.com
Independent Publishing Consultant
Editor, Author – www.fromconcepttocontract.com
Dave is a literary agent with WordWise Media Services and an independent publishing consultant with degrees in journalism and theology. He has over 30 years of experience in writing and editing. He has served in editorial management positions for Christian book publishers and was regional editor for the largest Protestant weekly newspaper in the country. Dave has published seven books, written hundreds of newspaper and magazine articles, and edited numerous books. He is a frequent speaker at writers' conferences. Writing the Christian Nonfiction Book: Concept to Contract and A Christian Writer's Guide to the Book Proposal, both published by SonFire Media, are based on his experience in Christian publishing. The Case of the Exploding Speakeasy, Dave's first novel, reflects his love for history and for the Sherlock Holmes stories of Arthur Conan-Doyle. Dave and his wife, Jacque, live in south-central Pennsylvania and have two adult sons.
Continuing Session – Nonfiction Books: From Concept to Contract
A book-length project can be a daunting task. This continuing session breaks the process down into simple, manageable steps, and helps you keep on track, from developing the initial idea through to a final manuscript that is ready for submission. Using principles from his book, Writing the Christian Nonfiction Book: Concept to Contract, veteran editor Dave Fessenden peels the shroud of mystery off the writing process and takes you through the eight elements of the writing cycle that lead to a published book. Dave merges practical advice with spiritual counsel, so that the approach emphasizes the inspirational impact of the author's material.
Interested in Representing – Academic, semi-academic, biblical studies, and issues nonfiction, as well as speculative (sci-fi/fantasy) and historical fiction.
---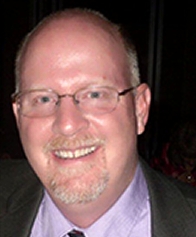 Greg Johnson
Founder and President
WordServe Literary Group – www.wordserveliterary.com
https://faithhappenings.com/
Author

Greg is the Founder and President of WordServe Literary Group and FaithHappenings.com. He has been a literary agent for 21 years, and has personally represented more than 2,200 books and negotiated more than 1,700 contracts valued at more than $40 million to over eighty different publishing houses.
Before working with authors, Greg wrote 23 non-fiction books and more than 200 magazine articles. He worked for five years as founding editor for "Breakaway" magazine, and spent ten years working full time with youth in the Pacific Northwest.

Greg is married to Becky who works closely with him in evaluating authors and their manuscripts. Together they have six adult children, along with six grandchildren. They make their home in Highlands Ranch, Colorado.
Workshop - Finding Readers: The Ultimate Key to Success (Friday, 3F)
Since anyone can be a publisher, printer, editor, and designer, what is the key to success in publishing? It's understanding all of the puzzle pieces in finding readers. Then it's forming a strategy to put all of the pieces together in the most efficient and cost-effective way. This is what any author will have to do—whether publishing traditionally or independently—in order to make an impact (or a living) with their words. Some of the ways will surprise you.
Interested in Representing – Greg is looking for adult nonfiction in these categories: self-help, Christian/religious, business, humorous quirky memoir, true life stories that have media appeal, and military memoir. In fiction: military, Christian/religious, historical, women's romantic suspense, romance, contemporary women's. He is not looking for: children's picture books or YA fiction, poetry, horror/SciFi/literary.
---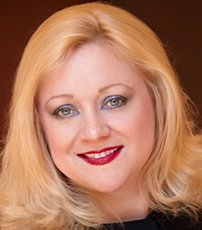 Tamela Hancock Murray
Agent, The Steve Laube Agency
http://www.stevelaube.com
Author –

Tamela has been interested in writing in one form or another all her life. She contributed to all of her school newspapers by writing articles and editing. During her time as a Capitol Hill intern, her duties included answering constituent correspondence. Working as a college intern for the Bureau of Public Affairs, Editorial Division of the U.S. Department of State, gave her the opportunity to write in a more journalistic style, including news briefs for the Secretary of State. She graduated with honors in Journalism from Lynchburg College in Virginia. An award-winning, bestselling author, Tamela has more than 20 fiction and nonfiction books to her credit, and has written for magazines and newspapers. She has discussed her work on radio and television.
After serving as a literary agent at Hartline Literary Agency for ten years, Tamela is now thrilled to be with The Steve Laube Agency! Her professional affiliations include American Christian Fiction Writers (ACFW), Advanced Writers & Speakers Assc. (AWSA), and Romance Writers of America (RWA).
Tamela enjoys spending wonderful times with her husband and their two daughters and sons-in-law, as well as extended family and friends.
Paid Critiques - fiction and nonfiction book proposals, women's fiction.
Interested in Representing - Romance, romantic suspense, women's fiction from new and established authors. Will consider memoir authors regardless of platform, although platform is helpful. Tell me why your memoir will have special appeal to readers. Otherwise, nonfiction from authors with a platform and/or proven track record. Tell me why readers will want a book by you on your selected topic. I am also happy to talk to authors about their careers and publishing, regardless if they have a proposal to present. If you just want to chat, feel free to make an appointment with me.
See guidelines for preparing a book proposal at http://www.stevelaube.com/guidelines.
---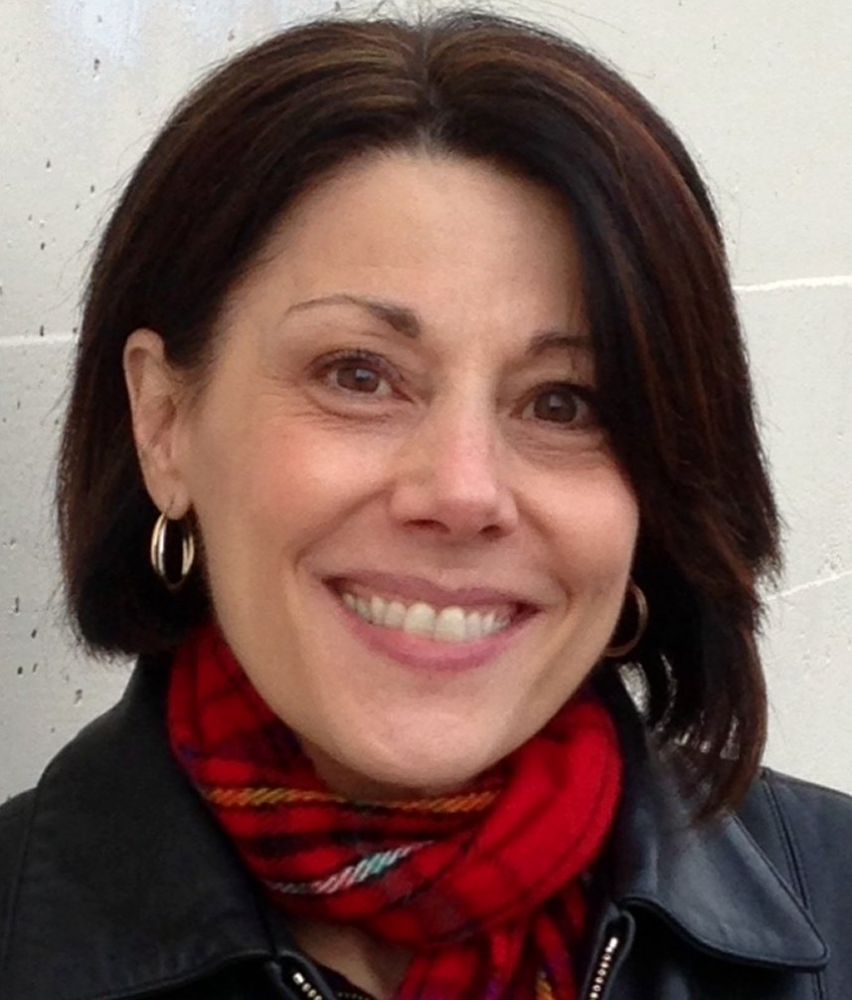 Ruth Samsel
Associate Agent
William K. Jensen Literary Agency
http://www.wkjagency.com

Ruth has a rich and varied work history spanning over 25 years in Christian retail and publishing. As a young child you could find Ruth in her father's Christian bookstore stocking shelves, pricing merchandise, and bagging customer's purchases. Later she would go on to manage this same store which was recognized as one of the finest and most beautiful in the Christian Book Association. It was during these formative years that Ruth fell in love with books and saw the impact they had in the lives of her customers.
In 1990, Ruth joined Carpentree Framed Art as their National Sales Manager and member of their product development team. During her four years there she expanded and managed Carpentree's sales force, supervised and managed four permanent showrooms, and developed strategic sales and marketing programs for Christian retail stores as well as major accounts such as Christian Book Distributors, Family Book Stores, Lifeway, and Mardell's.
In 1994, Harvest House Publishers hired Ruth to help start and direct their new gift book division. At Harvest House she had a dual role as both Creative Director and National Sales Manager. As an acquisitions editor she acquired books and worked with authors such as Kay Arthur, Emilie Barnes, Susan Wales, Pam Farrel, Norm Wright, Bruce Marchiano, and others. She also acquired the works of numerous best-selling artists such as Sandra Kuck, Sandy Clough, Thomas Kinkade, Donny Finley, Jim Daly, Jack Terry, Michal Sparks, and others. However, Ruth's greatest asset to Harvest House was her creativity. She conceived, created, and managed the editorial process of over a 100 bestselling books and products. As the National Sales Manager for Harvest House Gifts, Ruth single-handedly opened and managed 10 showrooms throughout the United States with over 120 sales people. In just five short years, Harvest House Gift Books was generating over 13 million dollars in annual sales.
In 2000, Ruth was hired by Multnomah Publishers as Executive Director of their newly created division, Blue Cottage Gifts, where she created new book and gift products and ensured brand excellence. After her time at Multnomah she went on to consult with Christian publishers, gift companies, and retailers.
Ruth is an exercise enthusiast, a professional designer who delights in helping friends create a lovely home, and she loves antiquing and repurposing items to redeem their beauty. Ruth has attended the same church her entire life. She lives in Connecticut with her husband Michael, her 90-year-old father Larry, and her rescued black lab Farley.
Workshop - Role of an Agent (Saturday - 5E)
In the incredibly competitive world of book publishing, it takes a great agent who knows how to present book proposals and negotiate contracts and who understands the complex and changing world of publishing. This class will explain the role of agents as the go-between for authors and publishers and, most importantly, how to land one.
Editorial Needs - Interested in most types of Christian books, including but not limited to: adult fiction (no science fiction, fantasy, or youth), Christian living, devotional, marriage, family life, apologetics, biography, children's, gift books, cookbooks, prophecy, humor, health, inspirational, political, social issues, women's issues, and men's issues.

---
Other Professionals
Click here for PDF spreadsheet of areas of expertise.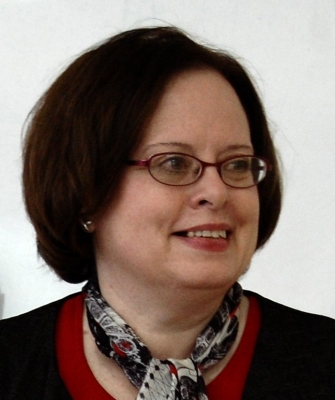 Judith Couchman
Author, Speaker, Writing Coach
http://www.judithcouchman.com

Judy has published 44 books, compilations, Bible studies, and contributions to Bible projects. Her brand focuses on "Living with Purpose and Passion," promoting finding your purpose, spiritual transformation, and making a difference in the world. She has worked as a full-time freelance writer, speaker, and writing coach for nineteen years. During this time she created the Write the Vision retreats, intensive weekend gatherings for female writers, and the Designing a Woman's Life seminar, a workshop helping women find their purpose and passion in life. She's also spoken to professional and women's groups around the country, and has served as a magazine teacher and consultant to nonprofit organizations overseas. In recent years she's spoken to groups in Belgium, Bulgaria, Germany, Lithuania, Romania, and Switzerland.
Before working as an author, Judy founded and served as editor-in-chief of Clarity, a national magazine for women. She's held jobs as an editor, journalism teacher, communications director, and public relations practitioner. She's also received national awards for her work in each of these positions, and for her books. She holds a BS in education (English and journalism), an MA in journalism, and an MA in art history. She lives in Colorado.
Early Bird Workshop – God Speaks: Spiritual Growth Through Your Writing Process (Wednesday, 4:15 – E16)
While writing, we usually focus on the spiritual message for our readers. But through the writing process, God also speaks to us. In this session learn, reflect, and prepare for how God speaks through your words, to readers and to you. Explore and expect spiritual growth and transformation through the writing process.
Workshop – Step It Up: Taking Your Writing from Good to Great (Friday – 3B)
After learning and practicing basic writing principles, take your writing to the next level. Move your writing from good to great, from satisfactory to stirring. Learn basic principles to grab and keep readers' attention--and bring them back for more. Consider the importance of applying enough time and thoughtfulness to your work.
Paid Critiques – nonfiction articles and books
---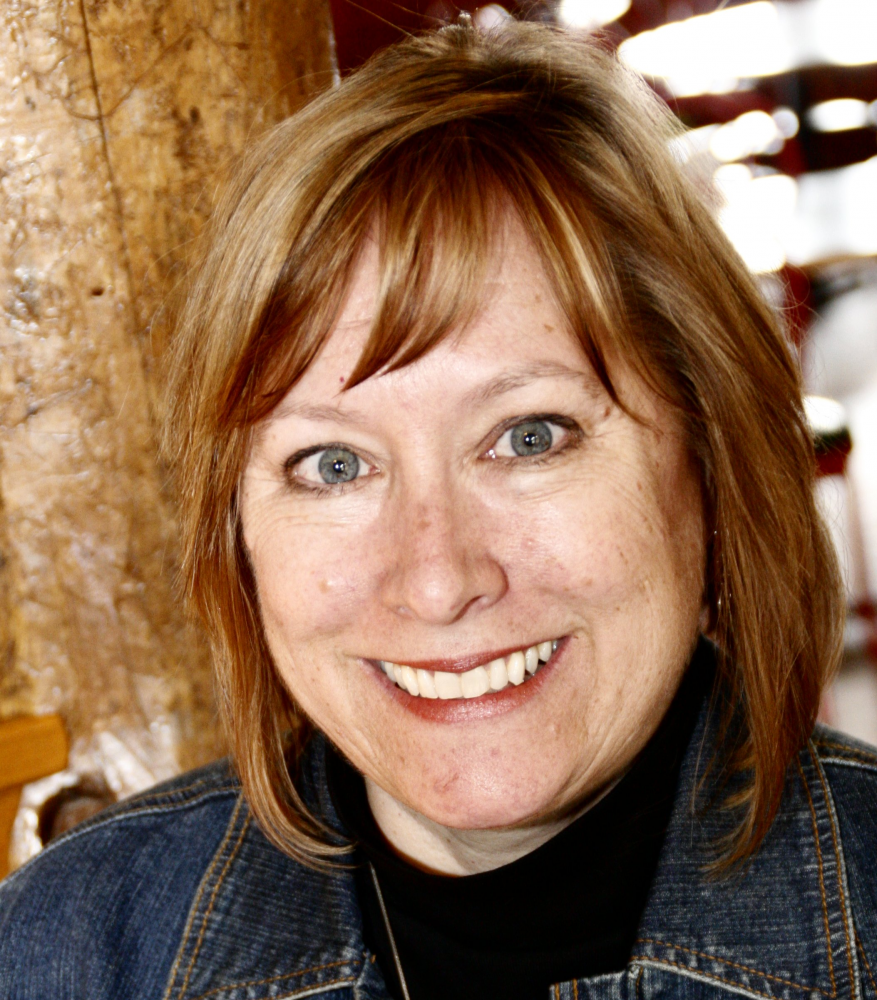 Liz Duckworth
Author
Copy Program Manager, Compassion Int'l
Liz is committed to helping others overcome their losses and learn to pursue their dreams again. Her books include Wildflower Living: Cultivating Inner Strength in Times of Storm and Drought, Bloom Before You're Planted: Gardening Tools for a Woman's Soul, and A Perfect Word for Every Occasion. Her children's picture book, Ragtail Remembers, helps children deal with feelings of grief. She is a former book editor for Focus on the Family, Cook, and Victor Books. Currently she is the Copy Program Manager for Compassion Int'l. She works in close partnership with agency account executives, designers,and the print production and video production teams to create materials for print, web, displays, broadcast, and other media for Compassion. Liz also develops a staff of writers and editors.

Continuing Session – Memoir, Essay & Personal Experience
The power of true story can drive a variety of books and articles, engaging readers and teaching through illustration and example. But writing compelling real stories can require as much technique as writing fictional stories. Practical guidelines for finding the right "voice" for your story, as well as the right format; understanding the variety of uses for true stories in nonfiction; telling your story to help others.
---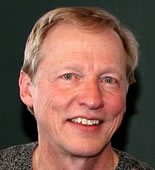 Roy Hanschke
Radio Personality, Speaker, Trainer/Coach
KPOF morning show - broadcasting from conference Thursday and Friday am
www.ChristianSpeakerCoach.com
Roy is a seasoned Christian radio personality, speaker, and trainer/coach who has trained and coached beginning and seasoned speakers for over 15 years. He has spoken to churches, civic groups, state and national conferences, professional groups, and serves on CCWC's faculty every year. Roy is also a 20-year (plus) veteran in Christian radio in Denver, Colorado. His morning show is heard at 910AM and worldwide on streaming audio at www.AM91.org. Roy has written how-to articles on the topic for a variety of magazines. His style of teaching is simple, practical, and effective.
Speakers' Clinic
Every writer needs to be a speaker, too. If you've been avoiding the challenge to begin the speaking part of your ministry or need to improve what you're already doing, this is the clinic for you. Roy will help you 1) discover your ministry focus and how to talk about it (power statements), 2) organize one of your talks to maximize time and effectiveness (message development), 3) present your talk with power and pizzazz (voice personality), and 4) market your message through radio (media mania). You'll have an opportunity to test what you learn and receive helpful evaluation from Roy and your peers.
ChristianSpeakerCoach.com - Let Roy help you develop
~ a more engaging speaking voice
~ dynamic presentational skills
~ ideas for a message
~ greater understanding of your message
~ the plan and outline of your message
~ your speaking ministry focus
~ a marketing plan for your message using radio and TV
---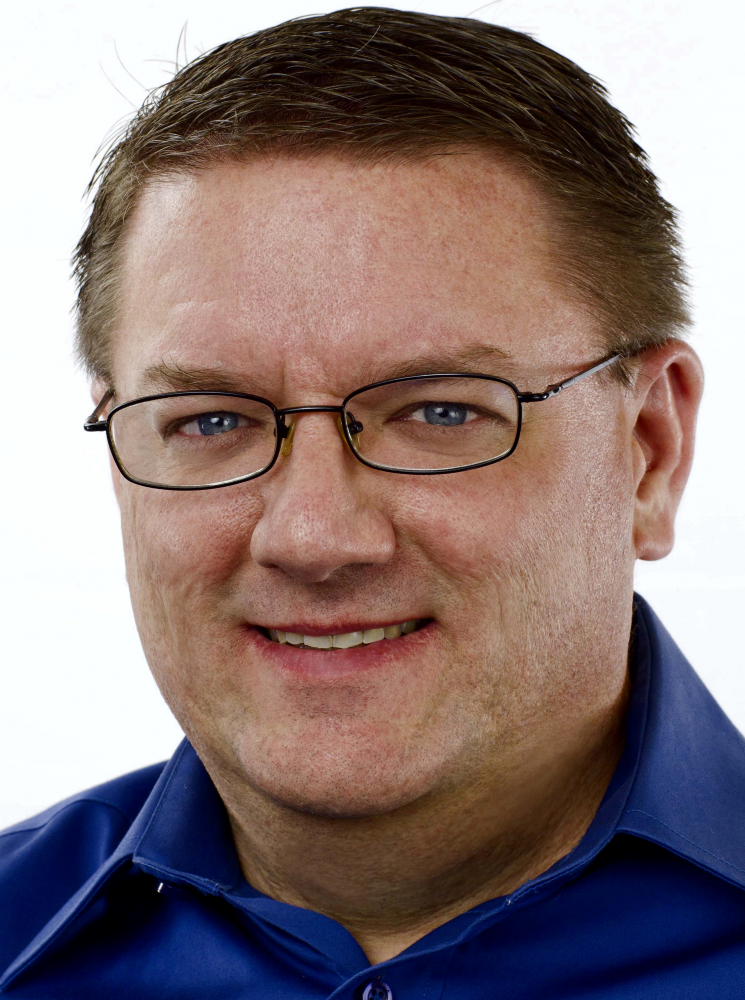 J.B. Hixson Ph.D.
President, Not By Works Ministries
www.NotByWorks.org
Representative, Logos 6 – https://www.logos.com/6
J.B. has more than 25 years of ministry experience in the pastoral and academic arenas. He has a passion for communicating God's Word in a clear and meaningful manner and for helping others learn how to study the Bible effectively for themselves. J.B. is the President of Not By Works Ministries in Groveland, IL, and host of the radio show Not By Works with Dr. J. B. Hixson heard daily on radio stations across the country. He also serves on the adjunct faculty of several colleges and seminaries and has traveled to all 50 states where he has spoken in more than 450 churches and conferences. He earned his B.A. degree from Houston Baptist University, Th.M. degree from Dallas Theological Seminary, and Ph.D. degree from Baptist Bible Seminary. He is the author of the books Getting the Gospel Wrong, The Gospel Unplugged, The Great Last Days Deception, Freely By His Grace, and What Lies Ahead, as well as numerous theological journal articles. J.B. and his wife, Wendy, live with their six children in Central Illinois.
Workshop - Using the Sword (Thursday – 1B)
As Christian writers, we recognize that the Bible is the best seller of all time—and for good reason! The Bible is God's Word, and the foundation for all of our beliefs and behaviors. In this workshop we will examine how to incorporate Scripture into our writing in an effective and meaningful way, regardless of the genre.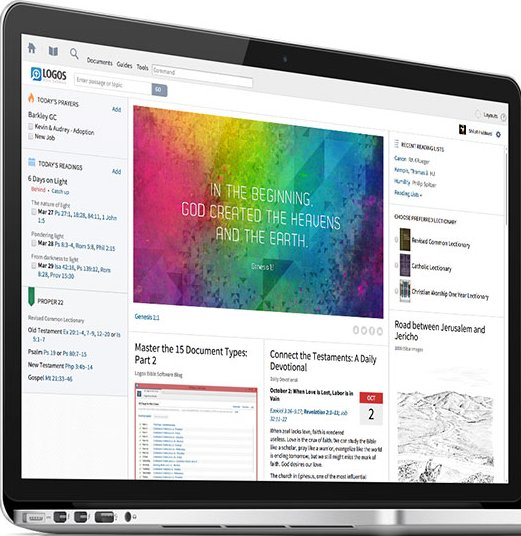 Night Owl – The Great Last Days Deception: Exposing Satan's New World Order Agenda
We live in a frightening world of lies and hidden agendas. It is a world of spiritual realities, cosmic battles, unseen enemies, and demonic principalities. J.B. will talk about Satan's powerful agenda of world domination and how much of what we have been led to believe about the world around us is not true.
Representing Logos 6 - Logos 6 is the smartest way to study the Word. With easy?]to?]use tools and a massive theological library, Logos 6 delivers insight. Pinpoint answers in seconds, study the Word in its cultural context, uncover meaning in the original languages, and answer questions with confidence. Logos will be offering special conference discounts on all base collections and upgrades at the conference.
---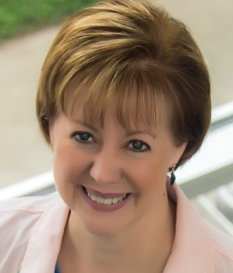 Cindy Lambert
Publishing Strategist
Somersault Group™
Author, Collaborative Writer
www.somersaultgroup.com
Cindy is a veteran of the publishing industry devoted to excellence in furthering the impact of Christian publishing on our global culture. She began her career in 1977 as owner of an award-winning independent Christian bookstore in Maryland, then expanded into leadership roles in distribution, editorial, consumer research, and publishing at Ingram, Simon & Schuster, and Zondervan, where she most recently served as vice president and associate publisher of trade books. Cindy is the editor of the #1 New York Times bestseller Mistaken Identity (Howard Books, 2009, Van Ryn, Cerak, Tabb). She has worked alongside such bestselling authors as Mark Batterson, Kyle Idleman, Kay Warren, and Ruth Graham and as a collaborative writer, has co-authored UnPlanned with Abby Johnson (Tyndale), 40 Days for Life with Bereit and Carney (Cappella Books), One Light Still Shines with Marie Monville (Zondervan), and Unstoppable with Christine Caine (Zondervan).
Cindy and her husband, Dave Lambert, along with four other industry veterans, co-founded Somersault Group,™ a publishing strategy and services agency committed to exceptional creativity, right-now technology, and old-fashioned personal care. Somersault Group™ believes that the extraordinary changes taking place in the world of publishing provide "a playground of possibilities" for Christian authors, agents, publishers, and ministries, and in that spirit of fun and optimism, Somersault Group™ provides an array of outstanding publishing services such as writing, editing, branding, marketing, promoting, and social media networking, all crafted to engage the broadest possible audience.
Early Bird Workshop - Crafting a Winning Nonfiction Book Proposal (Wednesday, 4:15 – E13)
A winning book proposal is a tool that entices seven audiences (author, agent, editor, pub board, marketing, creative, and sales) to grasp a contagious vision for a book, and then equips them to successfully play their parts in placing the book into the hands of its ideal readership. This workshop is open to everyone but is a prerequisite for the six writers chosen for Cindy's clinic.
Nonfiction Book Proposal Clinic - by application
Cindy will lead a group of six authors in critiquing one another's proposals, then spend the conference improving and fine-tuning them. In addition, each of the six participants will have a 30-minute one-on-one with Cindy. Click here for more info.
---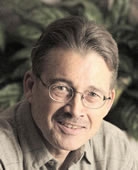 David Lambert
Author
Editorial Director, Somersault Group™
www.somersaultgroup.com
Dave is the author of ten published books, including the gold medallion award-winning Jumper Fables, co-authored with Ken Davis, and the recent novel The Missionary. Five of his ten books have been novels. His short fiction has been published in periodicals as diverse as TQ, The Chariton Review, Sand, Virtue, Moody, Guideposts for Kids, and Story. David has an M.F.A. in fiction writing from the University of Montana. He has held a variety of positions in publishing, including managing editor of a youth magazine and founding editor of two others. He spent eighteen years as an acquiring editor at Zondervan, most of that time as Executive Editor for fiction, and most recently, three years as senior fiction editor at Howard Books, a division of Simon & Schuster. David also sits on the Editorial Board of Jerry B. Jenkins' Christian Writers Guild and wrote the Guild's fiction curriculum. He currently is Editorial Director for Somersault,™ a new publishing services bureau.
Early Bird Workshop – Insider's Tips – A Fiction Editor Reveals Tricks of the Trade He Imparts to His Top Authors (Wednesday, 1:00 – E4)
In the nearly thirty years Dave has been editing fiction, his goal has always been to make each novelist he works with a better writer with each novel. To that end, join Dave as he presents some of the fiction technique tricks of the trade that he presents to even highly successful and prolific authors to take their skill to the next level.
Workshop – Advanced Dramatization: Learning to Say Anything Through Dialog and Action (Thursday – 2C)
William Sloane said: "In its pure essence, a work of fiction is a sequence of scenes from page one to the end." Yet too many novelists include, besides scenes of characters in action, everything from summary to sermonizing in their fiction. We'll discuss how to write fiction in scenes only—and also how to effectively get into and out of a scene, how to select and organize scenes, and how to recognize the essential tasks required in those all-important first few lines of every scene. We'll also discuss what makes great dialog succinct, clear, full of implication, and entertaining.
Workshop – Message Fiction: Doing Justice to Your Message Without Doing Violence to Your Fiction (Friday – 4C)
There are few things harder for the writer of fiction than including in it a moral or ethical message. This is a serious issue for Christian novelists. We have a message we are encouraged—even commanded—to share with the world. Some of us have chosen to do so through story. And yet we suspect, and are sometimes told by reviewers and readers, that the very conviction that serves the preacher and activist makes our fiction sound "preachy." Is there a solution?
Panel - The Bold New World of Publishing (1:15 pm, Thursday)
Dave will lead a panel of industry professionals to discuss where we are, how we got here, and where we may be headed.
Paid Critiques - YA, tweens, and teens novels; contemporary fiction
Somersault™ Group is a partner-managed LLC with offices in downtown Grand Rapids, Michigan. The company's purpose is to enable publishers, agents, ministries, organizations, and Christian authors to quickly leverage rapid changes in communication technology, emphasize excellence in branding and marketing communication for an author's business development, and extend the highest editorial standards to achieve the goal of helping people experience God's kingdom. Somersault's™ mission statement: To change lives by connecting inspirational content creators with readers using exceptional creativity, right-now technology, and old-fashioned personal care.
Somersault™ is an international publishing strategy and services agency. It is a resource for current trends and information about the fast changing world of book and Bible publishing. Read the Somersault blog (somersault.posthaven.com/) for daily news and tips (it's considered by Alltop.com as one of the best blogs on publishing). Use the SomersaultNOW online dashboard (netvibes.com/somersault) to consult articles and RSS feeds from more than 300 sources in the areas of religion news, publishing, editing, marketing, leadership, and more. And from your own mobile device, use the Somersault mobile site (m.SomersaultGroup.com) directory of links to mobile-friendly, small-screen website resources.
---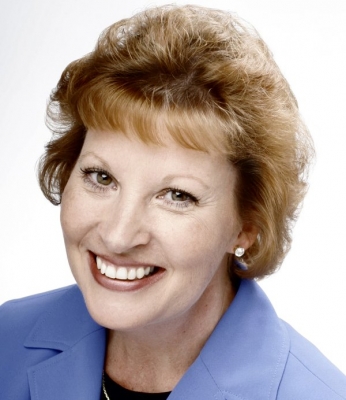 Susan Mathis
Author, Editor, Speaker
Writing Coach
Vice President, Christian Authors Network (CAN)
www.SusanGMathis.com
Susan just finished writing her first novel, and she's hooked! She loves the genre and is soon to begin writing her second book in a three book series. Before Susan jumped into the fiction world, her first two books were nonfiction, co-authored with her husband, Dale. Countdown for Couples: Preparing for the Adventure of Marriage, was released in 2008, made the Tyndale best-seller list for several weeks, went international in 2011, and has helped thousands of couples. The Indonesian version released in 2010, and the Spanish version released in 2013. The ReMarriage Adventure: Preparing for a Life of Love and Happiness, released in September, 2012. Susan has also written hundreds of magazine and newsletter articles. In her spare time, Susan is speaking, coaching aspiring authors, and working on a several book projects.
As the Former Editorial Director at Focus on the Family and Founding Editor of Focus on the Family's Thriving Family magazine, Susan has over eleven years of editorial experience. During her tenure at Focus, Susan was the Editor or Editorial Director of 12 unique Focus on the Family publications, and she still enjoys editing writing projects and making them all they can be.
Susan's professional experiences in consulting, mentoring, and speaking has always been rewarding. With over 17 years of publishing experience, Susan finds great pleasure in passing on the wealth of knowledge she has gained through the years. And Susan finds that mentoring editors, coaching writers, and providing consulting services to Christian writers and publications is just plain fun. Susan also loves speaking at writer's and women's events. She is vice president of Christian Authors Network (CAN), and a member of the American Christian Fiction Writers (ACFW), the Advanced Writers and Speakers Association (AWSA), and Evangelical Press Association (EPA). Susan lives in Colorado and enjoys travel, water aerobics, reading, and spending time with friends and family.
Early Bird Workshop – Writing an Amazing Query Letter (Wednesday, 1:00 – E5)
Whether you are writing a query letter for an article or for a book editor to read, come and find out how to create an amazing query letter that editors will stop and notice!
Early Bird Workshop – Making Sense of It All (Wednesday, 2:15 – E8)
It's easy to lose the beauty of the moment, the awareness of the senses, the delight in the small things, and the sweet simplicity that can make your writing life, and your writing itself, so full and vibrant. Come for a hands-on workshop to ignite your creativity in a whole new way, engage your senses, and be amazed how it'll bring your writing alive!
Workshop – Keeping Your Focus (Thursday – 2B)
In today's culture, unbiblical worldviews often creep into writing, even from seasoned professional writers. So what, exactly, is a worldview, and how does a writer convey a biblical worldview—without getting theological? Find out how to make sure your writing aligns with biblical truth so you really make a difference in the lives of your readers.
Paid Critiques – articles, profiles and teaching articles, personal experience articles, nonfiction book proposals, nonfiction books, marriage and family, women's issues
Susan would love to serve you. As a published author, a freelance writer and editor, a publication's consultant, a writing coach, and a speaker, Susan can help you with your writing projects and speaker needs. Since she is passionate about working with words, Susan named her company smWordWorks. And Susan would love to assist you with your "word works" as well.
---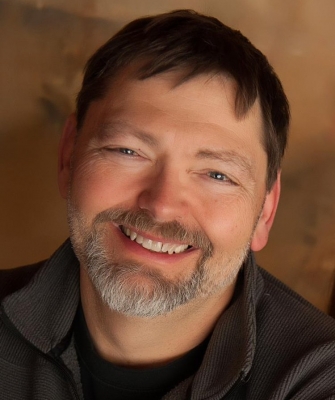 Jim Peterson
Historian

Jim is a former editorial manager and lifelong historian. He works with authors to teach research and attention to detail. He was responsible for teaching his wife, Tracie, about research and this resulted in her being voted Best Western Romance Author in 2013 by True West Magazine due to her strong accuracy on historical detail. Jim and Tracie have been married over 34 years and have 3 children and 3 grandchildren. Jim has a passion for sharing Jesus and helping new writers to draw out the best in their work. He's also a prayer warrior and if you need someone to pray with you - just stop him and ask.
Fiction Intensive Clinic with Tracie Peterson - by application
Click here for info.
---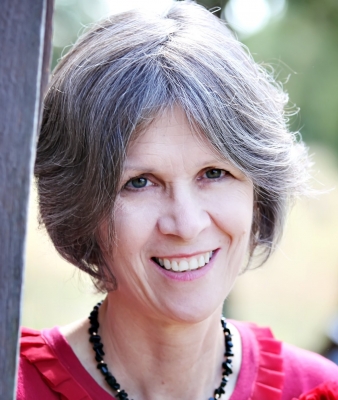 Marti Pieper
Author, Collaborative Writer, Editor
www.martipieper.com
Co-captain, Appointment Desk
Marti's passion to read, write, and pray makes her life an adventure. A worship pastor's wife and mother of five young adults, she serves as author, collaborative writer, editor, and popular conference speaker. Passionate about teens as well as missions, she also serves as Director of Prayer and Publication for Awe Star Ministries, a student mission-sending organization. Her latest book is Out of the Dust: Story of an Unlikely Missionary, a memoir written for Avis Goodhart.
Early Bird Workshop - Rhino Skin: Why You Need It; How to Get It (Wednesday 1:00 pm, E1)
We say it. We hear it: "Develop rhino skin." But what does it mean, and how do we develop it? In this seminar, you'll learn the difference between "critique" and "criticism," the proper way to receive edits, and more. Marti, who works as both a writer and an editor, speaks from both sides of the desk in this interactive workshop designed to help you think tough as you maintain the desire and passion that writing requires.

Workshop - Ethics for the Christian Writer (Thursday, 2A)
Today's publishing climate provides as many ethical challenges as it does opportunities: How true should my true-life story be? When and why do I need permissions for the quotes and illustrations I use? How do I acknowledge those who have helped along the way? How does my character influence my writing? Come explore the answers to these questions and more.
Paid Critiques – Articles; profiles and teaching articles; personal experience stories and articles; devotionals; nonfiction book proposals; nonfiction books; gift books and devotionals; women's issues, devotionals, memoir, inspiration; short fiction and nonfiction, biography, memoir, nonfiction book, and novels for YA, tweens, and teens
---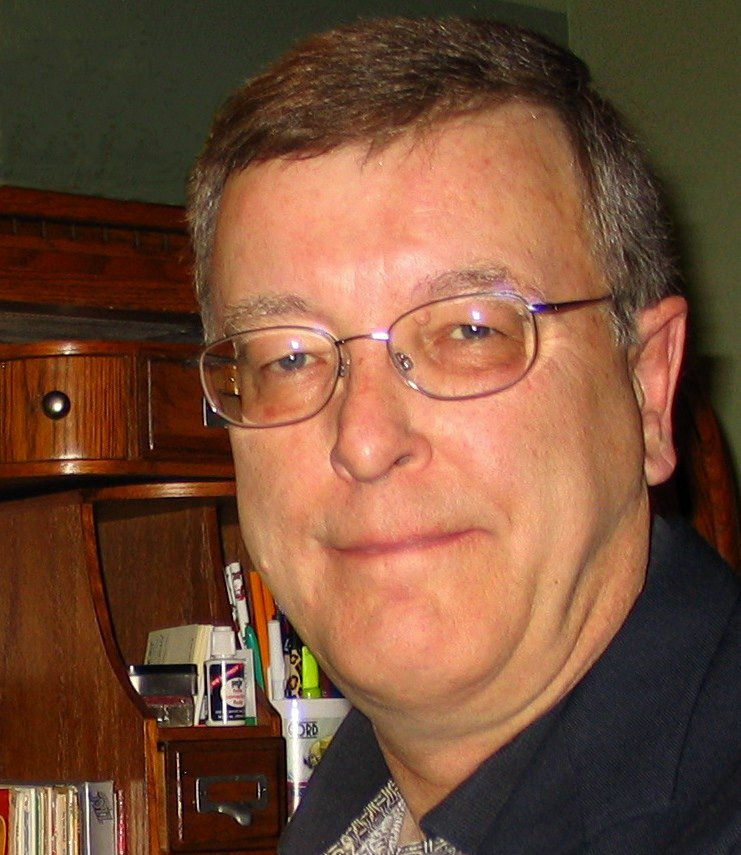 Andy Scheer
Writer, Editor
Freelance Book Editor
www.AndyScheer.com
Andy has worked in publishing since 1984. Now a writer and editor, he's served as editor-in-chief for the Christian Writers Guild and Editorial Director for Believers Press. He's also been an agent with Hartline and an editor with Moody magazine. As a freelance book editor since 2010, he's edited fiction and nonfiction projects for Moody Publishers, WinePress, and Kregal, as well as individual clients including Dirk Cussler, McNair Wilson, DiAnn Mills, and Sammy Tippit. A journalism graduate of Colorado State University, he also studied at Denver Seminary.
Early Bird Workshop – Magazine Article Clinic (Wednesday, 4:15 pm – E17)
What traits mark a healthy article (and where do submissions often fall short)? In this hands-on session, we'll examine articles submitted in advance by class members — analyzing strengths and ways to address shortcomings. We'll begin with big-picture concerns — topic, theme, and audience — before zooming in to consider article components and the writing style.
Workshop – Book Proposal Essentials (fiction & nonfiction) (Thursday – 1E)
Your pitch or your query has caught an agent's attention. Now it's time for your proposal to go to work. Learn to avoid the ways that too many proposals fall short: through hasty preparation or not understanding what questions a proposal must answer—and in how much detail.
Paid Critiques - Articles, profiles and teaching articles, personal experience stories and articles, nonfiction book proposals, nonfiction books, action/adventure, biblical fiction, contemporary, contemporary suspense, crime/mystery, fantasy, futuristic,
historical, issues fiction, legal/political thrillers, literary, romantic suspense, science fiction, speculative fiction, suspense, suspense and thriller
---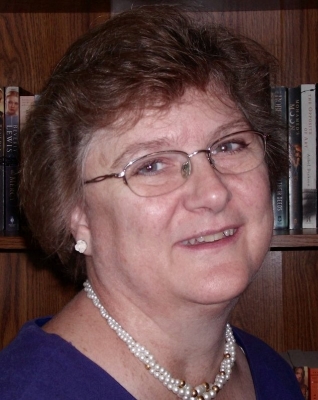 Marjorie Vawter
Author
Editor & Proofreader, The Writer's Tool Editing
Assistant to Conference Director
http://www.marjorievawter.com
Margie is a full-time author, freelance editor, proofreader, and speaker. She has over 100 published devotionals, articles, and book reviews and is the author of three books. Her latest book, released during last year's Greater Philly Christian Writers Conference where Margie also received the "Writer of the Year Award" is Calming the Storm Within – God's Peace for Depression and Anxiety.

A member of the American Christian Fiction Writers (ACFW) since 2004, she has served as the Colorado Area Coordinator, and past president of HIS Writers, the first Colorado ACFW chapter. She is now a member of the MozArks chapter in Springfield, MO, and serves as the ACFW Central Zone Director.
As a freelance editor, Marjorie proofreads for CBA publishers and edits for individual clients. An avid reader, she also judges for several prestigious awards in the inspirational marketplace. Her favorite pastimes are reading, quilting, cross-stitching, and crocheting. When she's in Colorado Marjorie enjoys spending time at their family cabin in the Indian Peaks Wilderness Area, where many of the pictures on her website have been taken. She also loves to take long, rambling drives on the back roads in Colorado or Missouri, soaking in the beauty of God's creation. Margie has been married to her college sweetheart and best friend, Roger, for over thirty-five years. They have two adult children, a daughter-in-love, and a granddaughter. After nearly 16 years in Colorado, Marjorie and Roger now call the Ozarks of southwest Missouri home.
Workshop - Weaving an Unforgettable Spiritual Takeaway (Saturday, 6C)
What fiction book or series has impacted your walk as a believer the most? Would it have been the same story without the spiritual thread? What made it so powerful to you? We will look at what scripture has to say about the importance of a spiritual takeaway for fiction and then look at techniques for making this work through your characters in your work-in-progress. Mainly for fiction writers, but also helpful for creative nonfiction and memoir.
Paid Critiques - Articles, personal experience stories and articles, devotionals, contemporary fiction, crime/mystery, historical fiction, legal/political thrillers, romance, suspense and thriller, women's fiction