All authors are available for free one-on-one 15-minute appointments! Be sure to complete and return your Appointment Request form that you will receive when you register. For your appointments to be booked in the order that you registered, your form must be received by April 16. All appointment requests must be received by May 2.
Click here for a PDF spreadsheet of some of their areas of expertise.
Megan Breedlove
Author, Speaker
Website Consultant
www.MannaForMoms.com
Megan is an author, speaker, and website consultant whose website for more than four years has held one of the top two spots in Google search terms that receive thousands of hits each month. She is the author of Manna for Moms, Well Done Good and Faithful Mommy, and Chaotic Joy, all from Regal. Megan has also written for several magazines and websites, including Focus on the Family's Clubhouse magazine, ChristianDevotions.us, DevoKids.com, and The Voice of Grace and Truth newspaper. Her website, MannaForMoms.com, offers weekly devotions for moms and receives thousands of hits each month. In addition to her writing and speaking to encourage moms, Megan works with Christian authors and ministries to help them improve their platforms so that they too can get their message out to the world.
Clinic - Get them Coming to Your Blog/Website (by application)
How do you bring the maximum number of people to your site so they can hear your message or receive your ministry? Learn what kind of web presence you need and where to go to get it, determine exactly who your target audience is and what they need, receive individual instruction to ensure your site does the best possible job of meeting your audience's needs, discover how to promote your site and increase your Google ranking, expand your author platform so you can get your message out to the nations, and develop a presence that will be attractive to publishers, and more.
Paid Critiques - Website evaluation.
---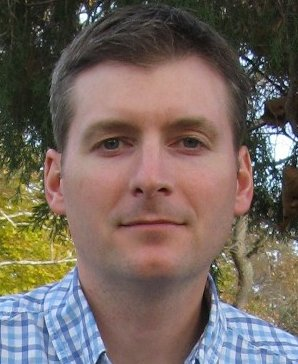 Mike Dellosso​
Author, Speaker
http://www.mikedellossobooks.com

Mike is the author of nine novels, an adjunct professor of creative writing and popular conference teacher, a husband, and a father. He is also a colon cancer survivor and healthcare worker. Born in Baltimore, Mike now resides in southern Pennsylvania with his wife and four daughters. His books include Centralia (releasing in June), The Hunted, Scream, Darlington Woods, Darkness Follows, Frantic, Fearless, A Thousand Sleepless Nights, and the novella, Rearview.
Keynote – Becoming Unstoppable (Friday, 7:30 pm)
Life is full of disappointments and trials. Hurt and heartache are a very real part of our existence. Sometimes, it seems there are roadblocks around every corner. Discovering why trials exist and how we should respond to those trials can revolutionize our journey through life and set us on a course to becoming all that we were created to be.
Continuing Session – Becoming the Fiction Writer You Were Meant to Be
Writing fiction isn't easy. It's an art, a craft, and it takes practice and patience. There are skills that need to be learned and honed, habits that should be developed, pitfalls to avoid. In this continuing session, Mike Dellosso, author of nine novels, will help guide you through the landscape of fiction writing, sharing what he's learned and what he still struggles with . . . so you can become the fiction writer you were meant to be.
Teens Write – Characters are People Too (9:30 – 10:15)
Here's a truth: Readers will begin reading a book because of the plot, but they keep reading because of the characters. Creating characters that live on the page as real people is imperative to writing good fiction. Readers want to live the story through the characters and the only way to engage the reader is to learn to create authentic, real people to populate your story world. This workshop will show you how to get inside your character's head and give him or her life on the page.
---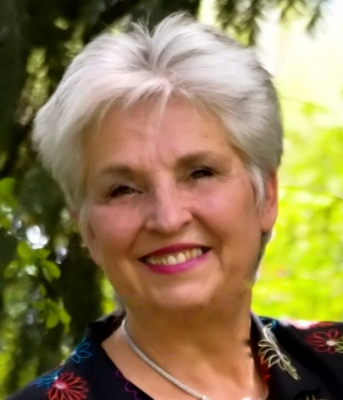 Scoti Domeij
Author, Editor
Director, Springs Writers

Scoti has worked with ten traditional publishers as an author, editor, senior research assistant, production coordinator, art production coordinator, design coordinator, copywriter, and marketing director. As Director of Springs Writers, which offers monthly conference-quality workshops and bi-annual writing boot camps, Scoti's passion is to help writers to hone their skills, to pursue their passion, and to publish the story God embedded in their hearts. She has published over 400 articles, contributed to Love Is a Verb and other books, authored Bible Heroes (Rainbow Publishers), and co-authored Wrong Way, Jonah (Harvest House) with Kay Arthur. Scoti shares insights about her life experiences as a single parent in a monthly solo-parenting column for Colorado Springs Kids. As a Blue Star and now Gold Star Mother, Scoti opens conversations on subjects-you're-not-supposed-to-talk-about in her role as an editor and a regular contributing writer for Havok Journal, an online Huff-post-style journal targeted to and written by military personnel and veterans.
Continuing Session – Going Indie: Think Like a Publisher
What a great time in history to be a writer — there are no gatekeepers. Self-publishing eliminates rejection, opening the door to publication to change readers' lives. From editing to crafting a professional interior book design layout to creating a selling title and sales copy to designing a winning front and back cover copy, find out the step-by-step production process to self-publish your book. With the publishing landscape changing at break-neck speed, this continuing session concentrates on the unchanging production details to help you bring your dreams of publishing your book to reality. Are you ready to educate yourself about self-publishing? From manuscript to finished product, Think Like a Publisher helps you understand: where to start, what tools and resources you'll need, what you can learn to do yourself, and how to determine whether or when to call in a pro.

---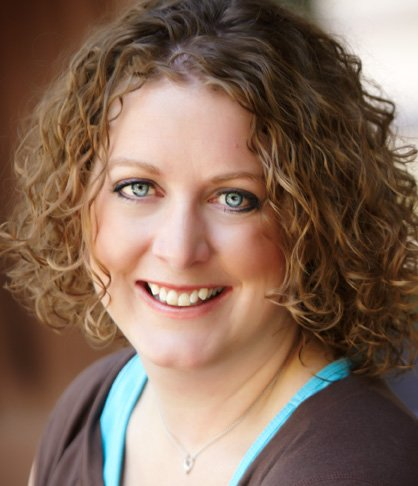 Darcie Gudger
Author
http://darciejgudger.com/

Darcie is a YA author who loves teenagers. Her debut novel, SPIN, was released in September 2014. Aside from making up stories, she is the director of the award-winning color guard program at Evergreen High School where she teaches students to throw things, catch things, and dance with them. To music. Wearing costumes. She holds a masters degree in education from the University of Colorado. Whenever she gets the chance, Darcie escapes the city with her husband and son into the pine-scented Colorado Rockies.
Teens Write – Dynamite Dialogue (11:15 – 11:45 Saturday)
If you don't write dynamite dialogue readers' brains will turn to oatmeal. When readers' brains turn to oatmeal they go to Chinese buffets and lick the spoons in the food. Don't let your readers become spoon-licking oatmeal brains! Write Dynamite Dialogue.
Coffee Break Captain
---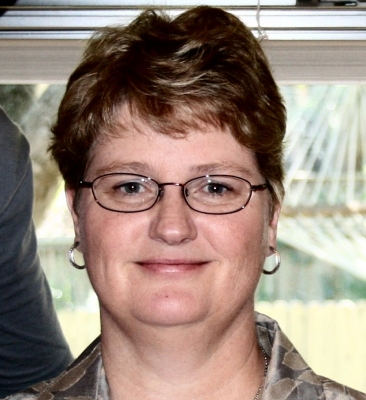 Barbara Haley
Author
Bookstore Manager
www.barbarahaleybooks.com

Barbara, an elementary teacher and reading interventionist, has been writing for over 20 years. Her fiction includes juvenile chapter books: The Purple Heart, Boot Camp, and Singing Soldiers. In nonfiction, she is a regular contributor of devotions for The Secret Place and Quiet Hour and has published numerous articles and short stories in magazines, compilation books, and Sunday school papers.
---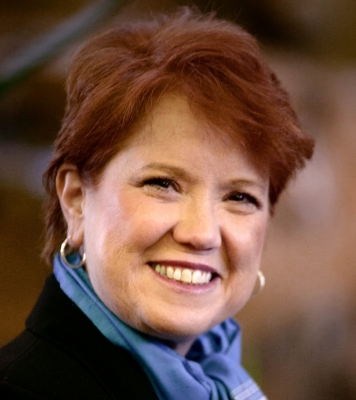 Debbie Hardy
Author, Speaker
Queen of Resilience

Debbie is the Queen of Resilience and the author of three books: Stepping Through Cancer, A Guide for the Journey; Free to Be Fabulous: 100 Ways to Look and Feel Younger at 40, 50, and Beyond; and How to Write a Book AND Get it Published. She has also published devotions and contributed to anthologies. A Colorado resident and accomplished pianist, Debbie is a member of Advanced Writers and Speakers Association, National Speakers Association of Colorado, and several writers groups where she mentors aspiring authors. Her positive outlook and joy in Christ have helped her transition from corporate America to writing, speaking, encouraging others, and teaching at writers' conferences, retreats, and other events.

Early Bird Workshop – Getting the Book inside of You to Come Out (Wednesday, 2:15-3:15 pm, E11)
How do you get the book inside of you to come out? And then what? We'll cover the process from writing to pitching, submitting, publishing, publicity, and marketing. And you'll get a basic knowledge of writing terms, dispelling many myths of the publishing world.
Paid Critiques - Articles, nonfiction books, romance.
---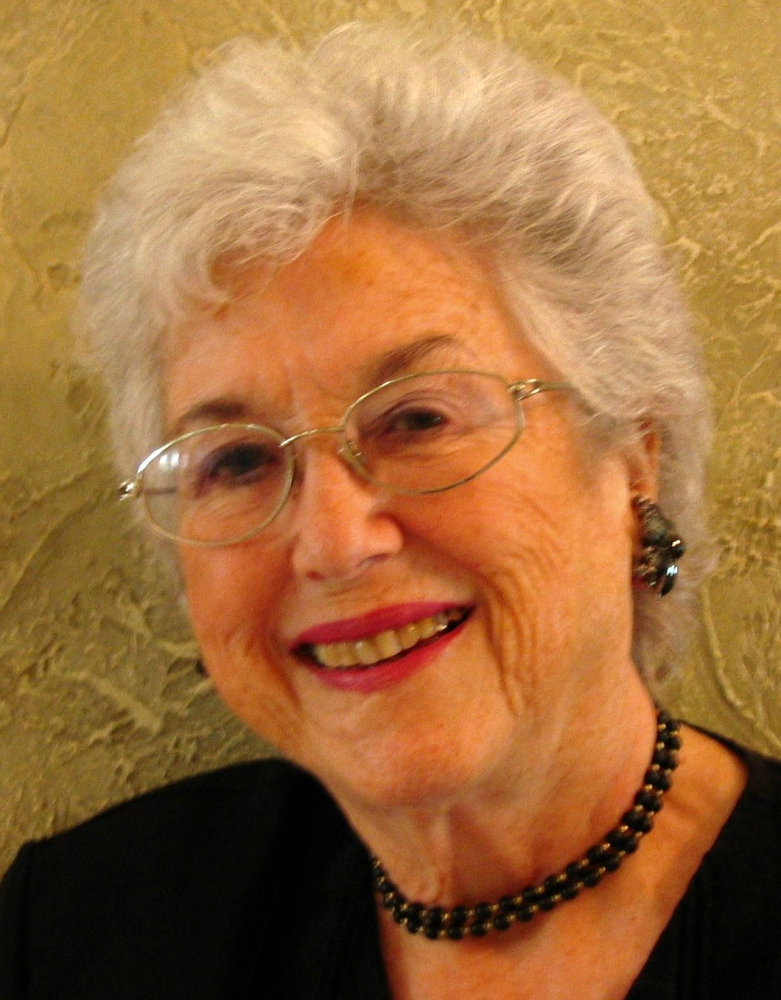 Louise L. Looney
Author
http://louisellooney.com

Louise is a Bible teacher, author, speaker, teacher and mentor. She's taught elementary through college levels, in the prison system and in an underground Christian School in a Communist country. She is also involved in a program with the Texas Prison System to help prisoners attempt to bond with their children. She directed a Christian Retreat Center, Hidden Manna, for fifteen years as well as serving as the director of Spiritual Affairs at a psychiatric hospital. Louise won the 2011 coveted Selah award for her first book, Hidden Treasures for Golden Years. It was chosen as the best book in the category of Christian Living. She has written four books.
Workshop – Creativity comes from the Creator (Friday, 3A)
When we draw near to Him, He draws near to us and waters our thought with Living Water. And dry seeds of ideas burst into life.
---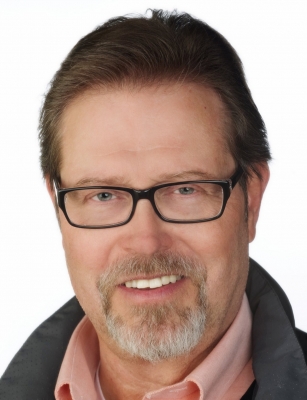 Rick Marschall unable to come
Author, Historian
Monday Morning Music Ministry
www.mondayministry.com
Rick is the author or editor of 74 books and hundreds of magazine articles in categories ranging from pop culture to classical music to children's books to Christian apologetics. He has taught at four universities; has spoken overseas on behalf of the Department of State; was Director of Product Development for Youth Specialties; was Editor of Marvel Comics; and a writer for Disney. He produces the weekly blog Monday Morning Music Ministry.
Workshop - Dealing with Our Cultural Crisis (Saturday, 5A)
The instructor has spoken at past CWCs on this topic… and it grows more urgent every year! The decline in morals and attacks on Christians are neither isolated, nor can they be ignored by any Christian writer. This workshop will address the ways, direct and subtle, by which we can be stewards of the Word. This will also be a discussion-group: come armed with questions, dilemmas, and challenges you face.
Workshop – Blogging Success (Saturday, 6F)
Rick has written the weekly blog Monday Morning Music Ministry for five years (birthed at this conference!). It approaches 100,000 hits and is reprinted all over the world. Learn how to create a blog, operate it, publicize it, and use as a vehicle, even resume-fodder, for other work!
Paid Critiques - Devotionals; nonfiction book proposals; nonfiction books; picture books; nonfiction booksfor YA, tweens, and teens; historical fiction; humor.
---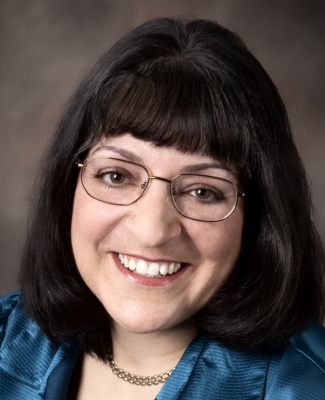 Ava Pennington
Author, Bible Teacher, Speaker
www.AvaWrites.com
Co-captain, Appointment Desk
Ava is a writer, Bible teacher, and speaker. Her newest book, Daily Reflections on the Names of God: A Devotional (Revell Books), is endorsed by Kay Arthur, founder of Precepts Ministries International. Additionally, Ava is co-author of Faith Basics for Kids. The first two books in the series are Do You Love Me More? and Will I See You Today?
Ava has also published stories in more than twenty-five anthologies, including nineteen books in the inspirational Chicken Soup for the Soul series. Her articles have appeared in numerous magazines, including Focus on the Family's Clubhouse, The Lookout, Called, and Today's Christian Woman. She also writes regularly for Crosswalk.com and Haven Today's Anchor devotional.
Ava is a member of Advanced Writers & Speakers Association (AWSA), American Christian Fiction Writers (ACFW), Word Weavers Int'l., and a board member of the Christian Authors Network (CAN). Prior to writing, Ava's career in Human Resources in New York City spanned twenty years. She has an MBA in Executive Management from St. John's University and an Adult Bible Studies Certificate from Moody Bible Institute. In addition to her writing, Ava teaches a weekly, interdenominational Bible Study Fellowship (BSF) class of 200 women.
Workshop - Time to Party (Friday, 4G)
You have a contract for your book. Now comes the hard part. Marketing. In addition to posting, tweeting, and blogging, have you considered planning a party? A book launch party creates buzz for your book, gives your friends a chance to celebrate with you, and generates sales! Join us for practical information and examples you can use in planning and implementing a successful book launch party.
Workshop - Devoted to Devotions (Saturday, 6D)
Writing devotions is a terrific way to minister to others, build a portfolio of publishing credits, AND develop your platform at the same time. Join us as we discuss:
- What do I need to begin?
- How do I format a devotion?
- Practical dos and don'ts of devotional writing.
- How do I sell my devotions?
Paid Critiques –Articles, personal experience stories and articles, Bible studies, nonfiction book proposals, nonfiction books, gift books and devotionals.
---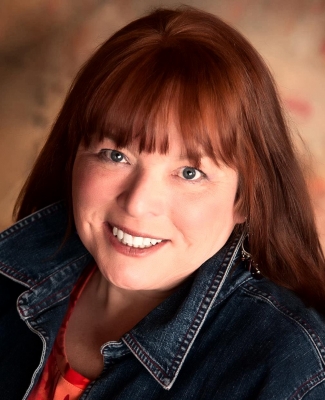 Tracie Peterson
Author
www.traciepeterson.com
Tracie is a best-selling, award winning author. She was given the Life Time Achievement Award from American Christian Fiction Authors in 2011 and the Career Achievement Award in 2007 from Romantic Times, as well as multiple best book awards. However, the most important thing about writing for Tracie is—this is her ministry! It is her deepest desire is to share the Gospel with a dying world and to bring glory to God in her work. She speaks at women's retreats, writers' conferences, and author retreats. Tracie just saw her 100th book put into print. She started years ago with writer conferences and has a strong belief in the power of learning. Tracie and Jim have been married over 34 years and have 3 children and 3 grandchildren. They reside in Montana.
Keynote – Write His Answer Joyfully (Thursday, 8:30 am)
Writing has its highs and lows, but learning to roll with the punches and find the joy in each situation makes all the difference. We are called in the Bible to "make a joyful noise," to "consider it pure joy," and to realize – "The joy of the Lord is our strength." Tracie will share a few stories of humor and adventure that have helped her to write His answer joyfully, and just might help you do the same.
Clinic – Fiction Intensive (with Jim Peterson) – by application
​No matter the inspiration for your writing, this clinic can offer you some insight and benefits for making a stronger, more compelling story. Fiction is a funny animal. One day the best-selling fiction has spots, another day stripes, and yet another day that animal is a solid color. There are many genres of fiction, as well as many publishing houses with their guidelines and ideals. There are as many authors as there are ideas on how to write right. This clinic is designed, however, to discover the key ingredients in great storytelling.
What makes a good story?
How do you give life to paper characters?
Why is setting so critical?
What's research got to do with fiction?
What is my reason for writing this book?
Along with this we will discuss and work on avoiding the most popular mistakes made by new authors. Among those—telling not showing, too much backstory, flashbacks within flashbacks, lack of motivation in your characters, and so many more.
This clinic is designed for the writer who feels they have great stories to tell, but who wants to dig just a little deeper to actually put them to paper in a dynamic way. Of course, we plan to have a lot of fun too—because you can't get 10 authors in the same cabin and not have fun.
---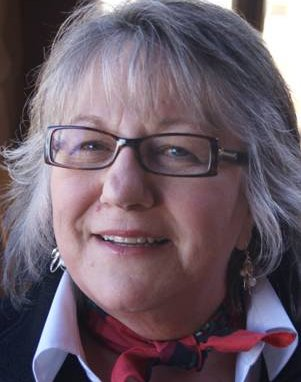 Susan Rehberg
Poet, Photographer, Speaker
Susan is an award winning poet, photographer, speaker, and cancer survivor. She began writing poetry in 1998 and has published four books. Susan's poetry has touched over a million hearts through numerous publications such as LIVE, Evangel, Bible Advocate, and God's Word for Today. Her poetry also appears in Marlene's book, My Turn to Care – Encouragement for Caregivers of Aging Parents. Susan is part of the staff at Mentoring Moments for Christian Women (www.mentoringwoment.org) and has a large following of her Poem of the Week through email and Facebook (www.facebook.com/thepoetofnotes). Susan seeks to encourage her fellow poets to write passionately, powerfully, and persistently.
Workshop - The Passionate Poet (Saturday, 5G)
Poetry still speaks . . . yesterday, today and tomorrow. Be fervent. Be powerful. Be a poet who can touch hearts and minds as David does and have a lasting influence on your readers for Jesus Christ.
Paid Critiques – Poetry
---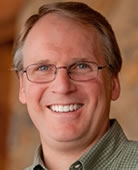 Tim Shoemaker
Author, Speaker
www.timshoemakersmashedtomatoes.com
Tim is a full-time speaker and author of 11 books. He is passionate about writing and has worked with youth for over twenty years. Code of Silence, book one of his contemporary suspense series, was included in the Booklist Online "Top Ten Crime Novels for Youth" list. Tim was selected by School Library Journal to serve on a four-member "Mysteries and Thrillers" panel for their Summer Teen Event.
Tim speaks at churches and parachurch organizations such as Focus on the Family, Iron Sharpens Iron Men's Conferences, and Moody Pastors Conference. He speaks at homeschool conventions as well as retreats for men and couples. He speaks at public and Christian schools across the country--so if you know a librarian, principal, or English teacher--talk to Tim about that. (Click here for topics.)Tim has a passionate style of teaching that makes his workshops enjoyable and helps make even difficult topics clear. Happily married for over thirty-five years, Tim has three grown sons and still loves doing volunteer youth work.
Keynote – Breaking Fear's Grip (Thursday, 4:30 pm)
I struggled with fear in 2013 ... and until I was released from it, had no idea of the magnitude of the grip it had in my life. Fear can be debilitating, especially for writers. I'll cover some high points (actually low points) of my journey... how I fought back ... and how God rescued me fear that would have crippled me and my writing. Writers will find they're not alone in their fears, and will learn what I feel is essential for them to know from God's Word to fight back.
Continuing Session - How to Get Published
Both fiction and nonfiction writers will learn how to focus their ideas, structure articles and stories, handle rejection, and write query letters. Five essentials for publishing success including one thing you may have never considered before, but it's a biggee. Five essentials for learning the craft of writing, and five ways to improve your fiction writing. Whew! Sounds like we'll be busy. And we will—in a good way. Very detailed handout (without blanks) provided.
Paid Critiques - Novels for children.
---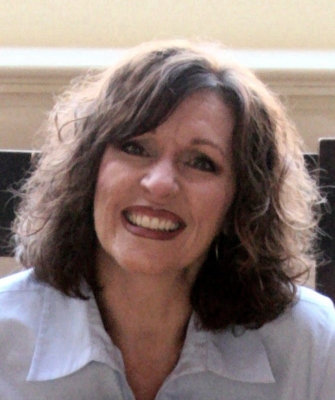 Becky Spencer
"The Fight Lady" - Author, Speaker
Award-winning Singer/Songwriter
Certified Christian Lay Counselor
Director, Grand Staff Ministries
www.grandstaffministries.com

Becky knows that some things are worth fighting for. Like marriage. Wayward children. Orphans. Purity. Faith. Sanity. Truth. Even our health. So while she's never gone looking for a fight, neither is she passive when the battles find her. Like a scrapper in the Spirit, she packs a powerful punch of Truth—and teaches others how to fight to win, as well. She's written three books: When Prince Charming Falls off His Horse . . . and you've become his nag! Leapin' Lizards . . . and other leaps of faith on the road to adoption, and Bigger Than Me: Finding a Strong Enough Reason to Eat Right for Life.
Becky and her husband, Tracy, have been married for 38 years. They've raised 8 children—4 birth and 4 adopted—and have 22 grandchildren so far. When she's not traveling or writing, Becky stays busy directing their work with children from Swaziland, Africa; running their bed-and-breakfast; and fighting the good fight of faith in Buhler, Kansas.
Workshop - How to Book Speaking Engagements (Thursday, 1F)
How to stand out from the crowd when you approach churches. Learn the tried and true steps that will help you build a regional platform.
Paid Critiques - Songs.
---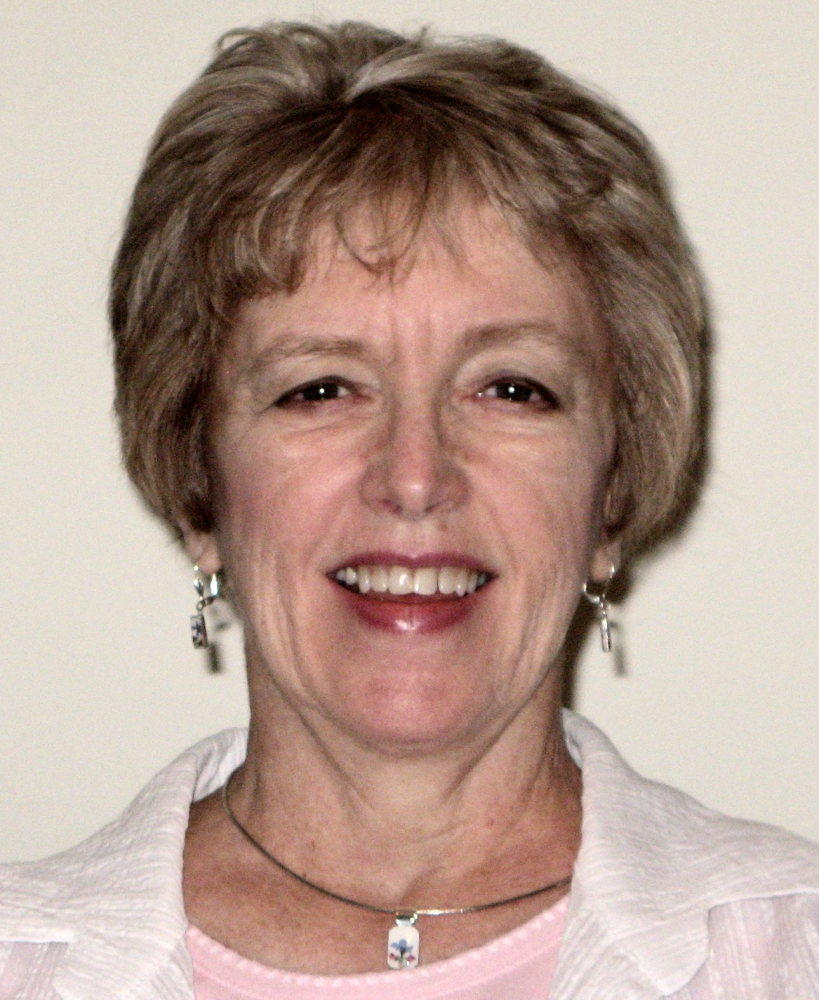 Cindy Watkins
Author
Registration Coordinator
http://www.ineverynation.com/

Cindy has been a writer all her life but kept it hidden away until 2006. After a long journey, her first book will be published this year before her 70th birthday. After 29 years in the business world, she earned a Master's in Teaching English as a Foreign Language at Columbia International University, Columbia, SC at age 52. She taught English in Charlotte, NC, to students from around the world for 10 years.
Cindy's short-term missionary calling has taken her on 13 trips using her skills in medicine, teaching English, evangelism, sign language, and business administration in Kenya, Russia, India, China, Argentina, Rwanda, Alaska, Peru, and Cyprus as part of her calling to Prayer in Every Nation. Her PrayerDrive America ministry took her on a 14,000 mile road trip across the lower 48 states over 14 months by herself at age 62. Only Hawaii remains on her To Pray in the States List.
She assisted her mother in writing and editing two family history books and several professors while in seminary. A widow with three children and 10 grandchildren, she lives in North Carolina close to family and stays busy with missions, prayer, writing, crosstitching, and watching old movies and football—and working on that thrill seeking and rush junkie Bucket List. The next stop on her prayer/missions/writing journey is just over the horizon.
If you need a Southern hug, a prayer, a good laugh, or a word of encouragement, stop by the Registration Table. Cindy is there for you because no matter where God sends her in this world, He always brings her back for CCWC, GPCWC, Marlene,and friends.
---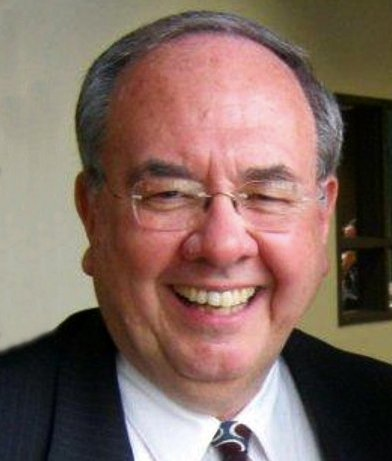 Dr. Terry White
Veteran writer, editor, publisher, educator,
and journalism entrepreneur
www.facebook.com/terry.white1
Terry has founded two newspapers and three magazines and has taught journalism, magazine writing, public relations, photojournalism, and related courses at eight Midwest colleges. He has also served as director of public relations for a college and seminary, headed a denominational communications office, and was vice president of communications for Chuck Colson's Prison Fellowship Ministries in Washington, D.C. For nearly a decade he was publisher of BMH Books. He has authored or contributed to more than a dozen books—his latest is Winona at 100: Third Wave Rising, which is the centennial history of Winona Lake, Indiana. He is a frequent speaker and workshop leader at Christian writers conferences and has been recognized with top Christian journalism awards from the Evangelical Press Association and the National Association of Evangelicals. For twelve years he mentored online writing students with the Jerry B. Jenkins Christian Writers Guild.
Keynote - Write His Answer Right (Saturday 8:30 am)
Prooftexting, compromising, pat answers, watering down the Gospel, etc., obviously doesn't please the Lord. Whether writing nonfiction or fiction, how can we boldly and accurately present biblical truth so as to draw readers to His answer?
Workshop – Seven Deadly Sins of Self-Publishing (Friday, 3E)
In an age when self-publishing is so easy, and so many firms are out there to "help" self-publishers, what are the deadly mistakes many self-publishers make? With limited resources, where is the money best spent to insure the most success in self-publishing? When is self-publishing a viable option?
Workshop – Extend Your Ministry Reach (Saturday, 5D)
One of the best ways to extend the reach of your message—both in time and space—is by capturing your message in a book. Learn the efficient, strategic ways in which a book can multiply your reach many hundredfold. Learn what you need to know about rights, about translations, about non-print versions, and about using a book to build a platform through social media. Learn tried and true methods from authors who have done it!
---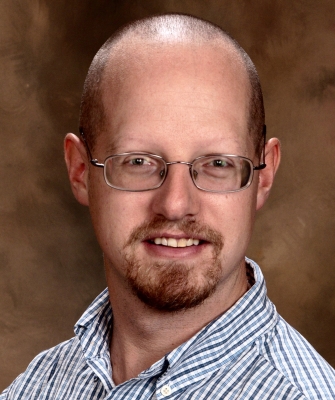 Charlie Wolcott
Author
Charlie shares a powerful testimony of overcoming trials and difficulties. He grew up with moderate physical and learning disabilities and did not have any reading comprehension until he was 12 years old. He grew up on the mission field and has a combined 22 years of missions experience. He has been a competitive fencer for 15 years. This laid the foundation for his first books, a spiritual warfare trilogy titled "The Battle Cry Saga" being released throughout 2014 and 2015 through OakTara Publishing. He is a weekly blogger for Worldview Warriors, a ministry that teaches the Biblical Worldview to teens and adults. He is also a member of the Square Peg Society. Charlie is interested in encouraging new authors to pursue the craft. He prefers action/adventure, fantasy, and other speculative fiction.
Early Bird Workshop - Writing from a Biblical Worldview (Wednesday, E10)
If we are to "Write His Answer" we must have a biblical worldview. We must be Bereans and discern what is of God and what is not. Find out why it is so important to write from a biblical worldview and see how this idea applies to all genres.

Continuing Session – The Art of Spiritual Warfare (with N. Paul Williams)
The Body of Christ has been under attack whether we want to realize it or not. We can no longer just talk about the upcoming spiritual battles. We are in the midst of them. As Christians writers, we are in the unique position to either lead the defenses or sit back and do nothing. And too many of us do not even know what our equipment is let alone how to use it. In the Art of Spiritual Warfare, learn what is at stake, what our armor and equipment is, the tactics being used against us, tactics and tools we can use, and how to use our writing skills to train an army how to fight. This is Boot Camp!
Teens Write – Your Mission . . . (with N. Paul Williams)
Greetings. Your mission, should you choose to accept it, is to take the strategies you already know and use them to train your readers how to engage in the spiritual battles we are currently facing. Gaming has already taught you these strategies. Let us show you what they are, how they show themselves in the spiritual arena, and how to use them in your writing. This message will self-destruct in…
Paid Critiques - Fiction in following categories: action/adventure, fantasy, speculative fiction.
---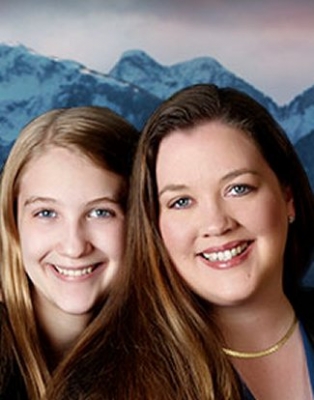 Kimberley Woodhouse
Author, Speaker
http://kimberleywoodhouse.com
Kimberley is a multi-published author of fiction and non-fiction. A popular speaker/teacher, she's shared her theme of Joy Through Trials with over 150,000 people at over 1,000 venues across the country. She lives, writes, and homeschools in beautiful Colorado with her husband of more than two decades and their two awesome teens.

Kayla Woodhouse
Teen Author
http://kimandkaylawoodhouse.com/kaylas-blog/#!/blog
http://kimandkaylawoodhouse.com
Seventeen-year-old Kayla's zest for writing comes not only from her natural ability, but also from her love of the written word as witnessed by her voracious reading appetite. One of only a few dozen cases in the world, Kayla was born with HSAN (Hereditary Sensory Autonomic Neuropathy), an extremely rare nerve disorder. Unable to sweat or feel pain, she's also been through brain surgery. In addition to being homeschooled and writing with her mom, she's an amazing swimmer. She has given hundreds of interviews and has appeared on ABC's Extreme Makeover: Home Edition, The Montel Williams Show, Mystery ER, Focus on the Family's Broadcast, Chris Fabry Live!, The Hour of Power, the Harvest Show, ChooseNowRadio, and numerous other national programs. She is the co-author of No Safe Haven, her first release from B&H Publishers, and Race Against Time written with her mother, Kimberley — making her the youngest author to have a full-length novel published by a royalty paying publisher. She was asked to be one of the contributors for God ("Hearts") Me, a girls devotional released last November. She writes a mother-daughter column for ChooseNowMinistries with Kimberley, as well as articles for Book Fun Magazine. She has a blog focused on purity (url above). In 2010 Kayla founded the J.O.Y. Puppet Troupe, which has since performed nation-wide for churches, schools, women's events, and youth groups. Kayla is a gifted speaker and loves to share her love for God and writing with groups all over the country. She has a passion for purity and wishes to share God's truth with others.
Early Bird Workshop - A Simple Start to Self-Editing and Critiquing (Wednesday, 1:00-2:00 pm, E3)
Most writers can get overwhelmed when reading long books about self-editing and wonder how to remember all of it. Some authors even abhor the editing process because it's a lot to take in — especially the coming of the dreaded "revision letter." This class will help each participant narrow in on a one-page list to self-edit any and all of their manuscripts.
Early Bird Workshop - Perseverance and Writing (Wednesday, 2:15-3:15 pm, E9)
In this class, we'll discuss the need for perseverance not just in the "work" of writing, but we'll develop purpose statements for the participants' careers and look at Scripture and what it says about perseverance. This is a deeply spiritual class, not just a "nuts and bolts" class. (I like to challenge writers in their walk with the Lord because I believe that absolutely everything we do should be for the glory of God.)
Workshop - Deep POV (Thursday, 1C)
We'll cover all the basics of learning what Deep POV really is and why publishing houses are expecting new writers to understand it. Active class participation required.

Teens Write – Oooohh, It's Shiny! (Saturday, 10:15 – 11:00)
Overwhelmed with reading endless books on how to self-edit your manuscript and then not understanding how to apply it all? In this class, we'll go over a simple, one-page list of basic editing tips that anyone can learn to polish that manuscript until it shines.
I Think I Can... I Think I Can… (Saturday, 3:15 – 3:45)
Encouragement and focus tips to keep your writing train on the tracks no matter what obstacles come your way.
Paid Critiques – Novels for YAs, tweens, and teens; fiction in following categories: historical, romance, suspense