1 - Going Indie: Think Like a Publisher!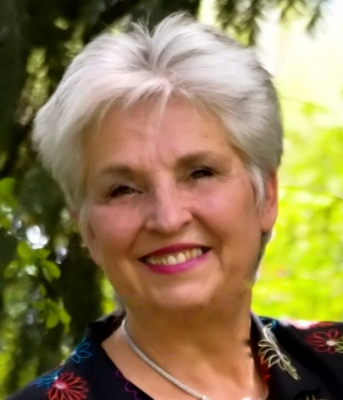 Allen Arnold's mission is to help storytellers, songwriters, and artists discover how to intimately and actively create with God. He cut his teeth in the advertising world (think the HBO series Mad Men on steroids) and then spent more than twenty years in Christian publishing. As the founding Fiction Publisher for one of the world's largest Christian publishing houses, Allen oversaw the development of more than five hundred novels. He knows first-hand how common it is for creators to become disheartened, overwhelmed or burnt-out–as well as what it takes to help the dreams of writers become reality. He now oversees Content at Ransomed Heart – a ministry in the mountains of Colorado led by New York Times Bestselling Author John Eldredge. But that doesn't really describe the man. Allen savors time with his family, craves the beach, drinks salsa by the glass, and is hooked on the TV series "Lost". He pursues his calling
What You Were Never Meant to Write Alone - Moving from Overwhelmed to Creative Breakthrough
Writers are given endless, often contradictory advice about the craft, business, and marketing aspects of their calling. The result is the initial joy of creativity is replaced with feelings of being overwhelmed, disheartened, and alone. This class foregoes the typical answers for a refreshing journey into why God invited you to write in the first place, what your truer identity means, and how you can actively create together with the Creator. It's an interactive, invigorating class that is equal parts practical and mysterious. Gain peace, clarity, and breakthrough to the story you living as well as the story you are writing.
---
2 - How to Get Published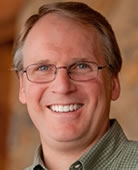 Tim is a full-time speaker and author of 11 books. He is passionate about writing and has worked with youth for over twenty years. Code of Silence, book one of his contemporary suspense series with Zonderkidz, was included in the Booklist Online "Top Ten Crime Novels for Youth" list. Tim was selected by School Library Journal to serve on a four-member "Mysteries and Thrillers" panel for their Summer Teen Event.
Tim speaks at churches and parachurch organizations such as Focus on the Family, Iron Sharpens Iron Men's Conferences, and Moody Pastors Conference. He speaks at homeschool conventions as well as retreats for men and couples. He speaks at public and Christian schools across the country--so if you know a librarian, principal, or English teacher--talk to Tim about that. Tim has a passionate style of teaching that makes his workshops enjoyable and helps make even difficult topics clear. Happily married for over thirty-five years, Tim has three grown sons and still loves doing volunteer youth work.
Both fiction and nonfiction writers will learn how to focus their ideas, structure articles and stories, handle rejection, and write query letters. Five essentials for publishing success including one thing you may have never considered before, but it's a biggee. Five essentials for learning the craft of writing, and five ways to improve your fiction writing. Whew! Sounds like we'll be busy. And we will—in a good way. Very detailed handout (without blanks) provided. To download the handouts, click here.
---
3 – Becoming the Fiction Writer You Were Meant to Be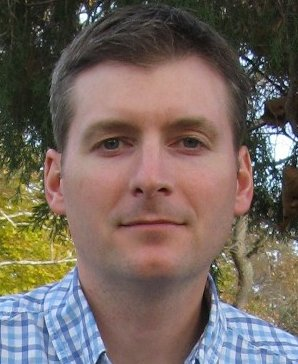 Mike is the author of nine novels, an adjunct professor of creative writing and popular conference teacher, a husband, and a father. He is also a colon cancer survivor and healthcare worker. Born in Baltimore, Mike now resides in southern Pennsylvania with his wife and four daughters. His books include Centralia (releasing in June), The Hunted, Scream, Darlington Woods, Darkness Follows, Frantic, Fearless, A Thousand Sleepless Nights, and the novella, Rearview.
Writing fiction isn't easy. It's an art, a craft, and it takes practice and patience. There are skills that need to be learned and honed, habits that should be developed, pitfalls to avoid. In this continuing session, Mike Dellosso, author of nine novels, will help guide you through the landscape of fiction writing, sharing what he's learned and what he still struggles with . . . so you can become the fiction writer you were meant to be.
---
4 - Memoir, Essay, and Personal Experience:
How Real Life Stories Can Power Your Writing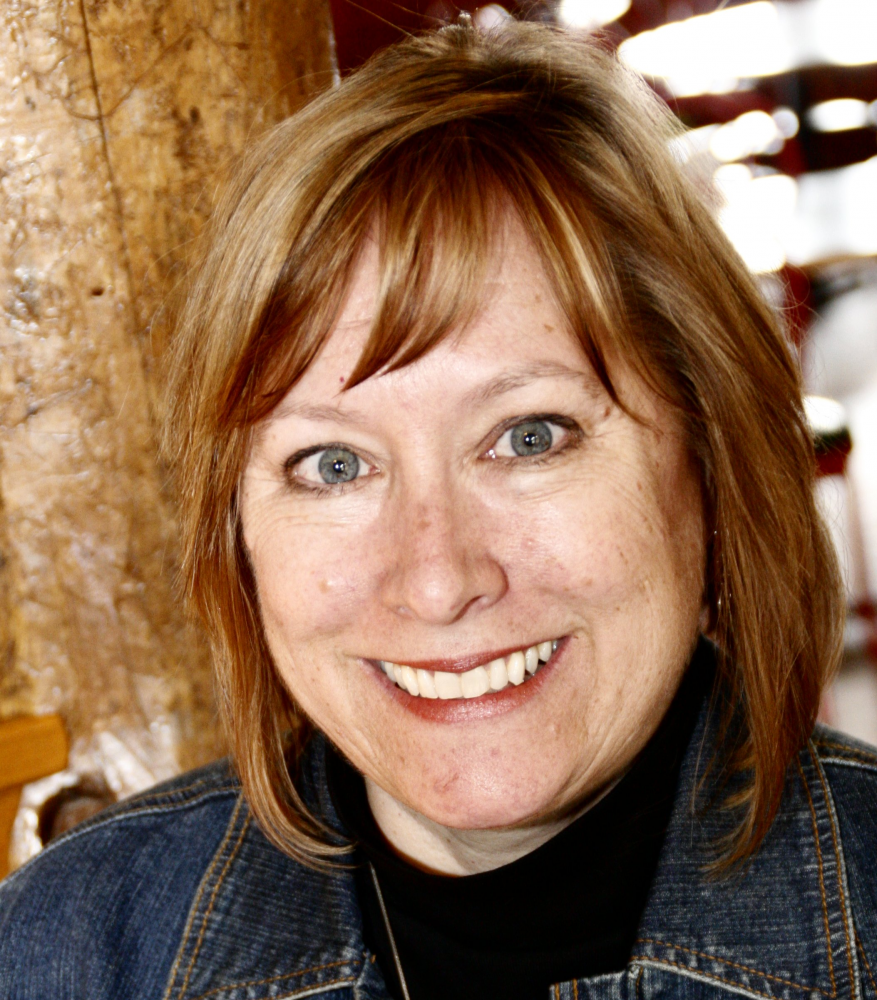 Liz is committed to helping others overcome their losses and learn to pursue their dreams again. Her books include Wildflower Living: Cultivating Inner Strength in Times of Storm and Drought, Bloom Before You're Planted: Gardening Tools for a Woman's Soul, and A Perfect Word for Every Occasion. Her children's picture book, Ragtail Remembers, helps children deal with feelings of grief. She is a former book editor for Focus on the Family, Cook, and Victor Books. Currently she is the Copy Program Manager for Compassion Int'l. She works in close partnership with agency account executives, designers,and the print production and video production teams to create materials for print, web, displays, broadcast, and other media for Compassion. Liz also develops a staff of writers and editors.

The power of true story can drive a variety of books and articles, engaging readers and teaching through illustration and example. But writing compelling real stories can require as much technique as writing fictional stories. Practical guidelines for finding the right "voice" for your story, as well as the right format; understanding the variety of uses for true stories in nonfiction; telling your story to help others.
---
5 – Reaching Women through Writing and More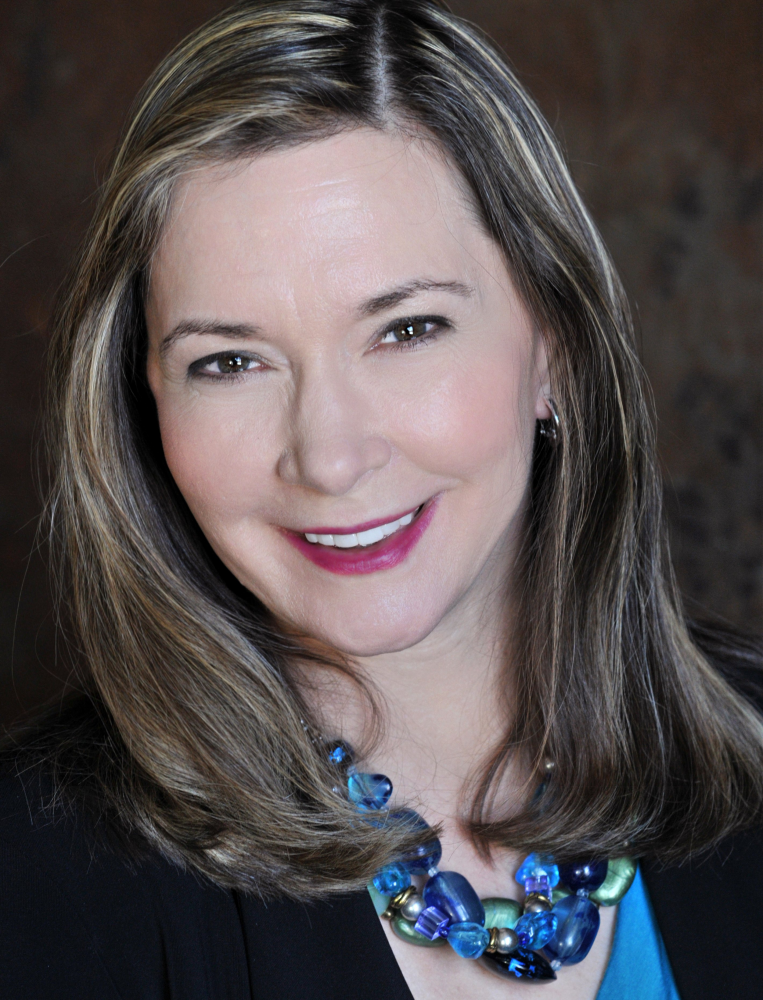 Linda is a nationally known Christian speaker and an award-winning, best-selling author of over 30 books. Her online and speaking ministries have seen well over 350,000 people come to Christ and are seen by over 45,000 people daily. In addition to writing and speaking, Linda is president of a large Christian ministry, Right to the Heart, and also ministers to the top 350 Christian women authors and speakers in the Advanced Writers and Speakers Association (AWSA) that she founded and directs.
Do you want to reach women through writing, speaking, the Internet, and more? Linda will talk about how to formulate a plan to build your ministry to meet the needs of today's women. She will also share tips on how to use different platforms from the podium, to written word, to Web publications, and Internet video to share your message of hope.
---
6 - Your Nonfiction Book: From Concept to Contract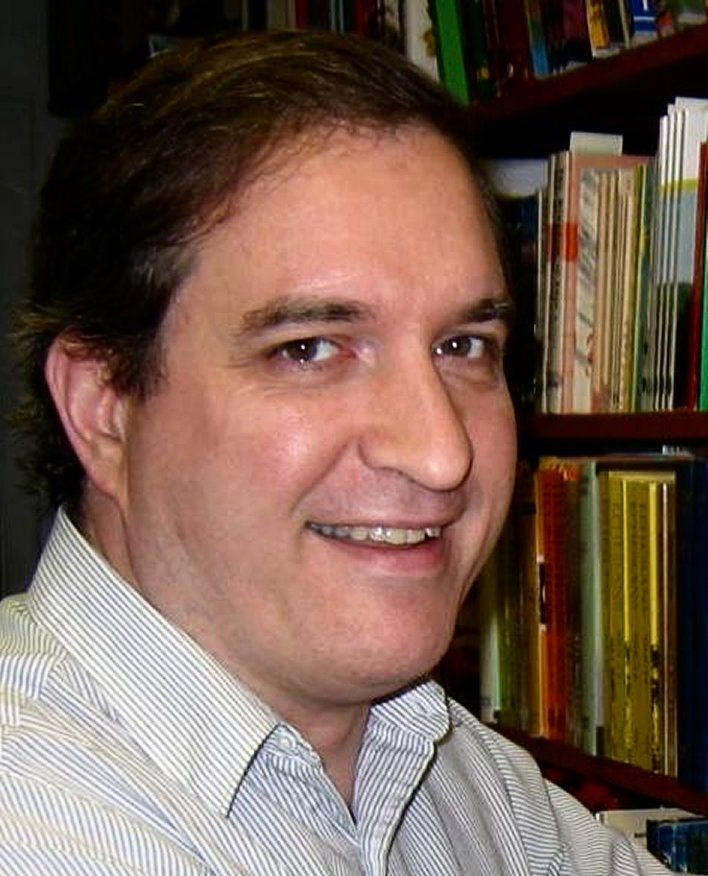 Dave is a literary agent with WordWise Media Services and an independent publishing consultant with degrees in journalism and theology. He has over 30 years of experience in writing and editing. He has served in editorial management positions for Christian book publishers and was regional editor for the largest Protestant weekly newspaper in the country. Dave has published seven books, written hundreds of newspaper and magazine articles, and edited numerous books. He is a frequent speaker at writers' conferences. Writing the Christian Nonfiction Book: Concept to Contract and A Christian Writer's Guide to the Book Proposal, both published by SonFire Media, are based on his experience in Christian publishing. The Case of the Exploding Speakeasy, Dave's first novel, reflects his love for history and for the Sherlock Holmes stories of Arthur Conan-Doyle. Dave and his wife, Jacque, live in south-central Pennsylvania and have two adult sons.
A book-length project can be a daunting task. This continuing session breaks the process down into simple, manageable steps, and helps you keep on track, from developing the initial idea through to a final manuscript that is ready for submission. Using principles from his book, Writing the Christian Nonfiction Book: Concept to Contract, veteran editor Dave Fessenden peels the shroud of mystery off the writing process and takes you through the eight elements of the writing cycle that lead to a published book. Dave merges practical advice with spiritual counsel, so that the approach emphasizes the inspirational impact of the author's material.
---
7 - The Art of Spiritual Warfare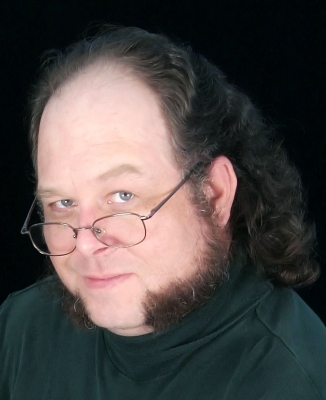 Nathan Williams (N. Paul Williams pen name)
Author, Speaker www.npaulwilliams.com
Co-founder of Square Peg Society
Representative, OtherSheep (and imprint)

​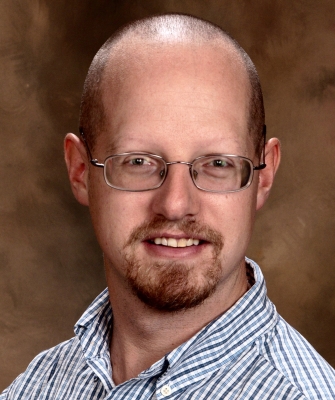 Driven by his passion to see others know Jesus on a deeper level, Nathan combines unconventional thinking with creative applications to help people deal with their issues before their issues deal with them. He says, "Sometimes calling people out of the darkness means going in after them." He is the author of the Christian horror novel, Ripper Grimm, and co-founder of the Square Peg Society. He lives in Colorado with his beautiful wife and two precious sons.
Charlie shares a powerful testimony of overcoming trials and difficulties. He grew up with moderate physical and learning disabilities and did not have any reading comprehension until he was 12 years old. He grew up on the mission field and has a combined 22 years of missions experience. He also had 15 years of competitive fencing experience, which laid the foundation for his spiritual warfare trilogy titled The Battle Cry Saga. He is a weekly blogger for Worldview Warriors, a ministry that teaches the Biblical Worldview to teens and adults. He has nearly completed an intense Biblical Worldview and Foundation seminar called "The Cadre" through the Creation Truth Foundation and is using this material to teach about the importance of Biblical Worldviews. He is a member of the Square Peg Society. Charlie is interested in encouraging new authors to pursue the craft. He prefers action/adventure, fantasy, and other speculative fiction. He is especially skilled at depicting battle scenes.
The Body of Christ has been under attack whether we want to realize it or not. We can no longer just talk about the upcoming spiritual battles. We are in the midst of them. As Christians writers, we are in the unique position to either lead the defenses or sit back and do nothing. And too many of us do not even know what our equipment is let alone how to use it. In the Art of Spiritual Warfare, learn what is at stake, what our armor and equipment is, the tactics being used against us, tactics and tools we can use, and how to use our writing skills to train an army how to fight. This is Boot Camp!
---
8 - Writing for Children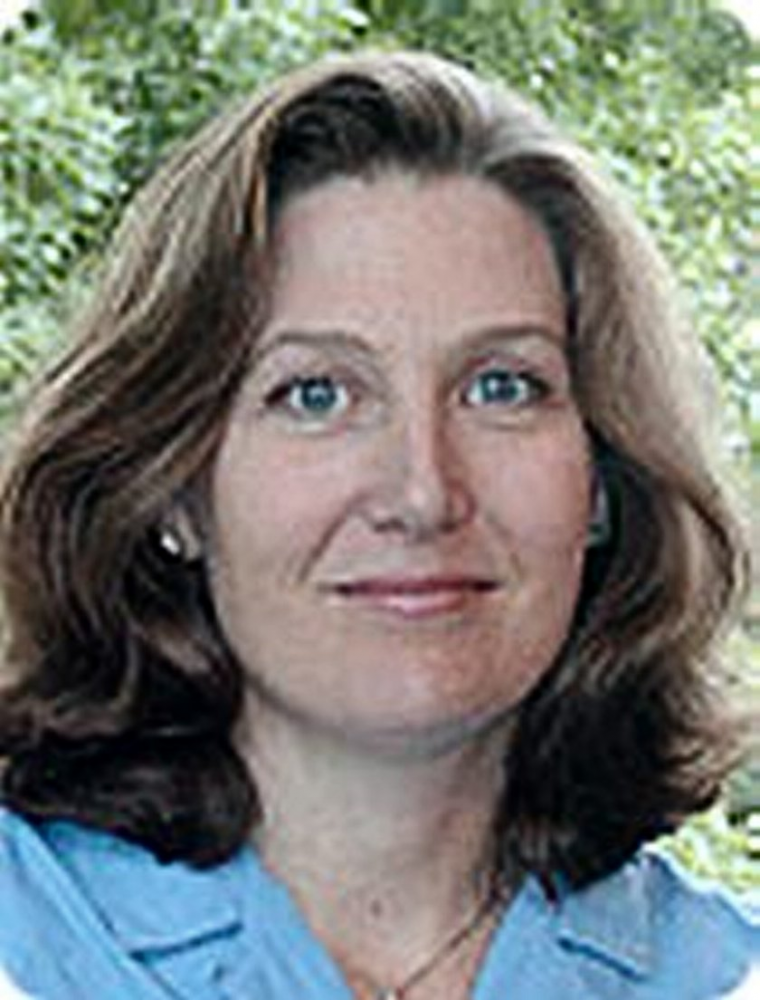 Marianne Hering
Children's Author

Marianne is the former editor of Focus on the Family Clubhouse and Clubhouse Jr. and the series developer/editor/coauthor of The Imagination Station series, with total sales approaching 400,000. She's been a children's author for twenty years. In the 90s, she released two book series for older elementary kids with Cook Communications (the editor was Liz Duckworth!--she's the best!) Light, Camera, Action! mysteries, and the historical fiction series The White House Adventures.
For the past decade Marianne has worked as the managing editor of Focus on the Family books and curriculum department. During that time, she's worked on several workbooks, devotionals, and novels for children. Marianne acquired and recently released One Sentence Bible Stories (by author Nancy I. Sanders), an excellent resource for toddlers and their parents.
In this fast-paced seminar on writing for children, Marianne will lead you through a series of exercises to help you with the basics of writing compelling copy for kids. We'll examine
• sentence structure • vocabulary •dialogue •chapter length and pacing • voice • intros for nonfiction
She'll share what she's learned about writing quickly and how to
de-muddle your characters' motivations so your plot will be believable and compelling
fine-tune your perspective for each scene, so you'll heighten the story's tension, description, and character development
develop some tricks for creating smooth transitions that help the reader not only stay connected to the story but also build anticipation
remove stumbling blocks in your blocking/staging of scenes so your reader doesn't trip over your plot but can race through the story
And . . . you'll get a class on Charm. What it takes to make a picture book work. We'll discuss the picture book courtship of art and words.
You'll learn the basics of how to submit those proposals and polish your proposals.
How I love the Colorado Christian Writers Conference.Though I've taught at the conference for over a decade, I'm still one of its earnest students. Every year I take home loads of inspiration, encouragement, and instruction. If it weren't for what I've learned at CCWC, I would not be the author of over a dozen books today. I hope to be involved for at least another decade because I've got more to learn—and write!
~ Linda Evans Shepherd