Faculty are available for free one-on-one 15-minute appointments! Be sure to complete and return your Appointment Request form that you will receive when you register. For your appointments to be booked in the order that you registered, your form must be received by April 16. That means early registrants do NOT need to rush. It is wise to wait until all the editorial needs are posted. All appointment requests must be received by May 3.
For more information on editorial needs, be sure to check the 2015 Christian Writer's Market Guide available in March from CCWC. To help you prepare, I encourage you to also check out the other titles in our writers' bookstore. There is no shipping charge for orders over $35, and all the books are discounted. Book sales help us meet conference expenses.
Click here for a PDF spreadsheet of editorial needs of book editors.
Click here for a PDF spreadsheet of editorial needs of magazine editors.
---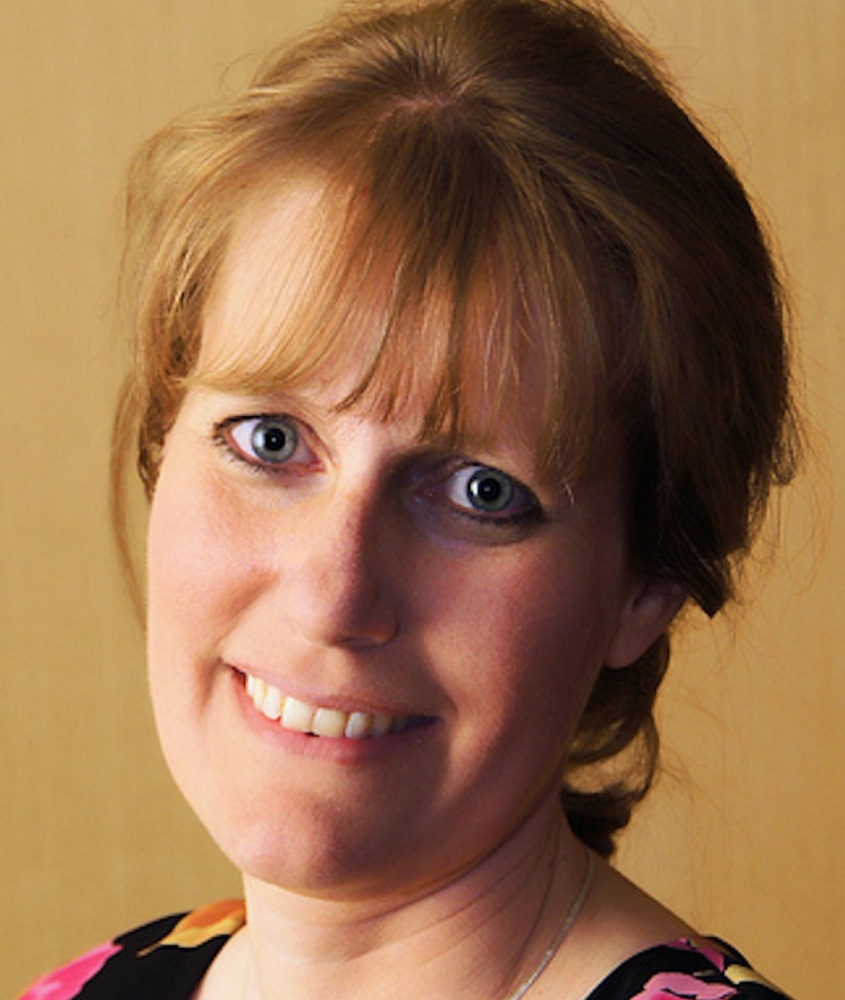 Debbie Maxwell Allen
Author
Project Manager, Good Catch Publishing



Debbie drank the Scrivener Kool-aid and never looked back. When not devoting her time to revolutionizing other writers' lives with the wonders of Scrivener, she works as a project manager for Good Catch Publishing and writes young adult historical fantasy in the Rocky Mountains. She blogs about free resources for writers at http://www.writingwhilethericeboils.blogspot.com.
Early Bird Workshop – An Afternoon with Scrivener (Wednesday, 1:00 – 3:30 pm – E6)
Get up and running—and writing—with Scrivener TODAY. Scrivener software is an increasingly popular tool for writers, yet there's a steep learning curve. Many writers own the program but don't maximize the use of the best features. Others shy away from having to learn "another thing." This workshop will familiarize you with Scrivener and get you writing on your manuscript the same day. Learn to navigate the software, import your manuscript and every last scrap of research, plus how to take advantage of Scrivener's most helpful features. Bring your computer with Scrivener already downloaded. (You can try it free for 30 days.)
Early Bird Workshop – Self-publishing with Scrivener (Wednesday, 4:15 – 5:45 pm – E12)
Not everyone is aware of one of Scrivener's most-valued features: the ability to publish easily to multiple platforms. For writers aiming toward indie publishing, Scrivener's easy-to-learn interface is the tool to get your work into the marketplace. Even if your project requires different formatting, illustrations, footnotes, or hyperlinks, Scrivener can handle what you throw at it. Find out the streamlined steps to export your work directly into an epub, Kindle, iBooks, or .pdf format, and take the headaches out of self-publishing.
Editorial Needs – Good Catch Publishing creates testimony books for churches to use as evangelism tools. Each book contains seven testimonies of church members, with each story running 3500-7000 words. GCP publishes up to 200 books per year, and actively seeks writers looking for a steady job in non-fiction. Writers interview a storyteller, and complete the story, working with an editor to polish the final product. Hired writers receive training, and agree to be available for three or more stories each month. Pay for each story is $175. For more info click here.
---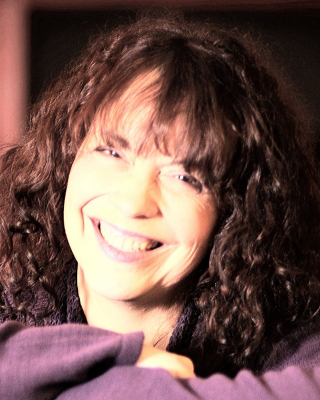 Susan Baganz
Author
Acquisitions Editor, Prism Book Group
www.prismbookgroup.com
www.susanbaganz.com

Susan chases after three Hobbits and is a native of Wisconsin. As an Acquisitions Editor with Prism Book Group she specializes in bringing great romance novels and novellas to publication. Susan writes adventurous historical and contemporary romances with a biblical worldview. Her contemporary inspirational novel, Pesto and Potholes, is the first in the Orchard Hill series with book number two, Salsa and Speedbumps, in the works.
Susan speaks, teaches, and encourages others to follow God in being all He has created them to be. With her seminary degree in counseling psychology, a background in the field of mental health, and years serving in church ministry, she understands the complexities and pain of life as well as its craziness. She serves behind-the-scenes in various capacities at her church. Her favorite pastimes are lazy ones—snuggling with her dog while reading a good book, or sitting with a friend chatting over a cup of spiced chai latte.
Early Bird Workshop - Writing Your Past into Your Fiction (Wednesday, 4:15 – 5:45 pm – E14)
Sometimes our deepest pains and hardships can become fodder for great stories God can use to help others. How can you do this while maintaining privacy and without drowning in memories of the past?
Workshop – The Heartbeat of Inspirational Romance (Friday – 3G)
There are unwritten rules for writing inspirational romance. What are they? How far can you go in writing romance?
Workshop – Pantser vs. Plotter (Saturday – 5C)
Some people write by a strict process of outlining (Plotter) and others do it by the seat of their pants (Pantser). How are YOU supposed to write your novel? Is there a method that works best? We'll explore this continuum so you can write in the way that suits who God made you to be as a writer.
Paid Critiques - Contemporary romance, fantasy, historical, romance, romantic suspense
Editorial Needs - Great romances — Regency, historical, contemporary, and romantic suspense (no Amish, please?). We also do novellas.
---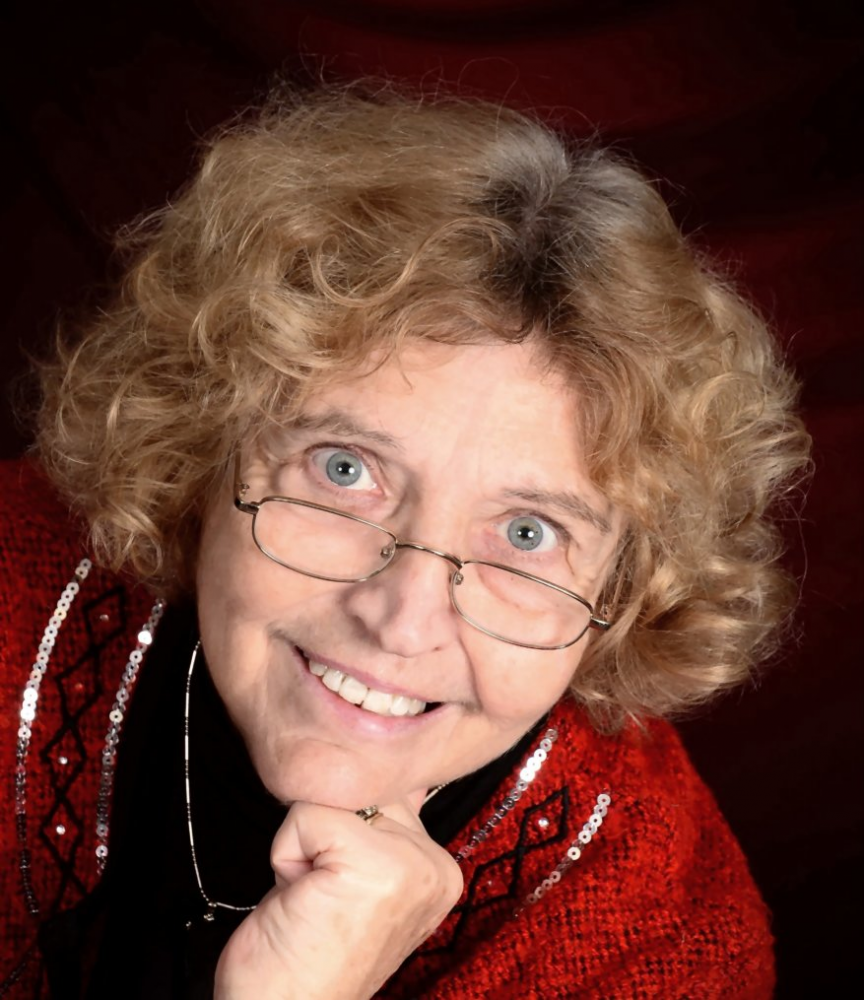 Marlene Bagnull
Conference Director
Author
Publisher and Editor, Ampelos Press
Marlene is the director of the Colorado and the Greater Philadelphia Christian Writers Conferences and the publisher/editor of Ampelos Press, a small subsidy house that helps Christians self-publish affordably yet professionally. She has over 1,000 sales to Christian periodicals and is the author of five books including Write His Answer - A Bible Study for Christian Writers and is the compiler/editor of three books.
Editorial Needs - Ampelos Press publishes only one or two titles a year. I am especially interested in helping authors self-publish books about missions and the needs of children such as The Place of the Mourning Doves - Reaching Out to Romanian Orphans and Benard's Vision - The Quest of a Kenyan Pastor.
---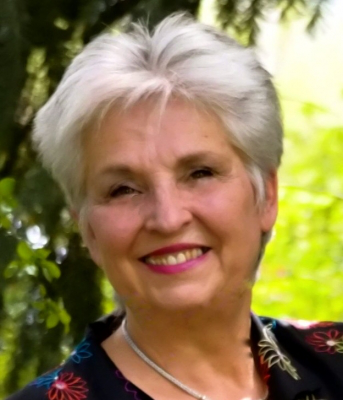 Scoti Domeij
Acquisitions Editor, Blackside Concepts
http://www.blacksideconcepts.com/
Director, Springs Writers
Scoti has worked with ten traditional publishers as an author, editor, senior research assistant, production coordinator, art production coordinator, design coordinator, copywriter, and marketing director. As Director of Springs Writers, which offers monthly conference-quality workshops and bi-annual writing boot camps, Scoti's passion is to help writers to hone their skills, to pursue their passion, and to publish the story God embedded in their hearts. She has published over 400 articles, contributed to Love Is a Verb and other books, authored Bible Heroes (Rainbow Publishers), and co-authored Wrong Way, Jonah (Harvest House) with Kay Arthur. Scoti shares insights about her life experiences as a single parent in a monthly solo-parenting column for Colorado Springs Kids. As a Blue Star and now Gold Star Mother, Scoti opens conversations on subjects-you're-not-supposed-to-talk-about in her role as an editor and a regular contributing writer for Havok Journal, an online Huff-post-style journal targeted to and written by military personnel and veterans.
Continuing Session – Going Indie: Think Like a Publisher
What a great time in history to be a writer — there are no gatekeepers. Self-publishing eliminates rejection, opening the door to publication to change readers' lives. From editing to crafting a professional interior book design layout to creating a selling title and sales copy to designing a winning front and back cover copy, find out the step-by-step production process to self-publish your book.
With the publishing landscape changing at break-neck speed, this continuing session concentrates on the unchanging production details to help you bring your dreams of publishing your book to reality. Are you ready to educate yourself about self-publishing? From manuscript to finished product, Think Like a Publisher helps you understand: where to start, what tools and resources you'll need, what you can learn to do yourself, and how to determine whether or when to call in a pro.
Editorial Needs: Fiction: We will consider nearly all styles and genres of fiction
Children/Youth/Adult Nonfiction and Anthologies: We will consider all types of well-planned and developed nonfiction books.
Children, Middle Grade Readers (ages 8-13) and Teen Books (ages 12 and up): We will consider picture books, story books, middle grade chapter books, and young adult titles. For middle grade and YA titles, you must submit a completed manuscript as well as a one-page synopsis of the book. If you submit a children's book you've illustrated, please include copies of your illustrations, but keep in mind that if we accept your manuscript, we may decide to choose our own illustrator. Fiction manuscripts for preteens and teens should contain believable characters with real-life appeal; contemporary issues woven into a strong plot; and circumstances with which tweens and teens identify.
---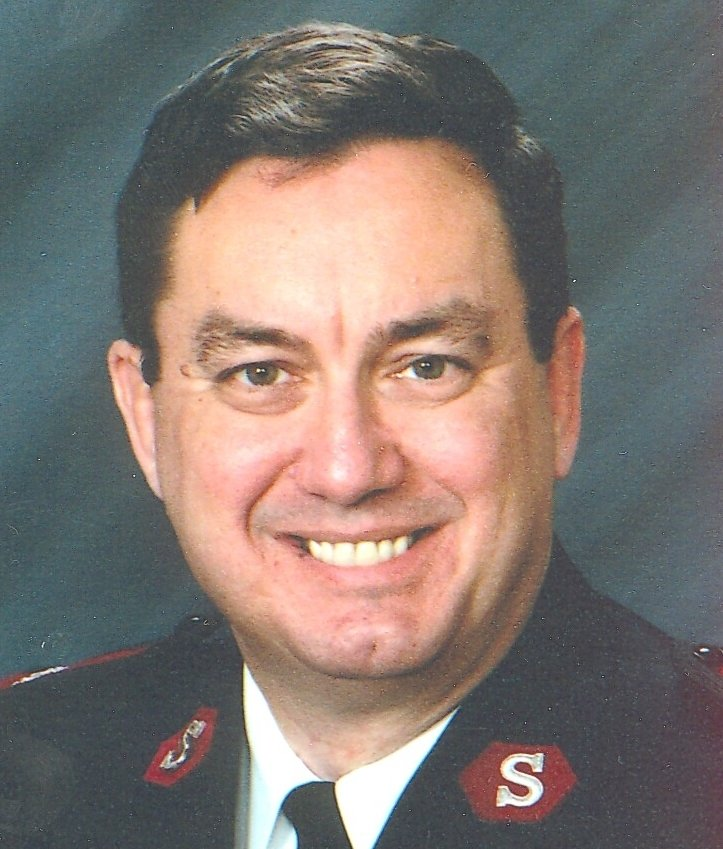 Major Frank Duracher
Assistant Editor-in-Chief, The War Cry
http://publications.salvationarmyusa.org
Author

Frank is a native of New Orleans and has served as a Salvation Army Officer since June 1975. He has served as pastor/administrator of Salvation Army Corps in Texas, Tennessee, North Carolina, and Alabama. From 1984-89 he served in the Editorial Department of the Army's USA National Headquarters in Verona, NJ. There he worked on the national magazine, The War Cry, chiefly responsible for writing, layout and design. For ten years he was assistant editor of the Army's territorial publication in the USA Southern Territory, Southern Spirit, reporting on special events through features and articles. In February 2011 he went to Australia for 18 months as Warcry editor. Upon his return he served for two years as Divisional Secretary for Maryland-West Virginia. In 2014, he returned to the USA National Headquarters (now in Alexandria, VA) as the Assistant Editor-In-Chief.
The major is the author of Smoky Mountain High: The Consuming Passion of Cecil Brown. The book is a biography of Major Brown and her titanic work to lift the mountain folk of western North Carolina to new spiritual and social heights.
He and wife, Elizabeth (Libby) who will be at CCWC with him, have three grown children and five grandchildren. He loves reading US history, model railroading, and visiting National Parks.
Editorial Needs - Articles on Christian growth, evangelism, and personal witness. Articles related to the Salvation Army's mission of preaching the Gospel and helping people in need, and articles that portray Salvation Army personnel & programs.
We look for submissions that address contemporary topics and concerns in ways that inspire people to grow in faith.
We welcome well-researched articles that help individuals and families live victoriously within the context of modern life (marriage, parenting, stress, loss, personal growth). Profiles of people and programs that are making a positive impact for the gospel. Articles should show by example and by careful research why the given topic, profile, or feature is meaningful for readers and how it can improve their lives. Click here for more info and upcoming themes.
---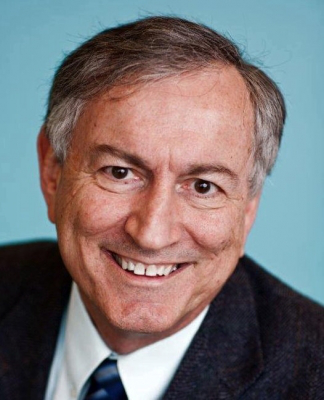 Nick Harrison
Author
Senior Editor
Harvest House Publishers

Nick is a senior editor at Harvest House Publishers, acquiring both fiction and non-fiction. He is the author of several books, including Power in the Promises, Magnificent Prayer, His Victorious Indwelling, and 365 WWJD: Daily Answers to "What Would Jesus Do?" Nick lives in Eugene, Oregon with his wife, Beverly, who recently retired from Harvest House. Nick and Bev are the parents of three adult daughters and four grandchildren.
Workshop – When You Don't Have a Platform (Friday – 4F)
One word aspiring authors hear over and over is "platform." To many new writers, the idea of building a platform from which to promote their books sounds discouraging. Must one have a platform in place to become successful? No, not always. In this workshop we'll consider several ways to overcome the "no-platform" obstacle. We'll consider examples of successful writers who made their mark without the dreaded platform. We'll also look at ways to begin building a platform while establishing your writing career.
Editorial Needs – At Harvest House we look for both quality fiction and non-fiction. For the latter, we prefer authors with some sort of "platform" from which to promote their book. There are exceptions – specifically authors who are able to write well on a popular topic addressing the "felt need" of a large segment of the book buying public. Our books sell well in what's called the "rack market." These are usually books that can be found in places like the local grocery store, drug store, airports, and at mass merchandising outlets like Wal-Mart, Target, and Costco. For fiction, we prefer character-driven novels, as opposed to plot- or message-driven fiction.
---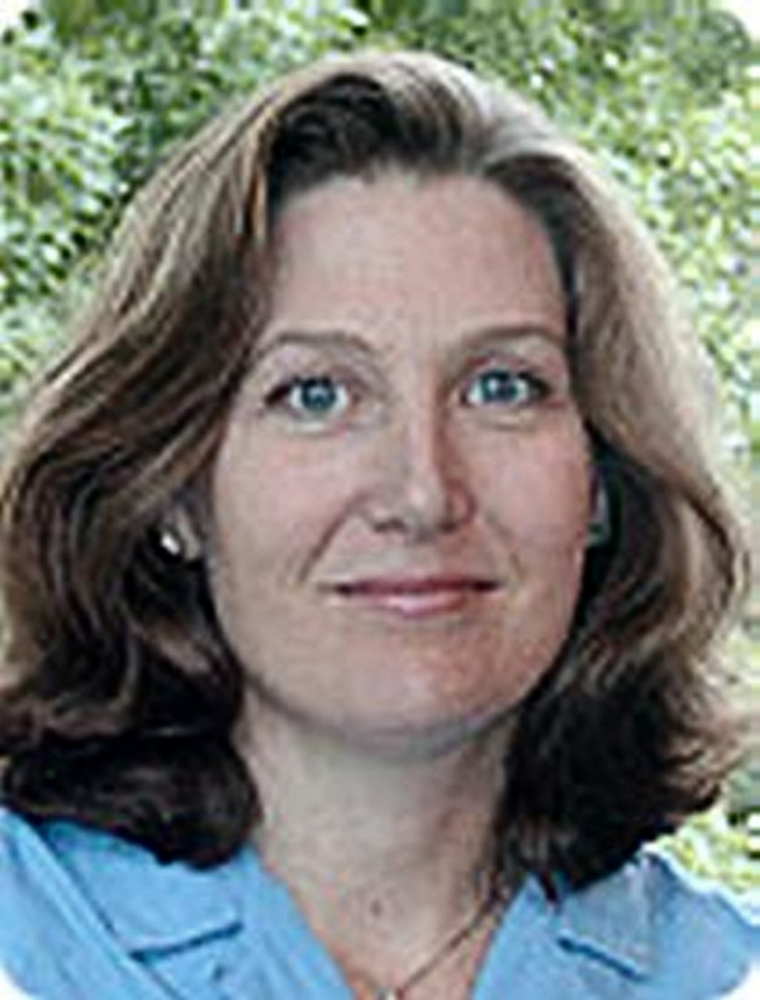 Marianne Hering
Children's Author
Managing Editor, Focus on the Family books & curriculum department
Representing Clubhouse and Clubhouse Jr.
Marianne is the former editor of Focus on the Family Clubhouse and Clubhouse Jr. magazines editor. She is the series developer/editor/coauthor of The Imagination Station series, with total sales approaching 400,000. She's been a children's author for twenty years. In the 90s, she released two book series for older elementary kids with Cook Communications (the editor was Liz Duckworth!--she's the best!) Light, Camera, Action! mysteries, and the historical fiction series The White House Adventures.
For the past decade she's worked as the managing editor of Focus on the Family books and curriculum department. During that time, she's worked on several workbooks, devotionals, and novels for children. Marianne acquired and recently released One Sentence Bible Stories (by author Nancy I. Sanders), an excellent resource for toddlers and their parents.
Continuing Session – Writing for Children
In this fast-paced seminar on writing for children, Marianne will lead you through a series of exercises to help you with the basics of writing compelling copy for kids. We'll examine
• sentence structure • vocabulary •dialogue •chapter length and pacing • voice • intros for nonfiction
She'll share what she's learned about writing quickly and how to
de-muddle your characters' motivations so your plot will be believable and compelling
fine-tune your perspective for each scene, so you'll heighten the story's tension, description, and character development
develop some tricks for creating smooth transitions that help the reader not only stay connected to the story but also build anticipation
remove stumbling blocks in your blocking/staging of scenes so your reader doesn't trip over your plot but can race through the story
And . . . you'll get a class on Charm. What it takes to make a picture book work. We'll discuss the picture book courtship of art and words.
You'll learn the basics of how to submit those proposals and polish your proposals.
Paid Critiques for children's manuscripts – biography, early readers, chapter books (36 pages); children's articles (1,500 words)
Editorial Needs - Books for adults: Parenting, Marriage. Modern biography if the book is well written. No devotionals. No fiction. Children's books: Parent-child devotional or activity books. Devotionals. Bible fiction for 10 to 14. Clubhouse & Clubhouse Jr. - Click here for theme list.
---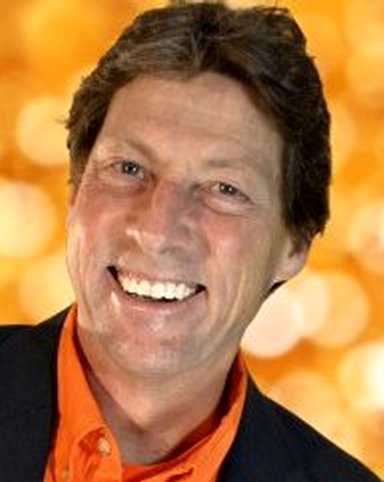 Eddie Jones
Founder and CEO
Lighthouse Publishing of the Carolinas
www.lighthousepublishingofthecarolinas.com
Co-founder, Christian Devotions Ministries
​Author

Eddie is Founder and CEO of Lighthouse Publishing of the Carolinas and co-founder of Christian Devotions Ministries. He is also an award-winning author with HarperCollins. Learn more about Eddie at EddieJones.org
Editorial Needs - LPC Books launched its general book publishing division in 2007. Our authors include Christy Award winners, debut novelists, and nonfiction writers. When our fiction titles project an agenda (and all novels have some agenda), they point to moral truths and characters with strong beliefs about what's right and wrong. Our imprints include: Heritage Beacon Fiction (historical fiction), Firefly Southern Fiction (southern fiction), Bling! Romance (clean romance with something extra), Candlelight Romance (contemporary inspirational romance), Guiding Light Fiction (women's fiction), Brimstone Fiction (speculative fiction / fantasy), Straight Street Books (general nonfiction), and SonRise Devotionals. In 2016 we plan to launch our Lamplighter Mysteries imprint, so if you have a cozy mystery or general murder mystery we'd love to meet with you.
---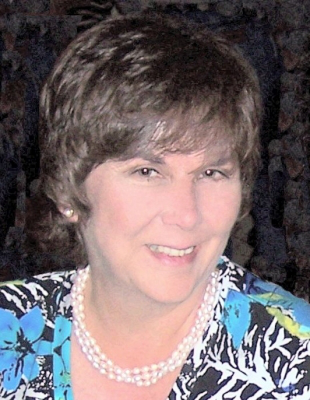 Terri Kalfas
Publisher
Grace Publishing

Terri began her career as a journalist where she worked as a newspaper reporter, freelance writer, managing editor, and editor. She made the move to Christian publishing over 27 years ago. Since then she has held positions ranging from editor to publisher. Her goal is to publish books that make people want to read the Word for themselves in addition to reading books and studies about the Word. She is acquiring for Grace Publishing.
Workshop – Craft & Publish Bible Studies (Thursday – 2D)
What you need to know about the changing market and how today's culture impacts your audience before you pitch your idea or self-publish.
Workshop – When God Calls You to Write (Saturday – 6A)
Do you have a burning desire to communicate with others through the written word, but you aren't sure of how or where to begin? Have you begun writing, but you're not sure you're on the right track? Do you sometimes find yourself questioning whether you're even pursuing the right dream? If so, this workshop's for you! Come discover the many ways you can step out and follow God's call in your life. You'll leave assured He does have a purpose for you, and that He will use you to honor Him through your words and commitment to writing.
Paid Critiques - Bible studies; nonfiction books; novels for YAs, tweens, and teens; contemporary suspense; fantasy; romantic suspense; women's fiction
Editorial Needs - Grace Publishing is an independent Christian publisher founded with the intent to develop and distribute biblically based resources that challenge, encourage, teach, equip, and entertain Christians young and old in their personal journeys. The company is committed to providing resources for spiritual growth and renewal that aid and encourage the lives of Believers, and the people their lives touch. We want to help people to fall in love with the stories and passages that inspire and help them understand God's plan and will for our lives. The company is currently accepting submissions that focus on specific areas of a Christian's personal journey. Formats can be Bible study guides, devotionals, non-fiction, fiction, or leader's resources. Grace also publishes material that helps local churches strengthen their finances via inexpensive church stewardship programs and Christian education.
---

Rowena Kuo
Acquisitions Editor & Editorial Director
General Fiction, Lighthouse Publishing of the Carolinas
Managing Editor, Brimstone Fiction
Development Executive Producer
LPC Media Group
With a heart for unpublished writers, Rowena considers each and every manuscript deposited into her acquisitions box a potential means of ministry. Regardless of the stage within which a particular piece presents itself, the author's voice resounds, unique in timbre and impact. Rowena's goal is to listen for that voice, fine-tune it, and then reverberate it to a world desperate to hear it. Although focusing on fiction, Rowena will also consider non-fiction submissions for LPC. With over 15 years of ministering to children, youth groups, young adults, and now women and family groups, Rowena advocates for writers to build God-centered support systems consisting of people, perseverance, practice, and most of all, prayer. When not editing, Rowena is a full-time wife and mom. Lighthouse Publishing of the Carolinas is an ACFW-approved, royalty-paying traditional publisher. Our authors include Christy Award winners and writers who have found their first home with us.
Workshop - Adapt Your Story to a Screenplay (Thursday – 1G)
Step by step formula for adapting either a full-length novel into a 2-hour screenplay or a short story into a 15min film. What essential elements a screenwriter should incorporate to interest potential producers.
Workshop – Backstory Blowout: The eradication and successful reintegration of pesky backstory information (Friday – 3C)
Have you ever been told to remove backstory from your novel, but you think your story needs it to make sense? Discover techniques to remove backstory and reincorporate it into your manuscript where and when it belongs.
Workshop – Your Unique Voice (Saturday – 5B)
What is author's voice? Is your voice compelling enough to hook your reader in the first few sentences? We will discuss the top 5 key elements characteristic of an alluring author's voice, specific techniques to developing your gifts, and effective ways to infuse your writing with your particular signature. Discover what it takes to unlock your unique voice, capture your audience with your first words, and hold that audience captive until the last page.
Paid Critiques - Novels (all genres and for YAs, tweens,and teens), Fantasy, Futuristic, Science Fiction, Speculative Fiction, Supernatural Thriller, Screenplays
Editorial Needs - All fiction genres, YA, and children's. Rowena will also consider nonfiction and devotions.
---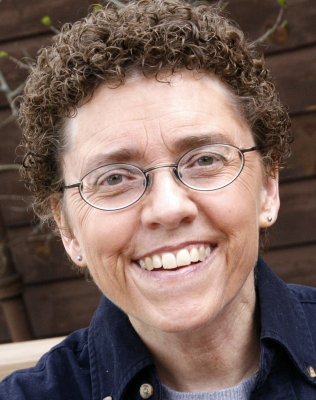 Sherri Langton
Freelance Writer
Associate Editor, Bible Advocate
and Now What? e-zine
http://baonline.org
Sherri is associate editor of the Bible Advocate magazine and of Now What? e-zine. She has worked over 20 years in Christian publishing. She is an award-winning freelance writer whose work has appeared in Focus on the Family, In Touch, Upper Room, Today's Christian Woman, Marriage Partnership, and other publications. Sherri also has contributed her writing to the collections My Turn to Care, Teatime Stories for Women, Becoming a Godly Man, Faces of Faith, Chicken Soup for the Soul in Menopause, Chicken Soup for the Soul: Parenthood, and Hurray God! In addition, she teaches workshops at several Christian writers'conferences. Sherri lives in Denver, Colorado, where she enjoys playing drums and percussion at her church.
Workshop - Snoring Prose (Saturday – 6B)
Do your manuscripts sing or snore? To sing is to show what's going on; to snore is to tell about it. Learn to detect hte designs of telling. Hands-on techniques for reviving your own snoring prose.
Paid Critiques - Articles, personal experience stories and articles, devotionals
Editorial Needs – The Bible Advocate – See guidelines at http://baonline.org/write-for-us.
Now What? - We are always looking for personal experiences. Overused topics: miscarriage, birth defects, marital problems. The guidelines for Now What? are included with the guidelines for the BA.
---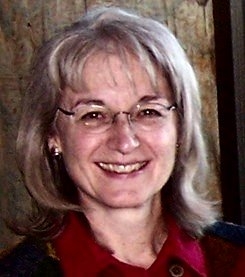 Catherine Lawton
Author
Publisher, Editor
Cladach Publishing
http://www.cladach.com
Catherine founded Cladach Publishing 15 years ago. Cladach is a small royalty press that produces and distributes 2-3 new titles (fiction and nonfiction) per year and currently has 30 titles in print. Cladach publishes trade paperbacks, ebooks, and some audio books. This family company includes Cathy, her husband, Larry, and their daughter, and they wear all the hats of publisher, editor, design, marketing, sales, and fulfillment. With a BA in English and training in music, Cathy has worked as a substitute teacher in public schools, a private piano teacher, a freelance writer and editor, and has herself authored 3 published books.
Early Bird Workshop – Marketing for Introverts (Wednesday, 2:15-3:15 pm – E7)
Do you quake in your boots at the thought of approaching a bookstore manager, videotaping an author interview, or speaking before an audience? You are not alone! Learn how introverted authors have succeeded at connecting with an audience, sharing their expertise, working with retailers, and growing a loyal readership.
Paid Critiques - Nonfiction books; nonfiction book proposals; women's issues, women's lit, devotionals, memoir, inspiration; biblical fiction; contemporary fiction; historical fiction; issues fiction; literary fiction

Editorial Needs - As a small publisher, we're willing to try books that don't "fit the mold." We generally do not accept sermons, daily devotionals, or youth books. We consider 1- to 2-page queries for fiction and nonfiction (that show Creator/Redeemer God actively working in this world and that help readers experience His presence and power). We are seeking credible, connected, creative authors with manuscripts in these categories:
1. Fiction - most genres and literary fiction. We're very selective.

2. Memoir - mostly international memoirs by authors with platforms.

3. Nature Writing - We seek authors with a combination of expertise, field experience, and ministry involvement. Writing that explores the depths of our relationships with - and need for - each other, God, and His creation.)

Peruse our website to see what titles/authors we are publishing and check out the brief guidelines on our author page: http://cladach.com/ForAuthors.html.
Note from Marlene: I encourage you to subscribe to Catherine's blog, "The View from This Publisher's Shore," at www.cladach.wordpress.com.
---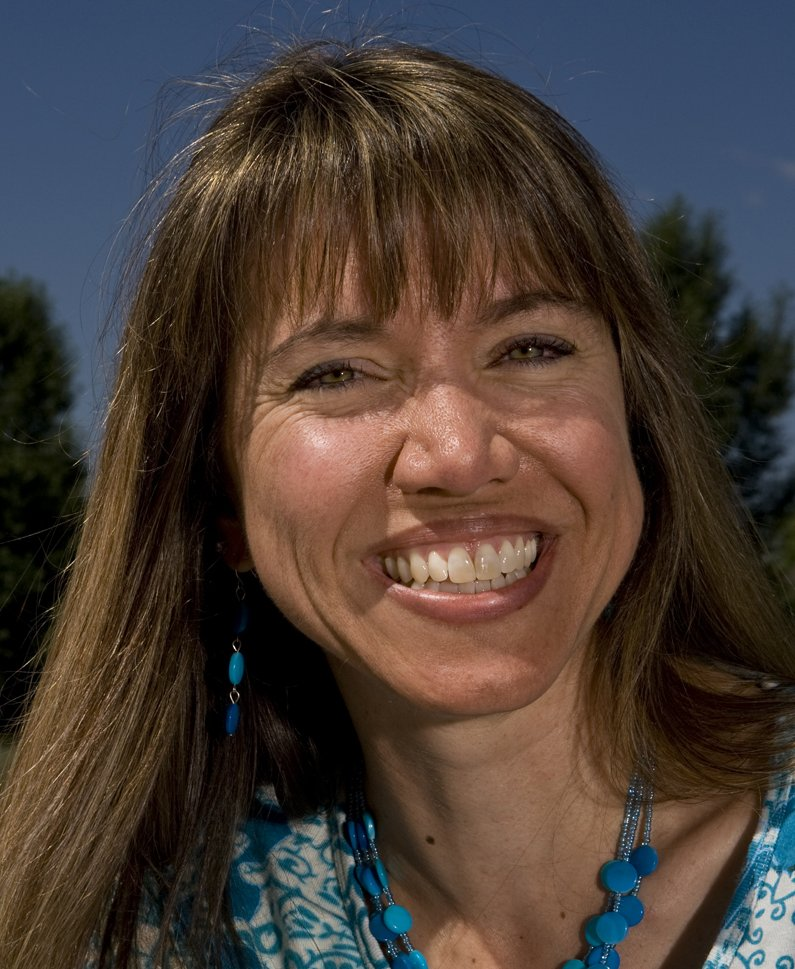 Amy Nappa
Champion and Executive Editor
Adult and Church Leadership
Group Publishing
Author, Media Mavin
Author Coach
Amy is an Executive Editor at Group Publishing, and has been in publishing for over 25 years. She leads several editorial teams, including those for children's ministry and women's ministry.
Workshop – Does Your Idea Stink? Freshen It Up! (Friday – 4B)
You've probably heard editors say they're looking for "fresh" ideas, but what does that mean? We'll dig into what's fresh and what's not and try out exercises to help you either rework tired ideas for a fresh perspective, or, even better, come up with crisp new ideas.
Editorial Needs - Amy is looking for freelance or contract writers who can write Bible studies, Sunday school lessons, and devotions for children, families, or for adults.
---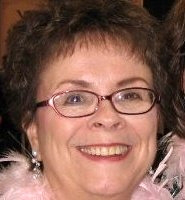 Gloria Penwell
Representative
AMG Publishers

Gloria's expertise and love of the writing world comes from years of traveling with her husband, Dan. Together they attended hundreds of writers' conferences while Dan was Acquisitions Editor at AMG Publishing. Gloria is the CLASS Christian Writers Conference Assistant Director. She is an incredible encourager and understands what the writing life is about. Gloria will be representing AMG Publishers.
Workshop – Prayer in the Life of a Writer (Thursday, 1A)
Prayer is an absolute necessity as well as the covering by prayer warriors. Hints and testimonies by other writers who count on God's presence.
Workshop - Dynamite Bible Studies that Can Change the World (Thursday, 3D)
Learn the essentials of presentation, explication,m elaboration, and application. Discover the denominations who need small group Bible studies.
Editorial Needs - AMG's focus is on books that:
- Help the reader get into the Bible, directly or indirectly.
- Facilitate confrontation and interaction with Scripture toward a positive change in thought or action.
- Give a hunger to studying, understanding, and applying Scripture.
- Encourage and facilitate one's personal growth in such areas as personal devotion and a skillful use of the Bible.
We have a broad interest in biblically oriented books including: biblical reference, applied theology and apologetics, Bible study books, women/men/family issues, single/divorce Issues, contemporary issues, (unique) devotionals, inspirational, and prayer. Our interests do not include fiction, poetry, personal-experience stories, and autobiographical stories. Click here for guidelines.
---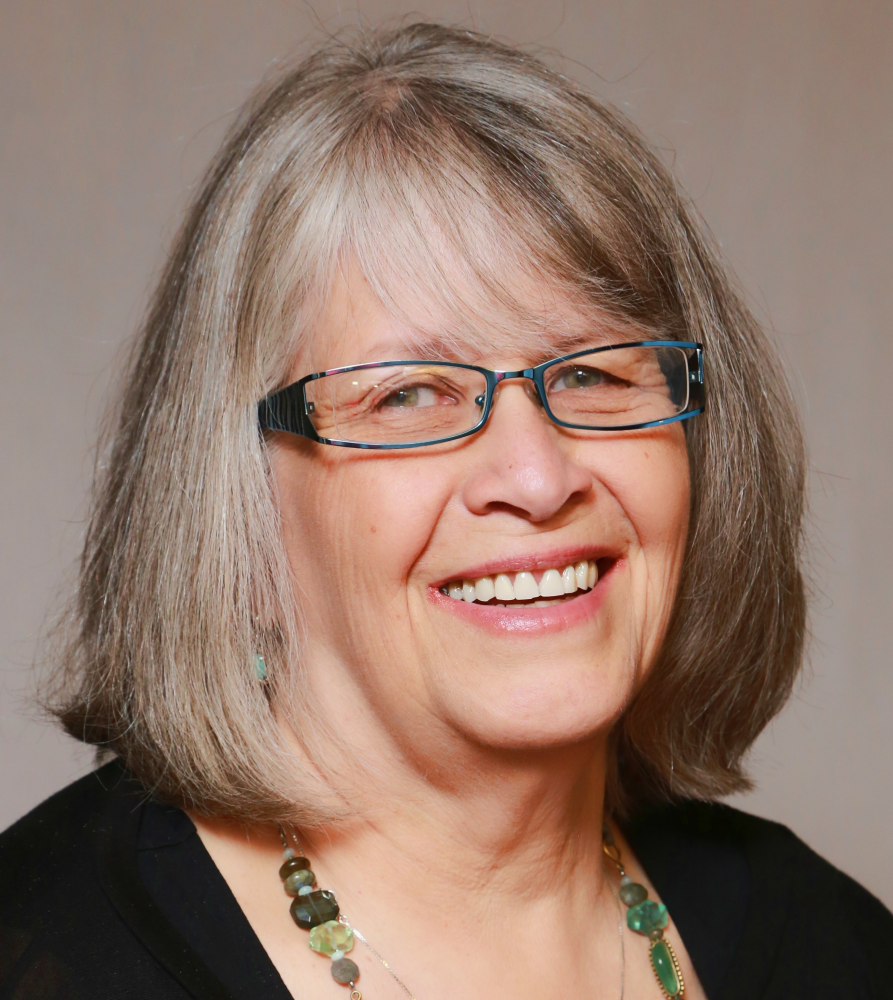 J. Christine Richards
Author - www.PassingTheQuill.com
Acquisitions Editor
Lighthouse Publishing of the Carolinas
Founder, WAY – Words And Youth Writers Conferences

J. Christine Richards, or Chris as she prefers to be called, is an author, editor, and speaker. The passion of her heart is helping other writers get published. She speaks on the craft and heart of writing at Christian and secular writers groups and conferences including the Colorado Christian Writers Conference, Write To Publish, and the Greater Philadelphia Writers Conference. Chris is an acquisitions editor with Lighthouse of the Publishing of the Carolinas. She is a member and past president of the South Denver American Christian Fiction Writers (ACFW) Chapter, Words for the Journey Christian Writers Guild, the Castle Rock Chapter of Toastmasters, and a member of the Colorado Independent Publishers Association. She is also the founder of WAY – Words And Youth Writers Conferences for teenage writers. Chris lives in Colorado with her husband where she can be close to her children and grandchildren. She spends her time with family, writing, taking pictures, doing needlework, and enjoying the beauty of her home state.
Early Bird Workshop - The Over 50 Writer (Wednesday, E2)
Ever feel like you are too old to start writing? This interactive workshop discusses the pros and cons of starting a writing career later in life.

Teens Write – From Here to There (Saturday)
Plotting can be difficult. There are many ways of figuring out how to get from the beginning to the end of the story and how to take the reader with you. No one method is best for every writer. Discover what works best for you!
Paid Critiques - Biblical fiction, romance, romantic suspense, suspense, women's fiction

Editorial Needs – LPC Books launched its general book publishing division in 2007. Our authors include Christy Award winners, debut novelists, and nonfiction writers. When our fiction titles project an agenda (and all novels have some agenda), they point to moral truths and characters with strong beliefs about what's right and wrong. Our imprints include: Heritage Beacon Fiction (historical fiction), Firefly Southern Fiction (southern fiction), Bling! Romance (clean romance with something extra), Candlelight Romance (contemporary inspirational romance), Guiding Light Fiction (women's fiction), Brimstone Fiction (speculative fiction / fantasy), Straight Street Books (general nonfiction), and SonRise Devotionals. In 2016 we plan to launch our Lamplighter Mysteries imprint, so if you have a cozy mystery or general murder mystery we'd love to meet with you.
---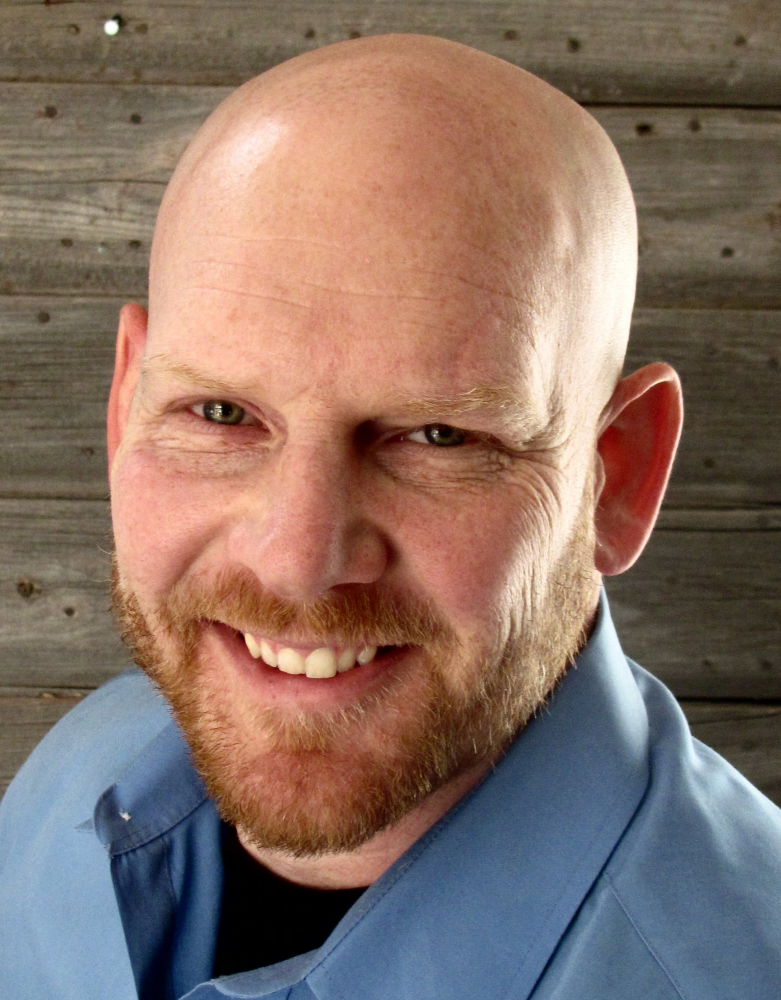 Dave Sheets
President and CEO BelieversPress
a Division of TheBelieversMedia​

Dave has worked in the publishing and printing industries for over nineteen years, garnering experience in all areas of the publishing process. He now serves as CEO of BelieversPress, a services company that helps authors publish custom books, as well as offers services in distribution, promotion, and management. Dave's extensive background includes work with Tyndale House, Multnomah Publishers, STL Distribution, Harvest House, and Snowfall Press.
Workshop – Hidden Hazards of Not Having a Business Plan (Thursday, 2E)
Authors have two choices when they write and publish a book…they can either give it away or they can sell it. In any business, one of the first requirements is to have a business plan. Entrepreneurs can't get venture capital without one. Established companies need one to continue moving in the right direction. What is a business plan? Why does an author need to consider one? How does an author put one together and how might it affect how a traditional publisher might look at their book?
Workshop – Hidden Hazards to Book Publishing (Saturday, 5F)
Authors generally want to sell their books once they are published. How does a book get marketed? How does an author create a plan or help augment the plan that their publisher has built to sell their book? What are some of the hidden hazards to book marketing in today's changing marketplace. In this session, we will look at some case studies and tactics that every author should consider, whether traditionally or independently publishing their books.
BelieversPress is a custom publishing services provider. We are not a traditional royalty publisher. We work with authors all over the world to create beautiful, high quality, custom books. We help authors launch the book to a broad consumer audience (including retail). The author becomes the publisher. We are the publishing/promotional team that gets them there. Our clients consist of speakers, ministry leaders and business leaders and we don't cut corners. We'd love to put our team to work for you.
---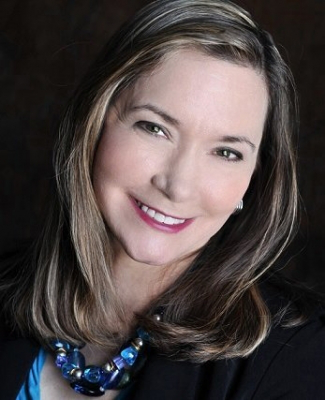 Linda Evans Shepherd
Author, Speaker - www.sheppro.com
Publisher, Jubilant Press and Leading Hearts Magazine
President, Right to the Heart Ministries
Founder & Director, Advanced Writers & Speakers Assc. (AWSA)
Linda is a nationally known Christian speaker and an award-winning, best-selling author of over 30 books. Her online and speaking ministries have seen well over 350,000 people come to Christ and are seen by over 45,000 people daily. In addition to writing and speaking, Linda is president of a large Christian ministry, Right to the Heart, and also ministers to the top 350 Christian women authors and speakers in the Advanced Writers and Speakers Association (AWSA) that she founded and directs.
Keynote – Write, and Speak, His Answer . . . Prayerfully (Friday, 8:30 am)
Have you ever struggled with how to pray for your own writing ministry? It's not just a good idea, it's crucial. Prayer is the foundation to tap into God's leading for your writing call, direction, and guidance. Linda is an award winning and best-selling prayer author who has both studied and practiced this prayer process and wants to share what she's learned with you.
Continuing Session – Reaching Women through Writing & More
Do you want to reach women through writing, speaking, the Internet, and more? Linda will talk about how to formulate a plan to build your ministry to meet the needs of today's women. She will also share tips on how to use different platforms from the podium, to written word, to Web publications, and Internet video to share your message of hope.
Paid Critiques – nonfiction books, nonfiction book proposals, gift books and devotionals, marriage & family living, contemporary fiction, women's fiction
Editorial Needs - Jubilant Press is looking for 20- to 50-page Kindle reports on how to launch and manage church bookstores. See: http://leadinghearts.com/?page_id=32
Linda is is also looking for short 300- to 700-word articles for the Leading Hearts Magazine, which she publishes, for Christian women who make a difference. Topics can be on different aspects of a Christian woman's life—home, work, community, church.
---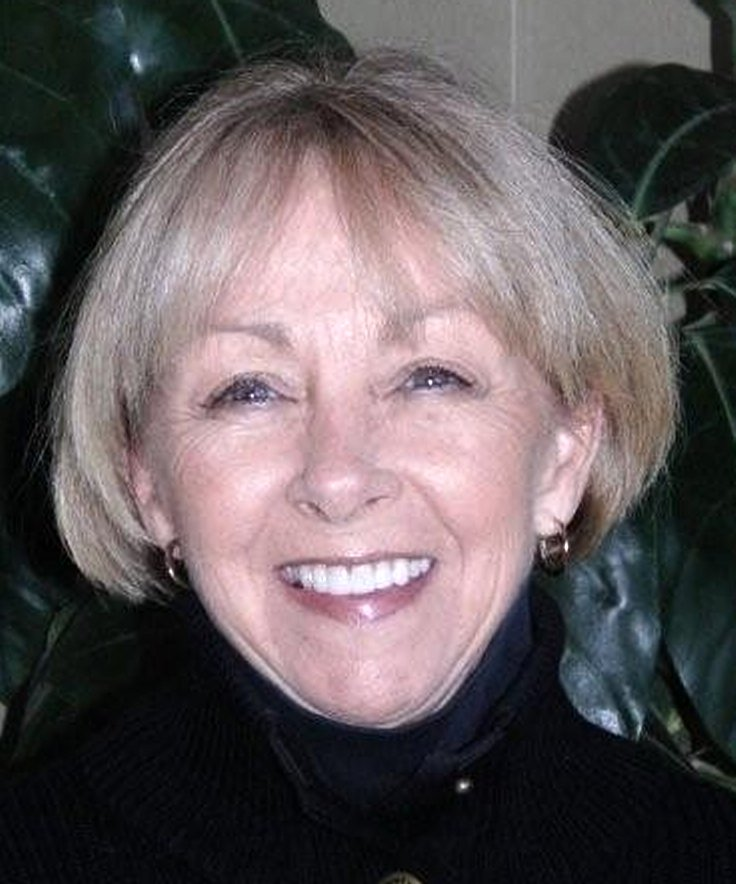 Dr. Andrea Sims
Educator, Author, Artist
Owner/Publisher, Acquisitions Editor
Third Chapter Press
Andrea has discovered that "it is never too late to be what you might have been" (G. Eliot). She has been led on a non-traditional journey by a merciful Father who has not only dealt bountifully with her (Psalm 13:6) but has turned for her, her mourning into dancing (Psalm 30:11). When she began to experiment with watercolor a few years ago, she repeatedly painted an empty terra-cotta pot without really knowing why, until she realized that she was painting a self-portrait (the earthen vessel of 2 Cor. 4:7).
Andrea is in a transitional season—moving back to Colorado after a five-year stay in Texas. She has four adult children and an ever-growing family of "grands" and "greats." She multitasks, working on manuscripts from other authors even as she is writing her own. Her current writing projects are: From GED to Ph.D. and Beyond, Morning Page of an Impostor, and Writing: Deep and Wide. She was the ghostwriter for Our Southern Breeze (2011). Daphene Jones, whose story she wrote, is the twin sister of "Miss Debbie" in Same Kind of Different as Me—a New York Times bestseller and soon to be released movie. Our Southern Breeze tells the rest of the story about how God intervened and changed the course of these amazing twin girls' lives . . . and many others.
Workshop - Writing Creative Nonfiction (Thursday, 1D)
Move from telling to showing! Come and explore how to use the elements of compelling fiction while writing accurately and truthfully.
Workshop - The Impostor Phenomenon (Friday, 4A)
Andrea is uniquely positioned to shed light on what many suffer from but few understand. The Impostor Phenomenon can be simply defined as the inability to internalize success or accomplishments. She considers herself a "recovering impostor"—overcoming unwarranted fears and insecurities at every step—in order to flourish. Her doctoral dissertation was a scholarly personal narrative (personal vignettes) alongside a comprehensive look at the body of research on the Impostor Phenomenon.
Editorial Needs – Third Chapter Press publishes works in business (2 in a series of 4), health, discipleship (3 in a series of 3), and personal narrative. The team at Third Chapter Press is currently accepting nonfiction and children's picture book manuscripts. We will consider some fiction.
---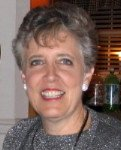 Lynda (Stoy) Stear NEW!
Founder & Editor, Living Seasons Ministry
http://www.livingseasonsministry.com
Lynda lives in Pennsylvania and is the Founder and Editor of Living Seasons Ministry© 0214 (LSM). The over-arching theme for her ministry is the Mission of God and how one serves in different seasons of one's life. Lynda practiced as a registered nurse for over three decades and then continued her career as a medical writer in the Pharma industry for nearly twelve years. She writes in a variety of genres including non-fiction, poetry, and is currently writing several works of fiction. Lynda has a degree in Creative Writing and has taught writing, mentored writers, and presented at American Medical Writers Association Conventions during her Pharma career. Lynda plans to enhance LSM's outreach by speaking about topics related to the ministry during this season of her life.
Editorial needs – Living Seasons Ministry is looking for Christian writers for the following topics: Faith, Family, Men and Women topics, and Devotions. Review the Living Season Ministry Website and Mission Statement; request Writer's Guidelines.
---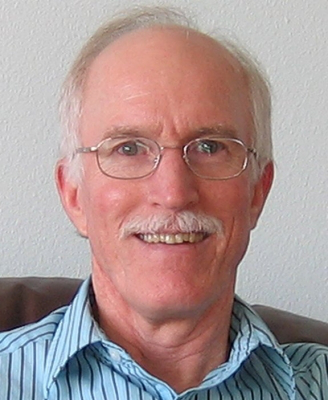 Scott Stewart
Editor, The Quiet Hour
Representative, Power for Living
www.davidccook.com
Scott is the editor of The Quiet Hour—a daily devotional guide for adults that is printed and sold quarterly by David C Cook for a traditional church market.
Editorial Needs – The Quiet Hour: Scott needs writers interested in work-for-hire contracts for seven daily devotionals. He will assign the passages. To be considered, please submit one 200-word devotional on any short passage of Scripture you choose. Identify the passage and a key verse to orient your devotional. Provide a title. Launch with an anecdotal opening that transitions into narrative highlighting a truth or insight that is rooted in the passage/key verse and empowers a life of faith. Conclude with encouragement for the reader's life and a quote, line from a hymn, verse, or other closing thought to take the day. Write conversationally. Look for engaging anecdotal openings to hook the reader. Walk the reader into the devotional message and offer insight and encouragement for life. Avoid re-telling and teaching the passage. Annual circulation is 125,000. To learn more connect with Scott at the conference or click here.
Power for Living: A quarterly publication featuring articles about everyday people doing extraordinary things through the power of Christ. Topics range from hardships of life, missionaries, prison ministries, sports, culture, and more. Can be a personal story or another person's story, as long as that person has given permission for use and has been contacted and interviewed, with quotations within the story. The editorial team prefers writers who are interested in publishing more than one story. Photos related to each article are strongly encouraged (cell phone pics are great). Annual circulation 375,000. Annual readership of 375,000. Poems (approximately 20 lines or less) are also needed since they are companion pieces that go along with the feature article. Submit one or more poems for consideration. Accepting a wide range of themes on just about any season, life event, or calendar holiday. Must include spiritual content. The editor offers contracts for articles and poetry upon acceptance for publication. Click here for writer's guidelines.
---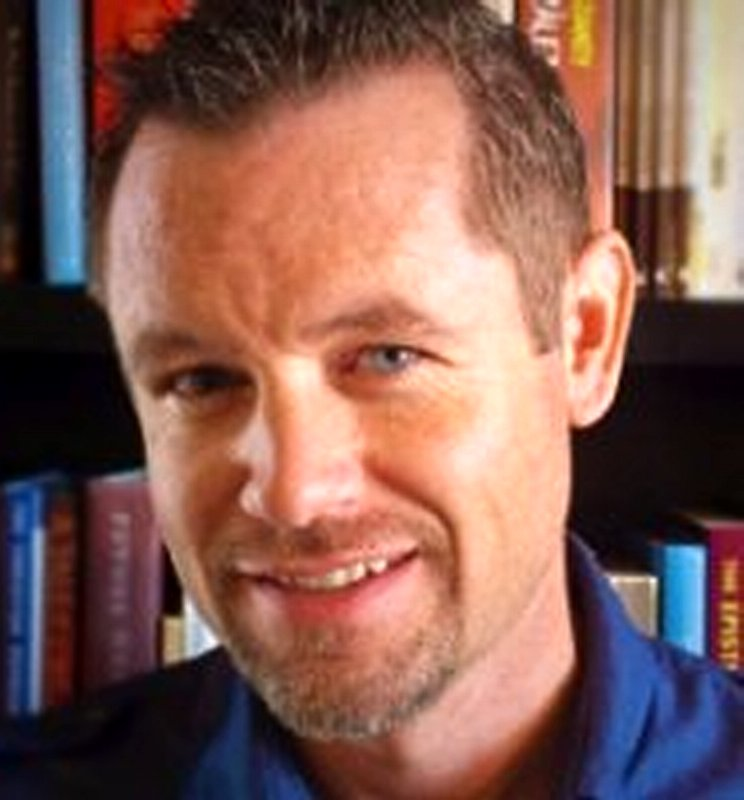 Brian Thomasson – unable to come
​Senior Acquisitions Editor
Baker Books
Brian is a Senior Acquisitions Editor for Baker Books and has worked on the editorial teams of Waterbrook Multnomah, David C. Cook, and NavPress/Tyndale over the last fifteen years. He specializes in acquisitions and concept development and has worked on books with bestselling authors in both the general market and the Christian market across a broad range of genres. Brian and his wife have five children and live in Colorado. He enjoys fly fishing at undisclosed locations, crashing down trails on his mountain bike, and "schooling" his oldest son Elliot at the foosball table. He also teaches adult literature and writing classes at several Colorado Springs area colleges.
Editorial Needs – Baker Books has a vision for building up the body of Christ through books that are relevant, intelligent, and engaging. We publish titles for lay Christians on topics such as discipleship, apologetics, spirituality, relationships, marriage, parenting, and the intersection of Christianity and culture. We also publish books and ministry resources for pastors and church leaders, concentrating on topics such as preaching, worship, pastoral ministries, counseling, biblical reference, and leadership.
---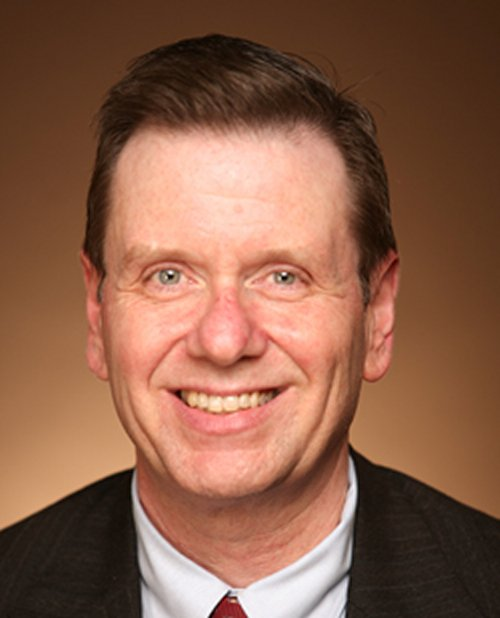 W. Terry Whalin
Author
Acquisitions Editor, Morgan James Publishing

Terry understands both sides of the editorial desk–as an editor and a writer. He worked as a magazine editor and his magazine work has appeared in more than 50 publications. A former literary agent, Terry is an Acquisitions Editor at Morgan James Publishing. He has written more than 60 books through traditional publishers in a wide range of topics from children's books to biographies of Chuck Colson, John Perkins, Sojourner Truth, Billy Sunday, Samuel Morris, Luis Palau, and Billy Graham. Several of Terry's books have sold over 100,000 copies. Terry's newest book, Jumpstart Your Publishing Dreams, Insider Secrets to Skyrocket Your Success, is packed with insight. Also Terry has an innovative online training course to help authors effectively connect with literary agents and editors called Write A Book Proposal. Terry is a popular speaker and teacher at numerous writers' conferences and an active member of the American Society of Journalists and Authors.
Early Bird Workshop – Jumpstart Your Publishing Dreams (Wednesday, 4:15-5:45 pm – E18)
Many people have dreams and desires about getting into print but they have no idea where to begin or how to create a plan. In this workshop, Terry provides a list of key steps along with seasoned advice for any writer. Whether the writer is a beginner or a pro, this workshop is certain to stir his or her imagination and plans in a fresh way long after the conference.
Workshop – Go Viral: Marketing on Social Networks (Thursday, 2F)
You can waste huge amounts of time and energy on social media. How can you do it effectively and without spending a lot of time? Terry Whalin has over 130,000 twitter followers, over 4,800 Facebook friends and over 4,000 LinkedIn connections. He spends less than 30 minutes a day on his social media yet has an effective growing presence in the social media arena. In this workshop, Terry reveals his inside secrets and tips for Twitter, Facebook and LinkedIn so you too can grow your platform and presence without wasting hours of time.
Workshop – Storyboard Your Nonfiction Book (Friday, 4D)
How do you determine the big picture for a book project and use storyboarding to make it happen. Pragmatic step-by-step instructions.
Paid Critiques - nonfiction articles, nonfiction books, nonfiction book proposals, nonfiction books for children
Morgan James Publishing, The Entrepreneurial Publisher™, provides entrepreneurs with the vital information, inspiration and guidance they need to be successful. Since its inception in 2003, Morgan James has grown from publishing six books per year to publishing over 150 front list titles each year. With a backlist of over 2,000 titles, Morgan James can support and advise entrepreneurs through any challenge their businesses face.
Morgan James has had over 20 listings on The New York Times bestseller list including Launch by Jeff Walker, Vision: Your Pathway to Victory by Gordon D'Angelo and The Millionaire Messenger by Brendon Burchard. The Millionaire Messenger was crashed to market in less than a month and spent six weeks on the NY Times list. About 30% of the books are Christian in a Faith line also sold inside the Christian "brick and mortar" bookstores. Also about 30% of Morgan James authors have literary agents.
Known for nonfiction books, Morgan James has a line of fiction in various genres (less than 100,000 words). In addition, Morgan James is actively looking for children's books and has published about a dozen titles in various age categories.
Morgan James Publishing was ranked on the Publisher's Weekly fast-growing small press list for two consecutive years. "Morgan James makes an extraordinary effort to help its authors to grow their own business," PW's Lynn Andriani and Jim Milliot says. You can learn more at: http://terrylinks.com/mjp1s. And check out the article in Publisher's Weekly March 6, 2015, "Fast-Growing Independent Publishers, 2015" – Resources/204123.pdf
---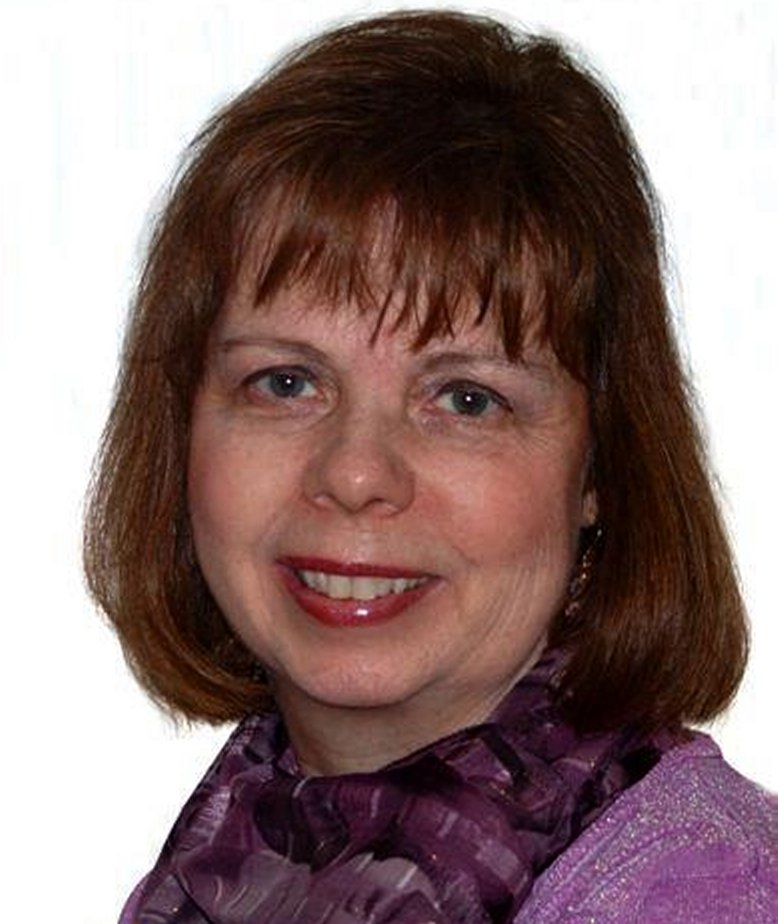 Karen Whiting
Author and Speaker
Representative, Book Fun Magazine
Elk Lake Publishing
Molly Green.com
Karen is an international speaker and award-winning author of 19 books, including God's Girls, Stories of Faith and Courage from the Home Front, and My Mini Dream Room. Her newest book is Nature Girl: a guide to caring for God's creation. She loves to let creativity splash onto the pages as she writes.
Karen hosted the television series Puppets on Parade for Miami educational TV and has been a guest on various television shows, including Atlanta Live, the Peggy Denny Show, the Harvest Show, and Home Keepers. Karen has spoken in such far away places as Russia and Malaysia. As a certified personality trainer, Karen believes it is important for leaders to understand the children and people with whom they interact.
She loves working with youth. She facilitated an award winning youth puppet ministry for thirteen years, where she grew the group leaders from the team members.
Her book The One Year My Princess Devotions won the 2014 Christian Retailing Best Award in children's nonfiction. Her book Stories of Faith and Courage from the Home Front won the Golden Scroll nonfiction book of the year in 2014 and gold medal from the Military Writers Society of America nonfiction category. Her writing experience includes more than 600 magazine articles in more than sixty periodicals. She writes for Leading Hearts, Book Fun Magazine, and Molly Green magazines.
Karen lives on the eastern shore of Maryland. She is the mother of five, including two rocket scientists (yes, for real) and she's a grandmother. Her daughter Rebecca White, an educator and pastor's wife, co-authored Nature Girl.
Early Bird Workshop – Polish and Practice Your Pitch (fiction & nonfiction) (Wednesday 4:15-5:45 – E15)
Workshop –Developing a Sales Plan that Lands Contracts and Sells Books (Friday, 4E)
Your words will never find their way between two covers if you can't help editors and marketers visualize a plan to pitch the book. Start now to develop your network for promoting future books. Learn what you can do and how to do it, from radio interviews, speaking engagements, web site attractors, and promotional materials to tip sheets for personal appearances Including a strong marketing/author promotion section has become crucial to landing contracts. Learn to support your words and God's message with a workable plan that furthers the kingdom.
Workshop – Heading Home with a Plan (Saturday, 6G)
Don't leave the conference without a plan or goals. Learn how to continue taking advantage of the conference long after it ends. Understand how to sift through the information received. Set writing goals, organize notes on contacts made, make plans to follow through on ideas, set a time table on submitting what editors asked you to send. Also, develop a strategy to prepare for your next conference for maximum results so that it more than pays for itself.
Paid Critiques - marketing plan; articles, devotionals, short stories, nonfiction books (non-rhyming), drama for children.
"Karen is the queen of creativity, the master at innovative ideas, and an expert
in transforming an insight into a tangible and powerful marketing tool.
During a recent writer's conference, I attended her marketing sessions.
As we sat in a circle, she took the focus of each book,
ave each author ideas, examples, and practical steps to market each book.
They all evoked an "Ah!" from the participants.
The skill Karen has to craft a powerful marketing tool
from a mere concept is a gift few possess.
Janet Perez Eckles, author & international speaker

Editorial Needs – Molly Green, the sister magazine of The Old Schoolhouse, is looking for writers on all things HOMEsteading, HOMEkeeping, HOMEschooling, and especially HOMEindustry. Magazine articles (800-1300 words) are due two months prior to the print date. So, for the Nov/Dec. 2015 magazine we have a deadline of September 1, 2015. Blog (500-1000 words) and e-Newsletter (400-600 words) are due one month before posting. We also request an author bio at the end of the article (about 40 words). A writer may include a blog or website address if they have one and pictures (taken by the author).
The Book Club Network (TBCN) and Book Fun Magazine - The magazine is full at this time but join TBCN to keep an eye open for opportunities. TBCN offers great promotional packages for writers (Christian Book Servies uses TBCN for their author promotion packages) and offers a variety of services from book distribution campaigns to advertising and promotional packages.
Elk Lake Publishing – part of TBCN, is a small royalty publisher. They are full for 2015 but looking for truly great manuscripts in fiction and nonfiction.
---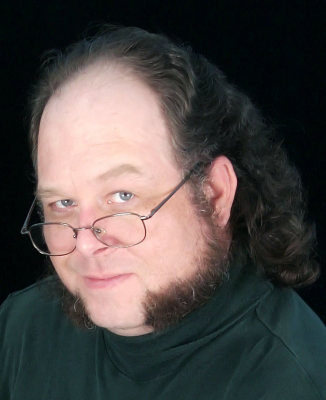 N. Paul Williams
Author
Representative, OtherSheep imprint
Co-founder, Square Peg Society
N. Paul Williams is the author of the Christian horror novel, Ripper Grimm, party-to-blame for the disastrous novella, Unpublishable: The Book Isn't Always Better, co-founder of the Square Peg Society, and current designer of a role playing game Bible study designed to help people deal with their issues before their issues deal with them. Driven by his passion to see others know Jesus on a deeper level, he combines unconventional thinking with creative applications to share his wisdom and insights. He lives in Colorado with his beautiful wife and two precious sons.
Continuing Session – The Art of Spiritual Warfare (with Charlie Wolcott)
The Body of Christ has been under attack whether we want to realize it or not. We can no longer just talk about the upcoming spiritual battles. We are in the midst of them. As Christians writers, we are in the unique position to either lead the defenses or sit back and do nothing. And too many of us do not even know what our equipment is let alone how to use it. In the Art of Spiritual Warfare, learn what is at stake, what our armor and equipment is, the tactics being used against us, tactics and tools we can use, and how to use our writing skills to train an army how to fight. This is Boot Camp!
Teens Write – Your Mission . . . (with Charlie Wolcott)
Greetings. Your mission, should you choose to accept it, is to take the strategies you already know and use them to train your readers how to engage in the spiritual battles we are currently facing. Gaming has already taught you these strategies. Let us show you what they are, how they show themselves in the spiritual arena, and how to use them in your writing. This message will self-destruct in….
Paid Critiques - Bible studies, action/adventure, speculative fiction, supernatural thriller, suspense, suspense and thriller
Editorial Needs - OtherSheep is a new magazine and book imprint from Written World Communications aimed at the Christian market. Taking John 10:16 as our basis (I have other sheep not of this sheep pen. I must bring them also. They too will listen to my voice, and there shall be one flock and one shepherd.), we speak to the "Other Sheep" – those Christians who maybe don't quite follow the beaten path, who live their faith in new and exciting ways.
We are looking for fiction, anecdotes, and articles that are edgy and exciting. Show us how you live your faith, give us a story with a Christian worldview that is completely unexpected. (Yes, this IS the publication for that Christian zombie story you have rattling around.) Make us laugh, make us think. We want you to challenge us with your work.