Faculty are available for free one-on-one 15-minute appointments! Be sure to complete and return your Appointment Request form that you will receive when you register as soon as the editorial needs are posted. But not to worry! As long as your form is received by April 15 appointments will be scheduled in the order that you registered. All appointment requests must be received by April 30.

For more information on editorial needs, be sure to check the The 2017 Christian Writer's Market Guide available at a discount from the Write His Answer Bookstore. To help you prepare for CCWC, I encourage you to also check out the other titles in our bookstore. There is no shipping charge for orders over $35, and all the books are discounted. Book sales help us meet conference expenses.
Agents
Be sure to check the editorial needs/interests charts.
Nonfiction Fiction Children/YA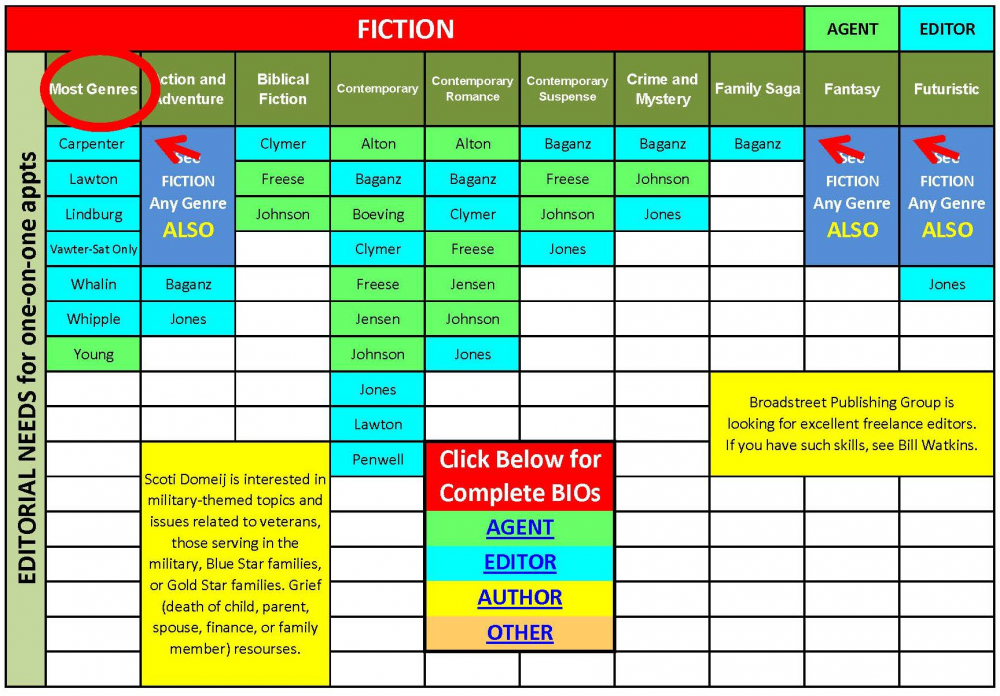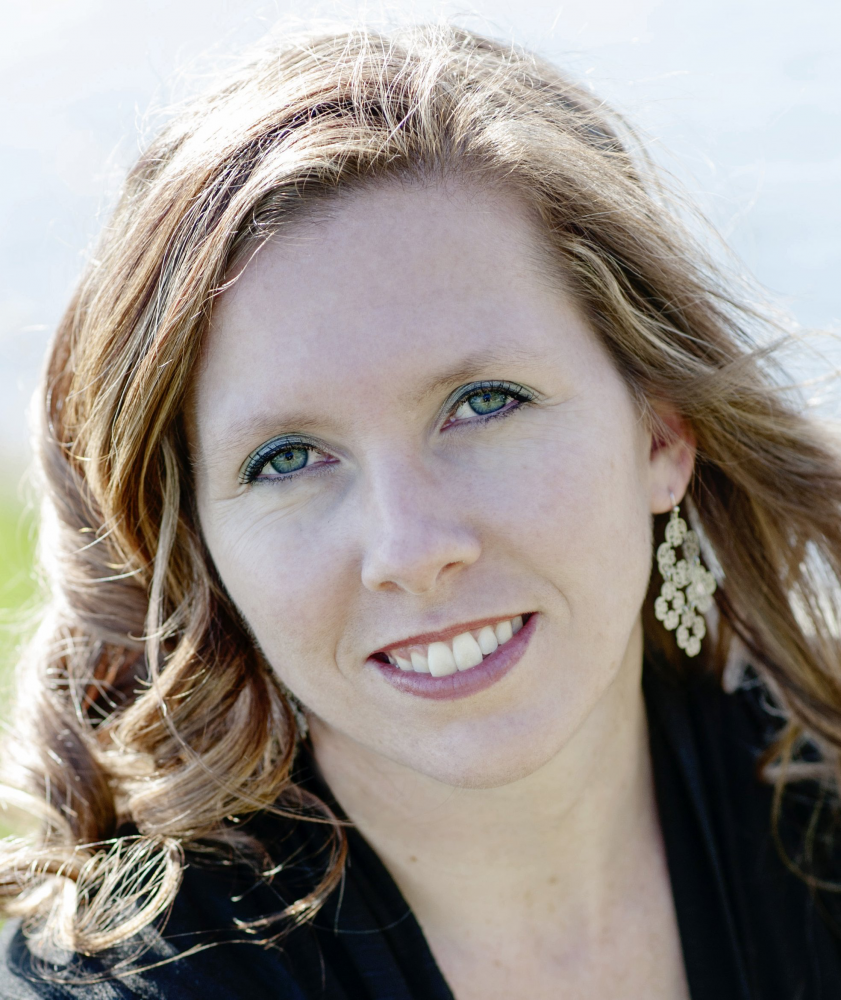 Stephanie Alton
BlogAbout Content Manager
Representing
The Blythe Daniel Agency

Stephanie directs the agency's blog network, BlogAbout, is a writing/blogging coach, and also a publicity book agent. She has engaged with publishers, authors, podcasters, ministries, and creative businesses to be able to offer compelling and trendy material to the hundreds of bloggers who she works with to review and give away new books, movies, and merchandise. Stephanie has a good eye for what is working in the blogging world and has been able to help aspiring writers shape their writing and blogs into what an agent is looking for. She is also good at connecting people with prime media outlets.
The agency is actively seeking bloggers to link up with our existing BlogAbout blog network to review new books, movies, and merchandise. BlogAbout has worked on campaigns for New York Times bestselling authors Ann Voskamp and Karen Ehman, FamilyLife Today, Simply Bliss clothing, and more.
Some of the agency's literary clients include DIY, food, and mom bloggers recognized in national outlets like the Today Show, Scary Mommy, Everyday Power blog, and others; marketplace leaders, including inspirational home and lifestyle books from authors with Dollar General, JP Morgan Chase, American Management Association, Houston Chronicle, Huffington Post, Focus on the Family, Proverbs 31 Ministries, North Point Community Church, Whatever Girls, and others.
Early Bird Workshop – Basic Blogging to Book Deal (Wednesday, E12)
We'll talk about the difference between having a free WordPress site and having your own domain, when and why you should have one or the other, what type of info to have on blog and why, frequency of posting, how to boost traffic to your blog, what's trending in blogs, and how these elements can be the stepping stones to working your way into a book deal. We will look at some examples of bloggers who have turned the foundation of their blog into a book deal and discuss if you really need a blog to get a book deal, what a successful blog looks like, who's scouting blogs, what can the publishing industry tell by looking at your blog, and the need for your blog to have credibility and a community.

Paid Critiques – Nonfiction and some fiction.

Agency is Acquiring – Nonfiction: Christian living, spiritual growth, memoir, current events, inspirational, business/leadership, marriage, parenting, political, social issues, women's issues, new voices (pastors, journalists, and other professionals), and some gift and cookbooks. Also looking at books for Millennials. Devotionals: Will look at uniquely themed and creative devotional concepts. Children's: Looking at picture book concepts that fit the Christian marketplace with faith content and also projects for the general market that don't have faith content but stress morals and values. Author needs to have a good-sized platform for these books. Fiction: We will review adult trade fiction: romance, contemporary women, western, and historical.
In general, authors need to have a platform that spans significant blog readership, online (guest blogging and media experience) and social media presence, active speaking schedule, and networking with other authors.
Come prepared to talk about what you are saying in your book that no one else is saying. You need to have a distinguishable book hook that is unique and stands out from other books. I need to see how you have developed your concept in a way that makes me say, "I haven't thought about that before" or "I haven't heard anyone say it like that."
Not Acquiring – We are not acquiring poetry, Bible studies, or short stories. We are reviewing a limited number of devotionals.
---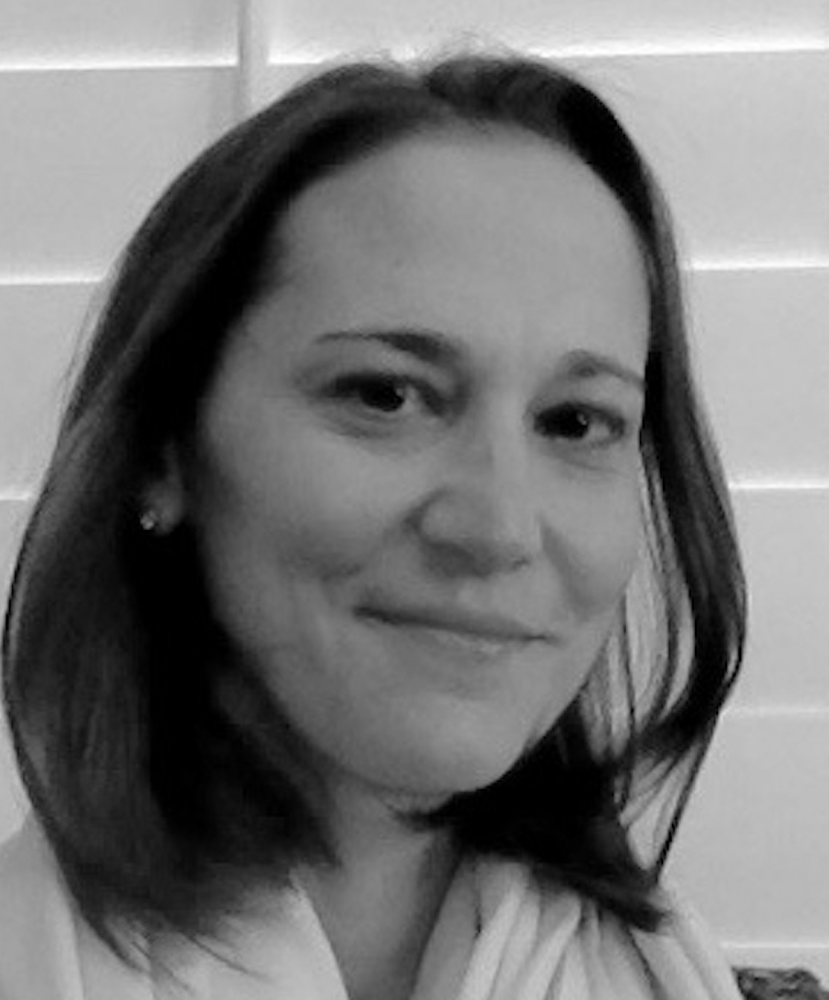 Keely Boeving
Associate Agent
WordServe Literary

Keely is an Associate Agent with WordServe Literary. A graduate of the Denver Publishing Institute, she began her career in New York working in the editorial departments of Bloomsbury and then Oxford University Press, where she acquired books for the trade history list. She moved back to Denver in 2014 and began her own freelance editorial company before joining WordServe the following year. She enjoys skiing, cycling, cooking, and spending time with her husband and their puppy, Rufus.

Paid Critiques – Literary fiction, Christian living, memoir, narrative nonfiction, women's topics.

Interested in Representing – Well-researched nonfiction books in the areas of Christian living, spiritual transformation, devotion and worship, and women's topics including motherhood, relationships and marriage, work-life balance, and calling. Other nonfiction from chart: Academic, Bible studies, biographies, culture & contemporary issues, health, and prayer. She is open to fiction if it is well written and has a strong voice (contemporary, historical, literary noted on chart). Memoirs that connect with the reader to meet a felt need.
---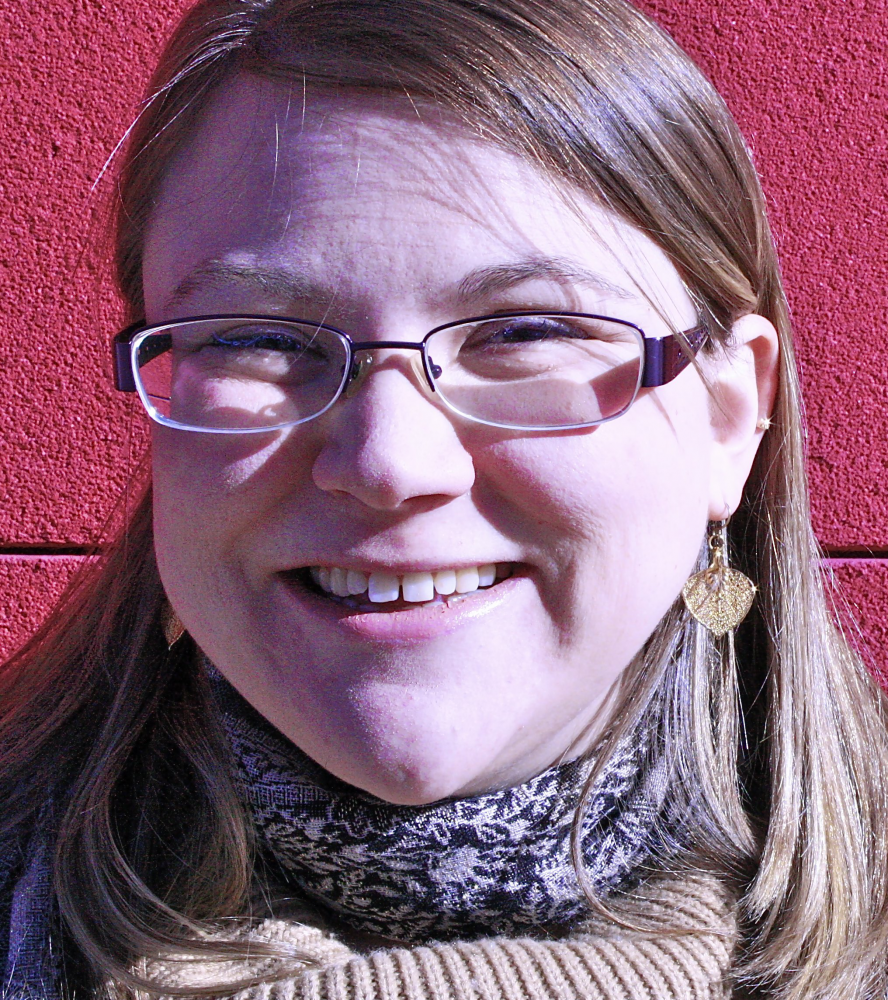 Sarah Joy Freese
Literary Agent
WordServe Literary

Sarah loves reading through queries, working with her authors on various proposals, and attending writing conferences to meet new excellent writers. She especially enjoys working with authors to make their manuscripts even stronger. Sarah received her bachelor's degree in English and communications from Cornerstone University in Grand Rapids, Michigan. She also has an MA (emphasis in creative writing) and an MLIS degree from the University of Wisconsin-Milwaukee. Sarah is married and is enjoying life with her husband, sons, and two birds, Brewster and Beamer. When she is not working, Sarah enjoys crocheting, watching NCIS and Grey's Anatomy, and playing Euchre.
Paid Critiques – Any.

Genres Interested in Representing – Especially interested in:
* Contemporary romance
* Historical romance
* Historical
* Contemporary women's fiction
* Suspense
* Memoir
* Narrative nonfiction
* Marriage/family/parenting from bloggers with a large platform
Others listed on the chart – Nonfiction: Bible studies, biographies, Christian living, Christian ministry & leadership, devotionals, evangelism, gift books, health, inspirational, personal experience, and women's interests. Fiction: Biblical fiction, contemporary sustense, legal and political thrillers, romance, romantic suspense, southern, suspense and thriller, thriller and mystery, women's fiction.
---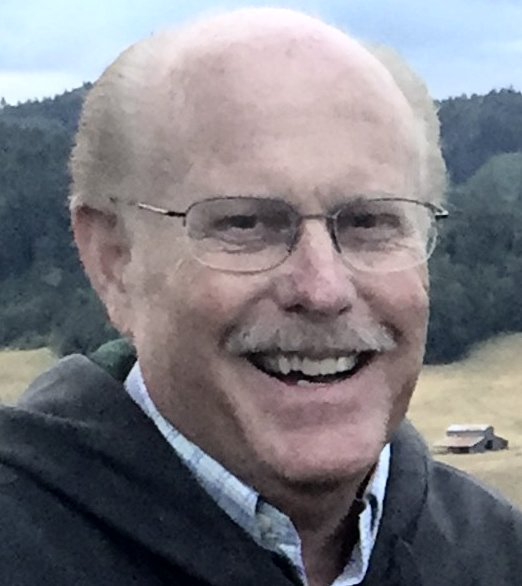 Bill Jensen
Agent
William K. Jensen Literary Agency

Bill has worked in book publishing for over 40 years. He has discovered, launched, and championed the publishing careers of numerous best selling authors. He has worked in all genres of book publishing, including Bibles, Christian living, devotionals, exposés, fiction, children's books, gift books, biographies, collections, cookbooks, revisions, etc. He has an established reputation of identifying emerging trends. Bill's ability to recognize target markets, develop messages for a mass audience, and bring creativity to the entire publishing process has made him a trusted collaborator with authors.

It may be that Bill's gift for creativity is his greatest asset to an author and their book project. His ideas for books have been published by authors such as Dr. James Dobson, Kay Arthur, D. James Kennedy, Mark Hitchcock, Jeff Kinley, Allison Pittman, Christa Parrish, Emilie Barnes, Debby Boone, Lisa Samson, Sandra Kuck, Thomas Kinkade, Heather Kopp, Michelle McKinney Hammond, Nancy Stafford, and others.

In writing his personal mission statement Bill affirmed, "To serve the Church of Jesus Christ through Christian book publishing, to the glory of God." It is his desire to work with authors in the same way he always has, with the goal of building up the Church through Christian literature. According to Bill, "It's not about the amount of books sold, but the number of individuals touched. It's about the people who desire a fresh revelation of the grace of God, a more effective prayer life, a better marriage, family life, peace of mind, greater understanding, inspirational storytelling—who, in their need, search out a book. Ultimately, it's about serving God and serving those He loves." Soli Deo Gloria.

Workshop – What's a Platform, and Why Do I Need One? (Thursday – 1F)
Discover what it takes to get noticed by a publisher and why a platform is imperative. You may be surprised at the importance of editorial content verses the marketability of the author and book. Today a well written book is proving not to be enough. This workshop will equip you with the ideas you need to build a platform that will get the attention of publishers. This class is primarily for nonfiction writers.

Workshop – The Role of Agents in Publishing (Friday, 3E)
Bill has reviewed thousands of book proposals and has participated in publishing committees for 25 years. In the incredibly competitive world of book publishing, it takes a great agent who knows how to present book proposals, negotiate contracts, and understands the complex and changing world of publishing. This workshop will explain the role of agents as the go-between for authors and publishers.

Paid Critiques – Most types of Christian books (see below).

Interested in Representing – Most types of Christian books, including but not limited to: fiction, Christian living, devotional, marriage, family life, apologetics, biography, children's, gift books, cookbooks, prophecy, humor, health, inspirational, political, social issues, women's issues, and men's issues.
---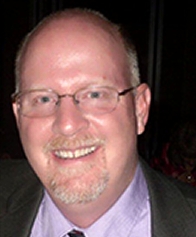 Greg Johnson
President
WordServe Literary
Author

Greg founded WordServe Literary Group in 2003. After more than a decade in serving authors, the agency has represented more than 700 books in every fiction category and nonfiction genre. They specialize in serving authors of faith in all of their creative endeavors, as well as select titles and genres in the General Market.

Along with a high level of service, in 2014 the agency was involved in the launch of FaithHappenings.com to help boost author platforms, create awareness of their books, and assist those who are speakers and bloggers expand their reach. FaithHappennings.com has active websites in 454 different areas throughout the U.S., and serves as a "Kingdom Christian Craigslist/CitySearch/Google" for more than 31,000 cities and towns.

Greg is happily married with 6 kids and 7 grandchildren, so far. He says, "Every day I am grateful for my marriage, my great crew of kids, stepkids, their mates, and 7 grandkids. I love my job as a literary agent with WordServe Literary and I get to live in the Rockies… What else does a man need to make him smile?"
Paid Critiques – Nonfiction: Biographies, memoir.

Interested in Representing – Nonfiction: History, military, biography, health, self-help, memoir, family, current affairs, money, popular culture, psychology, women's issues, and other various topics including from chart apologetics, Bible studies, Christian living, Christian ministry & leadership culture & contemporary issues, devotionals, gift books, inspirational, marriage, prayer, spiritual growth, spiritual warfare. Acceptable word counts: 40,000 to 100,000 words depending on topic.
Fiction: Women's, historical, suspense/thriller, legal, literary, mainstream, supernatural, romance. (And from chart: Biblical fiction, contemporary, contemporary romance, contemporary suspense, crime and mystery, historical, literary, romantic suspense, southern, thriller & mystery.) NO fantasy or sci-fi. Acceptable word counts: 60,000 to 120,000.
We will NOT consider: Gift books, poetry, short stories, screenplays, graphic novels, children's picture books, science fiction or fantasy for any age.
For more information click here.
---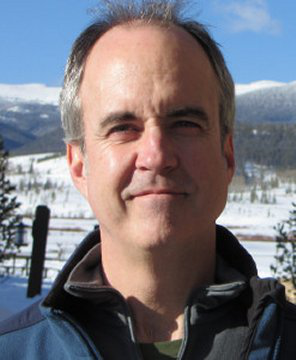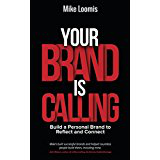 Mike Loomis
Author, Book Developer
Editor, Ghostwriter
Literary Agent
www.MikeLoomis.CO

Mike is a Brand Manager and Marketing Creative who helps people develop, write, and launch their dream books. Since starting and selling two businesses, he's a strategic partner to best-selling authors, non-profits, publishers as well as startups, and aspiring messengers. He and his wife live in the mountains of Colorado with their pet moose.

Continuing Session – Develop & Market Your Nonfiction Book
Don't just write! The time to plan marketing is before you write. And your writing should be both inspired and intentional. In this continuing session, Mike will explore a market-driven approach to creating a nonfiction book, from premise to press-release. Topics include:

1. Outlining, Writing, Editing, and Testing. Begin with the end in mind, and be flexible about how the journey unfolds! Mike will discuss the process, how a book proposal can elevate your writing, and what he's learned about developing a book from his work with publishers and bestselling authors.

2. Platform, PR, and Media Placement. Mike has helped bestselling, and new, nonfiction authors receive local and national media attention.

3: How to Create and Execute a Book Marketing Plan. Publishing is a business. Your book is a product. From pre-writing to launch week, marketing considerations can help you craft a better nonfiction book. Mike will discuss real-world examples from his clients, including email, social media, and "Launch Teams."

Paid Critiques – Nonfiction.

Interested in Representing - Nonfiction only, please. Christian living/spiritual growth and faith perspectives on business/success.
---
Karen E. Neumair
Senior Literary Agent
Credo Communications LLC

Karen is a Senior Literary Agent with Credo Communications, where she assists authors with their book proposals and connects them with potential publishers. For the past eight years, she has worked alongside nonfiction authors who write about Christian living and spiritual growth, as well as topics geared toward women.

The most exciting moment for Karen is holding an author's book in her hands for the very first time; it never gets old. Even though she spends her work-week poring over book proposals and manuscripts, Karen's idea of a refreshing time alone is to grab a good book and read it fireside at her local library.

Originally from the Chicago area, Karen now lives in Grand Rapids, Michigan, with her husband and their three daughters.

Workshop – Proposals Publishers Love (Thursday, 1E)
Discover key components to putting together the perfect presentation for your project and get a sneak peek at proposals that sell.

Paid Critiques – Nonfiction. (See below.)

Interested in Representing – Nonfiction only, please. Christian living, Christian ministry/leadership, contemporary issues, evangelism, family/parenting, inspirational, marriage, prayer, spiritual growth, women's interests.
---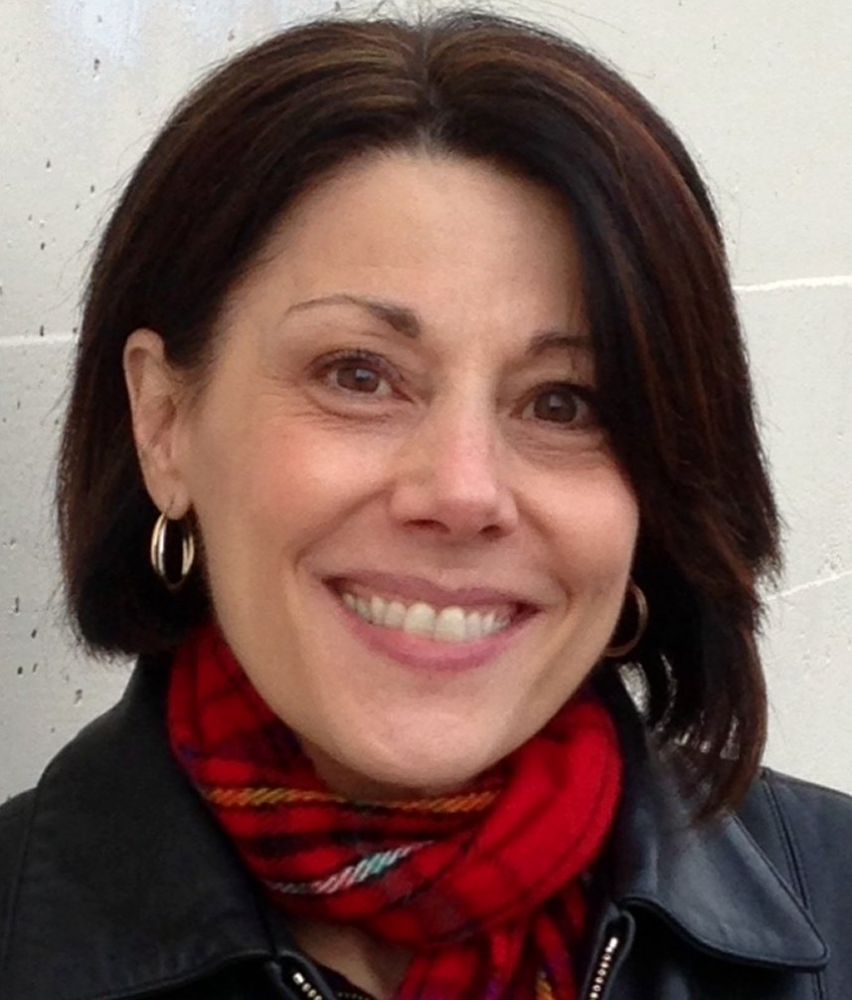 Ruth Samsel
Agent
William K. Jensen Literary Agency

Ruth has a rich and varied work history spanning over 25 years in Christian retail and publishing. As a young child you could find Ruth in her father's Christian bookstore stocking shelves, pricing merchandise, and bagging customer's purchases. Later she would go on to manage this same store which was recognized as one of the finest and most beautiful in the Christian Book Association. It was during these formative years that Ruth fell in love with books and saw the impact they had in the lives of her customers.

In 1990, Ruth joined Carpentree Framed Art as their National Sales Manager and member of their product development team. During her four years there she expanded and managed Carpentree's sales force, supervised and managed four permanent showrooms, and developed strategic sales and marketing programs for Christian retail stores as well as major accounts such as Christian Book Distributors, Family Book Stores, Lifeway, and Mardell's.

In 1994, Harvest House Publishers hired Ruth to help start and direct their new gift book division. She conceived, created and managed the editorial process of over a 100 bestselling books and products. As the National Sales Manager for Harvest House Gifts, Ruth opened and managed 10 showrooms throughout the United States with over 120 sales people. In just 5 short years, Harvest House Gift Books was generating over 13 million dollars in annual sales.

In 2000, Ruth was hired by Multnomah Publishers as Executive Director of their newly created division, Blue Cottage Gifts, where she created new book and gift products and ensured brand excellence. After her time at Multnomah she went on to consult with Christian publishers, gift companies, and retailers.

Ruth is an exercise enthusiast, a professional designer who delights in helping friends create a lovely home, and she loves antiquing and repurposing items to redeem their beauty.

Workshop – The Right Publishing Path for You? (Friday, 4E)
Self-publishing and traditional publishing paths will be examined in order to help attendees understand the essentials of the publishing process so they can choose which option to pursue.

Workshop – So . . . Do You Really Need an Agent? (Saturday, 5E)
The role and responsibilities of an agent will be examined to help attendees understand if what they are selling actually requires one, and then Ruth will offer suggestions on how to find the right one.

Paid Critiques – Nonfiction: Lifestyle, memoir, women's issues.

Interested in Representing – Nonfiction: Gift books, health, inspirational, memoir, women's interests.
---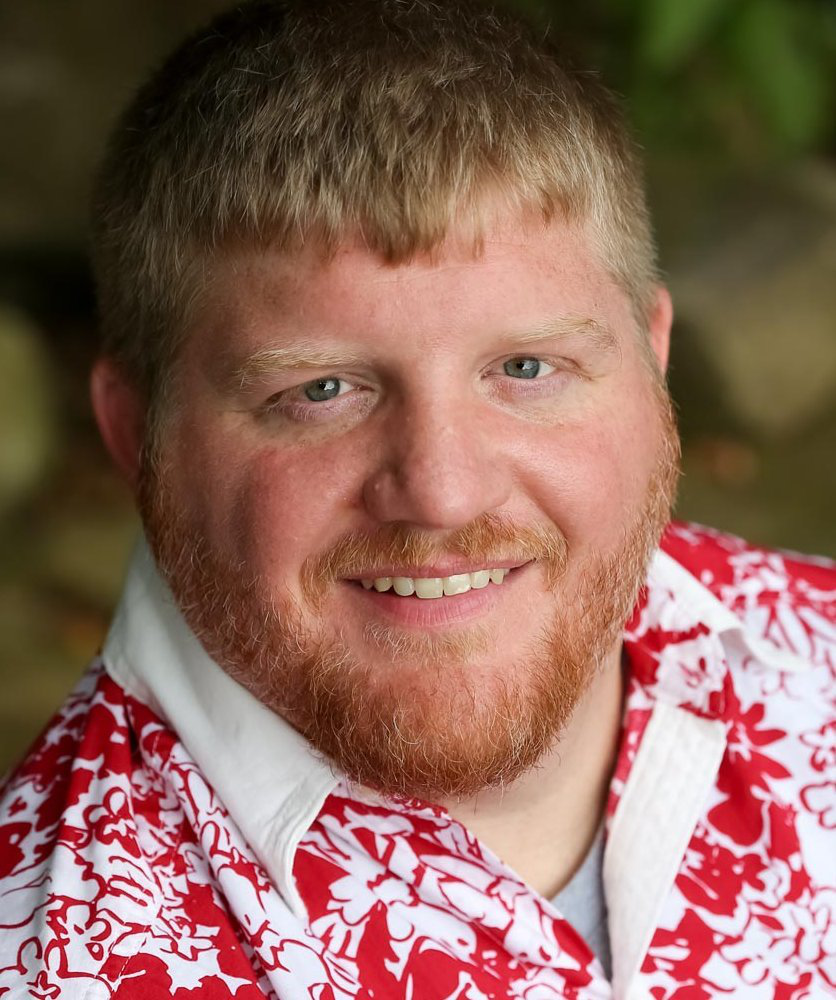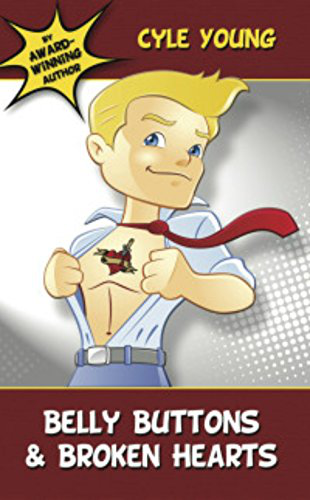 Cyle Young
Agent, Hartline Literary
Author
www.cyleyoung.com

Cyle is a multiple-genre award-winning author of over 10 books. Winner of over 16 writing awards, he considers himself a "binge writer" and routinely scribes 30,000 words in a weekend. His book Belly Buttons and Broken Hearts released with Lighthouse Publishing of the Carolinas in 2013.

At any given moment Cyle will be bouncing between multiple manuscripts allowing his ADD riddled mind "room to breathe." He finds great joy in writing and loves to bounce between crafting epic high fantasy tales, helpful nonfiction parenting books, and getting lost in the melodic rhythm of children's poetry.

Growing up a child of the 80s, video games like Zelda, Wizards and Warriors, and Heroes of Might and Magic helped steer Cyle to a love for all things fantasy related. It didn't hurt that he often had the animated version of The Hobbit and The Princess Bride on repeat. Yes, those were VHS movies.

As a former National Champion football player at the University of Michigan, Cyle takes pride that he won his first writing award for his princess picture book, Princess Penelope. He graduated from Michigan and married his sweetheart, Patty. They have three wonderful children on earth, and two in heaven. Cyle received two Master's degrees from Liberty Seminary.

Cyle serves as managing editor of www.almostanauthor.com, a website devoted to helping aspiring writers become published authors.

He is editor of First Steps: Student Version. This 100,000+ selling independent discipleship curriculum is used internationally to disciple adults and students over the course of twelve weeks. Cyle also is a co-writer of All Out Sports devotionals and curriculums, used annually by over 10,000+ students and parents.

When not writing or playing with his kids, Cyle spends his time avoiding snakes, hiding from aliens, and doing his best to never again pass gas on a horse.

Early Bird Workshop – The "Polish" Draft – Sell Your Book Before You Submit (Wednesday, E6)
Become a writer that wows a prospective agent or editor by enhancing your manuscript and proposal submissions with targeted editing geared to make your submission shine above the competition. Learn how to perform a proper "look" test, make sure you always kill the "as" monsters, "beat" up your dialogue, pull "weeds," and much more!

Early Bird Workshop – Shouting in a Windstorm (Wednesday, E13)
Understand why only 12%-16% of your friends or followers see your Facebook or Twitter posts, and learn how to improve the chances they will be seen. Discover the secrets of Edgerank, Facebook's ever-changing formula, and learn how you can maximize your social presence. Learn the secrets to post frequency and utilize a top social marketing philosophy to create ancillary accounts and pages to drive traffic, increase your followers and likes, and grow your platform.

Workshop – Start a Group Blog (Friday, 3F)
Tired of plugging away at the keyboard, only to find out your blog post was read by a handful of people? Want to create a larger platform through the power of a win-win strategy? Start a group blog. Learn how to harness the power of community while working together with 5-40 other authors to create a shared platform. Discover how to recruit authors, create a website, market through social media, and drive traffic to your own personal website.

Paid Critiques – All except memoir.

Interested in Representing – Nonfiction: Most genres. Fiction: Any genre. Most: Children, romance, and YA. Least: Memoir.
I represent books in both the Christian and General markets. Trends I'm Looking for: HAPA, Own Voices, Non-Caucasian Characters, Christian nonfiction, African American, Non-European Settings or Societies (Sci-Fi/Fantasy), Non-male protagonist (Sci-fi/Fantasy)
Click here for a 3 page list of specifics!
Other Professionals
Be sure to check the Areas of Expertise charts.
Nonfiction Fiction Children/YA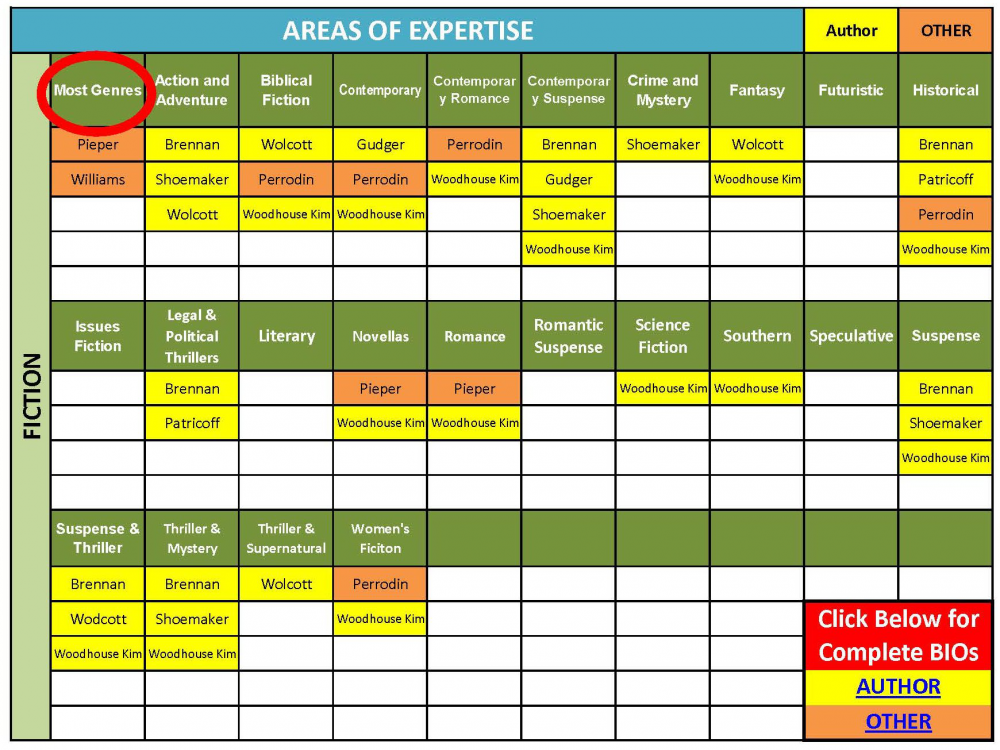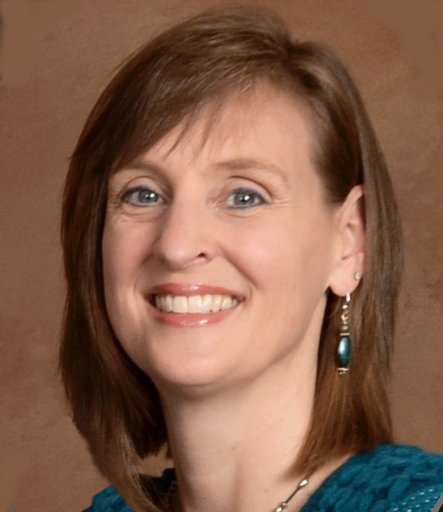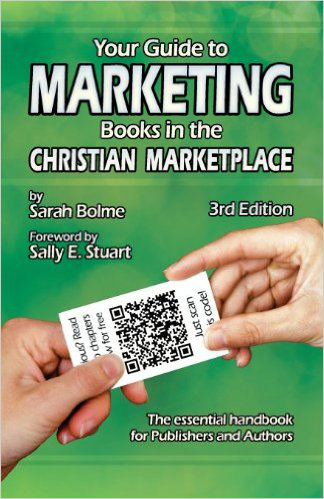 Sarah Bolme
Director, Christian Small Publishers Association (CSPA)
www.christianpublishers.net
Owner, Crest Publications
Author

Sarah is the Director of Christian Small Publishers Association (CSPA), the owner of Crest Publications, and the author of 7 books including the award-winning Your Guide to Marketing Books in the Christian Marketplace, and numerous articles. A clinical social worker by education and experience, Sarah stumbled into the world of publishing after her two self-help books were published by a small publisher. Sarah and her husband, a fiction author, then collaborated on a set of board books for infants and toddlers after the birth of their children. After much thought and research, they decided to publish the project themselves. This decision led to the creation of Crest Publications and Sarah's journey into publishing and marketing books. Visit her blog – http://marketingchristianbooks.wordpress.com.

Continuing Session – You Can Indie Publish & Market Your Book
Gain the knowledge and tools you need to publish and market your own book affordably. Topics will include: Three Things to Do Before You Publish Your Book, Preparing Your Manuscript for Publishing, DIY: Publishing Your Book, Obtaining Book Reviews for Your Book, and Marketing Your Book: The Essential Ingredient.
---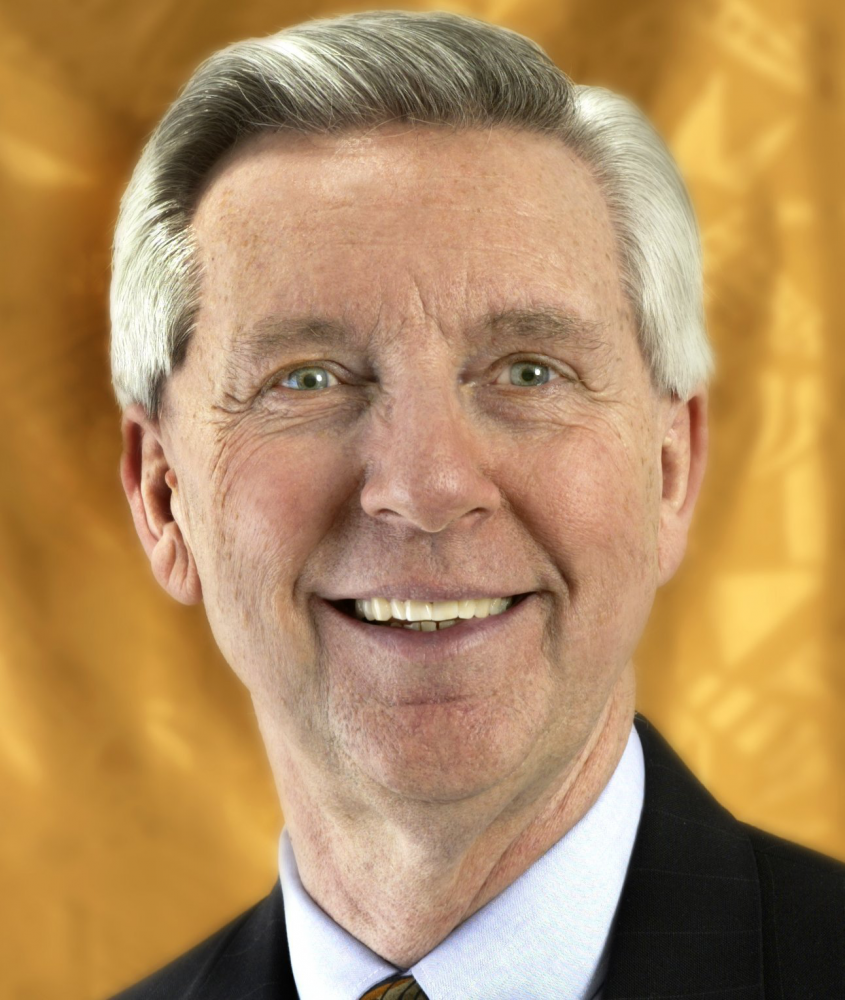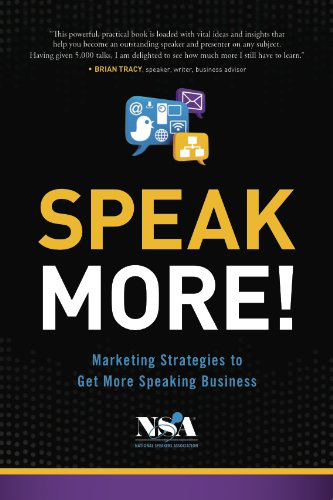 Dick Bruso
International Speaker, Author
Branding/Marketking Expert
Founder, Heard Above the Noise®

An international speaker, author and founder of Heard Above The Noise®, Dick Bruso is a highly regarded branding and marketing expert. He teaches his audiences and clients how to develop and expand their brands to powerfully penetrate the marketplace.

His clients include best-selling authors, in-demand speakers and successful entrepreneurs, as well as business and ministry leaders. He authored the book, Bible Promises: Help and Hope for Your Finances, and is a contributing author, on the topic of branding, to the popular books, Paid To Speak and Speak More!

Dick enjoys photography, writing lyrics, and living in Colorado. Most of all, he likes spending time with his wife, Joann, his four daughters and son-in-laws, nine grandchildren, and two little rascally dogs named Spanky and Darla.

Workshop - Create a Best-Seller Brand (Thursday, 2F)
Develop a unique brand that will powerfully capture the marketplace by applying the "umbrella branding" approach to every aspect of your writing career.

Workshop – Fast-Track Your Speaking Outreach (Friday, 3G)
Accelerate your writing career by tapping into the ideal speaking organizations, resources, and tools. Come learn the inside secrets every Christian writer needs to know about the world of public speaking.

Services Provided – For over two decades, Dick has worked one-on-one with hundreds of authors and professional speakers, as well as ministry and business leaders, in the creation and expansion of powerful and profitable brands.
---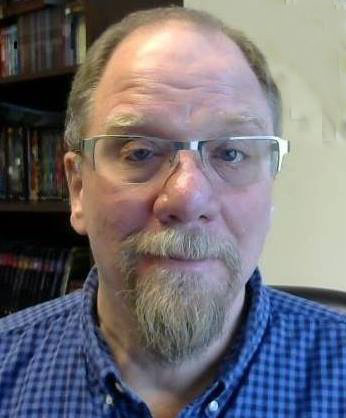 Craig Bubeck
Professional Editor & Writer

Craig is a professional editor and writer who has served for 20 years in the CBA retail industry as publishing director and in senior-level acquisitions editorial with publishers such as Wesleyan Publishing House, David C. Cook, Victor Books, and Scripture Press. In the span of his career he was directly responsible for the successful publication of more than 200 retail books, more than a dozen curriculum lines, and the authoring or ghostwriting of several books and articles. Simultaneously with his publishing career, for 25 years Craig has taught college English writing, rhetoric, and literature at colleges and universities wherever he has lived.

Clinic – Nonfiction Book (by application)
In this hands-on clinic, you will learn the essentials of a well-structured book built upon the foundation of a solid concept. The focus will be upon topically structured book, not narrative memoirs. (Writers wanting to transform their personal narratives into a topical form are welcome and could find this clinic useful.) You will also work on your book's concept/focus, table of contents, and opening chapter to help ensure that your book can reach its intended audience with the message you wish to present.
---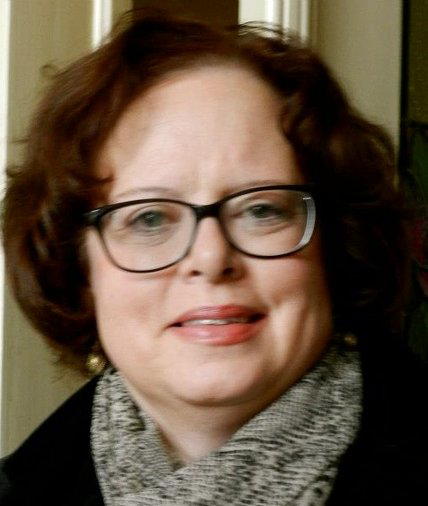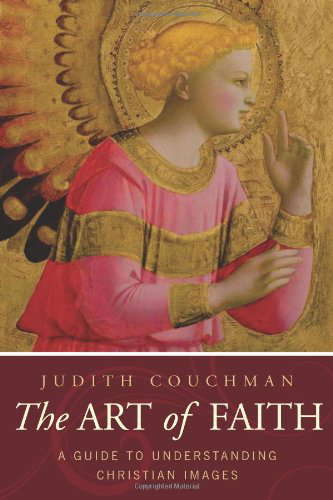 Judith Couchman
Author, Speaker, Writing Coach
http://www.judithcouchman.com

Judy has published 44 books, compilations, Bible studies, and contributions to Bible projects. Her brand focuses on "Living with Purpose and Passion," promoting finding your purpose, spiritual transformation, and making a difference in the world.

For 20 years she has worked as a full-time freelance writer, speaker, and writing coach. During this time she created the Write the Vision retreats, intensive weekend gatherings for female writers, and the Designing a Woman's Life seminar, a workshop helping women find their purpose and passion in life. She's also spoken to professional and women's groups around the country, and has served as a magazine teacher and consultant to nonprofit organizations overseas. In recent years she's spoken to groups in Belgium, Bulgaria, Germany, Lithuania, Romania, and Switzerland.

Before working as an author, Judy founded and served as editor-in-chief of Clarity, a national magazine for women. She's held jobs as an editor, journalism teacher, communications director, and public relations practitioner. She's also received national awards for her work in each of these positions and for her books. She holds a BS in education (English and journalism), an MA in journalism, and an MA in art history. She lives in Colorado.

Early Bird Workshop – Step It Up! (Wednesday, E5)
Move your writing from good to great, from satisfactory to stirring. Grab and keep your readers' attention—and bring them back for more. Transform your writing from basic to beautiful with these easily attainable steps.

Continuing Session – The Courage to Write
Do you want to write but need the courage to start? In these sessions, you'll build a solid foundation for your writing ministry. We'll focus on Identify Your Purpose, Face Your Fears, Claim Your Writing Identity, Develop Your Plan, and Understand Your Responsibilities. Learn from an author who felt just as scared as you when she started. Now she's traditionally published 44 works. So can you!

Paid Critiques – Anything nonfiction.
---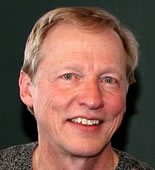 Roy Hanschke
Radio Personality, Speaker, Trainer/Coach
KPOF morning show - broadcasting from conference Thursday and Friday am
www.ChristianSpeakerCoach.com

Roy is a seasoned Christian radio personality, speaker, and trainer/coach who has trained and coached beginning and seasoned speakers for over 17 years. He has spoken to churches, civic groups, state and national conferences, professional groups, and serves on CCWC's faculty every year. Roy is also a 20-year (plus) veteran in Christian radio in Denver, Colorado. His morning show is heard at 910AM and worldwide on streaming audio at www.AM91.org. Roy has written how-to articles for a variety of magazines. His style of teaching is simple, practical, and effective.

Speakers' Clinic – by application
Every writer needs to be a speaker, too. If you've been avoiding the challenge to begin the speaking part of your ministry or need to improve what you're already doing, this is the clinic for you. Roy will help you 1) discover your ministry focus and how to talk about it (power statements), 2) organize one of your talks to maximize time and effectiveness (message development), 3) present your talk with power and pizzazz (voice personality), and 4) market your message through radio (media mania). You'll have an opportunity to test what you learn and receive helpful evaluation from Roy and your peers.

ChristianSpeakerCoach.com – Let Roy help you develop
~ a more engaging speaking voice
~ dynamic presentational skills
~ ideas for a message
~ greater understanding of your message
~ the plan and outline of your message
~ your speaking ministry focus
~ a marketing plan for your message using radio and TV
---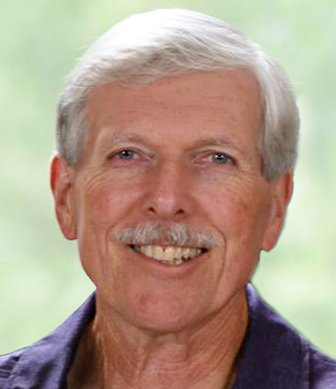 Larry Lawton
Director of Finance,
Warehousing & Fulfillment
Cladach Publishing

Larry is director of finance, warehousing, and fulfillment. A corporate accountant by profession (in the lumber, natural foods, newspaper, and printing industries), he played college basketball (BA in Business), directed a church choir, and continues to play basketball and sing. He enjoys model railroading, hiking, and Colorado big-game hunting. He has won four gold medals in state-level Senior Games basketball tournaments.

Workshop – I.R.S. Don't Fear Them (Saturday, 5G)
A fun how-to workshop to develop your independent record-keeping systems. For writers, self-publishers, and small presses. What you need to know about accounting and taxes.
---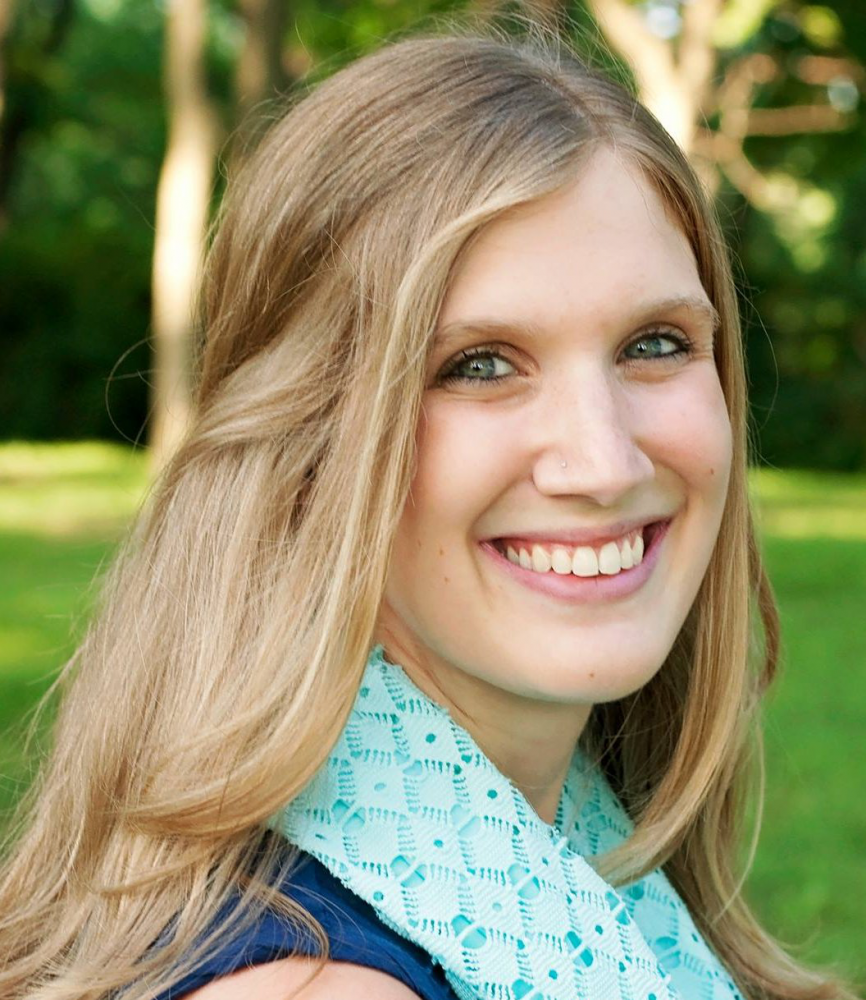 Eryn Lynum
Author, Marketing Specialist
www.erynlynum.com
www.breadboxcreative.com

Eryn is both an author and a small business owner. She and her husband own Breadbox Creative, a web design and online marketing company. Eryn's passion is to combine these areas of her life and work with authors to help them market the message that God has laid on their hearts. Her aim is to remove the headache, confusion, and frustration of marketing, and turn it into a fun, rewarding, and impactful part of your writing journey.

Eryn lives right here in Colorado, just down the "hill", with her husband and three adventurous boys. When she's not hiding away in a coffee shop finishing her book, 936 Pennies (Bethany House Publishers, 2018), she is out hiking, running, photographing, and exploring the mountains with her family.

Continuing Session – Market Your Message without Selling Your Soul
Come armed with a notebook and pencils, and ready for some group participation (with prizes…of course). We will be walking through how to create a healthy, growing platform and marketing plan by covering topics such as:
Creating Your Online Résumé – How to Create a Professional Writer's Webpage
How to Market Your Work Without Selling Your Soul – Marketing with a Biblical Perspective
Create and Master Your Author Facebook Page
From Blog to Book Deal – Falling in Love with Blogging
Remembering the "Why" of Your Writing – Don't Become Lost in the Marketing!)
Paid Critiques – Website, blog, social media. Email haleybarb @yahoo.com with "CCWC Paid Critique with Eryn Lynum" in subject line. In the body of your email provide hte URL(s) of your social media platforms.
---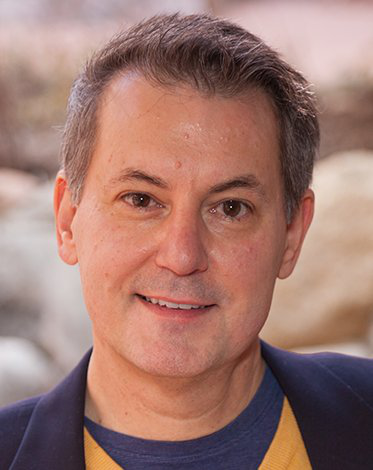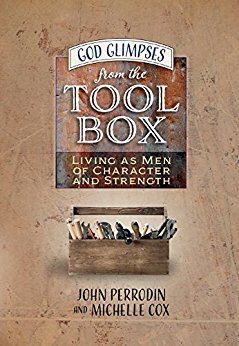 John Perrodin
Author, Speaker, Journalist
Writing Mentor, Attorney

John is a former Senior Editor/Mentor/Speaker at the Jerry B. Jenkins' Christian Writers Guild and a former contract Manager at Alive Communications. He co-authored The Renegade Spirit Trilogy with Jerry B. Jenkins. It took John and his-co-author, Michelle Cox, more than a decade to land his most recent contract for the two-book devotional set, God Glimpses from the Jewelry Box and God Glimpses from the Tool Box. An attorney, speaker, writing mentor, and journalist, he also wrote 3-Minute Devotions for Grads and contributed to various other book projects and devotional volumes, including The Spirit Calling. John is an RN Patient Representative for Centura Health Services and lives with his family in Colorado.

Keynote – God, Grant Me Patience (Friday am)
What does it means to have perseverance as an author? Psalm 27:14 is the key verse that will be explored as we consider what it means to wait on the Lord's will—and timing. John will help you explore whether or not God is giving you a glimpse through a door—or if you're merely trying to force it open. How can you know God has called you to write?

Workshop – The Healthy Writer (Friday, 3A)
A registered nurse and author, John will share tips about how we can stay in shape physically for the rigorous work of being an author. Setting up an ergonomic workstation, stretching, maintaining a healthy weight, walking in the sunlight, staying properly hydrated, and bathing your work in prayer are all topics covered in this practical session for those who care about their health.

Workshop – The Elusive Contract (Saturday,6E)
John, who served as the Contract Manager for Alive Communications for three years, will give a hands-on tour of the standard book publishing contract. He'll include what to look for and look out for, leaving plenty of time for questions. He'll also show you why saying "no" to a contract may sometimes be the best thing for your career.
---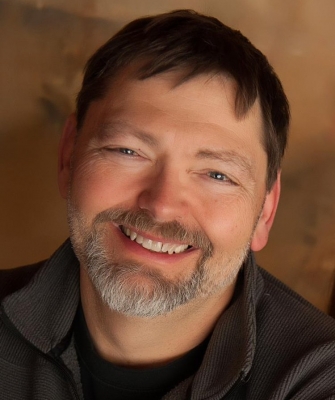 Jim Peterson
Historian
Jim has been researching the details of history for years.

Clinic – Dissect the Best-selling Novel to Write a Best-selling Novel with Tracie Peterson (by application)
Have you ever wondered what makes a novel a best-seller? Or maybe you've wondered what it was about one book that really drew you in, while another failed to get you to turn past the first chapter? This is a new style of workshop for the writer who is looking to figure out the ropes regarding writing quality fiction. Designed especially for the new writer who wants to learn the ropes and find their voice or the stablished writer who just wants a new approach to their own writing. Each student will be required to read a best-selling novel assigned by the teachers prior to the conference. They will receive instructions on dissecting prior to the conference and then need to be ready to discuss at the conference.
---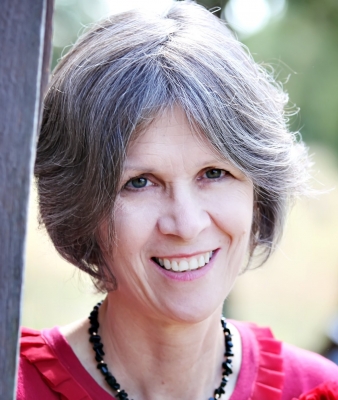 Marti Pieper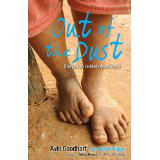 Author, Collaborative Writer, Editor, Speaker
Newsletter Editor, CAN (Christian Authors Network)
www.martipieper.com
Captain, Appointment Desk

Marti's passion to read, write, and pray makes her life an adventure. In 2005, her involvement in a prayer project led her to assist Brent and Deanna Higgins as they told their son's compelling story. The resulting memoir, I Would Die for You: One Student's Story of Passion, Service, and Faith (Revell) became a young adult best-seller now considered a missions classic.

Today, Marti continues to use her gifts as author, collaborative writer, editor, and conference speaker. Out of the Dust: Story of an Unlikely Missionary, the most recent of her eight nonfiction books, received AWSA's Golden Scroll Nonfiction Merit Award. She is wife to worship pastor Tom and mom to five young adults.

Early Bird Workshop – Master the Memoir (Wednesday, E4)
Do you have a life story the world needs to hear? Do you want to leave a legacy in print for family, friends, and beyond? In this workshop, Marti discusses the do's and don'ts of this popular genre, including the importance of a narrative thread, how thinking small makes a big difference, and the mystery of marketability.

Paid Critiques – Profiles and teaching articles; personal experience stories and articles; devotionals; nonfiction book proposals; nonfiction books; gift books; women's issues, devotionals, memoir, inspiration; short fiction and nonfiction; biography; and novels for YA, tweens, and teens.
---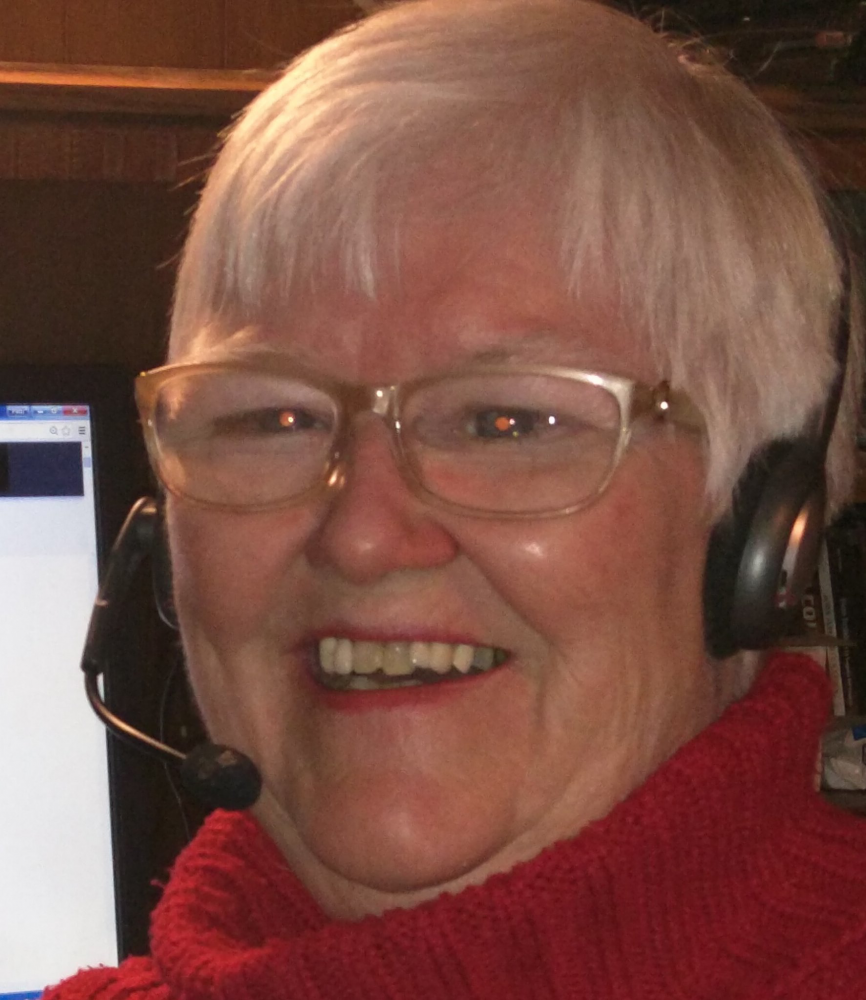 Patti Shene
Step Into the Light
Blog Talk Radio
www.pattishene.com

Patti has held membership in Toastmasters International for the past 10 years. She has been broadcasting an hour-long interview style weekly Blog Talk Radio show for the past several months. Patti is published in local newspaper and magazine publications as well as two nonfiction anthologies. She has past experience as an acquisitions editor for a small publishing company. Patti enjoys encouraging and promoting other writers on her two blogs at her website, www.pattishene.com and on her Blog Talk Radio show, Step Into the Light.

Workshop – Magnify Your Message (Thursday – 1G)
How would you like to be a guest on Internet Radio? It's a fun and effective way to connect with and convey your message to your audience. Learn how to be an engaging interviewee and how to set up your own Blog Talk Radio show.

Paid Critiques – Women's fiction, historical fiction, suspense / thriller. Articles and personal experience stories.

Needs – Patti is looking for Blog Talk Radio guests who will share their journey through the shadows of life's darker moments to the light of hope, healing, perseverance, faith, and love. Hardships faced can include (but not limited to) such issues as abortion, addiction, debt, depression, divorce, guilt, heartbreak, loss of loved one, rejection. Are you a published or pre-published writer? Do you work with a ministry? Do you spread God's message of love, grace, and redemption through some other means? Patti is interested in talking to you!
---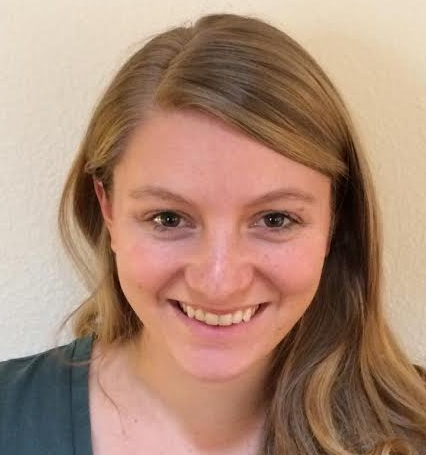 Meredith Sloan Hinds
Freelance Editor

Meredith learned the importance of good writing and good editing by watching John at work. She reads both fiction and nonfiction voraciously. As a freelance editor, Meredith strives to help authors write books with structure, unity, and clear voice.

Workshop – Narrative and Nonfiction: Why the Two Go Together with her father, John Sloan (Thursday, 2D)
From story to structure, from point of view to scene, from voice to style, it may sound like writing fiction, but it's the world of narrative nonfiction.

Workshop – Reading, Writing, and Editing the Memoir with her father John Sloan (Friday, 4D)
A time to read some of the best memoirs and learn to write and edit your own.

Paid Critiques – Memoir, nonfiction essay/narrative.
---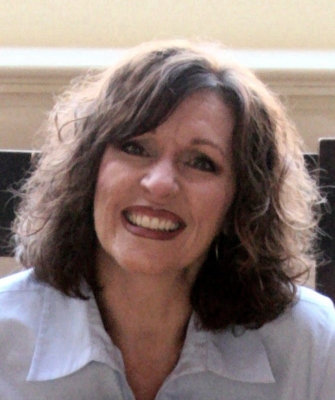 Becky Spencer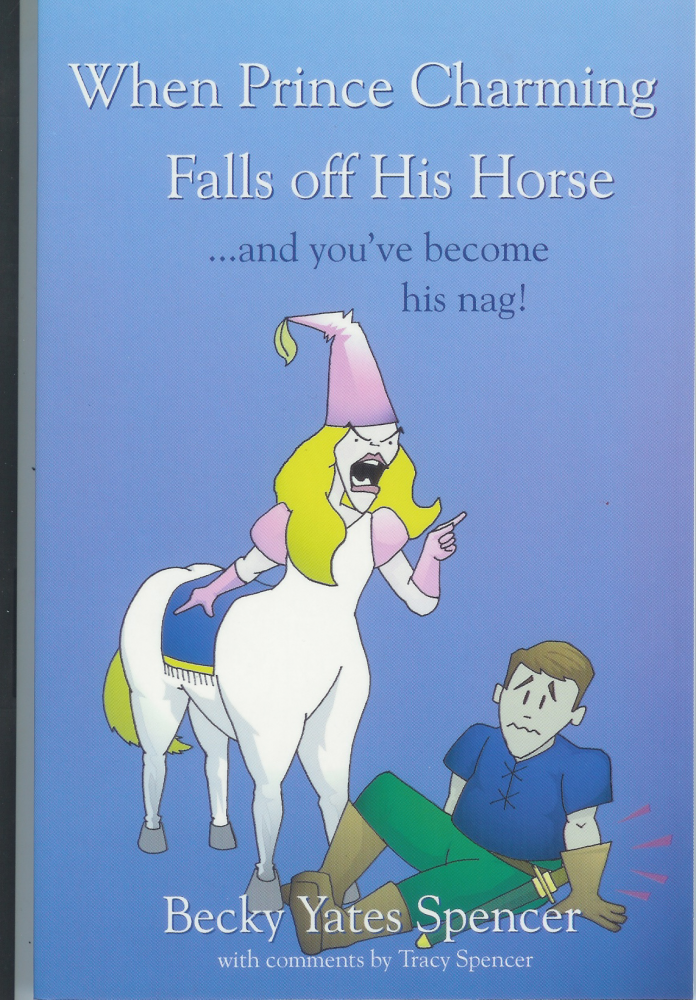 Author, Speaker
Songwriter, Worship Leader
Worth Fighting for Blog
Co-founder & Executive Director, Grand Staff Ministries

Becky and her husband, Tracy, have been on an adventure together for over 40 years, and the highlight has been raising their 8 children (4 birth, 4 adopted) and playing Grammy and Grandpa to 24 grandchildren (25 by May and another one due in July)! They're co-founders of Grand Staff Ministries, Inc., based in Buhler, Kansas, which features a sponsorship program that ministers to abandoned, orphaned, and vulnerable children in Swaziland, Africa. The first orphan home they built in Swaziland, Angel's Rest, was dedicated this January. The ministry recently opened a thrift boutique to help with ongoing expenses of the orphan home. And they planted a new church in Buhler.

Becky speaks, sings, and writes about things worth fighting for—things like marriage, orphans, wayward children, and faith. When she's not on the road or at the boutique, you'll find her serving her guests at their home-turned-bed-and-breakfast or sharing the love of Jesus with the people He sends her way. Or maybe dreaming of the next adventure . . . to be continued!

Workshop – Writing to Generate Ministry Support (Saturday – 6G)
Feel called to help your church or a ministry raise funds or find volunteers, but you're mortified about asking people to get involved? Learn how to call passionate helpers to legitimate Kingdom service.
---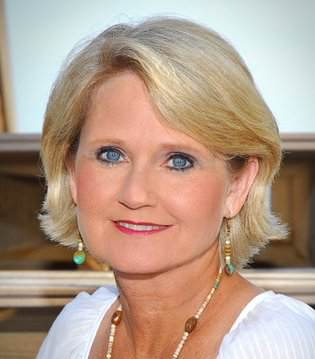 Shirley Taylor
Owner, Photographer
Main Focus Photography
Pratt, Kansas
Conference Photographer

Shirley began her experience as a professional photographer in the beautiful Zambezi River Valley of Zimbabwe, Africa, where she and her husband served for years as career international missionaries. While there, she especially enjoyed capturing images of the beautiful indigenous people of the area and the grandeur of a vast population of many wild animals. Main Focus Photography is the fulfillment of her desire to pursue photographic excellence resulting from her "main focus" – her personal passion for the Lord. She currently specializes in portrait photography but continues to enjoy wildlife and landscape photography as well.

Need a professional picture?
Wednesday through Friday Shirley will be available for 15-minute photo shoots for $35 paid to Shirley at the conference. Photo will be retouched if desired. A digital copy will be emailed after the conference and accompanied by a copyright release form. To sign up for a Thursday or Friday photo shoot, please add Shirley to your Appointment Request form. If you prefer a Wednesday appointment, call Shirley at 806-367-0015 to arrange a time.
---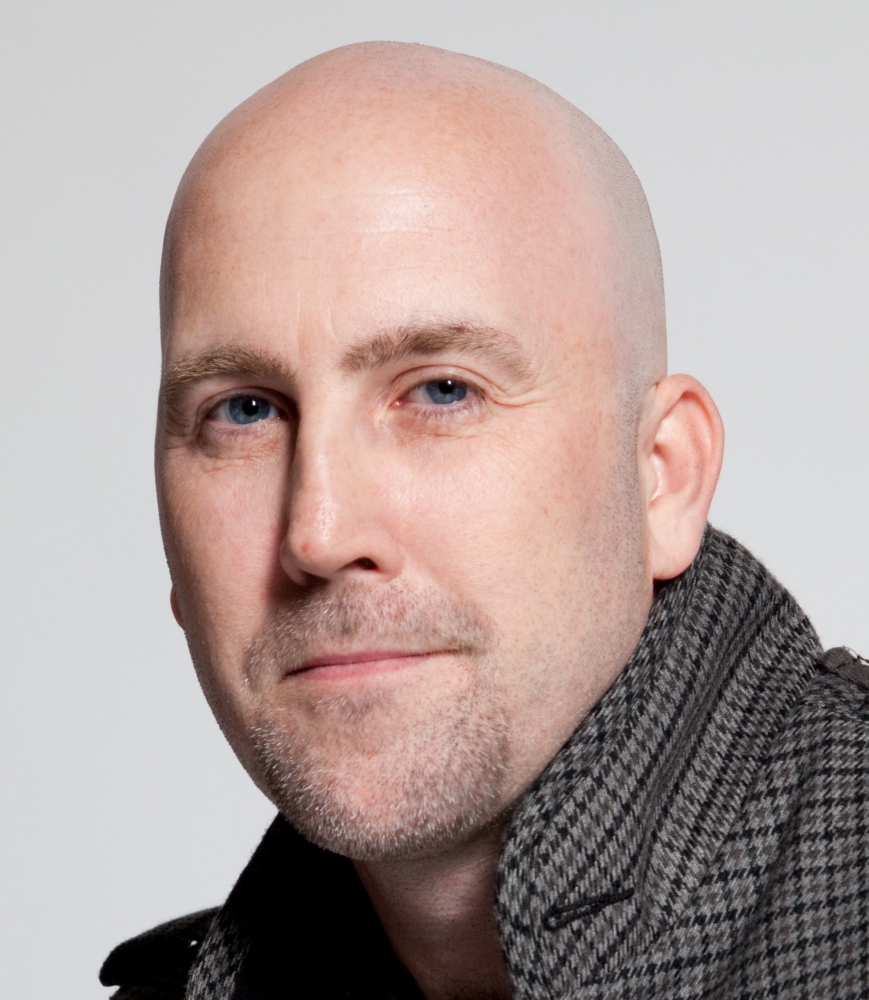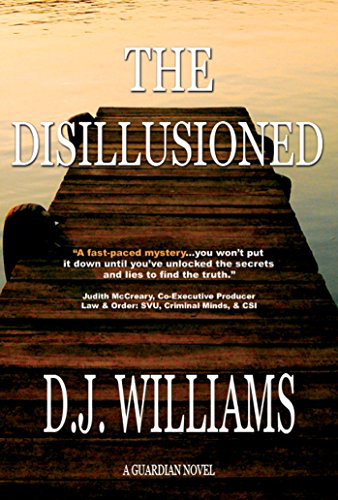 D. J. Williams
Executive Producer, Director, Author
www.djwilliamsbooks.com

With the DNA of a world traveler, D. J. was born and raised in Hong Kong, and has ventured into the jungles of the Amazon, the bush of Africa, and the slums of the Far East. His global travels have engrossed him in a myriad of cultures and provided him with a unique perspective that has fueled his creativity over the course of a 20-year career in both the entertainment industry and nonprofit sector.

In this latest novel, Waking Lazarus, he has written an epic global adventure filled with riveting characters and page turning twists and turns. Think Jason Bourne meets Homeland. It is a brilliant follow up to his previous novel, The Disillusioned, that garnered the praise of Hollywood's elite, including Judith McCreary, Co-EP, Law & Order: SVU, Criminal Minds, and CSI, who said, "The Disillusioned is a fast-paced mystery . . . you won't put it down until you've unlocked the secrets and lies to find the truth."

With the release of Waking Lazarus, D. J. is once again capturing the attention of industry veterans including Peter Anderson (Oscar Winner, Cinematographer), who has already endorsed this latest adventure, "Waking Lazarus is a captivating visual story with a colorful narrative. Once I started reading, it was hard to put down."

Currently based out of Los Angeles, D. J. continues to add to his producing and directing credits of more than 350 episodes of broadcast TV syndicated worldwide by developing new projects for television, film, and print.

Keynote – Storytelling that Inspires Change (Thursday am)
Is the story you desire to write moving you toward inspiring change? The second act in any story is where the main character gets in over his head, is pushed to innovate, to move forward in faith, and to act decisively so the story has a greater purpose. When an elephant charged his safari convoy in Africa, Executive Producer and Author D. J. Williams experienced split seconds of pure clarity about God's calling on his life: to pursue God's plan to share stories of the forgotten through social issues that inspire true change. D. J.'s story of faith in the jungles of the Amazon, the bush of Africa, and the slums of the Far East will challenge you to seek out God's plan and purpose for your life, and move you toward becoming a storyteller who inspires others to embrace the pursuit of social causes in a world desperately in need of the gospel.

Continuing Session – The Chase (for novelists & screenwriters)
Dive into the structure that moves novelists and screenwriters to write stories that make a difference in the world. By the end of this interactive continuing session writers will have created a roadmap to chase their cause-driven novel.

Session 1: Defining Passion, Shaping Habits, Harnessing Raw Ideas

Session 2: Developing Plot, Timelines for Research, Flexible Outlines

Session 3: Creating a World with Characters that are Believable

Session 4: Building Visual Chapters and Dialogue Filled with Mystery & Suspense

Session 5: Going Beyond the Last Page