Faculty are available for free one-on-one 15-minute appointments! Be sure to complete and return your Appointment Request form that you will receive when you register. For your appointments to be booked in the order that you registered, your form must be received by April 11. That means early registrants do NOT need to rush. It is wise to wait until all the editorial needs are posted. All appointment requests must be received by April 30.
For more information on editorial needs, be sure to check the 2015-2016 Christian Writer's Market Guide available at a 20% discount from the Write His Answer Bookstore. To help you prepare for CCWC, I encourage you to also check out the other titles in our writers' bookstore. There is no shipping charge for orders over $35, and all the books are discounted. Book sales help us meet conference expenses.
Agents
Click here for a helpful chart
of what they are interested in representing.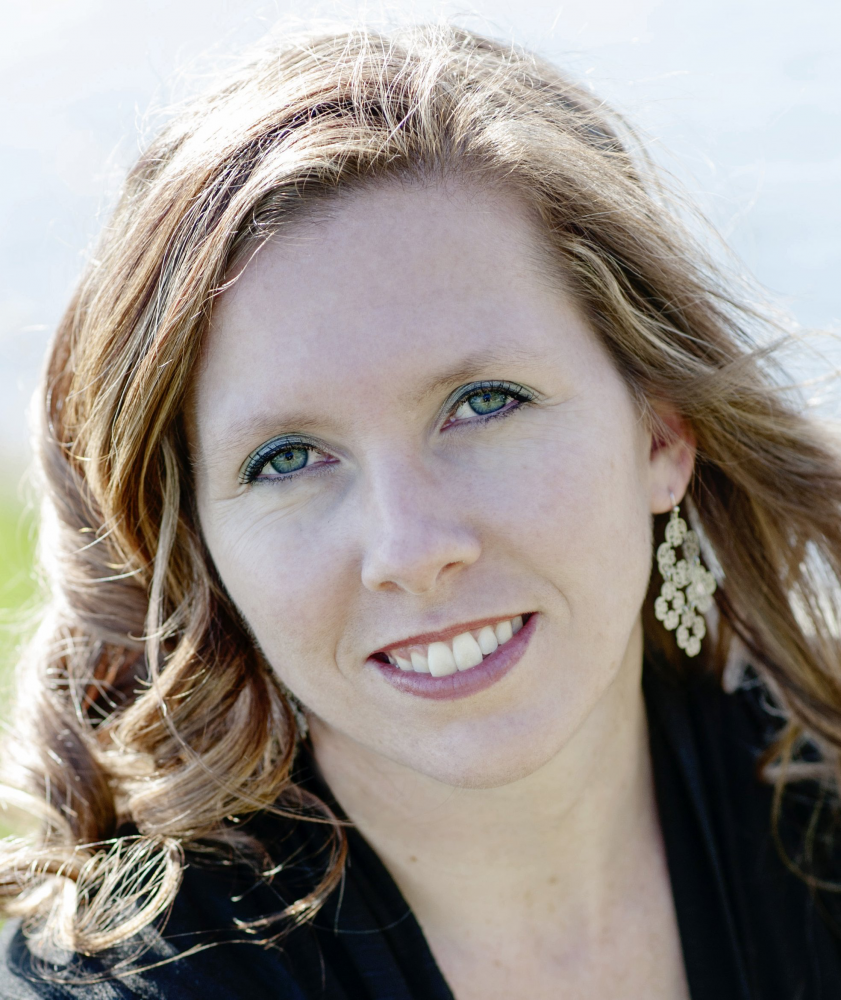 Stephanie Alton
Blog Spot & Content Manager
The Blythe Daniel Agency
As The Blog Spot & Content Manager with The Blythe Daniel Agency, Inc. Stephanie has developed a relationship with hundreds of bloggers and communicates with our blogging network on a regular basis to promote and launch new books. She is responsible for connecting with our bloggers that we partner with in our blogging network called The Blog Spot. Our group of faithful and dedicated bloggers reach over 3.5 million people through their networks and are quick to share what they love about the books and authors we present to them.
Stephanie has also been a guest blogger on several blogs, including: www.prayingupsidedown.com, www.upcycledjane.com, and www.awakenedanew.com. She's had these authors/bloggers and others like www.careyscotttalks.com on her personal blog, www.theprincessdisciple.com where she relates Scripture to everyday life.
She also coordinates book launch teams for the publishers and authors the agency works with and contributes to other marketing initiatives we carry out. In addition to creating compelling content for author launches and media campaigns, she creates social media posts for the agency and The Blog Spot on Facebook and Twitter and writes the monthly newsletter to our blogging network The Blog Spot.
When Stephanie is not busy networking or writing, she can be found chasing her two young boys or doing some sort of home improvement project that always takes longer than she anticipates. You can connect with her personally on Facebook and Twitter.
Paid Critiques – Non-Fiction: Bible Studies, Christian Living, Christian Ministry/Leadership, Humor, Memoir, Personal Experience, Prayer, Spiritual Growth, Spiritual Warfare, Women's Interests. Fiction: Historical, Southern, Women's Fiction. Other: Marketing Plans.
Agency Interested in Representing – Non-Fiction: Bible Studies, Christian Living, Christian Ministry/Leadership, Humor, Memoir, Personal Experience, Prayer, Spiritual Growth, Spiritual Warfare, Women's Interests. Fiction: Historical, Southern, Women's Fiction.
---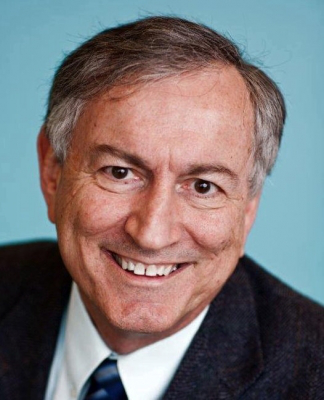 Nick Harrison

Literary Agent
WordServe Literary
Author
Nick has worked in the book industry for more than 30 years. He began his career working for the public library while attending San Jose State University where he graduated with a degree in English. Since then Nick has owned or managed both Christian and children's bookstores, written articles for several prominent publications, and has authored ten books including Magnificent Prayer and Power in the Promises. Endorsers of Nick's books include Anne Graham Lotz, Lee Strobel, Mark Mittelberg, Liz Curtis Higgs, Jim Cymbala, Chip Ingram, Jerry Jenkins, and Tony Evans.
For fifteen years Nick served as a senior editor at Harvest House Publishers where he worked with several well-known fiction and nonfiction authors. Nick is a popular speaker and teacher at writers' conferences where he loves to discover promising new writers. He and his wife, Beverly, an avid quilter, live in Oregon and are the parents of three adult daughters and grandparents of two boys and two girls.
Early Bird Workshop – Ten Things that Separate the Pros from the Amateurs (Wednesday, E9, 2:15 – 3:15)
Learn steps to take and habits you can develop that will make you stand out like a pro. (Teaching for Twila Belk.)
Panel – When You Don't Have a Platform (Thursday - 1:15)
Very few authors like the idea of building a platform. They just want to write. Nick will tackle the tough question of what to do when you don't have a platform (yet!) and how to begin building one as your writing prospers. (Nick will present a condensed version of this workshop and then moderate a panel discussion.)
Workshop – What To Do When you Go Home (Saturday – 6A)
For the past few days you've been on the mountain top (literally!). But you're about to go home to the valley. Now you have to buckle down and write. In this workshop, we'll look at some important ways you can keep your momentum and return next year with some bragging rights.
Interested in Representing – Nick is looking for authors of well-written fiction and nonfiction. For fiction, he prefers character-driven historical fiction, but he will look at contemporary literary fiction and some genre fiction (mystery, romance, Amish). He will represent fiction for either the Christian or secular market, though if the latter, it must not offend Christian values in any way (language, sexuality, violence).
For nonfiction, Nick looks for books by authors with a strong platform from which to promote the book. He will also consider quality books that are impulse purchases (books that don't require a large platform to promote). He welcomes well-written memoirs, books by high-profile speakers or entertainers, health-related books, issue-related books, and "deeper life" Christian living books.
Slow-moving (hard to sell) genres for Nick are: speculative fiction, Bible studies, personal experience books, Bible prophecy, gift books, poetry, and generic Christian growth books.
---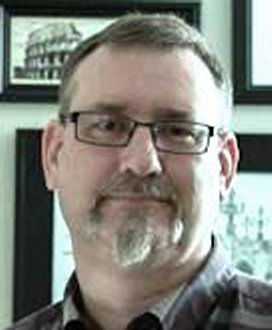 Jim Hart
Literary Agent
http://www.hartlineliterary.com
In addition to Jim's day job as a literary agent, he is also a singer/songwriter/worship leader and has been involved in youth and music ministry for several decades. He is credentialed with the Assemblies of God and leads worship each week at his local church. Prior to his work as an agent, Jim worked for a large urban social ministry for twelve years, running a soup kitchen, meals on wheels, and emergency food pantry.
When he's not reading manuscripts, Jim can be found reading non-fiction titles and sci-fi. He recently discovered graphic novels.
Workshop – Starting Strong, Strategies for First Lines and First Pages for Nonfiction Authors (Thursday – 1D)
We will cover the importance of knowing what the first pages of your nonfiction books should accomplish, such as: hooking your reader, informing your reader, and persuading your reader. Along with discussing Strategies for Strong First Lines, we will also talk about the importance of knowing how to begin unpacking your Big Idea in the early pages of your book.
Paid Critiques – Non-Fiction: Book Proposals, Christian Living, Culture/Contemporary Issues, Evangelism, Spiritual Growth. Fiction: Contemporary Romance, Contemporary Suspense, Fantasy, Futuristic, Historical, Romantic Suspense, Science Fiction, Speculative, Suspense, Suspense and Thriller. Other: Blogging, Lyrics, Songs.
Genres Interested in Representing – Jim's client list includes both veteran and debut authors, and represents a mix of fiction and nonfiction. He serves both the Christian and general markets. He is looking for authors who can write unique and engaging fictional suspense, thrillers, romance (contemporary, historical, and suspense), women's fiction, fantasy, futuristic, speculative, and some sci-fi. He is also interested in nonfiction on the topics of Christian living, culture/contemporary issues, evangelism, church growth, leadership, spiritual growth, and some self-help. Authors need to possess a growing platform. Nonfiction writers will need to show a strong platform in their area of expertise. Jim is not looking at children's, YA, devotional, or memoir proposals at this time.
---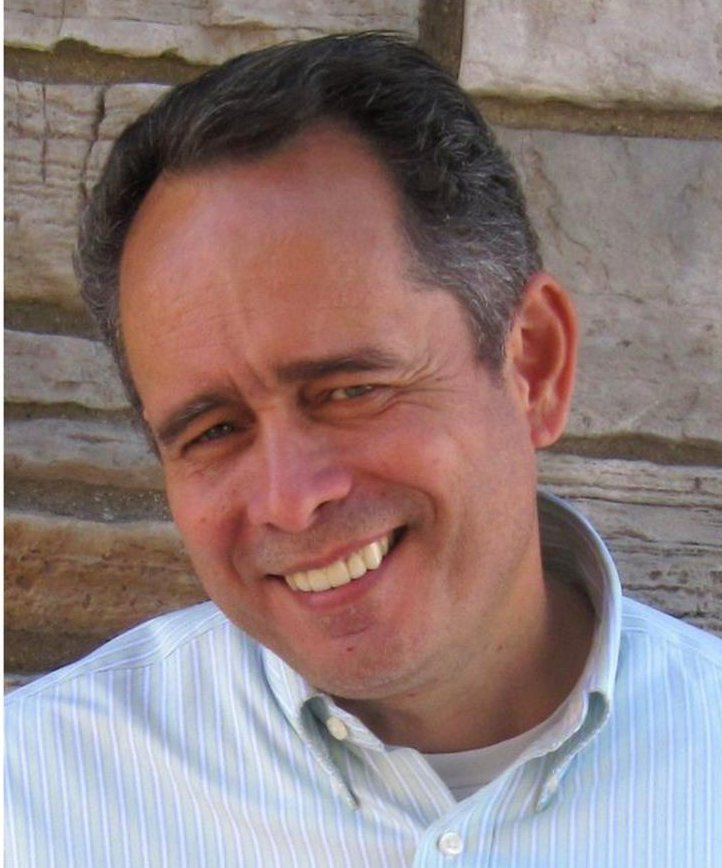 Steven Hutson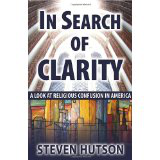 Literary Agent, Consultant
WordWise Media
Author
Steve is a native of Los Angeles, a child of the sixties, and a storyteller almost from birth. (He's convinced that the Wimpy Kid books are based on his childhood, but he can't prove it.) After several years of freelance editing and directing a writers' conference, he branched out as a literary agent in early 2011. He has placed his clients' works with Dutton, Thomas Nelson, Tyndale, Potomac, David C. Cook, Writer's Digest Books, and others. Several clients have won prestigious awards for their works. He speaks frequently at writers' events and writes an eclectic blog.
Workshop – 20 Reasons Why You're Not Published (Thursday – 2E)
Have you sent off your manuscript to dozens of agents and editors, only to be rejected again and again? Learn the things your editor won't tell you; discover the most common problems and how to avoid them. Hint: It may have nothing to do with the quality of your writing or your story.
Continuing Session – Addressing the Issues, Know What You Believe (Friday am)
The Word of God tells us that we should always be prepared to give an answer for the hope we have (1 Peter 3:15). Do you know how to do this? Frankly, many professing believers don't have a clue. Whether you write devotionals or detective mysteries, your story will be informed – even subconsciously – by your innermost thoughts and beliefs. Steve won't tell you what to believe, but he will exhort you to go deeper and follow your convictions. Let your writing draw you closer to God.
Paid Critiques – Adult nonfiction.
Interested in Representing – Steve represents a wide range of fiction and nonfiction books for adults and children. Please no poetry or chainsaw murders.
---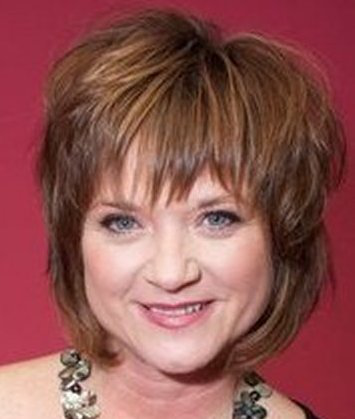 Tawny Johnson
Literary Agent
D.C. Jacobson & Associates Literary Agency
Tawny began her association with the Christian retail and publishing industry back in 1979. Her years of experience in bookstore retailing give her the unique ability to recognize relevance and marketability. She was a store manager, regional manager, buyer, and marketing director for a chain of 10 successful Christian bookstores before being hired by Multnomah Press. During her time at Multnomah, Tawny lent her skills in the areas of marketing, advertising, and international book rights.
"All my past experience in the industry, coupled with my passion for exceptional writing, depth of content, and theological integrity, has led me to a career as a literary agent," Tawny says.
"On a personal note, my initial encounter with Christ was through reading a memoir, so I know, first-hand, how God can use a Christian book to touch the heart of a searching soul. It truly is a privilege to work alongside authors, to encourage their work, and to transfer their vision to those who are equally dedicated to furthering the impact of their words."
Tawny holds a bachelor's degree in Bible and Theology with a minor in English Literature from Multnomah University and a master's degree in Theological Studies from Multnomah Biblical Seminary. She is a native Oregonian, loves to laugh with her family and friends, and anticipates every year her inevitable return to her "happy place"—Nantucket Island.
Workshop – Agent for an Hour (Friday – 3E)
This workshop will go through real proposals brought by a real agent. Relying on strong audience participation, this class will discuss the mistakes the author makes in their presentation, how they can improve it and what they did brilliantly. Then you decide! Will you pick them up as an author and represent them to publishing houses? Why or why not? A fun way to learn by being on the "other side" of the table—if just for an hour!
Workshop – Authors & Agents: A Strategic Alliance (Saturday – 6E)
This workshop will explore what the role of an agent is, how to find and recognize a reputable agent, what the qualities of a good fit are—from both the author and agents point of view—and how to defy the delete button when you finally make contact.
Interested in Representing – Non-fiction only, Christian living, Men and Women's, Memoir, "ordinary people doing extraordinary things," spiritual growth, etc. (No fiction or children's books)
---
Other Professionals
Click here for a chart of areas of expertise.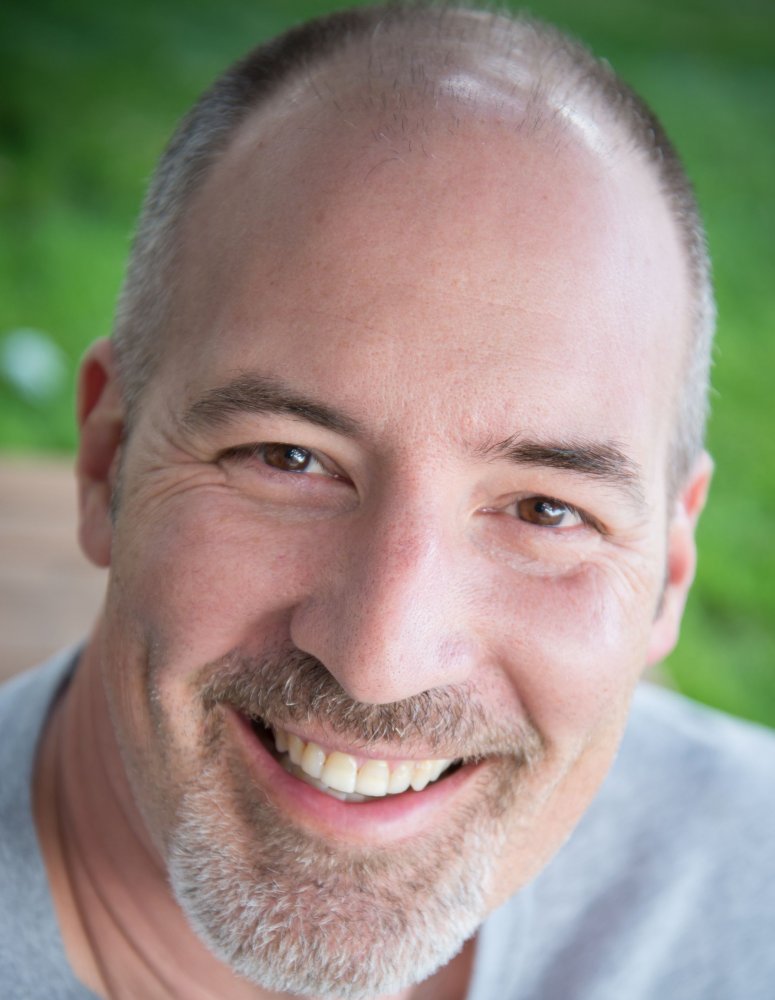 Allen Arnold
Former Publisher
Oversees Content & Resources
Ransomed Heart Ministries
Allen's mission is to help storytellers, songwriters, and artists discover how to intimately and actively create with God. He cut his teeth in the advertising world (think the HBO series Mad Men on steroids) and then spent more than twenty years in Christian publishing.
As the founding Fiction Publisher for one of the world's largest Christian publishing houses, Allen oversaw the development of more than five hundred novels. He knows first-hand how common it is for creators to become disheartened, overwhelmed, or burnt-out as well as what it takes to help the dreams of writers become reality.
He now oversees Content at Ransomed Heart – a ministry in the mountains of Colorado led by New York Times bestselling author John Eldredge. But that doesn't really describe the man. Allen savors time with his family, craves the beach, drinks salsa by the glass, and is hooked on the TV series Lost. He pursues his calling to the larger creative community as a featured or keynote speaker at numerous gatherings and conferences each year.
Continuing Session – From Overwhelmed to Creative Breakthrough
You were never meant to write alone. Writers are given endless, often contradictory advice about the craft, business, and marketing aspects of their calling. The result is the initial joy of creativity is replaced with feelings of being overwhelmed, disheartened, and alone. This class foregoes the typical answers for a refreshing journey into why God invited you to write in the first place, what your truer identity means, and how you can actively create together with the Creator. It's an interactive, invigorating class that is equal parts practical and mysterious. Gain peace, clarity, and breakthrough to the story you are living as well as the story you are writing.
Keynote – In a Beginning (Friday am)
The first way God chose to introduce himself in Scriptures was in the role of Creator. But few have understood how knowing God in this way shines light to who we are as writers and how we create. Combining Scripture, Celtic writings, and 25 years of publishing wisdom, Allen illuminates God's wild and passionate creative process in a way that helps writers move from chaos to light in their calling.
---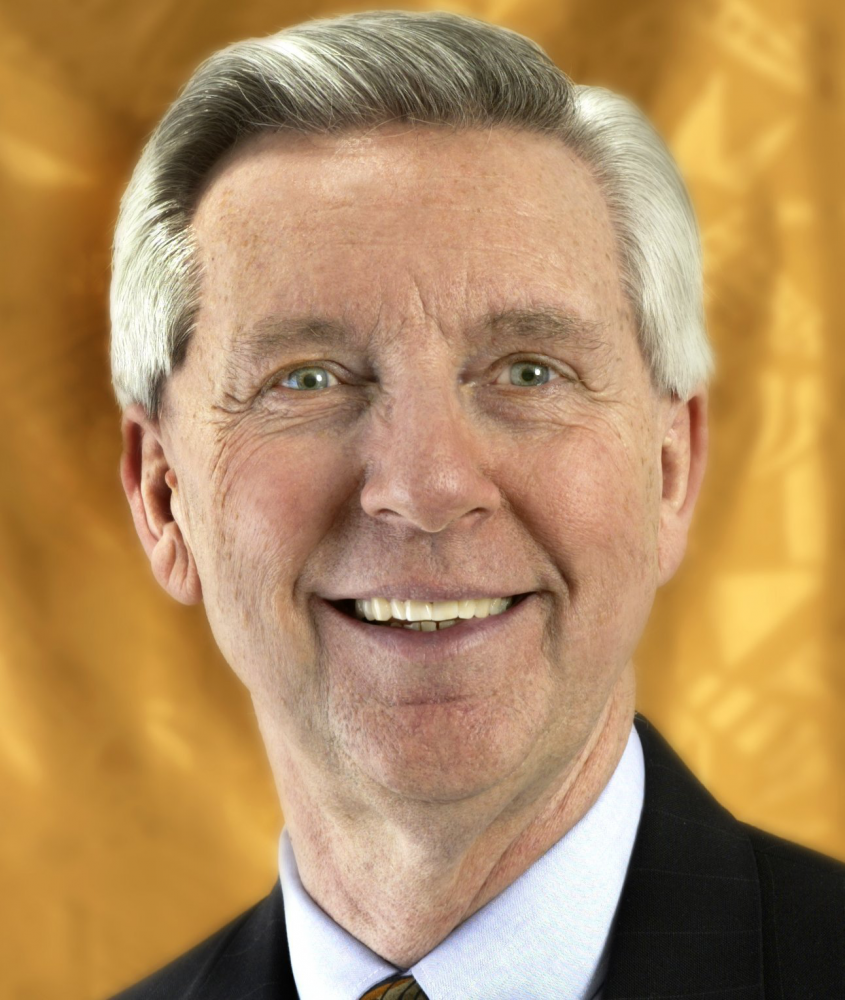 Dick Bruso
International Speaker, Author
Founder, Heard Above the Noise®
An international speaker, author and founder of Heard Above The Noise®, Dick Bruso is a highly regarded branding and marketing expert. He teaches his audiences and clients how to develop and expand their brands to powerfully penetrate the marketplace.
His clients include best-selling authors, in-demand speakers and successful entrepreneurs, as well as business and ministry leaders. He authored the book, Bible Promises: Help and Hope for Your Finances, and is a contributing author, on the topic of branding, to the popular books, Paid To Speak and Speak More!
Dick enjoys photography, writing lyrics, and living in Colorado. Most of all, he likes spending time with his wife, Joann, his four daughters and son-in-laws, nine grandchildren, and two little rascally dogs named Spanky and Darla.
Creating a Best-Seller Brand: The Inside Secrets Every Author Needs to Know!
(A Two-Part Power Packed Program Presented by Internationally Acclaimed Branding Expert, Dick Bruso)
Workshop, Part One – Brand Your Uniqueness (Thursday – 1F)
Learn how to develop a best-seller brand that will powerfully capture the marketplace by applying the unique "umbrella branding" approach to every aspect of your writing career.
Workshop, Part Two – Brandstorming (Thursday – 2F)
During this highly interactive "brandstorming" demonstration, you will observe an incredible "hands-on" process for creating a compelling, memorable,and truly distinctive brand.
Services Provided – For over two decades, Dick has worked one-on-one with hundreds of authors and professional speakers, as well as ministry and business leaders, in the creation and expansion of powerful and profitable brands.
---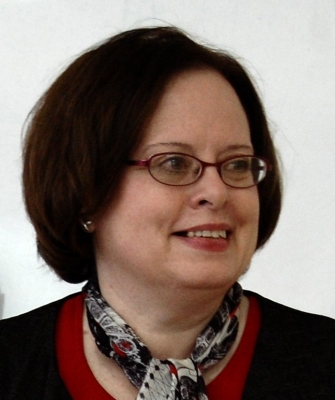 Judith Couchman NEW!
Author, Speaker, Writing Coach
http://www.judithcouchman.com

Judy has published 44 books, compilations, Bible studies, and contributions to Bible projects. Her brand focuses on "Living with Purpose and Passion," promoting finding your purpose, spiritual transformation, and making a difference in the world. She has worked as a full-time freelance writer, speaker, and writing coach for nineteen years. During this time she created the Write the Vision retreats, intensive weekend gatherings for female writers, and the Designing a Woman's Life seminar, a workshop helping women find their purpose and passion in life. She's also spoken to professional and women's groups around the country, and has served as a magazine teacher and consultant to nonprofit organizations overseas. In recent years she's spoken to groups in Belgium, Bulgaria, Germany, Lithuania, Romania, and Switzerland.
Before working as an author, Judy founded and served as editor-in-chief of Clarity, a national magazine for women. She's held jobs as an editor, journalism teacher, communications director, and public relations practitioner. She's also received national awards for her work in each of these positions, and for her books. She holds a BS in education (English and journalism), an MA in journalism, and an MA in art history. She lives in Colorado.
Early Bird Workshop – Writing Creative Nonfiction (Wednesday, 4:15 – 5:45, E18)
Move from telling to showing! Come and explore how to use the elements of compelling fiction while writing accurately and truthfully. (Andrea Sims was originally scheduled to teach this workhsop. Thank you, Judy, for stepping in.)
Paid Critiques – nonfiction articles and books
---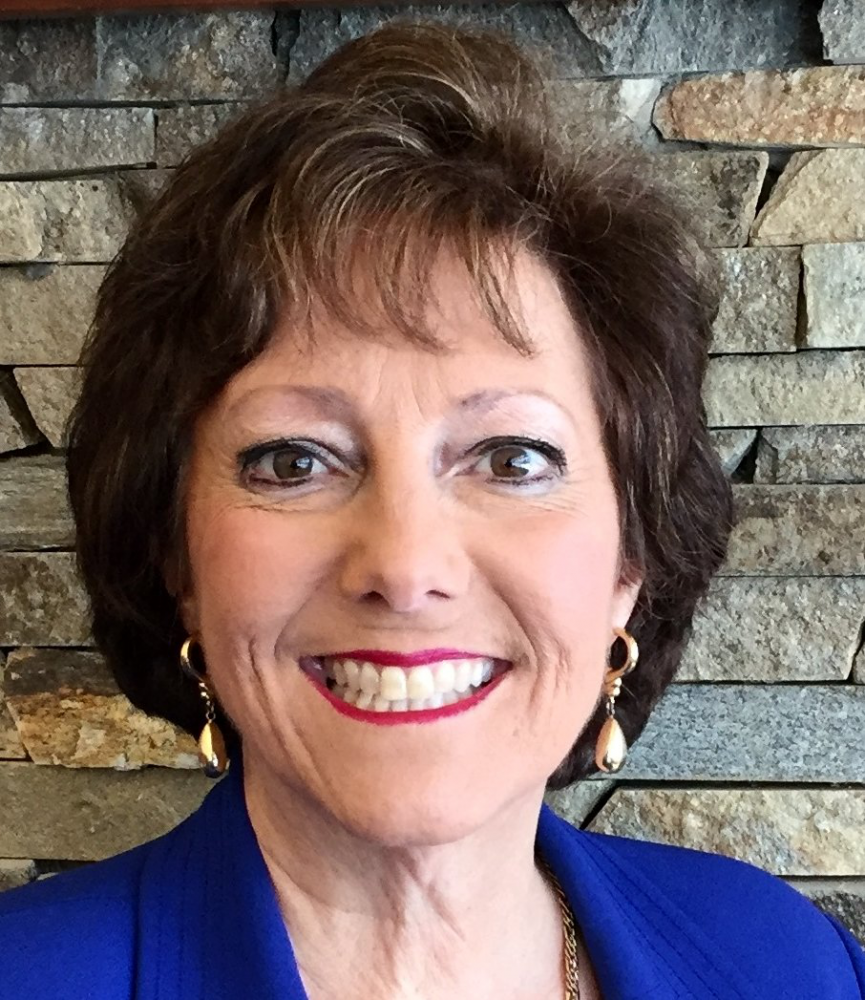 Karen V.D.H. Fischer, MS, RD, JD
Author/Speaker/Teacher
University of Phoenix Faculty Member
Karen Van Den Heuvel Fischer is an attorney, Registered Dietitian, and published author. Passionate about writing, she has worked with SEO firms and taught English composition and creative writing. Her debut novel, Hidden Bloodlines, will be released in 2016. Adult education has been an important aspect of her career. She has created and presented numerous workshops and seminars for profit and nonprofit organizations and is currently an on-ground faculty member with the University of Phoenix. Her academic achievements include graduating Summa Cum Laude with a doctorate in jurisprudence, as well as earning a Bachelor of Science and Master of Science in Nutrition, both degrees being conferred with honors. She has two grown children and lives with her husband in Colorado. She may be reached at [email protected].
Early Bird Workshop – Search Engine Optimization (SEO) for the Technically Challenged – What the SEO Firms Won't Tell You (Wednesday, E16, 4:15 – 5:45)
SEO firms charge big dollars to enhance your web presence through search engine optimization. But what does that mean? How can technically-challenged writers benefit from SEO without breaking the bank? Learn what the SEO firms don't tell you and enhance your web presence.
Workshop – Writers: Beware the Legal Pitfalls (Thursday – 2B)
In a society fraught with legal land mines, writers and publishers alike have found themselves tiptoeing through the landscape. The purpose of this workshop is to flag some of those mines and gather insight on how to avoid being blown up or falling into a pit.
Workshop – The Writer's Balancing Act – Minor Changes for Major Improvements (Friday – 4A)
It's common knowledge that cigarette smoking is a major risk factor for lung cancer, cardiovascular disease, and a myriad of other life-threatening illnesses. According to the American Diabetes Association, sitting is the next "cigarette." However, sitting is to a writer as running is to an athlete. It's essential. Learn which five simple steps are proven to reduce your risk.
---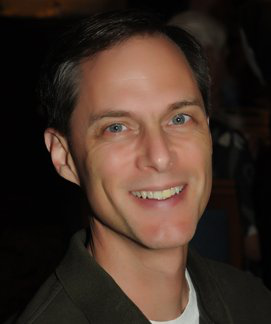 Jeff Gerke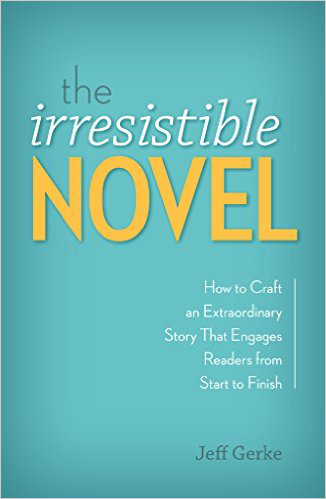 Author, Freelance Editor
www.jeffgerke.com
When you're truly ready to make your fiction publishable, it's time to call Jeff Gerke. Jeff trains novelists how to better do what it is they're trying to do through his books for Writers Digest: The Irresistible Novel, Plot Versus Character, The First 50 Pages, Write Your Novel in a Month, and The Art & Craft of Writing Christian Fiction. He trains through the many writers' conferences he teaches at all over the country every year. He trained his authors when he ran Marcher Lord Press, the premier publisher of Christian speculative fiction, which he sold after an award-winning 5-year run. And he trains through the freelance editing he does for his clients at www.jeffgerke.com. Jeff is known for his canny book doctoring skills and his encouraging manner which leaves writers feeling empowered and like they really can do this thing after all. He lives in Colorado Springs with his wife and three children.
Continuing Session – Christian Speculative Fiction
Those of us who write the "weird" kinds of fiction (science fiction, fantasy, superhero, dystopian, spiritual warfare, etc.) know that the principles that make for great fiction of any kind apply equally to fiction of the strange kind. Christian speculative fiction is just regular Christian fiction . . . with dragons. And space marines. And demons. No matter what genre of fiction you write, come learn from a five-time Writers Digest author how to make great fiction. You'll learn the so-called "rules" of fiction and what to so-called do with them. You'll learn the neuroscience tips that will let you hack your reader's brain. You'll learn from Jeff's latest WD book, The Irresistible Novel, plus get more of his notoriously helpful, funny, and encouraging lore, with pretty much all his examples being drawn from speculative fiction.
Teens Write – Describe It, Please!? (Saturday, 10:15 – 10:55)
Want to send your reader deep into the world of your story? Want to unlock the secret power of language to transport the reader not only to what you want them to see but also what you want them to feel? Come learn the magical toolkit of description.
---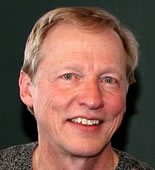 Roy Hanschke
Radio Personality, Speaker, Trainer/Coach
KPOF morning show - broadcasting from conference Thursday and Friday am
www.ChristianSpeakerCoach.com
Roy is a seasoned Christian radio personality, speaker, and trainer/coach who has trained and coached beginning and seasoned speakers for over 15 years. He has spoken to churches, civic groups, state and national conferences, professional groups, and serves on CCWC's faculty every year. Roy is also a 20-year (plus) veteran in Christian radio in Denver, Colorado. His morning show is heard at 910AM and worldwide on streaming audio at www.AM91.org. Roy has written how-to articles on the topic for a variety of magazines. His style of teaching is simple, practical, and effective.
Speakers' Clinic – by application
Every writer needs to be a speaker, too. If you've been avoiding the challenge to begin the speaking part of your ministry or need to improve what you're already doing, this is the clinic for you. Roy will help you 1) discover your ministry focus and how to talk about it (power statements), 2) organize one of your talks to maximize time and effectiveness (message development), 3) present your talk with power and pizzazz (voice personality), and 4) market your message through radio (media mania). You'll have an opportunity to test what you learn and receive helpful evaluation from Roy and your peers.
ChristianSpeakerCoach.com – Let Roy help you develop
~ a more engaging speaking voice
~ dynamic presentational skills
~ ideas for a message
~ greater understanding of your message
~ the plan and outline of your message
~ your speaking ministry focus
~ a marketing plan for your message using radio and TV
---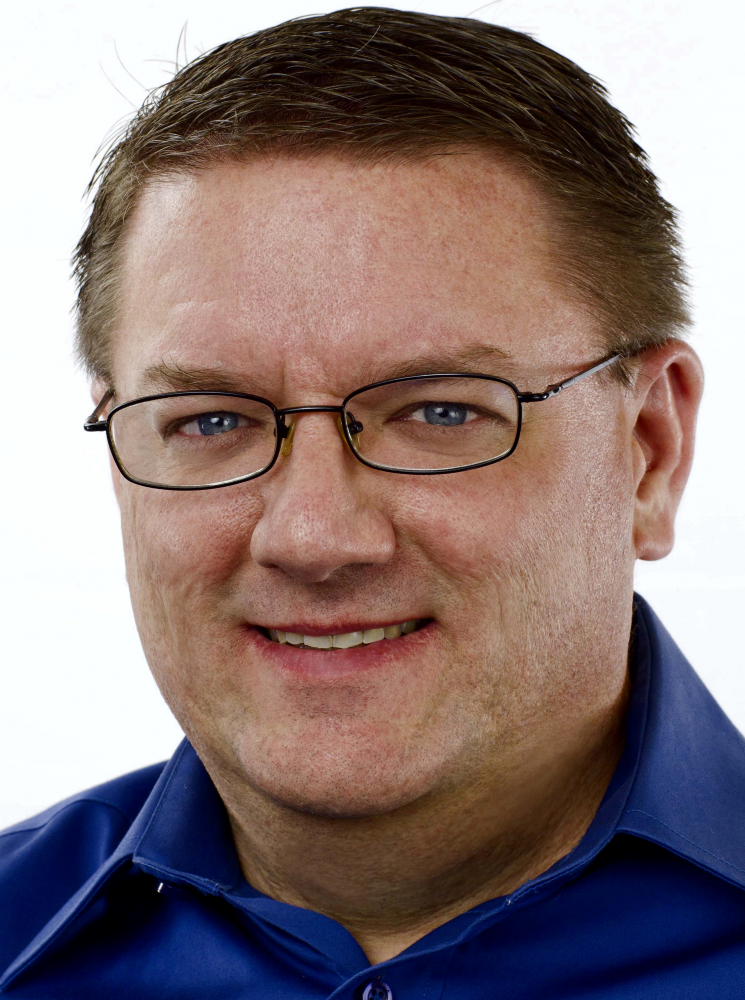 J.B. Hixson Ph.D.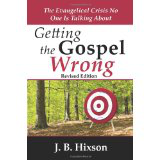 President, Not By Works Ministries
Representative, Logos 6
Professor, Pastor, Author
National Radio Host
J. B. has more than 25 years of ministry experience in the pastoral and academic arenas. He has a passion for communicating God's Word in a clear and meaningful manner and for helping others learn how to study the Bible effectively for themselves. J. B. is the President of Not By Works Ministries in Groveland, IL, and host of the radio show Not By Works heard daily on radio stations across the country. He also serves on the adjunct faculty of several colleges and seminaries and has traveled to all 50 states where he has spoken in more than 450 churches and conferences.
J. B. earned his B.A. degree from Houston Baptist University, Th.M. degree from Dallas Theological Seminary, and Ph.D. degree from Baptist Bible Seminary. He is the author of Getting the Gospel Wrong, The Gospel Unplugged, The Great Last Days Deception, Freely By His Grace, and What Lies Ahead, as well as numerous theological journal articles. J. B. and his wife, Wendy, live with their six children in Central Illinois.
Keynote – Be Prepared: Living & Writing His Answer in the Last Days (Thursday pm)
We live in a rapidly changing world of spiritual realities, cosmic battles, and unseen enemies. It is a frightening world of lies and hidden agendas. Dr. Hixson examines Satan's powerful agenda and explains how to discern truth from error in an age of universal deceit. Be encouraged to tackle tough subjects in persuasive and beneficial ways.
Workshop – How to Misinterpret the Bible: 7 Common Mistakes in Bible Study (Friday – 4B)
As Christian writers, we recognize that the Bible is the best seller of all time—and for good reason! The Bible is God's Word, and the foundation for all of our beliefs and behaviors. In this workshop we will examine how to incorporate Scripture into our writing in an effective and meaningful way, regardless of the genre. This workshop is for anyone who wants some pointers on basic Bible study methods – not just for Logus users. J.B. will also go over a lot of the features from Logos so both Logos users and prospective Logos users will benefit from this workshop.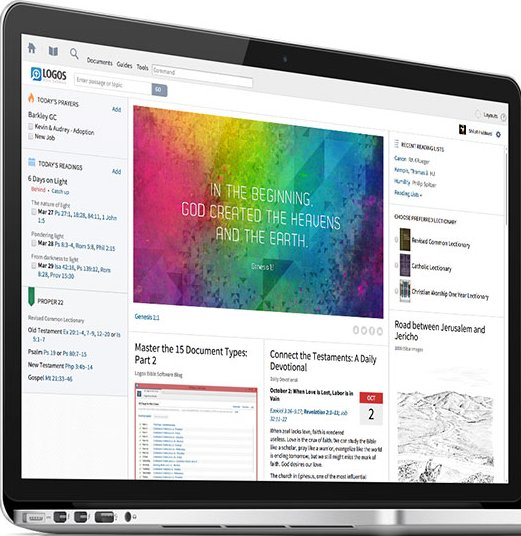 Representing Logos 6 – Logos 6 is the smartest way to study the Word. With easy-to-use tools and a massive theological library, Logos 6 delivers insight. Pinpoint answers in seconds, study the Word in its cultural context, uncover meaning in the original languages, and answer questions with confidence. Logos will be offering special discounts on all base collections and upgrades at the conference.
---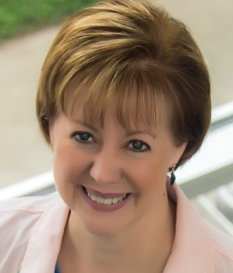 Cindy Lambert
Publishing Strategist
Somersault Group™
Author, Collaborative Writer
www.somersaultgroup.com
Cindy is a veteran of the publishing industry devoted to excellence in furthering the impact of Christian publishing on our global culture. She began her career in 1977 as owner of an award-winning independent Christian bookstore in Maryland, then expanded into leadership roles in distribution, editorial, consumer research, and publishing at Ingram, Simon & Schuster, and Zondervan, where she most recently served as vice president and associate publisher of trade books.
As editor of the #1 New York Times bestseller Mistaken Identity (Howard Books, 2009, Van Ryn, Cerak, Tabb), Cindy has worked alongside such bestselling authors as Mark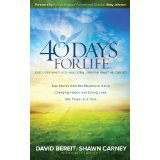 Batterson, Kyle Idleman, Kay Warren, Ruth Graham, and Christine Caine. She is also the co-author with Abby Johnson of the bestselling book UnPlanned (Tyndale, 2010), and her most recent release, 40 Days for Life (Cappella Books, 2013, Bereit and Carney).
Cindy and her husband, Dave Lambert, along with four other industry veterans, co-founded Somersault Group™, a publishing strategy and services agency committed to exceptional creativity, right-now technology, and old-fashioned personal care. Somersault Group™ believes that the extraordinary changes taking place in the world of publishing provide "a playground of possibilities"for Christian authors, agents, publishers, and ministries. In that spirit of fun and optimism, Somersault Group™ provides an array of outstanding publishing services such as writing, editing, branding, marketing, promoting, and social media networking, all crafted to engage the broadest possible audience.
Early Bird Workshop – Crafting a Winning Nonfiction Book Proposal (Wednesday, E13, 4:15 – 5:45)
A winning book proposal is a tool that entices seven audiences (author, agent, editor, pub board, marketing, creative, and sales) to grasp a contagious vision for a book, and then equips them to successfully play their parts in placing the book into the hands of its ideal readership. This workshop is open to everyone but is a prerequisite for the six writers chosen for Cindy's clinic.
Nonfiction Book Proposal Clinic – by application
Cindy will lead a group of six authors in critiquing one another's proposals, then spend the conference improving and fine-tuning them. In addition, each of the six participants will have a 30-minute one-on-one with Cindy. Click here for more info.
---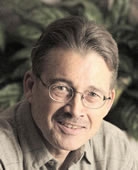 David Lambert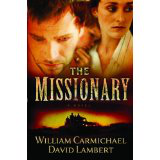 Author
Editorial Director, Somersault Group™
www.somersaultgroup.com
Dave is the editorial director, responsible for managing the editorial development process for each manuscript for Somersault Group™. He is also the owner of Lambert Editorial. Dave is the author of ten books (including The Missionary); a requested speaker; former senior fiction editor at Howard Publishing, a division of Simon & Schuster; and former executive editor for fiction at Zondervan. His experience includes both book and magazine publishing. He has a M.F.A. in fiction writing from the University of Montana. Dave's a lifelong acoustic music fan who likes nothing better than browsing through a good guitar store, trying out instruments he can't afford, and pretending he can actually play.
Early Bird Workshop – Advanced Dramatization: Learning to Say Anything Through Dialog and Action (Wednesday, E9, 2:15 – 3:15)
William Sloane said: "In its pure essence, a work of fiction is a sequence of scenes from page one to the end." Yet too many novelists include, besides scenes of characters in action, everything from summary to sermonizing in their fiction. We'll discuss how to write fiction in scenes only—and also how to effectively get into and out of a scene, how to select and organize scenes, and how to recognize the essential tasks required in those all-important first few lines of every scene. We'll also discuss what makes great dialog succinct, clear, full of implication, and entertaining.
Continuing Session – Thriving in Today's Publishing World
Have at least one published book (traditionally or independently) under your belt? Then join this industry pro for six hours not just on how to get your next book written and published but how to make your next two years more productive and successful than the last two. We'll talk about: Understanding the massive changes in the industry and what those changes offer you; creating a publishing strategy that's all your own; finding and taking advantage of the latest consumer research; finding the best editorial help; how to do marketing right; your online and social media presence; and what top-quality video and audio production might offer you. Doors are open to today's authors that have never been open before, but walking through those doors requires that you be prepared to invest, with both time and money, in your writing career. Are you? Bring your questions, and go home prepared to make the most of the opportunities of the next two years.
Workshop – Point of View and Voice (Thursday – 1C)
Says Sherri Szeman: "It is not an exaggeration to say that a novel is its point of view." Even so, too few novelists understand not only how to select an appropriate viewpoint for their story, but also how to maximize the effectiveness of POV in drawing readers into their stories. We'll examine these issues in depth and also explore the related and crucial issue of voice—What is it, and how can you select the best narrative voice for the story you have to tell? How does it differ from POV?
Paid Critiques – YA, tweens, and teens novels; contemporary fiction.
Somersault™ Group is a partner-managed LLC with offices in downtown Grand Rapids, Michigan. The company's purpose is to enable publishers, agents, ministries, organizations, and Christian authors to quickly leverage rapid changes in communication technology, emphasize excellence in branding and marketing communication for an author's business development, and extend the highest editorial standards to achieve the goal of helping people experience God's kingdom. Somersault's™ mission statement: To change lives by connecting inspirational content creators with readers using exceptional creativity, right-now technology, and old-fashioned personal care.
Somersault™ is an international publishing strategy and services agency. It is a resource for current trends and information about the fast changing world of book and Bible publishing. Read the Somersault™ blog (somersault.posthaven.com/) for daily news and tips (it's considered by Alltop.com as one of the best blogs on publishing). Use the SomersaultNOW online dashboard (netvibes.com/somersault) to consult articles and RSS feeds from more than 300 sources in the areas of religion news, publishing, editing, marketing, leadership, and more. And from your own mobile device, use the Somersault™ mobile site (m.SomersaultGroup.com) directory of links to mobile-friendly, small-screen website resources.
---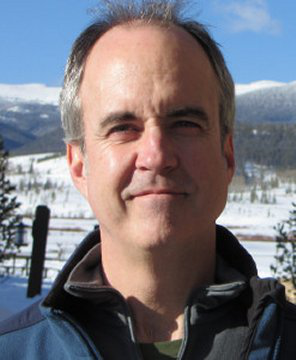 Mike Loomis
Book Developer, Editor, Ghostwriter
Literary Agent
www.MikeLoomis.CO
Mike helps people develop, write, and launch their dream books. Since starting and selling two businesses, he's a strategic partner to bestselling authors, non-profits, publishers as well as startups, and aspiring messengers. He and his wife live in the mountains of Colorado with their pet moose.

Workshop – Don't Just Write: Develop Your Nonfiction Book (Thursday – 2D)
Your book is a house. Before you begin interior decorating, you need an architect and a solid plan. Mike will discuss co-writing with bestselling authors, and how proper planning will help you develop a better book.
Workshop – Create & Execute Your Nonfiction Book Marketing Plan (Friday – 4E)
Publishing is a business. Your book is a product. From pre-writing to launch week, marketing considerations can help you craft a better nonfiction book. Mike will discuss real-world marketing examples from his clients, including email blasts, PR, social media, and "Launch Teams."
Workshop – Platform, PR & Media Placement for Authors/Speakers (nonfiction) (Saturday – 5F)
Tired of platform-building, but know you need exposure to reach readers? There's a better, authentic way. We'll discuss proven strategies for "unknown" authors. Mike has helped bestselling, and new, nonfiction authors receive local and national media attention.
---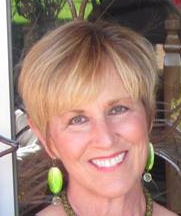 Traci Mullins NEW!
Eclipse Editorial Services
Developmental Editor
Collaborative Writer?/Writing Coach
?Available Friday & Saturday for paid critiques of nonfiction Traci has more than 30 years' experience in developmental editing and collaborating on hundreds of nonfiction books, coaching authors and speakers to formulate and convey messages close to their hearts in an accessible and compelling style. She especially enjoys working with first-time authors who have a strong message and clearly defined audience. Traci specializes in self-help, spirituality, relationships, and health & wellness, and is especially gifted at helping authors tell inspiring stories that challenge ordinary people to live out their values faith and in extraordinary ways. She enjoys shepherding authors through the concept-shaping and writing process and has considerable expertise in critiquing, conceptualizing, and developing book proposals and manuscripts, as well as a finely honed ability to shape a message with a specific market in mind. Traci is also a Registered Nurse specializing in oncology and hospice care. Cindy Lambert says: "Traci is an extraordinarily gifted editor. Served at NavPress long ago, then WaterBrook, then freelanced (on Zondervan's list of top freelancers)."
---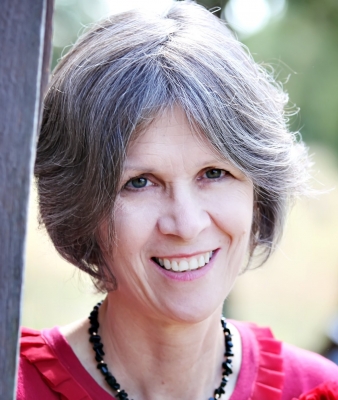 Marti Pieper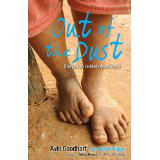 Author, Collaborative Writer, Editor
www.martipieper.com
Co-captain, Appointment Desk
Marti's passion to read, write, and pray makes her life an adventure. A worship pastor's wife and mother of five young adults, she serves as author, collaborative writer, editor, and popular conference speaker. Passionate about teens as well as missions, she also serves as Director of Prayer and Publication for Awe Star Ministries, a student mission-sending organization. Her latest book is Out of the Dust: Story of an Unlikely Missionary, a memoir written for Avis Goodhart.
Early Bird Workshop – The Genuine Article: From Idea to Acceptance (Wednesday, E2, 1:00 – 2:00)
?In her years of experience as both writer and editor of hundreds of nonfiction articles and cover stories, Marti has learned how to take an idea, concept, or assignment and turn it into an article that not only sells but leaves a lasting impact. This workshop includes tips on brainstorming, identifying your target audience, focusing your idea, self-editing, and more. Learn to make editors smile and leave your audience asking for more.
Paid Critiques – Profiles and teaching articles; personal experience stories and articles; devotionals; nonfiction book proposals; nonfiction books; gift books and devotionals; women's issues, devotionals, memoir, inspiration; short fiction and nonfiction, biography, memoir, nonfiction book, and novels for YA, tweens, and teens.
---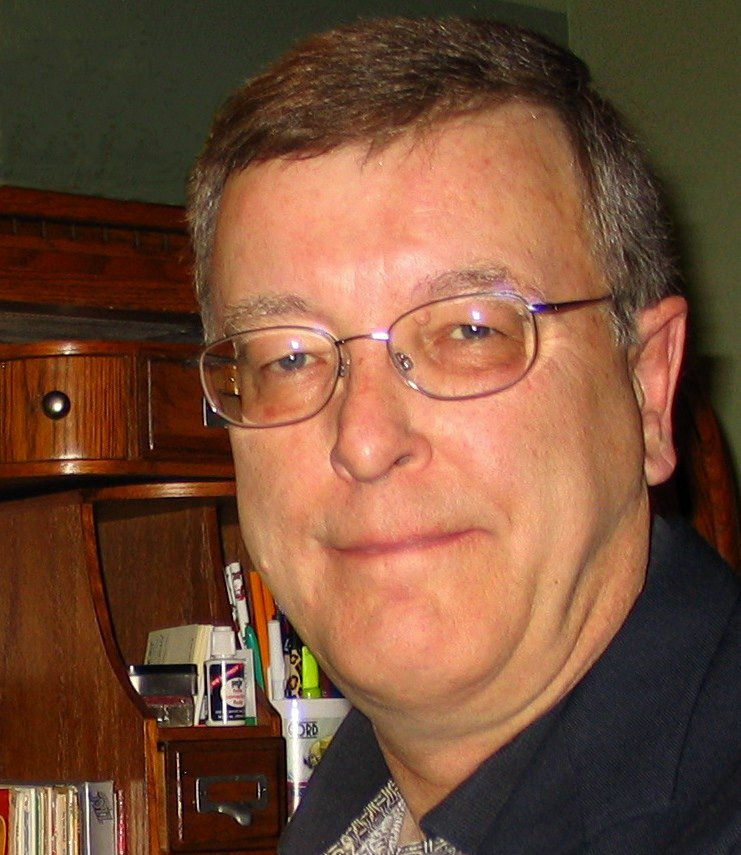 Andy Scheer
Writer, Editor
Freelance Book Editor
www.AndyScheer.com
Andy has worked in publishing since 1984. Now a writer and editor, he's served as editor-in-chief for the Christian Writers Guild and Editorial Director for Believers Press. He's also been an agent with Hartline and an editor with Moody magazine. As a freelance book editor since 2010, he's edited fiction and nonfiction projects for Moody Publishers, WinePress, and Kregal, as well as individual clients including Dirk Cussler, McNair Wilson, DiAnn Mills, and Sammy Tippit. A journalism graduate of Colorado State University, he also studied at Denver Seminary.
Continuing Session – First Chapter Boot Camp (nonfiction)
In this hands-on class, learn what your first chapter and especially your opening page must accomplish so potential readers will want to buy your nonfiction book. You'll learn to align your content and approach for maximum effect with your target audience. (Intermediate to advanced)
Participants should bring and be prepared to discuss their:
1) first chapter
2) one-paragraph description of target audience
3) one-sentence summary of project's purpose
Be prepared for in-class writing and daily homework assignments. Bring a laptop or a fresh legal pad and plenty of pencils.
Paid Critiques – Articles, profiles and teaching articles, personal experience stories and articles, nonfiction book proposals, nonfiction books, action/adventure, biblical fiction, contemporary, contemporary suspense, crime/mystery, fantasy, futuristic, historical, issues fiction, legal/political thrillers, literary, romantic suspense, science fiction, speculative fiction, suspense, suspense and thriller.
---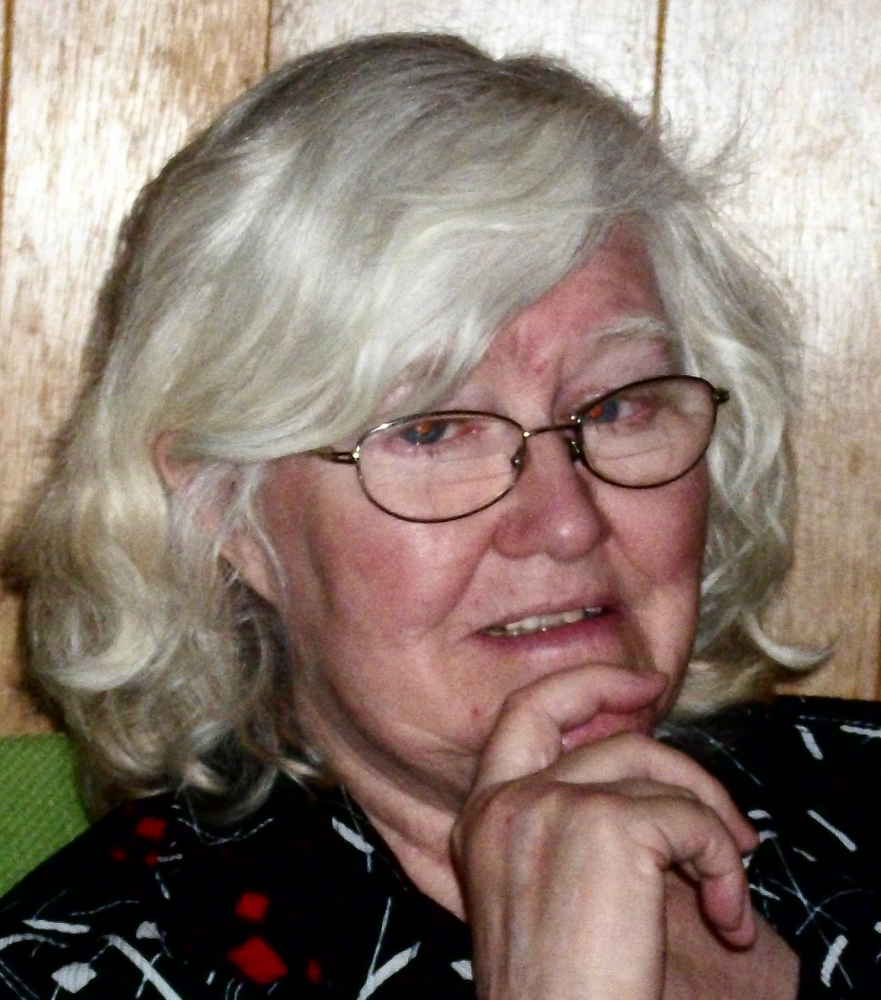 Patti Shene
Step Into the Light
Blog Talk Radio
www.pattishene.com
Patti has held membership in Toastmasters International for the past ten years. She has been broadcasting an hour long interview style weekly Blog Talk Radio show for the past several months. Patti is published in local newspaper and magazine publications as well as two nonfiction anthologies. She has past experience as an acquisitions editor for a small publishing company. Patti enjoys encouraging and promoting other writers on her two blogs at her website, www.pattishene.com and on her Blog Talk Radio show, Step Into the Light.
Workshop – Magnify Your Message (Friday – 4F)
Behind every good book, whether nonfiction, a novel, and everything in between, is a message. Magnify yours through podcasting. Learn why podcasting is a valuable venue to communicate your message, the basics of setting up a podcast show of your own, and how to conduct an informative and inspiring interview and/or be an engaging interviewee.
Needs – Patti is looking for Blog Talk Radio guests who will share their journey through the shadows of life's darker moments to the light of hope, healing, perseverance, faith, and love. Hardships faced can include (but not limited to) such issues as abortion, addiction, debt, depression, divorce, guilt, heartbreak, loss of loved one, rejection. Are you a published or pre-published writer? Do you work with a ministry? Do you spread God's message of love, grace, and redemption through some other means? Patti is interested in talking to you!
---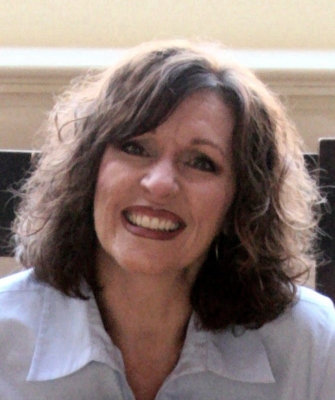 Becky Spencer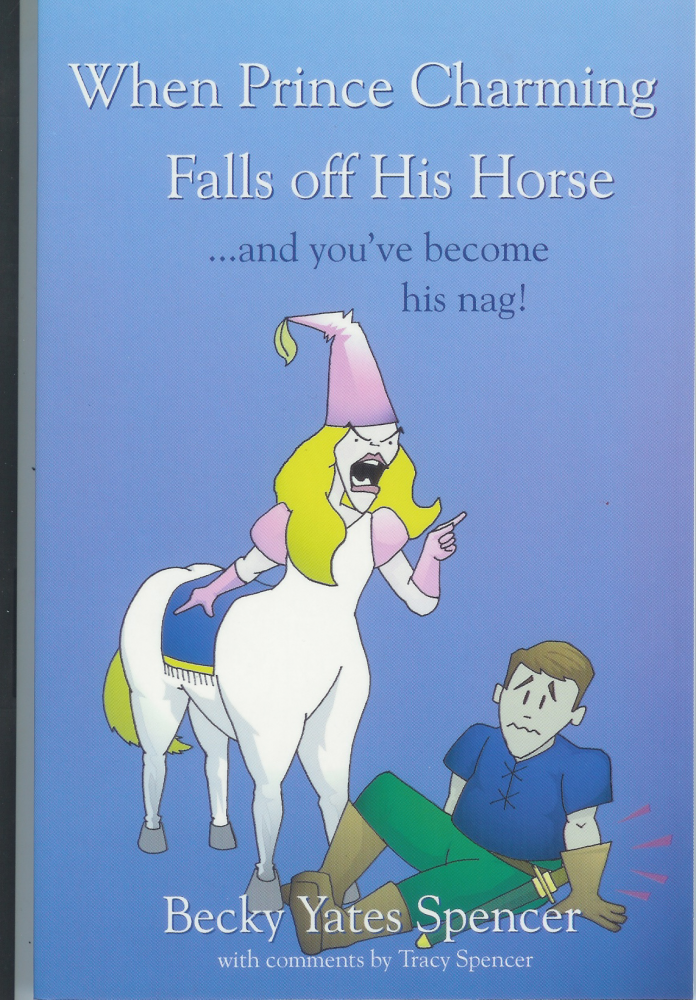 Author, Speaker
Songwriter, Worship Leader
Worth Fighting for Blog
Co-founder & Executive Director, Grand Staff Ministries
Becky and her husband, Tracy, have been on an adventure together for over 39 years, and the highlight has been raising their eight children (four birth, four adopted) and playing Grammy and Grandpa to 24 grandchildren! They're co-founders of Grand Staff Ministries, Inc., based in Buhler, Kansas, which features a sponsorship program that ministers to abandoned, orphaned, and vulnerable children in Swaziland, Africa. They're building their first orphan home in Swaziland this year. The ministry recently opened a thrift boutique to help with ongoing expenses of the orphan home. And they planted a new church in Buhler in February. Becky speaks, sings, and writes about things worth fighting for—things like marriage, orphans, wayward children, and faith. When she's not on the road or at the boutique, you'll find her serving her guests at their home-turned-bed-and-breakfast or sharing the love of Jesus with the people He sends her way. Or maybe dreaming of the next adventure . . . to be continued!
Workshop – Developing Speaking Topics (Saturday – 6G)
Okay, you've grudgingly acknowledged the whole "build your platform" concept, but you envision yourself hiding behind your book and reading it aloud while crickets chirp an accompaniment. Learn to turn your writing into engaging speaking topics!
---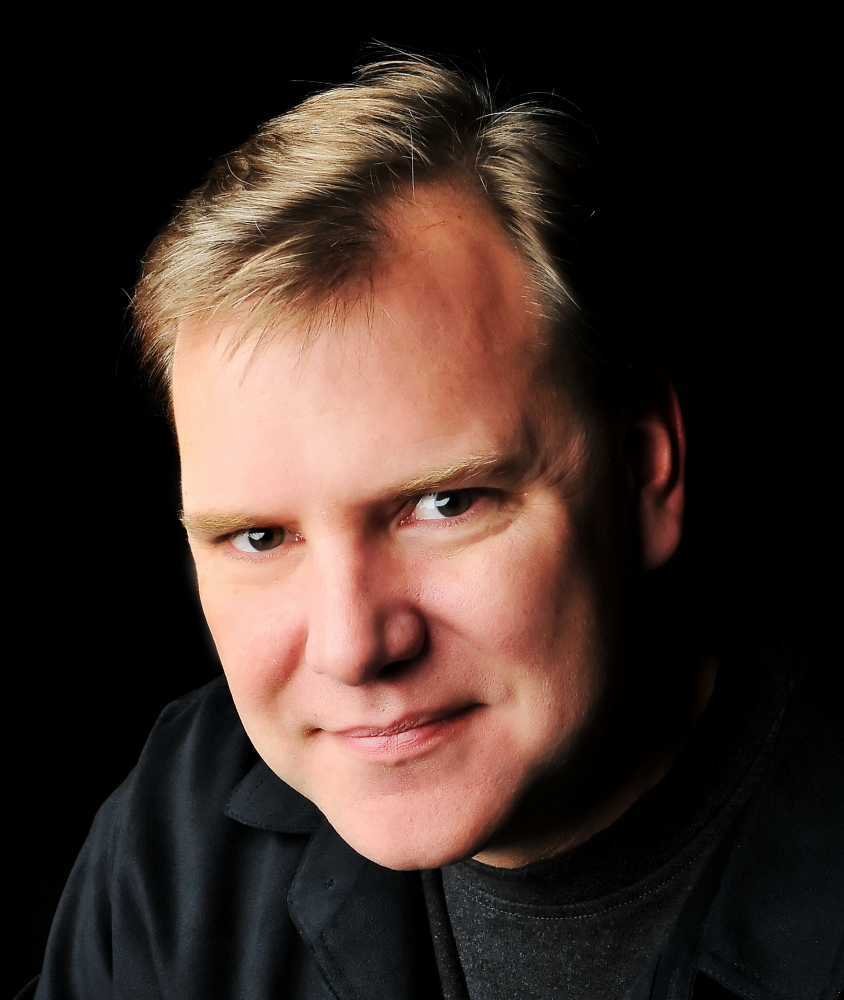 Bill Van Ordsel
Chief Marketing Officer
BookFuel
Bill is the Chief Marketing Officer for BookFuel and has been running digital marketing campaigns targeted as consumers for more than 10 years. He has also run a small advertising agency and helped hundreds of BookFuel authors. As a featured speaker at the Greater Los Angeles Writer's Society, and a frequent speaker at other book conferences, Bill is passionate about book marketing and eager to help authors figure out how market their work effectively and efficiently.
Workshop – Review your Amazon Sales Page (Friday – 3F)
Are you already published? If so, the number one point of sale for your book is likely your Amazon sales page (and your Amazon Author page). Learn how to improve and optimize your Amazon Sales page so that it effectively hooks your target reader and converts them to a purchase of your book.
Services – BookFuel will guide and assist you through every step of the self-publishing process so that you can maintain complete control of the process and the ownership of your work.
---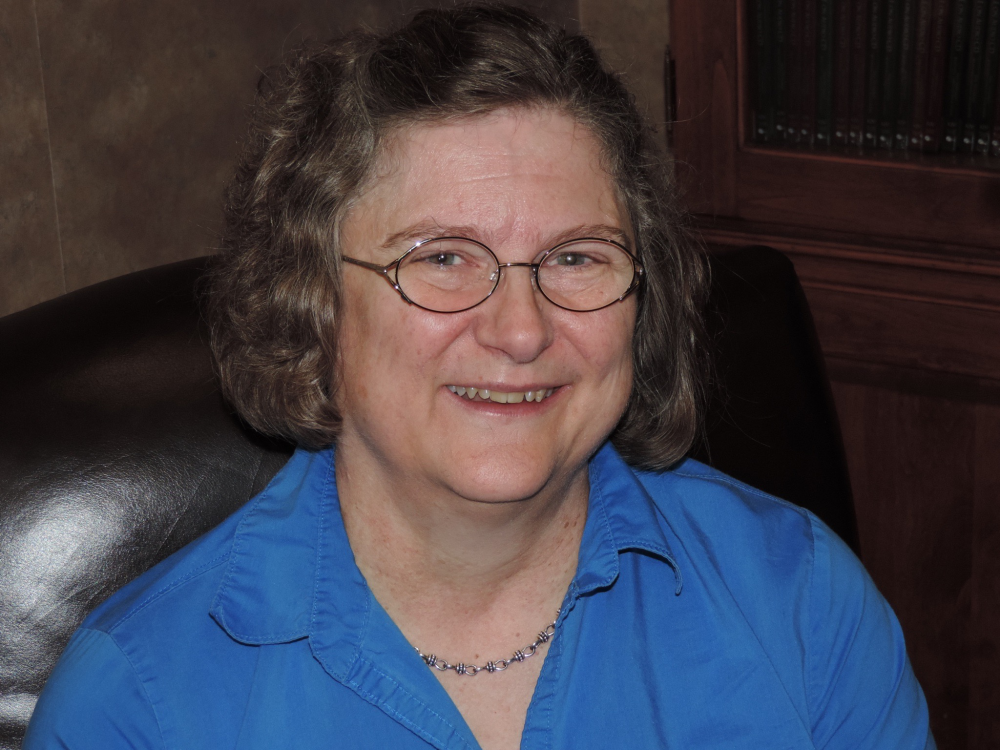 Marjorie Vawter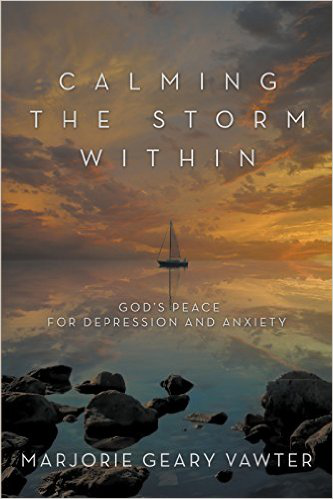 Author
Editor & Proofreader, The Writer's Tool Editing
Assistant to Conference Director
http://www.marjorievawter.com
Marjorie is a full-time freelance editor and writer. She is the author of many published devotionals, several devotional books, articles, and book reviews, plus three novellas and a full-length nonfiction book. As the assistant to the conference director for the Colorado and Greater Philadelphia Christian Writers Conferences, Marjorie has to opportunity to work with publishers, editors, agents, and publicity directors, as well as other writers. Mom to two adult children and a daughter-in-love and Grandma to one granddaughter (and a grandson due in May!), Marjorie recently moved back to Colorado and lives with her husband, Roger, and cat, Sinatra, in the Denver metro-area.
Early Bird Workshop – Prepared to Write His Answer (Wednesday, E1, 1:00 – 2:00)
How can we write His answer when we don't know His Word? In this class we will talk and journal about the foundation of God's Word, as well as how to prepare the soil, the seed, and the servant in order to write God's answer every time we sit down to write.
Paid Critiques – Articles, personal experience stories and articles, devotionals, contemporary fiction, crime/mystery, historical fiction, legal/political thrillers, romance, suspense and thriller, women's fiction.
---
Beth Weikel

Author
Co-director, by His design
Representing Encore Communications, Inc.
Beth is a Bible student and teacher. She has 9 published books and a teaching DVD. She has been a pastor's wife, published writer of articles and features, editor of a Christian newsmagazine, a secondary English teacher in public school for over 20 years, and a volunteer in ministry efforts and civic affairs that support healthy community. Since her retirement from full-time employment, she has rediscovered time to enjoy her continuing interest in art, photography, music, gardening, and design. Along with her husband, Dave, she facilitates small group discipleship studies, travels to teach workshops, and provides resources and training online ( www.byhisdesignonline.com). She says, "In the past six years God has been my Sustainer, Rock, and Friend who has brought me through a series of losses I would have never imagined."
Workshop – Writing from a Biblical Worldview (Saturday – 6B)
Beth will challenge and encourage you to write so that your words will reach the nonbeliever.
Editorial Needs – Encore Communications, Inc. utilizes the expertise of working professionals to produce a reasonably-priced, quality product. We guide authors through the publishing process from start to finish, from manuscript evaluation, editing, layout, printing, and marketing. Beth's areas of expertise include writing, teaching, content editor, and project design. Non-Fiction: most genres, Academic, Apologetics, Bible Studies, Books, Christian Living, Christian Education/Curriculum, Christian Ministry/Leadership, Inspirational, Personal Experience, Spiritual Growth, Spiritual Warfare. Children/YA: Activity Books, Nonfiction Books.
---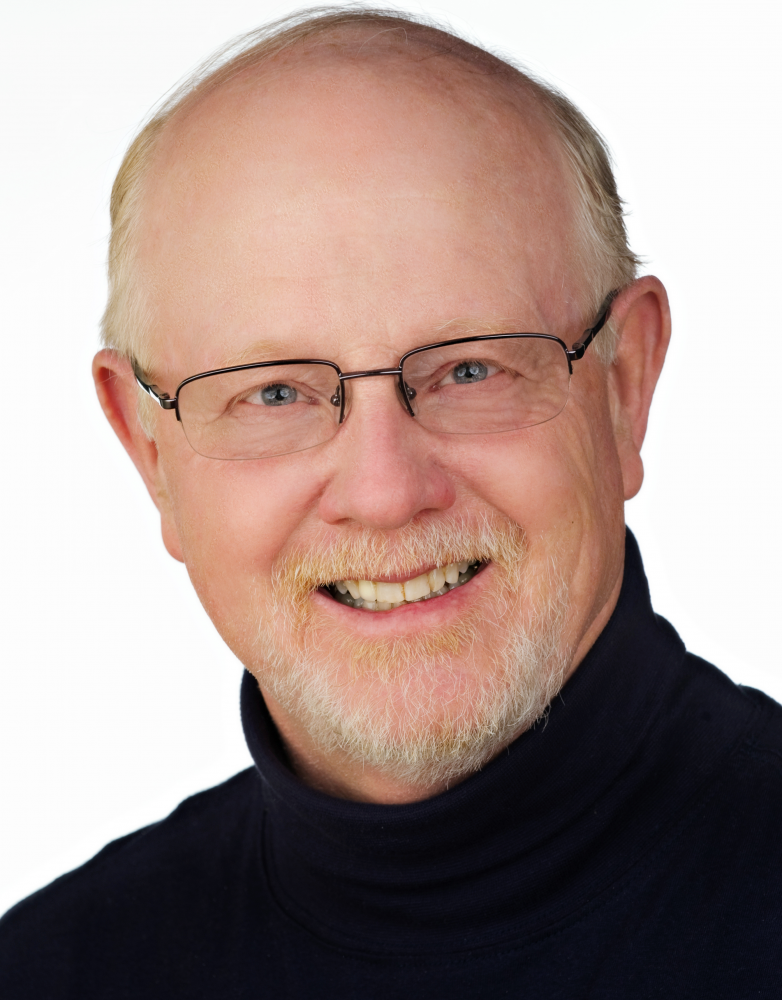 Dave Weikel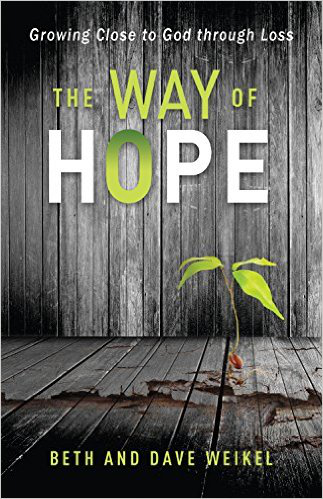 Author
Co-director, by His design
Consultant, Encore Communications, Inc.
After being discipled into ministry through Peninsula Bible Church's Intern Program, Dave was a pastor in the Colorado Springs area. He also served as a church administrator in California. His ministry would be categorized as verse-by-verse Bible teaching, creative outreach ministries, and in-depth discipleship of men. Dave also was a teacher and school administrator focused on leadership skills to aid organizations. He says, "When God calls us into a season of loss and grief, He becomes our all and all. He meets us and builds into our lives a dependence on Him, so 'that we do not rely on ourselves, but on God who raises the dead' (2 Corinthians 1:9). My desire is to share this message of dependence on the sufficiency of Christ."
Workshop – Self-Publishing without Big Bucks (Thursday – 1E)
I have a friend who published through a company that will remain nameless and the cost of each of his books (hardcover) is $37.00). I have become very focused on helping people not make this mistake.
Editorial Needs: Encore Communications, Inc. utilizes the expertise of working professionals to produce a reasonably-priced, quality product. We guide authors through the publishing process from start to finish, from manuscript evaluation, editing, layout, printing, and marketing. Dave's areas of expertise include administration, teaching, social media, and marketing. Nonfiction: Most genres, Academic, Apologetics, Bible Studies, Books, Christian Living, Christian Education/Curriculum, Christian Ministry/Leadership, Inspirational, Personal Experience, Spiritual Growth, Spiritual Warfare. Children/YA: Activity Books, Nonfiction Books. Dave says: "If you're self-motivated and willing to do the hard work of writing, revising, decision-making, and learning, Encore Communications, Inc. could be the right fit."