Authors are available for free one-on-one 15-minute appointments! Be sure to complete and return your Appointment Request form that you will receive when you register. For your appointments to be booked in the order that you registered, your form must be received by April 11. All appointment requests must be received by May 2.
Click here for a PDF spreadsheet of some of their areas of expertise.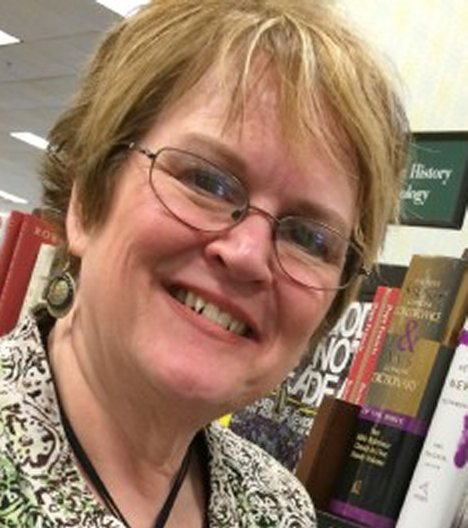 Twila Belk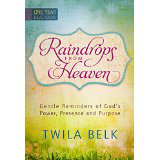 Author, Speaker
"The Gotta Tell Somebody Gal"
Unable to come :( - Twila writes: "I was so looking forward to teaching at the conference, but God has different plans for me right now. He's taking me down a different path and giving me a new platform. I don't know what all's ahead for me, just that I'm going into an aggressive treatment program for breast cancer that is causing me to clear my traveling schedule for pretty much the rest of the year. Looks like I'm going to have a 'vacation.' I'm really hoping that I'll feel well enough to write while I'm going through treatments, because I have lots of messages that need to be written, and this would be a great time to do it. I look forward to seeing God work in big ways." Father, please place Your hand of healing on Twila!
Twila is a Christian communicator with a goal of taking important truths and making them easy to understand. She enjoys laughing and promoting laughter, but even more than that, she's passionate about helping people discover who God is and how big God is and proving that He can be trusted. She's got lots and lots of proof of God's faithfulness and goodness, and she just has gotta tell somebody!
Since June of 2007, Twila has worked with veteran author Cecil (Cec) Murphey as his executive assistant, scheduler, promoter, PR person, events coordinator, and biggest fan. Cec is a NY Times best-selling author and international speaker. He's written more than 135 published books, including the best sellers 90 Minutes in Heaven (with Don Piper) and Gifted Hands (with Dr. Ben Carson).
Twila has written or cowritten six books and contributed to several others. Her newest book, Raindrops from Heaven: Gentle Reminders of God's Power, Presence, and Purpose, released in early 2015. In addition to speaking and writing, Twila enjoys teaching at writers' conferences across the nation. Her mission is to do whatever she can to make God famous. That includes being a champion for others who have a message of hope and encouragement – one that points people to God.
Early Bird Workshop – Ten Things that Separate the Pros from the Amateurs (Wednesday, E9, 2:15 – 3:15)
Learn steps to take and habits you can develop that will make you stand out like a pro. (Will be taught by Nick Harrison.)
Workshop – A Writer's Checklist (Friday – 3B)
Why settle for so-so writing when you can make it shine? Learn about common writing problems and get suggestions for how to be your own best editor. With the help of the checklist, you can take your work to a new level. (Will be taught by Cathy Lawton.)
Workshop – Say It with Humor (Friday – 4G)
A touch of humor can help get your message across in a fun and memorable way. Learn about the benefits of using humor, where to find it, and how to incorporate it in your writing and speaking. (Will be taught by Debbie Hardy.)
Paid Critiques – Non-Fiction: Anthologies, Articles, Books, Book Proposals, Christian Living, Devotionals, Gift Books, Inspirational, Spiritual Growth, Women's Interests. Other: Marketing Plans, Website Evaluation.
---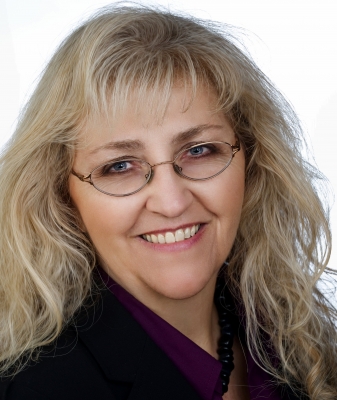 Dianne E. Butts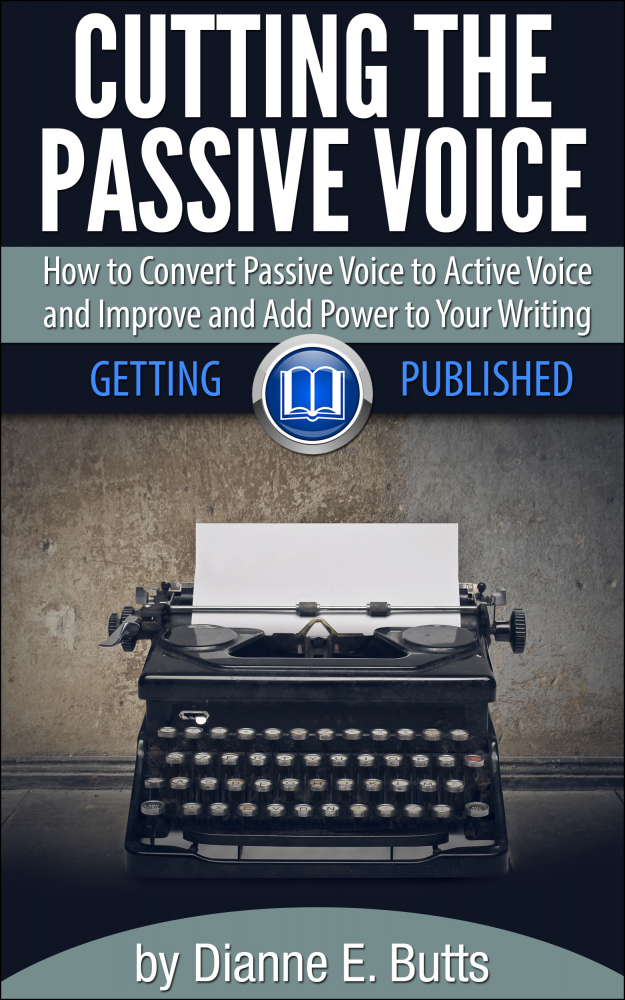 Freelance Writer
Author, Speaker
Screenwriter
www.DianneEButts.com
Dianne has been writing for more twenty-five years and has attended CCWC since 1990. She is the author of six print books (one published independently), a series of e-books for writers, a series of e-books on Bible prophecy and teaching, and about 300 articles and short stories in print magazines and more in online websites. I highly recommend her blog for writers and her "Getting Published" e-books
Dianne attended the Act One Writing for Film & Television Program in Hollywood in 2010. Her feature screenplays have placed as a top ten Finalist in the Kairos Prize for Spiritually Uplifting Screenplays (www.KairosPrize.com) in January 2015 and a different script as a Semifinalist in January 2013. Her first short script, based on a true story in her book, Deliver Me, was a Finalist in the 168 Film Project's "Write of Passage" contest in 2010. In 2012 she wrote and produced her short film, "The Choice," also based on a true story in Deliver Me, for the 168 Film Project, which you can see here: http://bit.ly/TheChoiceFilm.
When she isn't writing, Dianne enjoys photography; staring at the moon through her telescope; gardening with her cat, P.C.; and riding her motorcycle with her husband, Hal. They are members of the Christian Motorcyclists Association, an evangelistic organization reaching motorcycle enthusiasts for Jesus. She lives in southern Colorado.
Early Bird Workshop – Basics for Beginners AND Getting the Most Out of the Conference (Wednesday, E14, 4:15 – 5:45)
Ten tips to launch your writing ministry-business, including how to find and study markets, format and submit your manuscripts, work with editors, track submissions, follow-up on manuscripts, know what rights you're selling, get organized, get the most out of the conference, and more.
Workshop – 10 Reusable Tools to Market Your Book (Saturday – 6F)
Why would anyone buy your book? Have you given them a reason to buy it? Get ten reusable tools to sell your books. We'll brainstorm benefits, features, keywords, and more. We'll use those to write ad copy, landing pages, a sales letter, press release, and Q&A for interviews. With these documents all set, we'll use this information over and over to sell your book through e-mail, postcards, blog tours, radio interviews, approaching organizations that need your book, and more.
Paid Critiques – Non-Fiction: Articles. Other: Screenplays.
---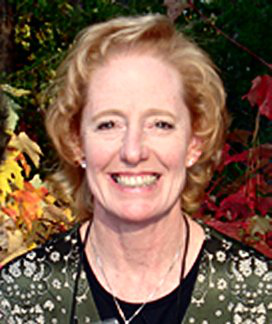 Liz Cowen Furman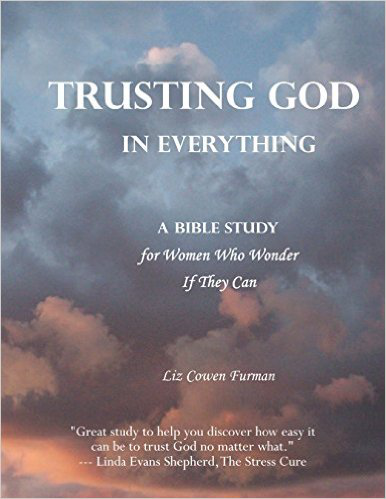 Author, Speaker
www.lizcowenfurman.com
Liz is an author, encourager, mentor, teacher, and speaker. However, her most important job is as mother to her three boys and being a support to her husband, Appellate Court Judge, Dave Furman. She is the author of two books and many more in the works. Her latest book is Trusting God in Everything: A Bible Study for Women Who Wonder If They Can. When she is not working on a book, she is journaling and writing articles. Her humor articles can be seen in The Christian Pulse Online Magazine starting December 19, 2011.
Liz is also an artist. She did the artwork for her first book. She also paints windows for the Holidays and makes wedding and specialty cakes. Her favorite medium is watercolor and colored pencil. Liz often jokes that she has to take lots of pictures of her art since most of it is edible (cakes) and erasable (Christmas windows).
Liz teaches at MOPs groups and is the facilitator of a Bible Study spanning over a decade. Her teaching experience over the years includes TCBS (Community Bible Study for Teens) and a MOPs Mother's Bible Study. Liz is also a classroom teacher licensed to teach K-6the grade. She currently is substituting K-12 in Jefferson County Schools in Colorado. As a popular women's speaker for retreats, banquets, teas, seminars, MOPs, conferences, holiday events, luncheons, couples gatherings, teen and tween groups, her desire is to encourage women to Laugh, Listen and Live peaceful lives of victory. (Laugh together, Listen to GOD's plan, and Live victoriously.)
Early Bird Workshop – Writing from Your Heart (Wednesday, E12, 2:15 – 3:15)
How to be real in your writing and write from your strengths, while letting the authentic you shine through. No frozen chosens allowed, we can't expect to reach anyone if we poise ourselves a notch above. Be sure you are not portraying your life as a perfect believer's life, because there only ever was One perfect believer and it is not me (and not you).
Paid Critiques – Liz would love to meet with you during a one-on-one appointment to offer prayer and encouragement (or even to practice your pitch :)
---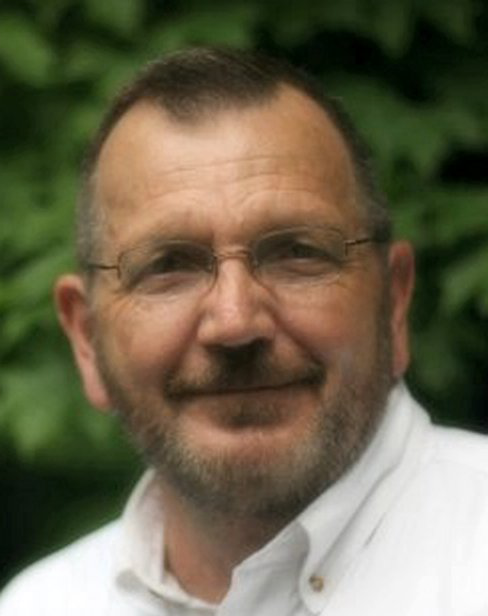 Michael Gantt
Author, Speaker
?Pastor, Musician
www.growinggodlyseed.com
www.kenyadevfund.org
Michael has been preaching since he was 13, singing gospel music professionally for over 50 years, and in full time pastoral ministry for 42 years. He is currently the Senior Pastor at Agape Christian Fellowship in Brattleboro, Vermont, where he has served for the past 34 years. He serves alongside his oldest son, Michael Bryan. He and his wife, Barbara, have 5 children and 10 grandchildren.
Michael is deeply committed to the restoration of the family as the center of the Kingdom of Heaven and fathers as the spiritual center of the home. He travels across America encouraging families and fathers to "guard the treasure that has been deposited within them" (1 Tim.1:14). His blog, Growing Godly Seed, and writing there covers a broad range of subjects.
Active in international ministry for over 20 years, Michael's most recent work is among the deaf in Kenya where he is passionately involved in strategic development with Deaf Ministries International and the Immanuel Christian School for the Deaf in Western Kenya. You can learn more about his work there at www.kenyadevfund.org.
Keynote – The Cross Is the Main Thing (Saturday am)
The church has slowly and surely become "issue driven" more than gospel driven. We are driven now by the issues of abortion, homosexuality, and governmental interference, and, therefore, have become more suited to announcing judgment than preaching redemption.
Continuing Session – Addressing the Issues, How Then Should We Live? – Part 2 (Saturday, 3:00 – 3:45)
God has established a moral standard to govern all men. It is not a standard for some men to obey, while others are free to ignore. The moral laws of God are not constraints as much as they are a guard rail. They are not meant to hem us in but to protect us from danger. When men and nations honor the moral principles of Scripture they reap blessings that are tied to those principles. Those who put their trust in God will not be disappointed, and they will not be abandoned in the hour of trouble. But we must not put our trust in men, or politicians, or the pillow prophets who proclaim ease and comfort and that "our best days are ahead." There are God-appointed principles by which we must govern our lives in order to know his blessing and mercy.
---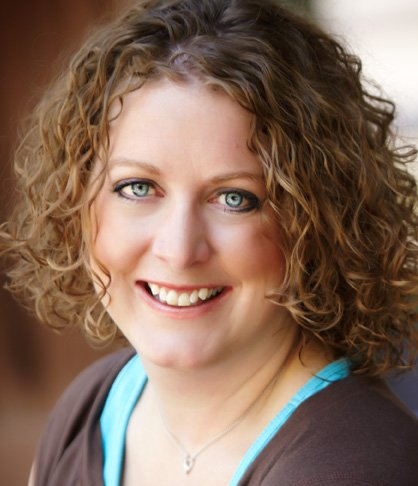 Darcie J. Gudger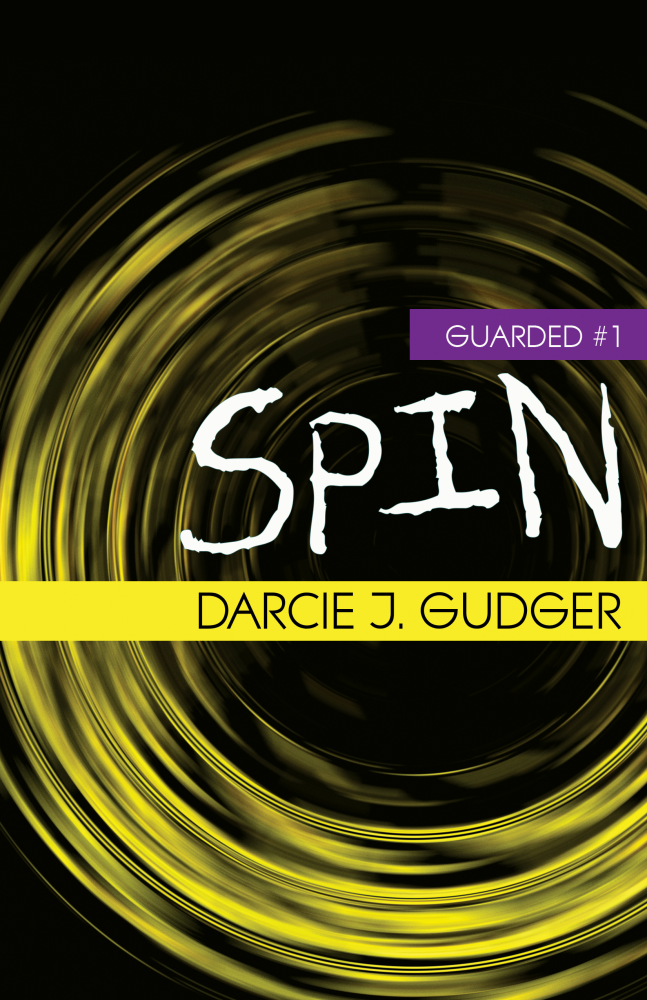 Author
www.darciejgudger.com
Coffee Break Coordinator
Teens Write Facilitator
Darcie lives in the windy state of Wyoming with her husband, son, psycho dog, and blob (who passes as a cat . . . sort of). When not writing, her main purpose in life is to keep things from blowing away.
In past lives, Darcie earned her B.A. in psychology from Houghton College and her Masters of Education from the University of Colorado, Denver. She spent 4 years in the classroom as a high school special education teacher. For 15 years, Darcie instructed several award-winning scholastic color guard teams from Colorado. She was also on staff with WGI Open class semi-finalist team Malachi Independent Winter Guard.
Her debut novel, SPIN, was released in September of 2014. The second novel in her contemporary series will be finished soon. She was on faculty for the 2015 CCWC Teens Write. Darcie is co-founder and leader of WY Write, a Christian writers' group in Casper. She will be teaching life long learning and community education classes on creative writing and writing for publication through programs at Casper College. Darcie also offers editing and proofreading services.
Teens Write – Storybuilding: Plot and Character - Team taught with Kim and Kayla Woodhouse (Saturday, 2:15 – 3:45)
Want to know the secret behind timeless tales such as Star Wars? The appeal spans generations! Darcie, Kayla, and Kim team together to show you how memorable epics are built, focusing on plot and character. So learn to write story that lasts. It is recommended to watch Star Wars episodes 4,5, and 6 before attending.
Paid Critiques – Fiction: Action/Adventure, Contemporary, Contemporary Suspense, Crime/Mystery, Fantasy, Futuristic, Legal/Political Thrillers, Speculative, Suspense and Thriller, Thriller/Mystery, Thriller/Supernatural, Women's Fiction. New writers and teens are encouraged to take advantage of this opportunity.
---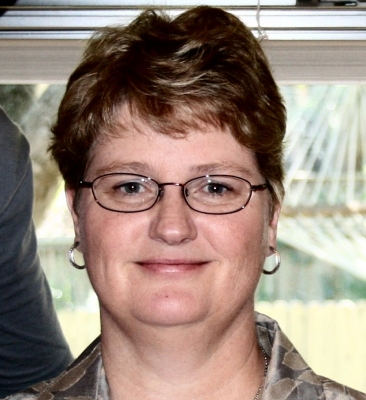 Barbara Haley

Author, Registrar
Appointments Coordinator
Bookstore Manager
www.barbarahaleybooks.com
Barbara, an elementary teacher and reading interventionist, has been writing for over 20 years. Her fiction includes juvenile chapter books: The Purple Heart, Boot Camp, and Singing Soldiers. In nonfiction, she is a regular contributor of devotions for The Secret Place and Quiet Hour and has published numerous articles and short stories in magazines, compilation books, and Sunday school papers.
Workshop – Make a Scene: Crafting a Powerful Story One Scene at a Time (Friday – 3C)
Learn how character, plot, and dramatic tension work together within the framework of individual scenes. We'll examine the functions of a scene and compare beginning, middle, and final scenes. And finally, we'll discuss nine types of scenes, including: suspense, dramatic, contemplative, dialogue, action, flashback, epiphany, climactic, and the final scene.
---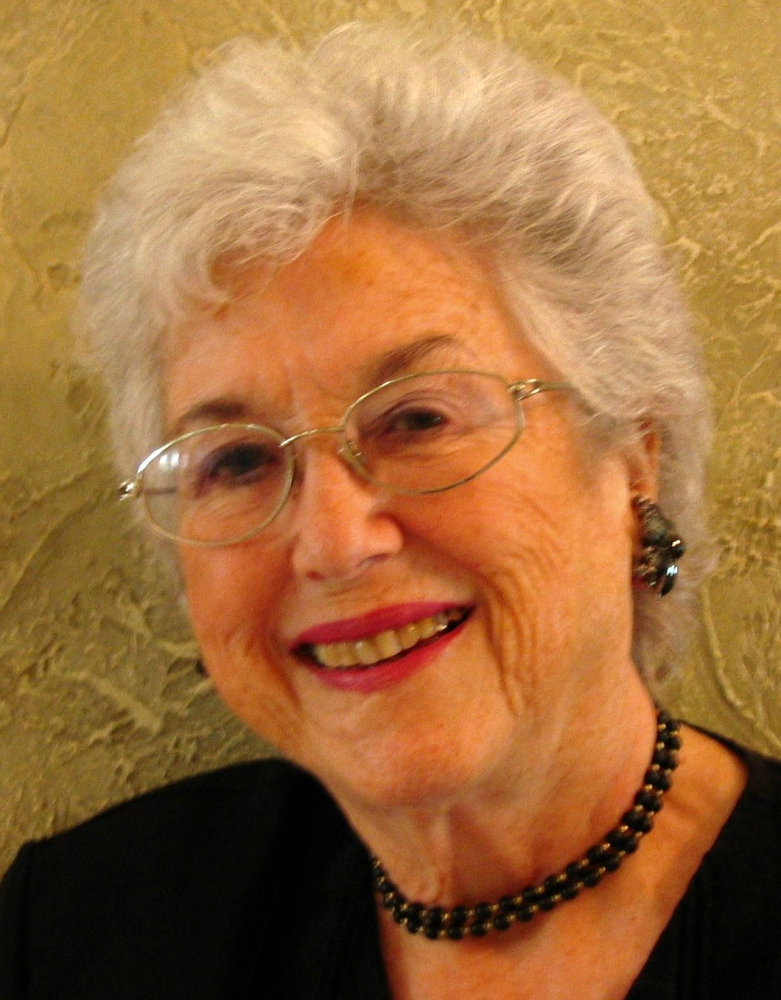 Louise L. Looney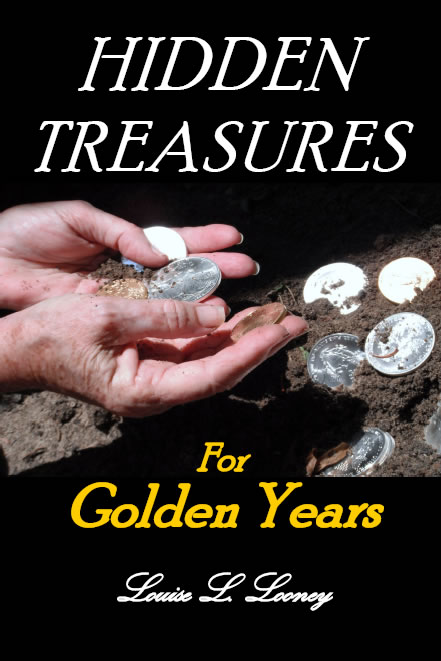 Author
http://louisellooney.com
Louise is a Bible teacher, author, speaker, teacher, and mentor. She's taught elementary through college levels, in the prison system, and in an underground Christian School in a Communist country. She directed a Christian Retreat Center, Hidden Manna, for 15 years, as well as serving as the director of Spiritual Affairs at a psychiatric hospital. She is currently involved in a program with the Texas Prison System to help prisoners bond with their children and is a facilitator in Celebrate Recovery. She has written four books since age 75. Her first book, Hidden Treasures for Golden Years, won the 2011 Selah Award as the best book on Christian Living.
Workshop – Still Climbing – Not Over the Hill (Friday - 3A)
Wisdom gleaned from past experiences contains a warehouse filled with stories that can be your legacy to pass on to future generations. Press in and polish these jewels to inspire others. Keep on writing!
Paid Critiques – Louise would love to meet with you during a one-on-one appointment to offer prayer and encouragement.
---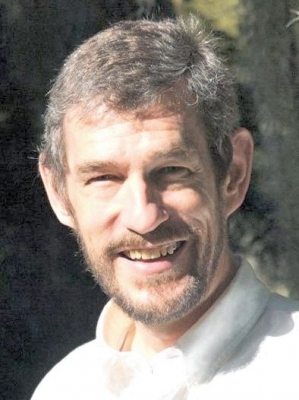 Peter Lundell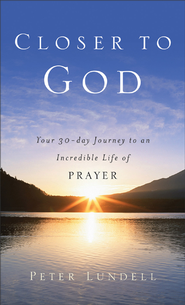 CCWC Pastor-in-Residence
Author, Pastor
Bible College Teacher
www.PeterLundell.com
Peter is a pastor, Bible college teacher, and writer who helps people connect with God and live well in the face of eternal reality. With missionary and teaching experience all over the world, he brings new perspectives to what most people overlook. He holds an M.Div. and D.Miss. from Fuller Theological Seminary and has authored books and articles on prayer, revival, and spiritual warfare. He writes nonfiction, fiction, and collaborative books. Visit him at www.PeterLundell.com for his weekly blog, online library, and inspirational "Connections."
Keynote – Writing Light Into Darkness (Thursday am)
Darkness infiltrates every person and every area of our society. If God has created you to write, you have an inbuilt purpose to write light into darkness. How do we grasp that, and how do we make it happen?
Workshop – Emotional Healing and the Writer (Thursday – 2A)
Critical insights for identifiying and recovering from the effects of a wounded heart and then writing about it or getting past it to write with freedom.
Workshop – Being Real in Your Writing (Saturday – 5B)
Principles and examples of becoming authentic and open in your writing along with probing questions and guided practice.
---

Alex Marestaing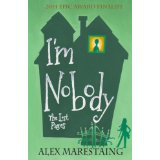 Author
www.alexmarestaingbooks.com
Alex uses his work to bring light to middle grade and YA readers. As a writer, he's worked on creative projects for The Walt Disney Company, Lego, Thomas Nelson, and The Los Angeles Times. In addition, he's written freelance for various faith-based publications and has covered soccer in Europe and the U.S. for Sports Spectrum Magazine and Yanks Abroad.
Alex's latest novel, I'm Nobody, is a suspense driven YA/Middle Grade tale about an agoraphobic teen who begins receiving strange, poetic notes from someone claiming to be reclusive, and long dead, poet Emily Dickinson. The book recently won an honorable mention at the London Book Festival and was nominated for an EPIC Award by the Electronic Publishing Coalition.
When not working on his next novel, Alex is an obsessive traveler and spends most of his summers in Sweden with his wife and three kids.
Workshop – Finding Success in YA and Middle Grade Markets (Friday – 3G)
In an age of iPhones and apps, writers face some tough competition when trying to catch the attention of young adult and middle grade audiences. This workshop will discuss current trends in the youth market and will help writers better understand why books such as The Fault in Our Stars, Eleanor and Park, and Wonder have resonated with a new generation of readers. Attendees will leave the class with a better understanding of what publishers are looking for and learn how to use creative points of view, pacing, and unique setting and character elements to draw readers into their tales. Alex hopes that this class will equip and inspire writers to shine light in a genre that has grown increasingly dark over the last few years.
Workshop – Start & Finish Your Novel Writing Adventure (Saturday – 5C)
Writing a novel is a long journey, and without a map it's easy to get lost. This workshop is geared towards writers who are serious about embarking on, and completing, this journey. From inspiration to destination, this class focuses on six key elements of the novel writing process: planning, outlining, writing, editing, pitching, and time management (so that it can all get done). By sharing what's worked for him, and what hasn't, Alex hopes that writers will leave the class with a novel writing "roadmap" of their own.
Teens Write - Cool Kids (Saturday, 1:00 – 1:40)
Do you eat lunch alone, sit in the back row at church, and ever feel like you're on the outside looking in? Based on the song "Cool Kids" by Echosmith and the story of Mephibosheth (2 Samuel 9), Alex will challenge you to take your place at God's table, not because God pities you, but because you're made in His image, because you matter, and because the world needs you. Alex uses video and music to engage listeners. He connects with students through stories, such as how he got his first job at Disney and how he survived the chaos of being a freelance sportswriter on the weekend of David Beckham's arrival in Los Angeles. Mostly though, Alex shares how God miraculously called a shy high schooler like him up to the King's table.
---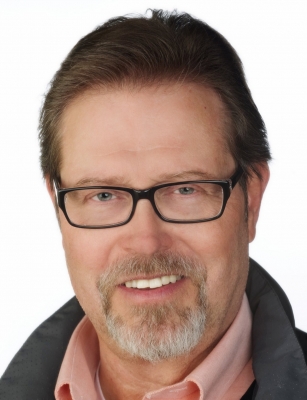 Rick Marschall
Author, Historian
Monday Morning Music Ministry
Rick is the author or editor of 74 books and hundreds of magazine articles in categories ranging from pop culture to classical music to children's books to Christian apologetics. He has taught at four universities; has spoken overseas on behalf of the Department of State; was Director of Product Development for Youth Specialties; was Editor of Marvel Comics; was Managing Editor of Rare Jewel magazine, the Christian worldview journal of culture and politics; and a writer for Disney. He produces the weekly blog Monday Morning Music Ministry. His essays and articles have appeared on the sites Real Clear Religion, the Assist News Service, CBN.com, and the Renewing American Leadership (ReAL) organization.
Night Owl Roundtables – Addressing the Issues with Charles Patricoff (Wednesday, Thursday, and Friday evening)
Roundtables on critical issues including abortion, cultural restoration, Israel, Christian heritage in American history, self-governance and church in politics, and Islam.
Continuing Session – Addressing the Issues – Stand for Truth (Thursday, 11:00 – 11:45)
Do not be intimidated about taking stands or against laying strong foundations in your writing. God's people have faced the same challenges through all of history. How to stand for the Truth, and remain accessible.
Workshop – Writing Their Answers, Too (Saturday – 6F)
The art and the craft of writing biographies and profiles . . . and the usefulness of this genre to God's Kingdom work. Bios are a great way to share the testimonies of believers . . . and inspire others to excel!
Paid Critiques - Biographies, Books, Book Proposals, Culture/Contemporary Issues, Devotionals, Humor, Memoir, Personal Experience. Fiction: Historical, Legal/Political Thrillers. Children/YA: Articles, Biographies, Devotionals, Graphic Novels, Non-Fiction Books for YA, Tweens, and Teens, Picture Books. Other: Blogging, Humor.
---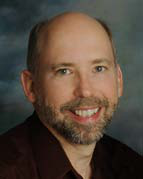 Charles Patricoff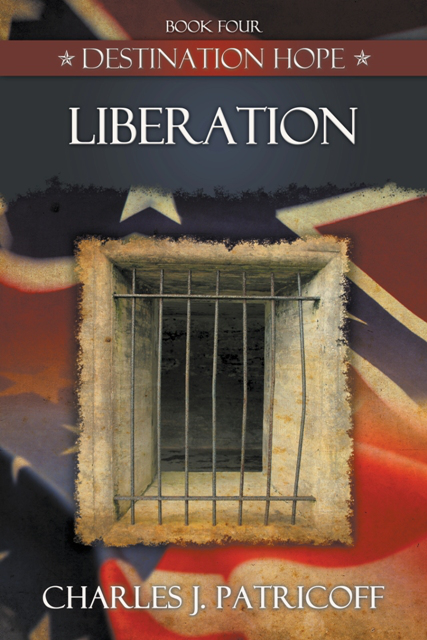 Author, Speaker
Charles is an author with a personal passion for American history and our nation's unique Christian heritage. As a Jewish follower of Yeshua, Charles speaks at Pro-Life and Tea Party rallies about our godly American heritage. "I write to preserve life and liberty, because by fighting to provide freedom for others, we preserve freedom for ourselves." For over 35 years he supported the Department of Defense where his work gained recognition throughout the military and weapons development corporations.
Night Owl Roundtables – Addressing the Issues with Rick Marschall (Wednesday, Thursday, and Friday evening)
Roundtables on critical issues including abortion, cultural restoration, Israel, Christian heritage in American history, self-governance and church in politics, and Islam.
Continuing Session – Addressing the Issues – America at the Crossroads (Thursday, 10:15 – 11:00)
This is a pivotal year for the United States of America. Will it follow the current path and become a Progressive/Socialist society like many European morally and fiscally bankrupt states, or will it alter course to become a stronger Constitutional Republic?
---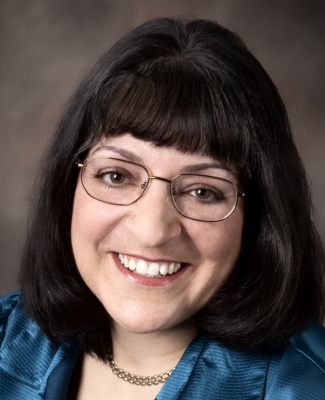 Ava Pennington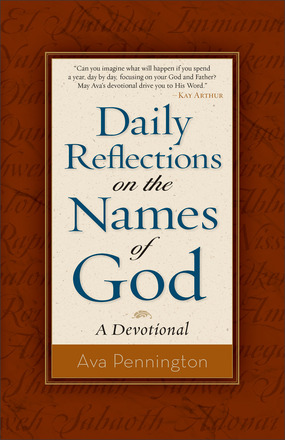 Author, Bible Teacher, Speaker
www.avawrites.com
Appointment Desk Co-Captain
Officer, CAN (Christian Authors Network)
Ava is enjoying a second career as an author, teacher, and speaker. She teaches a weekly, interdenominational Bible Study Fellowship (BSF) class from September through May each year. And she writes. She's written for organizations such as Focus on the Family, Christianity Today, and Haven Ministries. She's also been published in 25 anthologies, including 18 Chicken Soup for the Soul books. Her newest book, Daily Reflections on the Names of God: A Devotional, is endorsed by Kay Arthur, founder of Precept Ministries, International. Ava has also co-authored two children's picture books, Do You Love Me More? and Will I See You Today?
Author Interviews (Friday pm)
Ava has prepared a helpful tip sheet for the book signing that will follow her interviews with authors. You'll find it and more resources at Free Writers Helps.
Paid Critiques – Non-Fiction: Ava is willing to do a paid critique for most Non-Fiction Genres.
---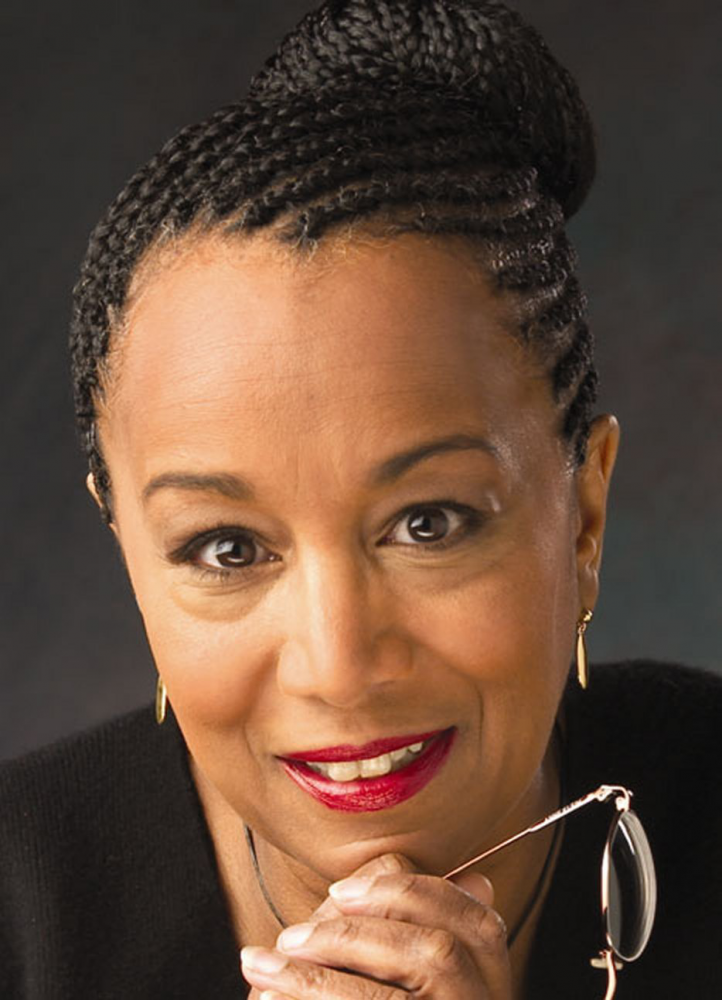 Patricia Raybon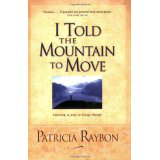 Author, Journalist
Professor Emerita, University of Colorado
www.patriciaraybon.com
Patricia is an award-winning author whose essays have been published in The New York Times Magazine, Newsweek, USA Today, USA Weekend, In Touch Magazine, Guideposts, Christianity Today, the Washington Post's "Acts of Faith" blog, The High Calling, Her.Meneutics and also aired on National Public Radio.
She is author of the critically acclaimed My First White Friend, which won a Christopher Award and a Books for a Better Life Award; her prayer memoir, I Told the Mountain to Move; a Book of the Year finalist in Christianity Today's 2006 Book Awards competition, The One Year God's Great Blessings Devotional; and Undivided: A Muslim Daughter, Her Christian Mother, Their Path to Peace.
Formerly a Sunday magazine editor at The Denver Post and a features reporter at the Rocky Mountain News, Patricia taught print journalism at the University of Colorado at Boulder for 15 years, getting promoted to professor emerita. She is a Certified Instructor of the Journal to the Self® Workshop, an expressive writing curriculum, and teaches at writing conferences and retreats nationwide. A regular contributor to Today's Christian Woman, she now writes full-time on matters of faith and teaches at writing workshops and retreats nationwide.
Keynote – Moving Our Mountains with Prayer (Friday pm)
Do you need encouragement to move your "author" mountains and to heal your life's divides?
Early Bird Workshop – Journal to the Self® (Wednesday, E7, 1:00 – 3:30)
Refocus your writing journey by learning proven journal-writing techniques that inspire you to work through negative emotions, clarify thoughts, resolve problems, heal relationships, uncover hidden strengths, gain personal healing, growth, recommitment, and change. Patricia is an author and a Certified Instructor for the Journal to the Self® Workshop.
Workshop – Master the Memoir (Friday – 4D)
Is your life worth a book? Have personal challenges and triumphs taught you lessons worth sharing? Join award-winning memoirist Patricia Raybon for a writer's exploration and overview of the first-person journey called the memoir. Journey, is in fact, a key concept here. Good memoirs go places—from struggle and insight to surprise and resolution. Make your trip a courageous, page-turning adventure.
Continuing Session – Addressing the Issues – Grace, Race & Forgiveness (Friday pm)
A candid exploration of Patricia's determination as an author, person of color, woman, and believer to heal her racial wounds by exploring the Bible's secrets of forgiveness.
Workshop – Make Room for Christ – Decluttering the Writer's Office & Home (Saturday – 5A)
What happens when we declutter our homes and offices, intending to make room for Christ? Does the process teach us what we expected? When we throw out the "old," is the new always better? Does "tidying up" and throwing away give us the spiritual space we intended? Learn inspiring and insightful answers, plus practical decluttering tips, for the writer's home, office and heart.
Paid Critiques – Non-Fiction: Devotionals, Memoir, Personal Experience.
---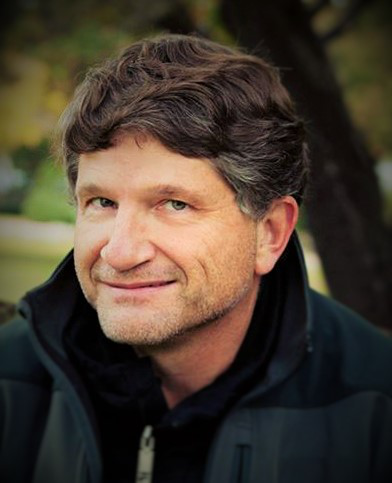 David Rupert
Author, Journalist
www.RedLetterBelievers.com
David is a Golden, CO-based writer, encouraging people to speak truth in community, culture, and work. He is the author of more than 2,000 articles, including pieces in Christianity Today, Relevant, Men of Integrity, and Beliefnet. He most recently served as community editor at The High Calling where he helped hundreds of bloggers find their voice and expand their audience.
David has served as editor-in-chief as one of the nation's largest employee publications. He has co-written several Business Leadership books, and is widely published in a variety of professional publications. He regularly writes about faith and culture for Patheos at www.RedLetterBelievers.com.
Keynote – Live and Write Dangerously (Saturday pm)
Is your writing life stuck? Do you write in the same-old genre to the same-old audience with the same-old results? By allowing discomfort – and even a little danger – into your life, you'll start to find the words that God is actually trying to get you to write.
---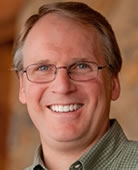 Tim Shoemaker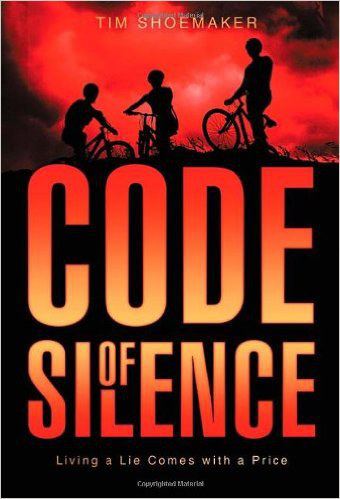 Author, Speaker
www.timshoemakersmashedtomatoes.com
Tim is a full-time speaker and author of 11 books. He is passionate about writing and has worked with youth for over twenty years. Code of Silence, book one of his contemporary suspense series with Zonderkidz, was included in the Booklist Online "Top Ten Crime Novels for Youth" list. Tim was selected by School Library Journal to serve on a four-member "Mysteries and Thrillers" panel for their Summer Teen Event.
Tim speaks at churches and parachurch organizations such as Focus on the Family, Iron Sharpens Iron Men's Conferences, and Moody Pastors Conference. He speaks at homeschool conventions as well as retreats for men and couples. He also speaks at public and Christian schools across the country – so if you know a librarian, principal, or English teacher, talk to Tim about that. Tim has a passionate style of teaching that makes his workshops enjoyable and helps make even difficult topics clear. Happily married for over thirty-five years, Tim has three grown sons and still loves doing volunteer youth work.
Continuing Session – Reaching Youth through Fiction
This isn't just about writing for "kids." It's about writing for possibly the toughest market out there … but one of the most rewarding. We'll look at who you need to be targeting with your writing – and how to avoid the "kisses of death" in the process. Action and fight scenes are critical to your story. We'll share secrets for making them real. Point-of-view, when to show and when to tell, creating stronger scenes, and writing better dialogue – we'll cover all these essentials of great fiction and show you how to use them to boost your story to the next level.
Paid Critiques - Fiction: Action/Adventure, Contemporary, Contemporary Suspense, Suspense and Thriller, Thriller/Mystery, Novels for Children/YA-Teens and Tweens.
---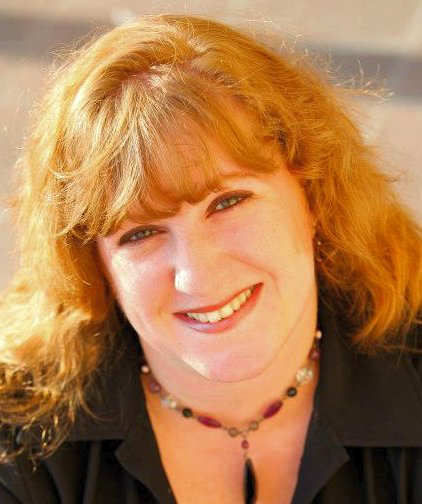 Tiffany Amber Stockton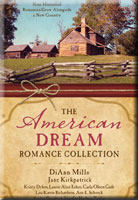 Author, Speaker, Mentor
www.amberstockton.com
Tiff has been crafting and embellishing stories since childhood, where she was often cited with talking entirely too much. Today, she has honed those skills to become a best-selling and award-winning author who writes historical fiction, romance, contemporary stories, and nonfiction. She is also a speaker and teacher on writing, and the CEO of Eagle Enterprises, where she works in the personal development and relationship marketing industry. Her husband, Stuart Vaughn Stockton, is an author as well, and they met at an ACFW writer's conference in 2004. She often says he writes the weird stuff, and she writes the normal stuff. They have 2 children, a Retriever-mix named Roxie, 2 Betta fish, and they live in Colorado.
Her writing career officially began in high school with her first children's book, but she didn't pursue adult fiction until after college. She wrote her first novel in 1999 and joined ACFW in 2002, receiving a request for a full manuscript in September 2004. Two years later, that request resulted in her first sale, and in January 2008, her debut novel released. She has since sold over twenty books with more on the horizon. Three of her novels have won annual reader's choice awards, and in 2009, she was voted #1 favorite new author for the Heartsong Presents book club.
Tiff spends a lot of time mentoring writers, encouraging others on the importance of personal development, and sharing her experiences. She's been a keynote at women's retreats, spoken at several local writer's meetings and one-day seminars, and presented workshops at 2 regional and national conferences. Although she never set out to establish a career in writing or speaking, she is both humbled and blessed by this path to which God has called her.
Workshop – Writing Historical Fiction (Saturday – 6C)
Killing history or bringing it to life requires a lot of work. Some tips and tricks for weaving history into your story and creating a vivid period setting.
Paid Critiques – Fiction: Contemporary, Contemporary Romance, Historical, Issues Fiction, Novellas, Romance, Women's Fiction. Children/YA: Articles.
---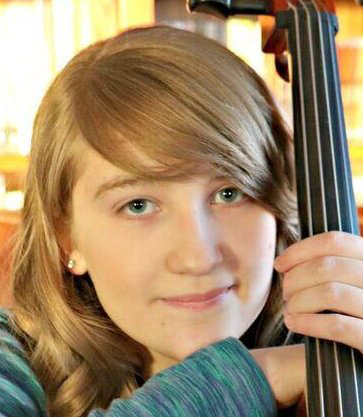 Kayla Woodhouse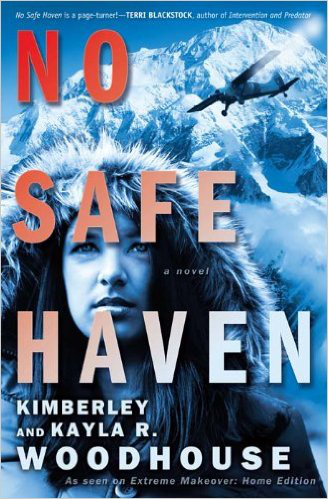 Teen Author
http://kimandkaylawoodhouse.com
Nineteen-year-old Kayla's zest for writing comes from her love of the written word – as witnessed by her voracious reading appetite.
One of only a few dozen cases in the world, Kayla was born with HSAN, Hereditary Sensory Autonomic Neuropathy, an extremely rare nerve disorder. Unable to sweat, or feel pain, she's also been through brain surgery. Yet through a life of hardships, she attempts to keep an ever-present smile and to encourage others to live radically set apart, no matter the obstacles.
In addition to having been home-schooled and writing with her mom, she's an avid swimmer. She is currently trekking on an adventure through college and reading as many books as she can in her spare time.
Kayla has appeared on ABC's Extreme Makeover: Home Edition, The Montel Williams Show, Mystery ER, Focus on the Family's Broadcast, Chris Fabry Live!, The Hour of Power, the Harvest Show, and numerous other national programs as well as hundreds of other interviews. She has been a teacher at the Colorado Christian Writer's Conference for three years and has taught numerous other creative writing workshops.
Kayla is the co-author of No Safe Haven (her first release from B&H Publishers) and Race Against Time, both written with her mother, Kimberley. She is the youngest author to have a full-length novel published by a royalty paying publisher. Kayla contributed to a girl's devotional titled God "Hearts" Me, released in 2013 by Barbour publishers. She won NaNoWriMo in 2015.
Kayla is a gifted speaker and loves to share her love for God and writing with groups all over the country. She feels called to speak out for purity, passion, and purpose and she wishes to share God's truth with others.
Kayla's blog, Living Set Apart, is written primarily for women who are striving to live a life set apart for Jesus. On Thursdays, the blog features a fictional short story/poem from either Kayla or other young writers who submit their stories to the Living Set Apart blog. She has both public and blog accounts on Facebook and on Twitter, and she is an active pinner on Pinterest.
Teens Write – Storybuilding: Plot and Character with Kimberley Woodhouse and Darcie Gudger (Saturday, 2:15 - 3:45)
Want to know the secret behind timeless tales such as Star Wars? The appeal spans generations! Darcie, Kayla, and Kim team together to show you how memorable epics are built, focusing on plot and character. So learn to write story that lasts. It is recommended to watch Star Wars episodes 4,5, and 6 before attending.
Paid Critiques – Fiction: Suspense, Thriller/Mystery. Children/YA: Devotionals, Novels, Tweens Fiction, Older Teens/YA Fiction. Other: Blogging, Skits, Play, Puppet Scripts, Poetry.
---

Kimberley Woodhouse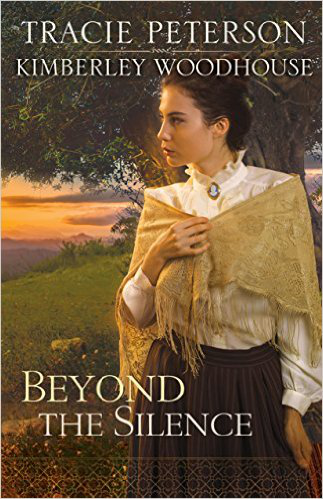 Author, Speaker, Teacher
http://kimandkaylawoodhouse.com
Kim is an award-winning, best-selling, multi-published author of fiction and nonfiction. A popular speaker and teacher, she's shared her theme of "Joy Through Trials" with hundreds of thousands of people across the country. Kim is a highly sought after freelance editor and loves to teach as well and pass on the torch to aspiring writers. She is a pastor's wife and is passionate about music and Bible study. She lives and writes in Colorado with her husband of twenty-plus years and their two amazing kids.
Clinic – Fiction Intensive
What makes a good story? How do you give life to paper characters? Why is setting so critical? What's research got to do with fiction? How can you avoid mistakes like telling not showing, too much backstory, flashbacks within flashbacks, lack of motivation in your characters, and more.
Teens Write – Storybuilding: Plot and Character with Kayla Woodhouse and Darcie Gudger (Saturday, 2:15 - 3:45)
Want to know the secret behind timeless tales such as Star Wars? The appeal spans generations! Darcie, Kayla, and Kim team together to show you how memorable epics are built, focusing on plot and character. So learn to write story that lasts. It is recommended to watch Star Wars episodes 4,5, and 6 before attending.
Paid Critiques – Non-Fiction: Biographies, Books, Devotionals, Inspirational. Fiction: Contemporary Romance, Contemporary Suspense, Historical, Romantic Suspense. Other: Blogging, Humor, Lyrics.