Authors are available for free one-on-one 15-minute appointments! Be sure to complete and return your Appointment Request form that you will receive when you register. For your appointments to be booked in the order that you registered, your form must be received by April 15. All appointment requests must be received by April 30.

Be sure to check the Areas of Expertise charts.
Nonfiction Fiction Children/YA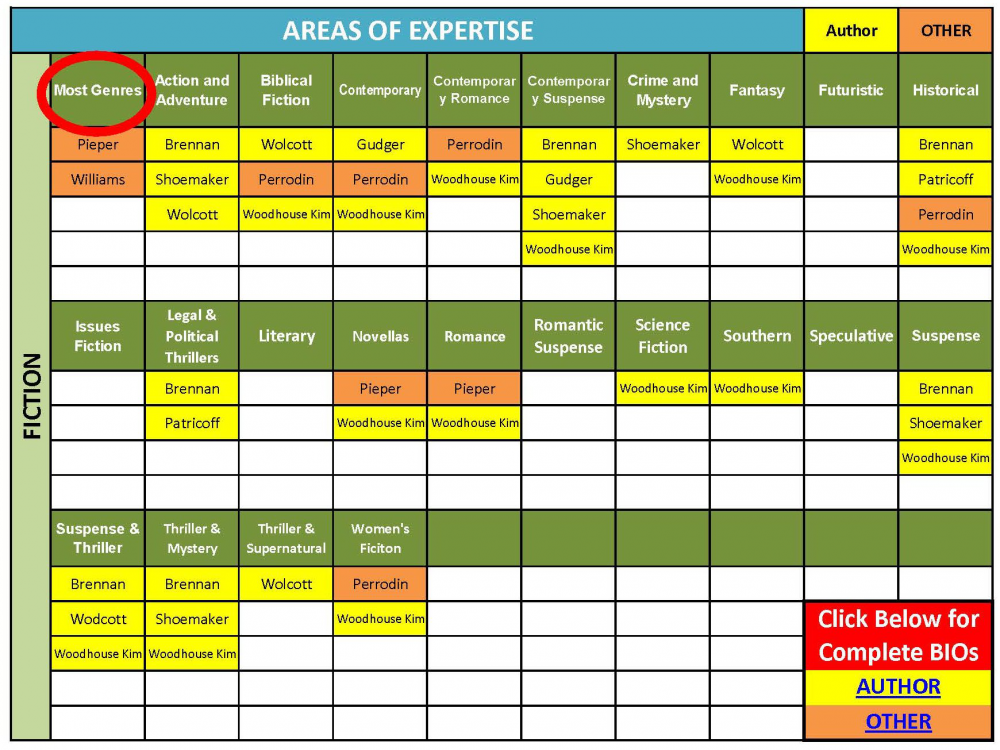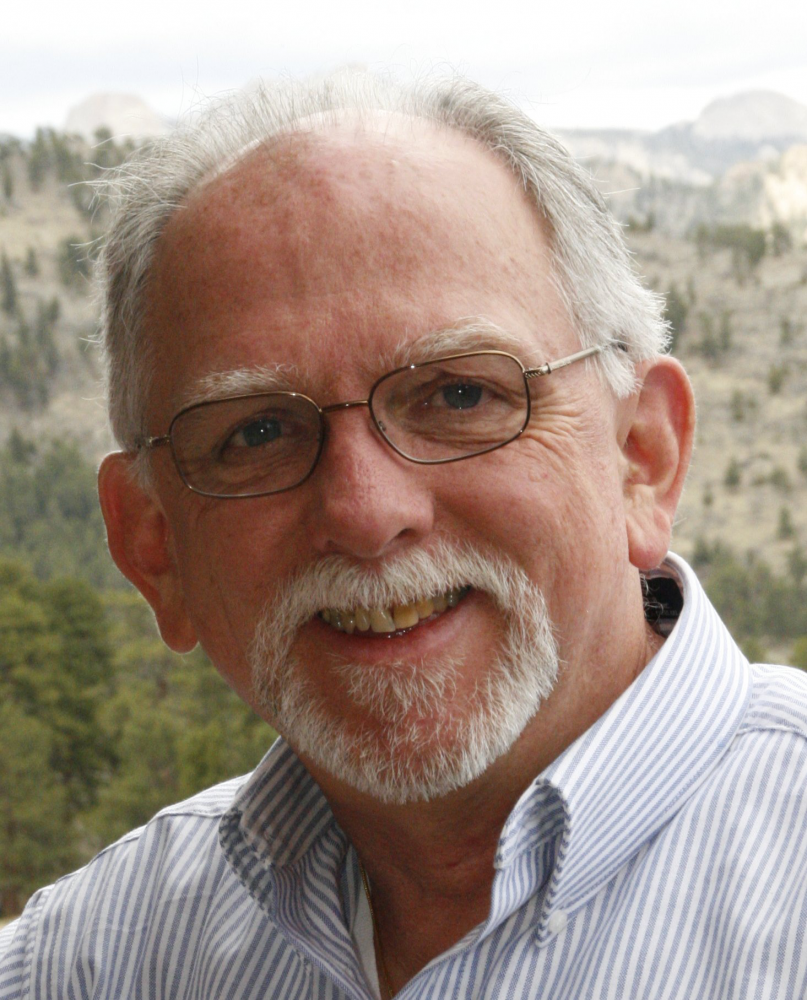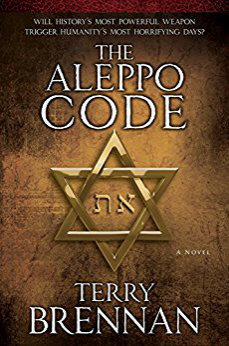 Terry Brennan
Author, Carol Award Winner
http://terrybrennanauthor.com

A Pulitzer Prize is one of the many awards Terry accumulated during his 22-year newspaper career. Starting out as a sportswriter in Philadelphia, he became an Editor and Publisher for newspapers in Pennsylvania, Illinois, and New York. In 1988 he moved to the corporate staff of Ingersoll Publications (400 newspapers in the U.S., Ireland, and England) as Executive Editor of all U.S. newspaper titles.

In 1996 Brennan transitioned into the nonprofit sector, spending 12 years as VP Operations for The Bowery Mission and 6 years as Chief Administrative Officer for Care for the Homeless, NYC nonprofits that serve homeless people.

In 2006, Terry returned to writing, starting what became a series of suspense/thrillers based on a mix of ancient history, undeciphered codes, and modern geo-political realities. His first novel series, THE JERUSALEM PROPHECIES, was released by Kregel Publications: The Sacred Cipher in July 2009, The Brotherhood Conspiracy in June 2013, and The Aleppo Code in October 2015. In August 2016, The Aleppo Code won the ACFW's Carol Award as best Suspense/Thriller of 2015.

Terry's new series, THE EMPIRES OF ARMAGEDDON, has been accepted by Kregel Publications. The first title, The Ishmael Covenant, is expected to be published in 2018.

Terry and his wife, Andrea, who is serving on the conference staff, live in the New York City area. They have 4 adult children and 5 grandchildren. Retired at the end of July 2016, Terry now fills his days with writing, gardening, reading, and naps!

Keynote – Courage for Dry Bones (Friday p.m.)
Writing is often a long, lonely journey with fear, doubt, and anxiety as our only companions. But God calls us to "be strong and courageous." A Carol-award winning author of suspense thrillers, Terry takes us on a quest to find God's blueprint for courage, regardless of our destination.

Workshop – Plot Skeleton (Saturday, 6C)
There are basically two different kinds of fiction authors—architects, who are organized, and gardeners, who plant a seed and watch it grow. No matter what kind of fiction author you are, there is basically one universal story structure . . . structure that goes back to mythology. All stories contain the same elements, and this workshop will include a step-by-step analysis of those elements. With their permission, this workshop is based on the work of Christy Award-winner Dr. Angela Hunt and author Nancy Rue.
---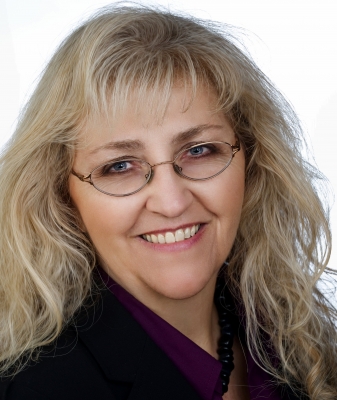 Dianne E. Butts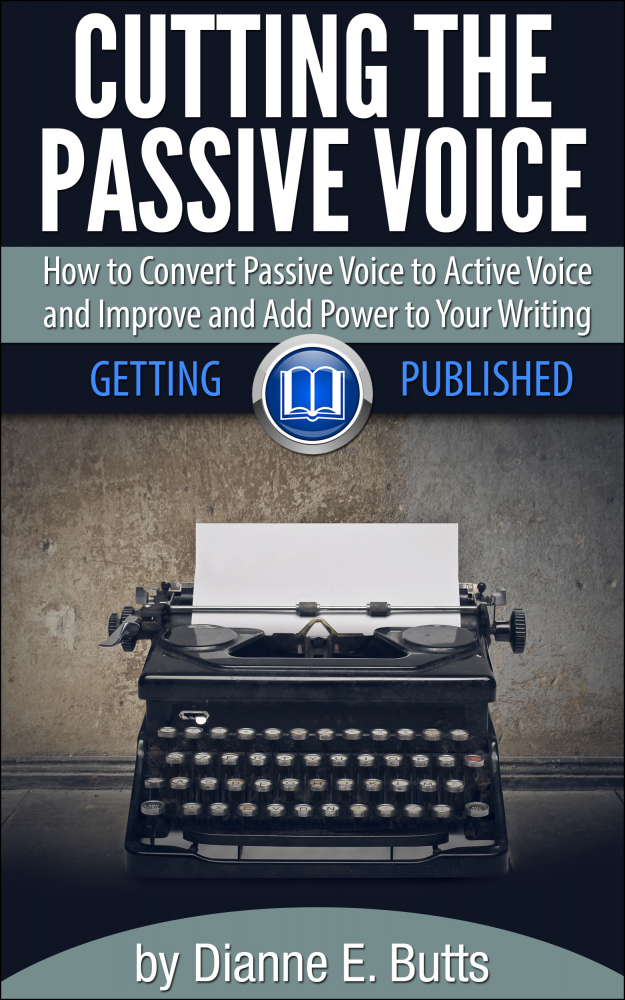 Freelance Writer
Author, Speaker
Screenwriter
www.DianneEButts.com

Dianne has been writing for more than 25 years and has attended CCWC since 1990. She is the author of 6 print books (one published independently), a series of e-books for writers, a series of e-books on Bible prophecy and teaching, and about 300 articles and short stories in print magazines and more in online websites. I highly recommend her blog for writers and her "Getting Published" e-books. Go to bit.ly/DianneBooks to see all her books.

Dianne attended the Act One Writing for Film & Television Program in Hollywood in 2010. Her feature screenplays have placed as a Semifinalist in the Kairos Prize for Spiritually Uplifting Screenplays (www.KairosPrize.com) in January 2017, a top ten Finalist in the Kairos Prize in January 2015, and a different script as a Semifinalist in January 2013. Her first short script, based on a true story in her book, Deliver Me, was a Finalist in the 168 Film Project's "Write of Passage" contest in 2010. In 2012 she wrote and produced her short film, "The Choice," also based on a true story in Deliver Me, for the 168 Film Project. You can view it here: http://bit.ly/TheChoiceFilm.
Dianne is producing two short films this spring, a narrative film and a documentary, for the 168 Film Project (www.168Film.com).

When she isn't writing, Dianne enjoys photography; staring at the moon through her telescope; gardening with her cat, P.C.; and riding her motorcycle with her husband, Hal. They are members of the Christian Motorcyclists Association, an evangelistic organization reaching motorcycle enthusiasts for Jesus. She lives in southern Colorado.

Early Bird Workshop – How to Shape Your Story for the Screen (Wednesday, E14)
Do you know stories portrayed in movies have a certain "shape"? Do you know how to shape your fiction or nonfiction story so it is more easily adapted to the big screen? Not a screenwriter? This story structure will also help you discover and organize your novel!

Workshop – Thesis or Focus Statements (Saturday – 6D)
Is your writing scattered? Disjointed? Have you heard the instruction to write what you want to say in one sentence? Explore how to write a Focus Sentence or Thesis Statement to nail down your article or story's message then watch your writing fall into place. Especially good for nonfiction magazine articles, books, and chapters.

Paid Critiques – Nonfiction: Articles. Other: Screenplays.
---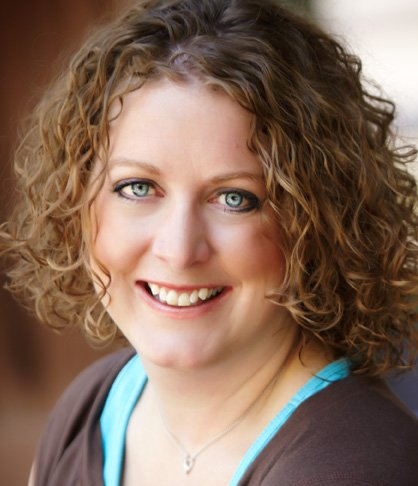 Darcie J. Gudger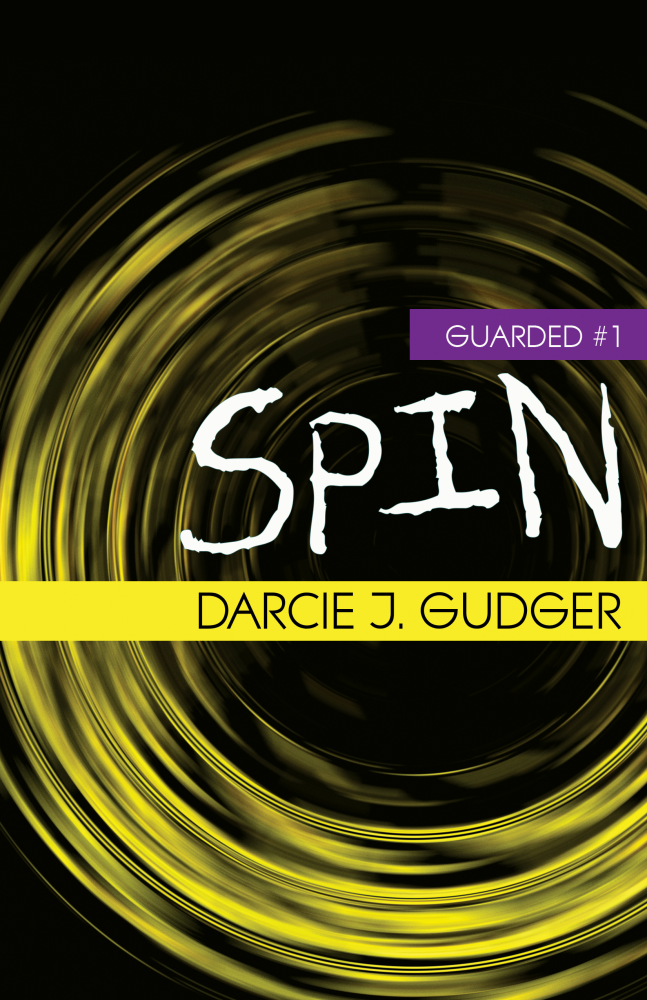 YA Author
Adjunct Instructor, Casper College
Freelance Editor, Writing Coach
Co-founder/ leader WY Write
www.darciejgudger.com
Coffee Break Coordinator

Darcie lives in the windy state of Wyoming with her husband, son, and a variety of demanding pets. When not writing or striving to keep things from blowing away, Darcie enjoys reading, walking her psycho dog, biking, knitting, crocheting, and stalking Wyoming's wildlife.

She earned her B.A. in psychology from Houghton College and her Masters of Education from the University of Colorado, Denver. She spent 4 years in the classroom as a high school special education teacher. For 15 years, Darcie instructed several award-winning scholastic color guard teams from Colorado. She was also on staff with WGI Open class semi-finalist team Malachi Independent Winter Guard. Currently, Darcie is an adjunct instructor at Casper College teaching courses on the craft of writing. She also facilitates WY Write, a group for Christian writers in the state of Wyoming.

A hopeless book addict, Darcie is on a mission to help writers write great books she would love to read.

Please note: Darcie hates writing about herself in the 3rd person. It's not natural.

Early Bird Workshop – Overview of the Hero's Journey (Wednesday, E9)
Why do some stories endure for thousands of years? What elements do they have in common? Discover how you can use this structure in your writing.

Workshop – Credible Characters (Thursday, 2C)
Regardless of genre, characters must be credible to readers. Learn how to find the motivations behind your character's actions as well as how to develop a character arc based off Campbell's Hero's Journey.

Teens Write – with Kimberley & Kayla Woodhouse (Saturday, 9:30 – 3:45)
This one-day workshop geared to teens and young adults (ages 11-20) will cover:
Writing Fundamentals: Do you know—and can you fix— the common mistakes in creative writing?
Character: The characters' journeys, Arcs, GMC, and flaws
Setting: How to suck your readers into your "world"
Plot: Elements, Structure, and Synopses
What makes a great manuscript?
Q&A with best-selling authors and agent
Most importantly, the day will be filled with actual writing and editing time. Apply what you've learned and find how to make it even better.

Paid Critiques – YA, suspense.
---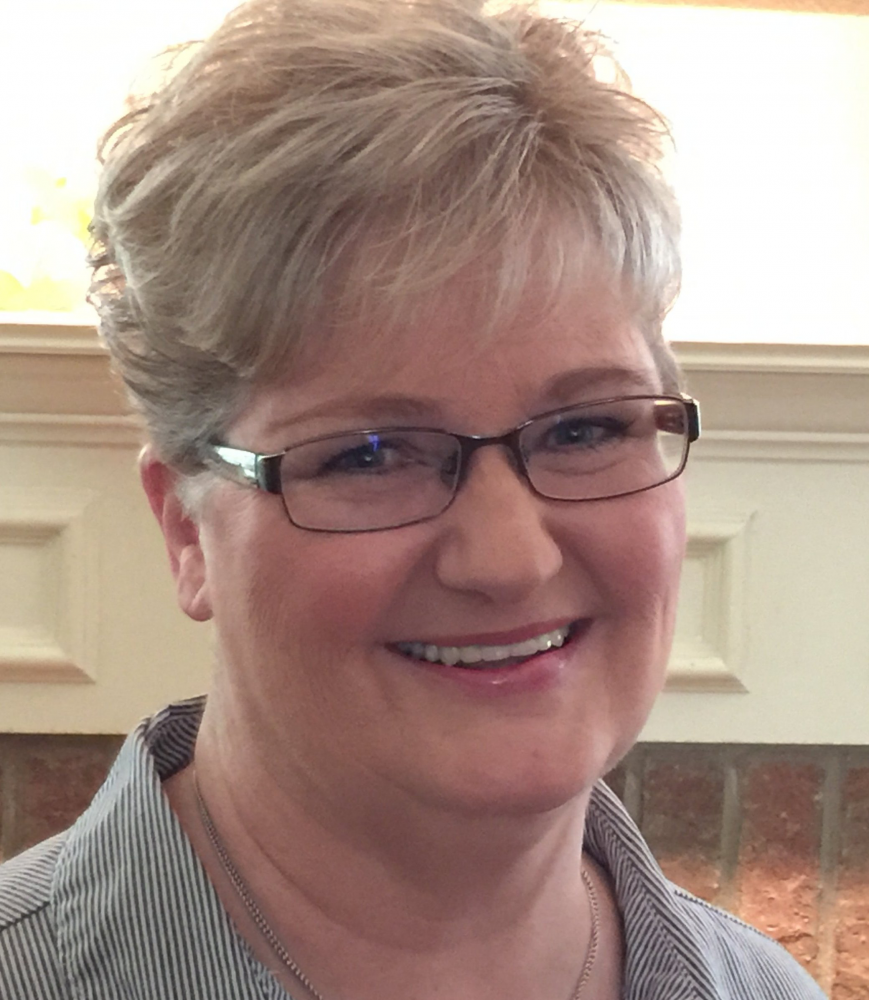 Barbara E. Haley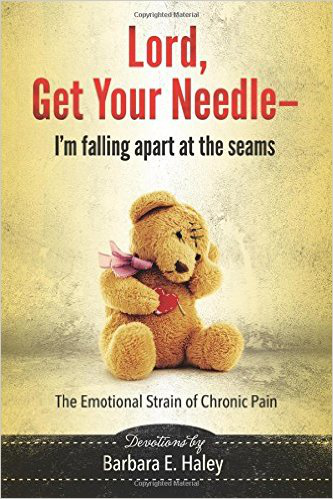 Author
Conference Registrar
Appointments Coordinator
Bookstore Manager
www.barbarahaleybooks.com

Barbara, a retired elementary teacher and Reading Interventionist, lives in San Antonio, Texas, where she enjoys writing at IHOP, tutoring, and spending time with her grandchildren.

She's published three juvenile fiction books and has written devotions for A Secret Place and The Quiet Hour for over 10 years. Her latest devotional book, Lord, Get Your Needle—I'm Falling Apart at the Seams, deals with The Emotional Strain of Chronic Pain. In March, 2017, her short story "Hidden Treasure" will be published in Chicken Soup for the Soul—Best Mom Ever.

Whether through fiction or nonfiction, Barbara strives to equip readers to search for God's healing truth as they learn to Face Facts in a World of Fiction.

In May, 2016, Barbara was named Writer of the Year at the Colorado Christian Writers Conference.
---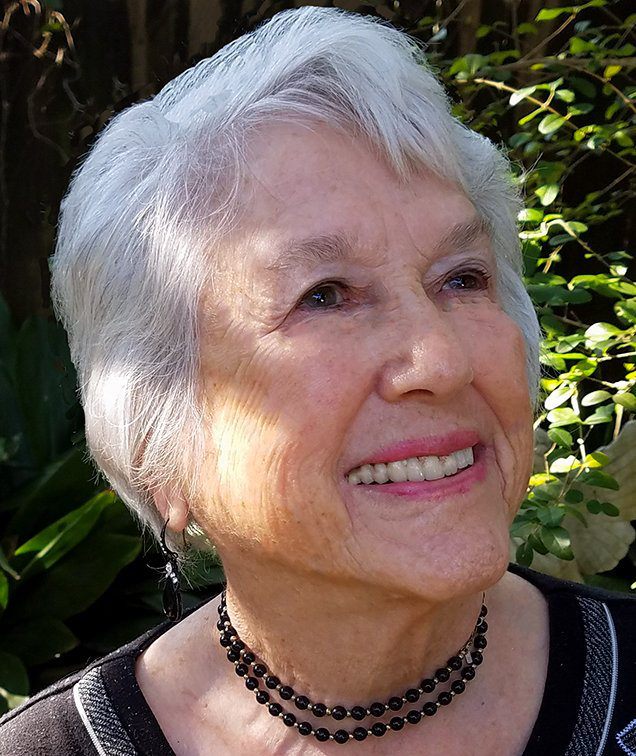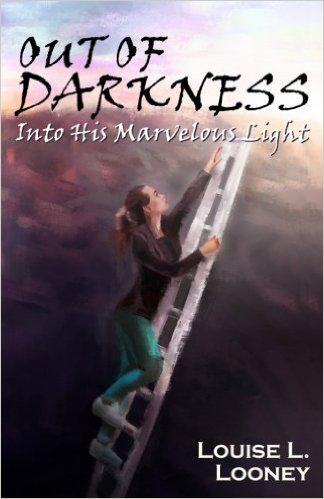 Louise L. Looney
Author, Speaker
Bible Teacher, Mentor
www.louisellooney.com

Louise started her writing career at age 79. Since then she has written one award-winning book and four more. Hope flows from the Holy Spirit through her five books to reveal Christ as our hope of glory. Her first book, Hidden Treasures for Golden Years, was selected as the best book on Christian Living in 2011. God uses her to lead others to the abundant life Jesus promised. This can be ours in spite of age or dark seasons of life.

Louise has taught in all levels of school, including college and in the prison system, and has been to China four times to teach in an underground Christian Bible school. She directed Hidden Manna, a Christian retreat center, for 15 years. She also served as the Spiritual Director in a psychiatric hospital. At present, she continues to write, is a sought-after speaker, is involved in a prison ministry, is a facilitator in Celebrate Recovery, and visits a nursing home to sing and pray with residents.

Keynote – Opening Doors (Wednesday, p.m.)
The rest of our years can be the best of our years. Age and/or circumstances are no limitation for what God can do in each of our lives. Watch for opening doors "for such a time as this."

Louise would love to meet with you during a one-on-one appointment to offer prayer and encouragement.
---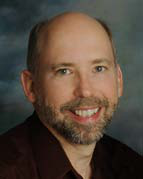 Charles Patricoff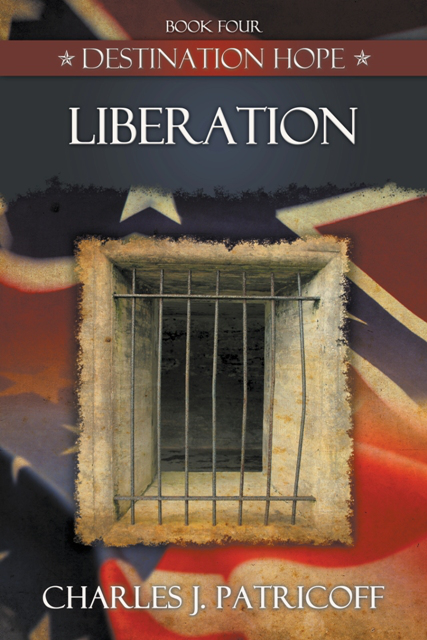 Author, Historian
http://futurenhope.blogspot.com

Charles is an author with a personal passion for American history and our nation's unique Christian heritage. As a Jewish follower of Yeshua, Charles speaks at Pro-Life and Tea Party rallies about our godly American heritage. "I write to preserve life and liberty, because by fighting to provide freedom for others, we preserve freedom for ourselves." For over 35 years he supported the Department of Defense where his work gained recognition throughout the military and weapons development corporations.

Keynote – Strategic & Tactical Prayer (Thursday, p.m.)
As we look to the future, what is the prayer strategy going forward for concerned Christians? What are the tactical steps believers must pursue to achieve the overall mission set by our King? How do Christian writers take advantage of the open-door Jesus has set before us? When do we launch our assault on the enemy's strongholds? Where do we attack, taking ground held by the devil and his minions, and then occupy that territory for the LORD? Are we prepared for the enemy's counterattack that has already begun? According to Deuteronomy 20, it is a privilege to serve in the army of God. As Christian writers are we prepared to train and equip other believers to serve in the King's army and take the fight to the enemy?
Followed by Roundtable – Using the concepts presented in the keynote address, conferees will put strategic and tactical prayer into practice. Maybe as a Christian you have never learned to pray. Come, learn, and receive basic training to be an effective and efficient soldier enlisted in the King's army, using the spiritual authority He has granted to take the fight to the enemy.

Workshop – Doing Battle (Saturday, 5A)
Come, learn, and receive basic training to be an effective and efficient soldier enlisted in the King's army, using the spiritual authority He has granted to take the fight to the enemy.
---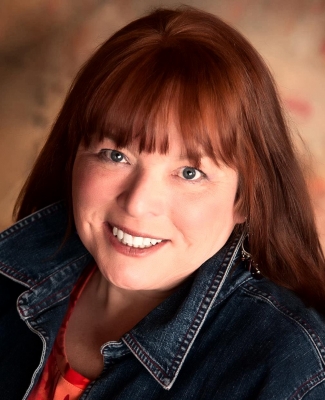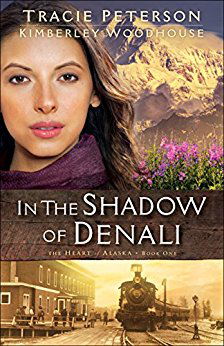 Tracie Peterson
Best-selling, Award-winning Author
www.traciepeterson.com

The author of over 100 books, Tracie gave her heart to Jesus at the young age of six. She always felt called to some form of ministry, and writing fulfills that mission field. Tracie received her first book contract in November 1992, and saw A Place To Belong published in February 1993 with Barbour Publishing's Heartsong Presents. She wrote exclusively with Heartsong for the next two years, receiving their readership's vote for Favorite Author of the Year for three years in a row. In December 1995, she signed a contract with Bethany House Publishers. Tracie now writes exclusively for Bethany House Publishers. She has co-written with a variety of authors including Judith Pella, Judith Miller, James Scott Bell, Kimberley Woodhouse, and her daughter Jennifer.

Keynote – Write His Answer Joyfully (Saturday, a.m.)
Writing has its highs and lows, but learning to roll with the punches and find the joy in each situation makes all the difference. We are called in the Bible to "make a joyful noise," "consider it pure joy," and realize "the joy of the Lord is our strength." Tracie will share a few stories of humor and adventure that have helped her to write His answer joyfully and just might help you do the same.

Clinic – Dissect the Best-selling Novel to Write a Best-selling Novel with Jim Peterson (by application)
Have you ever wondered what makes a novel a best-seller? Or maybe you've wondered what it was about one book that really drew you in, while another failed to get you to turn past the first chapter? This is a new style of workshop for the writer who is looking to figure out the ropes regarding writing quality fiction. Designed especially for the new writer who wants to learn the ropes and find their voice or the established writer who just wants a new approach to their own writing. Each student will be required to read a best-selling novel assigned by the teachers prior to the conference. They will receive instructions on dissecting prior to the conference and then need to be ready to discuss at the conference.
---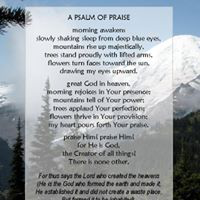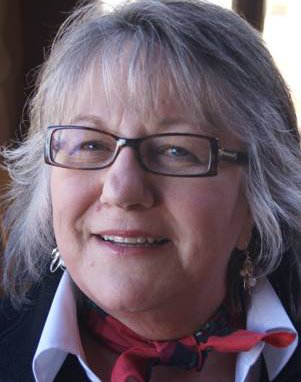 Susan Rehberg
Author, Poet
Photographer, Speaker

Susan is an award-winning poet, photographer, speaker, and cancer survivor. She began writing poetry in 1998 and has published 4 books. Susan's poetry has touched over a million hearts through nuerous publications such as Power for Living, Bible Advocate, LIVE, and Evangel. Her poetry also appears in Marlene's book, My Turn to Care – Encouragement for Caregivers of Aging Parents. Susan has a substantial following on social media through her Poem of the Week and Facebook (www.facebook.com/thepoetofnotes). She is passionate about poetry's enduring importance and impact and seeks to encourage her fellow poets to write powerfully and persistently.

When Susan sits down to write, her heart pours out onto the page creating poetry, greeting cards, and bookmarks to feed the soul and encourage the spirit with seeds of hope. Her photos capture the beauty and wonder of God's creation. Through her poetry Susan seeks to encourage others to find all they need in the arms of the Good Shepherd, Jesus Christ.
"I absolutely love Susan's poetry and photos
and the creative ways she is using the gift Father has given her
to bless others through booklets, greeting cards, bookmarks,
and frameable prints. I have one hanging in my home."
Marlene Bagnull


Workshop – I'm a Passionate Poet. Now What? (Friday, 4G)
Explore the high calling of poets. Why did God choose you? What can you do to enhance your writing? How will your poetry have an impact on others?

Paid Critiques – Poetry.
---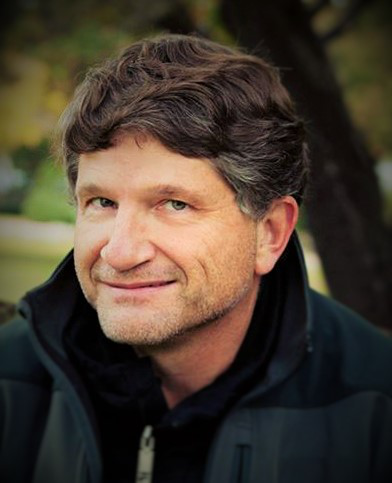 David Rupert
Author, Journalist
www.RedLetterBelievers.com

David is an award-winning writer and corporate communicator. With more than 1,500 published articles and 2 leadership books to his name, he's most recently a staff writer and content editor at The High Calling and a blogger at Patheos.com. He's a fly-fisherman, an outdoor enthusiast, and family man. He and his wife share joint lap duties with a Dachshund named Buster.

Keynote – Just Say Yes! (Wednesday, p.m.)
In God's upside economy, success isn't always measured by numbers. God doesn't consider the external—the things people look at. We are told that He looks at the heart. In his keynote, David will share six secrets to being a successful Christian writer. You might not be famous, and you won't be rich, but you'll find a way to write with integrity and truth and help change the world with your words.

Workshop – Yes, You're a Writer! (Thursday, 1A)
Do you cringe when friends and family introduce you as a "writer"? Are you frustrated by your lack of a contract, notoriety, or platform? In this workshop you'll learn your identity, name your writing gift, and find creative ways to use that gift. Writers write, regardless of financial compensation. Blogs, comment sections, letters, newsletters, and even family obituaries are places for you to use your gift. You'll leave this workshop with new inspiration and the confidence to say, "Yes, I am a writer."
Paid Critiques – Blogs. Email haleybarb @yahoo.com with "CCWC Paid Critique with David Rupert" in the subject line and your blog URL in the body of hte email.
---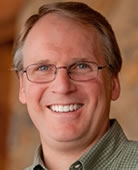 Tim Shoemaker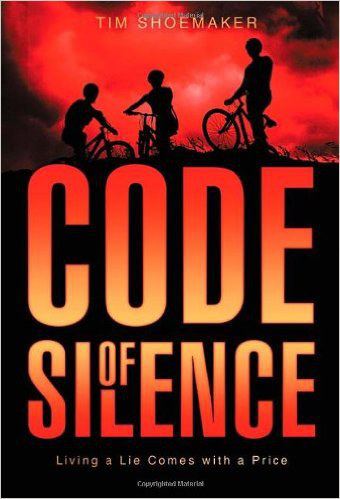 Author, Speaker
www.timshoemakersmashedtomatoes.com

Tim is the author of 11 books and is a popular speaker at conferences around the country. Code of Silence, the first in his middle-grade series, was listed by Booklist in the "Top Ten Crime Novels for Youth." Tim speaks at churches and parachurch organizations such as Focus on the Family, Iron Sharpens Iron Men's Conferences, and Moody Pastors Conference. He speaks at homeschool conventions as well as retreats for men and couples. He also speaks at public and Christian schools across the country—so if you know a librarian, principal, or English teacher, talk to Tim about that. Happily married for over 35 years, Tim has three grown sons and still loves doing volunteer youth work.

Keynote – Undaunted (Saturday, p.m.)
As writers, we see the condition of our world, the choices people make—and the pain they live with as a result. We have a deep desire to make a difference through our writing. To warn people. Reveal truth. Convict. To protect people . . . move them to change . . . and nudge them closer to God.
But writing and getting published is a daunting task. We'll look at Nehemiah, a man who built a protective wall around God's people and remained undaunted despite tremendous opposition and hardship. And we'll see how we can be undaunted as writers—finishing the task God has given us as well.

Early Bird Workshop – Preparing for Your Appointments (Wednesday, E11)
Stomach churning. Palms sweating. Hey, an appointment with an editor, agent, or seasoned writer IS a big deal. Relax. We'll look at critical factors and tips to make sure your appointments are a step in the right direction.

Workshop – Reaching Boys through Fiction (Thursday, 1C)
This is about writing for a tough market—but one of the most rewarding. Learn why it's smart to target boys with your writing and the secrets to doing it well. We'll show you the ten "gotta haves" when writing for boys and the ten "kisses of death."

Workshop – Dive Into Deep POV (Friday, 4C)
Point of view is a tool to make your writing more realistic and powerful. A balanced view of deep POV and how to strengthen your writing in the process.

Workshop – It's Show Time! (Saturday, 5C)
The more you learn to show your story instead of just telling it, the stronger your manuscript will be. Exactly how do you do that? I won't just tell you; I'll show you!

Paid Critiques - Fiction: Middle grade, YA, and adult fiction, mystery, suspense.
---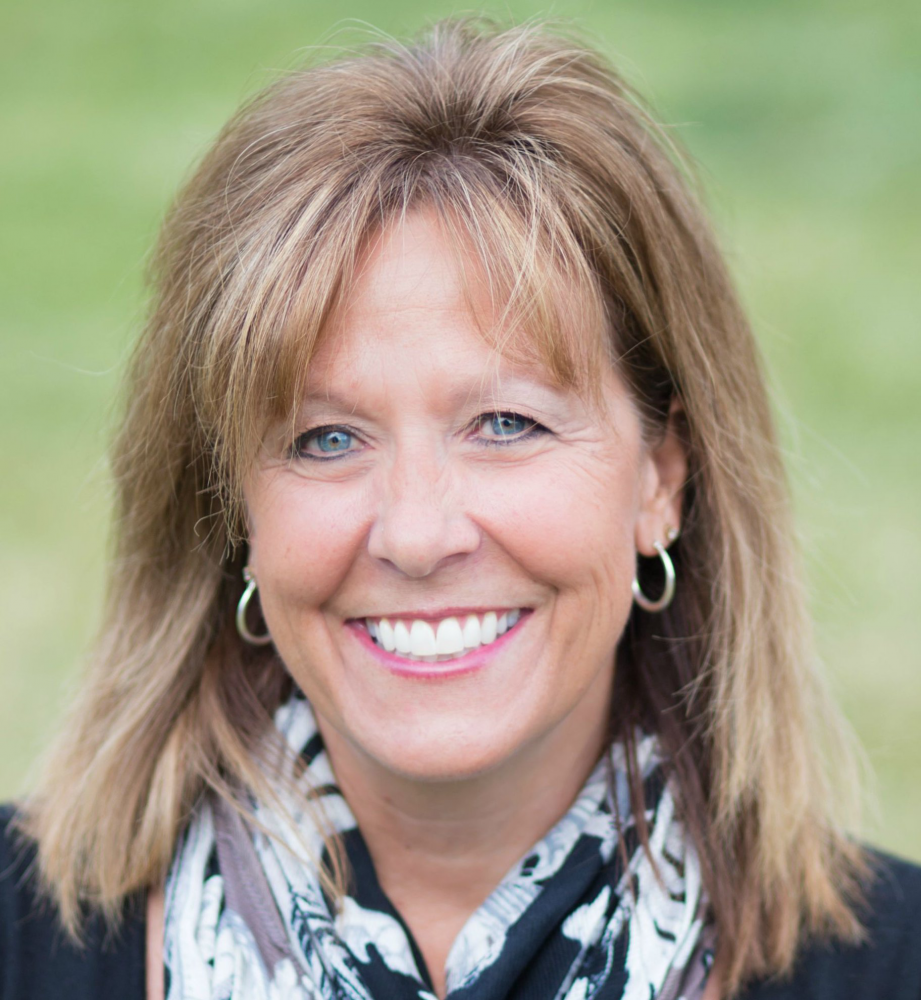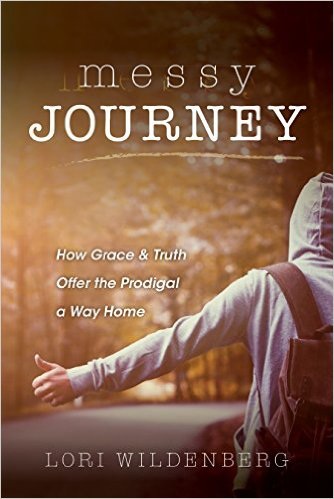 Lori Wildenberg
Author, Speaker
Licensed Parent-Family Educator
www.loriwildenberg.com

Lori is the co-founder of 1 Corinthians 13 Parenting and lead mentor mom over at the Moms Together Facebook Community which serves over 18,000 women. She writes for a number of on-line magazines including: Crosswalk.com, ChristianParenting.org, Life Letter Cafe, Her View from Home, and The MOM Initiative. Her Family Matters column is seen monthly in a Red Rock Views, a local magazine. Lori has some exciting news! Her 4th book, Messy Journey: How Grace and Truth Offer the Prodigal a Way Home, will be published May 2017 by New Hope Publishing.

Early Bird Workshop – Talking About Speaking (Wednesday, E15)
Take the fear out of speaking and learn effective ways to translate your message into a dynamic talk. "How-to" tips for talk preparation, message presentation, and post talk follow-up will be provided. No matter the size of your audience these techniques work.

Workshop – The Team Approach (Thursday, 2G)
Increase the value and reach of your blog and ministry by using a team approach to expand your platform. Discover how to find and vet potential team members, maintain ministry unity, and lead leaders.
Paid Critiques – Nonficiton how-to/Christian living/helps books for adults.
---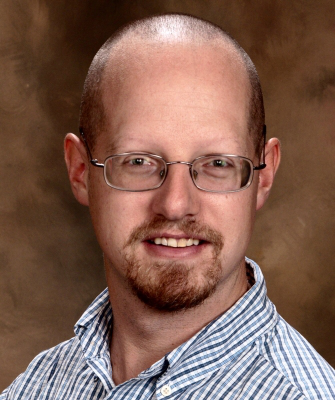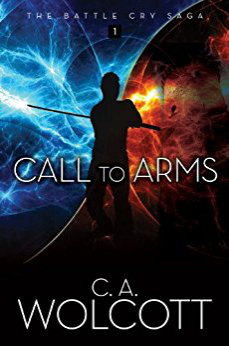 Charlie Wolcott
Author, Speaker
Christian Apologetic
www.worldviewwarriors.org

Charlie is a rising author, speaker, and Christian apologetic. His first novel was published in 2014 and more books are in the works. He writes weekly for Worldview Warriors regarding worldview issues, creation, spiritual warfare, and Christian living. His real passion is to speak about biblical worldviews and why it is important to look at everything from God's perspective.

Square Peg Society - Wednesday, Thursday, Friday 9:30 p.m.
The Gospel is "foolishness to those who are perishing, but for us it is the power of God unto salvation" (1 Corinthians 1:18). The Square Peg Society acts, thinks, and writes differently from the rest of the world and are unashamed of being called "weird." Come learn what how to see things the way God sees things and how to apply His worldview into our writing.

Paid Critiques – Fiction: Fantasy, action/battle scenes, spiritual warfare. Nonfiction: Tips and advice on whether or not your manuscript reflects a biblical worldview and, if not, how to incorporate one.
---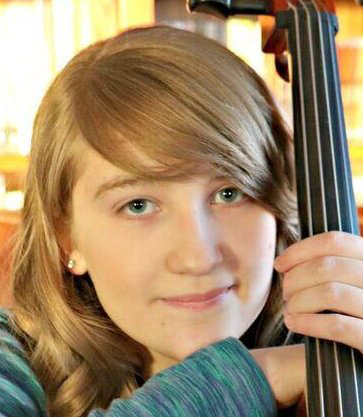 Kayla Woodhouse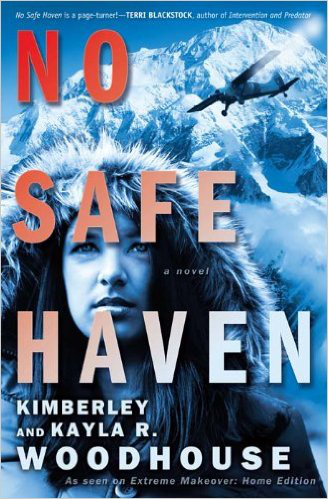 Teen Author
http://kimandkaylawoodhouse.com

Nineteen-year-old Kayla's zest for writing comes from her love of the written word – as witnessed by her voracious reading appetite.

One of only a few dozen cases in the world, Kayla was born with HSAN, Hereditary Sensory Autonomic Neuropathy, an extremely rare nerve disorder. Unable to sweat, or feel pain, she's also been through brain surgery. Yet through a life of hardships, she attempts to keep an ever-present smile and to encourage others to live radically set apart, no matter the obstacles.

In addition to having been home-schooled and writing with her mom, she's an avid swimmer. She is currently trekking on an adventure through college and reading as many books as she can in her spare time.

Kayla has appeared on ABC's Extreme Makeover: Home Edition, The Montel Williams Show, Mystery ER, Focus on the Family's Broadcast,Chris Fabry Live!, The Hour of Power, the Harvest Show, and numerous other national programs as well as hundreds of other interviews. She has been a teacher at the Colorado Christian Writers Conference for three years and has taught numerous other creative writing workshops.

Kayla is the co-author of No Safe Haven (her first release from B&H Publishers) and Race Against Time, both written with her mother, Kimberley. She is the youngest author to have a full-length novel published by a royalty paying publisher. Kayla contributed to a girl's devotional titled God "Hearts" Me, released in 2013 by Barbour publishers. She won NaNoWriMo in 2015.

Kayla is a gifted speaker and loves to share her love for God and writing with groups all over the country. She feels called to speak out for purity, passion, and purpose and she wishes to share God's truth with others.

Kayla's blog, Living Set Apart, is written primarily for women who are striving to live a life set apart for Jesus. On Thursdays, the blog features a fictional short story/poem from either Kayla or other young writers who submit their stories to the Living Set Apart blog. She has both public and blog accounts on Facebook and on Twitter, and she is an active pinner on Pinterest.

Teens Write – with Kimberley Woodhouse and Darcie Gudger (Saturday, 9:30 – 3:45)
This one-day workshop geared to teens and young adults (ages 11-20) will cover:
Writing Fundamentals: Do you know—and can you fix—the common mistakes in creative writing?
Character: The characters' journeys, Arcs, GMC, and flaws
Setting: How to suck your readers into your "world"
Plot: Elements, Structure, and Synopses
What makes a great manuscript?
Q&A with best-selling authors and agent.
Most importantly, the day will be filled with actual writing and editing time. Apply what you've learned and find how to make it even better.

Paid Critiques – Fiction: Suspense, thriller/mystery. Children/YA: Devotionals, novels, tweens fiction, older teens/YA fiction. Other: Blogging, skits, plays, puppet scripts, poetry.
---
Kimberley Woodhouse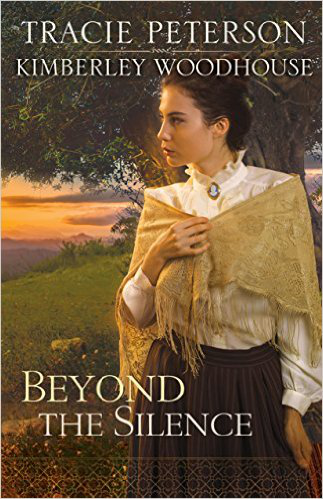 Author, Speaker, Teacher
http://kimandkaylawoodhouse.com

Kim is an award-winning, best-selling, multi-published author of more than a dozen traditionally published books (fiction and nonfiction). A popular speaker and teacher, she's shared her theme of "Joy Through Trials" with hundreds of thousands of people across the country. Kim is a highly sought after freelance editor and loves to teach as well and pass on the torch to aspiring writers. She is a pastor's wife and is passionate about music and Bible study. She lives and writes in Colorado with her husband of twenty-plus years and their two amazing kids. She blogs at http://kimandkaylawoodhouse.com/the-write-nook.

Early Bird Workshop – Advanced Fiction Writing Workshop
(Wednesday, E3, from 1:00 – 5:45 with a break from 3:00 – 4:30 for check-in and first-timer's orientation)
Do you have a pretty good handle on creative writing basics? Attended a Fiction Intensive with Kimberley Woodhouse or Tracie Peterson and want to take the next steps? Then this intense, advanced workshop is for you. We will dissect your characters, plot, setting, GMC, and voice, and then analyze and discuss each other's work.

Prerequisites: At least one year of intentional study into the craft the fiction (i.e. at least one conference attended or one fiction intensive attended), and preferably one manuscript completed. Basic understanding of writing elements—formatting, POV, GMC, syntax, RUE, SvT, and dialogue.

Requirements: A three-page (Times New Roman 12 pt, double-spaced) submission to be edited and discussed in the workshop by Kimberley Woodhouse, and a basic understanding of Track Changes in WORD. Each student must also take the time to read the other submissions.

Workshop – Writing Fundamentals (Friday, 4B)
Whether you are writing fiction or nonfiction, a basic understanding of writing elements is essential to making your manuscript shine. In this class, we will cover all the basics to writing "tight" with practical application to fix common mistakes. High class interaction and worksheets.

Teens Write – with Kayla Woodhouse and Darcie Gudger (Saturday, 9:30 – 3:45)
This one-day workshop geared to teens and young adults (ages 11-20) will cover:
Writing Fundamentals: Do you know—and can you fix—the common mistakes in creative writing?
Character: The characters' journeys, Arcs, GMC, and flaws
Setting: How to suck your readers into your "world"
Plot: Elements, Structure, and Synopses
What makes a great manuscript?
Q&A with best-selling authors and agent.
Most importantly, the day will be filled with actual writing and editing time. Apply what you've learned and find how to make it even better.

Paid Critiques – Nonfiction: Biographies, books, devotionals, inspirational. Fiction: Contemporary romance, contemporary suspense, historical, romantic suspense. Other: Blogging, humor, lyrics.