Clinics meet during the two hour-long workshops each day (for a total of six hours) making it possible for participants also to attend a continuing session. Those accepted for one of the clinics must be registered for the entire conference and pay an additional $65 upon acceptance.
Because the clinics will not be taped, we will do our best not to schedule your one-on-one appointments or any paid critiques during this time. A laptop computer is strongly encouraged to get the most out of the clinic. (Not needed for the Speakers' Clinic.)
Your application must be received by e-mail no later than April 11. You will be notified whether or not you have been accepted by April 16.
---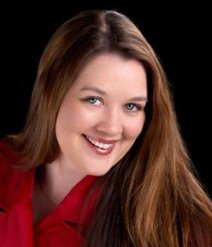 Fiction Intensive
Kimberly Woodhouse
Author
www.kimberleywoodhouse.com
Limit 8 participants
Kim is an award-winning, best-selling, multi-published author of fiction and nonfiction. A popular speaker and teacher, she's shared her theme of "Joy Through Trials" with hundreds of thousands of people across the country. Kim is a highly sought after freelance editor and loves to teach as well and pass on the torch to aspiring writers. She is a pastor's wife and is passionate about music and Bible study. She lives and writes in Colorado with her husband of twenty-plus years and their two amazing kids.
?What makes a good story? How do you give life to paper characters? Why is setting so critical? What's research got to do with fiction? How can you avoid mistakes like telling not showing, too much backstory, flashbacks within flashbacks, lack of motivation in your characters, and more.
Click here for application. In addition to completing the application, you will need to email the first 15 pages of your manuscript (double spaced) and a one-page synopsis to [email protected]. All are due no later than April 11. Please save both documents as ONE file in Word 2003-2007 or in RTF.
Prerequisite: A draft of at least 10,000 words of your novel and the desire to learn, grow, laugh, and experiment.
On acceptance: You will receive a one-page synopsis and the first 15 pages for everyone in the clinic that you will need to read before the clinic.
---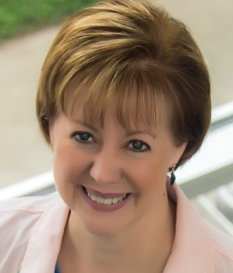 Nonfiction Book Proposals
Cindy Lambert
Publishing Strategist, Somersault Group™
Collaborative writer
www.somersaultgroup.com
Limit 6 participants
Cindy is a veteran of the publishing industry devoted to excellence in furthering the impact of Christian publishing on our global culture. She began her career in 1977 as owner of an award-winning independent Christian bookstore in Maryland, then expanded into leadership roles in distribution, editorial, consumer research, and publishing at Ingram, Simon & Schuster, and Zondervan, where she most recently served as vice president and associate publisher of trade books.
As editor of the #1 New York Times bestseller Mistaken Identity (Howard Books, 2009, Van Ryn, Cerak, Tabb), Cindy has worked alongside such bestselling authors as Mark Batterson, Kyle Idleman, Kay Warren, Ruth Graham, and Christine Caine. She is also the co-author with Abby Johnson of the bestselling book UnPlanned (Tyndale, 2010), and her most recent release, 40 Days for Life (Cappella Books, 2013, Bereit and Carney).
Cindy and her husband, Dave Lambert, along with four other industry veterans, co-founded Somersault Group, a publishing strategy and services agency committed to exceptional creativity, right-now technology, and old-fashioned personal care. Somersault Group believes that the extraordinary changes taking place in the world of publishing provide "a playground of possibilities" for Christian authors, agents, publishers, and ministries. In that spirit of fun and optimism, Somersault Group provides an array of outstanding publishing services such as writing, editing, branding, marketing, promoting, and social media networking, all crafted to engage the broadest possible audience.
Cindy will lead a group of six authors in critiquing one another's proposals, then spend the conference improving and fine-tuning them. She will also have a one-on-one 30-minute appointment with each participant.
Click here for application.
Prerequisites:
1. Attend Cindy's early bird workshop, "Crafting a Winning Nonfiction Book Proposal," on Wednesday from 4:15 - 5:45 pm.
2. Prepare your book proposal using the guidelines in The Elements of a Nonfiction Book Proposal.
On acceptance you will need to email your book proposal and at least two sample pages of writing to Cindy no later than April 25. Cindy will forward your file to the others in the clinic and you will also receive (via email) a copy of what the others in the clinic have submitted. Important: Please put everything in ONE file and save in Word 2003-2007 or RTF.
Proposal-writing classes have always left me feeling a bit bewildered. Each instructor had their own, different list of "musts," "do's," and "don'ts." The fog lifted for me after working with Cindy Lambert at CCWC. A delightful and caring mentor, I would have enjoyed her class under any circumstances. But as a teacher Cindy really zeroed in on: WHAT we needed to include in our proposal, WHY that information was important to an Acquisitions Editor, WHERE each section should be shown for optimum effect, HOW to dig deeply to uncover what made our writing stand out in a crowd, and, maybe most importantly, WHO are our readers? It took my understanding of writing and publishing to a whole new level.
Lori Hynson
---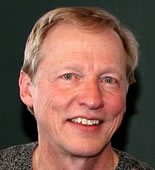 Speakers' Clinic
Roy Hanschke
www.ChristianSpeakerCoach.com
Limit 8 participants
Roy is a seasoned Christian radio personality, speaker, and trainer/coach who has trained and coached beginning and seasoned speakers for over 15 years. He has spoken to churches, civic groups, state and national conferences, professional groups, and serves on CCWC's faculty every year. Roy is also a 20-year (plus) veteran in Christian radio in Denver, Colorado. His morning show is heard at 910AM and worldwide on streaming audio at www.AM91.org. Roy has written how-to articles on the topic for a variety of magazines. His style of teaching is simple, practical, and effective.
Every writer needs to be a speaker, too. If you've been avoiding the challenge to begin the speaking part of your ministry or need to improve what you're already doing, this is the clinic for you. Roy will help you 1) discover your ministry focus and how to talk about it (power statements), 2) organize one of your talks to maximize time and effectiveness (message development), 3) present your talk with power and pizzazz (voice personality), and 4) market your message through radio (media mania). You'll have an opportunity to test what you learn and receive helpful evaluation from Roy and your peers.
Click here for application.
On acceptance - By April 25, participants need to send Roy any promotional materials they've developed on their books and/or any articles they've written. You'll also need to bring 8 copies of each promotional piece to CCWC for other clinic participants to see. Finally, you'll need to bring an outline of a presentation you've given or are working on and be prepared to present a portion of that talk.
It's often said that writing and speaking go hand in hand. That's why I'm grateful that CCWC offered Roy's Speakers' Clinic. Roy is a dynamic example of "show don't tell" as he actually demonstrates different methods of effective communication. Each participant had the opportunity to try out Roy's suggestions in a safe and encouraging atmosphere. We learned from each other and went home with a notebook full of useful instructions on how to become a more skillful communicator.
Sue Cameron
---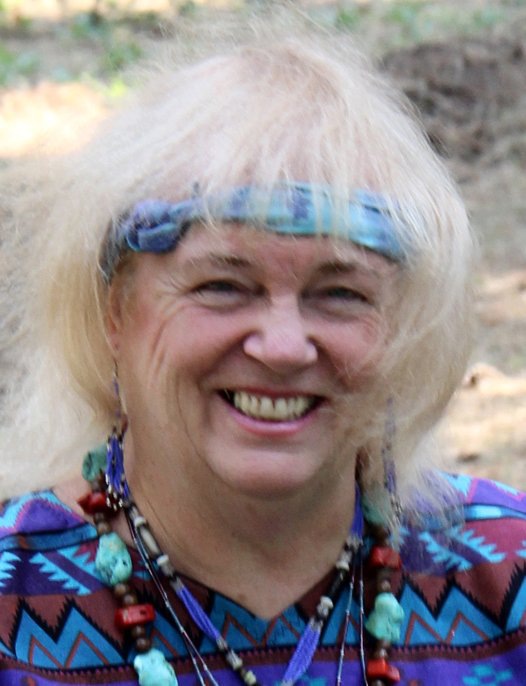 Photojournalism Clinic
Sandy Cathcart
www.sandycathcart.com
www.needlerockpress.com
Limit 6 participants
Sandy has published hundreds of articles and over a thousand photos with regional and national publications, both in the Christian and general markets. Several of her photos have appeared on the cover of Oregon Fish and Wildlife Journal, and she created the cover and inside photos for Eagle People Journal as well as the photos for Ghostdancer Shadley's web posts. She also has her own line of popular greeting cards and Internet posters. She is the author of several books and founder of Needle Rock Press.
Give your writing a WOW factor by offering top-notch photos with your articles and stories. This hands-on class will cover the step-by-step process of making great photos, writing articles, and merging them for publication. We'll cover composition, lighting, subject matter, equipment, editing software and specs for independent book covers and inside photos. We'll discuss greeting cards, special products, affordable POD opportunities, website appeal, finding a niche, marketing, submission of photos and writing, editing of photos for more appeal, and we'll do some creative brainstorming. Bring your camera for a hands-on 3-hour photo session in the Rocky Mountains!
Click here for application.