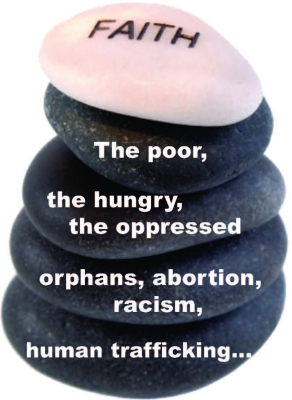 Compassion, Justice,
and Advocacy Seminar
Friday, May 16, 1:15 - 3:15

Are you concerned about human trafficking,
orphans, abortion, the poor, racism,
the handicapped, the hungry, the oppressed,
and so much more that is close to
the heart and call of Jesus?
If God has given you a burden
to be an advocate,
to tell a story,
or to make a cause or issue known,
let's discover how we can be more effective.
Conferees are encouraged to "tithe" their conference
time by choosing this seminar in the place of the
Friday 1:15 Panel and 2:15 workshop.

Steven Lawson, a freelance writer, editor, writing coach, and publishing consultant with more than 30 years of experience will lead this critically important seminar. For 11 years he was senior editor at Regal Books. At Regal, he acquired, developed, and edited major titles by a wide array of authors, including A. W. Tozer, Shane Claiborne, Don Richardson, Eric Metaxas, Joni Eareckson-Tada, BarlowGirl, Jack Hayford, Cecil Murphey, and Los Angeles Dodgers pitcher Clayton Kershaw. He previously served as an editor at Charisma Magazine, publications director at Jews for Jesus, and a reporter for a major newspaper. As a freelancer he has teamed up with World Vision, the Billy Graham Evangelistic Association, and others. He helps first-time authors, pastors, athletes, worship leaders, devotional writers, and missions-minded authors shape their vision and navigate the ever-changing world of publishing. Currently he is ghostwriting the memoirs of John M. Perkins.

You do not need to be registered for the conference to attend.
Concerned Christians are encouraged to click here to register.
The $35 fee will be split between the organizations
making presentations in our Missions Moments throughout the conference.