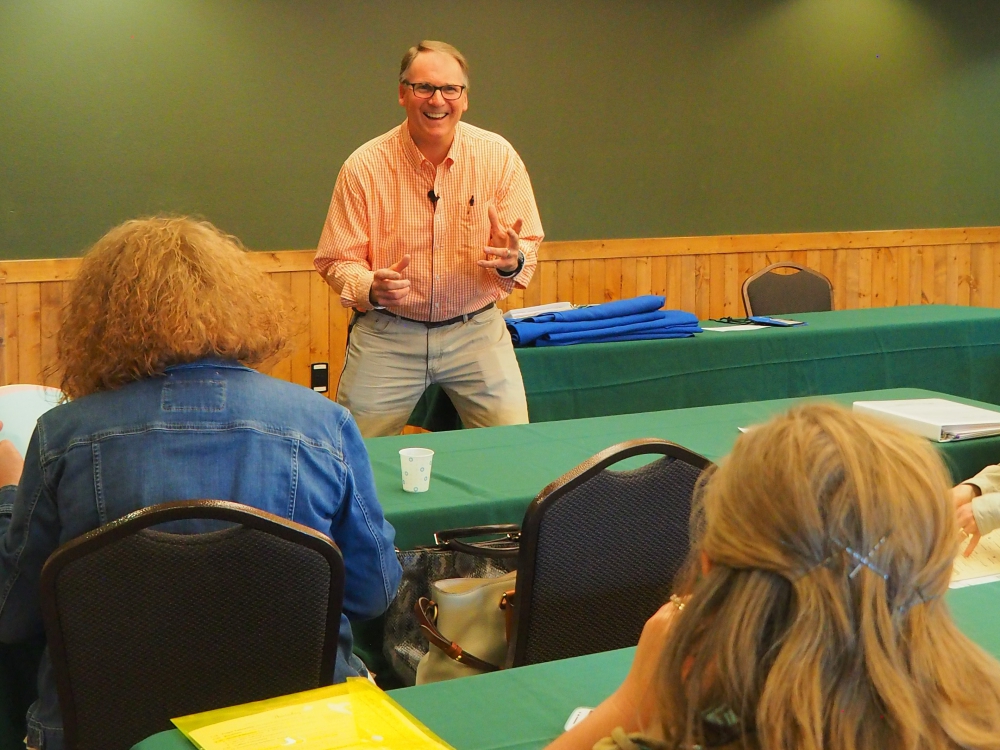 NINE SESSIONS
TO CHOOSE FROM
Five & a half hours each
of in-depth teaching!

Continuing Sessions meet five times.
Thursday & Friday 9:30 – 10:30 & 3:00 – 4:00 MT
Saturday 1:45 – 3:15 MT
Choose one for the entire conference.
1 – Screenwriting & Story Structure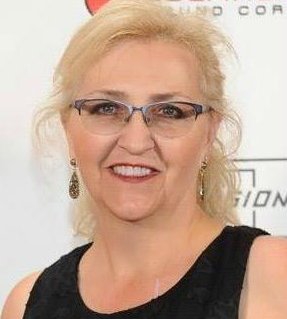 Dianne E. Butts
Screenwriter, Producer, Director
Author, dianneebutts.com
bit.ly/DianneEButts-IMDb
http://bit.ly/ConnectFilms

Dianne has attended the Colorado Christian Writer's Conference since 1989. During that time, she has authored 6 books, 7 more ebooks (with more coming), and has contributed to 22 books including Chicken Soup for the Soul books and Divine Interventions (Guideposts 2020). She has published 300 articles in national print magazines including articles in Focus on the Family and Light & Life and short fiction in Clubhouse, Evangel, and Live.
After hearing about the Act One Program "Writing for Hollywood" at CCWC, Dianne applied, was accepted, and attended in 2010. She also attended Act One's Producing & Entertainment Executive Program in summer 2020.
Among Dianne's screenwriting accomplishments, her feature film, Jenna's Light, placed as a top ten finalist in Movieguide's Kairos Prize for Spiritually Uplifting Screenplays (Feb. 2015), and as a quarterfinalist in the National Screenwriters Day Screenplay Competition (Jan. 2018). She is currently writing this story as a novel.
Her screenplay, Daemon, was a semifinalist in the Kairos Prize for Spiritually Uplifting Screenplays (2013). Her short film, A Cowboy's Faith, was a finalist in the 168 Film Project's "Write of Passage" in 2010.
Dianne has written, produced, and directed award-winning short films. The 2017 documentary she produced/directed, The Door, won Best Documentary and the Evangelista Award for the film with the clearest presentation of the Gospel at the 168 Film Festival in Los Angeles. In 2018 Dianne co-wrote, co-produced, and co-directed Thoughts & Prayers which was nominated for 15 awards and won the 168 Film Festival's Evangelista Award for Dianne's second year in a row.
In 2019, Thoughts & Prayers and The Door, along with her feature length screenplay Hidden Treasures, were all Official Selections of the International Christian Film Festival in Orlando, Florida. Thoughts & Prayers was also nominated for Best Screenplay.
Dianne has also served on the Jury (judging panels) for both the 168 Film Project's film festival and their "Write of Passage" short film-writing contest.
Fun trivia: Dianne worked as a paid extra in the 2017 Netflix film Our Souls at Night starring Robert Redford, Jane Fonda, Bruce Dern, and Judy Greer. You might see her in a café scene with Robert Redford.
Dianne desires to use her writing talents to write faith-friendly screenplays and is working toward seeing them produced. She lives in southern Colorado. When she isn't writing, she enjoys riding her motorcycle with her husband Hal, gardening, and photography. They are members of the Christian Motorcyclists Association.
Learn 3-act structure and how knowing what goes into each act helps you plan your story – whether a novel or a screenplay. Choose characters and plot events that express your story's theme. Discover amazing questions you can answer to go deeper and make your story more profound. Study how writing novels is different than writing screenplays. Learn basic screenplay format, software, and resources so you can look like a pro. Discover how the film and TV industry works: ways to get your toes into the film community, what steps you can take toward getting your book made into a movie, who to approach, how, and more.
---
2 – Writing (& Selling!) Personal Experience Stories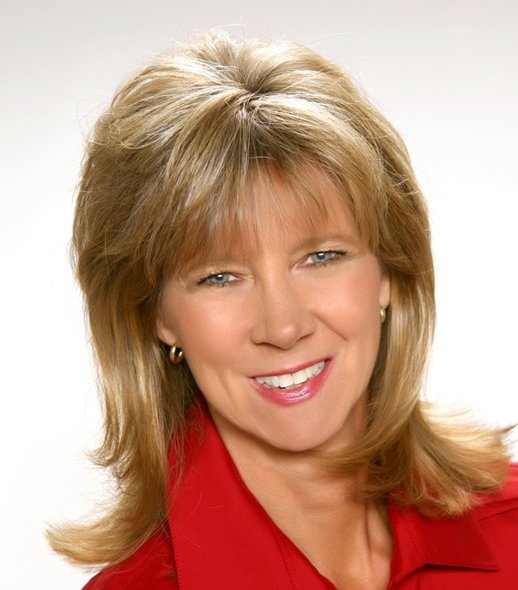 B.J. Taylor
Author & Freelance Writer
Represents Guideposts, Angels on Earth,
Mysterious Ways, and All Creatures
https://bjtaylor.com

Ever thump a watermelon to tell if it's ripe or stick your fingernail into the stem end of a cantaloupe to see if it's soft inside? It's hard to tell by a smack or scratch, but it does give you a clue. Thus, we have a few clues into B.J.
B.J. first began writing in grade school, with English as her favorite subject and spelling bees her specialty. A personal diary was her journal, hidden under her mattress during her teenage years. Her penned thoughts filled numerous notepads (which she still has in a box in the garage). She admits a lot of choices are scary at first, like signing up for a writing class, joining a writers group, or submitting a novel to an agent for consideration. She plunged into the deep blue sea, took a chance with her writing, and has been blessed abundantly.
A lover of true, personal experience stories, B.J. cut her teeth on a multitude of submissions to numerous markets. With publication success garnered in newspapers, magazines, and anthology collections like Chicken Soup for the Soul, along with winning the Guideposts Writers Workshop contest in 2004, B.J. has done a lot of nonfiction writing. She continues to write personal experience stories and is also working on her second novel that is based on a true story. She loves character development, primary plot and subplots, timing and tempo, and strives to deliver true emotion to her writing as she did in her memoir, Charlie Bear: What a Headstrong Rescue Dog Taught Me about Life, Love, and Second Chances.
An award-winning author and popular speaker at conferences around the country, B.J. has been a published writer for 25 years with credits ranging from newspaper articles for no pay, to magazine markets that pay quite well. She has sold 40 stories to Chicken Soup for the Soul; two dozen stories to Guideposts and Angels on Earth; numerous articles to Writer's Digest, Romantic Homes, Victorian Homes, John Gray's Mars and Venus in Love, and many other publications along the way. She looks forward to talking with you about your stories for those magazines as well as other nonfiction markets. B.J. wrote a book to help writers titled, Writing True Stories: Using the Winning Formula P MS to a T.
Now that B.J. is retired from the business she and her husband ran for 23 years, she lives in Southern California half the year and in Northern Idaho the other half. She enjoys walking her scruffy dog Charlie Bear, golfing, aqua classes, traveling, and helping writers to reach their goals.
Want to make money with your writing? Then this class is for you. Interactive sessions will cover the following (in no particular order):
1. Your Journey to Publication – How to Get Where You Want to Go.
2. Writing Personal Experience Short Stories That Sell (learn B.J.'s easy formula for writing great hooks, riveting dialog, satisfying endings).
3. Writing for Chicken Soup for the Soul.
4. Writing for the Guideposts family of magazines and how to submit to the Guideposts Writers Workshop contest.
5. Writing Book Length Stories (memoir, self-help, and a secret one).
6. There will be handouts and a little bit of volunteer homework. Will you be the one to help the class learn?
---
3 – From Idea to Manuscript to Masterpiece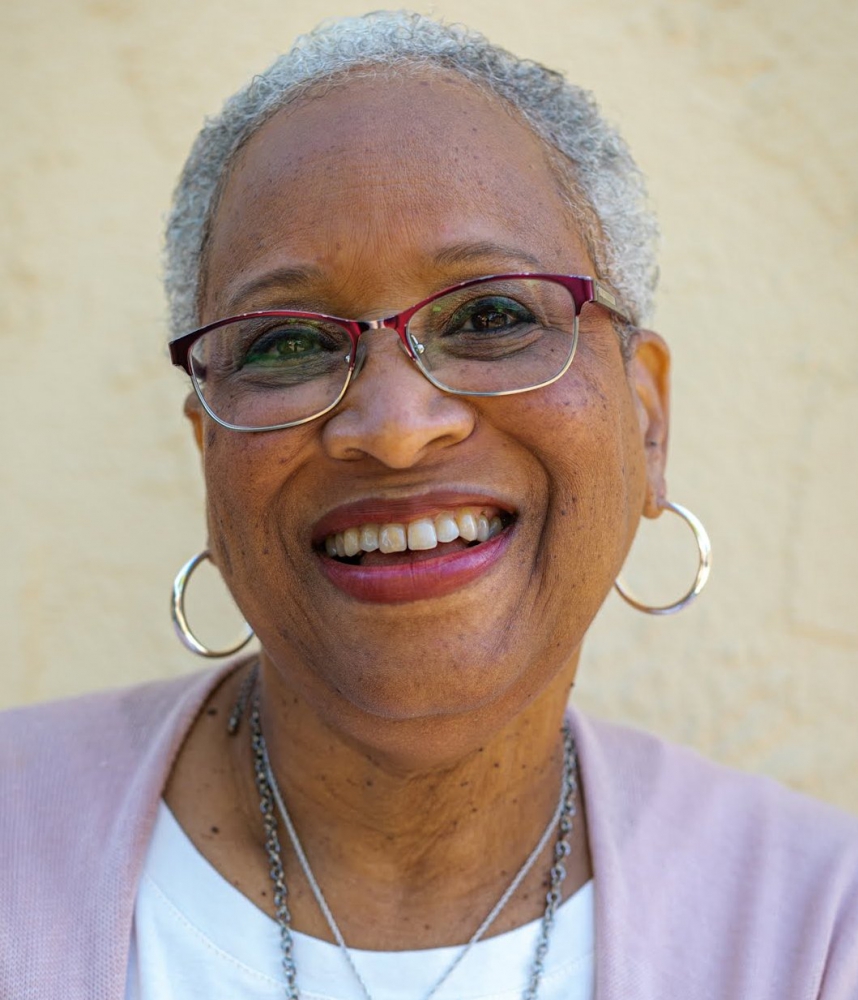 Dr. Sharon Norris Elliott
Author, Editor, Speaker
Literary Agent, Founder/CEO, AuthorizeMe(R)

From obscurity in Compton, CA, to commanding main stages teaching others how to write their books and understand the Bible, Dr. Sharon Norris Elliott encourages us to "Live significantly!" This inspiring message has driven Sharon to become an award-winning author, editor, agent, engaging speaker, and licensed minister. Author of 12 books, and associated with several prestigious organizations such as AWSA, ACE, SCBWI, and HSBN.tv, Sharon is also co-director of the WCCW conference. She is founder/CEO of the successful AuthorizeMe® Consulting, Coaching, & Editing Firm, and Literary Agency.
You have held this book idea in your heart and mind long enough. It's time to get it out of your brain and down onto paper. But you want to do more than simply write it; you want it to touch the souls of your audience, and you want it to be really good. This multi-part workshop helps develop your thinking and writing to reach toward that goal. Learn to think like an acquisitions editor and publisher as you write the book, to capture the attention and soul of your reader, and to organize your thoughts so they flow beautifully on the page. Taught by literary agent, book developer, and multi-published author Dr. Sharon Norris Elliott, you will walk away from this workshop positioned to be a best-selling published author.
Sharon will be teaching how to storyboard your books in these sessions. It will be helpful for you to have sticky notes, a Sharpie, and a folding report board or a nearby wall or window.
---
4 – The Successful Author of Nonfiction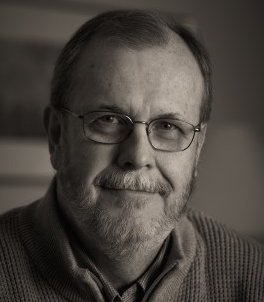 Dan Balow
Agent, Steve Laube Literary Agency
https://stevelaube.com

Dan started in Christian publishing in 1983 and over the years has been involved in the business side of the industry in marketing, sales, foreign and domestic rights management, audiobooks, digital publishing, and acquisitions.
A significant amount of his experience was with Tyndale House Publishers from the early 90's to the mid-2000's. While there, Dan developed a wide-ranging perspective on the industry, taken from involvement with hundreds of authors, thousands of books, and a love for the business.
Dan served on the board of the Evangelical Christian Publisher's Association, the trade association for Christian publishers in the U.S., and was board chairman of the Global Publishers Alliance, a group of U.S.-based publishing executives involved in mentoring Christian publishers in other countries. He was an original member of the advisory board of the Christy Awards (now part of ECPA) and involved in training and mentoring Christian publishers through Media Associates International (www.littworld.org).
Dan is a graduate of Wheaton College with a degree in Communications. He has been married to Carol for 40+ years. They live in Wheaton, Illinois, and have four grown children and five granddaughters.
Sitting down and writing a book is not the first thing you should do. The successful nonfiction author will start in a different place. Time is a precious thing. If you skip steps along the way in an effort to get your book written and published and ignore those things that give the book a purpose and platform, you are probably wasting your time. Dan will present practical steps to developing your platform, your personal ministry, and your relationship with your readers—all the things that make for a successful author of nonfiction except for the writing.
---
5 – Building Rock-Solid Fiction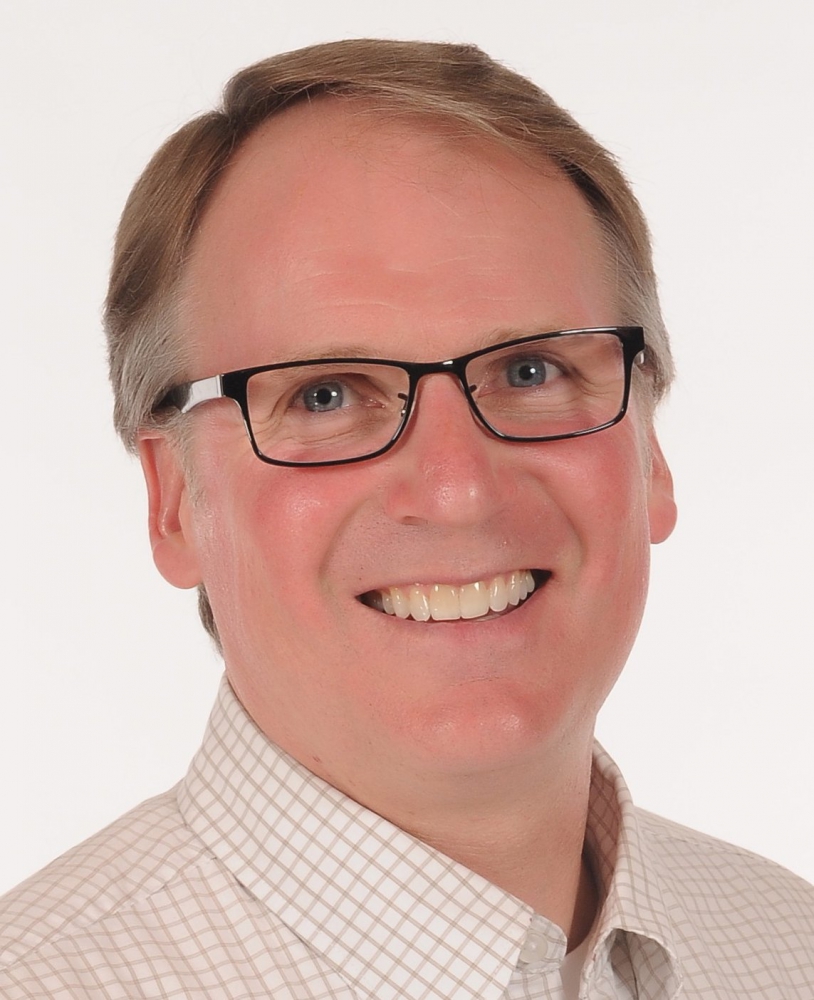 Tim Shoemaker
Author, Speaker
www.timshoemakersmashedtomatoes.com

Tim is the author of 17 books and a popular speaker at conferences and schools around the country. Over 25 years working with youth has helped him relate to his reading and listening audience in a unique way. He is a regular contributor to Focus on the Family Clubhouse and Clubhouse Jr. magazines.
His contemporary suspense, Code of Silence, was named in the "Top Ten Crime Novels for Youth" by Booklist. Tim loves writing fiction! Easy Target and Escape From the Everglades (Focus on the Family, 2021) are his newest releases. Every Hidden Thing (also Focus on the Family) is scheduled to release early in 2022.
Tim's energetic style of teaching helps make even difficult writing topics clear. He is all about encouraging and equipping writers to do what they do—better.
A tall building needs a strong base. If you want your book to rise above the rest, you'll need a rock-solid foundation. Learn essentials for building a better book—or strengthening the one you've already written. We'll look at plotting, deepening your point-of-view, when to show—and when to tell, creating stronger scenes, and writing better dialogue. You'll learn what's needed for powerful openings that draw a reader in and how to avoid "hokey" Christian fiction. We'll cover insights to getting published that are often overlooked . . . and more. Tim will share tips and secrets to writing fiction that will stand tall and strong in the marketplace.
---
6 – The Short Road to Publication: Writing Articles and Devotions


Karen Whiting
Author
Writing/Marketing Coach
www.KarenWhiting.com
Karen's creative juices are always flowing and spill over into her books and hundreds of articles. She loves playing with children and has five children and one dozen grandchildren. Karen was a contributing writer for Focus on the Family's Focus on Your Child magazines. She also writes regularly for three other publications.
One outlet for Karen's creativity is in her passion to connect activities and fun to spiritual insights. She says, "It helped my children know that God is involved with all aspects of life. I weave that in my books, such as connecting crafts for tweens with virtues of Biblical women in my God's Girls series and revealing true accounts of how God worked in the lives of military families."
Karen understands the hearts of families who keep being uprooted as her family moved many times, while her husband, Jim, spent twenty-two years in the Coast Guard. She now lives on the east coast of Florida.
In addition to writing, Karen is a speaker and often a guest on radio. She has traveled to Malaysia, China, and Russia to speak and minister to families and children. She had the adventure of swimming in the Black Sea and helping children to make puppets. "I don't speak Russian or any Chinese dialect, and they didn't know English," Karen says, "but puppetry is a language of the heart and we connected. Through a translator I helped people who minister to families to give them tools to use to help strengthen family communication skills, manage time, and treasure one another."
"It's amazing to know my words and thoughts have touched people so far away. I majored in math in college, so I never expected to write. I loved raising my five children and people kept encouraging me to share from the wealth of experiences I created for my family. I prayed about writing and God actually gave me a vision. Then, within hours, I received a painting of the vision and knew God had called me to write. I'm thankful that God has used me to help others and await his plans for the future!"
Devotions can be the easiest pieces to sell. Articles pitched well can be widely read and help build a platform and your authority to write on a topic. Both help you write tight and stay focused. Topics in the classes will cover:
Learn the basics of writing devotions and then all the ways you can create and sell them.

Discover the four essential elements for writing a nonfiction article.

Identify your audience and their needs.

How to find and research ideas to develop deeper articles and devotions.

Use SEO to make your writing stick.

How to best submit your work and where.

Move from short pieces to books of devotions or ones based on a series of articles.

Use one topic idea to create writing for various ages and genres.
---
7 – Mastering Marketing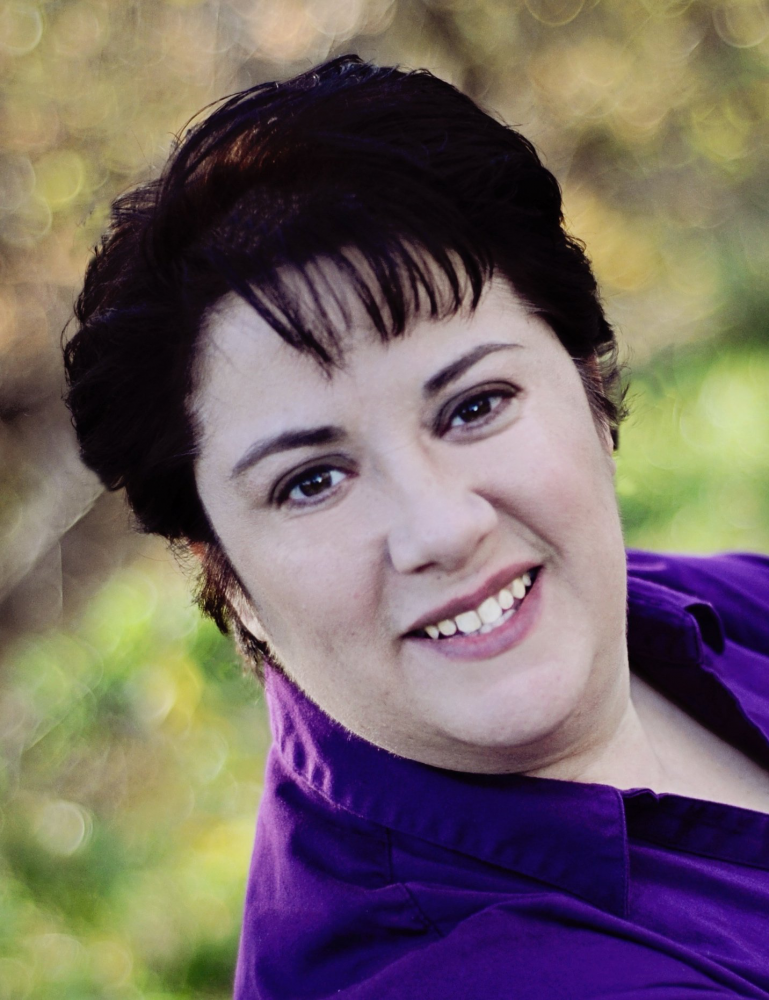 Tamara Clymer
Publisher, CrossRiver Media Group
Tamara (or Tami as her friends call her) used to work in television and newspaper newsrooms as a reporter and photographer. Then she turned in her camera and keyboard for a life publishing Christian books . . . and she hasn't looked back.
Born and raised in the Midwest, Tamara earned a journalism degree from Kansas State University in the early 90s. Soon after, she started working in T.V. and newspaper newsrooms, covering everything from local school board meetings to terrorist attacks. In the process, she realized God was calling her to do more with her writing – something with an eternal impact.
In 2010, she founded CrossRiver Media Group, a Christian publishing company that helps women build a battle-ready faith. CrossRiver has become a tiny powerhouse in the Christian publishing world. It has produced several award-winning books including Christian Small Publishers Books of the Year and SELAH Award winners. Tamara encourages her authors to use the words God has given them for His glory, and she teaches writers at Christian writers' conferences across the country to do the same.
Tami and her high school sweetheart, Shad, have been married for more than 30 years. They live in western Kansas with their four kids, two dogs, and a grumpy cat who, ironically, is named Grace. Tamara loves her husband and kids dearly, but she also loves hot chocolate, camping, and reading anything she can get her hands on.
How do you eat an elephant? One bite at a time. The same goes for marketing. When you look at the big picture, it looks scary. Newsletters, social media posts, building a platform, podcasts, guest blogging, book signings . . . it feels like you've bitten off more than you can chew. But Tamara says it doesn't have to be scary at all. You just need to take it one little chunk at a time. This continuing session will take the overwhelm out of marketing by teaching you . . .
how to build a platform that works
the marketing game-changer
creative marketing plans
how to work smarter with social media
tips for creating an engaging website
and so much more!

I need this! Can't wait for the conference to start. SO excited to be able to learn
from those who have gone down this road before me.
This conference is a treasure chest full of wonderful speakers, editors, agents,
and fellow writers who are helpful and supportive.
Can't say enough good things about this. You will be blessed.
Catherine Jacobs

---
8 – Your Writing Life - Dig Deep, Build High:
Set a Solid Foundation & Fan the Flames of Your Passion!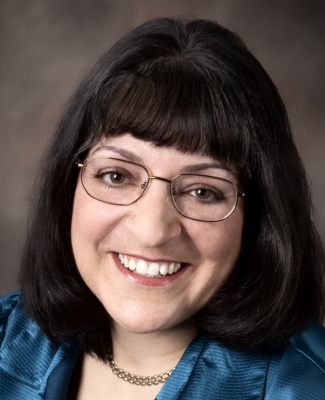 Ava Pennington
Author, Bible Teacher
Writing Coach, Freelance Editor
www.AvaPennington.com

Ava has a heart for God's Word and God's people. For 16 years she has taught an interdenominational, weekly Bible Study Fellowship (BSF) class of (presently) 175 women. Ava is passionate about encouraging writers to use their gifts for His glory. She began writing for publication after a 20+ year career as a corporate executive in NYC. As she transitioned to writing and teaching, she learned, first-hand, the importance of establishing a solid foundation as she pursued writing. Her publication credits include articles in numerous magazines as well as short stories in 30+ anthologies. Her one-year devotional, Daily Reflections on the Names of God, is being released by Revell Books this year in a gift book edition that includes content from the original devotional. For more information about Ava's books, speaking, and writers' services, visit her website.
The taller the building, the deeper the foundation. You may have just begun your writing journey. Or you may be multi-published, but you're feeling stuck. Either way, what are you building on?
Learning the technical skills to write in our chosen genre is important. But we won't finish well if we don't have the foundation in place to fulfill God's call on our life.
This continuing class will include:
Nurturing your first love (or returning to it!) on a biblical foundation
Finding God's will for your writing
Growing your writing prayer life
Balancing "real" life with your writing life
Guarding your heart against the enemy's lies
Overcoming obstacles and frustrations
Persevering through dry times
Time management vs. time stewardship
Stepping out in faith to fulfill your calling
Trusting God's timing
Regardless of where you are in your writing journey, this class will serve as a mini-retreat for you to recharge, refocus, reconnect, and rejoice in what God is doing in and through you and your writing!
---
9 – Writing for Children and Teens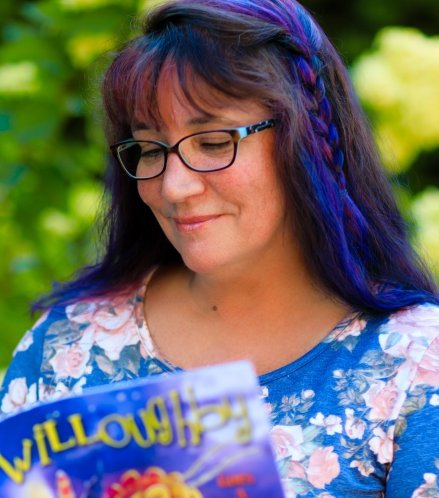 Pam Halter
Author, Editor
Fruitbearer Kids

Pam has been a children's book author since 1995 and a freelance children's book editor since 2006. She was a homeschooling mom for 9 years, taught 4th-6th grade Sunday school for over 21 years, and was a Pioneer Clubs leader for 4 years. She was also the music director for a local summer theater for 10 years where she worked with children ages 8-18.
Currently Pam is mentoring an Author's Club of 4th, 5th & 6th graders in Monterey, CA, via Zoom once a week. She is also the children's book editor for Fruitbearer Publishing.
When Pam is not writing or editing, she enjoys reading, playing the piano, quilting, gardening, cooking, Bible study, and walking long country roads.
Pam lives in Southern New Jersey with her husband, special needs adult daughter, and 4 cats.
We are wired to love stories. From infancy through our teenage years, we love a great story. Authors need to know more than just the craft. They need to know their audience. Award-winning children's book author, Pam Halter, will take you from writing for preschoolers to high school age readers. If you are writing picture books, chapter books, or middle grade or YA fiction, you need this continuing session. Conferees are encouraged to bring their WIPs, questions, and a sense of fun.
How I love the Colorado Christian Writers Conference. Though I've taught at the conference for well over a decade, I'm still one of its earnest students. Every year I take home loads of inspiration, encouragement, and instruction. If it weren't for what I've learned at CCWC, I would not be the author of over 35 books today. I hope to be involved for at least another decade because I've got more to learn—and write!

Linda Evans Shepherd