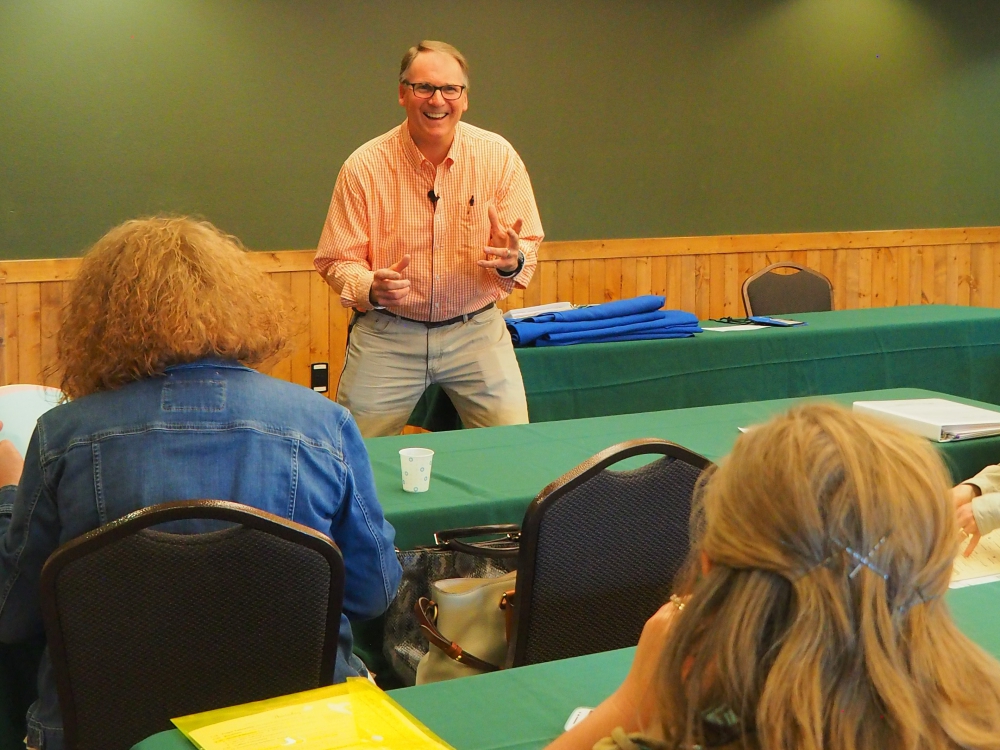 Six hours of in-depth teaching!
Continuing Sessions meet five times.
Thursday 10:15–11:45 and 4:45–5:45
Friday 10:45–11:45 and 4:45–5:45
Saturday 1:00–2:30
Choose one for the entire conference.
1 – Authentic Writing that Changes Lives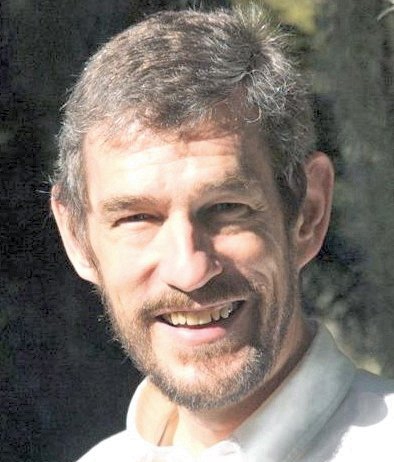 Dr. Peter Lundell
Author, Pastor, Teacher
www.PeterLundell.com
Peter is a writer, pastor, and teacher who helps people connect with God and live by God's Word and Spirit. With life experience all over the world, he brings new perspectives to what most people overlook. He has authored numerous nonfiction and fiction books on Christian spirituality. Peter is also a collaborative writer and a developmental and substantive editor.

Authentic writing starts from within you—being honest with who you are, which sometimes means writing out of recovery from pain and ashes. Then you can effectively write change into the lives of your readers through your particular approach, genre, and unique voice. This continuing session will take you through this process and include participant exercises and presentations for feedback.
---
2 – Going Indie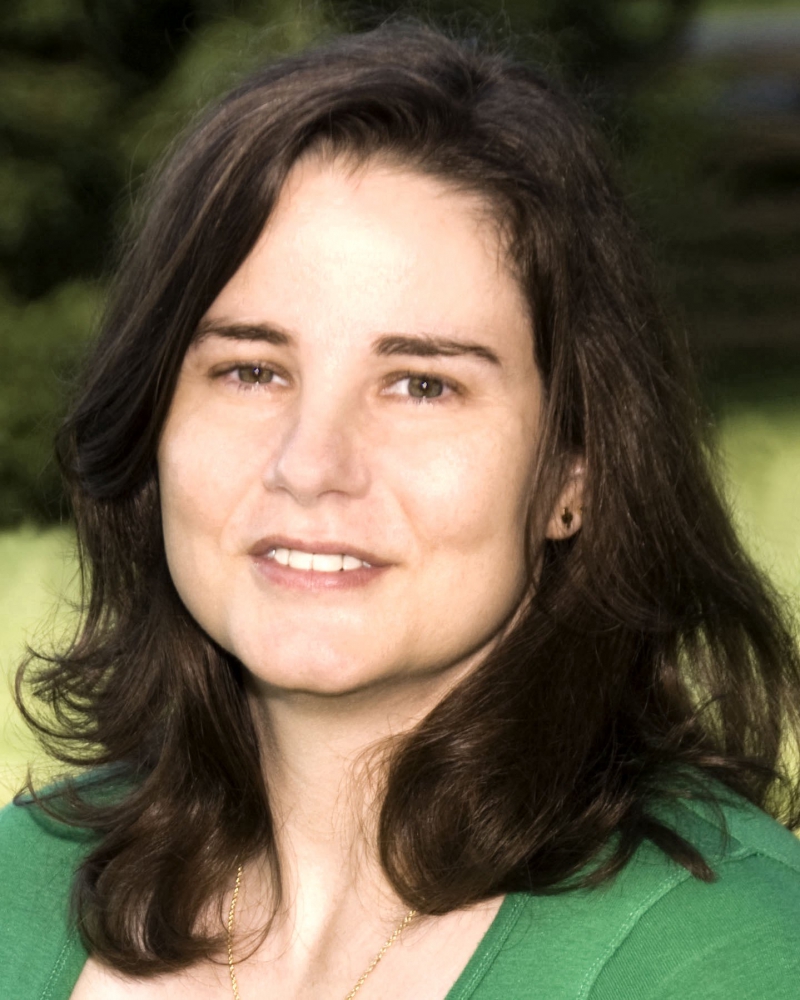 Amy Deardon
Author, Publisher
EBook Listing Services
www.AmyDeardon.com
Amy is an award-winning author, publisher, and budding online entrepreneur. She is eager to help writers take their words to the next level and guide them through the self-publishing minefield. In her life B.C. (before children) she was a Ph.D. scientist under a different name who did bench research. Now married, she lives with her husband and two children near Washington D.C.

Are you considering indie publishing your book? Do you want to keep costs low and quality high? Then this course is for you! This hands-on continuing session will walk you through the indie publishing process:
Understand the difference between Traditional, Hybrid/Subsidy, and Indie Publishing, and take a quiz to help you choose what might be best for you to pursue.
Write the strongest possible manuscript including finding an editor.
Create the strongest title and back cover copy – key factors in selling your book.
Learn how to typeset your book. Principles of interior design. Using styles and templates.
Add photos and artwork.
Design your book cover or find affordable options to contract this out.
Understand ISBNs, barcodes, and CIP data and how to obtain them.
Hire contractors to help you over the tough parts without getting ripped off.
Find a printer and distributor such as Amazon that will make your book/ebook/audible book available to buyers.
Learn why POD printing is probably best for you.
Use a studio and voice actor to read your audible book or record it yourself.
Get the word out about your book.
Learn how to write more books quickly to build an income.
---
3 – Serve Your Audience: The #1 Way to Grow a Rock-solid Platform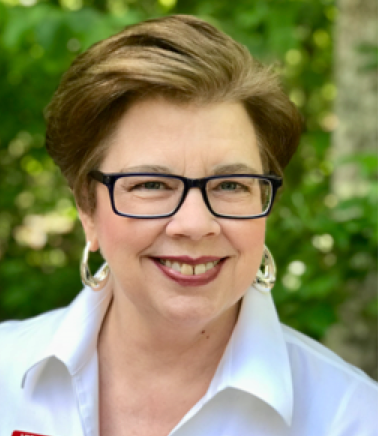 Patricia Durgin
Founder
Marketers On A Mission

Amazon sold its first book back in 1995. That was the year Patricia Durgin began studying online marketing. Since then, she's invested thousands of dollars to learn from leaders in the field, and countless hours adapting those principles for Christian writers and speakers.
Online marketing is a confusing tangle of technology and messaging. Patricia helps Christian communicators cut a straight path, so they can escape the maze and fulfill their calling, which is to reach more people for Christ.
Patricia serves her audiences in five formats: 1) as the host of Marketers On A Mission, a 60-minute Facebook Live program for Christian writers and speakers (400 programs and counting!); 2) as the Admin of the private Facebook group Marketers On A Mission ENGAGE; 3) as a faculty member at many Christian writers and speakers conferences across the country; 4) through The Encourager, a weekly devotion, and; 5) via private coaching sessions.
Patricia and her husband live near Atlanta. Their two daughters are children's pastors and their two sons-in-law are youth pastors. Their four grandchildren are a delight, and their two pups, Lucy and Linus, rule the roost at home.
Note from Marlene: Make it a priority to visit Patricia's Facebook Live Program, Weekdays 12PT / 3ET. You'll be glad you did. And it's free!
I believe that every Christian communicator has a God-given audience and a God-ordained message, drawn from our relationship with Him. Every book, article, presentation, blog post, social media post, and email should have one goal: to serve our audience exclusively. (God will see that others in need are served by other Christian communicators.)
In this continuing session, we'll focus first on identifying your audience, then move to the four basic marketing elements and how they all work together to build your platform: your 1) Website, 2) Lead Magnet, 3) Blogging & Social Media, and 4) Email . . . all designed to serve your audience through content focused on their needs.
We cannot grow our audience effectively without these four elements in place. Leave one out and our marketing will be lopsided. Join us to build the strong foundation you'll need for an effective, long-lasting platform, wherever God may lead you in the future.
Session 1 Who Does God Want You to Serve? / Why & How to Create (Blog & Social Media) Content for Only Those People
In His kindness, God calls us to serve a specific group of people (vs the 7+ billion in the world). We'll begin by helping you identify that group. Every subsequent class focuses on those people alone. Then we'll create content ideas for your blog and social media, merging your message with the needs of (say it with me) only that group. You'll never wonder what to write about (or share) again!
Session 2 Serve via Your Website: The 2 Most Important Pages / Newsletters are Good; Lead Magnets are Better
Ideally, your website makes your audience think, "This is where I belong!" We'll review your website's Home and About pages, to see if the core elements are included, and if they're positioned for maximum results. Then we'll turn to creating a "Lead Magnet," a sliver of valuable information so intriguing visitors are compelled to "sign up" for it, thus growing your email list (one of the main avenues to serve your audience).
Session 3 Serve via Your Email Messages: How Email Works / Use It to Build Relationships with Your Audience
Few harness the power of email. The tech can be frustrating, so we'll review how the various parts fit together. But why bother with email, anyway? It allows us to develop long-lasting relationships with our audience members, serving them regularly, and then periodically inviting them to purchase our books, products, or services. Imagine hundreds (or thousands?) of readers eager to buy or share your latest "thing," supporting you the way you've supported them for years. Wowzer! This is what email can do.
Session 4 Serve via an Online Course: When You're Ready to Dive Deep (for Fee or Free), Answer These 5 Questions (Plus 2 BONUS Questions!)
Q#1: How much should I charge?
Q#2: What content should I include?
Q#3: Should the course's entire contents be available upon purchase?
Q#4: Do I just create it and then offer it to the general public right out of the gate?
Q#5: What's the single best way to make my course unique to the market?
Q#6: How can I offer a guarantee? I don't know if my students will do the work.
Q#7: Should I charge everyone the same price?
Session 5 Serve via a FB Live Program or Live Webinar: You Don't Have to be Published to Serve Your Audience NOW!
Our enemy suggests we should wait until our book is published before we actively serve our audience. That could take years! Instead, serve your audience now and be pleased to discover that you're actively building your platform, too. In this last session, learn how to create and host a FB Live program or a live webinar suited for you, your audience, and your message. Checklists included.
Now your core marketing elements are in place, as is your platform's infrastructure. Grow (and serve) from here!
---
4 – Build a Better Book: Foundations for Rock-solid Fiction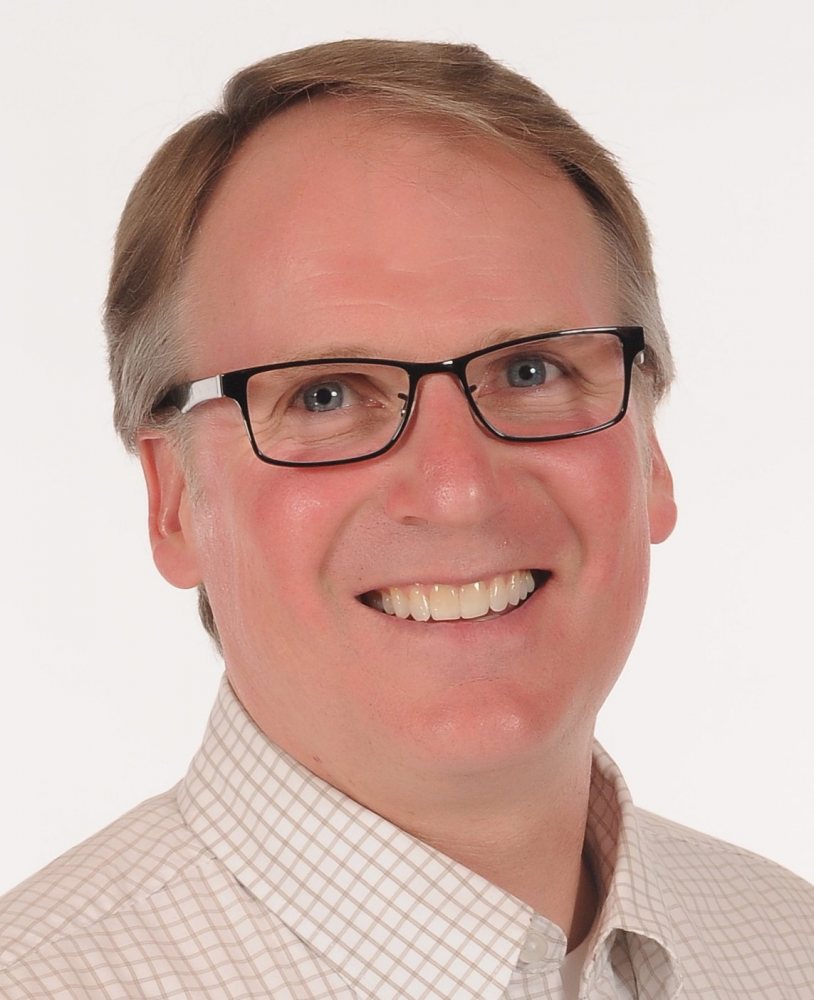 Tim Shoemaker
Author, Speaker
www.timshoemakersmashedtomatoes.com

By God's grace, Tim is the author of 14 books, and he just got contracts for two more. He is a popular speaker at conferences and schools around the country. For over 25 years he has worked with youth as a volunteer and still loves it.
Code of Silence, book one of his contemporary suspense series, was included in the Booklist Online "Top Ten Crime Novels for Youth."
Tim is passionate about helping kids and adults become true men and women of God, something he does through his writing, speaking, and teaching.
If you want to strengthen your fiction, Tim will show you how to do it. He is all about encouraging and equipping writers to do what they do—better.
Happily married for over 40 years, Tim's three sons are married and raising families of their own. Tim and his wife live in Rolling Meadows, Illinois.

A tall building needs a strong base. If you want your book to rise above the rest, you'll need a rock-solid foundation. Learn essentials for building a better book—or strengthening the one you've already written. We'll look at elements of plotting, deepening your point-of-view, when to show—and when to tell, creating stronger scenes, and writing better dialogue. We'll look at what's needed for powerful openings that draw a reader in. We'll touch on plausibility and avoiding "hokey" Christian fiction. We'll cover insights to getting published that are often overlooked ... and more. Tim teaches in a passionate style, and has a way of making even difficult topics clear. He'd love to see you join him in this continuing session where he'll share tips and secrets to writing fiction that will stand tall and strong in the marketplace.
---
5 - How to Make Sure the Nonfiction Book You're Writing Is the Best It Can Be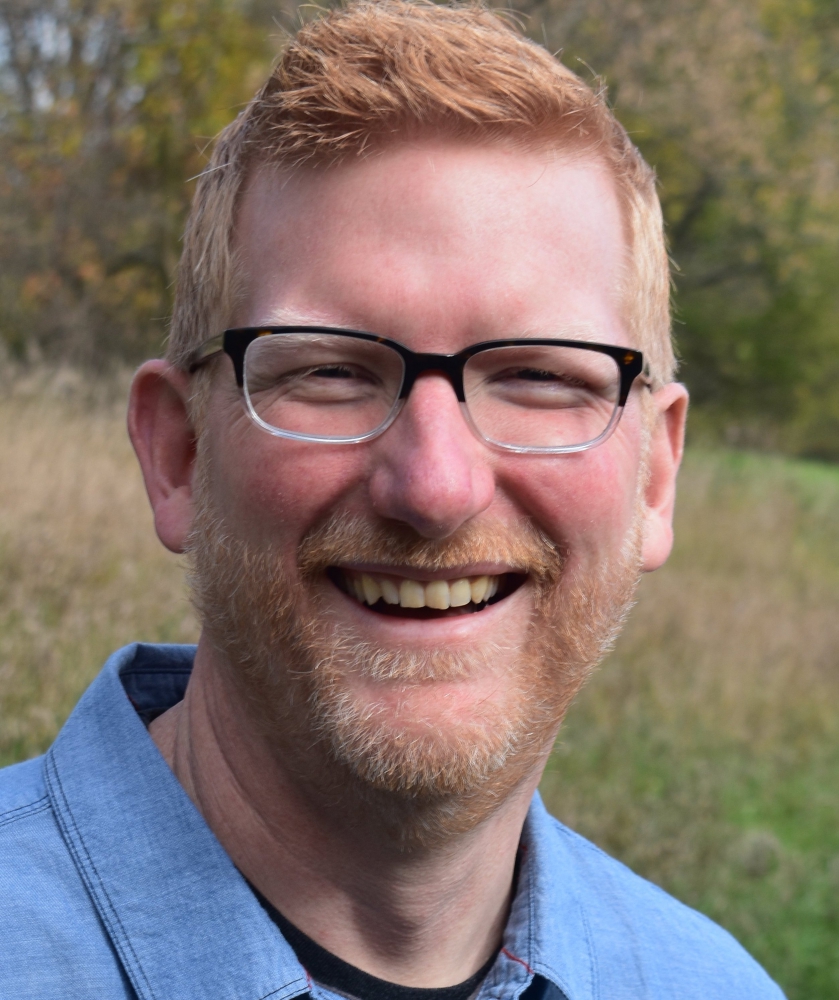 Chad Allen
Writer, Speaker, Editor
Writing Coach
Book Proposal Academy
BookCamp
www.chadrallen.com

Chad is a writer, speaker, editor, and writing coach. A 20-year publishing professional, he served in acquisitions and directorial roles for Baker Books, a division of Baker Publishing Group, before going full-time with his own coaching business. He has collaborated with numerous bestselling authors including Michael Hyatt, Jeff Goins, Caroline Leaf, Ernie Johnson Jr., Chip Ingram, Mary DeMuth, John Burke, Mark Batterson, and Phyllis Tickle.
He is the creator of Book Proposal Academy, an online course, and BookCamp, a mentoring and community hub for writers. His passion is helping writers get their books into the world, and he blogs at http://www.chadrallen.com.
Chad has been published in such online places as LifeHacker, The Accidental Creative, MichaelHyatt.com, Goinswriter.com, and The Good Men Project.
He holds a B.A. in English from the University of Nebraska-Lincoln and an M.A. in Theology from the University of Notre Dame. Chad and his wife, Alyssa, live with their two children in Grand Rapids, Michigan. Hear more from Chad on his blog, or by following him on Facebook and Twitter.

You have a message or story you're passionate about getting into the world. But working on a book can be tough. Writers come up against a long list of obstacles:
Will this concept be attractive to agents, publishers, and readers?
How can I describe my book in a way that grabs people's attention?
How do I come up with a great structure?
Is my writing good enough?
What if I can't write a book that lives up to my own vision for it?
How can I convince publishers I'm worth listening to?
Is all of this really worth it?!
And that's just the first week!
Sometimes the list of obstacles is so daunting, a writer may be tempted to throw up her hands and give up. Can you relate? If so, this continuing session is for you. You'll walk away from our five-session journey together with:
a well-developed concept that meets a real need readers have
a one-sentence attention-grabbing book hook
a vision statement that attracts agents and publishers
a strong outline and synopsis that lays out a transformative path for your readers
a solid bio that establishes your authority on the topic of your book
compelling sample chapters (or at least a plan for writing chapters you're excited about)
Join us for an engaging time where together we'll make sure the book you're writing is the best it can be!
---
6 – How to Rapid-Fire Your Fiction – Techniques for Writing Killer Suspense and (inter) Stellar Speculative Fiction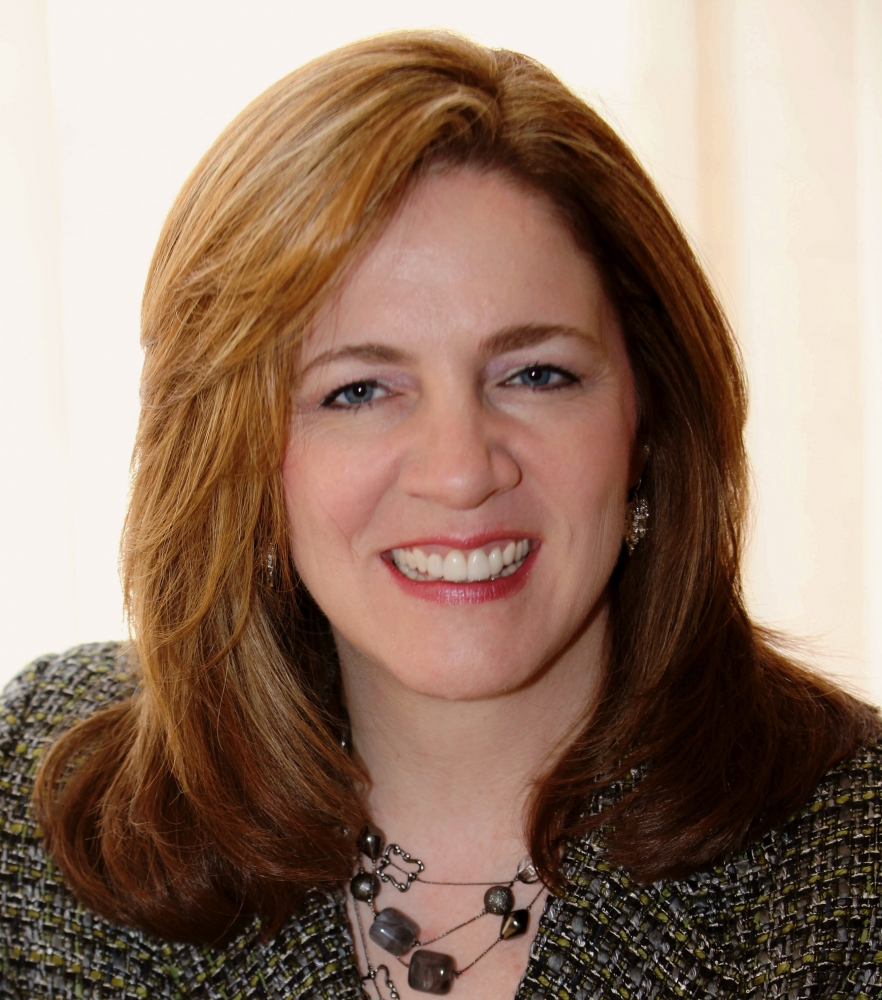 Ronie Kendig
Author
www.roniekendig.com

Ronie is a bestselling, award-winning author who grew up an Army brat. After 20 years of homeschooling their four children, Ronie and her Army veteran husband are adventuring through life on the East Coast, currently just a short train ride from New York City. They are usually covered in dog fur, compliments of their VVolt N629—a retired military working dog—and Benning the Stealth Golden.

Using tactics developed in years of being a published author, Ronie will break down elements of suspense and show how they are not limited to genre, but can—and should!—be layered into every type of story. We will explore how suspense plays into and propels characterization and development of the plot. Within these elements, we will also look at speculative fiction … and gain a healthy understanding and appreciation of the genre in that while certain techniques are used in speculative fiction, so many of them are also necessary components of any genre—like "storyworld building" is integral to the development of any story. Some classes will have a more focused emphasis—suspense or speculative fiction—and will be noted.
---
7 – Writing (and Selling) Personal Experience Stories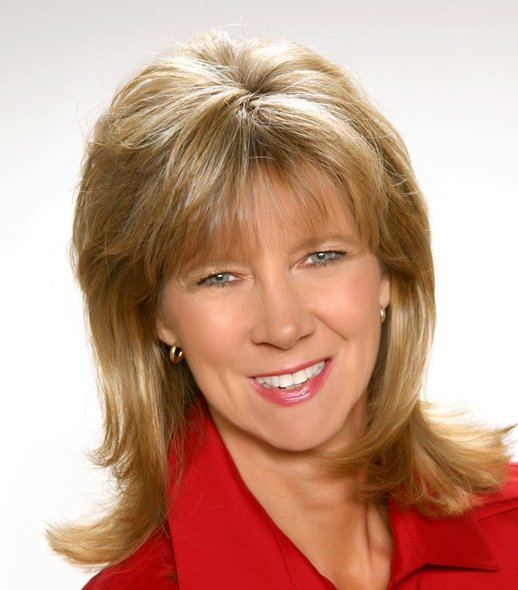 B.J. Taylor
Author
Represents Guideposts, Angels on Earth
Mysterious Ways, and All Creatures
www.guideposts.org
www.bjtaylor.com / www.bjtaylor.com/blog

An award-winning author and popular speaker at conferences around the country, B.J. has been a published writer for 25 years with credits ranging from newspaper articles for no pay, to magazine markets that pay quite well, and on to publishing her dog-book memoir with a royalty paying publishing company. She has sold 40 stories to Chicken Soup for the Soul; two dozen stories to Guideposts and Angels on Earth; numerous articles to Writer's Digest, Romantic Homes, Victorian Homes, John Gray's Mars and Venus in Love, and many other publications along the way. She represents Guideposts, Angels on Earth, Mysterious Ways, and All Creatures, and looks forward to talking with you about your stories for those magazines as well as other nonfiction markets
A lover of true, personal experience stories, B.J. cut her teeth on a multitude of submissions to numerous markets. With publication success garnered in newspapers, magazines, and anthology collections, along with winning the Guideposts Writers Workshop contest in 2004, B.J. has done a lot of nonfiction writing. She continues to write personal experience stories and is also working on her second novel that is based on a true story. She loves character development, primary plot and subplots, timing and tempo, and strives to deliver true emotion to her writing as she did in her memoir, CHARLIE BEAR: What a Headstrong Rescue Dog Taught Me about Life, Love, and Second Chances.
B.J. first began writing in grade school, with English as her favorite subject and spelling bees her specialty. A personal diary was her journal, hidden under her mattress during her teenage years. Her penned thoughts filled numerous notepads (which she still has in a box in the garage). She admits a lot of choices are scary at first, like signing up for a writing class, joining a writers' group, or submitting a novel to an agent for consideration. She plunged into the deep blue sea, took a chance with her writing, and has been blessed abundantly. Now that she's retired from the business she and her husband ran for 23 years, she lives in Southern California half the year and in Northern Idaho the other half. She enjoys walking her scruffy dog Charlie Bear, golfing, aqua classes, traveling, and helping writers to reach their goals.
Want to make money with your writing? Then this class is for you. Interactive sessions will cover the following (in no particular order):
1. Your Journey to Publication – How to Get Where You Want to Go.
2. Writing Personal Experience Short Stories That Sell (learn B.J.'s easy formula for writing great hooks, riveting dialog, satisfying endings).
3. Writing for Chicken Soup for the Soul.
4. Writing for the Guideposts family of magazines and how to submit to the Guideposts Writers Workshop contest (this is a contest year).
5. Writing Book Length Stories (memoir, self-help, and a secret one).
There will be handouts and a little bit of volunteer homework. Will you be the one to help the class learn?
---
8 – Growing Your Craft to Increase Your Impact (fiction & nonfiction)



Tim Riter
Author
Website / Blog Unconventional at timriter.com
Facebook at https://www.facebook.com/timriter

Tim has a passion to help others not only know God, but to weave Him into the everyday fabric of their lives. He spent over 20 years doing that as a lead, associate, and youth pastor, and extended that with over 25 years writing professionally with 10 Christian living books that have sold over 100,000 copies and have been translated into 8 languages.
Blend in serving as a college professor and high school teacher in composition and communication with being an inveterate motorcycle rider and trout fisherman, and you gain someone who can connect to a variety of people in all stages of life.
Tim has had 10 television interviews, ranging from The 700 Club to local television, and over 100 radio interviews, and has spoken to hundreds of groups and churches. His blog, Unconventional at timriter.com, explores fresh ways to follow the old faith.

We write for therapy for ourselves or impact on others. With the latter, we best do that by writing well, by developing our writing craft. This continuing session will explore dimensions of excellent writing, including principles of persuasion coupled with practical exercises. We'll then add some basic rules of writing and how we can intentionally break them for a greater impact using rhetorical strategies with exercises. We'll conclude with two sessions that can make our writing sing, as we cover four difficult but necessary marks of excellent writing: how to read our audience, how to increase the clarity of our writing, how to make it powerful and figurative.
Changing Minds: demonstrates how to effectively persuade your readers to change their beliefs or behaviors regarding your topic. We will explore Toulmin's Model of Argument and styles of reasoning to learn how to best change minds through writing.
Advantage: helps writers learn how to best influence their readers.

Knowing the Rules: gives a foundational understanding of how grammar basics provide structure and understanding in writing. Includes sentence class and type, pronoun antecedents, and more. But fear not, no sentence diagramming.
Advantage: gives authors a fundamental grasp of grammar and writing conventions.

Breaking the Rules: takes writing to a higher level by knowing when to break the rules of grammar and writing conventions—for an intentional effect. This will be done by a focus on the major rhetorical devices, coupled with practical exercises.
Advantage: helps writers to intentionally and deliberately break rules for a more powerful effect.

Excellence in Writing: these two sessions examine four painful steps to improve our writing. Principles and exercises will both be used. Part 1 will cover audience orientation and clarity.
Advantage: writers learn two steps to better focused writing.

Excellence in Writing: Part 2 examines power and imagery as tools for excellent writing.
Advantage: writers learn two steps to more vivid writing.
How I love the Colorado Christian Writers Conference. Though I've taught at the conference for well over a decade, I'm still one of its earnest students. Every year I take home loads of inspiration, encouragement, and instruction. If it weren't for what I've learned at CCWC, I would not be the author of over 35 books today. I hope to be involved for at least another decade because I've got more to learn—and write!

Linda Evans Shepherd