A great way to get acclimated,
learn more, and make new friends.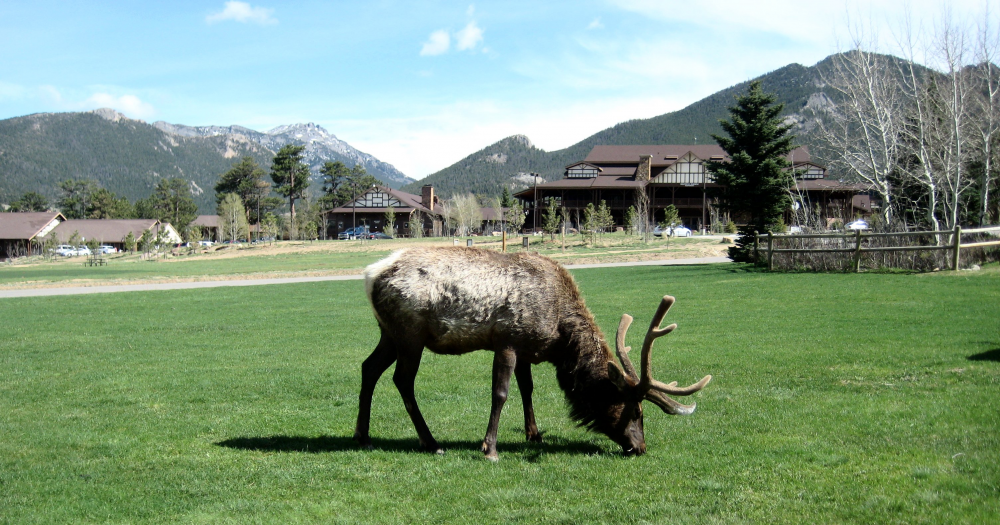 Coming a distance?
Tuesday night lodging available.

There is no registration fee for Wednesday
and no charge for the evening session.

Individual workshops cost
$25 for one, $40 for two, $55 for three.
if you register for one or more days.
The 1:00 – 5:45 workshop is $55.

Coming only on Wednesday?
Cost: $40 for one, $65 for two, $85 for three.
The 1:00 – 5:45 workshop is $85.

There is an additional $15 YMCA commuter fee
if you are not a YMCA member
or you are not lodging on campus.


1:00 - 5:45 (with break from 3:00 – 4:15 for check-in and first-timer's orientation)
E1 – Jumpstart Your Publishing Dreams – W. Terry Whalin
In today's competitive marketplace, to get published, you need three elements. First, you need the insider knowledge about how book editors, magazine editors, and literary agents work. If you don't understand their needs, then you will never be able to meet their expectations. Second, you need the skills to provide these publishing professionals what they need. Finally, you need to bring strong storytelling skills to your writing.

W. Terry Whalin, an acquisitions editor at Morgan James Publishing, intimately knows these details. He has published in more than 50 magazines and written more than 60 books. A former literary agent, Terry has acquired books at two other publishing houses and been in publishing over 25 years.

Terry will give you a dozen ways to jumpstart your publishing life. A book proposal expert who has reviewed thousands of proposals and manuscripts, Terry will teach you the importance of your pitch (nonfiction, fiction, or children's books). He will also give you a series of platform building ideas for every author—whether you are just beginning or have been in publishing for many years. Also Terry will give you the inside scoop about literary agents—what they do and do not do.

Come prepared to gain multiple insights and learn a great deal. Finally people attending Terry's session will have access to a detailed almost 50 page handout which will have even more resources to explore after the conference.

E2 – Scrivener from 0 – 60: Get Comfortable, Get Writing – Debbie Maxwell Allen
Scrivener writing software: everyone loves it, but what writer has time to learn something new? And most writers already using Scrivener miss out on some of the program's best elements. This workshop will help you start, literally, at zero, and get up and running right away. Even long-time users will learn to take advantage of features they didn't know were available including a baker's dozen ways for you to polish your project to perfection. Even if you're not "technical," Scrivener will help you write faster.

E3 – Advanced Fiction Writing – Kimberley Woodhouse
Do you have a pretty good handle on creative writing basics? Attended a Fiction Intensive with Kimberley Woodhouse or Tracie Peterson and want to take the next steps? Then this intense, advanced workshop is for you. We will dissect your characters, plot, setting, GMC, and voice, and then analyze and discuss each other's work.

Prerequisites: At least one year of intentional study into the craft the fiction (i.e. at least one conference attended or one fiction intensive attended), and preferably one manuscript completed. Basic understanding of writing elements—formatting, POV, GMC, syntax, RUE, SvT, and dialogue.

Requirements: A three-page (Times New Roman 12 pt, double-spaced) submission to be edited and discussed in the workshop by Kimberley Woodhouse, and a basic understanding of Track Changes in WORD. Each student must also take the time to read the other submissions.
1:00 – 2:00
E4 – Master the Memoir – Marti Pieper
Do you have a life story the world needs to hear? Do you want to leave a legacy in print for family, friends, and beyond? In this workshop, Marti discusses the do's and don'ts of this popular genre, including the importance of a narrative thread, how thinking small makes a big difference, and the mystery of marketability.

E5 – Step It Up! – Judy Couchman
Move your writing from good to great, from satisfactory to stirring. Grab and keep your readers' attention—and bring them back for more. Transform your writing from basic to beautiful with these easily attainable steps.
Nonfiction is by far the most popular and strongest selling genre in publishing (both secular and Christian). With all that demand, why can it be so difficult to capture a publisher's interest in your real-life story of God's work? The short answer . . . nonfiction stories are a much smaller niche. (To learn how to connect with the nonfiction story market, check out Marti Pieper's "Master the Memoir" [E4 from 1:00 – 2:00 on Wednesday)] and the Sloans' "Narrative and Nonfiction" [2D on Thursday afternoon].) But if you are more interested in communicating a message, join us in this extended, in-depth, practical workshop as we explore why and how to transform a narrative nonfiction (your personal experience story or memoir) into the kind of topical nonfiction that has the broadest market appeal (and impact). This workshop is also a good transition and lead into Janis Whipple's "Organizing and Outlining a Nonfiction Book" (3D on Friday afternoon). The truth God has revealed to you is important, but how you package the truth (how you incarnate it) for audiences can be the greatest and most rewarding challenge of God's calling.
If you're already registered for Wednesday early bird workshops during the above time slot and would like to switch to Craig's workshop, please email Barb at haleybarb@yahoo.com.
If you're not yet registered for the conference and would like twould like to take Craig's workshop, the cost is $65 if you're just coming on Wednesday or $40 if you're also going to register for Thursday, Friday, and/or Saturday.
2:15 – 3:15
E6 – The "Polish" Draft – Sell Your Book Before You Submit – Cyle Young
Become a writer that wows a prospective agent or editor by enhancing your manuscript and proposal submissions with targeted editing geared to make your submission shine above the competition. Learn how to perform a proper "look" test, make sure you always kill the "as" monsters, "beat" up your dialogue, pull "weeds," and much more!

E7 – Get the Book Inside You to Come Out – Debbie Hardy
How do you get the book inside you to come out? And then what? We'll cover the process, from writing to pitching, submitting, publishing, publicity, and marketing. And you'll get a basic knowledge of writing terms, dispelling many myths of the publishing world.

E8 – The Care and Feeding of Editors – Susan Baganz & Chris Richards
Learn how to avoid common errors that cause many beginning authors to be rejected regardless of the quality of their work.

E9 – Overview of the Hero's Journey – Darcie Gudger
Why do some stories endure for thousands of years? What elements do they have in common? Discover how you can use this structure in your writing.

E10 – Praying Over Your Writing Ministry – Linda Evans Shepherd
You need real power behind your writing ministry, not only to write anointed words, but power to reach a hurting world. Join Linda in this early bird session to pray over your writing ministry and the people you are trying to reach. Linda will share prayer secrets that will make all the difference as you put words on paper for Him.
CCWC was such a blessing and inspiration to me; I had the opportunity to connect with other writers and some agents, and even develop friendships. I also was "wowed" by the godly and Spirit-filled environment.
Bonita Jewel - Fresno, CA
3:00 Registration & Appointment Desk Open
3:30 – 4:00 First Timer's Orientation – Free!
4:15 – 5:45
E11 – Preparing for Your Appointments – Tim Shoemaker
Stomach churning. Palms sweating. Hey, an appointment with an editor, agent, or seasoned writer IS a big deal. Relax. We'll look at critical factors and tips to make sure your appointments are a step in the right direction.

E12 – Basic Blogging to Book Deal – Stephanie Alton
We'll talk about the difference between having a free WordPress site and having your own domain, when and why you should have one or the other, what type of info to have on blog and why, frequency of posting, how to boost traffic to your blog, what's trending in blogs, and how these elements can be the stepping stones to working your way into a book deal. We will look at some examples of bloggers who have turned the foundation of their blog into a book deal and discuss if you really need a blog to get a book deal, what a successful blog looks like, who's scouting blogs, what can the publishing industry tell by looking at your blog, and the need for your blog to have credibility and a community.

E13 – Shouting in a Windstorm – Cyle Young
Understand why only 12%-16% of your friends or followers see your Facebook or Twitter posts, and learn how to improve the chances they will be seen. Discover the secrets of Edgerank, Facebook's ever-changing formula, and learn how you can maximize your social presence. Learn the secrets to post frequency and utilize a top social marketing philosophy to create ancillary accounts and pages to drive traffic, increase your followers and likes, and grow your platform.

E14 – How to Shape Your Story for the Screen – Dianne Butts
Do you know stories portrayed in movies have a certain "shape"? Do you know how to shape your fiction or nonfiction story so it is more easily adapted to the big screen? Learn how to shape your story for the screen. Not a screenwriter? This story structure will also help you discover and organize your novel!

E15 – Talking About Speaking – Lori Wildenberg
Take the fear out of speaking and learn effective ways to translate your message into a dynamic talk. "How to" tips for talk preparation, message presentation, and post talk follow-up will be provided. No matter the size of your audience these techniques work.