Wednesday's Early Bird Workshops
are a great way
to get acclimated,
learn more, and make new friends.
Cost: $25 for one, $40 for two, $55 for three
if you register for one or more days.

Coming only on Wednesday?
Cost: $40 for one, $65 for two, $85 for three
Plus $15 YMCA commuter fee if you are not a member
or are not lodging on campus.
Coming a distance?
Tuesday night lodging available.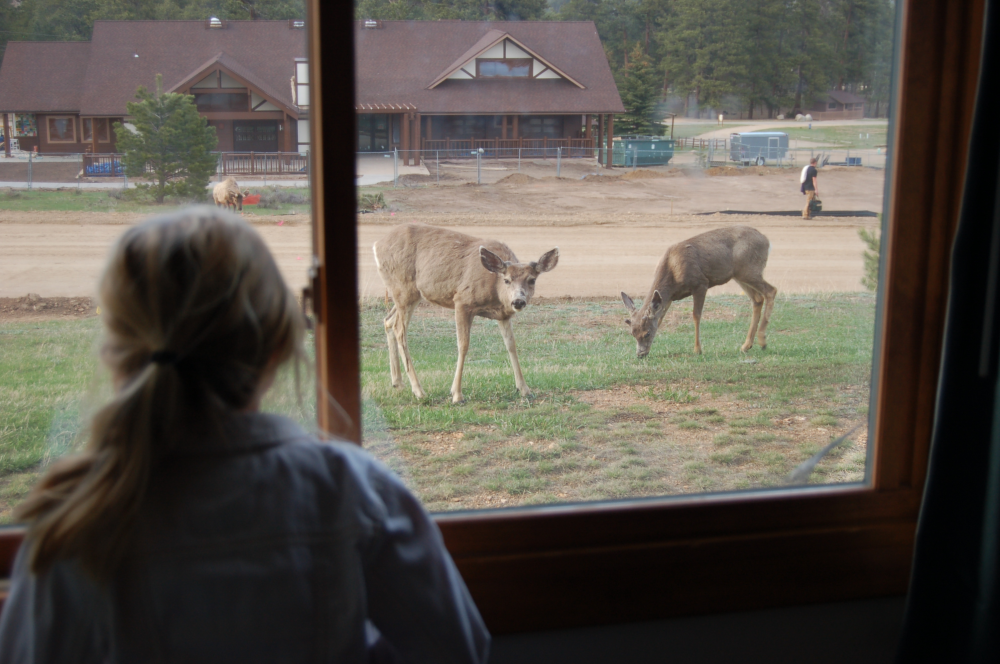 Yes, you are likely to see elk
roaming the grounds outside your window!
1:00 - 2:00
E1 – Prepared to "Write His Answer" – Margie Vawter
?How can we write His answer when we don't know His Word? In this class we will talk and journal about the foundation of God's Word, as well as how to prepare the soil, the seed, and the servant in order to write God's answer every time we sit down to write.
E2 – The Genuine Article: From Idea to Acceptance – Marti Pieper
?In her years of experience as both writer and editor of hundreds of nonfiction articles and cover stories, Marti has learned how to take an idea, concept, or assignment and turn it into an article that not only sells but leaves a lasting impact. This workshop includes tips on brainstorming, identifying your target audience, focusing your idea, self-editing, and more. Learn to make editors smile and leave your audience asking for more.
E3 – Totally Honest Tax Tips for Writers – Sandy Cathcart
?Should you be claiming your writing activity as a business? What kind of plan do you need? This class will cover the necessary steps in satisfying the IRS, dispel misleading urban legends, and highlight tips on valid deductions.
E4 – Building Characters Inside or Out - Chris Richards
Characters can be built from the outside in or the inside out. Which method builds the right characters for your story? We will spend part of the class building different characters for the participants' works in progress.
---
1:00 – 3:30
Please note: These 2-½ hour works are $40.
You can add a 4:15 – 5:45 workshop for only $15 more.
Coming only on Wednesday, these workshops are $65.
Add a 4:15 – 5:45 workshop for $20 more.

NEW – E5 - Scrivener from Zero to 60
Get up and running—and writing—with Scrivener TODAY - Debbie Maxwell Allen
Scrivener software is an increasingly popular tool for writers, yet there's a steep learning curve. Many writers own the program but don't maximize the use of the best features. Others shy away from having to learn "another thing." This workshop will familiarize you with Scrivener and get you writing on your manuscript the same day. Learn to navigate the software, import your manuscript and every last scrap of research, plus how to take advantage of Scrivener's most helpful features. Bring your computer with Scrivener already downloaded. (You can try it free for 30 days https://www.literatureandlatte.com/scrivener.php.)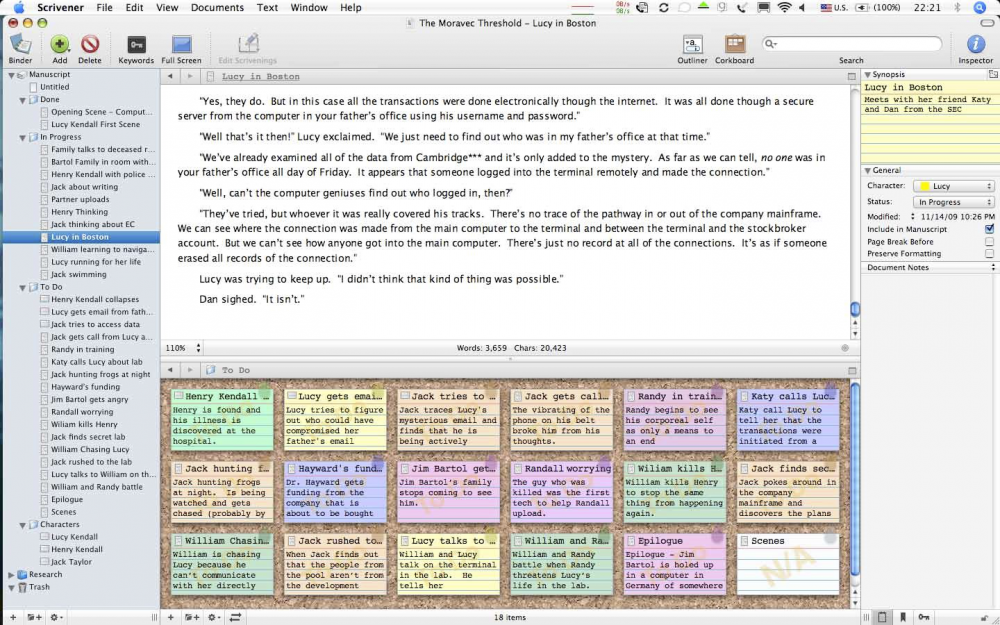 E6 – Creating a Nonfiction Book from the Ground Up – Linda Evans Shepherd
This multiple-winning nonfiction author will show you how to find and develop a topic you can market not only to a publisher, but to readers. She'll show you the secret to how to organize the book, so you can write it faster than you ever dreamed possible. Expect to come out of this workshop motivated with ideas, a title, and a book outline as you learn how to take the mystery out of writing a nonfiction book. Plus, explore the reason you need to write with purpose, passion, and speed.
E7 – Journal to the Self – Patricia Raybon Cancelled
Refocus your writing journey by learning proven journal-writing techniques that inspire you to work through negative emotions, clarify thoughts, resolve problems, heal relationships, uncover hidden strengths, gain personal healing, growth, recommitment, and change. Patricia is an author and a Certified Instructor for the Journal to the Self® Workshop.
---
2:15 – 3:15
E8 – Ten Things that Separate the Pros from the Amateurs – Twila Belk
Learn steps to take and habits you can develop that will make you stand out like a pro.
E9 – Advanced Dramatization – Learning to Say Anything Through Dialog and Action – Dave Lambert
William Sloane said: "In its pure essence, a work of fiction is a sequence of scenes from page one to the end." Yet too many novelists include, besides scenes of characters in action, everything from summary to sermonizing in their fiction. We'll discuss how to write fiction in scenes only—and also how to effectively get into and out of a scene, how to select and organize scenes, and how to recognize the essential tasks required in those all-important first few lines of every scene.
E10 – Writing Creative Nonfiction for Kids - Sheila Seifert
Learn how to use fiction techniques to bring Bible and other true stories to life. Don't get caught being boring as you write for elementary school children!
E11 – Getting It Finished via the Lightbox Method! – Sandy Cathcart
Have you been working on a project and can't quite seem to bring it to completion? Do you have a great idea but keep making changes and end up bogged down in indecision and discouragement? Or have you finished your project but can't get the attention of a publisher? Bring your finished or unfinished manuscript and discover a new way to get it out of your computer and into the hands of your readers!
E12 – Writing from Your Heart with Liz Cowen Furman
How to be real in your writing and write from your strengths, while letting the authentic you shine through. No frozen chosens allowed. We can't expect to reach anyone if we poise ourselves a notch above. Be sure you are not portraying your life as a perfect believer's life, because there only ever was One perfect believer and it is not me (and not you).

---
4:15 – 5:45
E13 – Pitching to Agents, Publishers, and TV/Radio Producers – Debbie Hardy
What is a pitch and how do you make one? Learn what to say, how to say it, and who your audience really is when you're talking with an agent, publisher, or television/radio producer. We'll work on your pitch and how to get their attention at your conference appointments and after you go home.
E14 – Basics for Beginners AND Getting the Most out of the Conference - Dianne E. Butts
Ten tips to launch your writing ministry-business, including how to find and study markets, format and submit your manuscripts, work with editors, track submissions, follow-up on manuscripts, know what rights you're selling, get organized, how to get the most out of the conference, and more.
E15 – Self-Publishing with Scrivener: Save Money, Save Time – Debbie Maxwell Allen
Not everyone is aware of one of Scrivener's most-valued features: the ability to publish easily to multiple platforms. For writers aiming toward indie publishing, Scrivener's easy-to-learn interface is the tool to get their work into the marketplace. Even if projects require different formatting, illustrations, footnotes, or hyperlinks, Scrivener can handle what writers dish out. Find out the streamlined steps to export a manuscript directly into an epub, Kindle, iBooks, or .pdf format, and take the headaches out of self-publishing.
E16 – Search Engine Optimization: SEO for the Technically Challenged – Karen Fischer Cancelled
The SEO firms charge big dollars to enhance your web presence through search engine optimization. But what does that mean? How can technically-challenged writers benefit from SEO without breaking the bank? Learn what the SEO firms don't tell you and enhance your web presence.
E17 – Nonfiction Book Proposals – Cindy Lambert
(Prerequisite for those taking her clinic but this workshop is open to everyone.)
A winning book proposal is a tool that entices seven audiences (author, agent, editor, pub board, marketing, creative, and sales) to grasp a contagious vision for a book, and then equips them to successfully play their parts in placing the book into the hands of its ideal readership.
E18 – Writing Creative Nonfiction – Andrea Sims
Move from telling to showing! Come and explore how to use the elements of compelling fiction while writing accurately and truthfully.
E19 – Adapt Your Story into a Screenplay – Rowena Kuo
Step by step formula for adapting either a full-length novel into a 2-hour screenplay or a short story into a 15-minute film. What essential elements a screenwriter should incorporate to interest potential producers.