Faculty are available for free one-on-one 15-minute appointments! Be sure to complete and return your Appointment Request form that you will receive when you register. For your appointments to be booked in the order that you registered, your form must be received by April 15. That means early registrants do NOT need to rush. It is wise to wait until all the editorial needs are posted. All appointment requests must be received by April 30.
For more information on editorial needs, be sure to check the 2017 Christian Writer's Market Guide available at a discount through our Write His Answer Bookstore. To help you prepare, I encourage you to also check out the other titles in our writers' bookstore. There is no shipping charge for orders over $35, and all the books are discounted. Book sales help us meet conference expenses.

Be sure to click on the Editorial Needs Charts.
Nonfiction Fiction Children/YA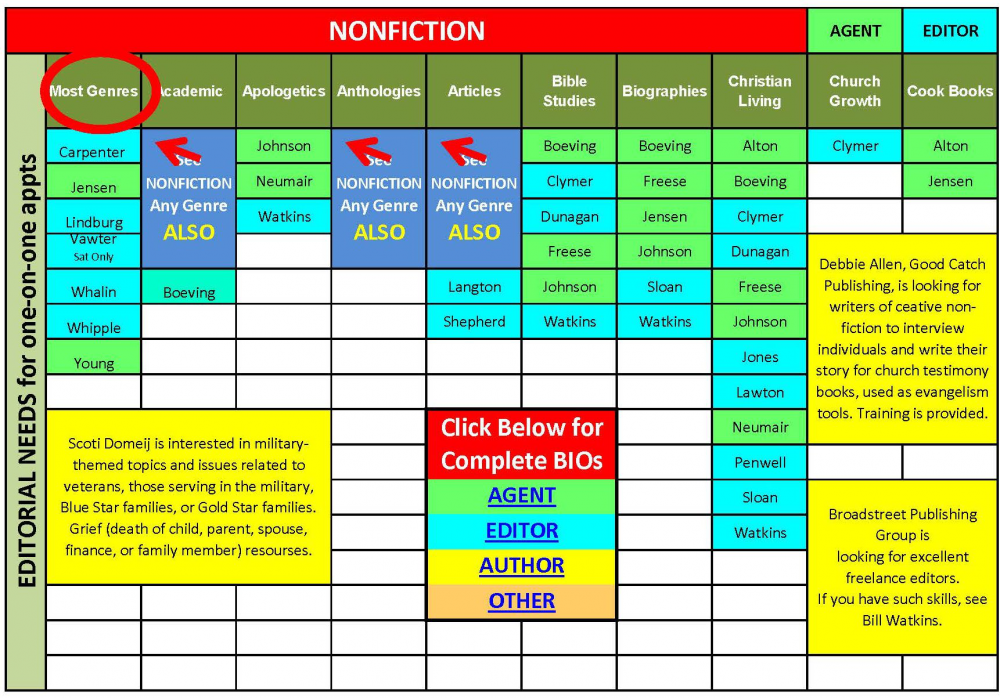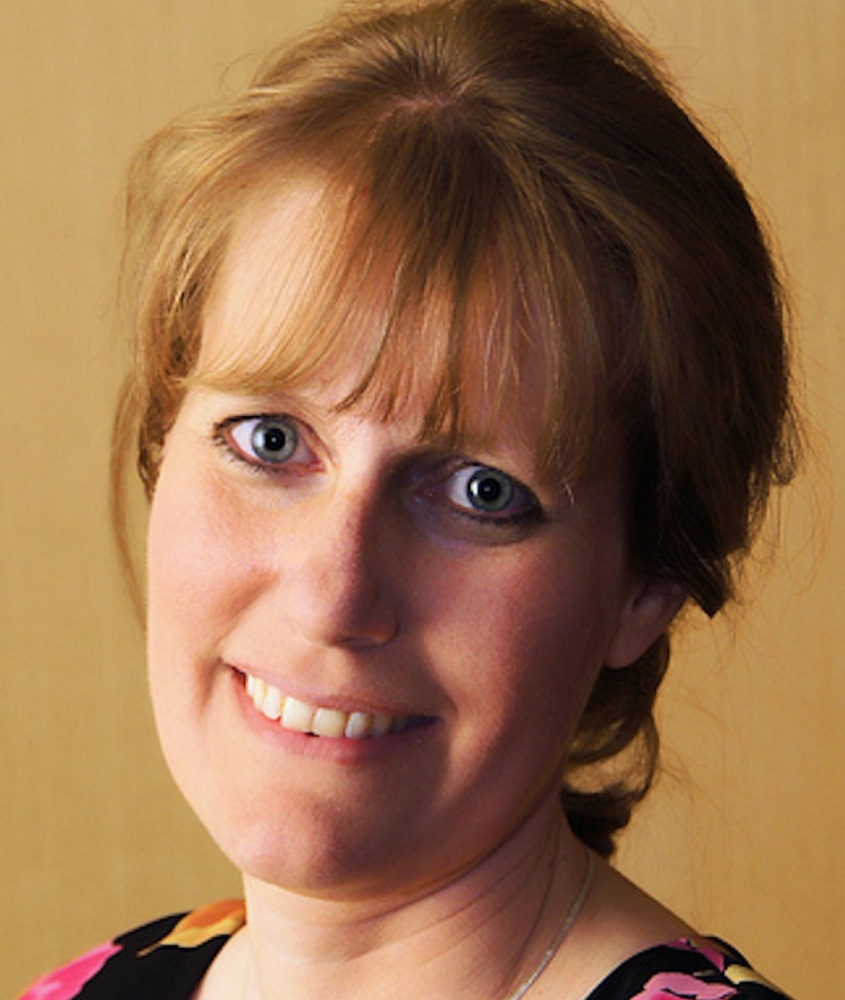 Debbie Maxwell Allen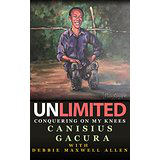 Project Manager
Good Catch Publishing
Scrivener Expert
Author

Debbie works as a project manager for Good Catch Publishing, a company that publishes testimony books for individual churches. She teaches Scrivener workshops at all levels, and offers one-on-one Scrivener tutoring. She has written three young-adult historical novels, and has published a memoir for a wheelchair-bound Rwandan pastor, Unlimited: Conquering On My Knees. She lives in the Rockies with her husband, a couple of boomerang kids, a Golden Retriever, and two cats. Check out her blog of free resources for writers at http://writingwhilethericeboils.blogspot.com.

NEW! Early Bird Workshop – Scrivener from Zero to 60: Get Comfortable, Get Writing
(Wednesday, E2, 1:00 – 5:45 with break from 3:00 – 4:15 for check-in & first timer's orientation)
Scrivener writing software: everyone loves it, but what writer has time to learn something new? And most writers already using Scrivener miss out on some of the program's best elements. This workshop will help you start, literally, at zero, and get up and running right away. Even long-time users will learn to take advantage of features they didn't know were available including a baker's dozen ways for you to polish your project to perfection. Even if you're not "technical," Scrivener will help you write faster. Click here to try it free for 30 days.

Wednesday Nightowl – Fiction critique session.

Workshop – Pump Up Your Writing: Using Strong Verbs in Fiction and Nonfiction (Thursday, 1B)
Writers hear the advice to avoid adverbs and to shun strings of adjectives and clichés. One way to do all three is to strengthen your verbs. Send your verbs to the gym! There are plain-vanilla verbs, and there are Rocky-Road-with-chocolate-sauce-and-whipped-cream-verbs. The verbs you choose will make a difference in your manuscript. Bring some excerpts from your work in progress, and enjoy hands-on exercises to pump up your prose.

Paid Critiques – Nonfiction: Memoir. Fiction: Fantasy, historical. Children/YA: Young adult, general/women's fiction.

Editorial Needs – Good Catch Publishing creates testimony books for churches to use as evangelism tools. Each book contains seven testimonies of church members, with each story running 3500-7000 words. GCP publishes up to 200 books per year, and actively seeks writers looking for a steady job in nonfiction. Writers interview a storyteller, and complete the story, working with an editor to polish the final product. Hired writers receive training and agree to be available for three or more stories each month. Pay for each story is $175. For more info click here.
---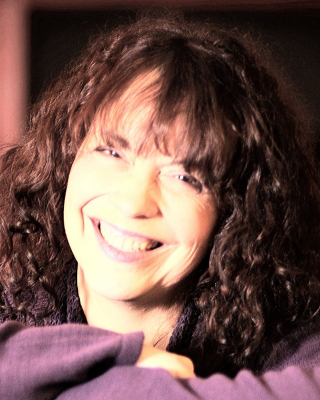 Susan Baganz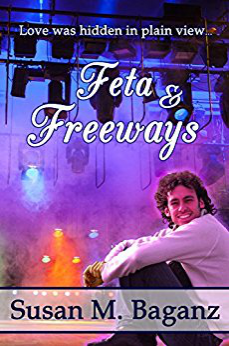 Editor, Pelican Book Group
Author Unable to come

www.susanbaganz.com

Susan chases after three Hobbits and is a native of Wisconsin. She writes adventurous contemporary and historical romances with a biblical worldview. Susan speaks, teaches, and encourages others to follow God in being all He has created them to be. With her seminary degree in counseling psychology, a background of working in the field of mental health, and years of serving in church ministry, she understands the complexities and pain of life as well as its craziness. She serves in the local ACFW chapters as well as in various capacities at her church. Her favorite pastimes are lazy ones – snuggling with her dog while reading a good book, or siting with a friend chatting over a cup of spiced chai latte.

Early Bird Workshop – The Care & Feeding of Editors with Chris Richards (Wednesday, E8)
Learn how to avoid common errors that cause many beginning authors to be rejected regardless of the quality of their work.

Workshop – The Writer's Heart (Thursday, 2A)
How can we nurture our relationship with God as we write? The importance of accountability, not only for the quality of our writing, but more importantly for our faith walk.

Workshop – Using Your Past in Your Fiction (Friday, 3C)
Looks at how we can and do use our past experiences, pain, and unresolved emotional issues in our writing to provide healing and hope as well as a cathartic outlet for the author.

Paid Critiques – Romance, romantic suspense, romantic comedy.

Editorial Needs – Harbourlight: Action-adventure, mystery, suspense, crime drama, police procedural, family saga, westerns, women's fiction. White Rose Publishing: Romance in a variety of lengths. Pure Amore: Sweet romance. Watershed Books: Christian fiction for ages 14-19 – action-adventure, mystery, romance, sci-fi, fantasy, supernatural, suspense, crime drama, police procedural, teen angst/coming of age, westerns. Click here for more specific information.
---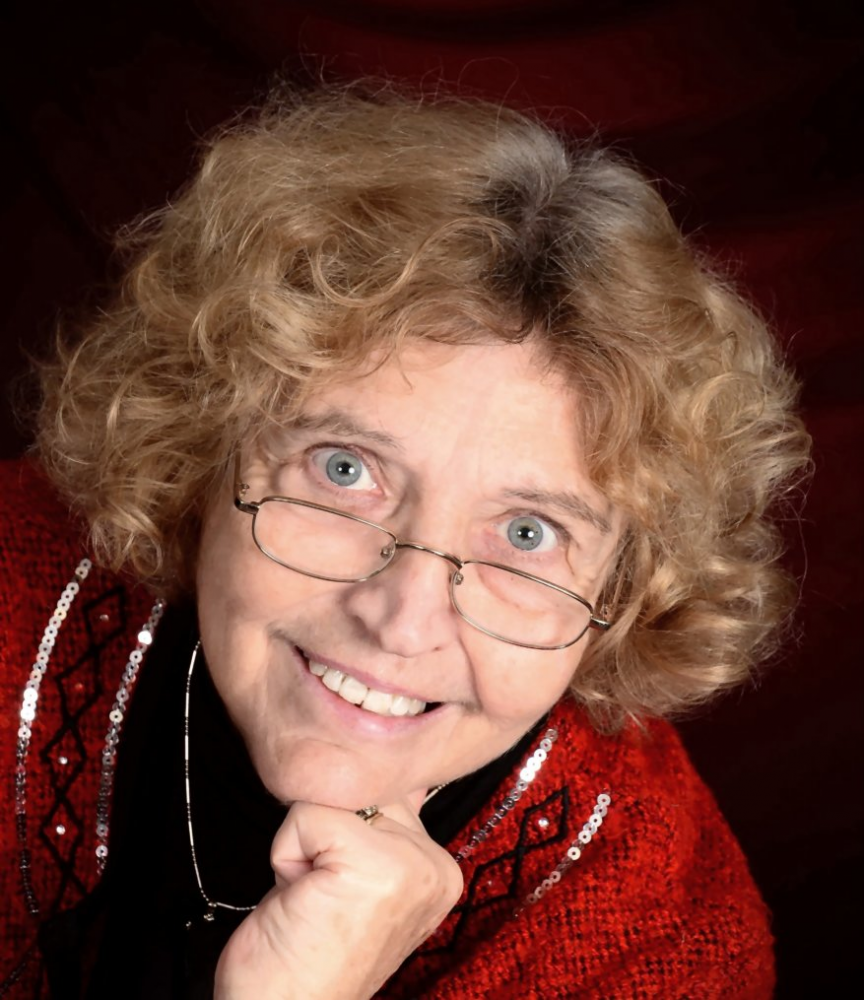 Marlene Bagnull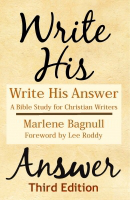 Conference Director
Publisher, Editor
Ampelos Press
Author, Speaker
www.writehisanswer.com

Marlene is the director of the Colorado and the Greater Philly Christian Writers Conferences and the publisher/editor of Ampelos Press, a small subsidy house that helps Christians self-publish affordably yet professionally. She has over 1,000 sales to Christian periodicals and is the author of five books including Write His Answer - A Bible Study for Christian Writers (in print for 25 years). She is also the compiler/editor of four books.

Editorial Needs – Ampelos Press publishes only one or two titles a year. I am especially interested in helping authors self-publish books about missions and the needs of children such as The Place of the Mourning Doves - Reaching Out to Romanian Orphans and Benard's Vision - The Quest of a Kenyan Pastor. I will also consider issues fiction.
---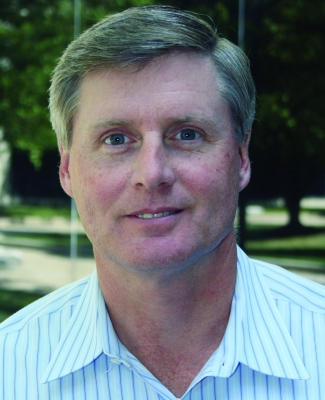 Larry Carpenter
President & CEO
Christian Book Services, LLC
Carpenter's Son Publishing
Clovercroft Publishing
www.ChristianBookServices.com

Larry is President and CEO of Christian Book Services. He has served in the Christian publishing industry for almost thirty years, having served as President of Spring Arbor, VP of Thomas Nelson, and President of Standard Publishing. Under his two imprints of Carpenter's Son Publishing and Clovercroft Publishing, Larry's company has helped authors independently publish over 400 books. Through independent publishing, authors are able to publish books that are as well designed, edited, and printed as the traditional publishing houses. In addition, books are distributed by the major distributors and sold to the bookstores by their large sales force. But because the author is independently publishing the book, they have complete intellectual, creative, and editorial control over the book – something that they don't get in the traditional publishing model.

Workshop – Alternatives to Traditional Publishing (Thursday, 2E)
A helpful look at the options available for those who want to publish their own book.

Workshop – Publicity and Paid Advertising (Saturday, 6F)
There's an old adage in publishing. "No one ever bought a book they had never heard of." Two of the best ways to get the word out are through publicity and paid advertising. But they can be two of the most expensive arrows in your marketing quiver. Find out how to get the most out of your publicity and advertising without breaking the bank.

Paid Critiques - Nonfiction (most genres), fiction (any genre), marketing plans.

Services - Cover design, layout, printing, independent publishing, marketing.

Editorial Needs - Nonfiction (most genres); fiction (any genre); children's, tweens, YA, older teens (most genres).
---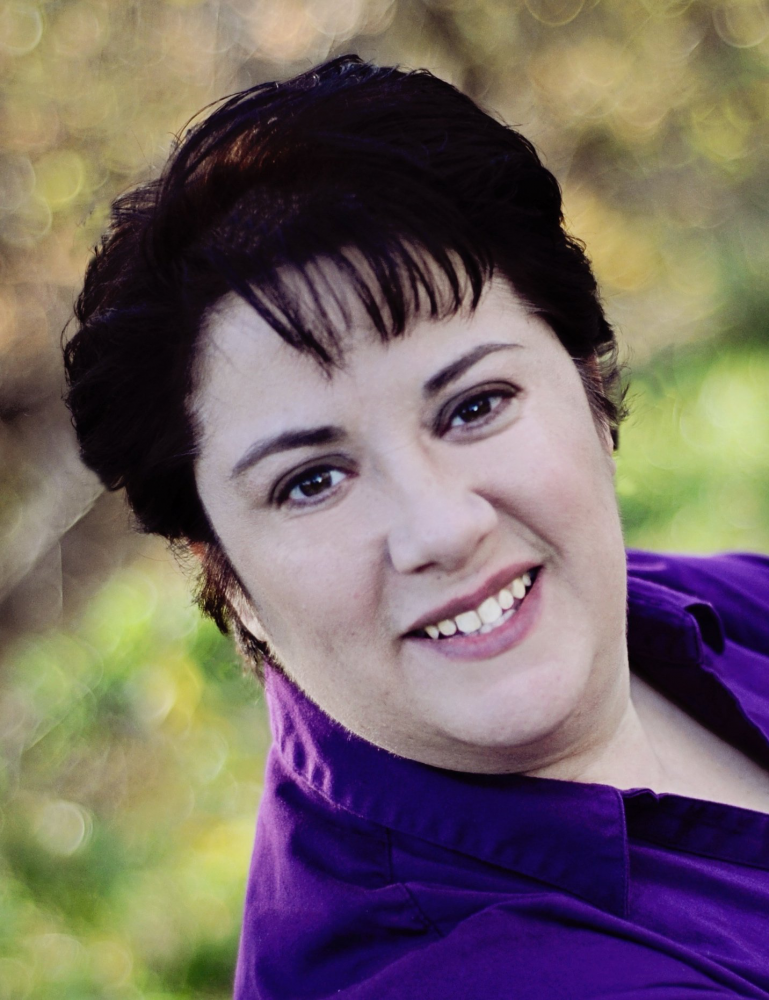 Tamara Clymer
Publisher
CrossRiver Media
Speaker
Award-winning Television &
Newspaper Journalist
www.TamaraClymer.com

Tamara is an award-winning television and newspaper journalist as well as a speaker and publisher. Born and raised in the Midwest, she earned a journalism degree from Kansas State University. After working for 15 years in the television and newspaper industries, she felt it was time to use her writing skills to glorify God. In 2010, she founded CrossRiver Media Group — a Christian publishing company which has gone on to produce several award-winning books including Christian Small Publishers Books of the Year and SELAH Award winners. Tamara encourages her authors to find their voice and she helps writers to do the same at Christian conferences all across the country. Tamara has been married to her high school sweetheart, Shad, for nearly 30 years. They have 4 children and live in western Kansas where they keep busy with their kids' high school sports, church activities, and family camping trips to the mountains.

Workshop – Writing without Crutches (Friday, 3B)
We all have those little things—those tricks and tools that we use to try and advance our writing. Unfortunately, many times those things become habits that do more harm than good. In this workshop, Tamara will shed light on writing crutches that instead of propping up our words, slow them down and trip up readers. She'll also offer practical tips for avoiding those pitfalls.

Workshop – Creative Marketing Plans (Saturday, 5F)
When publishers look at your proposal, they want to know what you plan to do to market your book. They aren't so much interested in your 500 Facebook friends or the 800 members of your local church. They need to know what you will do to keep your book moving after you work through those lists. Tamara will offer some specific ideas to move you outside of your marketing box and get your book noticed.

Paid Critiques – Fiction, Bible studies, nonfiction.

Editorial Needs – Inspirational fiction for adults including historical, biblical, romance, and other genres. We also publish inspirational nonfiction for adults including Bible study, Christian living, family and marriage, inspirational, spiritual growth, women's interests, and church growth. We have published a limited number of children's books, but are not currently accepting manuscripts for this genre. We do not publish speculative fiction and are not considering young adult manuscripts at this time. Click here for more information.
---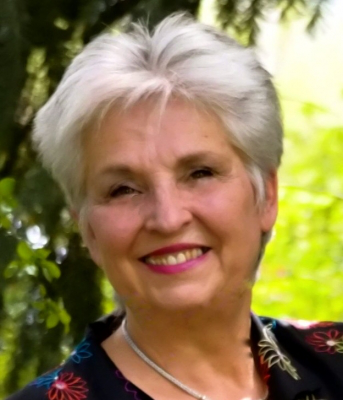 Scoti Domeij
Acquisitions Editor, Blackside Publishing
Director, Springs Writers

Scoti has held various responsibilities with 10 traditional publishers, including author; editor; senior research assistant; copywriter; marketing director; and production, art, and design coordinator. As Director of Springs Writers, which offers monthly conference-quality workshops and bi-annual writing boot camps, Scoti's passion is to help writers hone their skills, pursue their passion, and publish the story God embedded in their hearts.

She has published over 400 articles in such diverse periodicals as The New York Times, Southwest Art, School Daze, Sam Journal, Contemporary Christian Music, Focus on the Family magazine and other parenting magazines. She contributed to Violence of Action: The Untold Stories of the 75th Ranger Regiment in the War on Terror (Blackside Concepts), Love is a Verb and Heaven Touching Earth (Bethany House), Christmas Miracles (St. Martin's Press), Extraordinary Answers to Prayer: In Times of Change (Guideposts), and The Mommy Diaries: Finding Yourself in the Daily Adventure (Revell). She authored Bible Heroes (Rainbow Publishers) and co-authored Wrong Way, Jonah (Harvest House Publishers) with Kay Arthur.

Scoti is the proud Gold Star mother of Army Ranger Sgt. First Class Kristoffer Domeij, KIA October 22, 2011, in Afghanistan on his 14th deployment, the most deployed solder in American history to be killed in action. As a result of her loss, God opened the door for Scoti to become the Acquisitions Editor for Blackside Publishing. In her role as an editor and a contributing writer for Havok Journal, an online Huff-post-style journal targeted to and written by military personnel and veterans, Scoti opens conversations on subjects-you're-not-supposed-to-talk-about.

Wednesday Nightowl – How to Start a Critique Group followed by a critique session. Fiction led by Debbie Maxwell Allen; nonfiction by Scoti.

Editorial Needs – Non-Fiction: Most genres, anthologies, military/Veteran/Gold Star. Fiction: Any genre, military-themed. Blackside Publishing is passionate about supporting the veteran and Gold Star Family communities and their causes. Our guiding principle? Great stories impact the audience, improve lives, and help bridge the military-civilian gap. We accept and review unsolicited, completed manuscripts, as well as agented submissions. We will not accept or review a project based on a query only.

Fiction: We will consider nearly all styles and genres of fiction.

Children/Youth/Adult Nonfiction and Anthologies: We will consider all types of well-planned and developed nonfiction books.

Children, Middle Grade Readers (ages 8-13) and Teen Books (ages 12 and up): We will consider picture books, story books, middle grade chapter books, and young adult titles. For middle grade and YA titles, you must submit a completed manuscript as well as a one-page synopsis of the book. If you submit a children's book you've illustrated, please include copies of your illustrations, but keep in mind that if we accept your manuscript, we may decide to choose our own illustrator. Fiction manuscripts for preteens and teens should contain believable characters with real-life appeal; contemporary issues woven into a strong plot; and circumstances with which tweens and teens identify. Click here for writer's guidelines.
---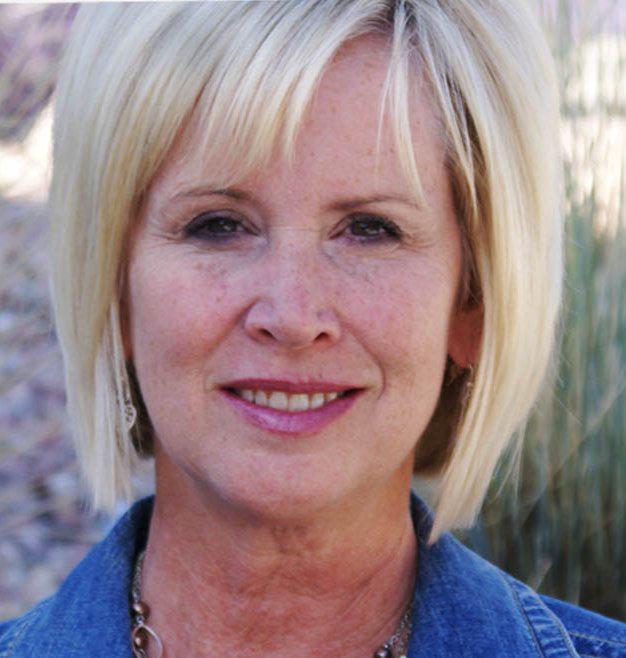 Judy Dunagan
Acquisitions Editor
Moody Publishers
www.judydunagan.com

Judy served as a women's ministry leader before joining Moody Publishers in 2014 as an acquisitions editor, overseeing the women's line of books and discipleship resources. A wonder seeker who chases knowledge of God and His Word, Judy is passionate about discipling women and making God's Word come alive in everyday life. Judy has loved the power of storytelling as far back as she can remember when she'd pretend to write stories before she knew how to write her name. Judy and her husband, Rick, have been married 32 years and are loving their empty-nest years in the Colorado mountains. They have two married daughters; one in Kansas City, and the other in Minnesota, which is too far away from their first grandbaby, Liam, born in February.

Workshop – The Pursuit: Seeking His Purpose for Your Writing (Friday, 4A)
Discover how your passion for writing can become an act of worship. We will dive into Hebrews 12 and focus on the importance of pursuing HIS purpose for your writing. We will also look at what it means to surrender the dream to get published, while still pursuing that dream. As an acquiring editor, Judy will share why she is seeking proposals for books that teach deep biblical truths in creative and fresh ways. And she will provide practical tools for making those truths and His Word come alive in your writing.

Paid Critiques – Nonfiction women's books, Bible studies, and other discipleship resources geared to women 20's-50's.

Editorial Needs – We prayerfully consider every proposal that is submitted to Moody Publishers. For the line of books Judy oversees, she is most interested in nonfiction books and discipleship resources, geared to women from 20s-50s. Rich in Scripture, we are looking for excellent writing and sound biblical teaching. (See http://moodypublisherswomen.com.) Though we don't publish many memoirs, if the writing is stunning and the story makes biblical truths come alive, we're interested. One-sheet for appointments.
Other nonfiction needs from the charts: Christian ministry and leadership, Christian living, devotionals, family and parenting, inspirational, marriage, prayer, and spiritual growth.
---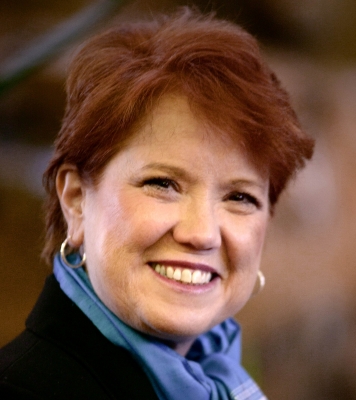 Debbie Hardy

Representative, ChristianDevotions.us
Author, Speaker
Queen of Resilience
www.debbiehardy.com

Debbie, the Queen of Resilience, didn't start writing until age 57. Since then, she has published three books on cancer caregiving, being fabulous, and how to write and publish your own book. She's also written devotions and guest blogs and contributed to anthologies. A Colorado resident and accomplished pianist, Debbie is a member of Advanced Writers and Speakers Association, National Speakers Association of Colorado, and several writers groups where she mentors aspiring authors. She loves sharing ideas on how to fight age and become fabulous! Gramma Debbie is living proof that you're never too old to live your dream.
""Practical, encouraging, humorous –
Free to be Fabulous gave me hope that the best is yet to be.
This is must reading for every woman who believes the lie
that she is "over the hill" or fears that day is fast approaching."
Marlene Bagnull
Early Bird Workshop – Get the Book Inside You to Come Out (Wednesday, E7)
How do you get the book inside you to come out? And then what? We'll cover the process, from writing to pitching, submitting, publishing, publicity, and marketing. And you'll get a basic knowledge of writing terms, dispelling many myths of the publishing world.

Paid Critiques – Nonfiction: Humor, inspirational, memoir, personal experience, women's interests.

Editorial Needs – Nonfiction: Devotionals. ChristianDevotions.us welcomes submissions from published authors, seasoned writers, and aspiring writers. For guidelines and helpful writing tips, click here.
---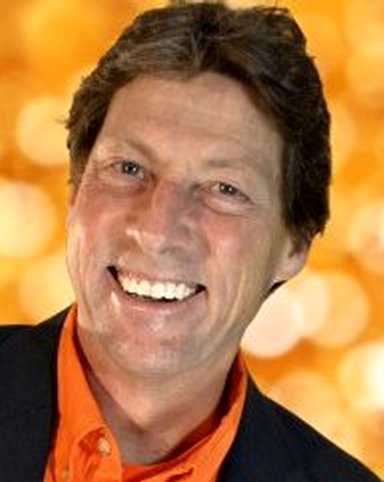 Eddie Jones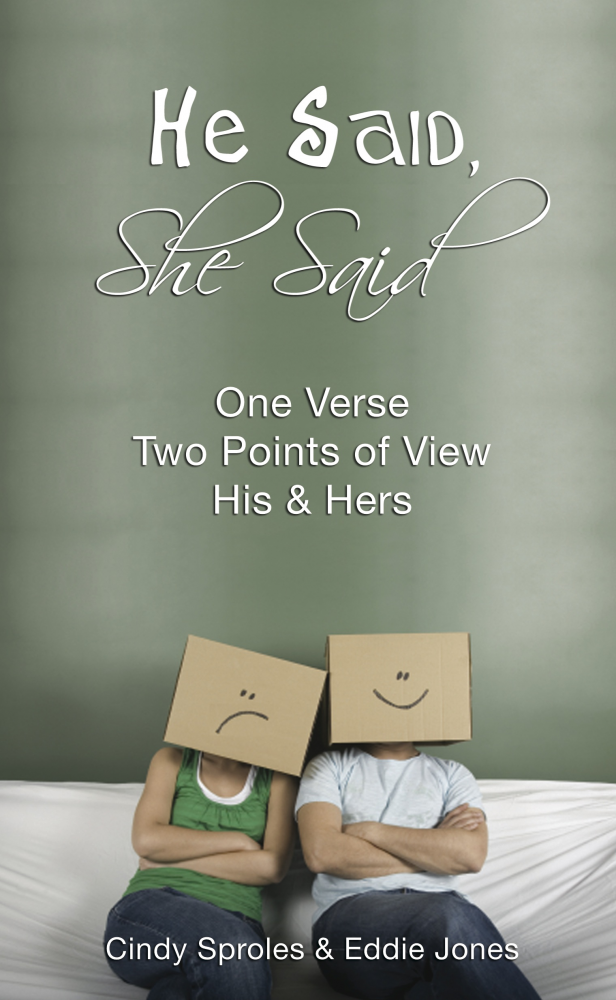 Founder and CEO
Lighthouse Publishing
of the Carolinas
Author
www.eddiejones.org

Eddie is Founder and CEO of Lighthouse Publishing of the Carolinas and co-founder of Christian Devotions Ministries. In 2016 LPC was named Publisher of the Year at the Greater Philadelphia Christian Writers Conference. He is also an award-winning novelist of middle-grade fiction for boys. Click here for the books Eddie has authored.

Editorial Needs – LPC Books launched its general book publishing division in 2007. Our authors include Christy Award winners, debut novelists, and nonfiction writers. When our fiction titles project an agenda (and all novels have some agenda), they point to moral truths and characters with strong beliefs about what's right and wrong. Our imprints include: Heritage Beacon Fiction (historical fiction); Firefly Southern Fiction (southern fiction); Bling! Romance (clean romance with something extra); Candlelight Romance (contemporary inspirational romance); Guiding Light Fiction (women's fiction); Straight Street Books (general nonfiction including Christian living, culture and contemporary issues, family and parenting, humor, inspirational, marriage, prayer, spiritual growth, spiritual warfare, and women's issues); SonRise Devotionals; and Lamplighter Mysteries.

We're actively seeking cozy murder mysteries and Christian suspense. Please, no Amish. I see a lot of memoirs and stories of individuals wounded and overcoming adversity. Projects like this make great self-published books, but unless you're well known (think Beth Moore), books of this nature are hard to sell into the general market.

Additional fiction interests include action and adventure, contemporary, contemporary suspense, futuristic, issues fiction, legal and political thrillers, literary fiction, novellas, romantic suspense, science fiction, suspense, suspense and thriller, thriller and mystery, thriller and spernatural.

Children & YA – Devotionals, nonfiction books, novels, tweens fiction, YA fiction.
Important Note: In the October 2016 author earnings report from Amazon, the Big 5 publishers' market share continue to drop. Small presses, Indie authors, and Amazon imprints now account for over 50% of Amazon's book market share. What this means for authors: Competition and more of it. If you sign with a traditional house, small press, or go Indie, you will need to aggressively market your books and cultivate loyal readers. Writing is a business. LPC seeks serious authors who understand that books sales come from prayer, constant effort from the author, and marketing dollars.
---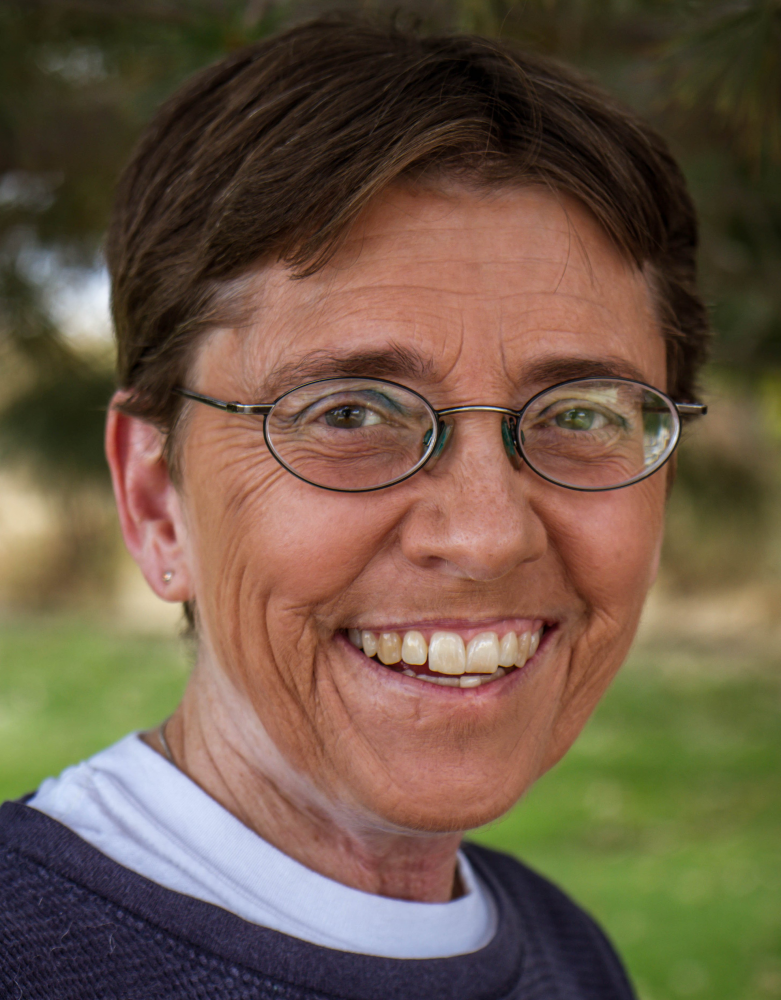 Sherri Langton
Freelance Writer
Associate Editor, Bible Advocate
and Now What? e-zine

Sherri has worked over 25 years in Christian publishing. She is an award-winning freelance writer whose work has appeared in Focus on the Family, In Touch, Upper Room, Today's Christian Woman, Discipleship Journal, Decision, Quiet Hour, and other publications. Sherri also has contributed to a number of book collections, including two Chicken Soup for the Soul volumes. She is passionate about touching people's lives through writing and helping writers express themselves biblically and professionally.

Continuing Session – Writing Powerful Narrative Nonfiction
Do you have someone urging you to write your story? Many writers who have been encouraged in this way send their writing off to a magazine — only to have the editor reject it. What makes a story catch an editor's eye? This class will guide you in writing powerful nonfiction for magazines, covering how story communicates biblical truth, where to find ideas, and how to be sure an idea is marketable. We'll also learn how to make a story sing instead of snore with showing vs. telling and fiction techniques. Special attention will be given to writing about tragedy. Come with your ideas; be open to new ones. And write!

Paid Critiques – Nonfiction: Personal experience, articles, devotionals.

Editorial Needs – Nonfiction: Articles, Christian living, culture/contemporary issues, personal experience, poetry, spiritual growth. Click here for the recently updated guidelines for writers.
---
Catherine Lawton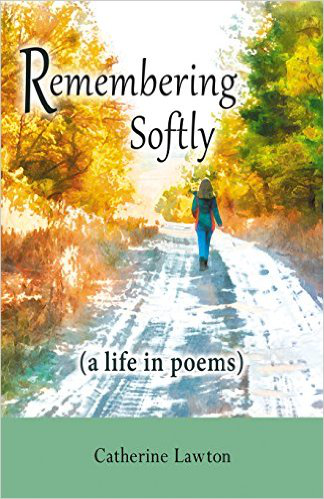 Author
Co-owner, Publisher, Editor
Cladach Publishing

Catherine founded Cladach Publishing 15 years ago. Cladach is a small royalty press that produces and distributes 2-3 new titles (fiction and nonfiction) per year and currently has 30 titles in print. Cladach publishes trade paperbacks, ebooks, and some audio books. This family company includes Cathy, her husband, Larry, and their daughter, and they wear all the hats of publisher, editor, design, marketing, sales, and fulfillment. With a BA in English and training in music, Cathy has worked as a substitute teacher in public schools, a private piano teacher, a freelance writer and editor. Cathy finds regular renewal in nature, contemplation, poetry, music, friends, and family. She is the author, as-told-to author, or compiler/author of four books, including her just-released collection of poetry written throughout her life, Remembering Softly: A Life in Poems.
Cladach is pronounced: Kla' dak ~ This Scottish Gaelic word means "shore" as in "seashore." "Early in the morning, Jesus stood on the shore" (John 21:4). The Lord sends us forth on life's sea to venture for him, then welcomes us to the safety of his shore; and always He is with us.
Workshop – Your Senior Years: The Write Time (Saturday, 6A)
Now that you're near or at "retirement" age, how do you cut through the overwhelm of memories, clutter, technology, isolation, etc., to effectively distil and communicate a legacy of your life experiences and gained wisdom?
Paid Critiques - Nonfiction: Books, book proposals, Christian living, devotionals, health, inspirational, memoir, prayer, spiritual growth. Fiction: Contemporary, contemporary suspense, suspense. Other: Poetry.
Editorial Needs - As a small publisher, we're willing to try books that don't "fit the mold." We generally do not accept sermons, daily devotionals, or youth books. We consider 1- to 2-page queries for fiction and nonfiction (that show Creator/Redeemer God actively working in this world and that help readers experience His presence and power). We are seeking credible, connected, creative authors with manuscripts in these categories:
1. Fiction - most genres and literary fiction. We're very selective.
2. Memoir - mostly international memoirs by authors with platforms.
3. Nature Writing - We seek authors with a combination of expertise, field experience, and ministry involvement. Writing that explores the depths of our relationships with - and need for - each other, God, and His creation.)
Other categories from editorial needs chart - Nonfiction: Christian living, inspirational, spiritual growth. Fiction: Contemporary, contemporary suspense, suspense. Poetry.
Peruse our website to see what titles/authors we are publishing and check out the brief guidelines on our author page: http://cladach.com/authors.
Note from Marlene: I encourage you to subscribe to Cathy's blog, "The View from This Publisher's Shore," at http://cladach.com/blog.
---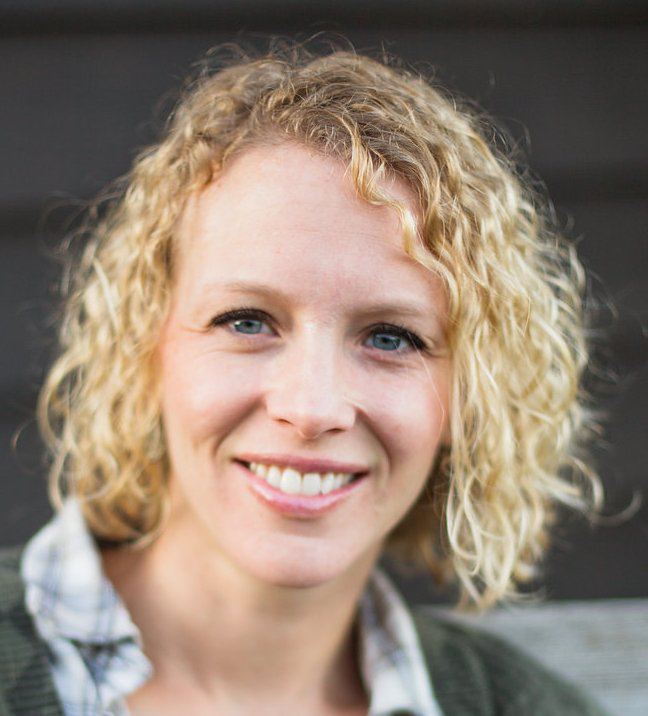 Laree Lindburg
Owner/Publisher
Electric Moon Publishing

Laree's professional writing began in the form of grants for non-profits. She soon landed a literary agent, and he brought her into the publishing side of the business. Through his firm, she published devotions and articles as well as edited, ghostwrote, and rewrote manuscripts for A/B-list clients. She and her former agent opened Electric Moon Publishing in 2008. Laree now owns eMoon as a full-service publishing place for indie authors, ministries, and organizations. Laree is passionate about authors understanding the importance of retaining their book rights and royalties, employing self-promotion and cross-promotion, and learning their personal strengths and weaknesses as best practices in marketing their book. She is the mother of five kids, has a wonderful, supportive husband and lives in Nebraska.

Paid Critiques – Nonfiction: Most genres, Bible studies, books, book proposals, Christian living, Christian ed/curriculum, Christian ministry/leadership, culture/contemporary issues, eco, evang, family/parenting, Health, Humor, Inspirational, Marriage, Prayer, Spiritual Growth, Spiritual Warfare, Women's Interests. Fiction: All BUT contemporary romance, romance, romantic suspense, southern, speculative. Children: All BUT articles. Other: Create a Brand, Marketing Plans, Website Evaluation. (For website evaluation email haleybarb @yahoo.com with "CCWC Paid Critique with Laree Lindburg" in subject line and your website URL in the body of the email.
Editorial Interests – Electric Moon Publishing, LLC., is a collaborative publisher / hybrid publisher who is interested in innovative biblical messages. Emoon assists authors through any and every step of the publishing and marketing process – from writing, editing, cover design and interior layout to print, marketing, distribution, and website development. We enjoy building long-term relationships with our authors. Our goal is to publish skillfully written messages as a high quality end product. Interested especially in authors who have a speaking platform or ministry. Bible studies and nonfiction are best fits but they are open to working with authors of all Christian genres for adults, children, and YA.
Electric Moon Publishing is prayerfully working on an upcoming ministry to promote Christian speakers and those with a solid message. Signal Speakers is looking for profiles to add to its database. Submit information, if interested in participating.
---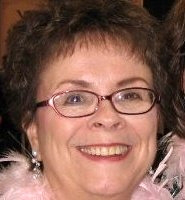 Gloria Penwell
Acquisitions Editor
Bold Vision Books

Gloria's expertise and love of the writing world comes from years of traveling with her husband, Dan. Together they attended hundreds of writers' conferences while Dan was Acquisitions Editor at AMG Publishing. Gloria is the CLASS Christian Writers Conference Assistant Director. She is an incredible encourager and understands what the writing life is about. She is now the acquisitions editor for Bold Vision Books.

Workshop – Write Bible Studies that Can Change the World (Thursday, 1D)
Learn the essentials of presentation, explication, elaboration, and application. You'll also discover the denominations that need small group Bible studies.

Paid Critiques – Bible studies.

Editorial Needs – Bold Vision Books is an independent, Christian publisher looking for nonfiction and fiction with a compelling Christian message. We are small, but innovative—and aspiring to be astute and progressive in this changing industry. We are looking for well crafted nonfiction manuscripts (Christian living and devotionals) with a timeless message told in a fresh new way, using story techniques and strong Scripture backing.

We would like to see your YA fiction (no fantasy) for young teens. We will begin releasing our first women's fiction in early 2017. We are interested in romance, historical, (no Amish) and contemporary novels. Gloria would like to see your page-turning story.

For our Nuts 'N Bolts line, we would like to see your idea for craft books for the arts and business. If you write "how to" materials such as teaching, writing, speaking, painting, acting, business principles, productivity, or time management, we'd love to see your proposal.

Optasia Books is a special imprint for books from beloved pastors.

If your manuscript or idea isn't quite ready or you need coaching, content editing, or ghost writing, consider kae Creative Solutions, a division of Bold Vision Books, which offers content editing, line proofing, overall concept analysis, and ghostwriting.

Click here for helpful book proposal guidelines.

---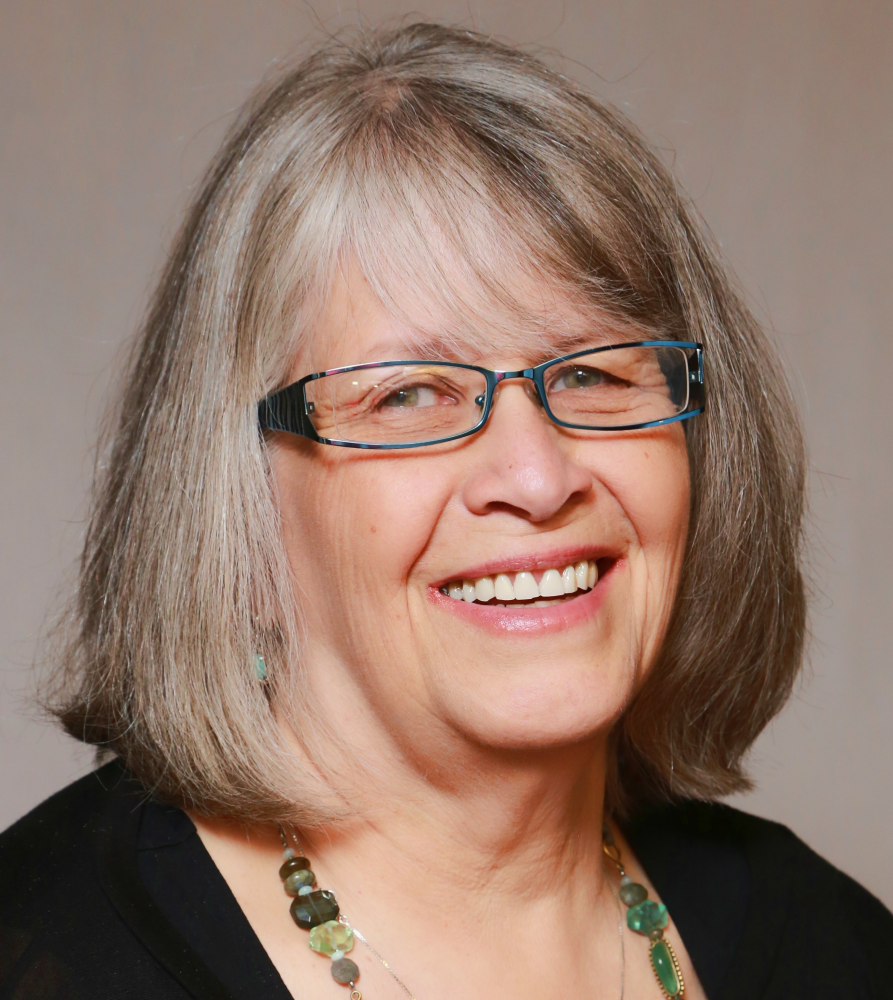 J. Christine (Chris) Richards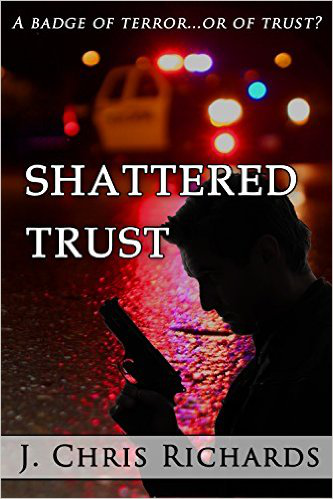 Young Adult Editor
Lighthouse Publishing of the Carolinas
Author & Editor
www.passingthequill.com

Chris has been writing and working with other writers as long as she can remember. She is the young adult editor for Lighthouse Publishing of the Carolinas as well as a member of several writers groups. She is a regular speaker at the Colorado and Greater Phlly Christian Writers Conference and Writers on the Rock Writers Conference.

Her hobbies include photography, reading, needlework, and experimenting with painting and drawing. She likes to spend time with her family traveling throughout her home state of Colorado as well as exploring the rest of the United States and other countries as she searches for story ideas and characters.

Chris' passion is to encourage and uplift others, especially writers and military/paramilitary spouses. Seeing their success is one of her joys.

Early Bird Workshop – The Care & Feeding of Editors with Susan Baganz (Wednesday, E8)
Learn how to avoid common errors that cause many beginning authors to be rejected regardless of the quality of their work.

Workshop – Journaling Your Book (Saturday, 5B)
Ever get stuck with a plot line or a character or a theme or a location? Struggling to explain a concept? Bring a problem you are having with your writing and come ready to have fun. One warning: Since this method includes chalk and paint, you'll need to wear the trash bag we'll provide!

Paid Critiques – Fiction: All genres. Children/YA: Chapter books, middle grade fiction, novels, tweens fiction, older teens/YA fiction.

Editorial Needs – Children/YA: Middle grade fiction, novels, tweens fiction, older teens/YA fiction. Looking for well written stories to entertain and encourage both middle school and teen readers.
---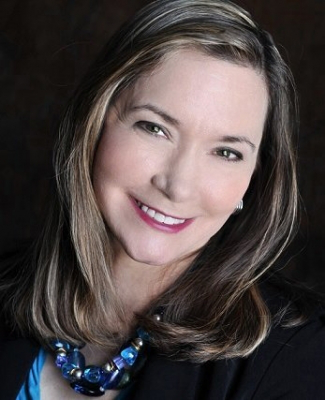 Linda Evans Shepherd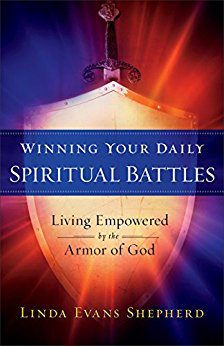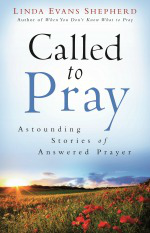 Author, Speaker - www.sheppro.com
Publisher, Jubilant Press and Leading Hearts Magazine
President, Right to the Heart Ministries
Founder & Director, Advanced Writers & Speakers Assc. (AWSA)

Linda is a nationally known Christian speaker and an award-winning, best-selling author of over 30 books. Her online and speaking ministries have seen well over 350,000 people come to Christ and are seen by over 90,000 people daily. In addition to writing and speaking, Linda is president of a large Christian ministry, Right to the Heart, and also ministers to the top 500 Christian women authors and speakers in the Advanced Writers and Speakers Association (AWSA) that she founded and directs.

Early Bird Workshop - Praying Over Your Writing Ministry (Wednesday, E10)
You need real power behind your writing ministry, not only to write anointed words, but power to reach a hurting world. Join Linda in this early bird session to pray over your writing ministry and the people you are trying to reach. Linda will share prayer secrets that will make all the difference as you put words on paper for Him.

Continuing Session – Reaching Women through Writing & More
Do you want to reach women through writing, speaking, the Internet, and more? Linda will talk about how to formulate a plan to build your ministry to meet the needs of today's women. She will also share tips on how to use different platforms from the podium, to written word, to Web publications, and to Internet video to share your message of hope.

Paid Critiques – Most genres, articles, Bible studies, books, Christian living, Christian education/curriculum, Christian ministry/leadership, culture/contemporary issues, devotionals, evangelism, family/parenting, gift books, health, humor, inspirational, marriage, memoir, personal experience, prayer, profiles, spiritual growth, spiritual warfare, women's interests. Fiction: All genres except crime/mystery, fantasy, and thriller/supernatural. Children/YA: All genres except biographies, early readers, and graphic novels. Other: Blogging, humor, marketing plans, skits, plays, puppet scripts, screenplays, website evaluation.

Editorial Needs – Nonfiction: Articles, women's interests.
---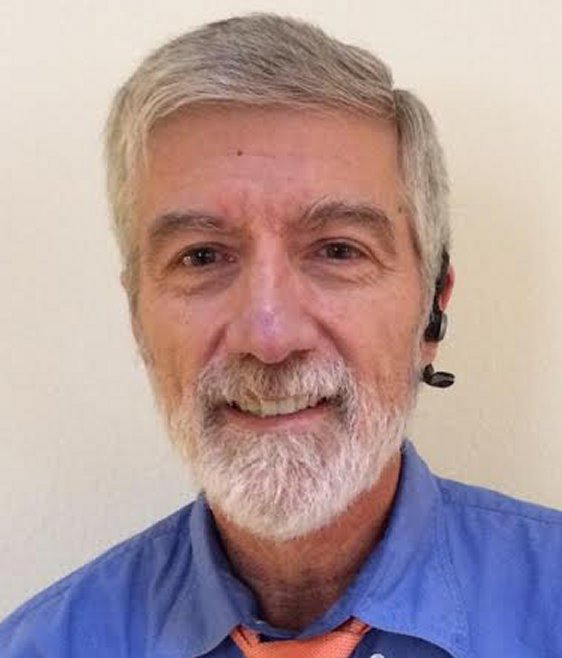 John Sloan
Senior Editor, Zondervan
A division of HarperCollins
Christian Publishers
Author

John has worked for 34 years in religious publishing. He specializes in nonfiction essay and narrative nonfiction, including memoir and autobiography. He has worked on books with authors Philip Yancey, Walt Wangerin, and many others.

Workshop – Narrative and Nonfiction: Why the Two Go Together with daughter Meredith Sloan (Thursday, 2D)
From story to structure, from point of view to scene, from voice to style, it may sound like writing fiction, but it's the world of narrative nonfiction.

Workshop – Reading, Writing, and Editing the Memoir with daughter Meredith Sloan (Friday, 4D)
A time to read some of the best memoirs and learn to write and edit your own.

Paid Critiques – Memoir, nonfiction essay/narrative.

Editorial Needs – Nonfiction: Biographies, Christian living, family and parenting, marriage, memoir, spiritual growth, women's interests.
---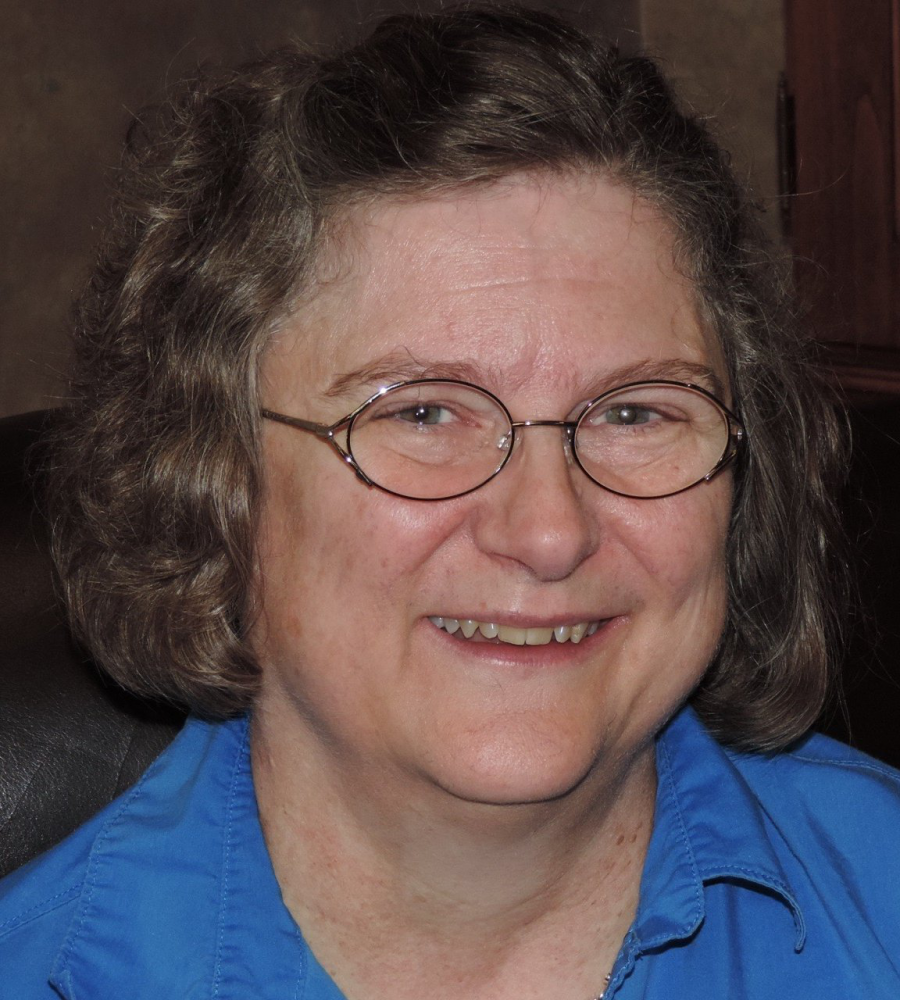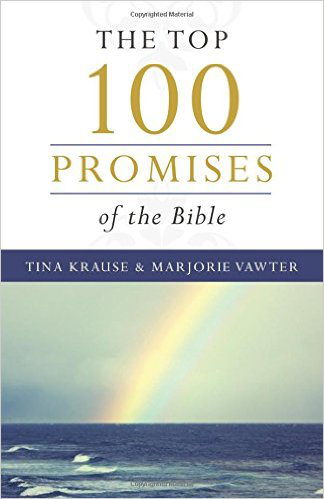 Marjorie Vawter
Representative
Wings of Hope Publishing
The Writer's Tool Freelance Editor
Author
www.marjorievawter.com

Margie is a full-time author, freelance editor, proofreader, and speaker. She has over 200 published devotionals, articles, and book reviews and is the author of 4 novellas & 4 nonfiction books. Her novella Beyond the Silver in Destination:Romance will release from Wings of Hope Publishing in May 2017. Her most recent devotional book, The Top 100 Promises of the Bible, released December 2016 from Barbour Publishing. This latest nonfiction book reflects her passion for God's Word and knowing it and God in order to live out and write His answer to a needy world.

A member of the American Christian Fiction Writers (ACFW) since 2004, she has served as the Colorado Area Coordinator and past president of HIS Writers, the first Colorado ACFW chapter. She is a past member of the MozArks chapter in Springfield, MO, and has served as the ACFW Central Zone Director.

A freelance editor, Margie edits, proofreads, and is an indexer for individual clients and publishers. An avid reader, she also judges for several prestigious awards in the inspirational marketplace. Margie recently "retired" as assistant to the conference director for CCWC and GPCWC (in order to focus more on writing), which brought her into contact with many industry professionals. She currently represents Wings of Hope Publishing, a small indie publisher on the lookout for great fiction and nonfiction.

Margie is married to her college sweetheart and best friend, Roger, and they live in Colorado. They have two adult children, a daughter-in-love, and 2 beautiful grandchildren.

Workshop – Weaving in a Biblical Worldview without Preaching (for fiction writers, Saturday, 6B)
How to include a spiritual thread without beating the reader over the head. Includes a discussion of how to write from a biblical worldview to a cross-over audience.

Paid Critiques – All except juvenile.

Editorial Needs – Great fiction (all but science fiction/fantasy, speculative, or thriller) and nonfiction. Click here for guidelines.
---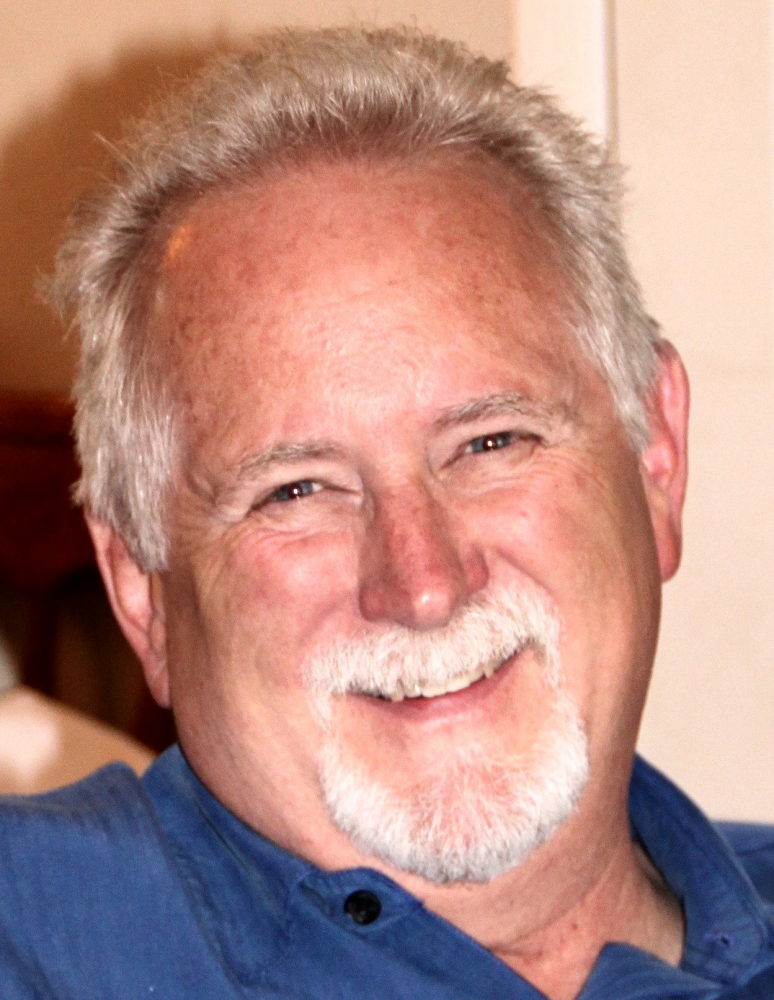 Bill Watkins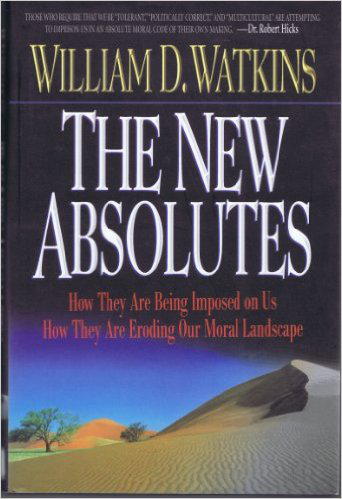 Senior Editor
BroadStreet Publishing Group
President, Literary Solutions
Author

Bill is is the president of Literary Solutions and senior editor at BroadStreet Publishing Group. He is an award-winning author with 7 published books and about 150 other kinds of writing, including essays, articles, dictionary entries, booklets, pamphlets, study guides, book reviews, and opinion pieces.

In his editing work, which has often included book acquisitions, he has worked with Thomas Nelson, Marvel, Bethany House, Baker Books, Chalice Press, Moody Press, NavPress, Broadman & Holman, Authentic, Servant, and the American Center for Law and Justice.

Bill loves to teach and mentor aspiring writers, and he has worked with hundreds of writers, helping a large number of them find publishing homes for their manuscripts. In his 35-plus years in publishing, he has worked with such authors as Mike Huckabee (the former governor of Arkansas), William Bennett (the former US Secretary of Education), Charles R. Swindoll, Josh McDowell, Norman L. Geisler, Leslie Vernick, Paula Rinehart, William Lane Craig, J. P. Moreland, Dallas Willard, Peter Kreeft, Gary Habermas, Cecil Murphey, Jo Kadlecek, and George Grant.

Bill is married and has 7 adult children and 6 grandchildren. He enjoys reading, movies, deep conversations, dating his wife, playing with his grandkids, and teaching every chance he gets.

Continuing Session – Writing that Changes Lives
Culture changes one life at a time. And those personal changes impact the lives of others, eventually bringing about changes in policies, laws, business, entertainment, education, the church, and a host of other spheres in society. Although there are multiple causes of change, one that's proven effective long after its author is gone is writing. But not just any writing. It must be writing that connects, challenges, provokes, inspires, casts vision, provides hope, and refuses to back away from telling the truth. It does not waste time with the trivial and the comfortable. Instead it takes readers more deeply into the true, the good, and the beautiful in all their power and mystery. Come learn how to write to change lives and eventually cultures.

Paid Critiques – Nonfiction: Academic, apologetics, book proposals, culture/contemporary issues, spiritual growth, history.

Editorial Needs – Nonfiction: Apologetics, Bible studies, biographies, Christian living, culture/contemporary issues, devotionals, family/parenting, gift books, health, humor, inspirational, marriage, personal experience, prayer, spiritual growth, women's interests.
---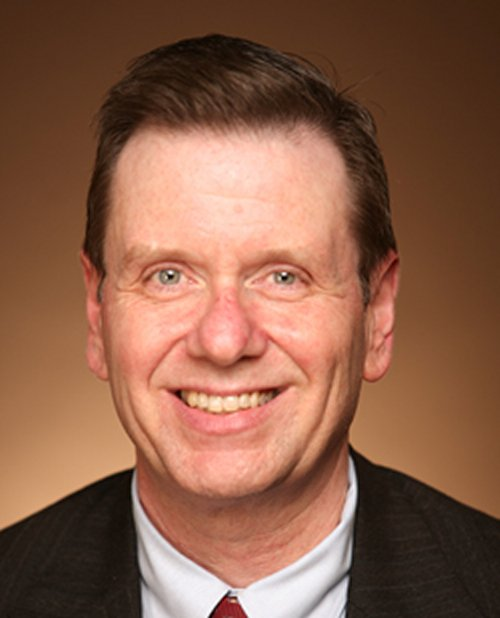 W. Terry Whalin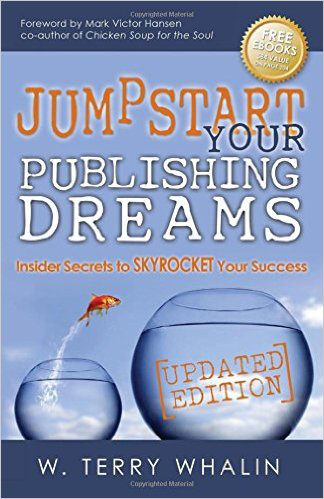 Acquisitions Editor
Morgan James Publishing
Author
www.terrywhalin.com
http://thewritinglife.ws

Terry understands both sides of the editorial desk – as an editor and a writer. He worked as a magazine editor and his work has appeared in more than 50 publications. Terry is an Acquisitions Editor at Morgan James Publishing. A former literary agent, Terry has acquired books at two other publishing houses and been in publishing over 25 years. He has written more than 60 books through traditional publishers in a wide range of topics from children's books to biographies to co-authored books. Several of Terry's books have sold over 100,000 copies. Terry's newest book, Jumpstart Your Publishing Dreams, Insider Secrets to Skyrocket Your Success, is packed with insight. Also Terry has an innovative online training course to help authors effectively connect with literary agents and editors called Write A Book Proposal. Terry is a popular speaker and teacher at numerous writers' conferences and an active member of the American Society of Journalists and Authors.

Early Bird Workshop – Jumpstart Your Publishing Dreams
(Wednesday, E1 from 1:00 – 5:45 with a break from 3:00 – 4:15 for check-in and first-timer's orientation)
In today's competitive marketplace, to get published, you need three elements. First, you need the insider knowledge about how book editors, magazine editors, and literary agents work. If you don't understand their needs, then you will never be able to meet their expectations. Second, you need the skills to provide these publishing professionals what they need. Finally, you need to bring strong storytelling skills to your writing.

Terry will give you a dozen ways to jumpstart your publishing life. A book proposal expert who has reviewed thousands of proposals and manuscripts, Terry will teach you the importance of your pitch (nonfiction, fiction, or children's books). He will also give you a series of platform building ideas for every author—whether you are just beginning or have been in publishing for many years. Also Terry will give you the inside scoop about literary agents—what they do and do not do.

Come prepared to gain multiple insights and learn a great deal. Finally people attending Terry's session will have access to a detailed almost 50 page handout which will have even more resources to explore after the conference.
Workshop – Go Viral: Social Network Marketing (Thursday, 4F)
You can waste huge amounts of time and energy on social media. How can you do it effectively and without spending a lot of time? Terry Whalin has over 180,000 Twitter followers, over 4,800 Facebook friends and over 5,000 LinkedIn connections. He spends less than 30 minutes a day on his social media yet has an effective growing presence in the social media arena. In this workshop, Terry reveals his inside secrets and tips for Twitter, Facebook, and LinkedIn so you too can grow your platform and presence without wasting hours of time.
Workshop – Nonfiction Book Creation from the Ground Up (Friday, 5D)
How do you determine the big picture for a book project? This workshop details the essence of storyboarding techniques, then the pragmatic step-by-step instruction to write a complete book manuscript. Terry has accomplished these steps many times and can guide you in the process.

Paid Critiques – Nonfiction, fiction, Christian and general market, and children's books.

Editorial Interests – Nonfiction: Most genres, apologetics, Bible studies, biographies, business, Christian living, culture/contemporary issues, devotionals, family/parenting, health, humor, inspirational, marriage, personal experience, prayer, self-help, spiritual growth, women's interests, memoir.
Fiction: Most genres less than 100,000 words and complete.
Children's books: Picture books, chapter books, early readers, middle readers, YA – basically everything but board books.
---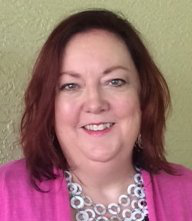 Janis Whipple
Author Relations Manager
EABooks Publishing
Freelance Book Editor
Writing Coach

Janis is a freelance book editor and writing coach. She has 30+ years of communications experience as both a writer and editor, including 10 years as both an acquisitions and managing editor with B&H Publishers in Nashville, Tennessee, where she worked on several award-winning projects. You will enjoy meeting Janis because she loves guiding writers toward the best publishing options for their message.

Workshop – Targeting Your Reader (Thursday, 2B)
Outside the Bible, no one book is written to and for everyone. Learn how to identify your audience for the message of your nonfiction book, not only by who they are but also what they need. This workshop will help you hone in on the needs, both obvious and hidden, of potential readers so that your message is targeted to the right people.

Workshop – Organizing and Outlining a Nonfiction Book (Friday, 3D)
Many writers feel the first step in writing a nonfiction book is just to write it all down. While this may be cathartic and help some writers jump-start that blank page, creating an outline to follow will give you a roadmap and help alleviate any questions about whether you are headed in the right direction as you write. This workshop will discuss the purpose and ways to organize and outline a nonfiction book, the different types of organization you might consider, and how you can use them to remain focused on your message and your audience as you work.

Paid Critiques – Nonfiction, Bible study, devotionals, memoirs.

Editorial Interests – Owner of EABooks Publishing, Cheri Cowell, says, "Whether your vision is e-books, print, or audiobooks, we can help you expand your reach with the message God gave you." Recently EABooks added editing, illustrating, and author marketing services to enhance the publishing experience and expand the reach of God's messengers into the world. To date, EABooks Publishing has published over 100 projects representing 85 authors.