Fact or fantasy?
All you have to do to be a successful writer is to sit down and write.
Well, yes, certainly you'll never be a writer (successful or not) if you don't write. But the days when all a writer needed to do was to write are history.
In today's world it is essential that we master technology. Okay, we won't master technology, but it is critical that we know the basics of how to use a computer. And that doesn't mean just learning how to use Microsoft Word to create a professional looking manuscript that is properly formatted and has headers and page numbers. The wise and brave will learn how to use Scrivener. (Debbie Allen is not teaching a Scrivener lab this year, but CDs from last year are available. She will be available to answer questions and provide tips in a lunchtime breakout.)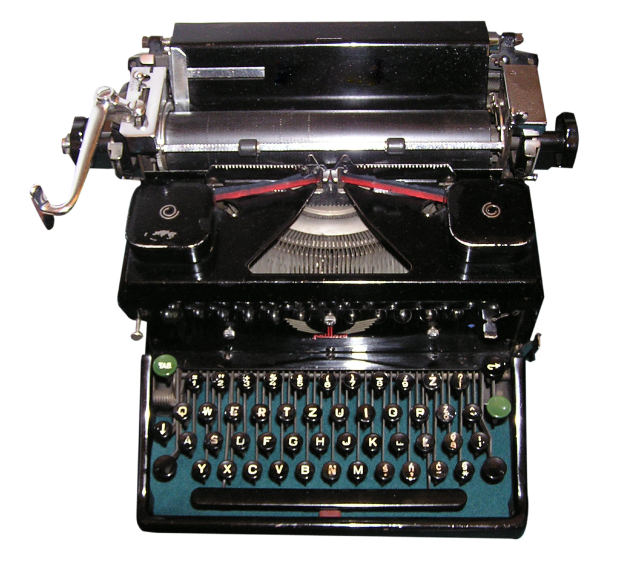 But the actual writing and learning how to use the great tools we now have is just part of what we need to do. I began writing on an old manual typewriter. Well I'm not as old as this antique typewriter although I do remember my grandfather had one in the basement. My first manuscripts for publication were created on a blue Royal with keys that got tangled when I typed too fast.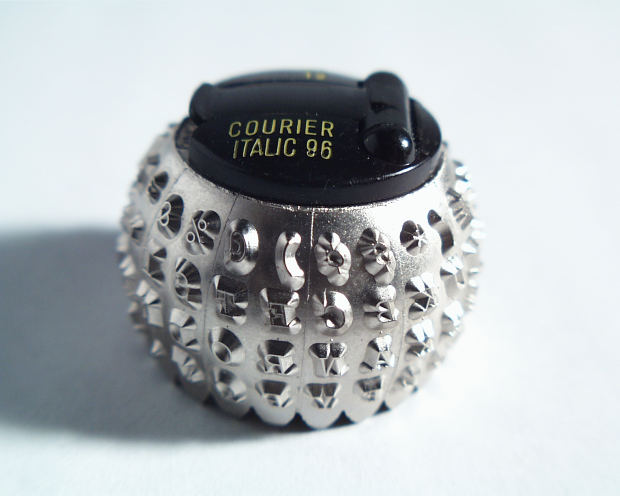 The introduction of the Selectric typewriter and that marvelous spinning ball greatly increased my productivity. And to be honest, when computers were introduced, I was not at all interested in giving up my trusted Selectric and learning something new. (I really didn't think I was smart enough!)
Even today, when my computer is causing me grief, I admit I almost long for the good old days of a yellow legal pad and pencil!
The greatest struggle though is all the other stuff that has become essential. Yep! I mean the "building a platform" stuff. While it's exciting to be able to write something and publish it ourselves as a blog or ebook, the challenge of finding readers is daunting.
But our faculty can help with
Blogging

Creating a Brand

Marketing Plans

Public Speaking

Social Media How-to

Website Evaluation

Below is a chart of faculty members who are available for one-on-one appointments to help you grow your platform and thus your writing ministry. Please note: This is from a previous year. This year's chart is coming by mid-February. Visit again.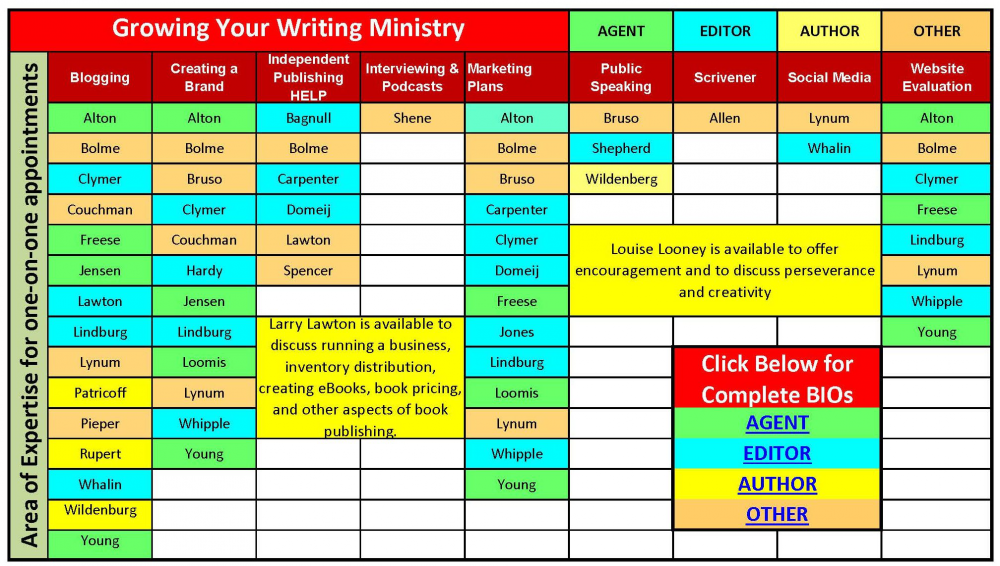 Father, help us to embrace today's opportunities to reach the world with the words You've entrusted to us. When we feel confused and overwhelmed by all we need to learn and to do, help us to trust You. Thank You for Your promise:
Now you have every grace and blessing;
every spiritual gift and power for doing his will are yours
during this time of waiting for the return of our Lord Jesus Christ.
1 Corinthians 1:7 TLB