CCWC is about a lot more than just writing and selling our manuscripts. It's really all about the Lord and finding ways to effectively share our faith through the ministry of words. With that goal in mind, each year we build the keynotes around our conference theme, "Write His Answer." These sessions are the heart of the conference and a time when the Lord touches lives in deep ways. Please don't miss them. If your spouse or children are with you but are not registered for the conference, they are welcome to come to the keynotes free of charge.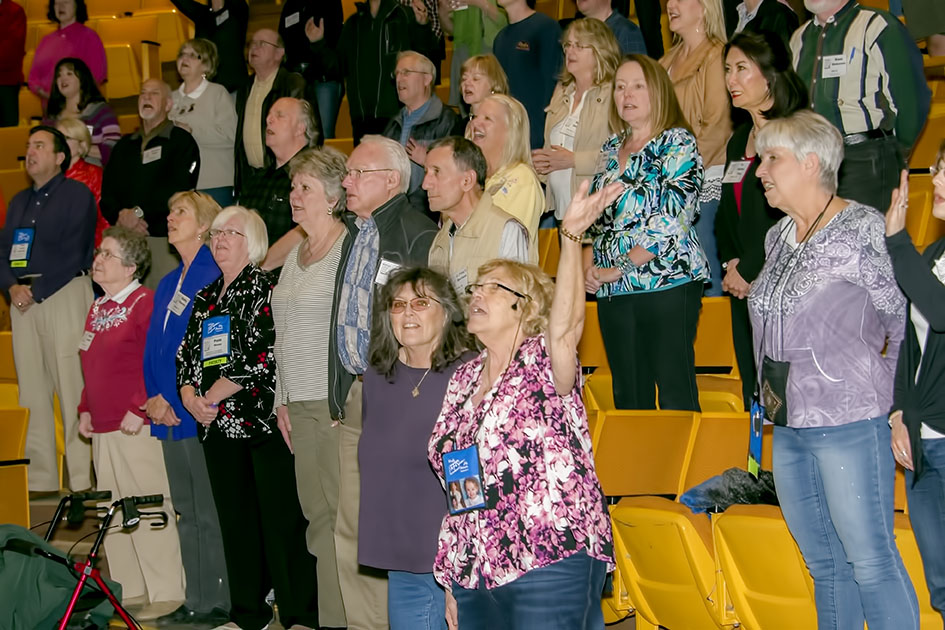 So many eager learners and a program that honors God . . . a speaker's dream! It's a hothouse of professional connections and practical instruction to help sharpen your communication for eternal impact.
Rusty Wright - The Amy Foundation

Issues Writing that Matters
Wednesday, 7:30 pm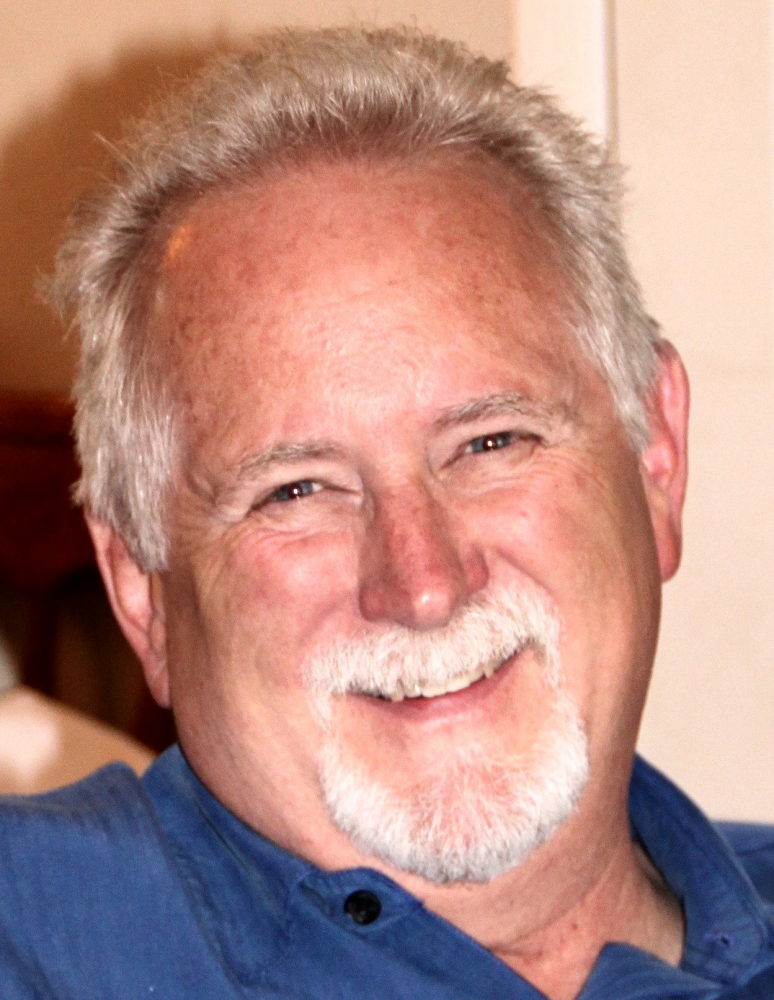 Bill Watkins
Author
President, Literary Solutions
Senior Editor
Broadstreet Publishing Group
Bill is the president of Literary Solutions and the senior editor at BroadStreet Publishing Group. A long-time writer, editor, mentor, consultant, teacher, and speaker, Bill is the author of 7 books including The New Absolutes, 25 study guides, and about 180 other pieces of writing. He is married and has 7 adult children and 6 grandchildren. He enjoys reading, movies, deep conversations, dating his wife, playing with his grandkids, and teaching every chance he gets.
Be encouraged to tackle tough subjects in persuasive and beneficial ways.
---
Writing Light Into Darkness
Thursday, 8:30 am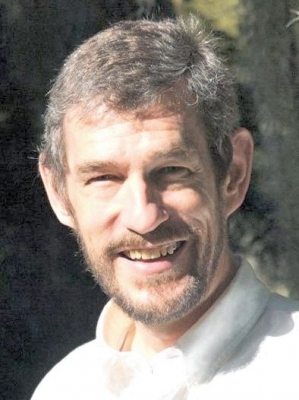 Peter Lundell
?CCWC Pastor-in-Residence
Author, Pastor
Bible College Teacher
www.PeterLundell.com
Peter is a pastor, Bible college teacher, and writer who helps people connect with God and live well in the face of eternal reality. With missionary and teaching experience all over the world, he brings new perspectives to what most people overlook. He holds an M.Div. and D.Miss. from Fuller Theological Seminary and has authored books and articles on prayer, revival, and spiritual warfare. He writes nonfiction, fiction, and collaborative books. Visit him at www.PeterLundell.com for his weekly blog, online library, and inspirational "Connections."
Darkness infiltrates every person and every area of our society. If God has created you to write, you have an inbuilt purpose to write light into darkness. How do we grasp that, and how do we make it happen?
---
Be Prepared – Living & Writing His Answer
in the Last Days
Thursday, 7:30 pm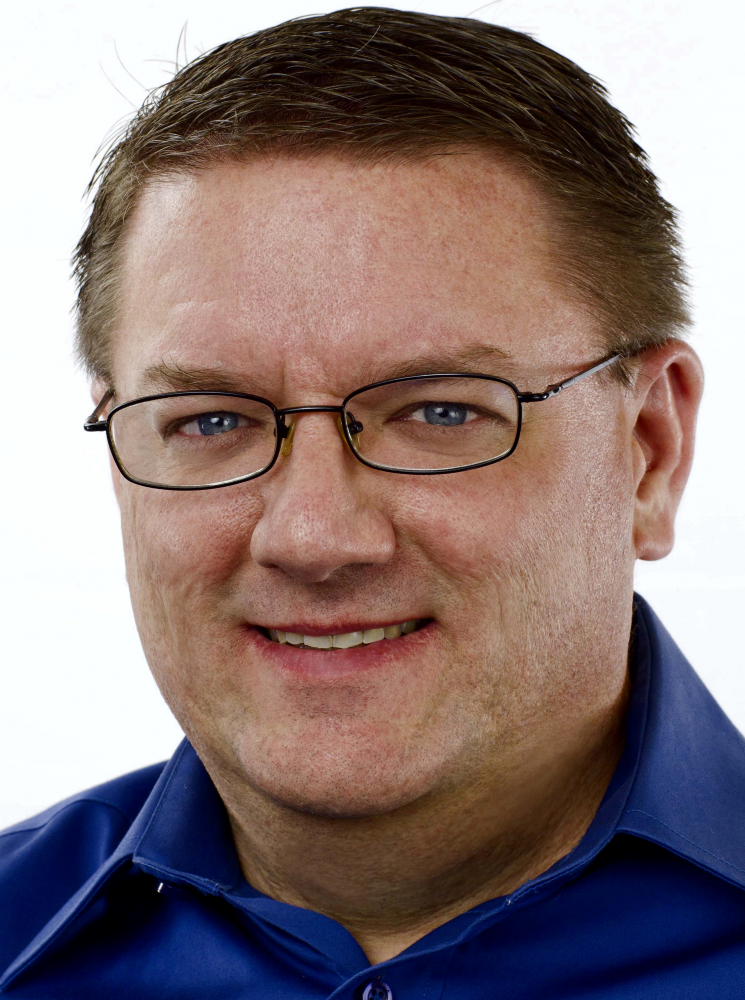 J. B. Hixson, Ph.D.
President, Not By Works Ministries
www.NotByWorks.org
Representative, Logos 6
www.logos.com/6
J. B. has more than 25 years of ministry experience in the pastoral and academic arenas. He has a passion for communicating God's Word in a clear and meaningful manner and for helping others learn how to study the Bible effectively for themselves. J. B. is the President of Not By Works Ministries in Groveland, IL, and host of the radio show Not By Works heard daily on radio stations across the country. He also serves on the adjunct faculty of several colleges and seminaries and has traveled to all 50 states where he has spoken in more than 450 churches and conferences.
J. B. earned his B.A. degree from Houston Baptist University, Th.M. degree from Dallas Theological Seminary, and Ph.D. degree from Baptist Bible Seminary. He is the author of Getting the Gospel Wrong, The Gospel Unplugged, The Great Last Days Deception, Freely By His Grace, and What Lies Ahead, as well as numerous theological journal articles. J. B. and his wife, Wendy, live with their six children in Central Illinois.
We live in a rapidly changing world of spiritual realities, cosmic battles, and unseen enemies. It is a frightening world of lies and hidden agendas. Dr. Hixson examines Satan's powerful agenda and explains how to discern truth from error in an age of universal deceit. Be encouraged to tackle tough subjects in persuasive and beneficial ways.
---
In a Beginning
Friday, 8:30 am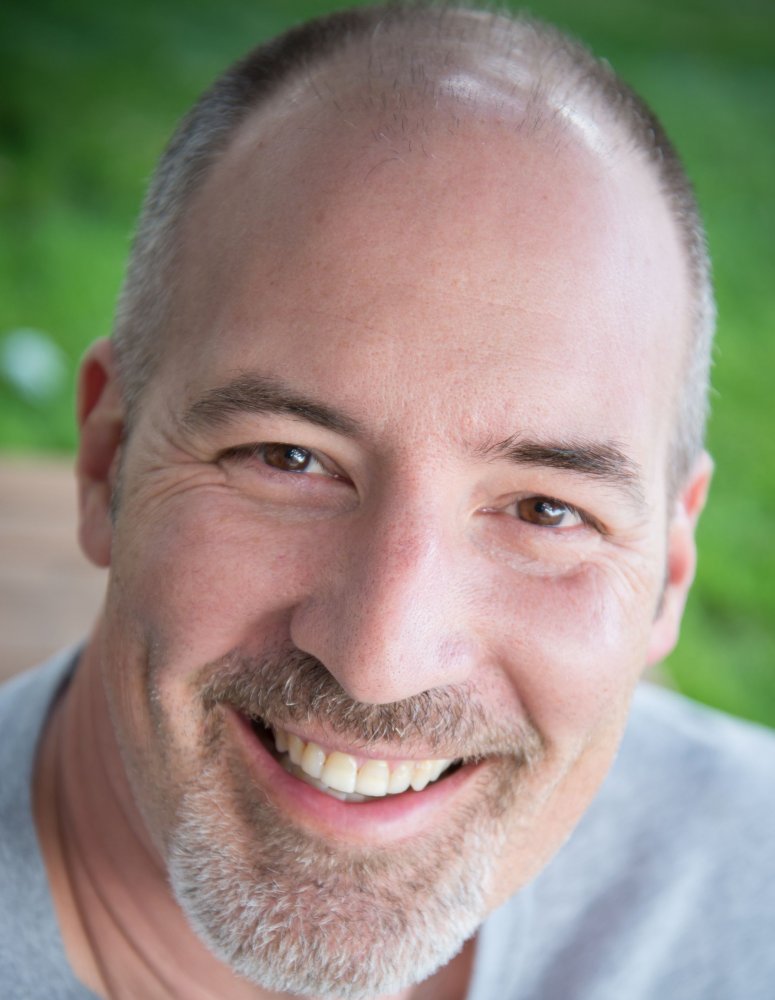 Allen Arnold
Former Publisher
Director of Content, Ransomed Hearts Ministries
Allen's mission is to help storytellers, songwriters, and artists discover how to intimately and actively create with God. He cut his teeth in the advertising world (think the HBO series Mad Men on steroids) and then spent more than twenty years in Christian publishing. As the founding Fiction Publisher for one of the world's largest Christian publishing houses, Allen oversaw the development of more than five hundred novels. He knows first-hand how common it is for creators to become disheartened, overwhelmed, or burnt-out as well as what it takes to help the dreams of writers become reality.
Allen now oversees Content at Ransomed Heart – a ministry in the mountains of Colorado led by New York Times bestselling author John Eldredge. But that doesn't really describe the man. Allen savors time with his family, craves the beach, drinks salsa by the glass, and is hooked on the TV series Lost. He pursues his calling to the larger creative community as a featured or keynote speaker at numerous gatherings and conferences each year.
The first way God chose to introduce himself in Scriptures was in the role of Creator. But few have understood how knowing God in this way shines light to who we are as writers and how we create. Combining Scripture, Celtic writings, and 25 years of publishing wisdom, Allen illuminates God's wild and passionate creative process in a way that helps writers move from chaos to light in their calling.
---
Friday Evening Special
Two encouraging short messages
followed by author interviews
& booksigning.
Fulfilling the Vision
Friday, 7:30 pm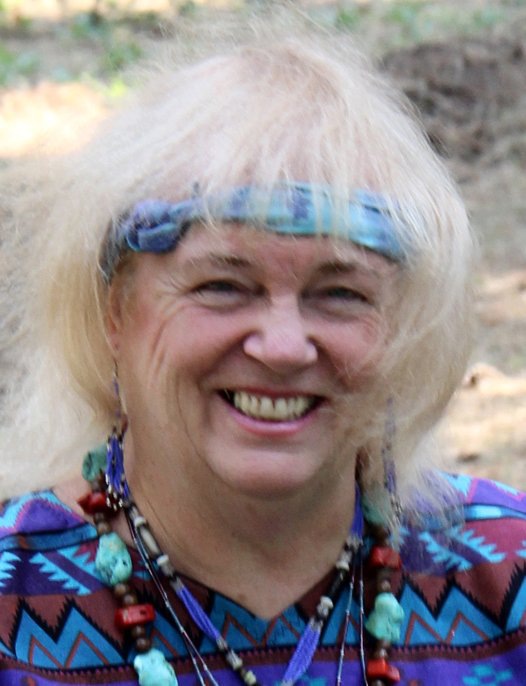 Sandy Cathcart
Author, Photographer
www.sandycathcart.com
Sandy has published hundreds of articles and over a thousand photos with regional and national publications, both in the Christian and general markets. Several of her photos have appeared on the cover of Oregon Fish and Wildlife Journal, and she created the cover and inside photos for Eagle People Journal as well as the photos for Ghostdancer Shadley's web posts. She also has her own line of popular greeting cards and Internet posters. She is the author of several books and founder of Needle Rock Press.
Amazing things can happen when you take what you've learned and lay it at the Master's feet. Sandy Cathcart shares her journey from frustration to reaching thousands of lives through her writing. Is this what God has in store for you?e encouraged to tackle tough subjects in persuasive and beneficial ways.

Moving Our Mountains with Prayer
Friday, 8:00 pm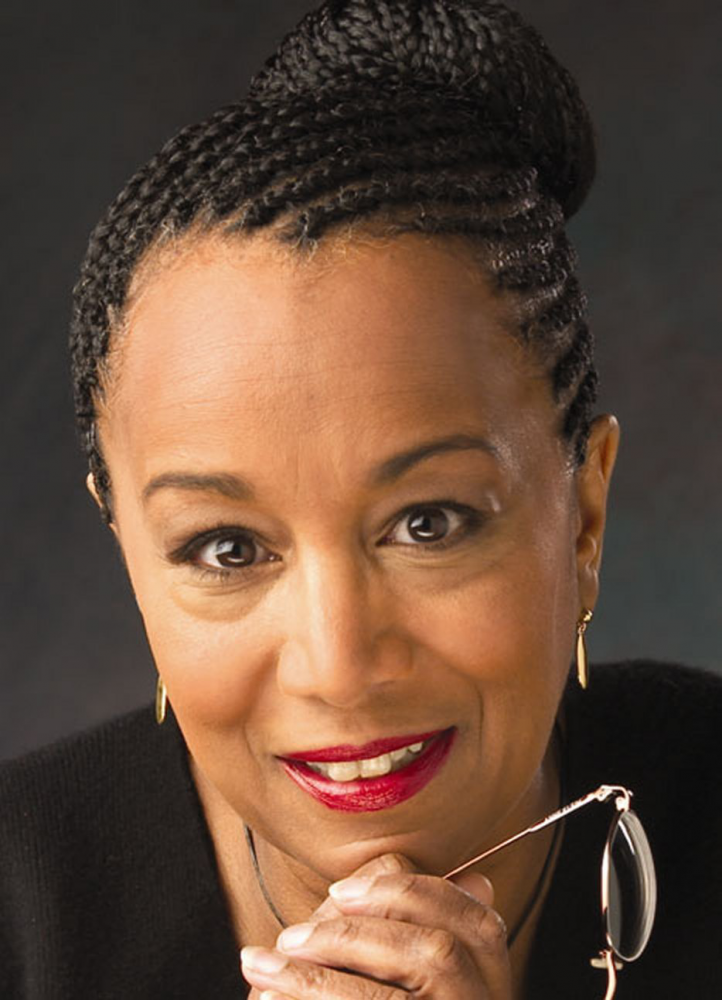 Patricia Raybon
Author
www.patriciaraybon.com
Patricia is an award-winning author whose essays have been published in The New York Times Magazine, Newsweek, USA Today, USA Weekend, In Touch Magazine, Guideposts, Christianity Today, the Washington Post's "Acts of Faith" blog, The High Calling, Her.Meneutics and also aired on National Public Radio.
She is author of the critically acclaimed My First White Friend, which won a Christopher Award; her prayer memoir, I Told the Mountain to Move; a Book of the Year finalist in Christianity Today's 2006 Book Awards competition, The One Year God's Great Blessings Devotional; and Undivided: A Muslim Daughter, Her Christian Mother, Their Path to Peace.
Formerly a Sunday magazine editor at The Denver Post and a features reporter at the Rocky Mountain News, Patricia taught print journalism at the University of Colorado at Boulder for 15 years, getting promoted to professor emerita. She is a Certified Instructor of the Journal to the Self® Workshop, an expressive writing curriculum, and teaches at writing conferences and retreats nationwide. A regular contributor to Today's Christian Woman, she now writes full-time on matters of faith and teaches at writing workshops and retreats nationwide.
Do you need encouragement to move your "author" mountains and to heal your life's divides?
---
The Cross Is the Main Thing
Saturday, 8:30 am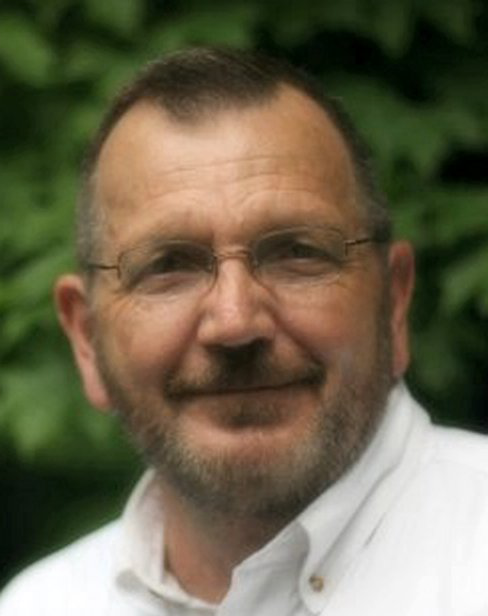 Michael Gantt
Author, Speaker
?Pastor, Musician
www.growinggodlyseed.com
www.kenyadevfund.org
Michael has been preaching since he was 13, singing gospel music professionally for over 50 years, and in full time pastoral ministry for 42 years. He is currently the Senior Pastor at Agape Christian Fellowship in Brattleboro, Vermont, where he has served for the past 34 years. He serves alongside his oldest son, Michael Bryan. He and his wife, Barbara, have 5 children and 10 grandchildren.
Michael is deeply committed to the restoration of the family as the center of the Kingdom of Heaven and fathers as the spiritual center of the home. He travels across America encouraging families and fathers to "guard the treasure that has been deposited within them" (1 Tim.1:14). His blog, Growing Godly Seed, and writing there covers a broad range of subjects.
Active in international ministry for over 20 years, Michael's most recent work is among the deaf in Kenya where he is passionately involved in strategic development with Deaf Ministries International and the Immanuel Christian School for the Deaf in Western Kenya. You can learn more about his work there at www.kenyadevfund.org.
The church has slowly and surely become "issue driven" more than gospel driven. We are driven now by the issues of abortion, homosexuality, and governmental interference, and, therefore, have become more suited to announcing judgment than preaching redemption.
---
Live and Write Dangerously
Saturday, 4:30 pm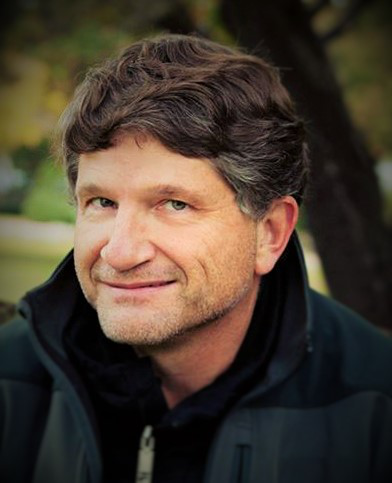 David Rupert
Author
www.RedLetterBelievers.com
David is a Golden, CO-based writer, encouraging people to speak truth in community, culture, and work. He is the author of more than 2,000 articles, including pieces in Christianity Today, Relevant, Men of Integrity, and Beliefnet. He most recently served as community editor at The High Calling where he helped hundreds of bloggers find their voice and expand their audience.
David has served as editor-in-chief as one of the nation's largest employee publications. He has co-written several Business Leadership books, and is widely published in a variety of professional publications. He regularly writes about faith and culture for Patheos at www.RedLetterBelievers.com
Is your writing life stuck? Do you write in the same-old genre to the same-old audience with the same-old results? By allowing discomfort – and even a little danger – into your life, you'll start to find the words that God is actually trying to get you to write.