Be sure to click the links below for their bios, editorial needs,
and what they will be doing at the conference.

2014 Agents and Other Professionals
Click here for bios, photos, and what they will be doing at the conference
as well as the genres agents are interested in representing.
Sally Apokedak - Associate Agent, Leslie H. Stobbe Literary Agency
Allen Arnold - Oversees Content & Resources for Ransomed Heart Ministries
Terry Burns - Author; Agent, Hartline Literary Agency
John Chisum - Worship Leader, Songwriter, Author
Alice Crider - Agent, WordServe Literary
Sarah Joy Freese - Associate Literary Agent, WordServe Literary
Roy Hanschke - KPOF radio personality, Speaker Coach
Al Janssen - Al Janssen Literary Services; Author; Chief Communications Officer, Open Doors Int'l
Bill Jensen - Agent, William K. Jensen Literary Agency
Suzanne Kuhn - Owner, SuzyQ, a full-service author promotion and retail development firm; Speaker; Columnist
Cindy Lambert - Publishing Strategist, Somersault Group™; collaborative writer
Dave Lambert - Author; Editorial Director, Somersault Group™
Steven Lawson - Freelance writer, editor, writing coach and publishing consultant
Larry Lawton - Sales/Finance Director, Cladach Publishing
Jim Peterson - Historian
Ruth Samsel - Agent, William K. Jensen Literary Agency
Jonathan Shank - Website Designer, SKWD Associates
Marjorie Vawter - Author; Editor, Proofreader, The Writer's Tool Editing; Assistant to Conference Director; Appointment Coordinator

2014 Authors
Click here for bios, photos, and what they are doing at the conference.
Sandy Austin - Author; Founder, B.I.O.N.I.C.
Twila Belk - The Gotta Tell Somebody Gal, a writer and speaker who loves braggin' on God,
Manager/PA of bestselling author Cecil Murphey
Megan Breedlove - Author, Speaker, Website Consultant
Dianne E. Butts - Author; Screenwriter
Sue Cameron - Author, Speaker, Bible Teacher
Rob Cook - Author; Director, 252 Underground Youth Ministry
Judith Couchman - Full-time Freelance Writer, Author, Speaker, and Writing Coach
Scoti Domeiji - Freelance Writer; Director, Springs Writers
Liz Cowen Furman - Author, Artist, Speaker, Teacher, Coffee Break Coordinator
Peter Lundell - Author, Pastor
Rick Marschall - Author, Historian
Dean Merrill - Author and Co-Author, award-winning Editor
Ava Pennington - Author, Bible Teacher, Speaker
Tracie Peterson - Author
Yolanda Powell - Author, Speaker, Ordained Minister, President and CEO of The Spoken Word International
Kim Vogel Sawyer - Author, Speaker
Tim Shoemaker - Full-time Author and Speaker
Becky Spencer - Author, Speaker, Songwriter, Worship Leader, Director of Grand Staff Ministries
Tiffany Amber Stockton - Author, Speaker, Appointment Desk Timekeeper
Charlie Wolcott - Author
Kayla Woodhouse - Teen Author
Kimberley Woodhouse - Author, Speaker

2014 Book Editors
Click here for bios, photos, what they are doing at the conference, and editorial needs.
Susan Baganz - Acquisitions Editor, Prism Book Group
Marlene Bagnull - Publisher/Editor, Ampelos Press; Author
Larry Carpenter - President and CEO, Christian Book Services, LLC
Nick Harrison - Senior Editor, Harvest House Publishers; Author
Terri Kalfas - Publisher, Grace Publishing
Rowena Kuo - Acquisitions Editor and Editorial Director of Fiction Divison, Lighthouse Publishing of the Carolinas
Catherine Lawton - Publisher/Editor, Cladach Publishing; Author
Nancy Lohr - Acquisitions Editor, JourneyForth; Author
Bruce Nygren - Senior Editor, WaterBrook Press, division of Random House Publishers; Author; Collaborator
Susan Titus Osborn - Representative, New Hope Publishers; Author; Director of the Christian Communicator Manuscript Critique Service
Gloria Penwell - Representative, AMG Publishers
Chris Richards - Vice-President, Written World Communications
Imprints - Harpstring, Patchwork, StarSongs, Timeless, Untapped, Wayside Press, WWC Exclusive
Linda Evans Shepherd - Publisher, Jubilant Press; founder Right to the Heart of Women e-zine and AWSA; Author; Speaker
Dina Sleiman - Acquisitions Editor, WhiteFire Publishing; Author
Tracy Sockriter - Executive Editor of Written World Communications Patchwork and LiTreasures imprints, Starsongs magazine.
Jim Watkins - Acquisitions Editor, Wesleyan Publishing House; Editorial Advisor, ACW Press; Author; Speaker
N. Paul Williams - Representative, OtherSheep imprint; Co-founder, Square Peg Society; Author

2014 Periodical Editors
Click here for bios, photos, what they are doing at the conference, and editorial needs.
Jesse Florea - Editorial Director, Focus on the Family youth publications; Editor, Clubhouse and Clubhouse Jr.;
Co-host, "Official Adventures in Odyssey podcast"
Debbie Hardy - Representative, ChristianDevotions.us; Author; Speaker; and Queen of Resilience
Sherri Langton - Associate Editor, Bible Advocate and Now What? e-zine; Freelance Writer
Marti Pieper - Contributing Editor, Sisterhood Magazine; Author; Collaborative Writer; Editor
Chris Richards - Executive Editor, Harpstring; Representative, Written World Communications periodicals
Clarity, Gambatte!,Timeless, Untapped, WorldTalk
Sheila Seifert - Editorial Director of parenting content for Focus on the Family's Thriving Family and Thriving Family Ages & Stages; Freelance Writer, Author, Founder of SimpleLiterature.com
Linda Evans Shepherd - Publisher, Leading Hearts e-magazine and Right to the Heart of Women e-zine
Tracy Sockriter - Executive Editor of Written World Communications Starsongs Magazine
Scott Stewart - Editor, The Quiet Hour; Representative, Power for Living and RealLife Downloaded
Jim Watkins - Editor, Vista; Author; Speaker
N. Paul Williams - Representative, OtherSheep; Co-founder, Square Peg Society; Author
Agents and Others
Al Janssen Literary Services
Christian Book Services, LLC
Christian Communicator Manuscript Critique Service
Hartline Literary Agency
Judith Couchman Writing Coach
Leslie H. Stobbe Literary Agency
SKWD Associates
Somersault™ Group
Steven Lawson Writing Coach
SuzyQ Event Marketing
The Writer's Tool Editing
William K. Jensen Literary Agency
WordServe Literary Agency

Book Publishers
ACW Press
AMG Publishers
Ampelos Press
Carpenter's Son Publishing
Cladach Publishing
Grace Publishing
Harvest House Publishers
JourneyForth Books
Jubilant Press
Lighthouse Publishing of the Carolinas
New Hope Publishers
Prism Book Group
Waterbrook Multnomah Publishing Group
Wesleyan Publishing House
WhiteFire Publishing
Written World Communications imprints(below)
Periodicals and E-zines
Bible Advocate
ChristianDevotions.us
Clubhouse
Clubhouse Jr.
Leading Hearts e-magazine
Now What? e-zine
Power for Living
RealLife Downloaded
Right to the Heart of Women e-zine
Sisterhood Magazine
The Quiet Hour
Thriving Family
Thriving Family Ages & Stages
Vista

Written World Communications magazines & imprints
Clarity
Gambatte!
Harpstring Books
LiTreasures
Other Sheep
Patchwork
StarSongs
Timeless
Untapped
Wayside Press
WorldTalk
WWC Exclusive
Scheduling your FOUR free one-on-one appointments
Remember - the first 75 to register receive a free FIFTH appointment! Be sure to click on Appointments for information on how our appointment system works. Before mailing the Appointment Request Form you'll receive when you register, it is important that you study the greatest editorial needs and overworked topics that will be added to the Faculty pages as we receive them. Please keep in mind that sometimes your best option is to meet with an author. If you do not have a manuscript or concrete idea to discuss, we recommend that you request appointments with authors. An author can help you evaluate the readiness of your work for publication and give you needed encouragement and helpful pointers.

Faculty are available for free one-on-one 15-minute appointments! Be sure to complete and return your Appointment Request form that you will receive when you register. For your appointments to be booked in the order that you registered, your form must be received by April 16. That means early registrants do NOT need to rush. It is wise to wait until all the editorial needs are posted. All appointment requests must be received by May 3.
For more information on editorial needs, be sure to check Jerry B. Jenkins' 2014 Christian Writer's Market Guide. To help you prepare for CCWC, I encourage you to also check out the other titles in our writers' bookstore. There is no shipping charge for orders over $35, and all the books are discounted. Book sales help us meet conference expenses.
Please visit again for a PDF spreadsheet of agent needs/interests
and for a PDF spreadsheet of the expertise of our other professional faculty.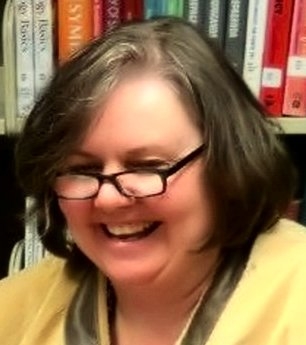 Sally Apokedak
Associate Agent
Leslie H. Stobbe Literary Agency
www.stobbeliterary.com
www.sally-apokedak.com
Sally has been studying, reviewing, and marketing children's books, as well as giving writing instruction, for a dozen years. As the manager of the Kidz Book Buzz blog tour, she was privileged to work with best-selling and award-winning authors such as Jeanne DuPrau, Ingrid Law, and Shannon Hale. She is presently the YA contributor to Novel Rocket, and she teaches at general market and Christian writers' conferences across the country.

Continuing Session - Best-Selling Children's Books
Characters • Plot • Voice • Theme
All attendees are invited to send in advance the first 500 words of their novels or picture book texts. I'll critique all privately, and I'll also choose samples from those submitted and present them anonymously. Focusing on the four areas above, we'll compare the submissions with the openings of the best-selling books we'll be talking about all week. I'll point out strengths in the submissions as well as give helpful critique. Please email your 500 words to Sally at [email protected] at least 10 days before the conference. In the subject line of your email, note that this is for the Colorado conference.
Interested in Representing - Sally is interested in children's books from picture books to young adult (Christian or general market), nonfiction for all ages (Christian or general market), and women's novels (Christian market).
---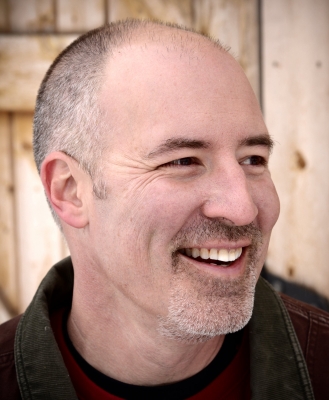 Allen Arnold
Oversees Content & Resources
for Ransomed Heart Ministries
From the mountains of Colorado, Allen oversees Content & Resources for Ransomed Heart Ministries (led by John Eldredge). The 20-year Christian publishing veteran is the founder of Thomas Nelson Fiction, where he launched more than 500 novels during his 8 years as publisher. His personal mission is to help storytellers awaken their hearts and discover the story God is writing with their lives.

Keynote - Awakening the Writer's Heart
God's primary desire is not that you write about Him or for Him. It's that you write with Him. God gave you your calling not because the world needs more stories...but because He enjoys spending time with you. Once your heart fully awakens to this truth, you will never write alone again. Allen has worked with over 500 authors during his 20 years in Christian publishing. He views the process of "creative fellowship" as foundational for writers.
Continuing Session - Heart of the Storyteller
The heart of a story always begins with the heart of the storyteller...yet the heart of the writer is often neglected. It's easy to see why. The life of a novelist is filled with isolation, pressure to find an agent or publisher, writing and re-writing, hyper-focus on performance, worry, fear, and trying to navigate the ever-changing world of social media—all while holding down a day job. But it doesn't have to be this way. In this track, we will pursue the heart of the writer through conversations about identity and calling, story as offering, presence versus productivity, savoring the "land in-between," and the importance of living your story before telling your stories. It's time to breathe deeply, recover your heart, and savor story as you discover how to live free, write free.

---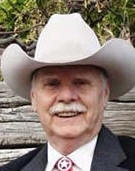 Terry Burns
Author - www.terryburns.net
Literary Agent
Hartline Literary Agency
www.hartlineliterary.com
Terry has been with the Hartline agency for over twelve years, six years as an agent, and has a substantial list of clients, a growing list of credits, and a reputation for presenting to conferences all over the country. Terry comes from a writing background and has over 40 books of his own in print. Most recently he has written Writing in Obedience (co-written with editorial assistant, Linda Yezak); a Young Adult entitled Beyond the Smoke, which won the Will Rogers Medallion; and a book on the skills needed to get published entitled A Writer's Survival Guide to Publication, which was developed out of the month long course he held for ACFW. A bookstore of his available works as well as a periodic blog can be found at www.terryburns.net.
Workshop - Writing in Obedience (Thursday, 1A)
For the new Christian writer or the writer looking to decide how God wants them to incorporate their faith into their writing. How do we know what the Lord wants us to do? Are we being called to write, or do we want to write for Him as an offering? What is required of the author using their writing for the Lord, and how do they go about it? What do we really want to achieve with our writing, how do we define success?
Interested in Representing - "I'm looking for a good book, well written in a unique voice, aimed at a market that looks promising, and where I feel I have the contacts appropriate to be able to sell the book in that market. I'm pretty open as to genre, but I don't do picture books, sci-fi, or fantasy."
---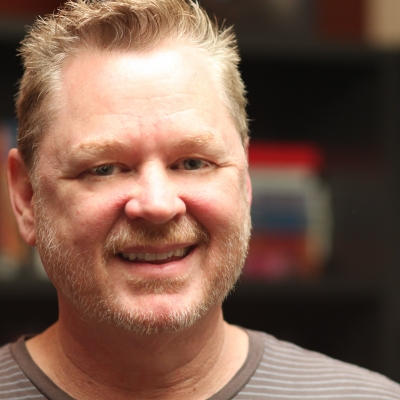 John Chisum
Author
Worship Leader, Songwriter
http://johnchisum.org
John will lead worship Wednesday night at CCWC
An Integrity Music worship leader, music publisher, author, producer, and seasoned songwriter, John has used his broad talents to develop a unique catalog of work for Star Song Communications, Integrity Music, and Firm Foundation Worship Ministries. He is the author of dozens of articles in the field of worship leadership and liturgy published by IntegrityMusic.com, Crosswalk.com, Praisecharts.com, and his own Worship4Life.org.
John studied classical voice at the University of Memphis and holds a B.A. in Interdisciplinary Studies from the University of South Alabama (Mobile) and a Masters of Arts in Worship Studies from Liberty University in Lynchburg, Virginia.
A popular clinician in the areas of leadership for many years, John has appeared in every major denominational church setting and many non-denominational venues such as Music California, Music Minnesota, Music Florida, Music Texas, Music Colorado, The Florida Southern Baptist Convention, The Alabama Southern Baptist Convention, The Missouri Southern Baptist Convention, The Gospel Music Association's Academy of the Christian Music Arts, Christian Artists Seminar in the Rockies, and many more.
John has been married to Donna for 33 years, and they have a lovely daughter, Aly.
Workshop - Talent, Creativity, and Process (Thursday, 2B)
Where are the lines between talent, creativity, and process? How can writers tap into greater sources of inspiration? How can you learn to thrive creatively even in dry seasons? In this class, John shares with you the insights that have helped him become a successful songwriter, publisher, author, speaker, poet, blogger, producer, and worship leader for over three decades.
Workshop - Lyric Writing and Music Publishing (Friday, 3G)
Are you interested in songwriting? Do you want to learn more about song form, prosody, and the differences between poetry and song lyrics? And once you've written your hit song, how can you publish it? In this insightful workshop, John will share with you proven methods for lyric writing and song publishing.

---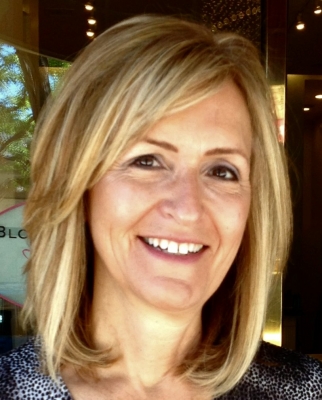 Alice Crider
Literary Agent
WordServe Literary
www.wordserveliterary.com
Alice began her career in book publishing in 1998 at Cook Communications in Colorado Springs. In 2001, she went to work at Alive Communications Literary Agency for three years before joining the editorial team at WaterBrook Press in 2004. During her eight years at WaterBrook, she completed a life coach training program and published several articles with Focus on the Family. Alice joined the WordServe Literary Team in 2012, which gave her an opportunity to combine her life coaching skills with her editorial and publishing experience. She is passionate about empowering authors to realize their publishing dreams.
Early Bird Workshop - What's the Big Idea? (Wednesday, E8)
A step-by-step plan for sharpening your nonfiction message so that a powerful central idea stands out in the marketplace as a must-read message.
Interested in Representing - I am looking primarily for non-fiction: memoir, spiritual growth, current affairs, popular culture, and women's issues. In fiction, I am open to contemporary romance, romantic suspense, and historical romance. I am especially interested in meeting with authors with established social media, blog, and speaking platforms.

---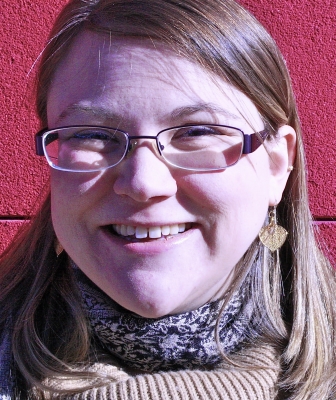 Sarah Joy Freese
Associate Literary Agent
WordServe Literary
www.wordserveliterary.com
Sarah is an associate literary agent with WordServe Literary. She loves reading through queries and attending writers' conferences to meet new, excellent writers. Sarah especially enjoys working with authors to make their manuscripts even stronger. Sarah received her bachelor's degree in English and communications from Cornerstone University in Grand Rapids, Michigan. She also has an MA (emphasis in creative writing) and an MLIS degree from the University of Wisconsin-Milwaukee. Sarah is married and is enjoying life with her husband, baby boy, and two birds, Brewster and Beamer. When she is not working, Sarah enjoys crocheting, watching NCIS and Grey's Anatomy, and playing Euchre.

Interested in Representing
Fiction: Christian, full-length, 75,000 to 120,000 words. Historical, Romantic Suspense, Women's, Mystery, Suspense/Thriller, Family Saga, Literary, Legal, Mainstream, Children's, Middle Grade, and YA.

Non-fiction: Prefer authors with large platform for any nonfiction project. Devotional, Memoirs, Family, Current Affairs, Health & Diet, Narrative Nonfiction, Popular Culture, Self-Help, and Women's Issues.

---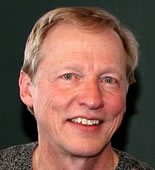 Roy Hanschke
Radio Personality, Speaker, Trainer/Coach
KPOF morning show - broadcasting from conference Thursday and Friday am
www.ChristianSpeakerCoach.com
Roy is a seasoned Christian radio personality, speaker, and trainer/coach who has trained and coached beginning and seasoned speakers for over 15 years. He has spoken to churches, civic groups, state and national conferences, professional groups, and serves on CCWC's faculty every year. Roy is also a 20-year (plus) veteran in Christian radio in Denver, Colorado. His morning show is heard at 910AM and worldwide on streaming audio at www.AM91.org. Roy has written how-to articles on the topic for a variety of magazines. His style of teaching is simple, practical, and effective.
Speakers' Clinic
Every writer needs to be a speaker, too. If you've been avoiding the challenge to begin the speaking part of your ministry or need to improve what you're already doing, this is the clinic for you. Roy will help you 1) discover your ministry focus and how to talk about it (power statements), 2) organize one of your talks to maximize time and effectiveness (message development), 3) present your talk with power and pizzazz (voice personality), and 4) market your message through radio (media mania). You'll have an opportunity to test what you learn and receive helpful evaluation from Roy and your peers.
ChristianSpeakerCoach.com - Let Roy help you develop
~ a more engaging speaking voice
~ dynamic presentational skills
~ ideas for a message
~ greater understanding of your message
~ the plan and outline of your message
~ your speaking ministry focus
~ a marketing plan for your message using radio and TV
---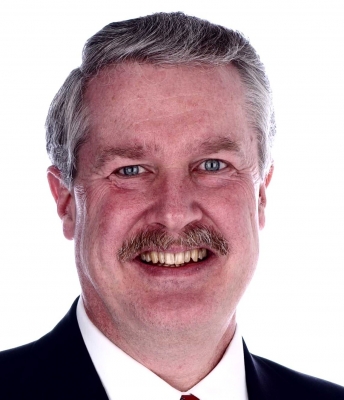 Al Janssen
Author, Speaker, Ministry Executive
http://aljanssen.com
Al has authored or co-authored more than 30 books which have been published around the world in 18 languages. For ten years, he served as Director of Book Publishing for Focus on the Family. Currently he is an executive for an international ministry to the Persecuted Church. Since 2001 he has collaborated on six books with Brother Andrew including Secret Believers: What Happens When Muslims Believe in Christ and a devotional on David and Goliath, No Guts, No Glory! He recently earned a certificate in Spiritual Direction, Formation and Leadership from the Leadership Institute.
Keynote - A New Kind of Jihad (Friday, 7:30 pm)
A stirring message by Open Doors missionary Al Janssen, who with Brother Andrew has worked to strengthen God's light in the Middle East. You'll be challenged to join them in a new kind of jihad, leaving vengeance behind in favor of forgiveness, radical love, and unyielding prayer.
Continuing Session - Discerning His Heart for Your Writing
If you sense the need for a retreat to recharge your writing batteries, this may be the answer. We will explore various spiritual disciplines to help you draw nearer to God and discern what is on His heart for your next writing or speaking project. This will be an interactive seminar in which we learn and practice the disciplines in community.

---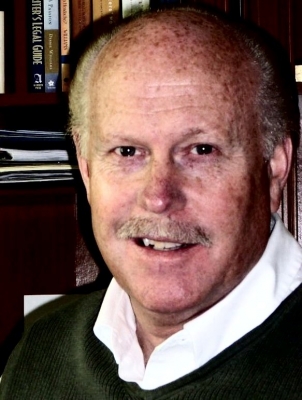 William (Bill) Jensen
Agent
William K. Jensen Literary Agency
http://www.wkjagency.com
Bill has worked in book publishing for over 37 years. He has discovered, launched, and championed the publishing careers of numerous best-selling authors. He has acquired and worked with authors such as Stormie Omartian, Michelle McKinney Hammond, Kay Arthur, Andy Stanley, Tony Evans, Lisa Whelchel, Jill and Stuart Briscoe, Erwin Lutzer, Dr. James Dobson, Shaunti Feldhahn, Joni Eareckson Tada, and a host of others.
In 2005 Bill opened the William K. Jensen Literary Agency; he represents New York Times bestselling authors Ann Voskamp and Melanie Shankle, as well as Mark Hitchcock, Christa Parrish, Allison Pittman, Sharon Jaynes, Sophie Hudson, Fawn Weaver, and many more.
Workshop - Evolving World of eBooks and What It Means to Writers (Friday, 4E)
EBooks are in the news every day, yet most in publishing are still perplexed with the rapid changes taking place with electronic books. In today's ever changing environment of book publishing we are witnessing this new species emerge with the promise of flourishing in the future. Amazon, Apple, Barnes & Noble, Sony, and other mammoth corporations are committed to change the way we view, produce, purchase, and read books. Is this new environment hospitable for authors? How should authors adapt and even thrive amidst the change? Join Bill on an exploratory mission into this brave new world of eBooks and ePublishing.
Interested in Representing - Bill is interested in most types of Christian books, including but not limited to: fiction, Christian living, devotional, marriage, family life, apologetics, biography, children's, gift books, cookbooks, prophecy, humor, health, inspirational, political, social issues, women's issues, and men's issues.

---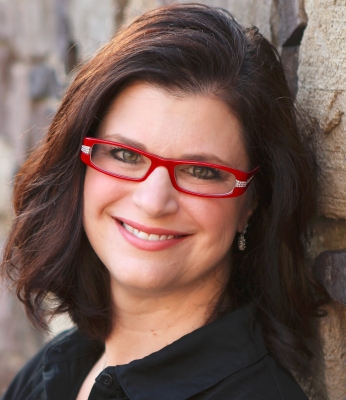 Suzanne Kuhn
Speaker, Columnist
Owner - Suzy Q
A full-service author promotion and retail development firm
www.SuzyQ4U.com


Suzanne has more than 25 years of book retailing experience and event sales, including traveling as part of Karen Kingsbury's team. In 2010 Suzanne launched SuzyQ, a full-service promotion development firm that works with authors and public figures providing coaching, training, and brand development as well as coordination of live events. Suzanne's experience and knowledge give her an edge when coaching, facilitating tours, and ensuring more successful and profitable events.
Workshop - Author Promo 101: Rule of Engagement (Thursday, 2F)
Join Suzanne for a practical, hands-on approach as this workshop discusses ways that writers, in any stage of their writing journey, can maximize interactions and promote themselves. Listen to tangible tips for engagement, whether virtually or in real life. From the writer just beginning the journey to the multi-published author, this fresh approach to engagement will provide strategic ideas for reaching your specific audience.
Workshop - Insider's Guide to Retailers: What Every Author Should Know (Friday, 3F)
With more than 25 years in book-specific retail, Suzanne provides a rare behind-the-scenes perspective of how retailers think and operate, and how you can use that knowledge to make your book and brand more attractive to them. Discover insight for encouraging bookstores to keep your book in stock. Learn how to forge relationships with retailers, increasing the likelihood of your books being hand-sold by the staff.

---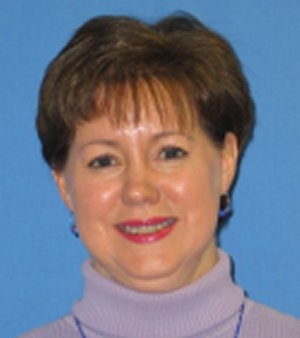 Cindy Lambert
Publishing Strategist
Somersault Group™
Author, Collaborative Writer
www.somersaultgroup.com
Cindy is a veteran of the publishing industry devoted to excellence in furthering the impact of Christian publishing on our global culture. She began her career in 1977 as owner of an award-winning independent Christian bookstore in Maryland, then expanded into leadership roles in distribution, editorial, consumer research, and publishing at Ingram, Simon & Schuster, and Zondervan, where she most recently served as vice president and associate publisher of trade books. Cindy is the editor of the #1 New York Times bestseller Mistaken Identity (Howard Books, 2009, Van Ryn, Cerak, Tabb). She has worked alongside such bestselling authors as Mark Batterson, Kyle Idleman, Kay Warren, Ruth Graham, and Christine Caine, and is co-author of the bestselling book UnPlanned (Tyndale, 2010, Abby Johnson,) and her most recent release, 40 Days for Life (Cappella Books, 2013, Bereit and Carney).
Cindy and her husband, Dave Lambert, along with four other industry veterans, co-founded Somersault Group,™ a publishing strategy and services agency committed to exceptional creativity, right-now technology, and old-fashioned personal care. Somersault Group™ believes that the extraordinary changes taking place in the world of publishing provide "a playground of possibilities" for Christian authors, agents, publishers, and ministries, and in that spirit of fun and optimism, Somersault Group™ provides an array of outstanding publishing services such as writing, editing, branding, marketing, promoting, and social media networking, all crafted to engage the broadest possible audience.
Early Bird Workshop - Balancing Privacy and Relationships When Writing Real Life Events (Wednesday, E5)
We all applaud honestly and transparency in powerful writing, but how do we write of the events in our lives without violating the privacy and trust of others who've played some part in our own life stories? Is it possible to find the freedom to tell the truth without destroying relationships, hurting people in our lives, or putting others at risk of public exposure? Yes, it can be done! Discover the defining boundaries, guiding principles, and tested techniques used by successful authors so that your writing can be authentic without damaging the reputations or privacy of the people God has woven into your life story.
Early Bird Workshop - Crafting a Winning Nonfiction Book Proposal (Wednesday, E13 two hours)
A winning book proposal is a tool that entices seven audiences (author, agent, editor, pub board, marketing, creative, and sales) to grasp a contagious vision for a book, and then equips them to successfully play their parts in placing the book into the hands of its ideal readership. This workshop is open to everyone but is a prerequisite for the six writers chosen for Cindy's clinic.
Nonfiction Book Proposal Clinic - by application
Cindy will lead a group of six authors in critiquing one another's proposals, then spend the conference improving and fine-tuning them. In addition, each of the six participants will have a one-on-one with Cindy during breakfast or lunch Thursday, Friday, or Saturday. Click here for more info.
---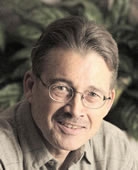 David Lambert
Author
Editorial Director, Somersault Group™
www.somersaultgroup.com
Dave is the author of ten published books, including the gold medallion award-winning Jumper Fables, co-authored with Ken Davis, and the recent novel The Missionary. Five of his ten books have been novels. His short fiction has been published in periodicals as diverse as TQ, The Chariton Review, Sand, Virtue, Moody, Guideposts for Kids, and Story. David has an M.F.A. in fiction writing from the University of Montana. He has held a variety of positions in publishing, including managing editor of a youth magazine and founding editor of two others. He spent eighteen years as an acquiring editor at Zondervan, most of that time as Executive Editor for fiction, and most recently, three years as senior fiction editor at Howard Books, a division of Simon & Schuster. David also sits on the Editorial Board of Jerry B. Jenkins' Christian Writers Guild and wrote the Guild's fiction curriculum. He currently is Editorial Director for Somersault,™ a new publishing services bureau.
Early Bird Workshop - What Came Before the First Scene? Handling Exposition and Backstory (Wednesday, E7)
How do you fit necessary exposition into your fiction without resorting to flashbacks on every page? Are there other ways to convey backstory? And how much backstory do you really need? Discuss these and other crucial questions with a fiction editing pro.
Panel - The Bold New World of Publishing (1:15 pm, Thursday)
Dave will lead a panel of industry professionals to discuss where we are, how we got here, and where we may be headed.
Workshop - Can You Succeed as a Writer if All You Do Is Write? (Thursday, 1E)
Been told that you have to develop a platform, master social media, hire a publicist, create a website? Let's talk about how much of that is actually necessary—and how to build a team to help you.

Somersault™ Group is a partner-managed LLC with offices in downtown Grand Rapids, Michigan. The company's purpose is to enable publishers, agents, ministries, organizations, and Christian authors to quickly leverage rapid changes in communication technology, emphasize excellence in branding and marketing communication for an author's business development, and extend the highest editorial standards to achieve the goal of helping people experience God's kingdom. Somersault's™ mission statement: To change lives by connecting inspirational content creators with readers using exceptional creativity, right-now technology, and old-fashioned personal care.
Somersault™ is an international publishing strategy and services agency. It is a resource for current trends and information about the fast changing world of book and Bible publishing. Read the Somersault blog (somersault.posthaven.com/) for daily news and tips (it's considered by Alltop.com as one of the best blogs on publishing). Use the SomersaultNOW online dashboard (netvibes.com/somersault) to consult articles and RSS feeds from more than 300 sources in the areas of religion news, publishing, editing, marketing, leadership, and more. And from your own mobile device, use the Somersault mobile site (m.SomersaultGroup.com) directory of links to mobile-friendly, small-screen website resources.

---
Steve Lawson
Freelance writer, editor
Writing coach and publishing consultant

Steven is a freelance writer, editor, writing coach, and publishing consultant with more than 30 years of experience. For 11 years he was senior editor at Regal Books. At Regal, he acquired, developed, and edited major titles by a wide array of authors, including A. W. Tozer, Shane Claiborne, Don Richardson, Eric Metaxas, Joni Eareckson-Tada, BarlowGirl, Jack Hayford, Cecil Murphey, and Los Angeles Dodgers pitcher Clayton Kershaw. He previously served as an editor at Charisma Magazine, publications director at Jews for Jesus, and a reporter for a major newspaper. As a freelancer, he has teamed up with World Vision, the Billy Graham Evangelistic Association, and others. He helps first-time authors, pastors, athletes, worship leaders, devotional writers, and missions-minded authors shape their vision and navigate the ever-changing world of publishing. Currently he is ghostwriting the memoirs of John M. Perkins.
Special Session - Compassion, Justice, Advocacy (Friday, 1:15 - 3:15)
Are you concerned about human trafficking, orphans, abortion, the poor, racism, the handicapped, the hungry, the oppressed, and so much more that is close to the heart and call of Jesus? If God has given you a burden to be an advocate, to tell a story, or to make a cause or issue known, let's discover how we can be more effective.

---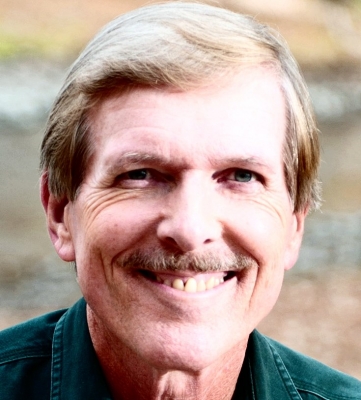 Larry Lawton
Sales/Finance Director
Cladach Publishing
www.Cladach.com
Larry has worked as a corporate controller for over 25 years. He has a BA in Business Administration and started his career doing tax returns and auditing for a major CPA firm in Northern California. He handles the business side of Cladach Publishing as its Sales/Finance Director, helping to make it profitable. He and his wife, Cathy, live in Greeley, Colorado.

Workshop - The Business Side (Saturday, 5A)
Considering self-publishing or starting a publishing company? Here's what you need to know about the business side of book publishing: keeping track of sales/invoicing/cash receipts, payroll, taxes, royalties, distribution, inventory/receipts/returns, producing financial statements, and choosing accounting software for various business models.

---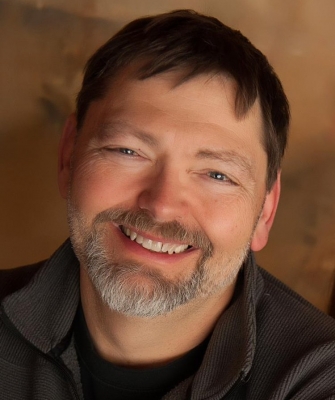 Jim Peterson
Historian

Jim is a former editorial manager and lifelong historian. He works with authors to teach research and attention to detail. He was responsible for teaching his wife, Tracie, about research and this resulted in her being voted Best Western Romance Author in 2013 by True West Magazine due to her strong accuracy on historical detail. Jim and Tracie have been married over 34 years and have 3 children and 3 grandchildren. Jim has a passion for sharing Jesus and helping new writers to draw out the best in their work. He's also a prayer warrior and if you need someone to pray with you - just stop him and ask.
Fiction Intensive Clinic with Tracie Peterson - by application
Click here for info.

---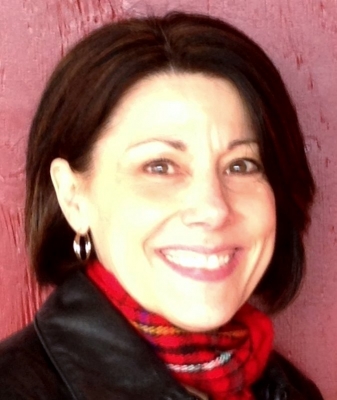 Ruth Samsel
Agent
William K. Jensen Literary Agency
http://www.wkjagency.com
Ruth has a rich and varied work history spanning over 25 years in Christian retail and publishing. When she was a young child, you could find Ruth in her father's Christian bookstore stocking shelves, pricing merchandise, and bagging customer's purchases. Later she would go on to manage this same store, which was recognized as one of the finest and most beautiful in the Christian Book Association. It was during these formative years that Ruth fell in love with books and saw the impact they had in the lives of her customers.
In 1994, Harvest House Publishers hired Ruth to help start and direct their new gift book division. At Harvest House, she had a dual role as both Creative Director and National Sales Manager. As an acquisitions editor she acquired books and worked with authors such as Kay Arthur, Emilie Barnes, Susan Wales, Pam Farrel, Norm Wright, Bruce Marchiano, and others. She also acquired the works of numerous best selling artists such as Sandra Kuck, Sandy Clough, Thomas Kinkade, Donny Finley, Jim Daly, Jack Terry, Michal Sparks, and others. However, Ruth's greatest asset to Harvest House was her creativity. She conceived, created, and managed the editorial process of over a 100 bestselling books and products. As the National Sales Manager for Harvest House Gifts, Ruth single-handedly opened and managed 10 showrooms throughout the United States with over 120 sales people. In just five short years, Harvest House Gift Books was generating over 13 million dollars in annual sales.
In 2000, Ruth was hired by Multnomah Publishers as Executive Director of their newly created division, Blue Cottage Gifts, where she created new book and gift products and ensured brand excellence. After her time at Multnomah, she went on to consult with Christian publishers, gift companies, and retailers.
Ruth is an exercise enthusiast, a professional designer who delights in helping friends create a lovely home, and antiquing and repurposing items to redeem their beauty. Ruth has attended the same church her entire life. She lives in Connecticut with her husband, Michael, her 90-year-old father, Larry, and her rescued black lab, Farley.
Workshop - Role of an Agent (Friday, 3E)
In the incredibly competitive world of book publishing, it takes a great agent who knows how to present book proposals and negotiate contracts and who understands the complex and changing world of publishing. This class will explain the role of agents as the go-between for authors and publishers and, most importantly, how to land one.
Interested in Representing - Interested in most types of Christian books, including but not limited to: adult fiction (no science fiction, fantasy, or youth), Christian living, devotional, marriage, family life, apologetics, biography, children's, gift books, cookbooks, prophecy, humor, health, inspirational, political, social issues, women's issues, and men's issues.

---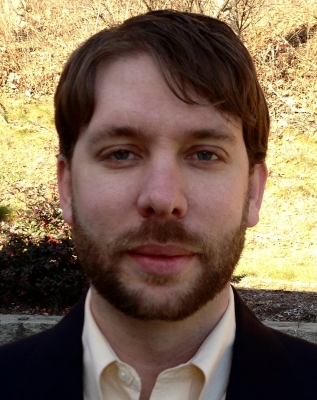 Jonathan Shank
Website Development Project Director
SKWD Associates, LLC.
www.skwdassociates.com
Jonathan has over ten years of experience in website development, ministry organization, and data processing. SKWD has been helping organizations enhance their competitive edge since 2002. Our team of experts has over 100 years of combined experience in the computer industry. Over 50% of our staff has advanced degrees in their field of study. SKWD has the tools to fit every one of your organization's technological needs, from hardware and software to graphic and web design. SKWD utilizes the power of JavaScript, VBScript, PHP, HTML, CSS, ASP, JQuerry, SQL Server 2005, 2008, SQL Express, and Microsoft Server 2003 and 2008. SKWD Associates is a custom web designer who creates, maintains, and provides end user support.
A word from CCWC's director, Marlene Bagnull: "Jonathan and the team of professionals at SKWD are wonderfully creative and highly skilled. They provide outstanding support and are a joy to work with. SKWD redesigned my three sites: www.writehisanswer.com, www.writehisanswer.com/Colorado, and www.writehisanswer.com/Philadelphia. They are an answer to MANY prayers. Their easy-to-use Content Management System (EZ-CMS) really is easy and allows me to change, delete, and add copy and pages to the websites without needing to use HTML. I HIGHLY recommend them and deeply appreciate their ministry heart."
Workshop - Effective, Efficient, Engaging Websites (Thursday, 1F)
• What makes an effective website.
• How to build an efficient website.
• How to engage people on the web.
This fast-paced tutorial session will provide you with all of the information you need to maintain an effective web presence. We will cover how to create a new site, upgrade an existing site, and how to connect with social media. The web world can be daunting, but with a little preparation and information the World Wide Web will become easy.

---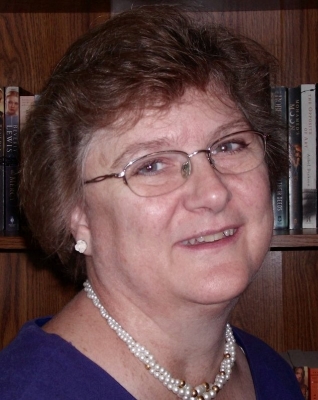 Marjorie Vawter
Author
Editor & Proofreader, The Writer's Tool Editing
Assistant to Conference Director
Appointment Coordinator
http://www.marjorievawter.com

Marjorie Vawter is a full-time freelance editor and writer. She is the author of many published devotionals, articles, and book reviews, plus 2 novellas and a full-length nonfiction book. A member of ACFW since 2004, she is a past president of the HIS Writers chapter in Denver and former Colorado Area Coordinator and now serves as the ACFW Central Zone Director. Marjorie also assists Marlene Bagnull with the Colorado and Greater Philadelphia Christian writers conferences. In her spare time, Marjorie enjoys reading most in genres, quilting, cross-stitching, and crocheting, and hiking near their cabin in the Colorado Rockies. Marjorie lives with her husband in the Ozarks of SW Missouri.
Early Bird Workshop - Weaving an Unforgettable Spiritual Takeaway (Wednesday, E4)
What fiction book or series has impacted your walk as a believer the most? Would it have been the same story without the spiritual thread? What made it so powerful to you? We will look at what scripture has to say about the importance of a spiritual takeaway for fiction and then look at techniques for making this work through your characters in your work-in-progress. Mainly for fiction writers, but also helpful for creative nonfiction and memoir.

Faculty are available for free one-on-one 15-minute appointments! Be sure to complete and return your Appointment Request form that you will receive when you register. For your appointments to be booked in the order that you registered, your form must be received by April 16. That means early registrants do NOT need to rush. It is wise to wait until all the editorial needs are posted. All appointment requests must be received by May 3.
For more information on editorial needs, be sure to check Jerry B. Jenkins' 2014 Christian Writer's Market Guide. To help you prepare for CCWC, I encourage you to check out the other titles in our writers' bookstore. There is no shipping charge for orders over $35, and all the books are discounted 20% or more.
Please visit again for a spreadsheet of editorial needs.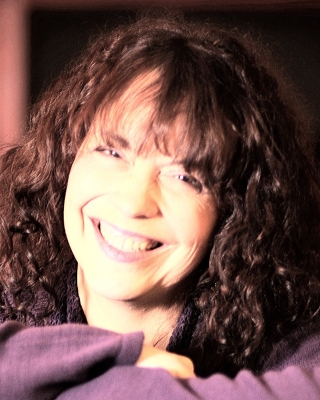 Susan Baganz
Author
Acquisitions Editor, Prism Book Group
www.susanbaganz.com

Susan chases after three children and is a native of Wisconsin. She is an acquisitions editor with Prism Book Group, specializing in bringing great romance novels and novellas to publication. She is an author in her own right as well with a non-fiction book by Lighthouse Publishing of the Carolinas due to be released September 2014. Susan writes adventurous Regency romances as well as contemporary (some suspense) romances with a biblical worldview. She has also written flash fiction for Splickety Magazine and was included in an anthology of romances by OakTara Press. She speaks, teaches, and encourages others to follow God in being all He has created them to be. With her seminary degree in counseling psychology, a background in the field of mental health, and years of serving in church ministry, she understands the complexities and pain of life as well as its craziness. Her favorite pastimes are lazy ones: snuggling with her dog while reading a good book, or sitting with a friend chatting over a cup of chai.
Workshop - The Heartbeat of Inspirational Romance (Thursday, 1C)
What sets inspirational romance apart from what is in the general marketplace? What you can andcannot do when writing in this genre.
Editorial Needs - Great romances — Regency, historical, contemporary, and romantic suspense (no Amish, please?). We also do novellas.

---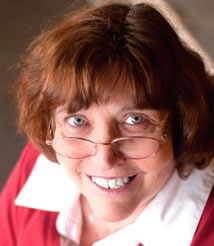 Marlene Bagnull
Conference Director
Author
Publisher and Editor, Ampelos Press
Marlene is the director of the Colorado and the Greater Philadelphia Christian Writers Conferences and the publisher/editor of Ampelos Press, a small subsidy house that helps Christians self-publish affordably yet professionally. She has over 1,000 sales to Christian periodicals and is the author of five books including Write His Answer - A Bible Study for Christian Writers and is the compiler/editor of three books.
Editorial Needs - Ampelos Press publishes only one or two titles a year. I am especially interested in helping authors self-publish books about missions and the needs of children such as The Place of the Mourning Doves - Reaching Out to Romanian Orphans and Benard's Vision - The Quest of a Kenyan Pastor.

---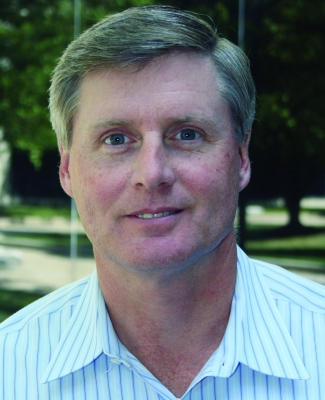 Larry Carpenter
President and CEO
Christian Book Services
Carpenter's Son Publishing
Larry has been in the Christian publishing industry for 27 years, serving as President and CEO of the largest Christian distributor, Ingram/Spring Arbor; as Vice President of Marketing for Thomas Nelson; and as President of Standard Publishing. He currently serves as President and CEO of Christian Book Services, LLC. In the last three years, Larry's company has helped authors publish over 200 books through his publishing imprint of Carpenter's Son Publishing.
Workshop - Alternatives to Traditional Publishing (Thursday, 2E)
A helpful look at the options available for those who want to publish their own book.
Services Available - Larry works with authors desiring a contract with an established publisher, helping them to create their book proposal and find a literary agent. For those authors desiring more control over the publishing of their book, Larry works with them to design their book, edit their book, get their book printed, and get it sold and distributed through all of the major book distributors. The price for this process, called "custom publishing," is significantly lower—and the quality of the design and editing of the book is significantly higher—than that offered by the internet-based self-publishing companies.
---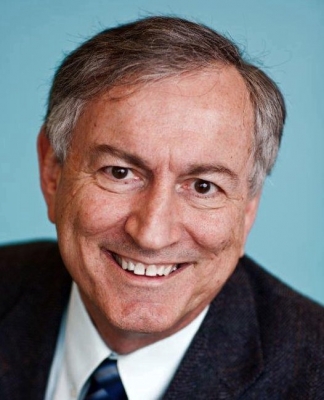 Nick Harrison
Author
Senior editor
Harvest House Publishers

Nick is a senior editor at Harvest House Publishers, acquiring both fiction and non-fiction. He is the author of several books, including Power in the Promises, Magnificent Prayer, His Victorious Indwelling, and 365 WWJD: Daily Answers to "What Would Jesus Do?" Nick lives in Eugene, Oregon, with his wife, Beverly, who recently retired from Harvest House. Nick and Bev are the parents of three adult daughters and four grandchildren.
Workshop - Rejected! Why? (Saturday, 5C)
In this workshop, we'll look at the most common reasons editors say no to a fiction manuscript and how an author can make the necessary changes that will increase the likelihood of a "yes."
Editorial Needs - At Harvest House, we look for both quality fiction and non-fiction. For the latter, we prefer authors with some sort of "platform" from which to promote their book. There are exceptions—specifically authors who are able to write well on a popular topic addressing the "felt need" of a large segment of the book buying public. Our books sell well in what's called the "rack market." These are usually books that can be found in places like the local grocery store, drug store, airports, and at mass merchandising outlets like Wal-Mart, Target, and Costco.
For fiction, we prefer character-driven novels as opposed to plot- or message-driven fiction.
Our gift books are primarily art-driven, not text-driven, and are acquired by our full-time gift book editor, not by our editors who attend writer's conferences.
For more information on the books we publish, we suggest a visit to our website.

---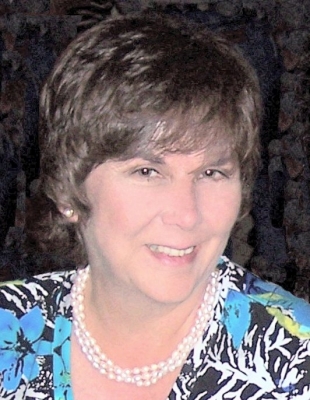 Terri Kalfas
Publisher
Grace Publishing

Terri began working in Christian publishing over 25 years ago. Before that she worked for several years as a newspaper reporter, freelance writer, editor, and managing editor. She is acquiring for Grace Publishing. Her goal is to publish books that make people want to read the Word for themselves as well as read books about the Word.

Early Bird Workshop - Writing Bible Studies for Publication (Wednesday, E14, two hours)
You've been writing and teaching Bible studies for your church and small groups. Now you want to take the next step — publication. Great! You don't need a PhD to write a Bible study, but you do need to know certain things before you pitch it to a publisher. In this two-hour workshop, we'll cover the basics of writing Bible studies and things editors consider when reviewing them.
Editorial Needs - Grace Publishing is an independent Christian publisher founded with the intent to develop and distribute biblically based resources that challenge, encourage, teach, equip, and entertain Christians young and old in their personal journeys. The company is committed to providing resources for spiritual growth and renewal that help and encourage the lives of Believers, and the people their lives touch. The company is currently accepting submissions that focus on specific areas of a Christian's personal journey. Formats can be Bible study guides, devotionals, Christian living, Christian fiction, or leader's resources. Grace also publishes material that helps local churches strengthen their finances via inexpensive church stewardship programs and Christian education. The company is a traditional royalty publisher that employs small print runs, print-on-demand, and eBooks.
---

Rowena Kuo
Senior Acquisitions Editor
Editorial Director, Fiction Division
Lighthouse Publishing of the Carolinas

With a heart for unpublished writers, Rowena considers each and every manuscript deposited into her acquisitions box a potential means of ministry. Regardless of the stage within which a particular piece presents itself, the author's voice resounds, unique in timbre and impact. Rowena's goal is to listen for that voice, fine-tune it, and then reverberate it to a world desperate to hear it. Although focusing on fiction, Rowena will also consider non-fiction submissions for LPC. With over 15 years of ministering to children, youth groups, young adults, and now women and family groups, Rowena advocates for writers to build God-centered support systems consisting of people, perseverance, practice, and most of all, prayer. When not editing, Rowena is a full-time wife and mom. Lighthouse Publishing of the Carolinas is an ACFW-approved, royalty-paying traditional publisher. Our authors include Christy Award winners and writers who have found their first home with us.
Workshop - Firsts (Saturday, 6C)
First Line, First Paragraph, First Page, First Chapter: How to Begin Your Story So Your Reader Will Finish It. This workshop will focus on the 10 top elements every stellar first chapter should have to attract the attention of an agent, editor, and ultimately, your readers, building the foundation to support all subsequent chapters in your book.
Paid Critiques - Novels (all genres and for YAs, tweens,and teens), screenplays
Editorial Needs - All fiction genres, YA, and Children's. Rowena will also consider non-fiction and devotions.
---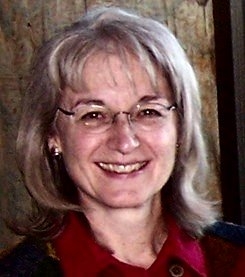 Catherine Lawton
Author
Publisher, Editor
Cladach Publishing
http://www.cladach.com
Catherine founded Cladach Publishing 14 years ago. Cladach is a small royalty press that produces and distributes 2-3 new titles (fiction and nonfiction) per year and currently has 30 titles in print. Cladach publishes trade paperbacks, ebooks, and some audio books. This family company includes Cathy, her husband, Larry, and their daughter, and they wear all the hats of publisher, editor, design, marketing, sales, and fulfillment. With a BA in English and training in music, Cathy has worked as a substitute teacher in public schools, a private piano teacher, a freelance writer and editor, and has herself authored 3 published books.
Editorial Needs - As a small publisher, we're willing to try books that don't "fit the mold." We generally do not accept sermons, daily devotionals, or youth books. We consider 1- to 2-page queries for fiction and nonfiction (that show Creator/Redeemer God actively working in this world and that help readers experience His presence and power). We are seeking credible, connected, creative authors with manuscripts in these categories:
1. Fiction - most genres and literary fiction. We're very selective.

2. Memoir - mostly international memoirs by authors with platforms.

3. Nature Writing - We seek authors with a combination of expertise, field experience, and ministry involvement. Writing that explores the depths of our relationships with - and need for - each other, God, and His creation.)

Peruse our website to see what titles/authors we are publishing and check out the brief guidelines on our author page: http://cladach.com/ForAuthors.html
---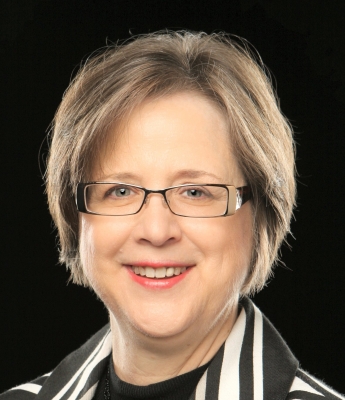 Nancy Lohr
Author
Acquisitions Editor
JourneyForth
Nancy Lohr, Acquisitions Editor at JourneyForth Books, acquires for both the youth and adult markets. She has 18 years of experience in book publishing and was an educator and children's librarian for many years before moving to publishing. On the editor's side of her desk, her responsibilities range from acquiring manuscripts and illustrations to editing manuscripts and managing book production. As an author, her personal résumé includes two historical novels for children, curriculum stories and articles, and numerous book reviews and articles for parents and educators.
Workshop - Novels for Children - Make or Break Qualities (Thursday, 1G)
Writing for children isn't as easy as it looks. We will take a broad look at the tween market, including some myths and unique challenges. We will discuss some aspects of writing that can make or break a manuscript for young readers. Topics will include plots, the opening sentence, strong dialogue, cadence, and more.
Workshop - The Plot Thickens (Friday, 3C)
An idea, an emotion, a hero or heroine (the protagonist) are all some of the necessary elements to include in a novel for children or adults, but none of these is a substitute for a strong and compelling plot. This workshop will look at a variety of ways to develop a plot that will hold your reader's attention and deliver a satisfying, forward-moving story.
Editorial Needs - JourneyForth is currently looking for first chapter books for newly independent readers, novels and biographies for middle grade or upper elementary school readers, and Bible studies and Christian living books for teens and adults on timeless topics in a timely presentations. For guidelines go to: http://www.bjupress.com/books/freelance.php
---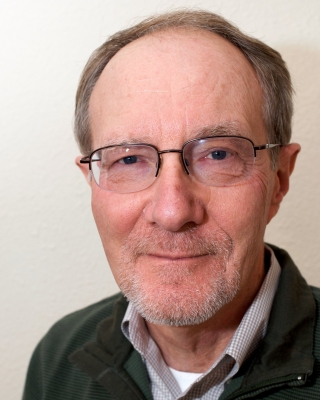 Bruce Nygren
Author, Collaborator
Senior Editor, WaterBrook Multnomah Publishing Group
division of Random House Publishers
Bruce is a senior editor and writer whose three-decade career in book publishing includes work with best-selling Christian authors like Eugene Peterson, John Eldredge, Franklin Graham, Jack Hayford, Charles Swindoll, John Maxwell, James Robison, Steve Arterburn, John Bevere, Robert Schuller, John Townsend, David Gregory, John Piper, Mark Sanborn, Eric Blehm, Tommy Barnett, and many others. He has held a variety of editorial and management positions with Thomas Nelson, NavPress, and the WaterBrook/Multnomah Publishing Group. His collaborative writing projects include books with Dennis and Barbara Rainey, as well as co-authorship of the best-selling The Name with Franklin Graham. Bruce also wrote the highly-reviewed Touching the Shadows, a work detailing lessons learned about life and marriage through his late wife's battle with cancer. Bruce is remarried to Lynn and the co-parent of seven "hers-and-mine" children. The family lives in Colorado.
Workshop - Sticky Nonfiction: Writing a Book the Reader Cannot Put Down (Friday, 4D)
Compelling nonfiction writing requires an understanding of basic fiction writing techniques—plot, characterization, point of view, scene setting, pace. How does an author tell a gripping story about any topic?
Editorial Needs - I will be looking for nonfiction books. I do not wish to see anything on marriage, unless it has to do with remarriage, blended family, etc. Beyond that, I'm pretty open.
---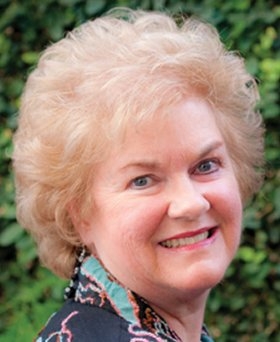 Susan Titus Osborn
Author
Representative, New Hope Publishers
Director, Christian Communicator Manuscript Critique Service
Susan is the director of the Christian Communicator Manuscript Critique Service where she heads a staff of 18 editors. She has authored over 30 books, her latest being Wounded by Words, Too Soon to Say Goodbye, and Breaking Invisible Chains, co-authored with Jeenie Gordon and Karen Kosman and published by New Hope Publishers. Susan is a member of the CLASSeminars staff and a member of Advanced Writers and Speakers Association (AWSA) and Christian Authors Network (CAN). She has spoken extensively across the US at over 150 writers' conferences and in eight foreign countries. As an author, Susan represents New Hope Publishers. She lives in Fullerton, California, with her husband, Dick. They have five grown children, 12 grandkids, and 3 great-grandsons.
Continuing Session - Heart-to-Heart Writing
Learn to write personal experience stories, devotionals, and inspirational articles that will touch the hearts of your readers. Susan will show you how to incorporate good fiction techniques, how to write with emotion, how to sell what you write through effective market research and query letters, and how to avoid 28 pitfalls.

Editorial Needs - New Hope Publishers creates resources and books to engage, educate, and challenge Christian believers to become radically involved in the mission of God.
---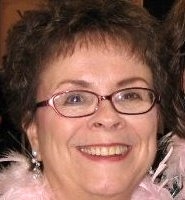 Gloria Penwell
Representative
AMG Publishers
Gloria's expertise and love of the writing world comes from years of traveling with her husband, Dan. Together they attended hundreds of writers' conferences while Dan was Acquisitions Editor at AMG Publishing. Gloria is the CLASS Christian Writers Conference Assistant Director. She is an incredible encourager and understands what the writing life is about. Gloria will be representing AMG Publishers.
Workshop - Dynamite Bible Studies that Can Change the World (Thursday, 2D)
A look at the essentials of presentation, explication, elaboration, and application in writing Bible studies.
Editorial Needs - AMG's focus is on books that:
- Help the reader get into the Bible, directly or indirectly.
- Facilitate confrontation and interaction with Scripture toward a positive change in thought or action.
- Give a hunger to studying, understanding, and applying Scripture.
- Encourage and facilitate one's personal growth in such areas as personal devotion and a skillful use of the Bible.
We have a broad interest in biblically oriented books including: biblical reference, applied theology and apologetics, Bible study books, women/men/family issues, single/divorce Issues, contemporary issues, (unique) devotionals, inspirational, and prayer. Our interests do not include fiction, poetry, personal-experience stories, and autobiographical stories. Click here for guidelines.
---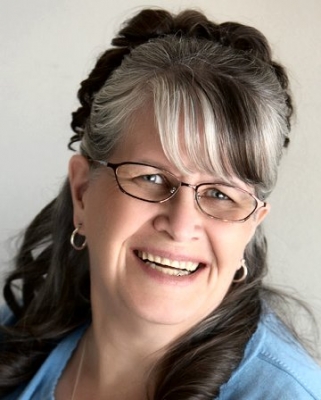 J. Christine Richards
Author - www.PassingTheQuill.com
Editor and Vice-President
Written World Communications

Chris is editor and vice-president of Written World Communications. She finds joy in speaking to and working with local writing groups. Her passion is to encourage and support writers, especially new ones as they improve their writing skills and walk the path to getting published. Chris is a member and former officer of Mile High Scribes Chapter of American Christian Fiction Writers and Words for the Journey Christian Writers Guild. As an author, she writes suspense, devotions, short stories, and educational materials.
Early Bird Workshop - Releasing Your Inner Extrovert (Wednesday, E9)
The majority of writers are introverts, and it can be hard to deal with issues of promoting yourself and your work, especially at conferences and presentations. This interactive class explores ways to deal with the emotional challenges.

Editorial Needs - With 15 different imprints, Written World Communications is interested in all genres. Manuscripts can be either CBA or ABA, but all must have a Christian worldview. Most important, we are looking for compelling stories that touch the hearts and emotions of readers written by authors who want to be part of a team creating an art form called a "book." We are also looking for short stories for our magazines, Harpstrings, Starsongs, and OtherSheep.
Three Written World editors are at this year's conference. N. Paul Williams is representing our speculative fiction imprint – OtherSheep. Tracy Sockriter is representing our youth and family related lines: Starsongs (stories written by youth for youth) and Patchwork. She also represents LiTreasures, our literacy program seeking books for teens and adults just learning to read. J. Christine Richards (Chris) represents all Written World lines, specializing in Harpstrings, Timeless, and Worldtalk. For descriptions and more information about our imprints, go to http://www.writtenworldcommunications.com/WWC/imprints.html.

---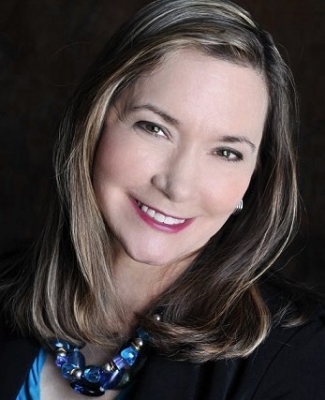 Linda Evans Shepherd
Author, Speaker - www.sheppro.com
Publisher, Jubilant Press
www.FindingGodDaily.com
President, Right to the Heart Ministries

Linda is a nationally known Christian speaker and a best-selling author of over 30 books. Her online and speaking ministries have seen well over 350 thousand people come to Christ and is seen by over 45,000 people daily. In addition to writing and speaking, Linda is president of a large Christian ministry, Right to the Heart, and also ministers to the top 350 Christian women authors and speakers in Advanced Writers and Speakers Association.
Early Bird Workshop - Praying Over Your Writing Ministry (Wednesday, E2)
Linda will lead you in a time of strategically praying over your writing, life, and ministry. She'll also provide handouts that will help you continue your prayer journey toward God's purposes.

Workshop - Creating Your Own eMagazine (Saturday, 5E)
Calling all bloggers or anyone who has ever remotely considered publishing their own magazine. Now you can—without the hassle of print costs or postage. Reach mass audiences by learning how to create a magazine (or apzine) that can be featured in the Apple bookstore and beyond.
Editorial Needs - Jubilant Press specializes in online helps (eBooks) for the women leaders of the church. A new division of Right to the Heart ministry is looking for 20- to 50-page Kindle reports on how to launch and manage church bookstores.
Linda is currently looking for miracle prayer stories; stories where God's Spirit impressed you to pray and the intervention resulted in a miracle. She is also looking for short 300- to 700-word articles for the Leading Hearts Magazine, which she publishes, for Christian women who make a difference. Topics can be on different aspects of a Christian woman's life—home, work, community, church. A new division of Right to the Heart ministry is looking for 20-50 page Kindle reports on how to launch and manage church bookstores.
---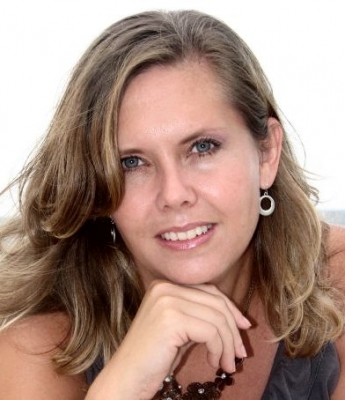 Dina Sleiman
Author
http://dinasleiman.com
Acquisitions Editor, WhiteFire Publishing
www.whitefire-publishing.com

Dina writes lyrical stories that dance with light. Most of the time you will find this Virginia Beach resident reading, biking, dancing, or hanging out with her husband and three children, preferably at the oceanfront. Since finishing her Professional Writing MA in 1994, she has enjoyed many opportunities to teach literature, writing, and the arts. "True teaching," Dina says, "must take place both head to head and heart to heart, and I am passionate to assist writers in developing the gift that God has given them." Dina's debut novel, Dance of the Dandelion, was awarded Honorable Mention in the 2012 Selah Awards. Her historical romance, Love in Three Quarter Time, was the launch title for the Zondervan First imprint, and her latest release, Dance from Deep Within, features a contemporary Muslim heroine. Dina serves as an acquisitions editor for WhiteFire Publishing and enjoys speaking for writers groups and conferences.
Early Bird Workshop - Personality Types for Writers and Characters (Wednesday, E15 - two hours)
As authors, one of our first goals is to understand ourselves and others in order to create characters with consistent motivations and unique personalities. This class will focus on teaching the world-famous Myers-Briggs analysis. Understanding these personality types will allow you to create vibrant and believable characters with distinctive qualities and voices of their own. http://awesomeinspirationals.blogspot.com/2010/09/personality-types-writing-class-series.html

Workshop - Edit Like a Pro (Friday, 4B)
Publishing companies take manuscripts through a series of edits in a strategic fashion from macro editing to fussing over every last comma and period. Using their roadmap and professional expertise, you too can learn to edit like a pro, producing a quality manuscript while saving time and effort along the way. http://awesomeinspirationals.blogspot.com/2013/02/edit-like-pro.html

Editorial Needs - Historical Fiction, Biblical Fiction, Romance, Suspense, Women's Fiction, or any combination of those genres. Also looking for adult fiction in a variety of genres (Contemporary, Mystery, Edgy, Multicultural, and Supernatural) and inspirational nonfiction including memoirs. Our motto is "Where Spirit Meets Page," and we are looking for excellent writing that powerfully portrays God at work in the lives of mankind. We are open to exotic, edgy, and otherwise hard-to-market material. Overworked Topics: While we are open to narrative nonfiction, it should be artistic and uplifting, not depressing or the literary equivalent of pulling out the family picture albums.
---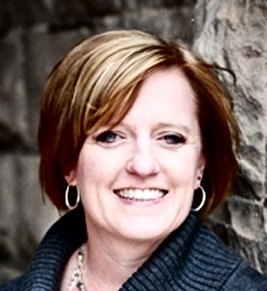 Tracy Sockriter
Executive Editor, Written World Communications
Patchwork and LiTreasures imprints
StarSongs magazine


Editorial Needs - Tracy represents WWC's youth and family related lines, Starsongs (stories written by youth for youth) and Patchwork. She also represents LiTreasures, WWC's literacy program seeking books for teens and adults just learning to read.
---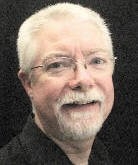 Jim Watkins
Author, Speaker - www.jameswatkins.com
Acquisitions Editor, Wesleyan Publishing House
Editorial Advisor, ACW Press
Editor, Vista
Jim is passionate about communicating to change lives as well as teaching others to do that through conferences and seminars across the US and overseas. He is author/contributor to over 30 books and over 2,000 articles. He is also an instructor at Taylor University and minister of communication at The River Community Church. His monthly "Hope and Humor" newsletter and daily Facebook posts will make you laugh and think. Jim loves God, his family, writing, speaking, and Chinese food—in that order.
Keynote - Soaring with Eagles . . . Waking with Emus (Saturday, 4:00 pm)
It's hard to soar with eagles when you're working with turkeys! Jim honestly shares the ups and downs of publishing, and offers hope and humor so you can rejoice at the place and stage that God has called you to write.

Continuing Session - Writing Nonfiction Books that Change Lives
Learn biblical and behavioral principles for changing lives such as how to write and speak to cause people to change their hearts and minds, how to organize your writing and speaking to engage your readers and listeners, how to use humor and stories to persuasively make your point, how to motivate without manipulating, and how to create effective marketing.
Editorial Needs - Wesleyan Publishing House communicates the life-transforming message of holiness to the world. We are seeking topical, adult nonfiction titles on spiritual formation. ACW Press has been providing the highest quality at the lowest prices on independent publishing for over twenty years. It publishes all genres.
---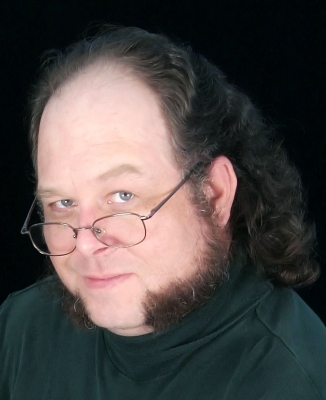 N. Paul Williams
Author
Representative, OtherSheep imprint
Co-founder, Square Peg Society
N. Paul Williams is the author of the Christian horror novel, Ripper Grimm, party-to-blame for the disastrous novella, Unpublishable: The Book Isn't Always Better, co-founder of the Square Peg Society, and current designer of a role playing game Bible study designed to help people deal with their issues before their issues deal with them. Driven by his passion to see others know Jesus on a deeper level, he combines unconventional thinking with creative applications to share his wisdom and insights. He lives in Colorado with his beautiful wife and two precious sons.
Early Bird Workshop - The Hero's Journey (Saturday, E18)
We've been telling ourselves the same story for thousands of years. The names change, the specifics change, but for those able to look beyond the surface, the seventeen points of commonality and the four core characters remain constant. And why is this the story we never tire of hearing? Because it is the story God intended us to live. Learning "the Monomyth" isn't only important for screenwriters and authors of fiction. It is vital for anyone who values a roadmap on their own Hero's Journey.
Workshop - The Art of Spiritual Warfare (Friday, 3A with Charlie Wolcott)
Sun-Tzu says: "War is a matter of vital importance…of life or death, survival or ruin." The Bible says: "The battle belongs to the Lord." But if God never intended for us to be a part of the fight, then why did He issue armor? Come learn the basic tactics and strategies of our warfare, how they are already being employed against us, and how to use the "Standard Issue" items from God's Armory.
Editorial Needs - OtherSheep is a new magazine and book imprint from Written World Communications aimed at the Christian market. Taking John 10:16 as our basis (I have other sheep not of this sheep pen. I must bring them also. They too will listen to my voice, and there shall be one flock and one shepherd.), we speak to the "Other Sheep" – those Christians who maybe don't quite follow the beaten path, who live their faith in new and exciting ways.
We are looking for fiction, anecdotes, and articles that are edgy and exciting. Show us how you live your faith, give us a story with a Christian worldview that is completely unexpected. (Yes, this IS the publication for that Christian zombie story you have rattling around.) Make us laugh, make us think. We want you to challenge us with your work.