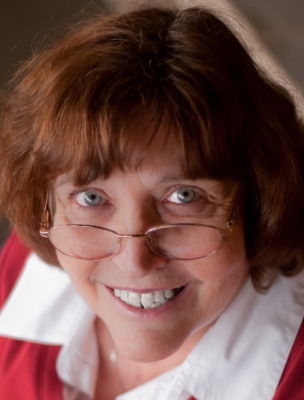 Welcome from CCWC's Director
Marlene Bagnull, Litt.D.

February 7 update:

We just returned home from picking up 7,000 brochures from the printer. Father was surely with us. Our 2002 van started bucking and losing power about 30 miles from home. We had no idea what was wrong or what we were going to do. Then, amazingly, the problem stopped. Thank You, Father! We're praying our mechanic can discover what's wrong tomorrow and fix it reasonably.
Most all of the website is updated except for the Author page that I hope to upload this weekend.s weekend. And yes, I know I need to upload the forms for the Cec Murphey scholarships and partial scholarships. Information on paid critiquers is also coming. Thanks for your patience!
The 2014 CCWC, my 18th year directing, will again feature a faculty of 60 professional authors, editors, agents, and publicists. Choose from 20 Wednesday early bird workshops, 8 continuing sessions, plus 42 workshops or 4 hands-on clinics!
ALSO - 4 (yes, FOUR) one-on-one 15-minute appointments with the faculty of your choice for those who attend the entire conference. BONUS fifth appointment for the first 75 registrants.
But CCWC is about so much more than numbers and opportunities to strengthen your writing and marketing skills, to get valuable feedback on your work, to pitch to editors and agents, and to form deep friendships with others who share your passion for words and for the Lord.
CCWC is about connecting with Him and learning to wait on Him for the answers He will give us. If you long for your words to make a difference in the lives of your readers, if your heart's desire is to be encouraged and equipped to write about a God who is real, who is reachable, and who changes lives, you need to come to this year's CCWC and trust Him to make it possible!
As I consider the crises facing our nation and world, I cannot think of a more important assignment than to "write His answer." I'm praying you will accept His assignment and make plans now to join us on the mountain at the YMCA of the Rockies in Estes Park for our May 14-17, 2014, conference.
I'm praising God for all He did at our 2013 conference and for 17 years of CCWC's ministry - 17 years of encouraging and equipping Christians to write about a God who is real, who is reachable, and who changes lives! I expect He will again do Ephesians 3:20 things at our 2014 conference.
* ~ * ~ * ~ * ~ *
Thank You, Father, for meeting us on the mountain!
CDs of our 2013 conference are available.
Click here for order form.
To help you choose what you want to order:
2013 Keynotes
2013 Continuing Sessions
2013 Workshops
* ~ * ~ * ~ * ~ *
God bless this writer's conference that over the years
has been used repeatedly to match message,
messenger, and publisher to bring God's grace to a needy world!

Gretchen Passantino, Director, Answers In Action
www.answers.org