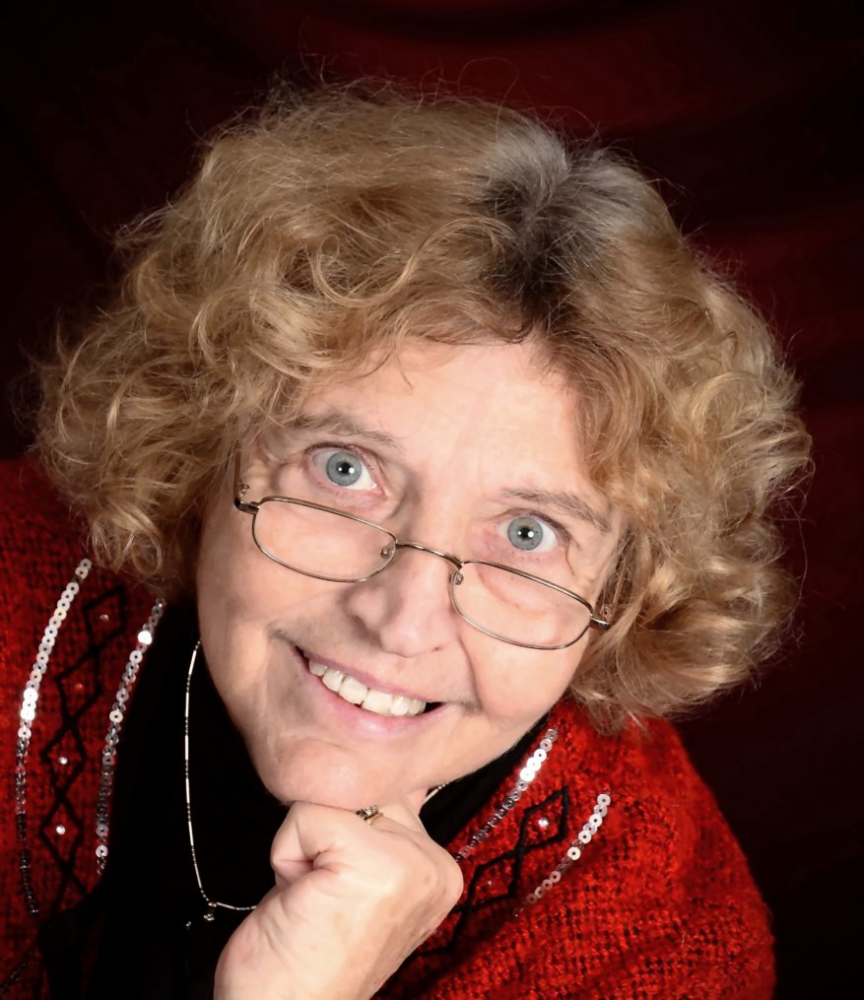 A Word from CCWC's Director




Marlene Bagnul

l, Litt.D.

I love watching Father work!

The faculty (click here) of 56 for our May 17-20, 2017, conference are all confirmed. That number includes 8 agents, 20 editors, 15 other professionals, and 13 authors although you'll see many in the other groups are also authors. Thank You, Father, for providing a great faculty.

Thanks to our extraordinary Appointments Coordinator, Barb Haley, today (March 8) I'm posting charts (see sample below) that detail the editorial needs/interests of our 20 editors and 8 agents. You'll find a 3-page chart for fiction, 3-page chart for nonfiction, and 2-page chart for children and YA. All are downloadable as PDFs with live links to the bios.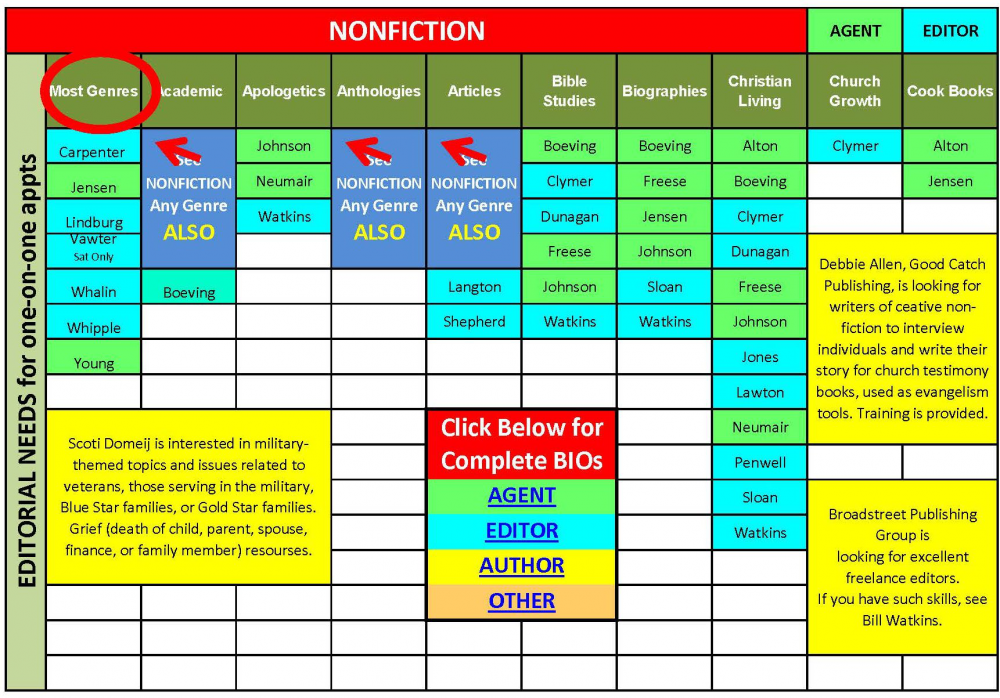 Because our authors and other professionals are often the best people to talk to about a work in progress, I'm also posting charts that show their areas of expertise in fiction, nonfiction, and children/YA.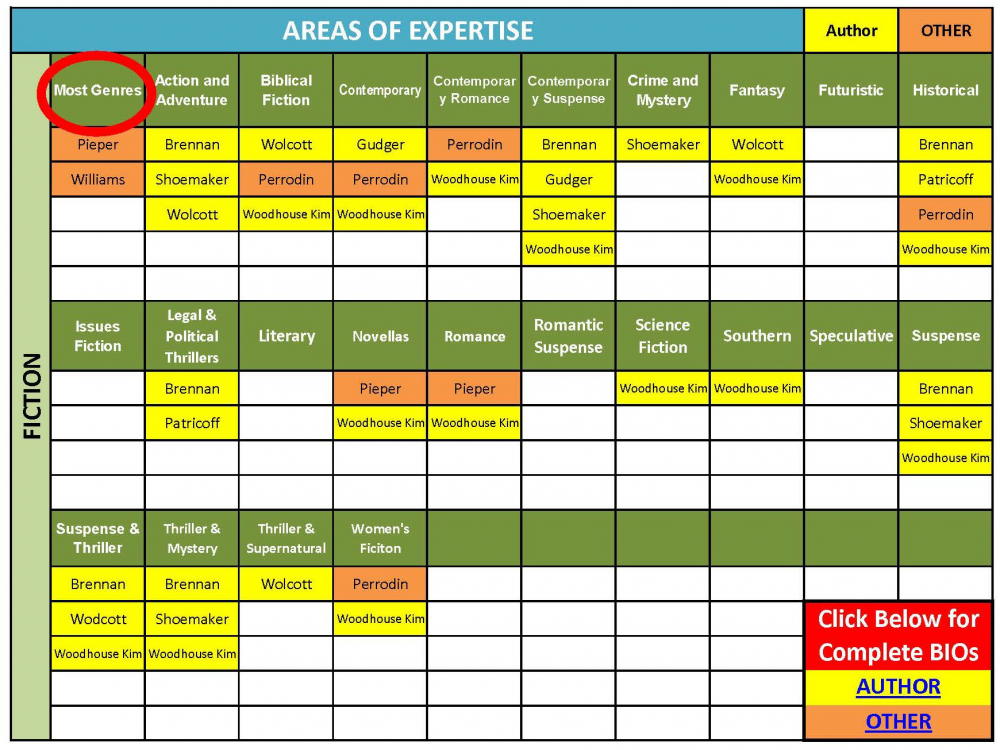 Finally, because in today's publishing world it takes more than great writing to get our work published and read, we've included a chart of other aspects of growing our writing ministry with faculty that area available to help in areas such as blogging, public speaking, indie publishing, social media and more. Click here to view it as a PDF with live links to bios.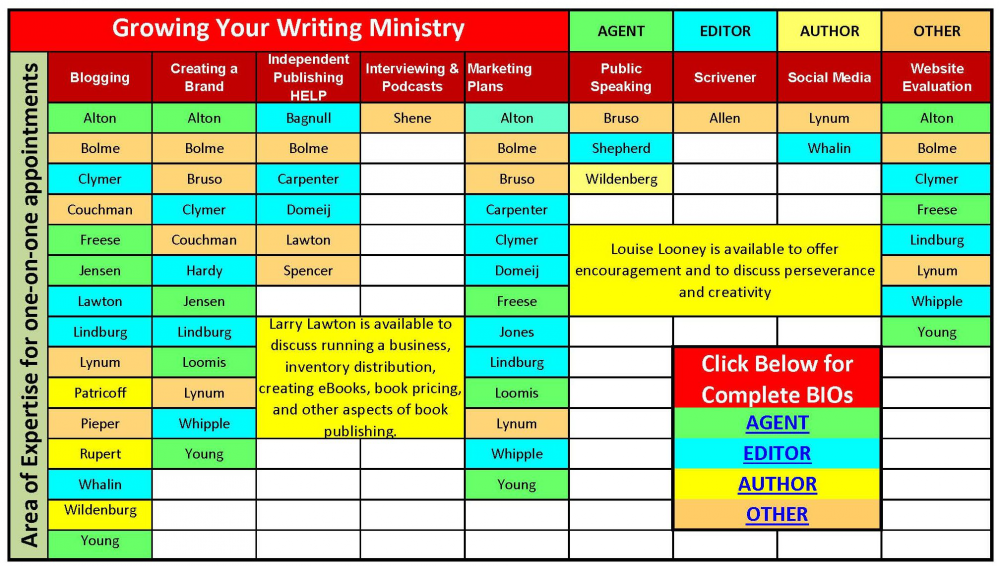 No conference gives you more opportunities ot meet one-on-one with the agents, editors, and authors of your choice. Register for all 3 days (Thursday, Friday, and Saturday) and you are entitled to 4 – yes FOUR – 15-minute appointments. (We do not schedule appointments on Wednesday afternoon, but encourage you to come early for a great line-up of early bird workshops.)
CCWC is always a life-changing and ministry-enabling conference where friendships are formed with others who share your passion for writing His answer. I know Father is going to again meet us on the mountain. I'm praying you will join us there!
New writers should absolutely go to writers conferences.
The best two are Mount Hermon
and the
Colorado Christian Writers Conference.

Lee Hough
Former Agent
Alive Communications
Now home with the Lord
CCWC 2017
May 17-20
YMCA Estes Park Center
I don't have cell phone service.
Call me at 970-586-3341 ext 1164
or better still email me
mbagnull@aol.com.
We're trusting the Colorado
road crews will keep the
roads open.

It's not too late to register online
or to walk in.

Call Brenda Dixon at YMCA
970-586-3341 ext 1349
to reserve a room.

"If you liked Writers on the Rock Conference you owe it to your writing self to elevate your game and make the drive to Estes Park. This is one of the most respected Christian Writers Conferences in the nation and it's right in our backyard. Marlene Bagnull is a friend of writers and she has put together a top-notch program. "
David Rupert