Clinics meet during the two hour-long workshops each day (for a total of six hours) making it possible for participants also to attend a continuing session. Those accepted for one of the clinics must be registered for the entire conference and pay an additional $65 upon acceptance.
Because the clinics will not be taped, we will do our best not to schedule your one-on-one appointments or any paid critiques during this time. A laptop computer is strongly encouraged to get the most out of the clinic. (Not needed for the Speakers' Clinic.)
Your application must be received by email no later than April 16. You will be notified whether or not you have been accepted by April 21.
---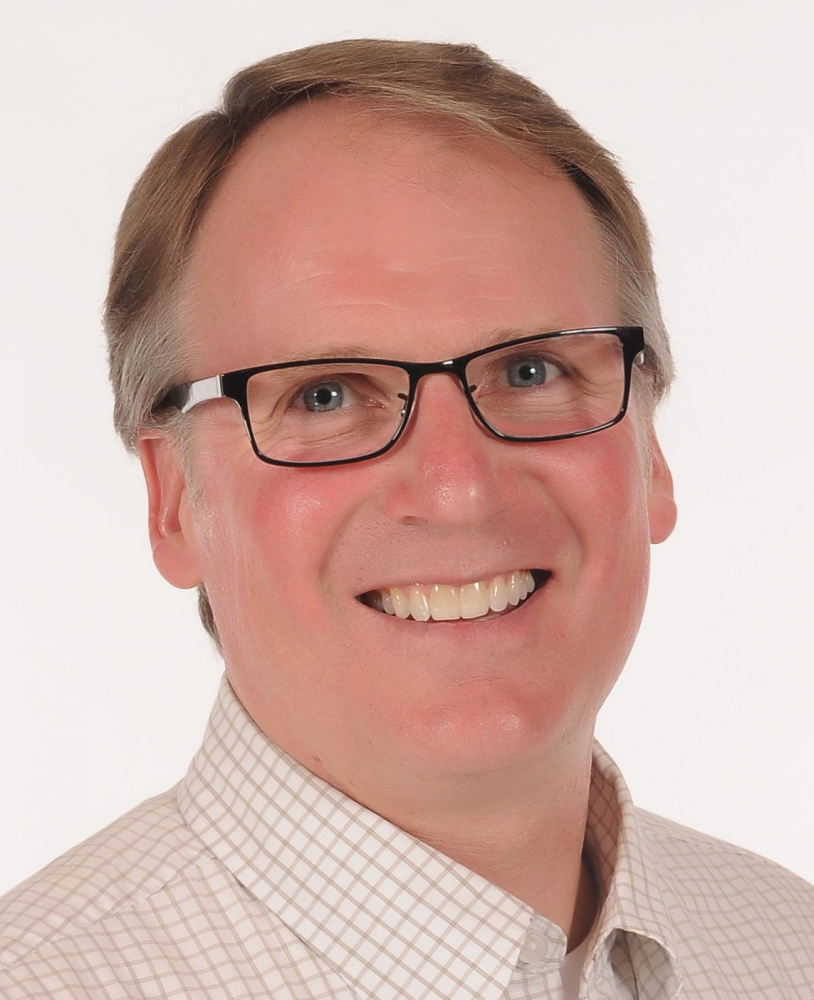 Fiction Intensive
Tim Shoemaker
Author, Speaker, Writing Coach
www.timshoemakersmashedtomatoes.com
Limit 6 participants
Tim is a speaker, writing coach, and the author of 11 books. His specialty is fiction, and he believes with all his heart that great stories have the power to impact readers like few other things can. He has a passion for helping writers take their manuscripts to the next level—and that's exactly what he'd like to do for you.
Is your writing the best you know how to make it yet you know something is missing? Do you have a great story idea … but the writing itself lacks the power it should have? Have you been told you need to "show" more in your writing … but aren't sure how? Do your characters seem a bit 2-dimensional … but you don't know how to fix that?
If any of these describe you … and you have a passion to write … you're a perfect candidate for the Fiction Intensive Clinic. The class will be limited to just 6 members—and we'll have a full 6 hours together as a group. That means time for your questions. That means you'll get the attention you need to boost your writing to the next level.
I'll help you understand point-of-view—and how to use it as a tool to strengthen your manuscript to a level you haven't reached before.
We'll look at how to do more showing in your story in a realistic, powerful way. We'll look at things like plausibility, characterization, dialogue, and so much more. We'll look at pacing—especially in those key scenes. We'll look at how to write "Christian" in this rapidly changing publishing world.
The most important thing? I'll look at YOUR work … before the conference even starts.
I'll analyze the writing sample you submit, and at the conference I'll show you how to take your writing to the next level. Sound good? It will be.
Are you excited? Good … you won't be disappointed.
Are you nervous? Don't be. Our Fiction Intensive Clinic will be a safe place. We're all writers—and we're in this together. My goal is to equip you. Coach you. So take a deep breath and know you're going to be okay.
Here's what we'll need by April 16 for you to be considered for the clinic …
Complete the Fiction Intensive Clinic APPLICATION. (Click here.)
Attach a short synopsis of your story … 1-2 pages maximum.
Attach the first chapter or first 10 pages of your story. Only the first 5 pages will be critiqued by Tim, but he also wants to take a look at how you end your first chapter and begin the second. Save as a Word doc or docx or in RTF.
It would be best to have a first draft done of your story. Don't send it in… but just know that you'll get more from the coaching if you've taken your work to that point.
Tim's sweet spot is writing fiction for middle grade and YA, but all genres will be welcome in the Fiction Intensive Clinic. If you've read this far, you know this is likely what you want and need. So take the next step and fill out the application … and let's take your story to the next level!
---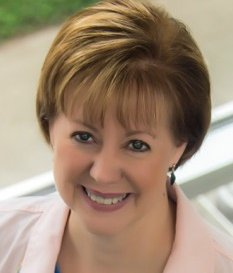 Nonfiction Book Proposals
Cindy Lambert
Publishing Strategist, Somersault Group™
Collaborative writer
www.somersaultgroup.com
Limit 6 participants Deadline to apply extended to May 9
Cindy is a veteran of the publishing industry and is devoted to excellence in furthering the impact of Christian publishing on our global culture. She began her career in 1977 as owner of an award-winning independent Christian bookstore in Maryland, then expanded into leadership roles in distribution, editorial, consumer research, and publishing at Ingram, Simon & Schuster, and Zondervan, where she most recently served as vice president and associate publisher of trade books.
Cindy was the editor of the #1 New York Times bestseller Mistaken Identity (Howard Books, 2009, Van Ryn, Cerak, Tabb). She has has also worked alongside such bestselling authors as Mark Batterson, Kyle Idleman, Kay Warren, Ruth Graham, and Christine Caine. She is also the co-author, with Abby Johnson, of the bestselling book UnPlanned (Tyndale, 2010). Her most recent release, Perfectly Unfinished: Finding Beauty in the Midst of Brokenness (Zondervan, 2017) was co-authored with Andrea Logan White.
Cindy and her husband, Dave Lambert, along with four other industry veterans, co-founded Somersault Group™, a publishing strategy and services agency committed to exceptional creativity, right-now technology, and old-fashioned personal care. Somersault Group™ believes that the extraordinary changes taking place in the world of publishing provide "a playground of possibilities" for Christian authors, agents, publishers, and ministries. In that spirit of fun and optimism, Somersault Group™ provides an array of outstanding publishing services such as writing, editing, branding, marketing, promoting, and social media networking, all crafted to engage the broadest possible audience.
Cindy will lead a group of six authors in critiquing one another's proposals, then spend the conference improving and fine-tuning them. She will also have a one-on-one 30-minute appointment with each participant.
Click here for application.
Prerequisites:
1. Attend Cindy's early bird workshop, "Crafting a Winning Nonfiction Book Proposal," on Wednesday from 4:15 - 5:45 pm.
2. Prepare your book proposal using the guidelines in The Elements of a Nonfiction Book Proposal.
On acceptance you will need to email your book proposal and at least two sample pages of writing to Cindy no later than April 25. Cindy will forward your file to the others in the clinic, and you will also receive (via email) a copy of what the others in the clinic have submitted. Important: Please put everything in ONE file and save as a Word doc or docx or in RTF.

Proposal-writing classes have always left me feeling a bit bewildered. Each instructor had their own, different list of "musts," "dos," and "don'ts." The fog lifted for me after working with Cindy Lambert at CCWC. A delightful and caring mentor, I would have enjoyed her class under any circumstances. But as a teacher Cindy really zeroed in on: WHAT we needed to include in our proposal, WHY that information was important to an Acquisitions Editor, WHERE each section should be shown for optimum effect, HOW to dig deeply to uncover what made our writing stand out in a crowd, and, maybe most importantly, WHO are our readers? It took my understanding of writing and publishing to a whole new level.
Lori Hynson – Phoenixville, PA
---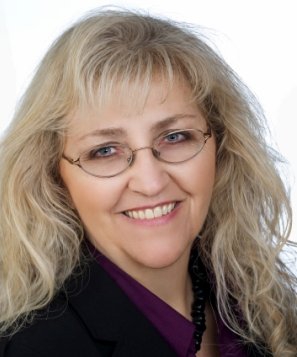 Build Your Author Platform Clinic
Dianne E. Butts
Author, Screenwriter
www.DianneEButts.com
www.ButtsAboutWriting.blogspot.com
Limit 8 participants
Dianne has attended CCWC since 1990. She has published 300+ articles, 6 books, and contributed to 20 more books. She is also a screenwriter and short film producer. Her screenplays have placed in contests including the Kairos Prize for Spiritually Uplifting Screenplays and the National Screenwriters Day Contest. Dianne loves to help writers get started and grow in publishing and screenwriting.
Bring your laptop for this hands-on clinic! We will build your Twitter following and keep your Tweets rolling out with a minimum of time. Learn techniques to get more Likes and traffic on your Facebook author page. According to participants' needs, we can also build a website, put up a landing page, start a newsletter, build your email list, grow your blog, get your Amazon author page updated (a book on Amazon is required), and learn how to use Amazon's Followers and Giveaways to market your books. All using absolutely free resources!
Click here for the application due April 16.
---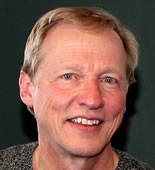 Speakers' Clinic
Roy Hanschke
Speaker, Trainer/Coach, Author
www.ChristianSpeakerCoach.com
Limit 8 participants
Roy is a Christian radio personality and speaker who has coached beginning and seasoned speakers for over 18 years. He is also a 30-year (plus) veteran of Christian radio in Denver, Colorado. His morning show is heard at AM91 KPOF and worldwide on streaming audio at www.AM91.org. Roy has written how-to articles on the topic for a variety of magazines. He is also the author of In Search of Shalom: The Success Every Man Desires. His style of teaching is simple, practical, and effective.
Every writer needs to be a speaker, too. If you've been avoiding the challenge to begin the speaking part of your ministry or need to improve what you're already doing, this is the clinic for you. Roy will help you 1) discover your ministry focus and how to talk about it (power statements), 2) organize one of your talks to maximize time and effectiveness (message development), 3) present your talk with power and pizzazz (voice personality), and 4) market your message through radio (media mania). You'll have an opportunity to test what you learn and receive helpful evaluation from Roy and your peers.
Click here for the application.
On acceptance - By April 30, participants need to send Roy any promotional materials they've developed on their books and/or any articles they've written. You'll also need to bring 8 copies of each promotional piece to CCWC for other clinic participants to see. Finally, you'll need to bring an outline of a presentation you've given or are working on and be prepared to present a portion of that talk.
It's often said that writing and speaking go hand in hand. That's why I'm grateful that CCWC offered Roy's Speakers' Clinic. Roy is a dynamic example of "show don't tell" as he actually demonstrates different methods of effective communication. Each participant had the opportunity to try out Roy's suggestions in a safe and encouraging atmosphere. We learned from each other and went home with a notebook full of useful instructions on how to become a more skillful communicator.
Sue Cameron – Augusta, GA
---