CCWC is about a lot more than just writing and selling our manuscripts. It's really all about the Lord and finding ways to effectively share our faith through the ministry of words. With that goal in mind, each year we build the keynotes around our conference theme, "Write His Answer." These sessions are the heart of the conference and a time when the Lord touches lives in deep ways. Please don't miss them. If your spouse or children are with you but are not registered for the conference, they are welcome to come to the keynotes free of charge.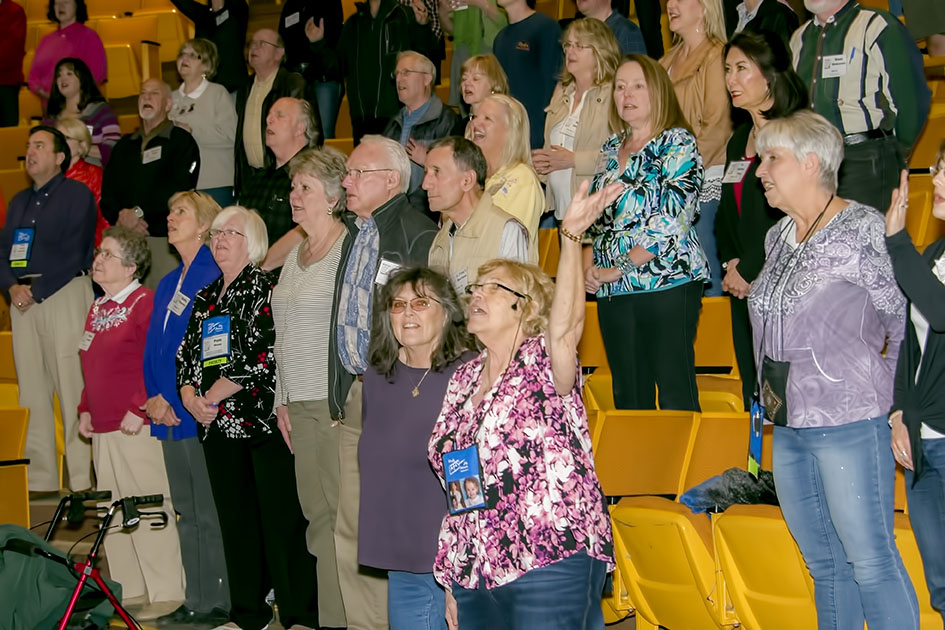 So many eager learners and a program that honors God . . . a speaker's dream! It's a hothouse of professional connections and practical instruction to help sharpen your communication for eternal impact.
Rusty Wright - The Amy Foundation
Wednesday, 7:30 p.m.
Two messages from two authors
Just Say Yes!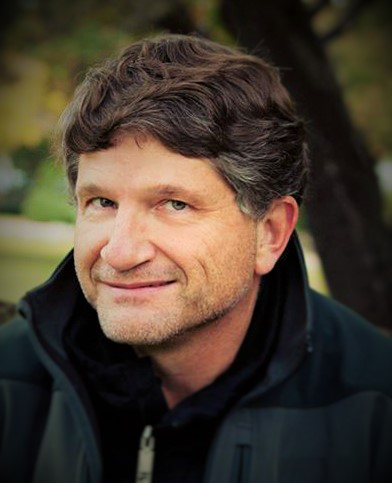 David Rupert
Author
www.RedLetterBelievers.com
David is an award-winning writer and corporate communicator. With more than 1,500 published articles and two leadership books to his name, he's most recently a staff writer and content editor at The High Calling and a blogger at Patheos.com. He's a fly-fisherman, an outdoor enthusiast, and family man. He and his wife share joint lap duties with a Dachshund named Buster.

In God's upside economy, success isn't always measured by numbers. God doesn't consider the external—the things people look at. We are told that He looks at the heart. In his keynote, David will share six secrets to being a successful Christian writer. You might not be famous, and you won't be rich, but you'll find a way to write with integrity and truth and help change the world with your words.


Opening Doors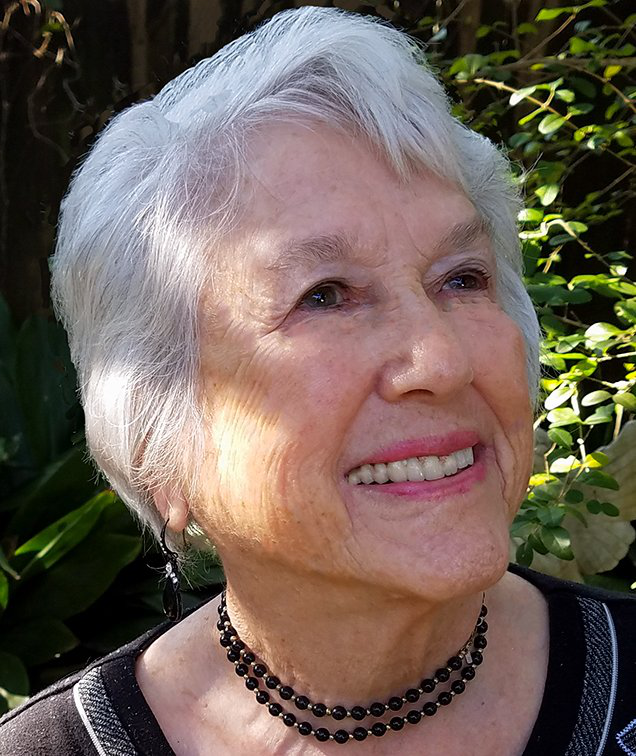 Louise L. Looney
Author, Teacher, Speaker
www.louisellooney.com
Louise started her writing career at age 79 and since then has written one award-winning book and four more. Hope flows from the Holy Spirit through her five books to reveal Christ as our hope of glory. Her first book, Hidden Treasures for Golden Years, was selected as the best book on Christian Living in 2011. God uses her to lead others to the abundant life Jesus promised. This can be ours in spite of age or dark seasons of life.
Louise has taught in all levels of school, including college and in the prison system, and has been to China four times to teach in an underground Christian Bible school. She directed Hidden Manna, a Christian retreat center, for fifteen years. She also served as the Spiritual Director in a psychiatric hospital. At present, she continues to write, is a sought-after speaker, is involved in a prison ministry, is a facilitator in Celebrate Recovery, and visits a nursing home to sing and pray with residents.
The rest of our years can be the best of our years. Age and/or circumstances are no limitation for what God can do in each of our lives. Watch for opening doors "for such a time as this."
---
Thursday, 8:00 a.m.
Second Act:
Storytelling that Inspires Change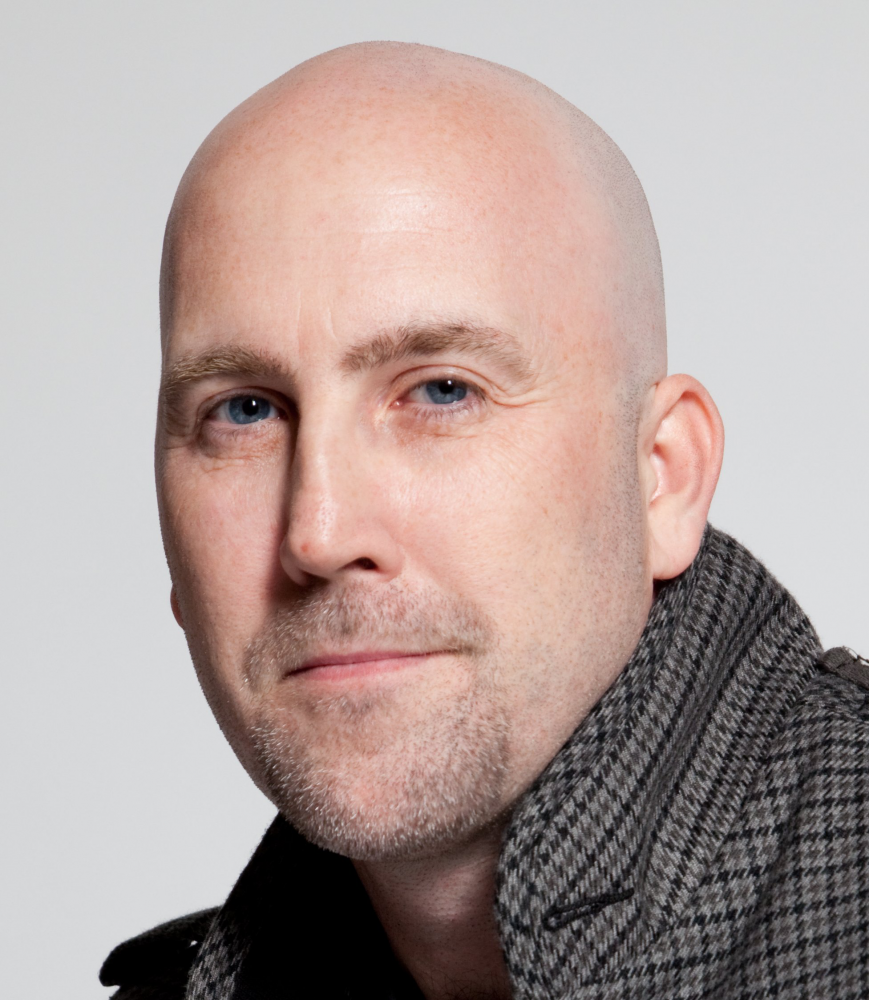 D. J. Williams
Executive Producer, Director, Author
www.djwilliamsbooks.com
With the DNA of a world traveler, D. J. was born and raised in Hong Kong, and has ventured into the jungles of the Amazon, the bush of Africa, and the slums of the Far East. His global travels have engrossed him in a myriad of cultures and provided him with a unique perspective that has fueled his creativity over the course of a twenty-year career in both the entertainment industry and nonprofit sector.
In this latest novel, Waking Lazarus, he has written an epic global adventure filled with riveting characters and page turning twists and turns. Think Jason Bourne meets Homeland. It is a brilliant follow up to his previous novel, The Disillusioned, that garnered the praise of Hollywood's elite, including Judith McCreary, Co-EP, Law & Order: SVU, Criminal Minds, and CSI, who said, "The Disillusioned is a fast-paced mystery . . . you won't put it down until you've unlocked the secrets and lies to find the truth."
With the release of Waking Lazarus, D. J. is once again capturing the attention of industry veterans including Peter Anderson (Oscar Winner, Cinematographer), who has already endorsed this latest adventure, "Waking Lazarus is a captivating visual story with a colorful narrative. Once I started reading, it was hard to put down."
Currently based out of Los Angeles, D. J. continues to add to his producing and directing credits of more than 350 episodes of broadcast TV syndicated worldwide by developing new projects for television, film, and print.
Is the story you desire to write moving you toward inspiring change? The second act in any story is where the main character gets in over his head, is pushed to innovate, to move forward in faith, and to act decisively so the story has a greater purpose. When an elephant charged his safari convoy in Africa, Executive Producer and Author D. J. Williams experienced split seconds of pure clarity about God's calling on his life: to pursue God's plan to share stories of the forgotten through social issues that inspire true change. D. J.'s story of faith in the jungles of the Amazon, the bush of Africa, and the slums of the Far East will challenge you to seek out God's plan and purpose for your life, and move you toward becoming a storyteller who inspires others to embrace the pursuit of social causes in a world desperately in need of the gospel.
---
Thursday, 7:30 p.m.
Strategic & Tactical Prayer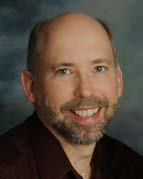 Charles Patricoff
Author, Historian
http://futurenhope.blogspot.com
Charles is an author with a personal passion for American history and our nation's unique Christian heritage. As a Jewish follower of Yeshua, Charles speaks at Pro-Life and Tea Party rallies about our godly American heritage. "I write to preserve life and liberty, because by fighting to provide freedom for others, we preserve freedom for ourselves." For over 35 years he supported the Department of Defense where his work gained recognition throughout the military and weapons development corporations.
As we look to the future, what is the prayer strategy going forward for concerned Christians? What are the tactical steps believers must pursue to achieve the overall mission set by our King? How do Christian writers take advantage of the open-door Jesus has set before us? When do we launch our assault on the enemy's strongholds? Where do we attack, taking ground held by the devil and his minions, and then occupy that territory for the LORD? Are we prepared for the enemy's counterattack that has already begun? According to Deuteronomy 20, it is a privilege to serve in the army of God. As Christian writers are we prepared to train and equip other believers to serve in the King's army and take the fight to the enemy?
Roundtables
Strategic & Tactical Prayer
Using the concepts presented in the keynote address, conferees will put strategic and tactical prayer into practice. Maybe as a Christian you have never learned to pray. Come, learn, and receive basic training to be an effective and efficient soldier enlisted in the King's army, using the spiritual authority He has granted to take the fight to the enemy.
TBA – issues roundtables led by various faculty members
---
Friday, 8:30 am
God, Grant Me Patience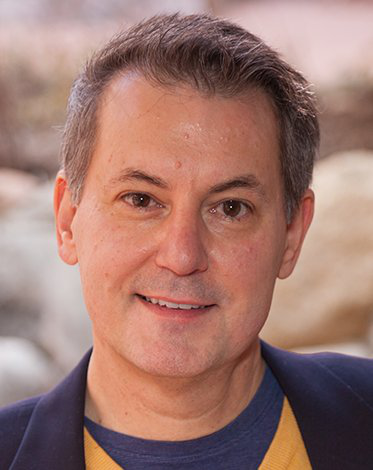 John Perrodin
Author, Speaker, Journalist
Writing Mentor, Attorney
John co-authored The Renegade Spirit Trilogy with Jerry B. Jenkins. It took John and his-co-author, Michelle Cox, more than a decade to land his most recent contract for the two-book devotional set, God Glimpses from the Jewelry Box and God Glimpses from the Tool Box. An attorney, speaker, writing mentor, and journalist, he also wrote 3-Minute Devotions for Grads and contributed to various other book projects and devotional volumes, including The Spirit Calling. He is an RN Patient Representative for Centura Health Services and lives with his family in Colorado.
What does it means to have perseverance as an author? Psalm 27:14 is the key verse that will be explored as we consider what it means to wait on the Lord's will—and timing. John will help you explore whether or not God is giving you a glimpse through a door—or if you're merely trying to force it open. How can you know God has called you to write?
---
Friday, 7:30 p.m.
Courage for Dry Bones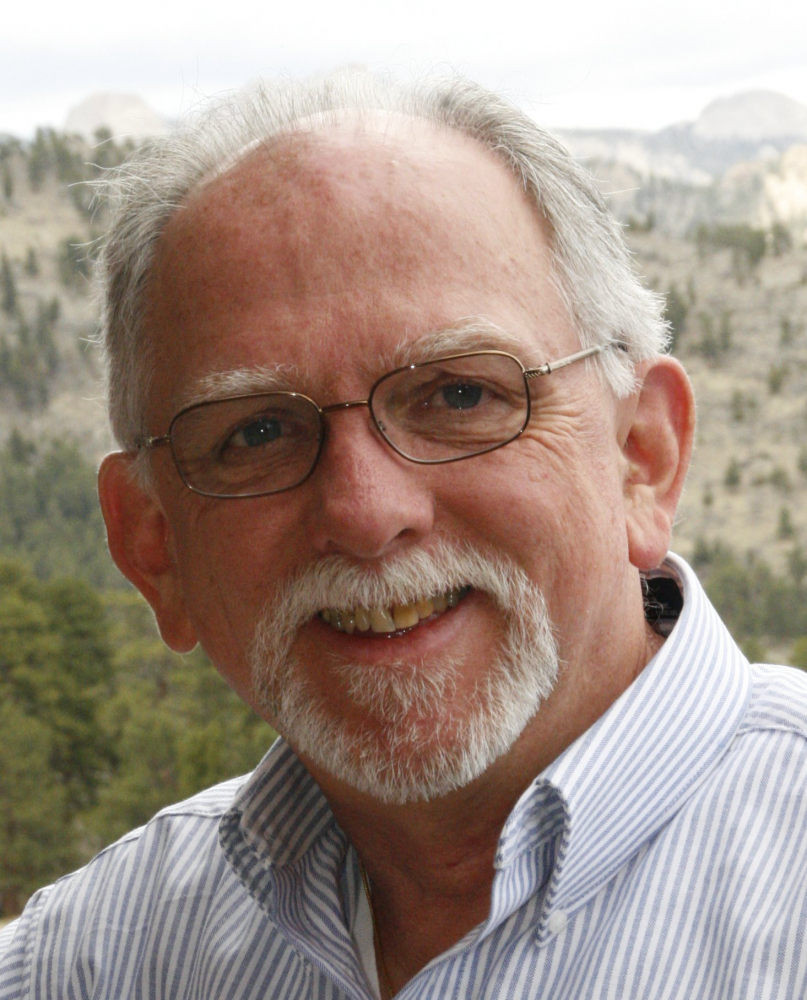 Terry Brennan
Author
http://terrybrennanauthor.com
A Pulitzer Prize is one of the many awards Terry accumulated during his 22-year newspaper career. Starting out as a sportswriter in Philadelphia, Brennan became an Editor and Publisher for newspapers in Pennsylvania, Illinois, and New York, and in 1988 moved to the corporate staff of Ingersoll Publications (400 newspapers in the U.S., Ireland, and England) as Executive Editor of all U.S. newspaper titles.
In 1996 Brennan transitioned into the nonprofit sector, spending 12 years as VP Operations for The Bowery Mission and six years as Chief Administrative Officer for Care for the Homeless, NYC nonprofits that serve homeless people.
In 2006, Terry returned to writing, starting what became a series of suspense/thrillers based on a mix of ancient history, undeciphered codes, and modern geo-political realities. His first novel series, THE JERUSALEM PROPHECIES, was released by Kregel Publications: The Sacred Cipher in July 2009, The Brotherhood Conspiracy in June 2013, and The Aleppo Code in October 2015. In August 2016, The Aleppo Code won the ACFW's Carol Award as best Suspense/Thriller of 2015.
Terry's new series, THE EMPIRES OF ARMAGEDDON, is under contract with Kregel Publications. The first title, The Ishmael Covenant, is expected to be published in 2018.
Terry and his wife, Andrea who is serving on the conference, live in the New York City area. They have four adult children and five grandchildren. Retired at the end of July 2016, Terry now fills his days with writing, gardening, reading, and naps!
Writing is often a long, lonely journey with fear, doubt, and anxiety as our only companions. But God calls us to "be strong and courageous." A Carol-award winning author of suspense thrillers, Terry takes us on a quest to find God's blueprint for courage, regardless of our destination.
Author's Panel - moderated by Terry Brennan
My Book . . . all conferees and faculty with a published book (traditional or indie) will be invited to hold up their latest book and share something about it.
Book Signing
Saturday, 8:30 a.m.
Write His Answer Joyfully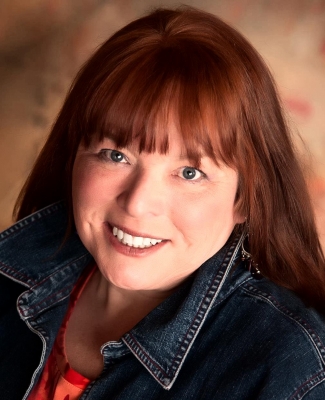 Tracie Peterson
Award-winning, Best-selling Author
www.traciepeterson.com
The author of over 100 books, Tracie gave her heart to Jesus at the young age of six. She always felt called to some form of ministry, and writing fulfills that mission field.
Tracie received her first book contract in November 1992, and saw A Place To Belong published in February 1993 with Barbour Publishing's Heartsong Presents. She wrote exclusively with Heartsong for the next two years, receiving their readership's vote for Favorite Author of the Year for three years in a row.
In December 1995, she signed a contract with Bethany House Publishers. Tracie now writes exclusively for Bethany House Publishers. She has co-written with a variety of authors including Judith Pella, Judith Miller, James Scott Bell, Kimberley Woodhouse, and her daughter Jennifer.
Throughout her writing career, Tracie has found time to speak at writers' conferences where she has a special heart for new authors. She is often joined by her husband Jim, whose background in history offers new authors insight into research. Besides teaching at conferences, Tracie also at one time managed Barbour Publishing's Heartsong Presents book line—overseeing the production of 52 books a year. Tracie teaches at women's conferences around the country and shares her testimony and insight for Christian living through the eyes of an author passionately in love with her heavenly Father.
Making her home in Montana, this Kansas native enjoys spending time with family–especially her three grandchildren: Rainy, Fox, and Max.
Writing has its highs and lows, but learning to roll with the punches and find the joy in each situation makes all the difference. We are called in the Bible to "make a joyful noise," "consider it pure joy," and realize "the joy of the Lord is our strength." Tracie will share a few stories of humor and adventure that have helped her to write His answer joyfully and just might help you do the same.
---
Saturday, 4:30 p.m.
Undaunted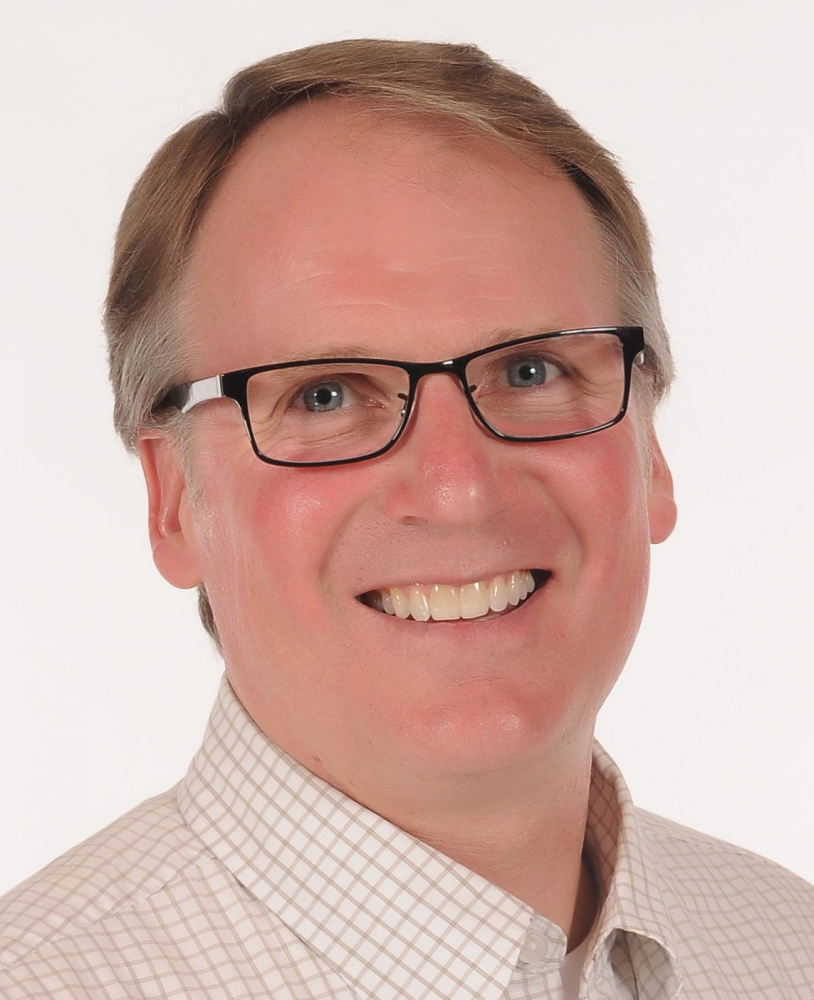 Tim Shoemaker
Author, Speaker
www.timshoemakersmashedtomatoes.com
Tim is the author of eleven books and is a popular speaker at conferences around the country. Code of Silence, the first in his middle-grade series, was listed by Booklist in the "Top Ten Crime Novels for Youth." Tim speaks at churches and parachurch organizations such as Focus on the Family, Iron Sharpens Iron Men's Conferences, and Moody Pastors Conference. He speaks at homeschool conventions as well as retreats for men and couples. He also speaks at public and Christian schools across the country—so if you know a librarian, principal, or English teacher, talk to Tim about that. Happily married for over thirty-five years, Tim has three grown sons and still loves doing volunteer youth work.
As writers, we see the condition of our world, the choices people make—and the pain they live with as a result. We have a deep desire to make a difference through our writing. To warn people. Reveal truth. Convict. To protect people . . . move them to change . . . and nudge them closer to God.
But writing and getting published is a daunting task.
We'll look at Nehemiah, a man who built a protective wall around God's people and remained undaunted despite tremendous opposition and hardship. And we'll see how we can be undaunted as writers—finishing the task God has given us as well.