Times are MDST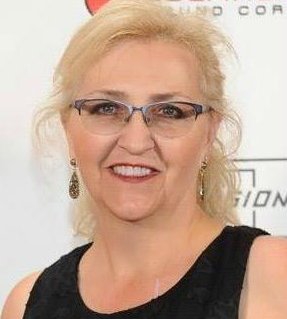 Dianne E. Butts
Writer, Author, Speaker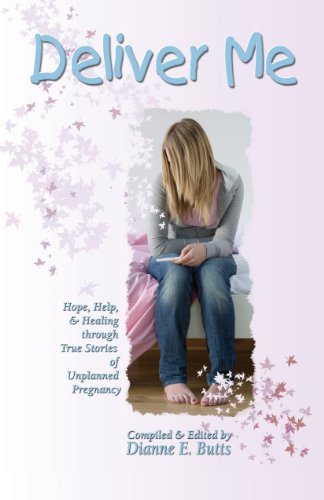 dianneebutts.com
Screenwriter
buttsaboutwriting.blogspot.com
biblepropheciesfulfilled.blogspot.com
Dianne has attended CCWC since 1990. She has published 300+ articles including an interview with a young filmmaker in the April 2020 issue of Clubhouse, six books, and has contributed to 21 more books, including the upcoming Divine Interventions from Guideposts Publishers. She is also a screenwriter and an award-winning short film producer/director. Her screenplay was a finalist in the Kairos Prize for Spiritually Uplifting Screenplays. Her short film, Thoughts & Prayers, was co-written with CCWC alumni Linda Evans Shepherd, Victoria Dorshorn, Paulette Harris, and Sherry Cook. Her films have been nominated for multiple awards. Thoughts & Prayers and The Door brought home the Evangelista Award two years in a row for the films with the clearest presentation of the gospel at the 168 Film Festival in Los Angeles. Dianne loves to help writers get started and grow in publishing and screenwriting. When she's not writing, Dianne enjoys riding her motorcycle with her husband, Hal. They are members of Christian Motorcyclists Association.
Pre-conference Webinar: Build Your Amazon Author Page & More
Build your Amazon Author Page (must have at least one product on Amazon) and learn how Amazon's Followers can market your books. Then build your Author Page on Amazon-owned Goodreads and learn tips to market your book there, too. BONUS: Discover a dozen+ FREE sites to make cool images with your book covers, 3D covers, trailers, Quote squares, and more to share on Social Media to market your books.
Workshop 2C: Let's Talk Screenwriting (Thursday, 1:45 – 2:40)
You know your novel, story, or nonfiction book would make a great movie, but what do you do with it? Who do you approach and how? What materials do you need? We'll talk about how the film industry works and what steps you can take toward getting your book made into a movie.
Workshop 4B: Build Your Platform with Twitter and Facebook (Friday, 1:45 – 2:40)
Learn how to keep your Twitter and Facebook posts flowing with a minimum of time. Discover how to build Tweets that get results, post regularly to Facebook without being there, strategies for more traffic on Facebook, and more.
Dinnertime Small Group Q&A: "Screenwriting" (Friday, 6:00 – 6:40)
---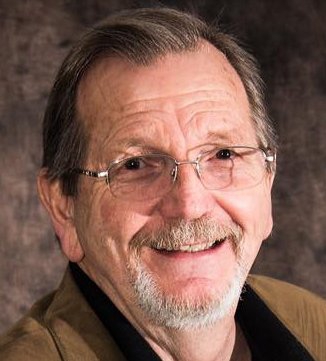 Michael Gantt
Pastor, Speaker, Missionary, Author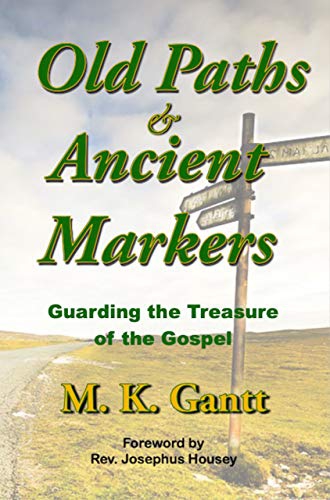 "Sharpening the Iron of the Church"
www.mkgantt.com
Director, Kenya Development Fund
Michael was born in rural North Carolina to an 18 year old mill worker. Though his early life was one of poverty and isolation, God miraculously intervened in his life as a teenager by bringing him into the sights of a young youth pastor in western North Carolina. Michael was discipled into Christ and mentored into manhood through his teen years. He enrolled in Bible College in 1967 and entered the full time ministry in 1971. He met his wife Barbara in high school and they were married in 1969. They have five children and as of now, 14 grandchildren. The couple have made their home in Southern Vermont for the past 50 years.
After serving the same pulpit for almost 40 years, Michael retired from full time pastoral ministry to pursue other opportunities to serve the Kingdom of God. He is the author of seven books, and as the director of the Kenya Development Fund, he has served the Deaf in the East African country of Kenya for more than 30 years. He is a frequent speaker at various conferences nationwide. He has a radio show MONDAY MORNINGS WITH MIKE, over WLPV-FM in Greenfield, Massachusetts, which he also features on Facebook live. He also regularly comments on a wide variety of issues through his blog at www.mkgantt.com.
Keynote – Old Paths, Ancient Markers – Guarding the Treasure of the Gospel (Thursday, 8:30 am)
It wasn't the messenger the council feared; it was the message. It was the Name. They hoped their threats would frighten the believers into silence, but they only emboldened the disciples. Their prayer was powerful: "Grant unto us a boldness to speak the Word of God" (Acts 4:29 ESV).
---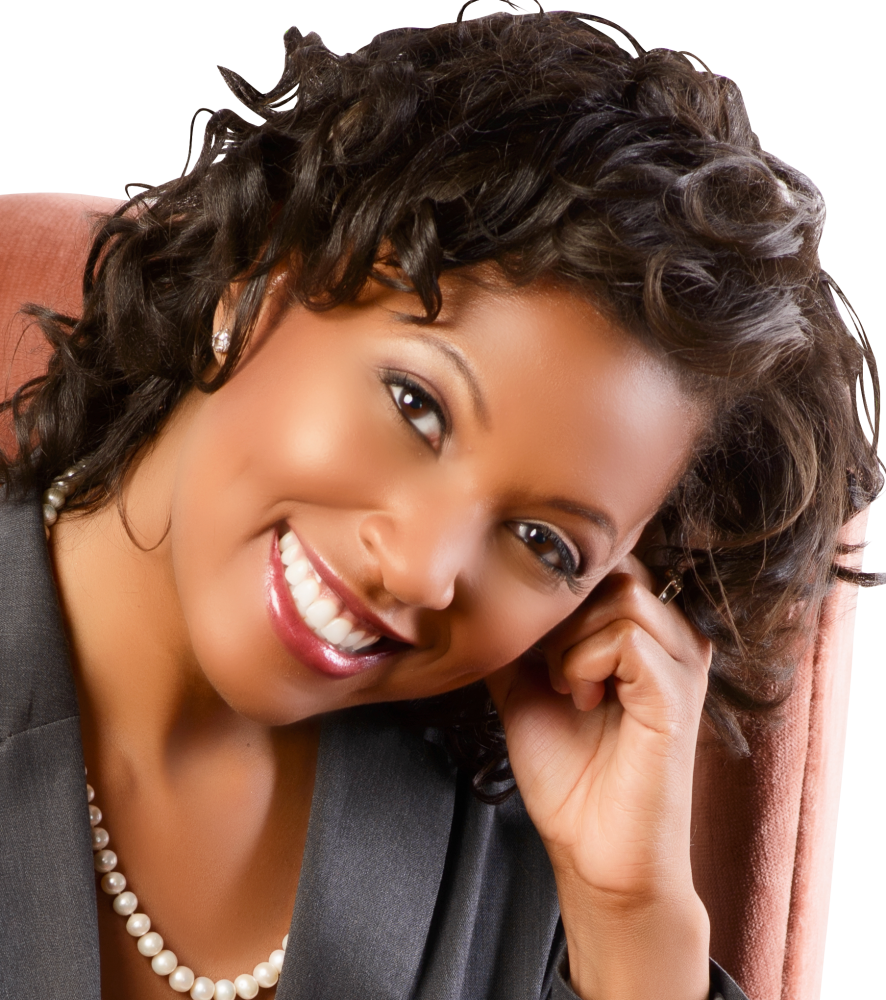 Jendayi "J" Harris
Author and Speaker

www.jendayiharris.com
Jendayi is a minister of practical advice on how to do life in Christ well. She's a Licensed Professional Counselor (CO), Senior Productivity Consultant, Board-Certified Health Coach, and Board-Certified National Counselor. She believes the best thing we can do for our families and Nation is to get healthy in body, soul, and spirit.
Jendayi speaks at Fortune 500 firms and churches alike, with an affinity for coaching Christ-centered leaders to optimize their time, personality, priorities, and resources to powerfully impact the kingdom of God. Her first book, The Chubby Church: A Call to Break Free of Weight and Eating Bondage, is changing lives.
Workshop 2D: Nonfiction Research Strategies & Organization (Thursday, 1:45 – 2:40)
Have you wrestled with the details of research for your nonfiction book? Have you wanted to increase your credibility for your material to extend your book project's reach in the marketplace? This workshop looks at various angles of research and covers why research is important, what tools to use for effective research, where to find research, and options on organizing your research bibliography as well as notes.
Post-conference Zoom Meeting: Perseverance (Day and time to be provided after CCWC)
Learn the five enemies to finishing your project with a scriptural motivational boost! Your enemies of Doubt, Fear, Unworthiness, Distraction, and Disorganization are going down. In this workshop you'll learn how to overcome them successfully and to move swiftly through your first book project.
---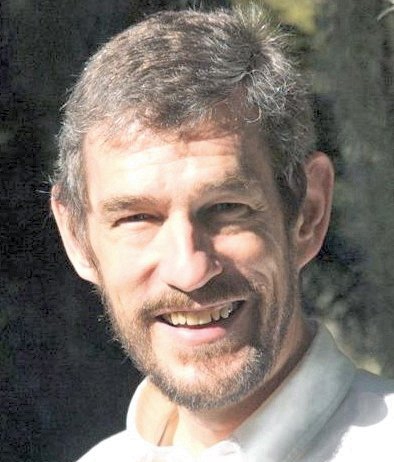 Dr. Peter Lundell
Author, Pastor, Teacher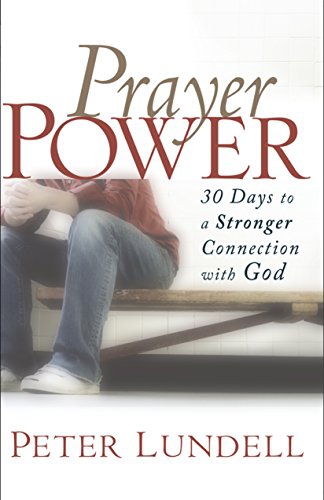 www.PeterLundell.com
Conference Chaplain
Peter is a writer, pastor, and teacher who helps people connect with God and live by God's Word and Spirit. With life experience all over the world, he brings new perspectives to what most people overlook. He has authored numerous nonfiction and fiction books on Christian spirituality. Peter is also a collaborative writer, and a developmental and substantive editor.
Keynote: Our Voice in a Hostile Climate (Saturday, 8:30 am)
In a society that is increasingly deceived and divided, our calling is to write in the opposite spirit. What does this mean, and how do we effectively and consistently do it?
Continuing Session: Authentic Writing that Changes Lives
Authentic writing starts from within you—being honest with who you are, which sometimes means writing out of recovery from pain and ashes. Then you can effectively write change into the lives of your readers through your particular approach, genre, and unique voice. This continuing session will take you through this process and include participant exercises and presentations for feedback.
· Emotional Healing and the Writer
· Being Real in Your Writing
· Memoir and Testimonial—Encouraging Change
· Fiction—Narrative Change
· Nonfiction—Practical Personal Change
· Nonfiction—Organizational Change
· Devotional / Touching-the-Heart Change
Dinnertime Small Group Q&A: "Speaking" (Thursday, 6:00 – 6:40)
Dinnertime Small Group Q&A: "Writing Coach" (Friday, 6:00 – 6:40)
---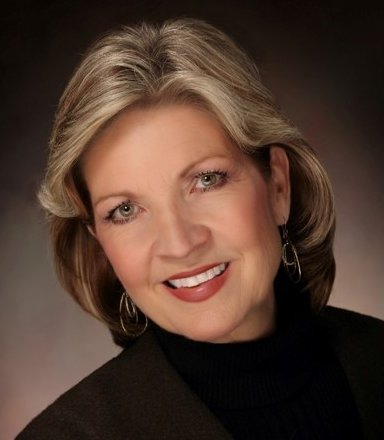 Debra Moerke
Author, Speaker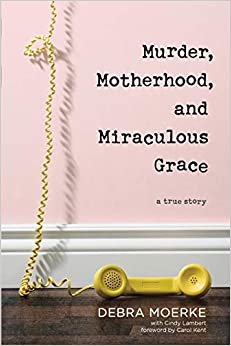 Debra and her husband, Al, were foster parents for eighteen years, taking in more than 140 children. Debra has served as the director of women's and children's ministries of the Central Wyoming Rescue Mission, the executive director of a Christian crisis pregnancy and counseling center, a jail guard, and a jail chaplain. In 2017 she graduated from Gateway Seminary in California with a certificate in Christian ministries. She is the author of Murder, Motherhood, and Miraculous Grace which was released October 8, 2019, Tyndale Publishing House. She is currently an associate real estate broker and owner of Stratton Real Estate. Debra and Al live in Casper, Wyoming and have six children and seven grandchildren.
Workshop 6D : Writing a True Story (Saturday, 1:00 – 1:55)
Are you writing a true story? Whether you are a newbie or veteran writer, come learn some practical steps and insights that will help protect you as you write and publish your story. Debra is the author of Murder, Motherhood, and Miraculous Grace: A True Story, Tyndale House, 2019.
---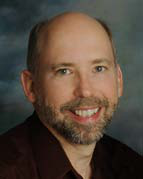 Charles Patricoff
Author, Historian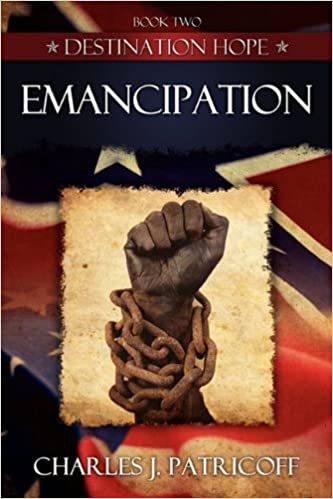 Future and Hope Blog
Charles is an author with a personal passion for American history and our nation's unique Christian heritage. He has written an American Civil War series entitled "Destination Hope." As a Jewish follower of Yeshua, Charles speaks at Pro-Life and Tea Party rallies about our godly American heritage. "I write to preserve life and liberty, because by fighting to provide freedom for others, we preserve freedom for ourselves." For over 35 years he supported the Department of Defense where his work gained recognition throughout the military and weapons development corporations.
Keynote: America at the Crossroads (Thursday, 7:15 pm)
Have we been on a rollercoaster ride? And now 2021 is shaping up to be another pivotal year for the United States of America. Has it swung wildly back to a weak Progressive/Socialist society like many morally and fiscally bankrupt Socialist/Communist states? Or, is it too late to restore America to a strong Constitutional Republic rooted and grounded in Judea/Christian truths? Many Christians desire to know what the Bible teaches regarding today's sensitive social and political issues. Christian writers can address controversial subjects in our posts, articles, texts, and stories. With today's aggressive Cancel Culture, should we?
---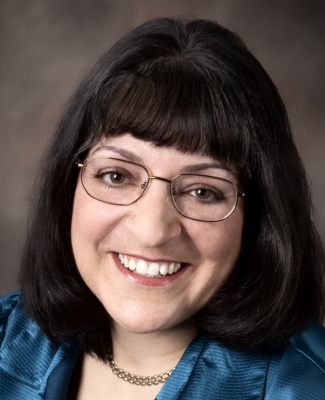 Ava Pennington
Author, Speaker
Bible Study Fellowship Teacher
Representative, Christian Authors Network (CAN)
Appointment Desk Captain
https://AvaWrites.com

Ava is an author, Bible teacher, and speaker. Her publications include Daily Reflections on the Names of God: A Devotional, endorsed by Kay Arthur, founder of Precept Ministries. Ava's articles have been published in many magazines and on well known blogs such as "Revive Our Hearts." She has also contributed to more than 30 anthologies, including 25 Chicken Soup for the Soul books. Ava teaches an interdenominational, weekly Bible Study Fellowship (BSF) class of 200 women in Stuart, FL.
The 25-Hour Day – Pre-Conference Zoom Meeting (Wednesday, 5:30 – 6:20)
Ever wish you had an extra hour (or more) each day? Everyone's day starts with the same 24 hours, so why are some writers more effective than others in using their time? Whether you're a full-time writer, or you're snatching writing time when the rest of the family is asleep, learn planning and organizing tips to help you make the most of your busy schedule.
Workshop 2A : Handling the Word with Your Words (Thursday, 2:00 – 2:55)
How to make God's Word the source of your words by digging deep into Scripture.
Lunchtime Small Group Q&A: "AWSA Coaches" (Thursday, 12:15-12:55)
Lunchtime Small Group Q&A: "CAN – Christian Authors Network (Friday, 12:15 – 12:55
---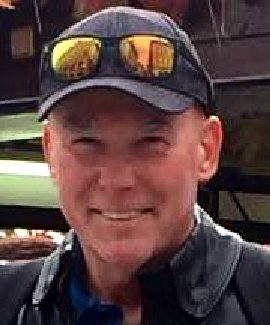 Dr. Bruce Porter
Pastor, Speaker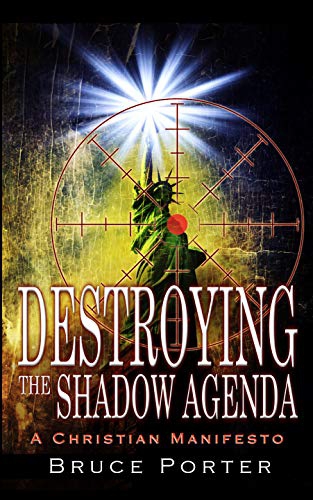 Author, Podcaster, Responder
www.brucespeaks.com
Bruce and his wife, Claudia, have planted and pastored five churches over the span of 40 years. He has preached and ministered in over 40 nations, visiting some of them over 20 times. Bruce served briefly as a Missions Pilot in Central and South America, and holds a Commercial/Instrument pilot's certification.
Part of his ministry has included compassion responses to terrorist attacks and natural disasters. He served ten years as a volunteer firefighter and medical First Responder. This included ministry to his fire department as Chaplain. He also served as a Moral Leadership Officer with the Civil Air Patrol. His ministry responses include search and rescue work at Ground Zero in New York City after the 9/11 terrorist attack in 2001. Also, he provided counseling and critical incident management at various terrorist and school shooting incidents since 1998, beginning at Columbine High School. These outreaches included Red Lake High School, Platte Canyon High School, the Amish School massacre, Erfurt Germany, and Beslan Russia.
Bruce has authored three books: The Missing Link in Missions (out of print); The Martyr's Torch, The Message of the Columbine Massacre, and Destroying the Shadow Agenda, A Christian Manifesto.
Currently Bruce pastors Torch Life Church in Morrison, CO. He and Claudia continue their ministry to their community and in Africa, where they are establishing a school in Nairobi, Kenya.
Keynote: The Price of Mercy (Thursday, 6:45 pm)
Will the people of the United States find the grace to repent and grope our way back to our previous constitutional foundations? The dangers we face are serious, but the solution cannot be found solely in the political realm. The political views of men merely reflect the underlying worldview or convictions of the heart. All politics are the means of implementing binding policies of law according to the inner convictions people hold as to what is right or wrong, true or false. The record of history repeatedly demonstrates that when those convictions are formed according to the baser passions of pride, arrogance, avarice, lust for power or fame, or the pursuit of physical pleasures; the nation becomes corrupt, impoverished, and eventually unlivable. However, when God's Word is held in honor by a people, and His wisdom and precepts are implemented into binding political policies, the nation prospers, violence diminishes, and happiness is possible.
---
Tim Riter
Author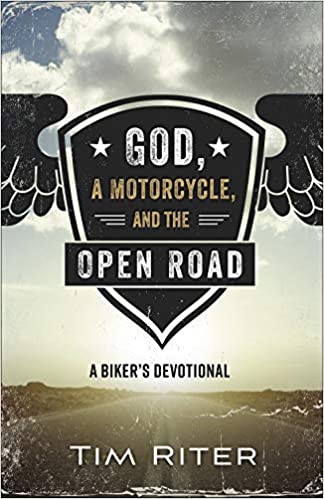 Website / Blog Unconventional – timriter.com
facebook.com/timriter
Tim has a passion to help others not only know God, but to weave Him into the everyday fabric of their lives. He spent over 20 years doing that as a lead, associate, and youth pastor, and extended that with over 25 years writing professionally with 10 Christian living books that have sold over 100,000 copies and have been translated into 8 languages.
Blend in serving as a college professor and high school teacher in composition and communication with being an inveterate motorcycle rider and trout fisherman, and you gain someone who can connect to a variety of people in all stages of life.
Tim has had 10 television interviews, ranging from The 700 Club to local television, and over 100 radio interviews, and has spoken to hundreds of groups and churches. His blog, Unconventional at timriter.com, explores fresh ways to follow the old faith.
Continuing Session: Growing Your Craft to Increase Your Impact (fiction & nonfiction)
We write for therapy for ourselves or impact on others. With the latter, we best do that by writing well, by developing our writing craft. This continuing session will explore dimensions of excellent writing, including principles of persuasion coupled with practical exercises. We'll then add some basic rules of writing and how we can intentionally break them for a greater impact using rhetorical strategies with exercises. We'll conclude with two sessions that can make our writing sing, as we cover four difficult but necessary marks of excellent writing: how to read our audience, how to increase the clarity of our writing, how to make it powerful and figurative.
Changing Minds: demonstrates how to effectively persuade your readers to change their beliefs or behaviors regarding your topic. We will explore Toulmin's Model of Argument and styles of reasoning to learn how to best change minds through writing.
Advantage: helps writers learn how to best influence their readers.

Knowing the Rules: gives a foundational understanding of how grammar basics provide structure and understanding in writing. Includes sentence class and type, pronoun antecedents, and more. But fear not, no sentence diagramming.
Advantage: gives authors a fundamental grasp of grammar and writing conventions.

Breaking the Rules: takes writing to a higher level by knowing when to break the rules of grammar and writing conventions—for an intentional effect. This will be done by a focus on the major rhetorical devices, coupled with practical exercises.
Advantage: helps writers to intentionally and deliberately break rules for a more powerful effect.

Excellence in Writing: these two sessions examine four painful steps to improve our writing. Principles and exercises will both be used. Part 1 will cover audience orientation and clarity.
Advantage: writers learn two steps to better focused writing.

Excellence in Writing: Part 2 examines power and imagery as tools for excellent writing.
Advantage: writers learn two steps to more vivid writing.

---
Gayle Roper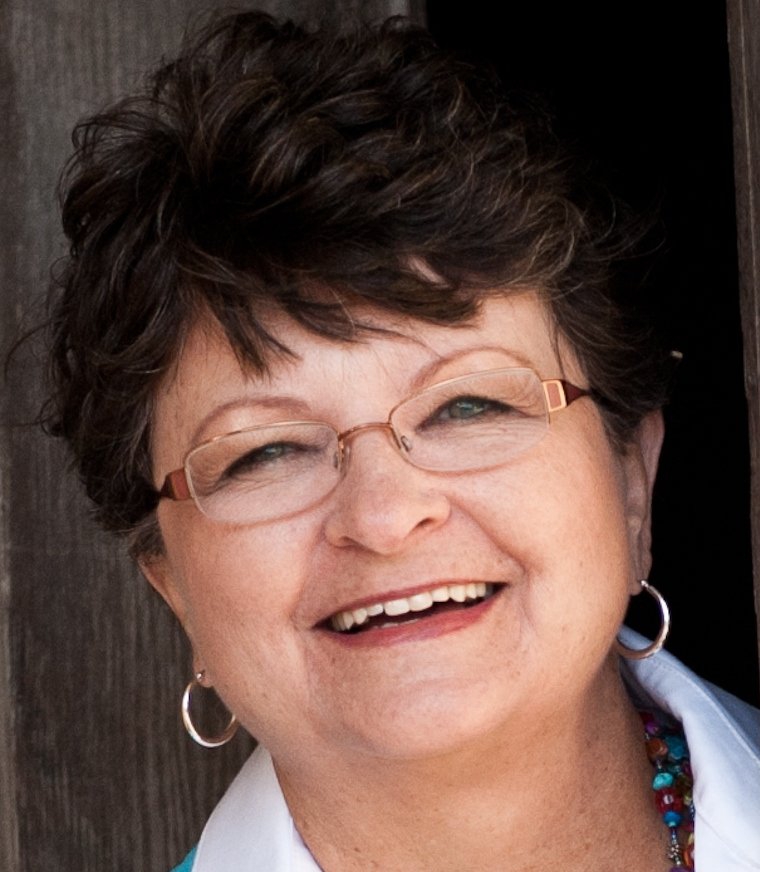 Author, Speaker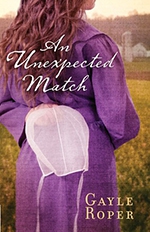 www.GayleRoper.com
Gayle is the award winning author of more than forty books. She has been a Christy finalist three times for her novels Spring Rain, Summer Shadows, and Winter Winds.
Her novel Autumn Dreams won the prestigious Romance Writers of America's RITA Award for Best Inspirational Romance. Summer Shadows was voted the Inspirational Readers Choice Contest Book of the Year (tied with fellow author Brandilyn Collins).
Gayle has won the Holt Medallion three times for The Decision, Caught in a Bind, and Autumn Dreams. The Decision won the Reviewers Choice Award, and Gayle has also won the Award of Excellence for Spring Rain and the Golden Quill for Summer Shadows and Winter Winds. Romantic Times Book Report gave Gayle the Lifetime Achievement Award.
Gayle rejoices every day that she gets to be a writer because she's in love with story. Even on the days that words rebel and have to be coerced onto the paper, there is nothing else she'd rather do. When readers like her work, it's like God says, "See? I knew what you were wired to do." When her books win awards, it's icing on the cake. And she gets to teach others how to write at conferences too. She spends a lot of time smiling. Her latest project is her blog, www.widowsjourney.com.
Pre-conference Zoom Meeting – Practice Your Fiction Pitch (Day, time, and link to be shared with registered conferees)
So you only have a few minutes tops. What do you say to catch the ear of an editor, an agent--anybody? Let's work together on your pitch. Let's get the best first sentence you can devise, the best story arc you can present in the fewest words. If ever there's a time you need to prepare, it's now so you sound professional and your story sounds irresistible.
---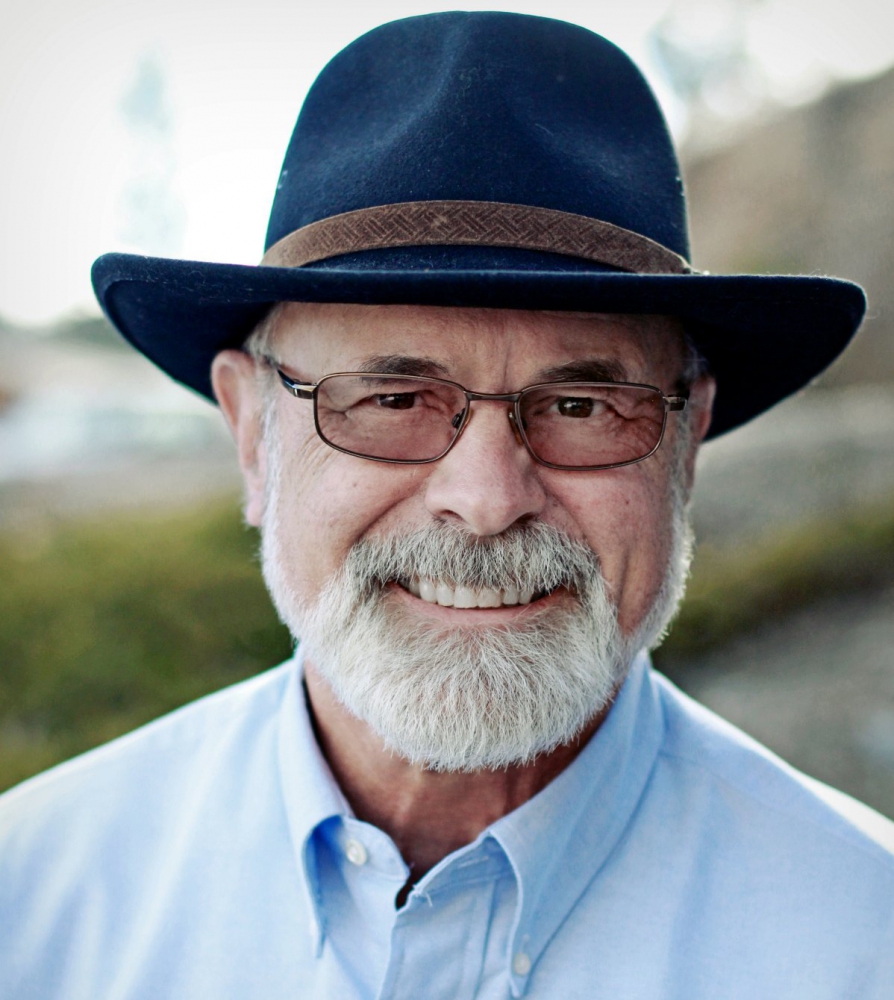 Robert Ruesch
Author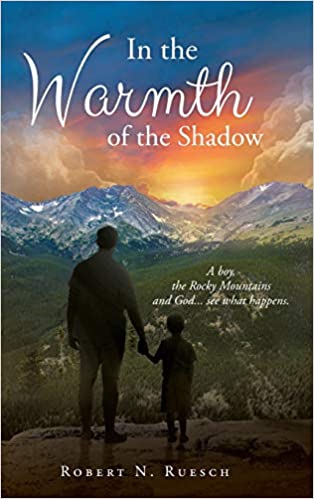 Chaplain, Christian Resort Ministry
Robert is currently a Senior Chaplain with Christian Resort Ministries and lives in another paradise, Evergreen, with his wife and special needs son. He is an ordained pastor that places chaplains in RV parks and resorts across the USA. Robert started his writing career writing with Bethany Press in 1968. Since then, along with a career at the YMCA of the Rockies, he has been blessed with articles in emergency medical magazines; Workamper; and several local, regional, and national newspapers on various subjects including covering Promise Keepers events.
Robert grew up at Estes Park Center, YMCA of the Rockies. Each summer he would meet families, college staff, and conference guests from the United States and many countries. From the 1950s through the college years, he had the opportunity to work, play, and learn alongside people from many avenues of life. Unlike most children growing up, his friendships were as varied as an artist's pallet of colors which gave him a unique perspective on the values of meaningful relationships.
Workshop 6A: What to Do When the Words Are Not There with Roy Hanschke (Saturday, 1:00 – 1:55)
You CAN write! Just because the screen (page) is blank - you are not alone. Each word you write is a success; combined, you have completed a task God has assigned. We will look at what other writers have said about their craft and discuss how to push forward when you feel the weight of writer's "rock." Together we will find ways to accelerate your writer's walk.
---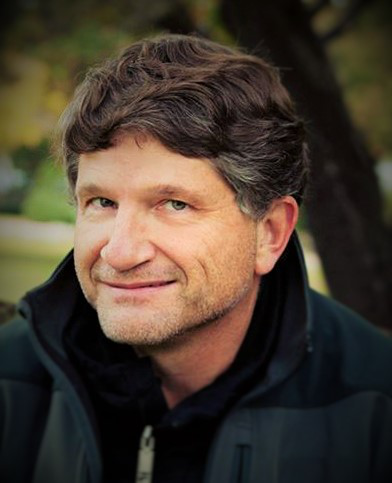 David Rupert
Corporate Communicator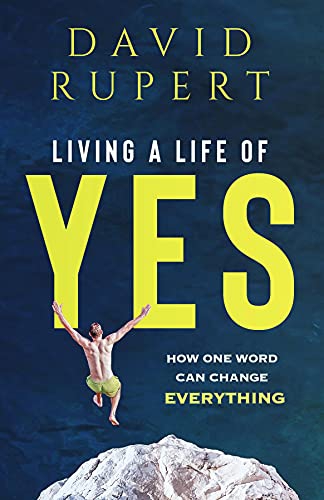 Journalist, Ghostwriter
Featured writer at Patheos Evangelical
www.DavidRupert.com
David is a Colorado-based writer, speaker, and communicator. His passion is to Live a Life of Yes (the title of his latest book), helping others experience the joy and wonder of simple trust and faith.
As a communications professional, David has been interviewed more than 1,000 times by various local and regional media as well as national outlets including Fox News, Good Morning America, and CNN. He is an engaging speaker and teacher of a variety of subjects at conferences and events across the nation.
In 2014, David formed Writers on the Rock, a writers group in Denver, which has grown to eight local chapters in Colorado with more than 800 engaged writers. The group also hosts an annual conference which sells out every year and is now the largest one-day Christian writers conference in the nation.
David served for nine years as the chaplain for the nation's 30,000 Postmasters, advising senior leadership, speaking across the nation, and writing a monthly column for their national publication. He also served as the editor of one of the nation's largest employee newsletters for eight years, winning many awards.
Today he's helping men, women, and youth learn the most liberating word in the English language. "Yes!"
Keynote: Open My Eyes, Lord (Saturday, 4:30 pm)
The Voices. The Traps. The Excuses. You're a master of saying "no." But what will it take to get you moving again, to say "yes" to your calling? Let God open your eyes so you can write His answer?
---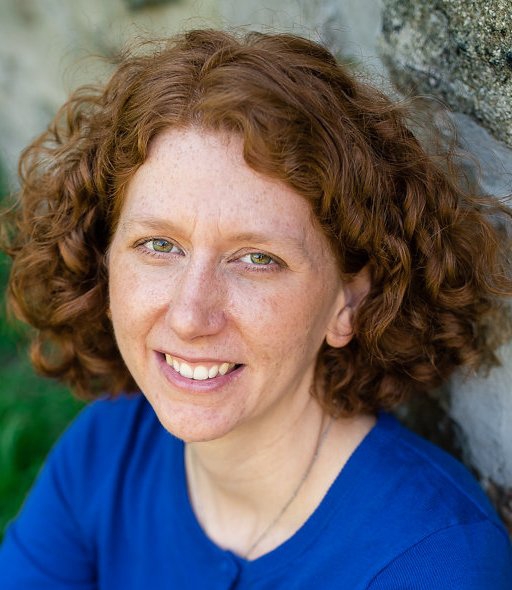 Rachel Schmoyer
Author, Speaker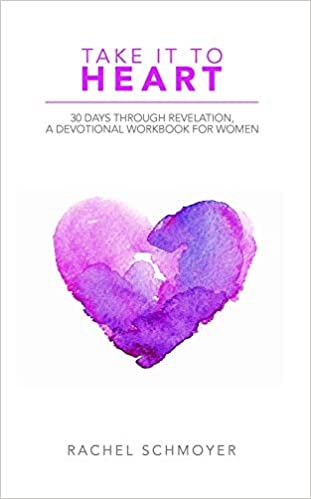 www.rachelschmoyerwrites.com
Rachel holds a B.S. in Bible and a B.S. in Early Childhood Education from Cairn University (formerly Philadelphia Biblical University).
She says: "I think my church, Whitehall Bible Fellowship Church, is wonderful although I'm a bit biased since my husband is the pastor. My day job (really, my 24/7 job) is mom to our four children.
"I have written devotionals for Light From the Word and The Quiet Hour. My work will also soon be found in Highlights for Children and Thriving Family Magazine.
"Ever think Scripture is hard to read, hard to understand, or hard to apply? Get support and community from other Christian women at my website Read the Hard Parts.
"I love to read biographies! I have been journaling my journey of reading a biography on each First Lady of the United States in chronological order. Check it out at Remember the Ladies.
Pre-conference Webinar – Find Your Readers on Social Media – (Link to be provided to registered conferees)
Tik-tok. Instagram. Reels. Facebook. Clubhouse. Twitter. Pinterest. Social media is EVERYWHERE. Learn how to use the power of the Internet to your advantage as Rachel shares the latest developments as well as best practices.
---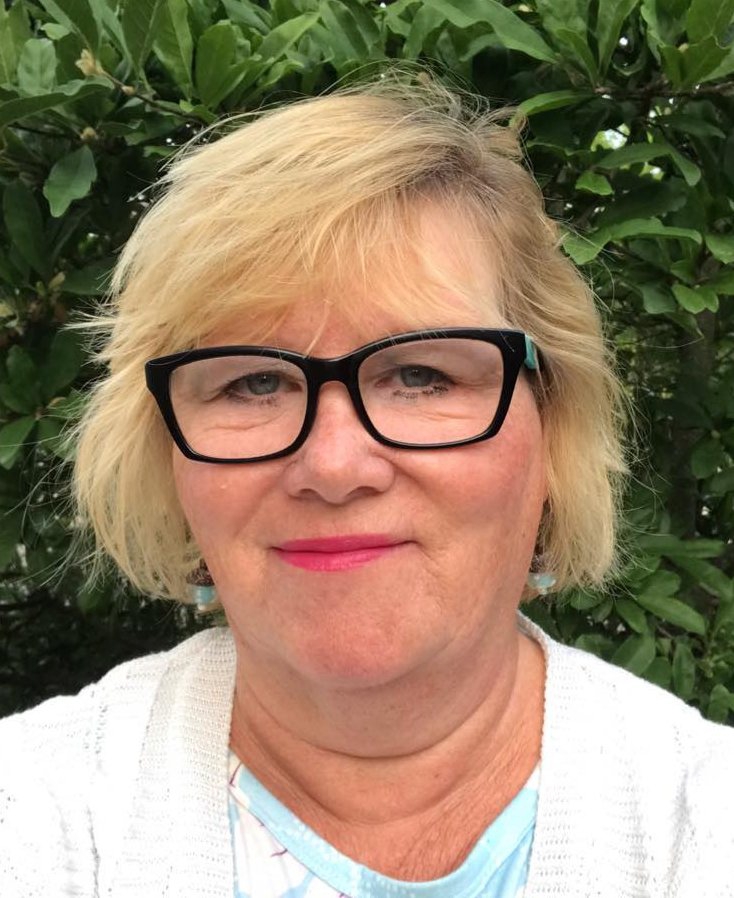 Dr. Mel Tavares
Author, Speaker, Teacher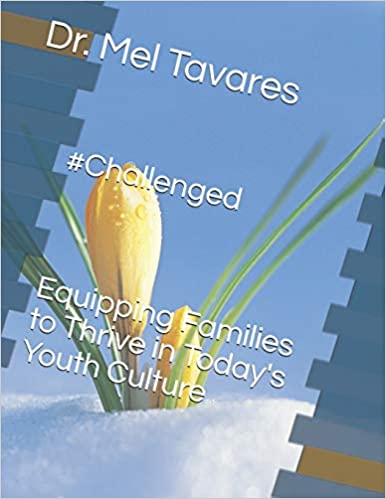 www.drmeltavares.com

Mel has been writing and coaching writers for over 20 years in small groups and at writers conferences. She is passionate about helping raise an army of writers who will provide biblical answers to a world filled with hopelessness, brokenness, and angst.
Over 20 years, Mel has written thousands of articles for publication as a journalist and freelance writer and is a multi-genre author of several books, including #Challenged: Equipping Families to Thrive in Today's Youth Culture and Lessons From The River. She is a contributing author in an upcoming release from DaySpring, Sweet Tea for the Grieving Soul and is also a contributing writer for Inspiration Ministries.
Mel holds a Doctorate of Ministry and serves on staff in the Pastoral Care and Counseling Ministry in her church.
Workshop 1D: Write Your Story and Change Lives (Thursday, 10:50 – 11:45)
Your story matters! Your pain becomes the very platform the Lord uses for ministry to others. If you are courageous enough to write your story, you can change lives and create hope in a God who offers victory in the circumstances. This workshop will give strategies on how and where to transparently share parts of your story in multiple genres.
Workshop 2G: Challenging Youth Trends (Thursday, 1:45 – 2:40)
This workshop is designed to bring to light the challenges of today's youth culture for the purpose of gathering an army of writers who will sound the alarm in their sphere of influence. Dr. Tavares is an expert in youth and family culture and will equip participants with the understanding of specific trends and tips on how to address timely topics through various genres. All participants will be emailed a PDF copy of Dr. Tavares' published dissertation on the topic.
---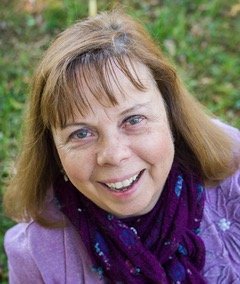 Karen Whiting
Certified Writing Coach, AWSA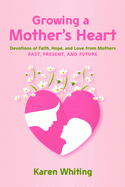 Author, Speaker
https://karenwhiting.com/
Karen's creative juices are always flowing and spill over into her books and hundreds of articles. She loves playing with children and has five children and one dozen grandchildren. She was a contributing writer for Focus on the Family's Focus on Your Child magazines. She also writes regularly for three other publications.
One outlet for Karen's creativity is in her passion to connect activities and fun to spiritual insights. She says, "It helped my children know that God is involved with all aspects of life. I weave that in my books, such as connecting crafts for tweens with virtues of Biblical women in my God's Girls series and revealing true accounts of how God worked in the lives of military families."
Karen understands the hearts of families who keep being uprooted as her family moved many times, while her husband, Jim, spent twenty-two years in the Coast Guard. She now lives on the east coast of Florida.
In addition to writing, Karen is speaker and often a guest on radio. She has traveled to Malaysia, China, and Russia to speak and minister to families and children. She had the adventure of swimming in the Black Sea and helping children to make puppets. She says, "I don't speak Russian or any Chinese dialect, and they didn't know English, but puppetry is a language of the heart and we connected. Through a translator I helped people who minister to families to give them tools to use to help strengthen family communication skills, manage time, and treasure one another."
"It's amazing to know my words and thoughts have touched people so far away. I majored in math in college, so I never expected to write. I loved raising my five children and people kept encouraging me to share from the wealth of experiences I created for my family. I prayed about writing and God actually gave me a vision. Then, within hours, I received a painting of the vision and knew God had called me to write. I'm thankful that God has used me to help others and await his plans for the future!"

Pre-conference Zoom Meetings – Developing a Great Nonfiction Pitch (Date, time, and link to be provided to registered conferees)
Make the best pitch to not only grab an editor's attention to help get a contract, but to start developing the marketing (tweaking a pitch to focus on the reader flow from the original pitch). Karen Whiting, author of 27 traditionally published books, will provide individual help to polish each person's pitch. An effective pitch will, in 30 seconds:
Define the target audience
Share the book's unique value (take-away) that reveals the big concept
Share the features/stye
Include an memorable and engaging title
---
Angie Bass Williams
Pastor, Author, Speaker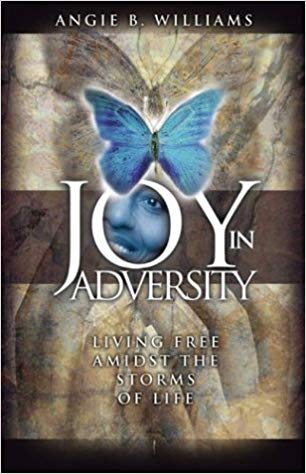 Angie is a retired Federal employee and an ordained minister in the Mennonite Church. . She preaches in various denominations, and is a guest on Valley Family Forum's television and radio programs. Angie has served as Publicity Director and Prayer Ministry Team Leader for interdenominational evangelistic crusades.
She was Advertising Director and Staff Writer for "Blessings" magazine, and operated a home-based writing and editing business. She enjoys writing poetry, hospitality, teaching Bible studies, and helping others to get their books published.
Her book, Jesus Wants Your Mind!, demonstrates how to allow God's Word to dominate our thinking, producing spiritual maturity. Angie underwent breast cancer surgery and radiation treatments while writing Joy In Adversity. This account of God's overcoming power in her life serves to encourage and build the faith of others who are walking through life's trials. Having experienced many episodes of physical suffering and difficult times, such as the loss of three babies and numerous surgeries, Angie says, "We are what we are in adversity!" One of her favorite Scriptures is Philippians 4:6-7, which tells us not to worry, but to pray and thank God for the answers, resulting in His perfect peace.
Keynote: Be Still and Know (Friday, 8:30 am)
Move to a deeper level of faith and intimacy with God by establishing a pattern of stillness before Him. Since that which dominates the mind controls the person, let's reclaim the ancient biblical art of meditation, which can enable us to find God's peace and courage to face daily challenges.
Workshop 3A: Get Out of the Boat (Friday, 10:50 – 11:45)
Step out of the boat of political correctness and "walk on the water" of Spirit-led writing that expresses the truth of God's Word. Tackle sensitive subjects, such as abortion and euthanasia, from a biblical perspective.
Workshop 5B: Revelation, Inspiration, or Perspiration? (Saturday, 11:00 – 11:55)
How do I convey the message of my heart to the printed page? It takes discipline and perseverance to produce a book that blesses and encourages others.
Workshop 6G: The How-to and Why of Writing Poetry with Catherine Lawton (Saturday,1:00 – 1:55)
Two gifted poets will split this hour workshop. And Wednesday evening you can join them for a nite owl poetry reading.
Catherine will address how to improve, market, and publish your poetry. In the process, sharpen your observation skills, deepen your relationship with God, connect with and influence others.
Angie will talk about how poetry packs a powerful punch. Teach the Word, offer hope, and keep the reader engaged by using rhythmic flow and cadence. Convert your poetry into song lyrics or greeting cards.