Please note: More editorial needs and Barb Haley's helpful charts coming.
Times are MDST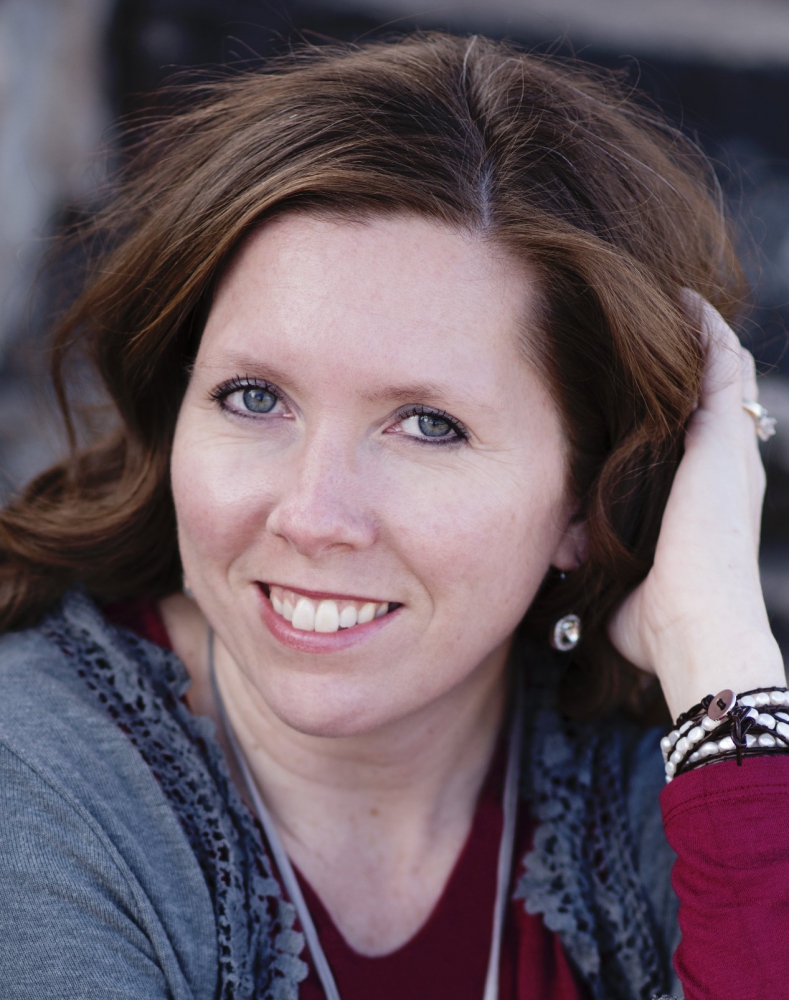 Stephanie Alton
Literary & Marketing Agent
The Blythe Daniel Agency, Inc.
Director, BlogAbout
Founder, My Influence Circle

Stephanie is a literary agent and director of the agency's blog network, BlogAbout. She specializes in creating custom launch teams, blog campaigns, and webinars with industry pros through the BlogAbout Blogger Network. Several of the books she has collaborated on have been in the top 10 on the New York Times Best Seller List and rated #1 on Amazon. She consistently engages with publishers, authors, podcasters, ministries, and creative businesses to be able to offer compelling and trendy material to the hundreds of bloggers whom she works with to review and give away new books, movies, and merchandise.
New as an agent but not new to the world of publishing, Stephanie has worked with authors and critiqued book proposals over the years. She brings a unique approach to coaching her clients in a way that helps them transform their work and leads them to excel beyond what they envision. Stephanie has also been able to offer strategic platform building techniques to aspiring writers and help them shape their writing and blogs into what an agent, publisher, producer, or reader is looking for.
Currently Stephanie lives in and loves to explore Colorado with her husband and two boys. Their love for blasting down trails on almost anything with wheels and covered in mud has given her a greater appreciation for the outdoors. When she is not camping with the family or logged into the publishing community, she is probably dreaming of having a cleaner house and a personal chef. You can connect with her on the BlogAbout's Facebook group.
Workshop 2E: Your Marketing Profile (Thursday, 1:45 – 2:40)
We'll compare marketing your book/brand to a financial portfolio. Since there is no one-size-fits-all option for either, you really have to look at what you have going for you and what you want to accomplish to create something that helps you grow at your own rate. Stephanie will talk about the five investment areas for writers:
The things you have control over: your writing, your email list, and how you invest your time and money
The tried and true: speaking and podcasting
The helpful: being a guest, blogging, and marketing/publicity
The wild card: social media and other trends
The fifth element: living what you preach/teach

---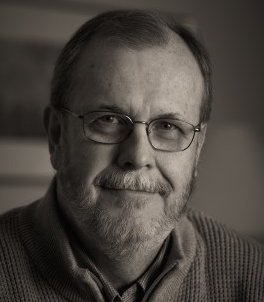 Dan Balow
Agent, The Steve Laube Agency

Dan started in Christian publishing in 1983 and over the years has been involved in the business side of the industry in marketing, sales, foreign and domestic rights management, audiobooks, digital publishing, and acquisitions.
A significant amount of his experience was with Tyndale House Publishers from the early 90s to the mid-2000s. While there, Dan developed a wide-ranging perspective on the industry, taken from involvement with hundreds of authors, thousands of books and a love for the business.
He spent five years working with this agency as an agent, leaving temporarily in late 2018 to focus time on a publishing-related venture he owned before returning in early 2021.
Dan's strengths would be his understanding of what it takes to be successful in the publishing environment and how all the elements of publishing work together.
Dan served on the board of the Evangelical Christian Publisher's Association, the trade association for Christian publishers in the U.S. and was board chairman of the Global Publishers Alliance, a group of U.S.-based publishing executives involved in mentoring Christian publishers in other countries. He was an original member of the advisory board of the Christy Awards (now part of ECPA) and involved in training and mentoring Christian publishers through Media Associates International. (www.littworld.org)
Dan is a graduate of Wheaton College (IL) with a degree in Communications and has been married to Carol for 40+ years. They live in Wheaton, Illinois and have four grown children and five granddaughters.
Click here for what Dan is looking to represent.
---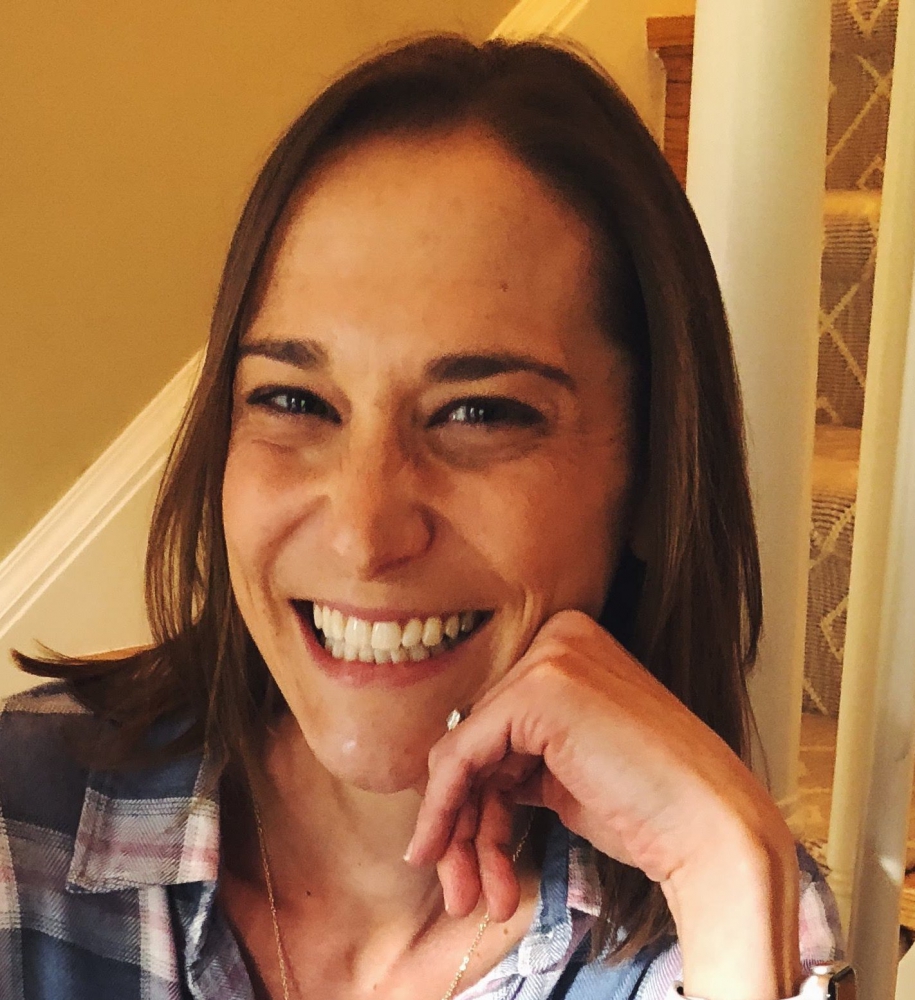 Keely Boeving
Agent, WordServe Literary
Keely Boeving has been an Agent with WordServe Literary since 2015. After receiving her BA from the University of Virginia, she attended the Denver Publishing Institute and began her career in New York working in the editorial departments of Bloomsbury and Oxford University Press. She lives in Denver with her husband and their boy/girl twins, and loves skiing, biking, and being outdoors.
Keely is looking for smart, well-crafted nonfiction in the areas of Christian living, spiritual growth, social justice, mental health, neurodiversity, and women's topics including motherhood, relationships and marriage, and calling. In children's, she is looking for Young Adult, Middle Grade, and Picture Books that captivate readers through their use of language and invite us to see the world in new ways. She is always looking for projects from diverse and under-represented voices.
Find her on twitter @KeelyBoeving.
---
Del Duduit
Literary Agent, C.Y.L.E.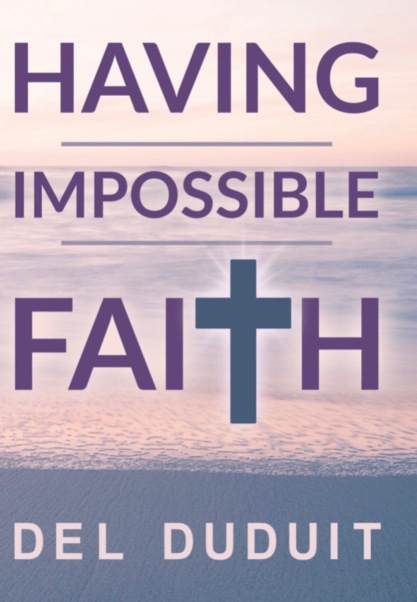 Bestselling Author, Award-winning Writer
www.delduduit.com

Del writes motivational and inspirational devotionals about sports and athletes. He also has a passion to write non-fiction books on leadership and enjoy a healthy debate on social issues. He has won several writing awards at various Christian writing conferences, including Writer of the Year and a second place Selah Award. He is a bestselling author and blogs weekly at delduduit.com and teaches classes on how to write a devotional and the right way to land big name on your book. He is an adjunct faculty member at Shawnee State University. He is accepting submissions for non-fiction Christian Living, motivational, inspirational and leadership. Del also likes the unique and nifty books about sports and recreation, healthy lifestyle, and travel and cooking. He is also a member of the Serious Writer team and will be attending the Olympics in Tokyo this summer.
Workshop 5A – From Conference to Contract (Saturday, 11:00 – 11:55)
Sound impossible? It's not. But it can be done with some work. In this workshop, Del will give not only his personal experience from attending one conference, which has resulted in more than 10 bock contracts in 12 months, but he also shares some helpful tips he has learned along the way.
---
Linda S. Glaz
Agent, Hartline Literary Agency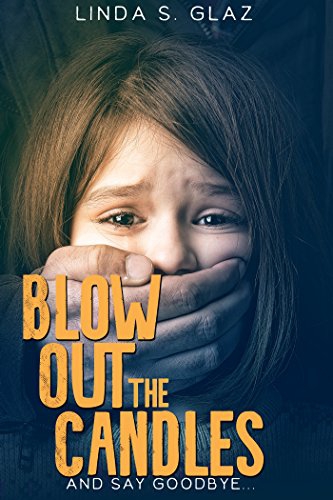 www.hartlineagency.com/blog
http://lindaglaz.blogspot.com
Author

Linda is an experienced editor, reviewer, multi-published author, and speaker. She has worked as a professional reviewer for a romance site, and just loves anything to do with books. She's extremely active in the judging community and speaks at conferences nationwide. She is also a member of AWSA, Advanced Writers and Speakers Association, which takes her speaking from libraries to ladies' teas, churches, and conferences. Linda understands writers, because she IS a writer. Linda loves to work with new writers, taking them from newbies to well-established authors. She is married with three children and four grandchildren. Having served in the Air Force at a time when it wasn't exactly politically correct for a woman, she blazed many firsts for women in the military. She has taught karate and self-defense for thirty years and was a national instructor and referee for the largest soccer youth group in the US for twenty-five years. She isn't afraid to try something new.
Workshop 3C - Dialogue Tags -Needed or Overused (Friday, 1:50 – 11:45)
Authors stumble and stammer when trying to write solid deep POV. And that's to be expected when there's confusion about what deep POV even mea
Pre-conference Webinar – The Weight of the First Page ((link will be sent to registered conferees when available)
Learn to put POP! and action onto the first page of your work, in a manner that keeps a potential reader … well … reading.
Pre-conference Webinar – Pitching to Industry Professionals (link will be sent to registered conferees when available)
Learn how to construct the much-needed Pitch.
---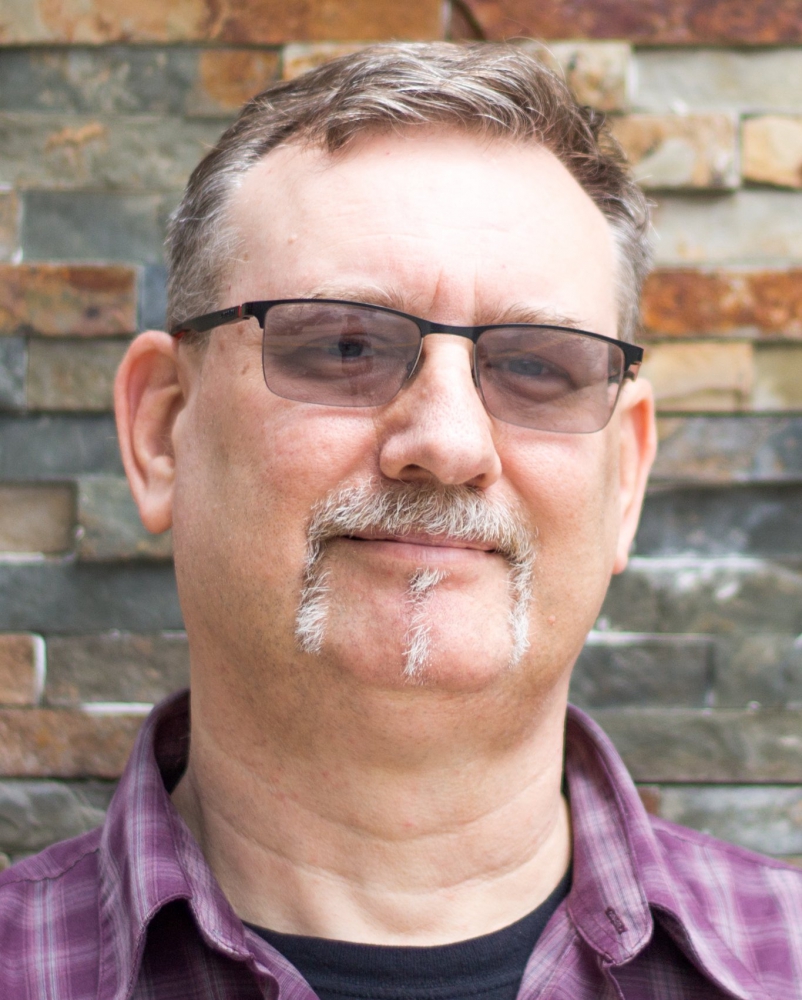 Jim Hart
Literary Agent
Hartline Literary Agency
Jim Hart is a literary agent with Hartline Literary Agency. He works with both veteran and debut authors and represents a mix of non-fiction and fiction clients. Jim serves both the Christian and general markets.
He is not looking at children's or middle-grade fiction at this time.
Jim is also a singer/songwriter/worship leader and has been involved in youth and music ministry for several decades. He is a credentialed minister with the Assemblies of God.
Workshop 3F – Marketing for Writers Who Don't Like to Market (Friday 1:50 – 2:45)
Why don't we market? We don't know how, we're overwhelmed, we don't think it's important, we don't think we have time, we're afraid, we don't know where to start. his class will look at marketing and promoting your book in a different light, starting with Jesus' Parable of the Talents. We will define marketing simply as engaging with others. These are the questions that will be presented:
Why to engage?
Who to engage?
When to engage?
Where to engage?
Jim Hart—Hartline Literary Agency
FICTION: suspense/thrillers/mystery, romance (contemporary, historical, suspense, Amish, general market, legal & political thrillers, action adventure, literary, inspirational, women's fiction, cozy mystery, speculative and sci-fi. Fiction writers should possess a strong and growing platform.
NONFICTION: Currently Jim is most interested in non-fiction on the topics of Christian living including the exploration of a deeper relationship with Jesus, thoughtful/reflective work, and theology for the layman. He is also looking at biographies and profiles, discipleship and personal growth, church growth, men's books, prayer and spiritual warfare, women's issues, social issues, parenting, leadership, and some self-help. Non-fiction writers will need to show a strong platform in their area of expertise.
CHILDREN & YA: None
Helpful Tips: Increasingly, fiction and non-fiction authors are encouraged to promote their novels themselves through writers' conferences, book signings, and web sites. We suggest you establish a web site, and you'll need to create promotional giveaways, arrange your own book signings, or attend writers' conferences. Think outside of the box.
---

Greg Johnson
President, WordServe Literary
Author

Greg has been in publishing for more than 25 years. Before becoming a full-time literary agent in 1994, he wrote and published 20 works of nonfiction with traditional publishers, as well as being an editor for a teenage boys magazine for five years. In his years as an agent, he has personally represented more than 2,300 books and negotiated more than 1,800 contracts to over 85 publishing houses. These works include adult trade books (non-fiction and fiction), children's books, specialty Bibles, movie options, video curricula, audio products, gift books and greeting cards.
While Greg's stable of authors is near full, he will occasionally take on new authors and new projects. Along with representing a broad array of adult nonfiction and fiction, Greg works with pastors and speakers, male and female, who have important and compelling messages to author for their constituents. He has also carved a niche by representing military nonfiction/memoir for those who have served our country from WWII until today. Business books, health and humor rounds out what he is looking to acquire.
Greg is married to Becky and together they are parents of six adult children and seven grandchildren. They make their home near Denver, Colorado.
Greg Johnson—WordServe Literary: General and Christian Market
URL: www.wordserveliterary.com/submission-guidelines
FICTION: Women's, Historical, Suspense, Legal, Literary, Mainstream, Supernatural, Romance
NONFICTION: History, Military, Biography, Health, Self-help, Memoir, Family, Current Affairs, Money, Popular Culture, Psychology, Women's Issues, and other various topics
CHILDREN & YA: We will consider select titles in YA, Middle Grade, and Children's Literature. NO Fantasy or Sci-Fi
Overworked topics: We will NOT accept Gift Books, Poetry, Short Stories, Screenplays, Graphic Novels, Science Fiction or Fantasy for any age.
Helpful Tips: Acceptable word counts: 60,000 to 120,000. Please remember this is your first writing sample and it may be your only chance to WOW us … so write your query accordingly. There are numerous books, websites, and blogs on how to write great queries (including our own Excelling at the Craft of Writing).
---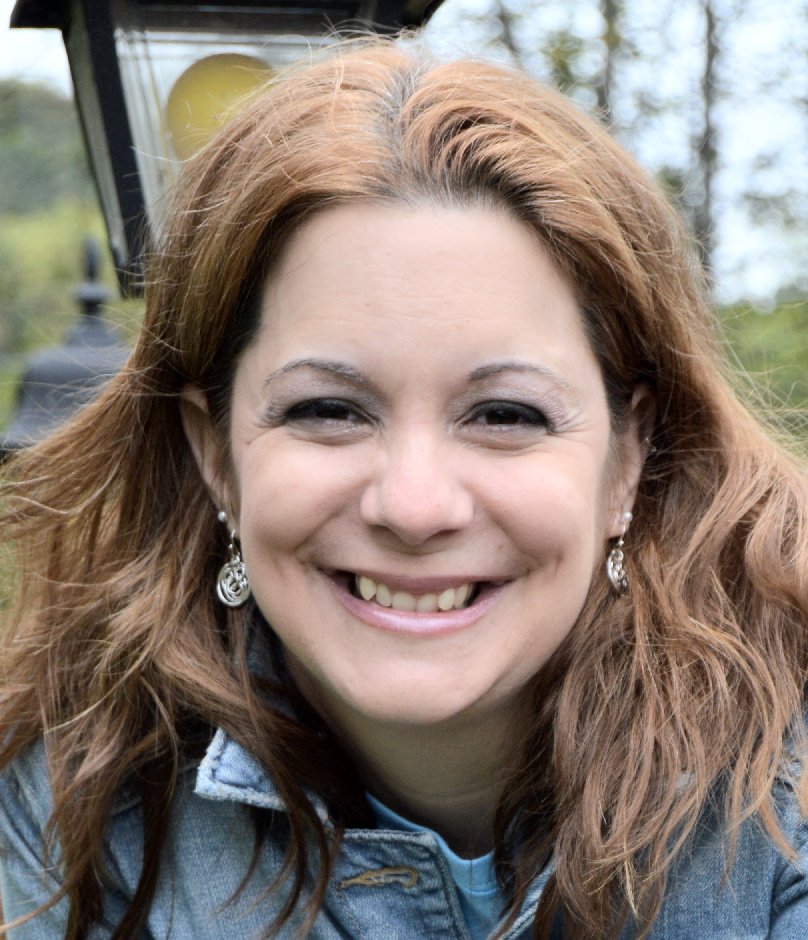 Michelle S. Lazurek
Associate Literary Agent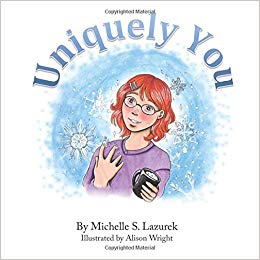 WordWise Media Services
Author, www.Wordwise media.com

Michelle is a multi-genre award winning author, speaker, pastor's wife, and writing coach. She is a regular contributor for ibelieve.com and crosswalk.com, a movie reviewer for Movieguide Magazine, and a columnist for Leading Hearts Magazine. She also is a literary agent for Wordwise Media Services. When not working, she enjoys sipping a Starbucks latte, collecting 80s memorabilia, and spending time with her family and her crazy dog, Cookie.
Workshop 4G – Writing Books for Children (Friday 1:45 – 2:40)
Many people want to write for children. But how do you write engaging content that not only tells a story but also keeps a young audience engaged despite the instant gratification world in which we live? In this workshop, Michelle will address the following aspects of children's writing:
Why is writing children's book so important?
Five tips to help you if you have a desire to write but don't know where to start
Four ways to keep children engaged in the story
How to structure your book
Michelle S. Lazurek—WordWise Media Services
URL: www.Wordwise media.com
FICTION: All
NONFICTION: All
Helpful Tips: Any work of fiction must be complete before we consider it. Unfinished nonfiction is acceptable with a proposal.
For info on booking your appointments click here.

New!
The Christian Writers Market Guide 2021
Retail $29.99
Your price, only $24.99
plus $4 shipping.

No charge for shipping for orders over $35 from the Write His Answer Bookstore.
Click here to order securely online.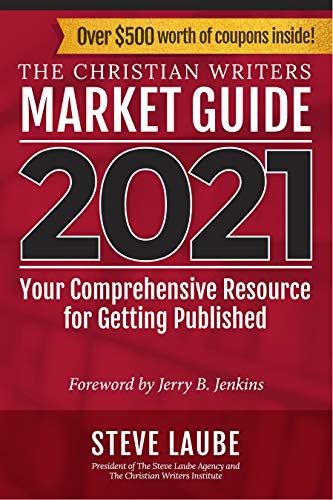 For more information on editorial needs, be sure to check the The 2021 Christian Writer's Market Guide available at a discount from the Write His Answer Bookstore. To help you prepare for GPCWC, I encourage you to also check out the other titles in our bookstore. There is no shipping charge for orders over $35, and all the books are discounted. Book sales help us meet conference expenses.