Faculty are available for free one-on-one 15-minute appointments! Be sure to complete and return your Appointment Request form that you will receive when you register as soon as the all the bios and editorial needs are posted. But not to worry! As long as your form is received by April 15 appointments will be scheduled in the order that you registered. All appointment requests must be received by April 30.

For more information on the genres agents are interested in representing as well as editorial needs, be sure to check the The 2019 Christian Writer's Market Guide available at a discount from the Write His Answer Bookstore. To help you prepare for CCWC, I encourage you to also check out the other titles in our bookstore. There is no shipping charge for orders over $35, and all the books are discounted. Book sales help us meet conference expenses.
Agents

For more specific info, click the link with their bios below.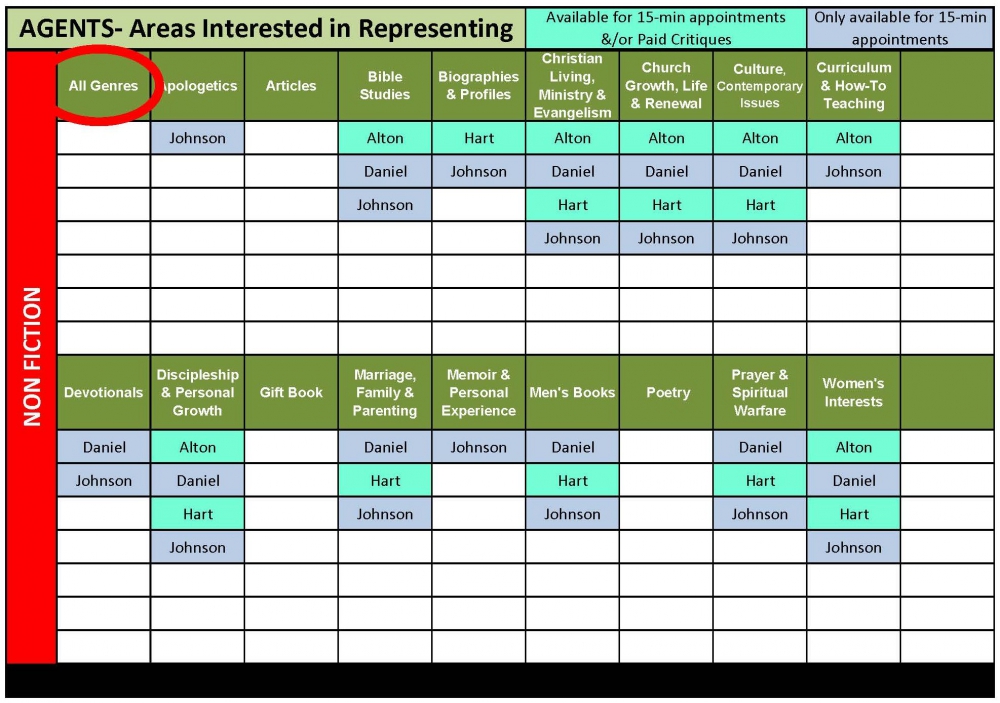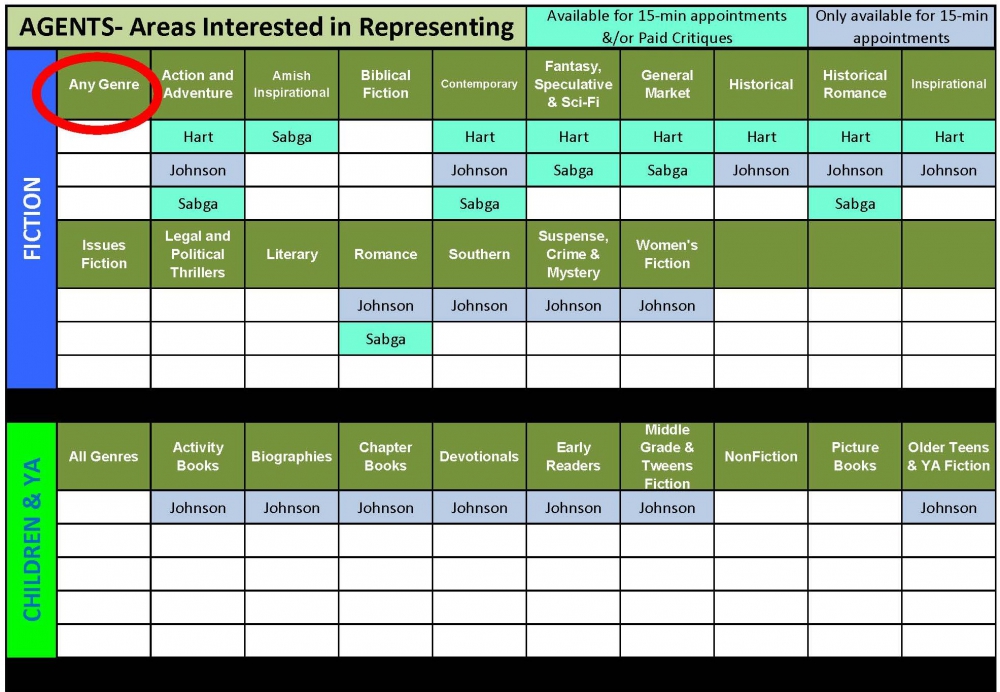 Click here for a PDF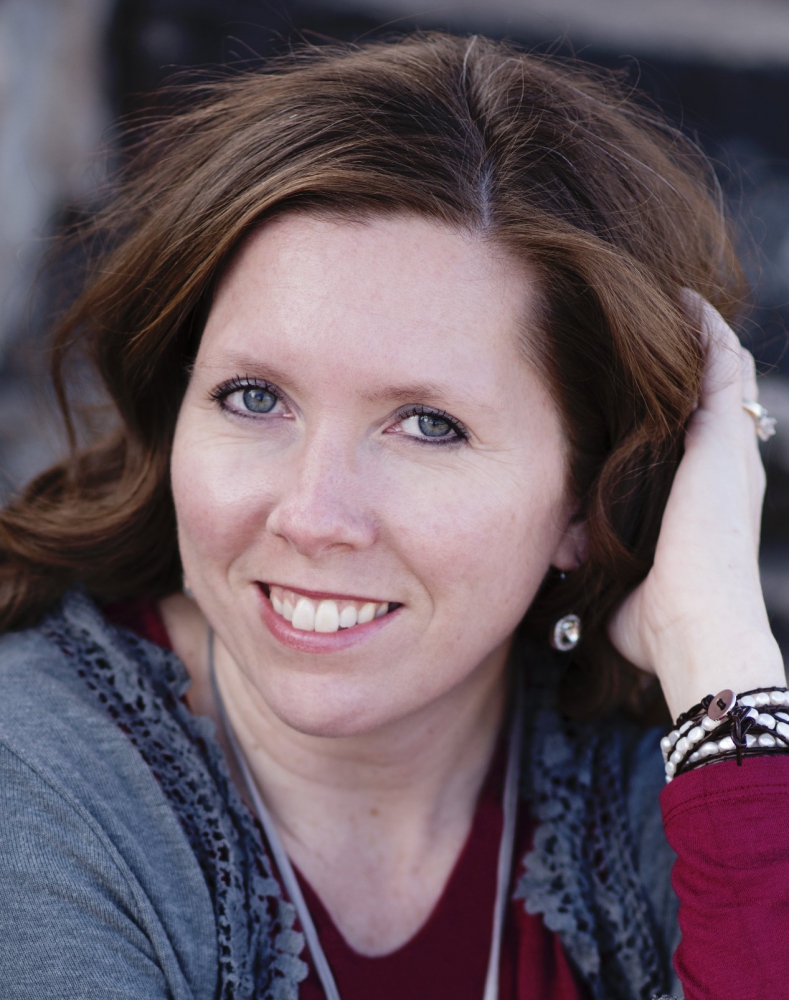 Stephanie Alton
Literary Agent
The Blythe Daniel Agency, Inc.
Director, BlogAbout

Stephanie is a literary agent and director of the agency's blog network, BlogAbout. She specializes in creating custom launch teams, blog campaigns, and webinars with industry pros through the BlogAbout Blogger Network. Several of the books she has collaborated on have been in the top 10 on the New York Times Best Seller List and rated #1 on Amazon. She consistently engages with publishers, authors, podcasters, ministries, and creative businesses to be able to offer compelling and trendy material to the hundreds of bloggers whom she works with to review and give away new books, movies, and merchandise.
New as an agent but not new to the world of publishing, Stephanie has worked with authors and critiqued book proposals over the years. She brings a unique approach to coaching her clients in a way that helps them transform their work and leads them to excel beyond what they envision. Stephanie has also been able to offer strategic platform building techniques to aspiring writers and help them shape their writing and blogs into what an agent, publisher, producer, or reader is looking for.
Currently Stephanie lives in and loves to explore Colorado with her husband and two boys. Their love for blasting down trails with almost anything with wheels and covered in mud has given her a greater appreciation for the outdoors. When she is not glamping with the family or logged into the publishing community, she is probably dreaming of having a cleaner house and a personal chef. You can connect with her on the BlogAbout's Facebook group.
Click here for her interests and availability for paid critiques.
---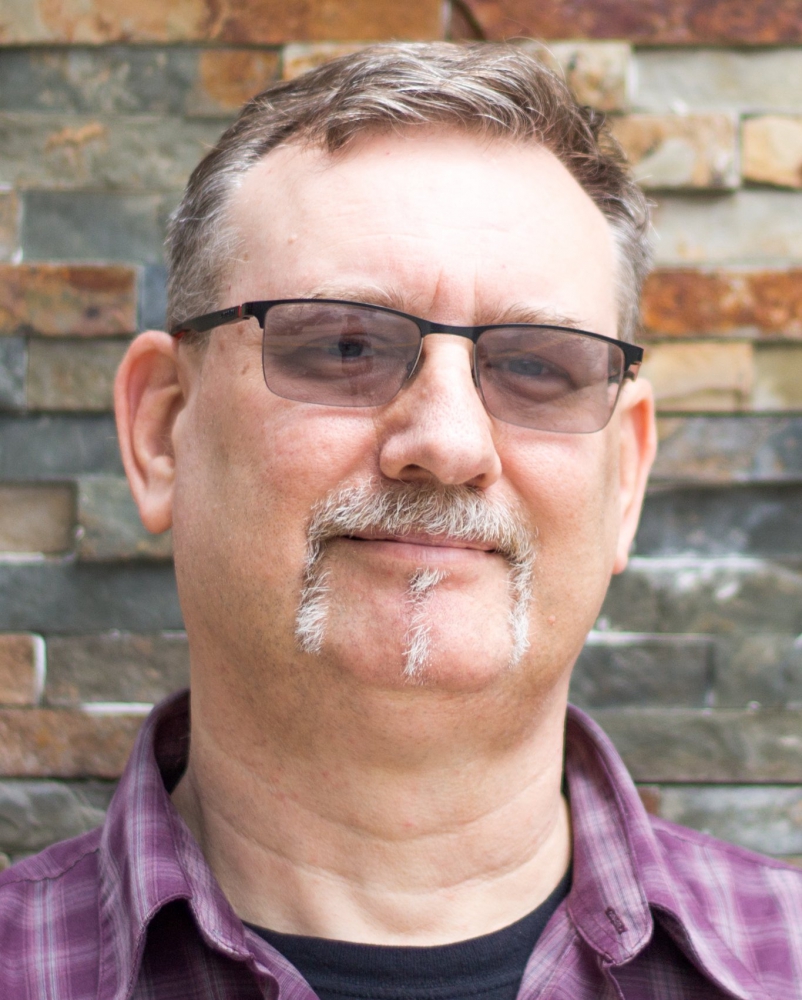 Jim Hart
Literary Agent
Hartline Literary Agency

Jim is also a singer/songwriter/worship leader and has been involved in youth and music ministry for several decades. He is credentialed with the Assemblies of God.
Jim's clients include both veteran and debut authors and represents a mix of nonfiction and fiction clients. He serves both Christian and general markets. Currently Jim is most interested in nonfiction on the topics of Christian living, church growth, leadership, business, social issues, parenting, and some self-help. Nonfiction writers will need to show a strong platform in their area of expertise. He is not looking at memoirs or devotionals at this time.
Jim is looking at select fiction in these categories: suspense/thrillers, romance (contemporary, historical, suspense, Amish), women's fiction, and some speculative and sci-fi. Fiction writers should possess a strong and growing platform. He is not looking at children's or middle-grade fiction at this time.
Jim is not looking at proposals for books that have been previously self-published. Please do not send proposals for books that include graphic language and sex.
See Hartline's website for helpful info on a proper proposal, structuring a fiction and a nonfiction proposal, and a checklist to help you determine if your manuscript is ready to submit.

Early Bird Workshop – Starting Strong (Wednesday, E18, 4:45 – 5:45)
The first pages of your nonfiction book need to hook, inform, and persuade your reader. How to begin unpacking your Big Idea in the early pages of your book.
Click here for his interests and availability for paid critiques.
---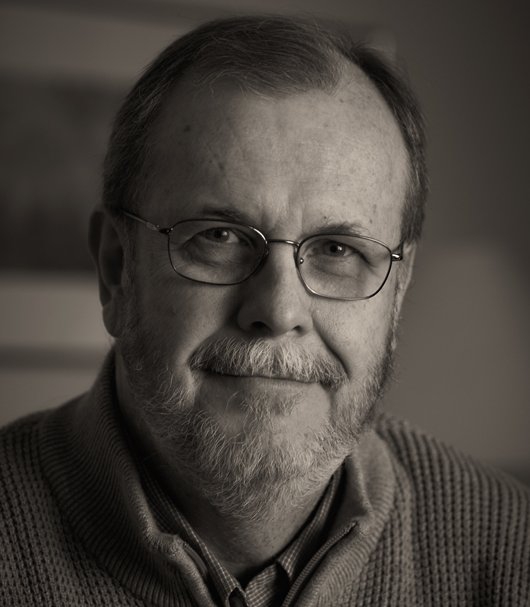 Greg Johnson
President, WordServe Literary
Author

Greg has been in publishing for more than 25 years. Before becoming a full-time literary agent in 1994, he wrote and published 20 works of nonfiction with traditional publishers, as well as being an editor for a teenage boys magazine for five years. In his years as an agent, he has personally represented more than 2,300 books and negotiated more than 1,800 contracts to over 85 publishing houses. These works include adult trade books (nonfiction and fiction), children's books, specialty Bibles, movie options, video curricula, audio products, gift books, and greeting cards.
While Greg's stable of authors is near full, he will occasionally take on new authors and new projects. Along with representing a broad array of adult nonfiction and fiction, Greg works with pastors and speakers, male and female, who have important and compelling messages to author for their constituents. He has also carved a niche by representing military nonfiction/memoir for those who have served our country from WWII until today. Business books, health and humor rounds out what he is looking to acquire.
Greg is married to Becky and together they are parents of six adult children and seven grandchildren. They make their home near Denver, Colorado.
Click here for his interests.
---

Blythe Daniel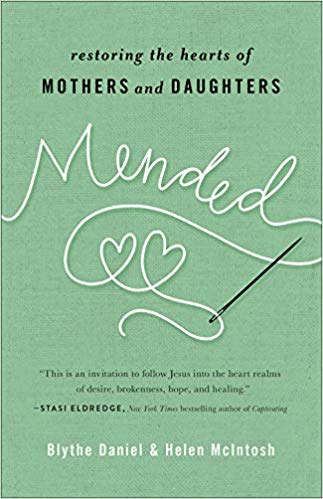 President, Literary Agent, and Marketer
The Blythe Daniel Agency, Inc.
Blythe is a literary agent and marketer who secures books with publishers, conducts publicity campaigns and online marketing. She helps writers build the right book proposal, secures contracts, promotes books, and has placed authors in the national media. She has worked in publishing for more than 20 years and represents bestselling nonfiction authors and new voices.
As an agent, she has represented authors associated with Focus on the Family, Cru, Proverbs 31 Ministries, Women of Faith, North Point Community Church, International House of Prayer, Dollar General, JPMorgan Chase, Houston Chronicle, The Huffington Post, Today Show Parenting, American Management Association, and others.
As a publicist, she has booked authors on hundreds of media outlets, including Today Show, Good Morning America, Fox News, CNN.com, Inc., The Washington Post, Focus on the Family, Business News Daily, and others.
Blythe lives in Colorado Springs with her husband, daughter, and boy/girl twins. She actively works with the next generation ministry at their church and loves talking about God, exploring places and conversations with her family, and watching Auburn football games and Hallmark movies with Starbucks in hand.
Blythe and her mother Helen McIntosh are the co-authors of Mended: Restoring the Hearts of Mothers and Daughters (Harvest House Publishers, 2019).
Workshop – Half a Wallet, One Life, Three Months (Thursday, 1F)
Authors, indie published or traditionally published, feel stretched. Funds are limited. They are only one human. And they have three months to prepare and kick things off with a new book to capture readers. What should be included on your marketing list? What is best for authors to pay for or create on their own? As an agent and now author, I'll share what I've seen with clients and my own experience of what can be left off but what is essential to launch a book well and keep it out there for more than launch week. We'll look at timelines and tips to help your wallet and your time.
Click here for her interests.
---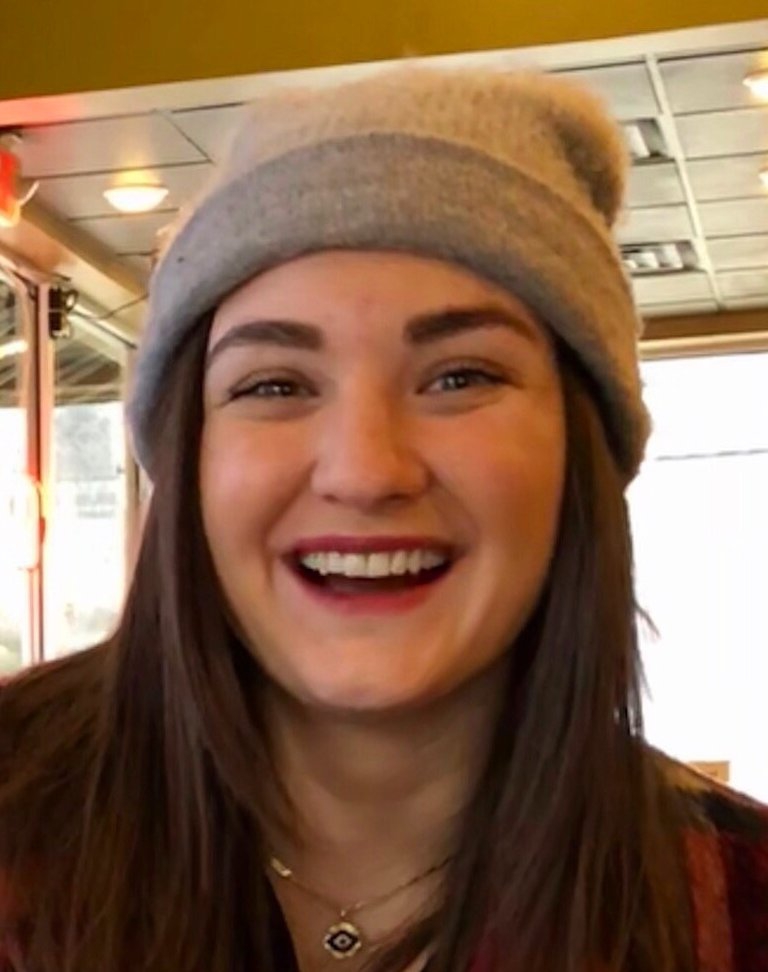 Lesley Sabga
Associate Agent
The Seymour Agency

Since graduating from The University of Kentucky (Go Cats!) and obtaining her Editorial Certification from The University of Chicago, Lesley has worked as an editorial intern and freelancer for multiple publishing houses. She's also been working for The Seymour Agency since 2014. Starting out as an eager intern, she worked her way up to a Literary Assistant, and in the fall of 2017, Lesley became an Associate Agent with The Seymour Agency.
When she is not rescuing animals or searching for her next debut author, Lesley is a constant occupant at local bookstores in Colorado Springs and is a self-proclaimed coffee aficionado.
Workshop – Building a Social Media Platform and Brand (Thursday, 2F)
We will explore why social media platforms are essential to building your brand as an author and what publishing professionals look for specifically.
Interested in representing – Lesley loves intricate and vivid world-building and character driven plots. She is actively acquiring MG, YA, and Adult fantasy/science fiction and she is always down to read a dark and twisty suspense or thriller featuring strong, female protagonists. She also loves a classic happily-ever-after romance or curling up with a good mystery. She is also interested in acquiring narrative nonfiction. Visit again Blythe is interested in representing, areas of expertise for one-on-one appointments, and availability for paid critiques.
Click here for her interests and availability for paid critiques.

Other Professionals

For more info, click the link with their bios below.


Click here for a PDF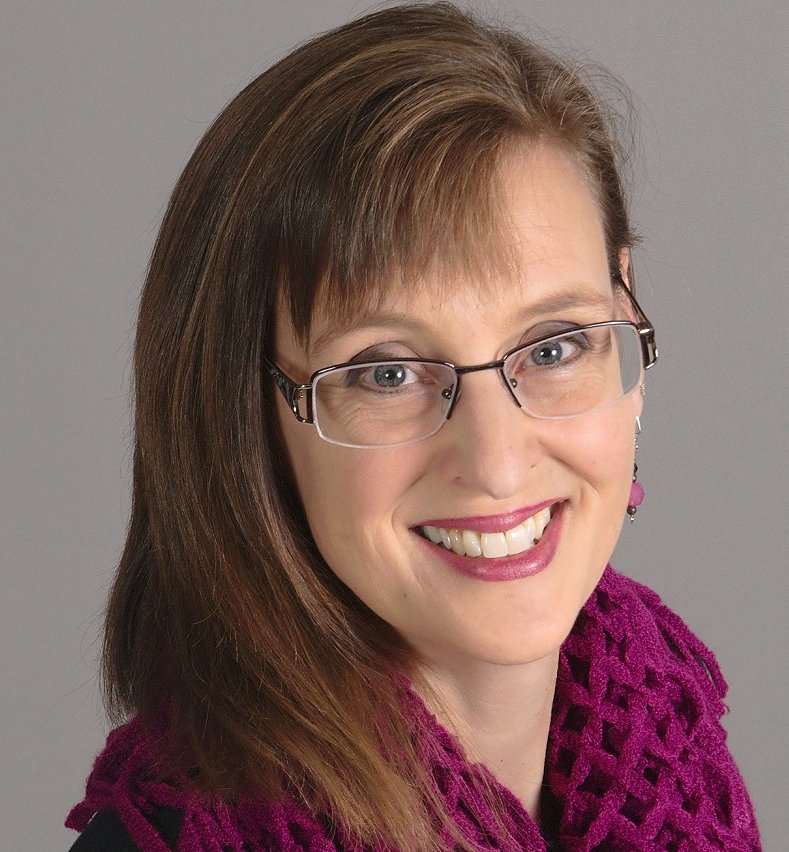 Sarah Bolme
Director, Christian Indie Publishing Association (CIPA)
Owner, Crest Publications
Author

Sarah is the Director of Christian Indie Publishing Association (CIPA), the new name for the Christian Small Publishers Association (CSPA) that celebrated its 15th anniversary this January. The organization has changed its name to better reflect the current publishing landscape and the authors and publishers it serves. Their mission and focus stays the same: To provide information, tools, and resources to strengthen small publishers and independent authors, and to continue to represent this group to the larger Christian book industry.
Sarah is also the owner of Crest Publications and the author of 7 books including the award-winning Your Guide to Marketing Books in the Christian Marketplace and numerous articles. A clinical social worker by education and experience, Sarah stumbled into the world of publishing after her two self-help books were published by a small publisher. Sarah and her husband, a fiction author, then collaborated on a set of board books for infants and toddlers after the birth of their children. After much thought and research, they decided to publish the project themselves. This decision led to the creation of Crest Publications and Sarah's journey into publishing and marketing books. Visit her blog – http://marketingchristianbooks.wordpress.com.
Continuing Session – You Can Indie Publish and Market Your Book
Gain the knowledge and tools you need to publish and market your own book affordably. Topics will include: Three Things to Do Before You Publish Your Book, Preparing Your Manuscript for Publishing, DIY: Publishing Your Book, Obtaining Book Reviews for Your Book, and Marketing Your Book: The Essential Ingredient.
Click here for areas of expertise for appointments.
---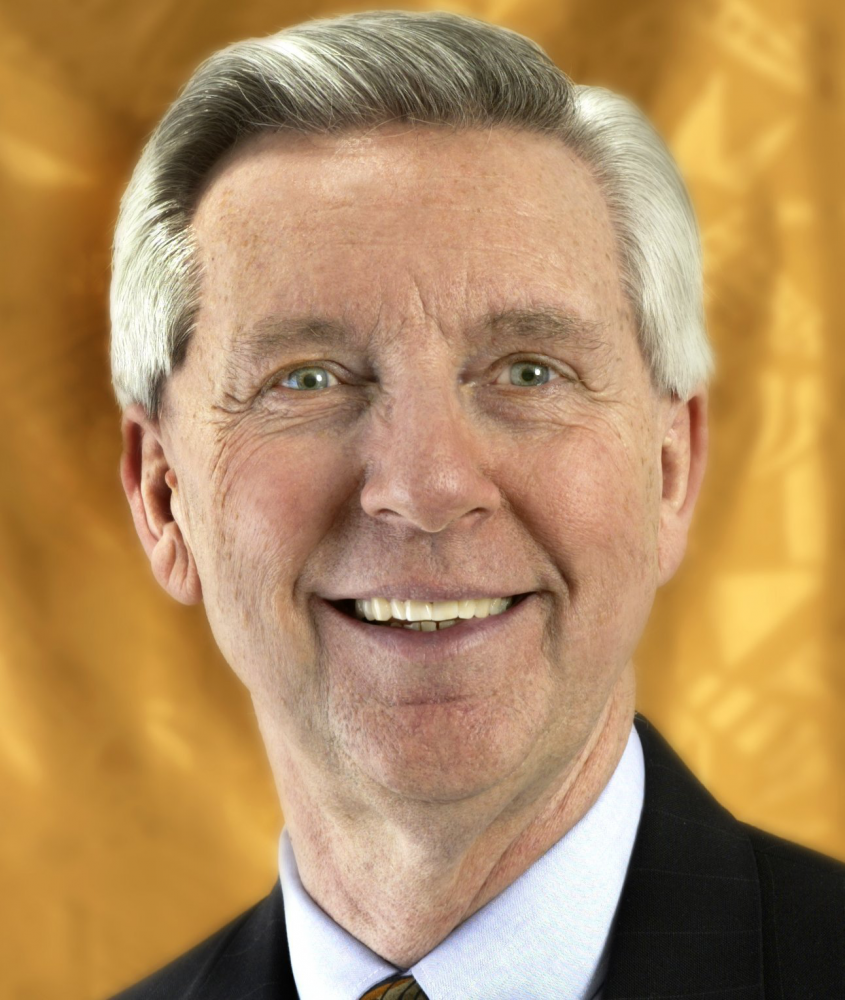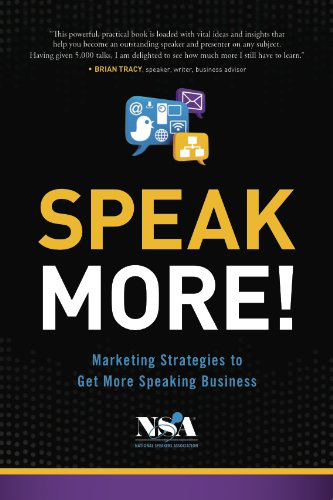 Dick Bruso
International Speaker, Author
Branding/Marketing Expert
Founder, Heard Above the Noise®

An international speaker, author, and founder of Heard Above The Noise®, Dick Bruso is a highly regarded branding and marketing expert. He teaches his audiences and clients how to develop and expand their brands to powerfully penetrate the marketplace.
His clients include best-selling authors, in-demand speakers and successful entrepreneurs, as well as business and ministry leaders. He authored the book, Bible Promises: Help and Hope for Your Finances, and is a contributing author, on the topic of branding, to the popular books, Paid To Speak and Speak More!
Dick enjoys photography, writing lyrics, and living in Colorado. Most of all, he likes spending time with his wife, Joann, his four daughters and son-in-laws, nine grandchildren, and two little rascally dogs named Spanky and Darla.
Workshop - Create a Best-Seller Brand (Friday, 3E)
Develop a unique brand that will powerfully capture the marketplace by applying the "umbrella branding" approach to every aspect of your writing career.
Workshop – Fast-Track Your Speaking Outreach (Friday, 4E)
Accelerate your writing career by tapping into the ideal professional speaking organizations, resources, and tools. Come learn the inside secrets every Christian writer needs to know about the world of public speaking.
*Exclusive Bonus! Everyone attending either of these sessions will be given a complimentary 30-minute, post-conference, one-on-one phone consultation with Dick to help further their writing and speaking careers.
Click here for areas of expertise.
---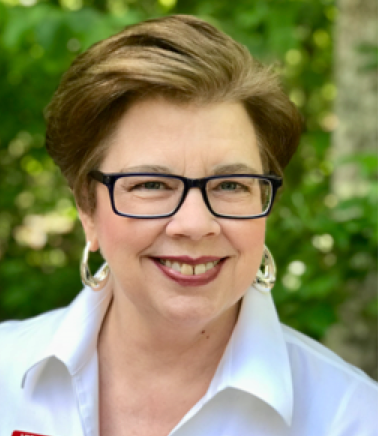 Patricia Durgin
Founder
Marketers On A Mission
Patricia is the founder of Marketers On A Mission, the FB Live program offering tutorials and interviews by and for Christian writers and speakers. She hosted over 200 60-minute episodes in 2018 and she's still going strong!
In the last 25+ years, Patricia has written and delivered over 5,000 presentations in business, church, and community settings, and in recent years, at Christian writers conferences.
She dissects complex online marketing tasks, moving learners from, "I'll never be able to do this!" to, "I can't believe this is so easy!" Her three secrets? Rediscover the fundamentals. Start basic—get fancy later. And keep a vision of your audience's needs at the forefront. (This will help you push through the tough stuff.)
Patricia and her husband David live near Atlanta. Each of their four children (two daughters and two sons-in-law) serve Christ in full-time ministry. Their three grandchildren are a delight.
FB Live Program: https://www.facebook.com/MarketersOnAMission/ Weekdays 12 PT / 3 ET
Early Bird Workshop – Email Marketing (Wednesday, E13, 3:30 – 4:30)
Let's face it. Email marketing takes work. And the tech is complicated. How does getting someone to put their name in that magic "sign up" box help you sell books and services, anyway? And once someone signs up, what do you say? See the step-by-step graph that shows how the tech works, then learn the strategies and tactics to create your first (or next) email series. You'll leave this workshop with a 5-Part Email Series Blueprint. (No laptop required.)
Workshop – Redesign Your Social Media Plan (Friday, 4F)
Learn how to keep your audience engaged with social media content that applies directly to their lives (even if you don't write all of it). Your answer to a single pivotal question I'll ask will revolutionize everything … forever. Never be afraid to post social media content again! You'll leave this workshop with a redesigned Social Media Plan. This session focuses on SM content only. It does not include how to create SM images. (Laptop helpful but not required.)
Workshop – Facebook Live 101: Five Elements of a Successful FB Live Program (Saturday, 5F)
Do you have what it takes to host a FB Live program? You can simply activate the "Go Live" button and share from your heart. Or you can host a regularly scheduled program and become a trusted resource for your target market (particularly useful for pastors and ministry leaders).
But why bother in the first place? Because Facebook "pushes" a FB Live post out to more people than any other type of post, so if you're looking for organic marketing (meaning no paid ads!), a FB Live program might be your answer.
You'll leave this class with the 5 foundational answers needed to host any successful FB Live program.
(Laptop not required. This is not a technical class.)
Click here for areas of expertise.
---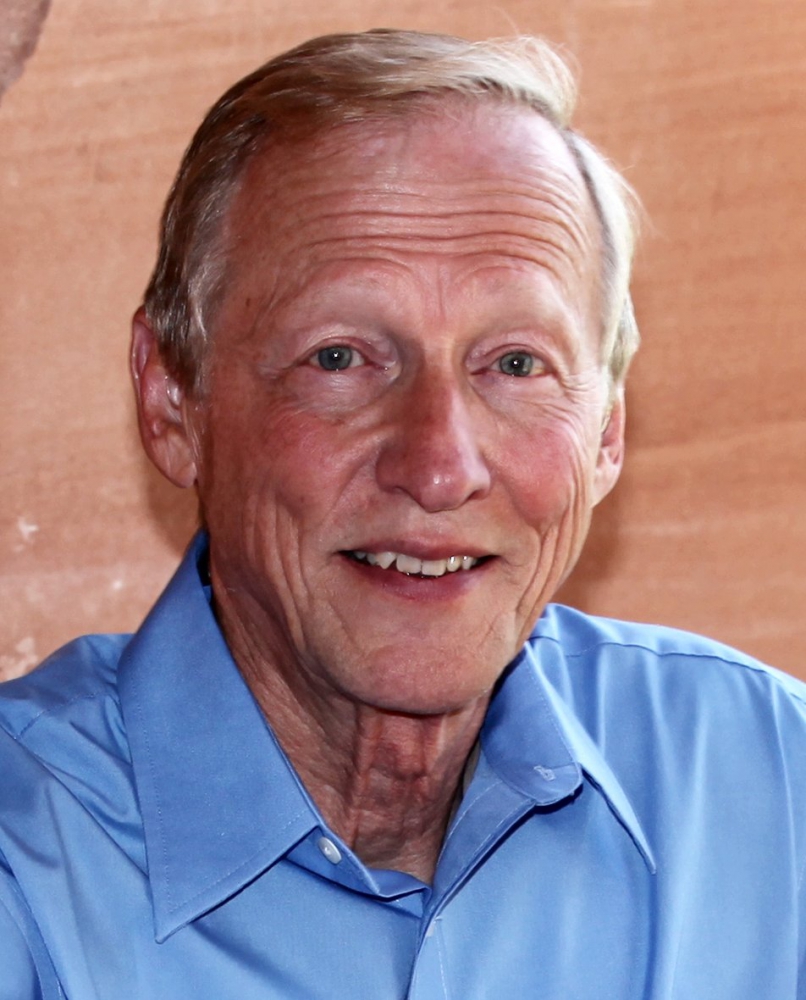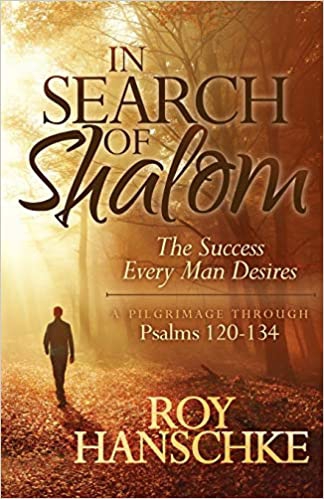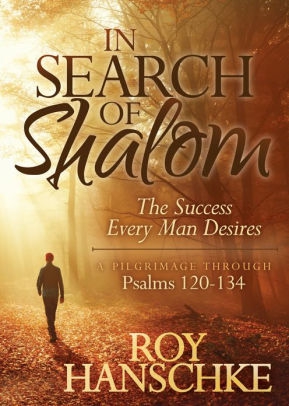 Roy Hanschke
Author, Speaker, Trainer/Coach
Radio Personality, KPOF morning show
(broadcasting from conference Thursday and Friday am)
www.howdidimissthatmm.com

Roy is a Christian radio personality and speaker who has coached beginning and seasoned speakers for over 18 years. He is also a 30-year (plus) veteran of Christian radio. His morning show is heard at AM91 KPOF and worldwide on streaming audio at www.AM91.org. He is also the author of In Search of Shalom: The Success Every Man Desires. Roy understands the needs of men and how to effectively communicate principles from God's Word that help men succeed in a society bent on discouraging, if not destroying them. His job in Christian radio allows him to hear men's stories, meet with pastors, pray with men at their businesses, and speak to them in churches and church men's groups. He knows how hard it is to be the influence most Christian men want to be in their world.
Roy trained for ministry at Moody Bible Institute, Trinity College (Deerfield, Illinois), and Trinity Evangelical Divinity School where he received degrees in Biblical Studies and Religious Education. Roy received additional training from the school of hard knocks in church pastoral ministry, commercial real estate, on the staff of a government agency, and running his own speaker training business.
Roy loves reading, sharing his own daily devotionals on his morning radio show, teaching speaker workshops, ministering to neighbors, and hiking in the mountains of Colorado. Roy and his wife live in Centennial, Colorado, near their three children and sixteen grandchildren. He and his wife attend South Suburban Christian Church.
Early Bird Workshop – So, You Have Been Indy Published for a Year . . . with Bob Ruesch (Wednesday, E10, 3:30 – 4:30)
Roy and Bob will talk about the publishing process with an indie publishing company and a traditional publisher. They will discuss the pitfalls, snags, and triumphs of getting a book published in each venue. You'll learn how to choose a publishing company; what the publisher requires from the writer; and what to expect during the selection, working process, and bringing a title to the market for the first time.
Speakers' Clinic – by application
If you've been avoiding the challenge to begin speaking or need to improve what you're already doing, this is the clinic for you. Roy will help you discover your ministry focus, organize one of your talks to maximize time and effectiveness, present it with power and pizzazz, and market your message through radio. You'll have an opportunity to test what you learn and receive helpful evaluation from Roy and your peers.
Click here for areas of expertise for one-on-one appointments.
---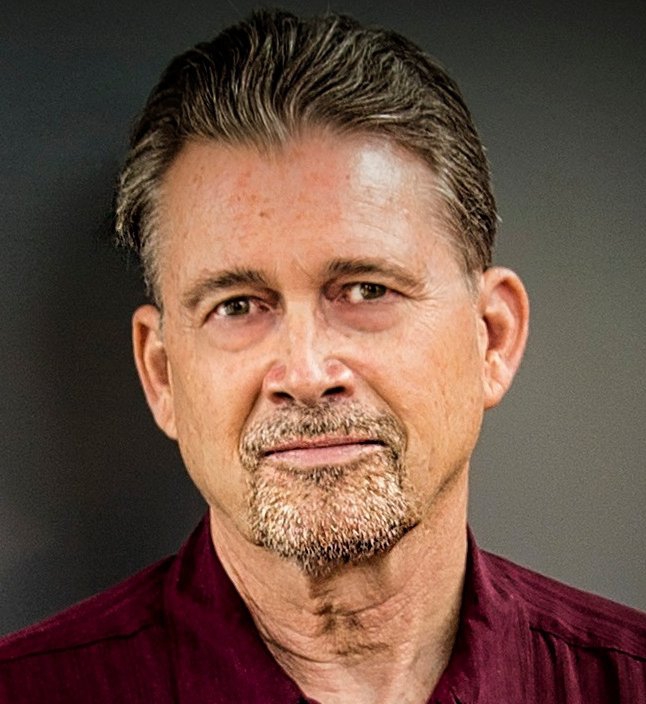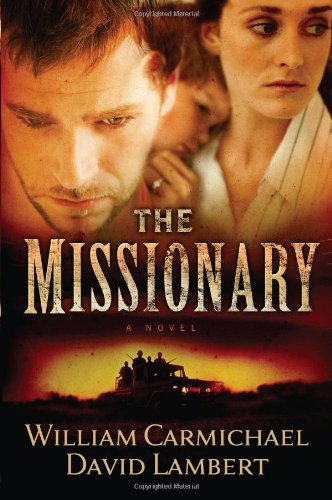 Dave Lambert
Owner, Lambert Editorial
Author

Dave is the owner of Lambert Editorial, which has been serving publishers and authors since 2003; the author of 11 books (including The Missionary and, with Tennessee Governor Bill Lee, the 2018 memoir from Thomas Nelson, This Road I'm On). He is the former senior fiction editor at Howard Publishing, a division of Simon & Schuster; and former executive editor for fiction at Zondervan.
Fiction Clinic – by application
Taught by a fiction writer, editor, and teacher with more than 40 years of experience including more than 20 years as an acquiring editor in fiction for HarperCollins and Simon & Schuster, this hands-on clinic will help you with your work in progress as well as your fiction technique in general. Besides the 6 hours of group workshop time, you will meet for a half hour individually with the instructor.
Click here for areas of expertise for one-on-one appointments.
---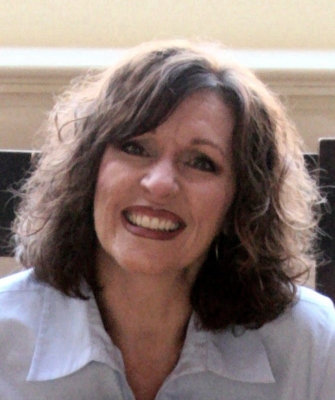 Becky Spencer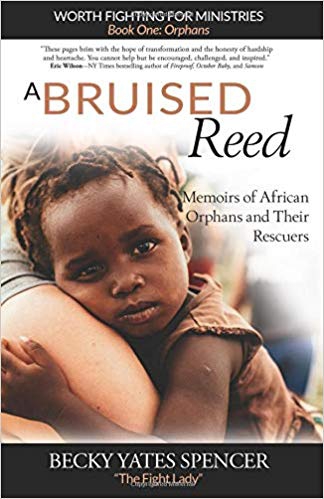 Author, Speaker
Songwriter, Worship Leader
Worth Fighting for Blog
Co-founder & Executive Director, Grand Staff Ministries

Becky and her husband, Tracy, have been on an adventure together for over 40 years, and the highlight has been raising their 8 children (4 birth, 4 adopted) and playing Grammy and Grandpa to 26 grandchildren. They are co-founders of Grand Staff Ministries, Inc., based in Buhler, Kansas, which features a sponsorship program that ministers to abandoned, orphaned, and vulnerable children in Swaziland, Africa. The first orphan home they built in Swaziland, Angel's Rest, was dedicated this January. The ministry runs a thrift boutique to help with ongoing expenses of the orphan home. And they planted a new church in Buhler.
Becky speaks, sings, and writes about things worth fighting for—things like marriage, orphans, wayward children, and faith. When she's not on the road or at the boutique, you'll find her serving her guests at their home-turned-bed-and-breakfast or sharing the love of Jesus with the people He sends her way. Or maybe dreaming of the next adventure . . . to be continued!
Workshop – Growing Your Ministry (Saturday, 6A)
Discover exciting ways your writing can springboard into other methods of sharing the message God has called you to deliver.
Click here for areas of expertise for one-on-one appointments.
---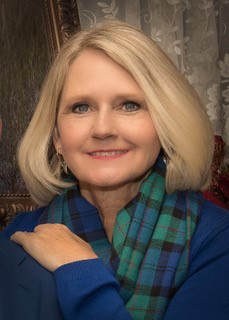 Shirley Taylor
Owner, Photographer
Main Focus Photography
Conference Photographer

Shirley began her experience as a professional photographer in the beautiful Zambezi River Valley of Zimbabwe, Africa, where she and her husband served for years as career international missionaries. While there, she especially enjoyed capturing images of the beautiful indigenous people of the area and the grandeur of a vast population of many wild animals. Main Focus Photography is the fulfillment of her desire to pursue photographic excellence resulting from her "main focus" – her personal passion for the Lord. She currently specializes in portrait photography but continues to enjoy wildlife and landscape photography as well.

Need a professional picture?
Wednesday through Friday Shirley will be available for 15-minute photo shoots for $35 paid to Shirley at the conference. Photo will be retouched if desired. A digital copy will be emailed after the conference and accompanied by a copyright release form. To sign up for a Thursday or Friday photo shoot, please add Shirley to your Appointment Request form. If you prefer a Wednesday appointment, call Shirley at 806-367-0015 to arrange a time.