Our authors are available for free one-on-one 15-minute appointments! Be sure to complete and return your Appointment Request form that you will receive as soon as all the bios and editorial needs are added to this website. For your appointments to be booked in the order that you registered, your form must be received by April 15 and you need to be paid in full unless other arrangements have been made. All appointment requests must be received by May 8. After May 8 you will need to sign up for appointments when you arrive at the conference.
Areas of Expertise
Please note: These are last year's charts!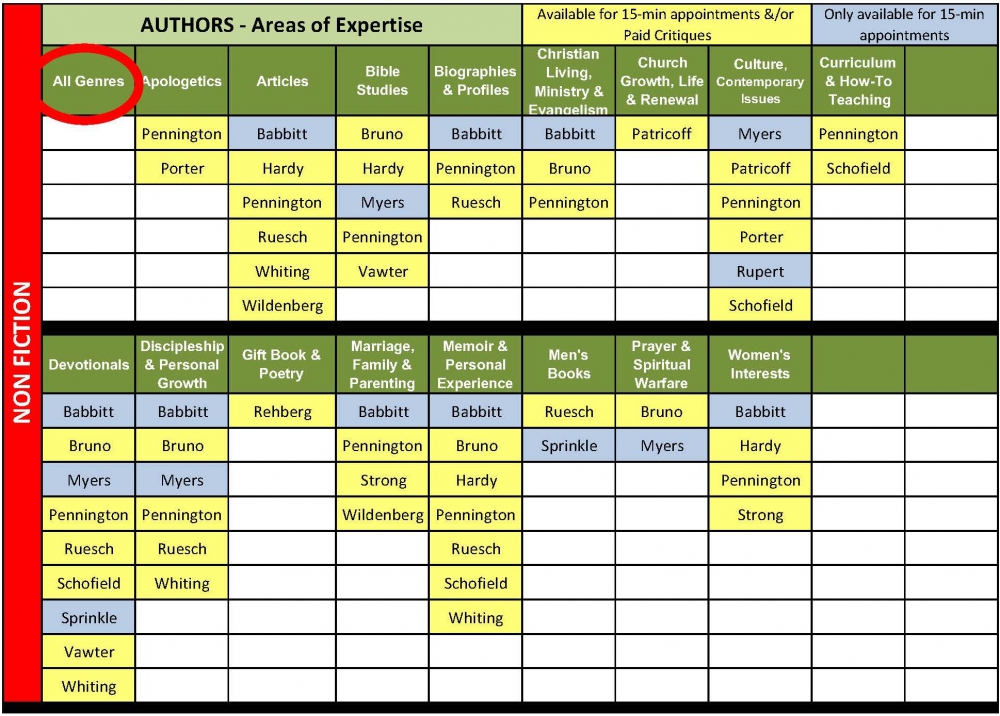 Visit again for PDF of this year's chart.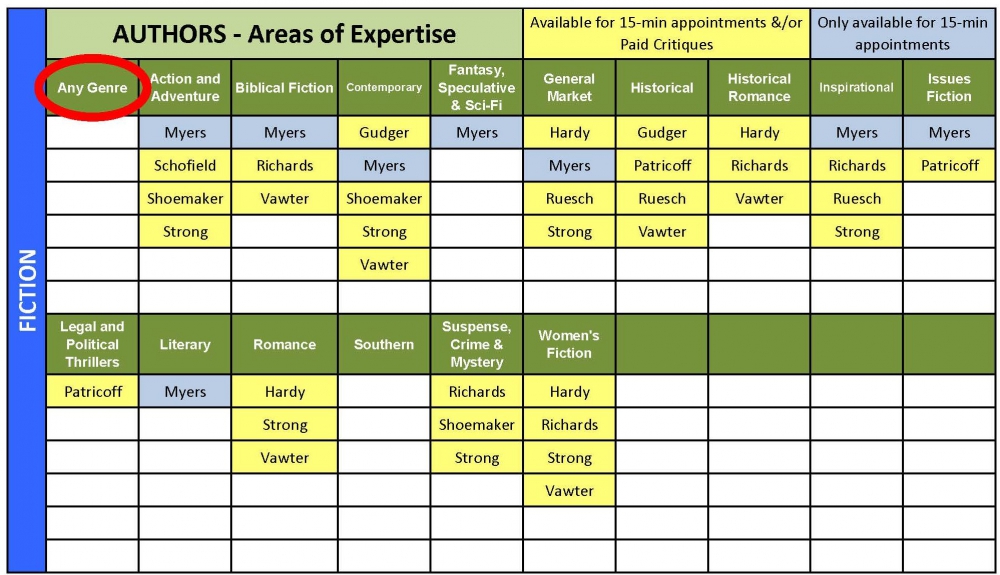 Visit again for PDF of this year's chart.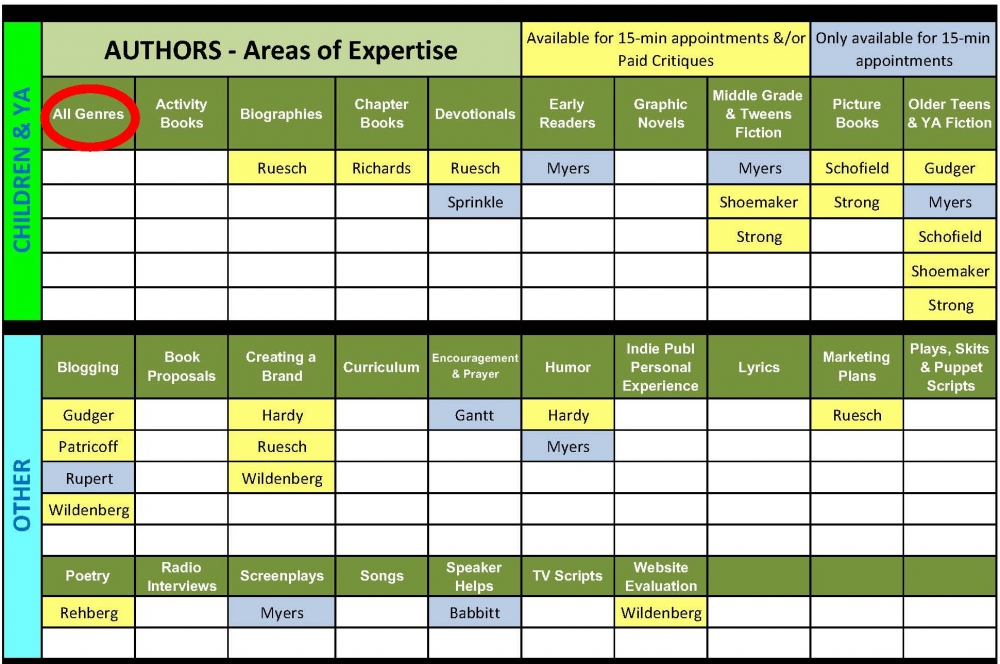 Visit again for PDF of this year's chart.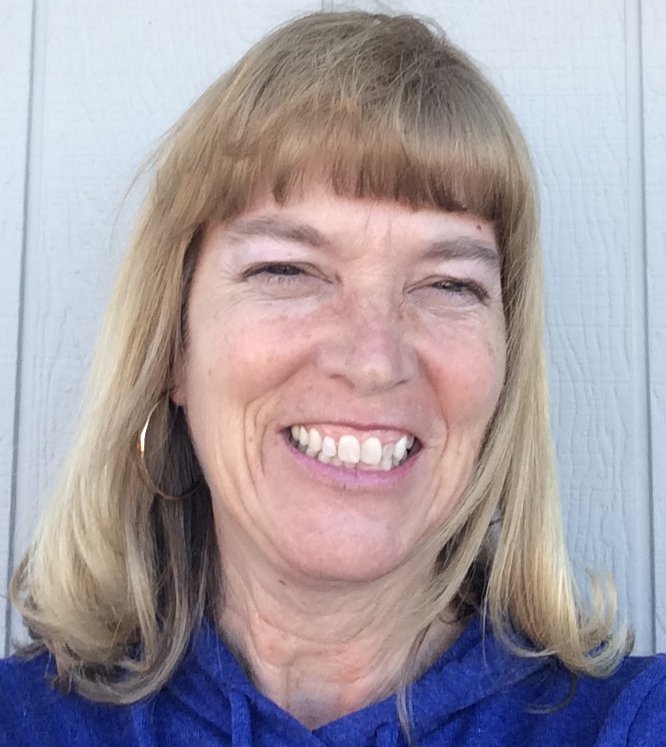 Chris Brack
Author
everythingregency.blogspot.com
Chris is an author and is fortunate to be a Colorado native. She has taught preschool for over three decades and enjoys giving her preschool children a love for reading. Her articles have found their way into craft and parenting publications, and her most recent children's book is Poison at the Pump, the first book in an "Imagination Station" trilogy. Hiking and camping are among her favorite activities.
Workshop: Writing Exciting Kids' Novels with Sheila Seifert (Saturday, 5G)
Your story idea might be brilliant, but if you don't know how to pace your plot, kids won't get to the end of your book. Join Sheila and Chris, coauthors of middle-grade novels, to learn their tips and tricks for keeping 8- to 12-year-olds excited about reading your books to the very last page.
Workshop: Character-Based Novels for Kids with Sheila Seifert (Saturday, 6G)
Get practical insights for developing a main character that kids will like, as Sheila and Chris, coauthors of Poison at the Pump and the upcoming Swept Into the Sea, share how to create full characters that move the plot forward.
---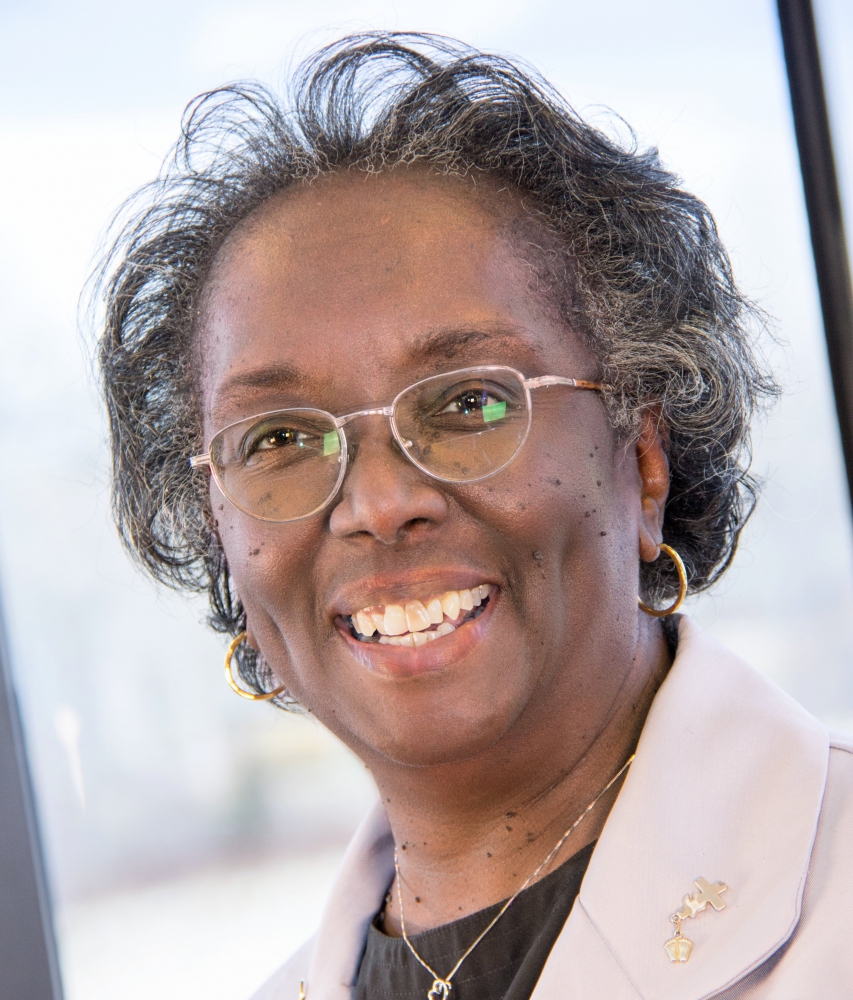 Beatrice Bruno
Author, Speaker
Drill Sergeant of Life
Beatrice is an Army veteran and former (but always and forever) Drill Sergeant. An ordained gospel minister and life and writing coach, Beatrice loves showing folks how to get over themselves and let go of the PAST. Having trained over 2,000 Basic Training soldiers through Army Basic Training to graduation, she has seen characters who run the gamut from straight-arrow to cone-head! Many of these real life characters will find their way into her fictional characters in her books.
And now, Beatrice has crossed over into an area few, if any, look forward to – Widowhood. Married for 27+ years to John who passed away in August of 2018, Beatrice has raised four children - his, hers, and theirs - to adulthood. Beatrice is now looking for her new normal . . . if there is such a thing . . . after losing her beloved husband.
Beatrice is spreading her wings as a novelist and creating the series, The Baby Chronicles, Volume 1, which includes the GI Josephines (Volume 2) and the Soldiers of the Lord (Volume 3). But Beatrice will not stop there. A mind for the unusual Christian experience, Beatrice is also working on Lara Rose, HGPI. Ask her what that acronym means and she will be glad to share it with you.
Beatrice's passion is in helping others to write the books God has given them to write. Inside of each individual writer, Beatrice believes God has planted a seed within that will glorify Him and edify His creation.
Learning Lab – Writer, Thou Art Loosed! (Wednesday, E5, 1:45 – 4:45)
Have you not yet published your first book? Or, have you published your first book but still doubt the gifting God has placed on the inside of you to write more books? Beatrice Bruno, The Write Drill Sergeant for YOU, is here to help you be loosed from those infirmities that would hold you in bondage so you can complete God's mandate for your life. Through interactive exercises, timed writings, and perspective illustrations and exercises, Beatrice will lead you on a 3-hour Phased writing experience to show you how to embrace the Writer-You and move forward to accomplish great writing exploits for the Lord. In this Mini-Bootcamp experience, you will write, laugh, cry, and expand as you sit in a writing atmosphere created for you to receive, believe, and trust God for the writing anointing that is yours! Click here for pre-class writing assignment.
Visit again for Beatrice's areas of expertise for one-on-one appointments and availability for paid critiques.
---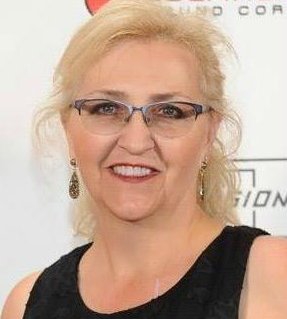 Dianne E. Butts
Writer, Author, Speaker
dianneebutts.com
Screenwriter
buttsaboutwriting.blogspot.com
biblepropheciesfulfilled.blogspot.com
Dianne has attended CCWC since 1990. She has published 300+ articles including an interview with a young filmmaker in the April 2020 issue of Clubhouse, six books, and has contributed to 21 more books, including the upcoming Divine Interventions from Guideposts Publishers. She is also a screenwriter and an award-winning short film producer/director. Her screenplay was a finalist in the Kairos Prize for Spiritually Uplifting Screenplays. Her short film, Thoughts & Prayers, was co-written with CCWC alumni Linda Evans Shepherd, Victoria Dorshorn, Paulette Harris, and Sherry Cook. Her films have been nominated for multiple awards. Thoughts & Prayers and The Door brought home the Evangelista Award two years in a row for the films with the clearest presentation of the gospel at the 168 Film Festival in Los Angeles. Dianne loves to help writers get started and grow in publishing and screenwriting. When she's not writing, Dianne enjoys riding her motorcycle with her husband, Hal. They are members of Christian Motorcyclists Association.
Early Bird Learning Lab: Build Up Your Author Platform with Social Media (Wednesday, 1:45 – 4:45)
Bring your laptop so you can work hands-on during this lab. We'll learn techniques to make every post more effective toward your goal of selling books. Build your Twitter and discover ways to keep Tweets rolling with a minimum of time investment. Build your Facebook Author page and employ secret techniques I've learned for getting exponentially more page and post views. Learn SEO-friendly ways to maximize every blog post. Build a blog, website, newsletter, and landing page. Build your Amazon Author Page (must have at least one product on Amazon) and learn how to use Amazon's Followers and Giveaways to market your book and build your Social Media Platform. Finally, discover a dozen sites to make book trailers and memes and images with quotations and more to market your books! Plus, everything we'll do (except the Twitter feed) is absolutely free.
Workshop: Let's Talk Screenwriting (Thursday, 2G)
You know your novel, story, or nonfiction book would make a great movie, but what do you do with it? Who do you approach and how? What materials do you need? We'll talk about how the film industry works and what steps you can take toward getting your book made into a movie.
Visit again for Dianne's areas of expertise for one-on-one appointments and availability for paid critiques.
---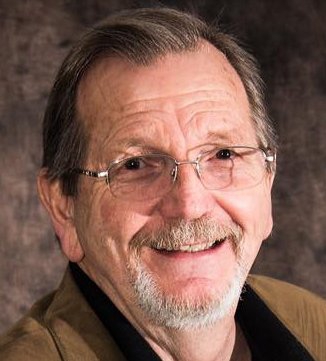 Michael Gantt
Pastor, Speaker, Missionary, Author
"Sharpening the Iron of the Church"
www.mkgantt.com
Director, Kenya Development Fund
Michael started out as a gospel singer in his teens, began preaching at 14, and in the course of the past 50 years he and his wife, Barbara, have raised up a large, vibrant family of musicians, singers, and preachers. He preached from the same pulpit for almost 38 years before turning over the leadership of the church to his oldest son.
Though Michael remains active in the local church, assisting his son wherever needed, he also maintains an active missionary ministry in East Africa as he has for over three decades, doing leadership training, church planting, and an exciting ministry to the Deaf through the Immanuel Christian School for the Deaf.
Michael is the author of five books and an active blogger on a variety of issues. His heartbeat is driven by the twin themes of guarding the integrity and authority of the Bible and the restoration of the home as the Center of the Kingdom.
Keynote – Old Paths, Ancient Markers: Guarding the Treasure of the Gospel
It wasn't the messenger the council feared, it was the message; it was the Name. They hoped their threats would frighten the believers into silence, but it only emboldened the disciples. Their prayer was powerful: "Grant unto us boldness to speak the word of God . . ." (Acts 4:29 ESV).
Caesar thought that he might strike fear into the hearts of the disciples, but he learned what so many have learned since then. The true follower of Christ is not discouraged by persecution and threats, but set afire by them. From deep inside a dungeon the victorious cry of Paul rings out even today, "I am bound in chains like a common criminal, but the Word of God is not bound!" (2 Timothy 2:9 ESV).
NOTE: Michael is available to meet with you for encouragement and prayer.
---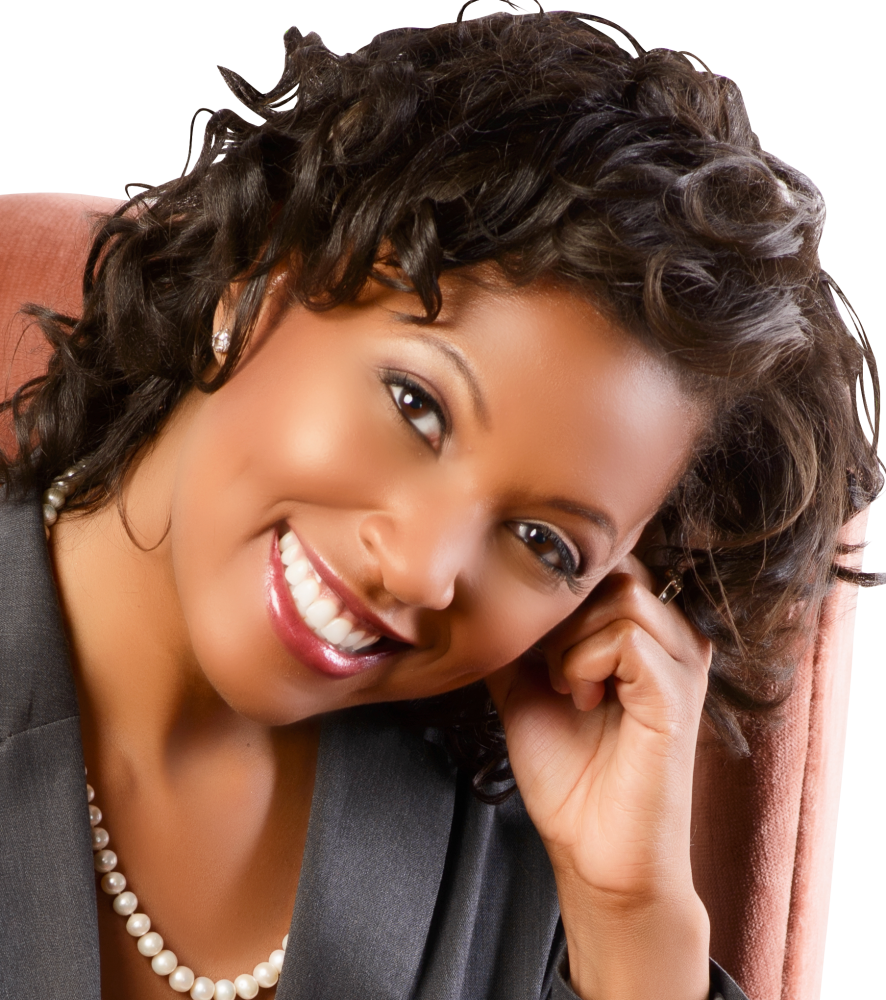 Jendayi Harris
Author and Speaker
www.jendayiharris.com
Jendayi is a minister of practical advice on how to do life in Christ well. She's a Licensed Professional Counselor (CO), Senior Productivity Consultant, Board-Certified Health Coach, and Board-Certified National Counselor. She believes the best thing we can do for our families and Nation is to get healthy in body, soul, and spirit.
Jendayi speaks at Fortune 500 firms and churches alike, with an affinity for coaching Christ-centered leaders to optimize their time, personality, priorities, and resources to powerfully impact the kingdom of God. Her first book, The Chubby Church: A Call to Break Free of Weight and Eating Bondage, is changing lives.
Early Bird Workshop: The Emotionally Fit Writer (Wednesday, E1)
How to defeat negative emotions so you can stop procrastinating and get through the doubt, fear, worry, unworthiness, and criticism of your book project
The 5-step Emotional Fitness Workout for inner strength to feel happy, healthy, and whole for life so you can process through negative emotions that derail your efforts
What to do in the moment to handle emotions driving you to eat, drink, sleep, or watch movies to avoid writing
How to grow yourself to see yourself as an effective writer/author
The Emotionally Fit Writer workshop will help writers understand the power of emotions for insight into their lives as well as provide a powerful "workout" to exercise their emotional bodies. "J" will offer much needed tools in an interactive style to have fun as you mature into a confident and successful Kingdom author.
Workshop: Nonfiction Research Strategies & Organization (Friday, 4D)
Have you wrestled with the details of research for your nonfiction book? Have you wanted to increase your credibility for your material to extend your book project's reach in the marketplace? This workshop looks at various angles of research and covers why research is important, what tools to use for effective research, where to find research, and options on organizing your research bibliography as well as notes.
Workshop: Perseverance (Saturday, 6A)
Learn the five enemies to finishing your project with a scriptural motivational boost! Your enemies of Doubt, Fear, Unworthiness, Distraction, and Disorganization are going down. In this workshop you'll learn how to overcome them successfully and to move swiftly through your first book project.
Visit again for Jendayi's areas of expertise for one-on-one appointments and availability for paid critiques.
---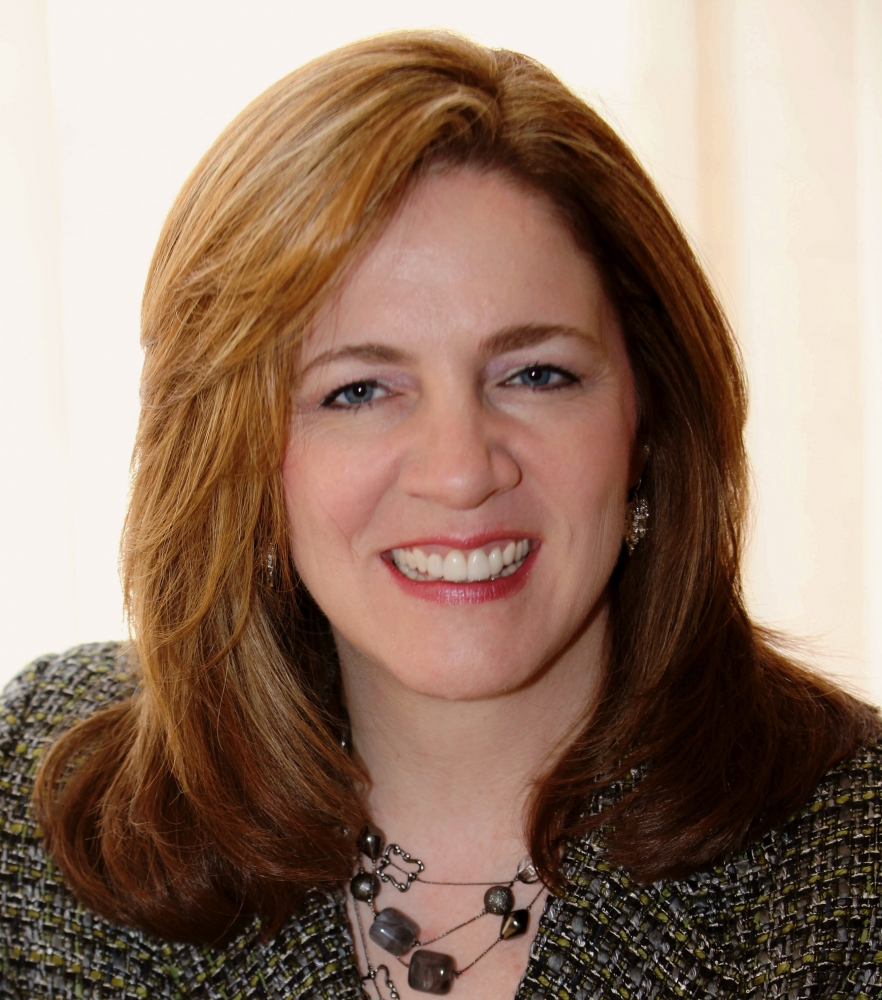 Ronie Kendig
Author
www.roniekendig.com
Ronie is a bestselling, award-winning author who grew up an Army brat. After 20 years of homeschooling their four children, Ronie and her Army veteran husband are adventuring through life on the East Coast, currently just a short train ride from New York City. They are usually covered in dog fur, compliments of their VVolt N629—a retired military working dog—and Benning the Stealth Golden.
Continuing Session: How to Rapid-Fire Your Fiction – Techniques for Writing Killer Suspense and (inter) Stellar Speculative Fiction
Using tactics developed in years of being a published author, Ronie will break down elements of suspense and show how they are not limited to genre, but can—and should!—be layered into every type of story. We will explore how suspense plays into and propels characterization and development of the plot. Within these elements, we will also look at speculative fiction … and gain a healthy understanding and appreciation of the genre in that while certain techniques are used in speculative fiction, so many of them are also necessary components of any genre—like "storyworld building" is integral to the development of any story. Some classes will have a more focused emphasis—suspense or speculative fiction—and will be noted.
Visit again for Ronie's areas of expertise for one-on-one appointments and availability for paid critiques.
---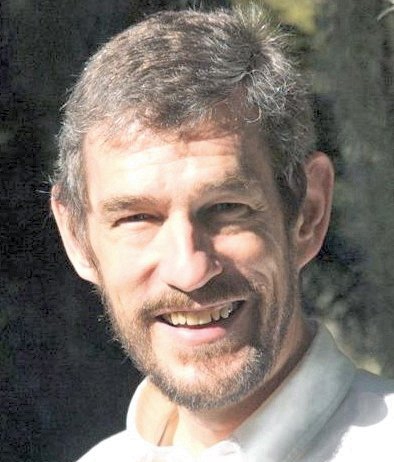 Dr. Peter Lundell
Author, Pastor, Teacher
www.PeterLundell.com
Conference Chaplain
Peter is a writer, pastor, and teacher who helps people connect with God and live by God's Word and Spirit. With life experience all over the world, he brings new perspectives to what most people overlook. He has authored numerous nonfiction and fiction books on Christian spirituality. Peter is also a collaborative writer, and a developmental and substantive editor.
Keynote: Our Voice in a Hostile Climate (Thursday, 7:30 am)
In a society that is increasingly deceived and divided, our calling is to write in the opposite spirit. What does this mean, and how do we effectively and consistently do it?
Continuing Session: Authentic Writing that Changes Lives
Authentic writing starts from within you—being honest with who you are, which sometimes means writing out of recovery from pain and ashes. Then you can effectively write change into the lives of your readers through your particular approach, genre, and unique voice. This continuing session will take you through this process and include participant exercises and presentations for feedback.
Visit again for Peter's areas of expertise for one-on-one appointments and availability for paid critiques.
---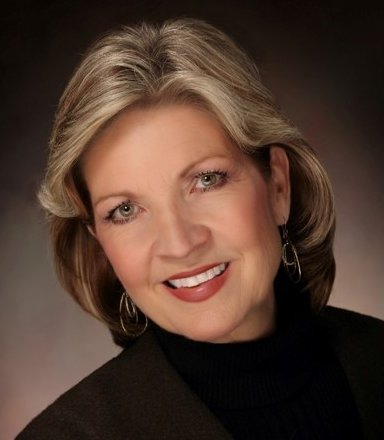 Debra Moerke
Author, Speaker
Debra and her husband, Al, were foster parents for eighteen years, taking in more than 140 children. Debra has served as the director of women's and children's ministries of the Central Wyoming Rescue Mission, the executive director of a Christian crisis pregnancy and counseling center, a jail guard, and a jail chaplain. In 2017 she graduated from Gateway Seminary in California with a certificate in Christian ministries. She is the author of Murder, Motherhood, and Miraculous Grace which was released October 8, 2019, Tyndale Publishing House. She is currently an associate real estate broker and owner of Stratton Real Estate. Debra and Al live in Casper, Wyoming and have six children and seven grandchildren.
Workshop: Writing a True Story (Saturday, 5D)
Are you writing a true story? Whether you are a newbie or veteran writer, come learn some practical steps and insights that will help protect you as you write and publish your story. Debra is the author of Murder, Motherhood, and Miraculous Grace: A True Story, Tyndale House, 2019.
Visit again for Deb's areas of expertise for one-on-one appointments and availability for paid critiques.
---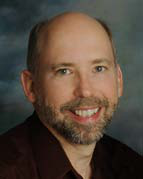 Charles Patricoff
Author, Historian
Future and Hope Blog
Charles has supported the Department of Defense for over 40 years. His US Military and industry career included threat analysis to make weapon-systems acquisition decisions. He has supported our nation's important military programs, currently assigned to the F-35 Joint Strike Fighter production effort. His work gained recognition throughout the military departments and weapons development corporations. He has a personal passion for American History and our nation's unique Christian heritage. He taught the American Civil War at Colorado Christian University, and he has written an American Civil War series entitled, "Destination Hope." Charles writes numerous articles for the Christian Post and the Centennial Institute addressing socially and politically sensitive topics. In 2016, he spoke at the Greater Philadelphia Christian Writer's Conference, and he has attended the Colorado Christian Writer's Conference for over a dozen years and frequently serves on faculty. His current book, The President's Piano, is coming soon from Ampelos Press.
Have we been on a rollercoaster ride since November 2016? And now 2020 is shaping up to be another pivotal year for the United States of America. Will it swing wildly back to a Progressive/Socialist society like many European morally and fiscally bankrupt states, or will it continue its course to become a stronger Constitutional Republic? Many Christians desire to know what the Bible teaches regarding today's sensitive social and political issues. Christian writers can address controversial subjects in our posts, articles texts, and stories. Should we?
Charles is an author with a personal passion for American history and our nation's unique Christian heritage. As a Jewish follower of Yeshua, Charles speaks at Pro-Life and Tea Party rallies about our godly American heritage. "I write to preserve life and liberty, because by fighting to provide freedom for others, we preserve freedom for ourselves." For over 35 years he supported the Department of Defense where his work gained recognition throughout the military and weapons development corporations.
Keynote: America at the Crossroads – 2020 (Thursday, 8:15 pm)
Have we been on a rollercoaster ride since November 2016? And now 2020 is shaping up to be another pivotal year for the United States of America. Will it swing wildly back to a Progressive/Socialist society like many European morally and fiscally bankrupt states, or will it continue its course to become a stronger Constitutional Republic? Many Christians desire to know what the Bible teaches regarding today's sensitive social and political issues. Christian writers can address controversial subjects in our posts, articles texts, and stories. Should we?
Visit again for Charles' areas of expertise for one-on-one appointments and availability for paid critiques.
---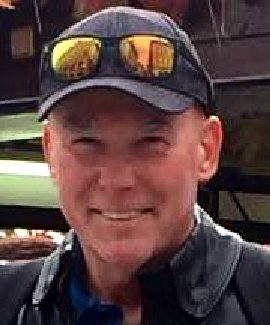 Dr. Bruce Porter
Pastor, Speaker
Author, Podcaster, Responder
www.brucespeaks.com
Bruce and his wife, Claudia, have planted and pastored five churches over the span of 40 years. He has preached and ministered in over 40 nations, visiting some of them over 20 times. Bruce served briefly as a Missions Pilot in Central and South America, and holds a Commercial/Instrument pilot's certification.
Part of his ministry has included compassion responses to terrorist attacks and natural disasters. He served ten years as a volunteer firefighter and medical First Responder. This included ministry to his fire department as Chaplain. He also served as a Moral Leadership Officer with the Civil Air Patrol. His ministry responses include search and rescue work at Ground Zero in New York City after the 9/11 terrorist attack in 2001. Also, he provided counseling and critical incident management at various terrorist and school shooting incidents since 1998, beginning at Columbine High School. These outreaches included Red Lake High School, Platte Canyon High School, the Amish School massacre, Erfurt Germany, and Beslan Russia.
Bruce has authored three books: The Missing Link in Missions (out of print); The Martyr's Torch, The Message of the Columbine Massacre, and Destroying the Shadow Agenda, A Christian Manifesto.
Currently Bruce pastors Torch Life Church in Morrison, CO. He and Claudia continue their ministry to their community and in Africa, where they are establishing a school in Nairobi, Kenya.
Keynote: The Price of Mercy (Thursday, 7:45 pm)
Will the people of the United States find the grace to repent and grope our way back to our previous constitutional foundations? The dangers we face are serious, but the solution cannot be found solely in the political realm. The political views of men merely reflect the underlying worldview or convictions of the heart. All politics are the means of implementing binding policies of law according to the inner convictions people hold as to what is right or wrong, true or false. The record of history repeatedly demonstrates that when those convictions are formed according to the baser passions of pride, arrogance, avarice, lust for power or fame, or the pursuit of physical pleasures; the nation becomes corrupt, impoverished, and eventually unlivable. However, when God's Word is held in honor by a people, and His wisdom and precepts are implemented into binding political policies, the nation prospers, violence diminishes, and happiness is possible.
Visit again for Bruce's areas of expertise for one-on-one appointments and availability for paid critiques.
---
Tim Riter
Author
Website / Blog Unconventional – timriter.com
facebook.com/timriter
Tim has a passion to help others not only know God, but to weave Him into the everyday fabric of their lives. He spent over 20 years doing that as a lead, associate, and youth pastor, and extended that with over 25 years writing professionally with 10 Christian living books that have sold over 100,000 copies and have been translated into 8 languages.
Blend in serving as a college professor and high school teacher in composition and communication with being an inveterate motorcycle rider and trout fisherman, and you gain someone who can connect to a variety of people in all stages of life.
Tim has had 10 television interviews, ranging from The 700 Club to local television, and over 100 radio interviews, and has spoken to hundreds of groups and churches. His blog, Unconventional at timriter.com, explores fresh ways to follow the old faith.
Continuing Session: Growing Your Craft to Increase Your Impact (fiction & nonfiction)
We write for therapy for ourselves or impact on others. With the latter, we best do that by writing well, by developing our writing craft. This continuing session will explore dimensions of excellent writing, including principles of persuasion coupled with practical exercises. We'll then add some basic rules of writing and how we can intentionally break them for a greater impact using rhetorical strategies with exercises. We'll conclude with two sessions that can make our writing sing, as we cover four difficult but necessary marks of excellent writing: how to read our audience, how to increase the clarity of our writing, how to make it powerful and figurative.
Changing Minds: demonstrates how to effectively persuade your readers to change their beliefs or behaviors regarding your topic. We will explore Toulmin's Model of Argument and styles of reasoning to learn how to best change minds through writing.
Advantage: helps writers learn how to best influence their readers.

Knowing the Rules: gives a foundational understanding of how grammar basics provide structure and understanding in writing. Includes sentence class and type, pronoun antecedents, and more. But fear not, no sentence diagramming.
Advantage: gives authors a fundamental grasp of grammar and writing conventions.

Breaking the Rules: takes writing to a higher level by knowing when to break the rules of grammar and writing conventions—for an intentional effect. This will be done by a focus on the major rhetorical devices, coupled with practical exercises.
Advantage: helps writers to intentionally and deliberately break rules for a more powerful effect.

Excellence in Writing: these two sessions examine four painful steps to improve our writing. Principles and exercises will both be used. Part 1 will cover audience orientation and clarity.
Advantage: writers learn two steps to better focused writing.

Excellence in Writing: Part 2 examines power and imagery as tools for excellent writing.
Advantage: writers learn two steps to more vivid writing.
Visit again for Tim's areas of expertise for one-on-one appointments and availability for paid critiques.
---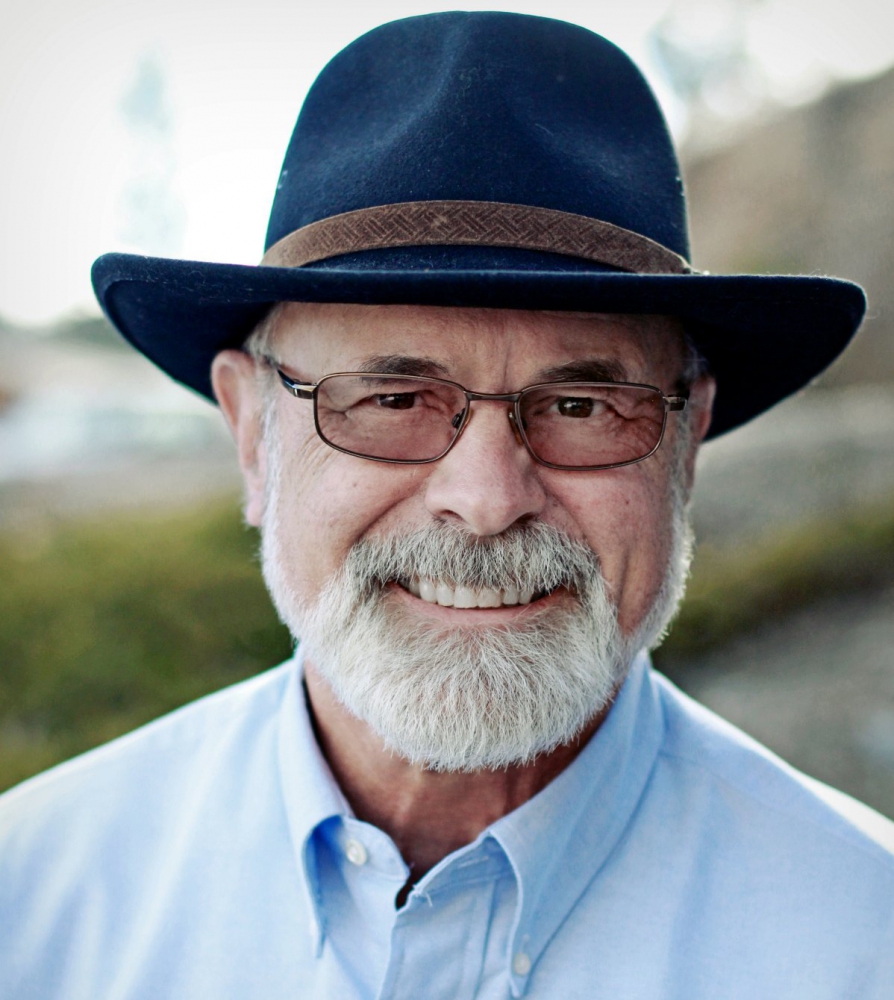 Robert Ruesch
Author
Chaplain, Christian Resort Ministry
Robert is currently a Senior Chaplain with Christian Resort Ministries and lives in another paradise, Evergreen, with his wife and special needs son. He is an ordained pastor that places chaplains in RV parks and resorts across the USA.
Robert started his writing career writing with Bethany Press in 1968. Since then, along with a career at the YMCA of the Rockies, he has been blessed with articles in emergency medical magazines; Workamper; and several local, regional, and national newspapers on various subjects including covering Promise Keepers events.
Robert grew up at Estes Park Center, YMCA of the Rockies. Each summer he would meet families, college staff, and conference guests from the United States and many countries. From the 1950s through the college years, he had the opportunity to work, play, and learn alongside people from many avenues of life. Unlike most children growing up, his friendships were as varied as an artist's pallet of colors which gave him a unique perspective on the values of meaningful relationships.
Early Bird Workshop: What to Do When the Words Are Not There with Roy Hanschke (Wednesday, E7)
You CAN write! Just because the screen (page) is blank - you are not alone. Each word you write is a success; combined, you have completed a task God has assigned. We will look at what other writers have said about their craft and discuss how to push forward when you feel the weight of writer's "rock." Together we will find ways to accelerate your writer's walk.
Visit again for Robert's areas of expertise for one-on-one appointments and availability for paid critiques.
---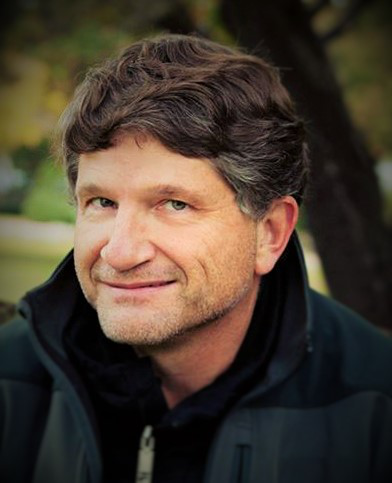 David Rupert
Corporate Communicator
Journalist, Ghostwriter
Featured writer at Patheos Evangelical
www.DavidRupert.com
David is a Colorado-based writer, speaker, and communicator. His passion is to Live a Life of Yes (the title of his latest book), helping others experience the joy and wonder of simple trust and faith.
As a communications professional, David has been interviewed more than 1,000 times by various local and regional media as well as national outlets including Fox News, Good Morning America, and CNN. He is an engaging speaker and teacher of a variety of subjects at conferences and events across the nation.
In 2014, David formed Writers on the Rock, a writers group in Denver, which has grown to eight local chapters in Colorado with more than 800 engaged writers. The group also hosts an annual conference which sells out every year and is now the largest one-day Christian writers conference in the nation.
David served for nine years as the chaplain for the nation's 30,000 Postmasters, advising senior leadership, speaking across the nation, and writing a monthly column for their national publication. He also served as the editor of one of the nation's largest employee newsletters for eight years, winning many awards.
Today he's helping men, women, and youth learn the most liberating word in the English language. "Yes!"
Keynote: One Word Changes Everything (Saturday, 4:30 pm)
What's holding you back from writing His answer? One simple word can help you walk a fresh path of discovery.
Visit again for David's areas of expertise for one-on-one appointments.
---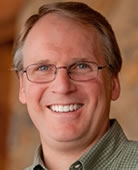 Tim Shoemaker
Full-time Author, Speaker since 2004
www.timshoemakersmashedtomatoes.com
By God's grace, Tim is the author of 14 books, and he just got contracts for two more. He is a popular speaker at conferences and schools around the country. For over 25 years he has worked with youth as a volunteer and still loves it.
Code of Silence, book one of his contemporary suspense series, was included in the Booklist Online "Top Ten Crime Novels for Youth."
Tim is passionate about helping kids and adults become true men and women of God, something he does through his writing, speaking, and teaching.
If you want to strengthen your fiction, Tim will show you how to do it. He is all about encouraging and equipping writers to do what they do—better.
Happily married for over 40 years, Tim's three sons are married and raising families of their own. Tim and his wife live in Rolling Meadows, Illinois.
Keynote: Find Your Place at the Table (Saturday, 8:30 am)
We live in a culture that is so often "all about me." Over-confidence can be a problem. There are dangers to putting ourselves in a position of greater importance than we should. There are also some very real hazards to thinking too little of ourselves—and the lack of confidence that results. We need a balanced perspective . . . and we'll look at being right-minded in a proud and insecure world.
Continuing Session: Build a Better Book: Foundations for Rock-solid Fiction
A tall building needs a strong base. If you want your book to rise above the rest, you'll need a rock-solid foundation. Learn essentials for building a better book—or strengthening the one you've already written. We'll look at elements of plotting, deepening your point-of-view, when to show—and when to tell, creating stronger scenes, and writing better dialogue. We'll look at what's needed for powerful openings that draw a reader in. We'll touch on plausibility and avoiding "hokey" Christian fiction. We'll cover insights to getting published that are often overlooked ... and more. Tim teaches in a passionate style, and has a way of making even difficult topics clear. He'd love to see you join him in this continuing session where he'll share tips and secrets to writing fiction that will stand tall and strong in the marketplace.
Teens Write: Writing Stories that WOW! (Saturday)
A jam-packed day filled with new friends & learning new skills for ages 12-18. Tim with teach 4 workshops: Scenes, Strong Starts, The Best of Both Worlds, and Putting Words in Their Mouths. For more information, click here.
Visit again for Tim's areas of expertise for one-on-one appointments and availability for paid critiques.
---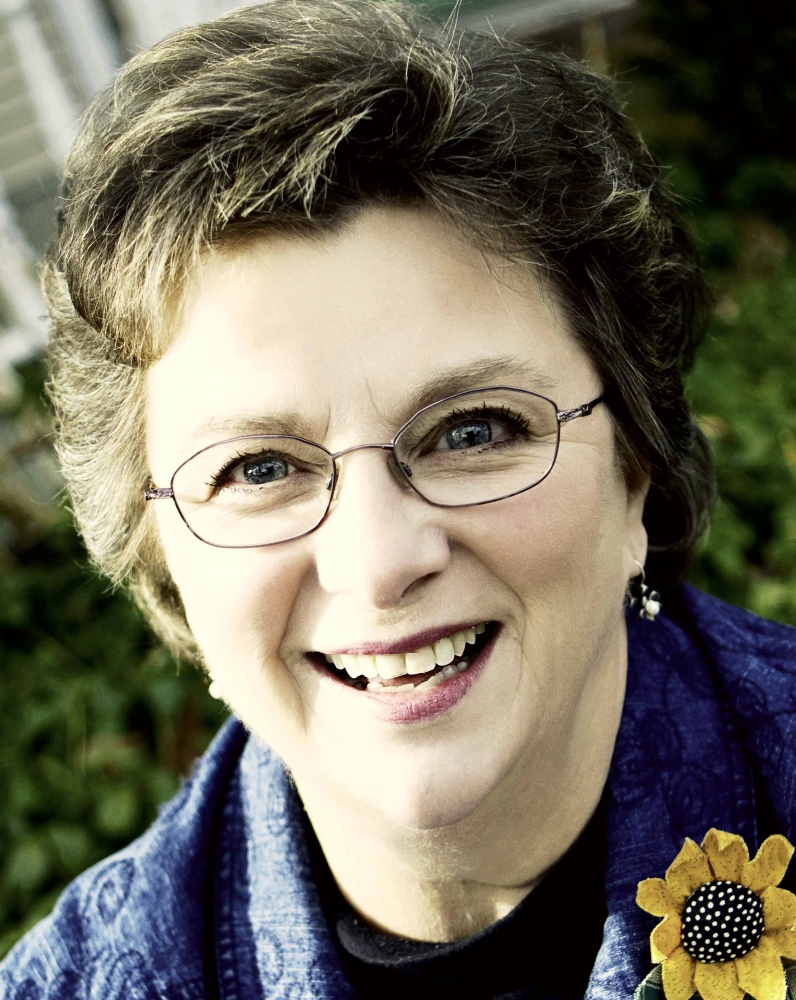 Rev. Marji Stevens
Author, Storyteller
Illustrator, Bible Teacher
marjistevens.com
Marji is a joyful exhorter, creative storyteller, illustrator, and engaging Bible teacher. She has authored and illustrated eleven books, including a recent mystery novel written in collaboration with her twelve-year-old grandson, William.
Marji is the director of Embracing Grace Ministries, and Lives Overcoming Loss. She is a widow, the mother of two grown sons, and a grandmother of seven. Her art studio and ministry headquarters are nestled beside her 200-year-old farmhouse in the rolling hills of upstate New York.
Workshop: Flourishing in God: A Message from Trees (Friday, 4A)
What can we learn as Christian writers from the study of trees? God's principles of flourishing are hidden all through His created world. When a large ash tree had to be removed from her yard, Marji never expected it to hold a life-changing assignment. Marji will share those principles in this inspiring workshop.
Visit again for Marji's areas of expertise for one-on-one appointments and availability for paid critiques.
---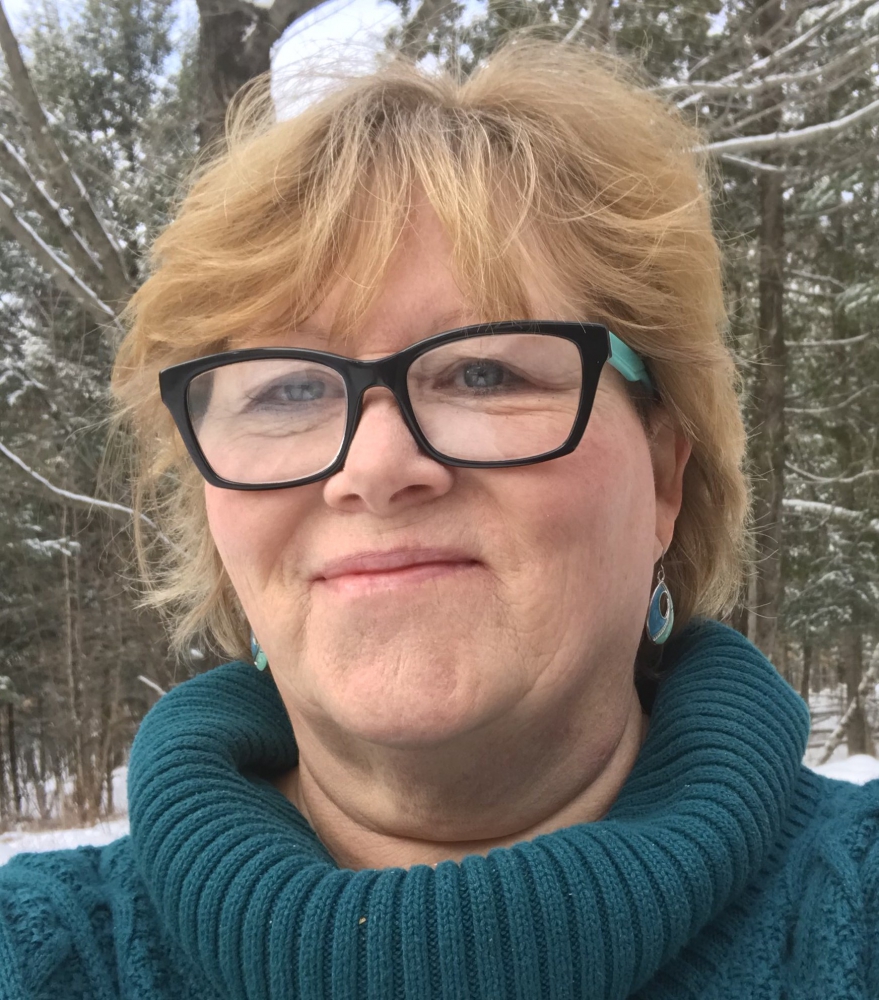 Dr. Mel Tavares
Author, Speaker, Teacher
drmeltavares.com
Mel has a unique 35-year background in church ministry, writing and publishing, counseling and education. In addition to writing her works, she is passionate about equipping other writers to advance the Kingdom. She founded the CT Chapter of the ACW and has aided many in completing their works. Mel is the Dean of Women as well as an adjunct professor at Calvary International. She and her husband, Joe, live in Connecticut and are parents to seven kids and grandparents to nine.
Workshop: Write Your Story and Change Lives (Thursday, 1D)
Your story matters! Your pain becomes the very platform the Lord uses for ministry to others. If you are courageous enough to write your story, you can change lives and create hope in a God who offers victory in the circumstances.
Workshop: Challenging Youth Trends (Friday, 4G)
This workshop is designed to bring to light the challenges of today's youth culture for the purpose of gathering an army of writers who will sound the alarm in their sphere of influence. Dr. Tavares is an expert in youth and family culture and will equip participants with the understanding of specific trends and tips on how to Write His Answer through various genres. All participants will be given a copy of Dr. Tavares' published dissertation on the topic.
Visit again for Mel's areas of expertise for one-on-one appointments and availability for paid critiques.
---
Angie Bass Williams
Pastor, Author, Speaker
Angie is a retired Federal employee and a Support Pastor at Grace Mennonite Fellowship in Harrisonburg, Virginia. She preaches in various denominations, and is a guest on Valley Family Forum's television and radio programs. Angie has served as Publicity Director and Prayer Ministry Team Leader for interdenominational evangelistic crusades. She was Advertising Director and Staff Writer for "Blessings" magazine, and operated a home-based writing and editing business. She enjoys writing poetry, hospitality, teaching Bible studies, and helping others to get their books published.
Her book, Jesus Wants Your Mind!, demonstrates how to allow God's Word to dominate our thinking, producing spiritual maturity. Angie underwent breast cancer surgery and radiation treatments while writing Joy In Adversity. This account of God's overcoming power in her life serves to encourage and build the faith of others who are walking through life's trials. Having experienced many episodes of physical suffering and difficult times, such as the loss of three babies and numerous surgeries, Angie says, "We are what we are in adversity!" One of her favorite Scriptures is Philippians 4:6-7, which tells us not to worry, but to pray and thank God for the answers, resulting in His perfect peace.
Keynote: Be Still and Know (Friday, 8:30 am)
Move to a deeper level of faith and intimacy with God by establishing a pattern of stillness before Him. Since that which dominates the mind controls the person, let's reclaim the ancient biblical art of meditation, which can enable us to find God's peace and courage to face daily challenges.
Early Bird Workshop: The How-to and Why of Writing Poetry with Catherine Lawton (Wednesday, E9)
Two gifted poets will split this hour workshop. And Wednesday evening you can join them for a nite owl poetry reading.
Catherine will address how to improve, market, and publish your poetry. In the process, sharpen your observation skills, deepen your relationship with God, connect with and influence others.
Angie will talk about how poetry packs a powerful punch. Teach the Word, offer hope, and keep the reader engaged by using rhythmic flow and cadence. Convert your poetry into song lyrics or greeting cards.
Workshop: Revelation, Inspiration, or Perspiration? (Thursday, 1B)
How do I convey the message of my heart to the printed page? It takes discipline and perseverance to produce a book that blesses and encourages others.
Workshop: Get Out of the Boat (Friday, 3A)
Step out of the boat of political correctness and "walk on the water" of Spirit-led writing that expresses the truth of God's Word. Tackle sensitive subjects, such as abortion and euthanasia, from a biblical perspective.
Night Owl Poetry Reading with Catherine Lawton (Wednesday, 9:15 pm)