Times are Mountain Time (MT)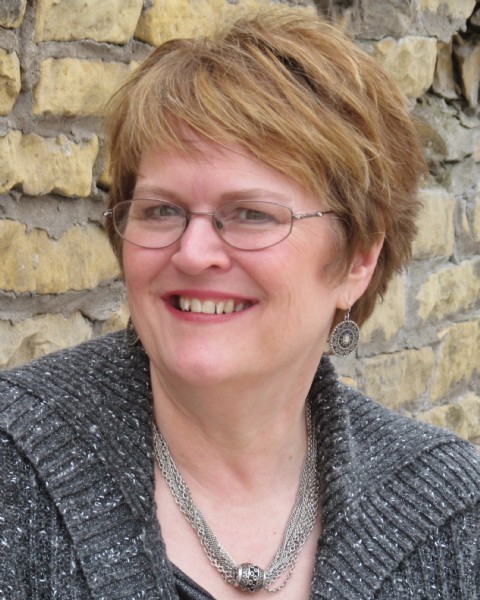 Twila Belk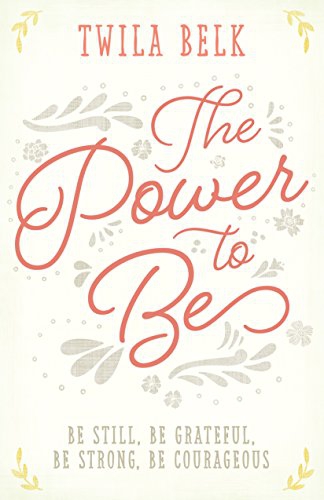 Author, Speaker


Twila is known as the Gotta Tell Somebody Gal. She loves to talk, especially about her Lord. Whether she is speaking, writing, or teaching, her desire is to offer hope and encouragement for people to get their eyes fixed on Almighty God.
Since June 2007, Twila has worked with veteran author Cecil (Cec) Murphey as his executive assistant, scheduler, promoter, PR person, events coordinator, and biggest fan. As Cec transitions into retirement, Twila is transitioning as well into the role of The Writer's Champion. She's now available to help writers and aspiring writers in their next steps through coaching, editing, and other services.
Twila has eight published books and has contributed to several others. Her newest title is Charla: An Ordinary Woman with Faith in an Extraordinary God.
Workshop 3A – Self-Editing, Spelling, and Style (Friday, 10:45 – 11:45 am MT)
Why is self-editing important? What should we look for when editing our project? What are some of the commonly misspelled words that are often overlooked? Where can we go for answers on style issues? In this class you'll learn about writing problems, get the help of a writer's checklist, and receive recommendations for valuable resources. When equipped with this knowledge, you can take your work to a new level.
Workshop 5A – Make Your Writing Sing (Saturday, 9:30 – 10:30 am MT)
Your writing doesn't have to be dull and monotonous. Give your words rhythm. Create melodies. Build crescendos. Learn strategies for how to make your writing sing and give your reader an enjoyable and memorable experience.
---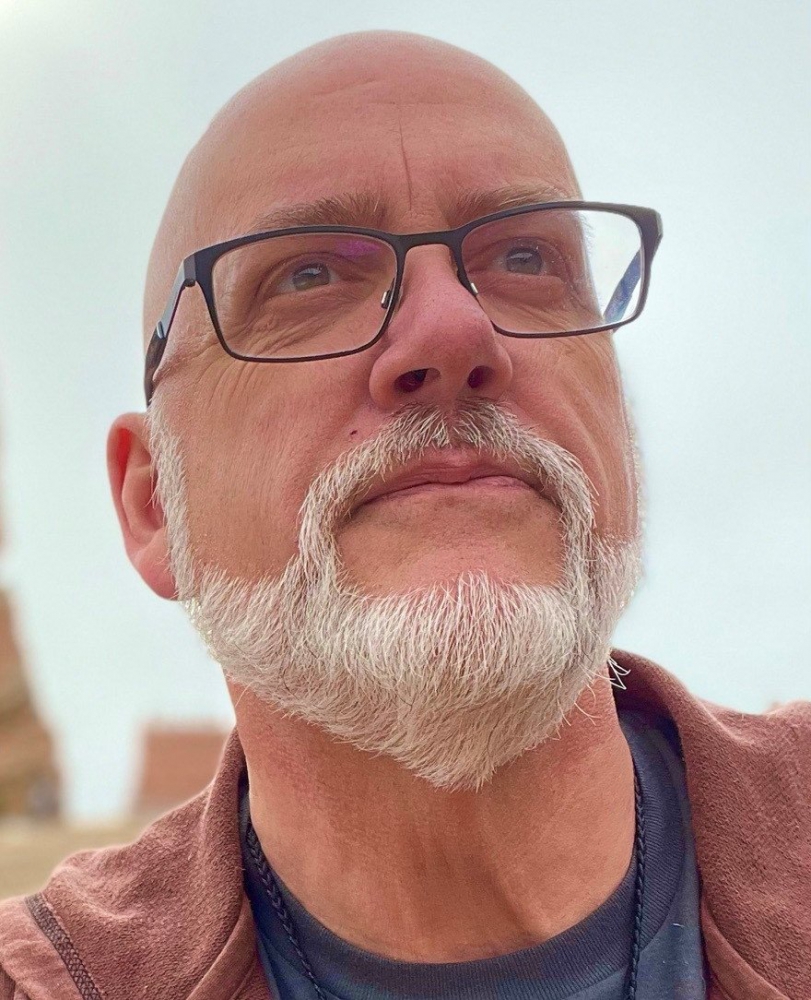 Tez Brooks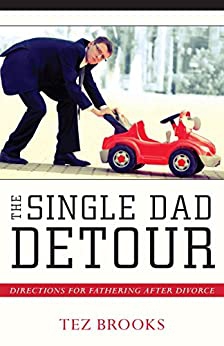 Author, Screenwriter
International Speaker
Tez has been called strategic, thoughtful, approachable, and fun. Whether he's coaching new authors, serving as faculty at conferences, or working on his next book, Tez's passion and generosity for helping writers is evident. As an award-winning author, screenwriter, and international speaker, his work appears in Guideposts, The Upper Room, CBN.com, Clubhouse, Focus on the Family, Cru.org and more. His editorials are featured regularly on Jesusfilm.org and seen by over 30k readers each month. He and his wife serve as full-time independent missionaries. They have four children and live in Colorado Springs.
Workshop 2E – The Anatomy of the Query (Thursday, 1:45 – 2:45 MT)
Learn the elements you need to include to ensure your query letter says everything you need it to say, and nothing more! This simple checklist will help writers get noticed with a query that stands out from the rest.
Workshop 4G – Secrets of Writing of For and About Males (Friday, 1:45 – 2:45 pm MT)
Learn the unique challenges of writing for the male population and the features to implement so you can get your book read by men.
Workshop 6E – Where's God in All This? (Saturday, 10:45 – 11:45 am MT)
Reality check—the Christian writing industry is still about business and God's okay with that. All the talk of branding yourself, promoting your book and negotiating deals can leave you disillusioned or even snarky. Whether you're a Christian writer or a writer who just happens to be Christian, you'll learn how to recognize when you need refreshment and time with the Lord. Together we'll refocus on the importance of the Holy Spirit's role in your writing career and why God has you here in the first place. Please bring your Bible to this class.
---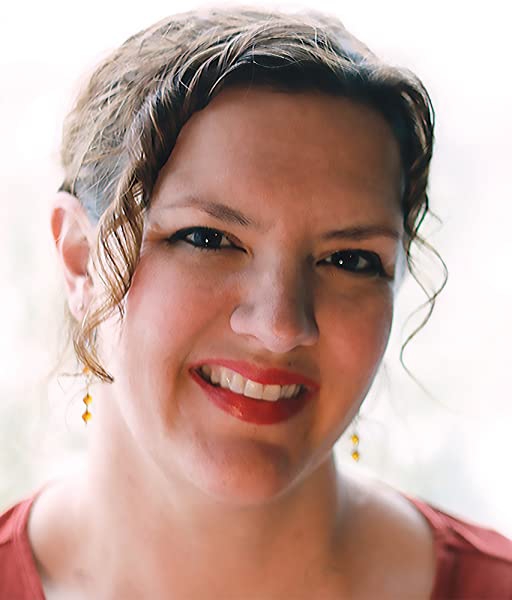 Holly Yoder DeHerrera
Author, Teacher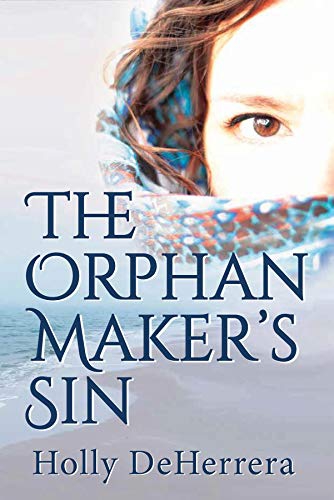 Holly is an award-winning author, freelance editor, ghost writer, teacher, and homeschooling mom of five. She teaches creative writing for a public school district in their Homeschool Academic Program and, for many years, taught writing at various homeschool co-ops as well as leading and hosting a teen writing critique group. Holly inspires tweens and teens to find voice, freedom, and joy in written expression through her multi-genre writing curriculum, Unleash the Pen: Writing Outside the Lines, due to release this summer.
Holly grew up travelling the world as an Air Force brat, so culture shock was her childhood. This established a love for travel, for outdoor cafes, and for castles sitting in the middle of an azure sea – and inspiring her novel The Orphan Maker's Sin. In addition, her midwestern, Amish and Mennonite salt-of-the-earth heritage also colors her point of view and her characters in her Middlebury Mysteries series, which includes The Root Cellar Mystery, The Key in the Wall Mystery, and The Covered Bridge Mystery. Holly married a native Colorado man and together they enjoy having adventures with their five kids.
Workshp 3B – Use Figurative Language for More Effective Description (Friday, 10:45 – 11:45 am MT)
Every writer is told "Show, Don't Tell." But do you know how to move away from telling and into showing the story? This workshop teaches you how to create a story that breaks away from cliché and flat description to writing vibrant, breathing scenes that draw in readers on a multi-sensory level. (Beginner & Intermediate)
Workshop 4B – Tapping Into Your Own Story: Write What You Know (Friday, 1:45 – 2:45 pm MT)
Writers are advised to "write what you know," which is great advice. Yet how do you draw on your life experiences in your fiction? Discover how to create authentic characters, moments, descriptions, and problems by tapping into your own story. This workshop teaches you how to draw on that wealth of story inspiration and weave it into your work-in-progress. (Beginner & Intermediate)
Teens Write (Saturday, 12:30 – 3:15 pm MT)
---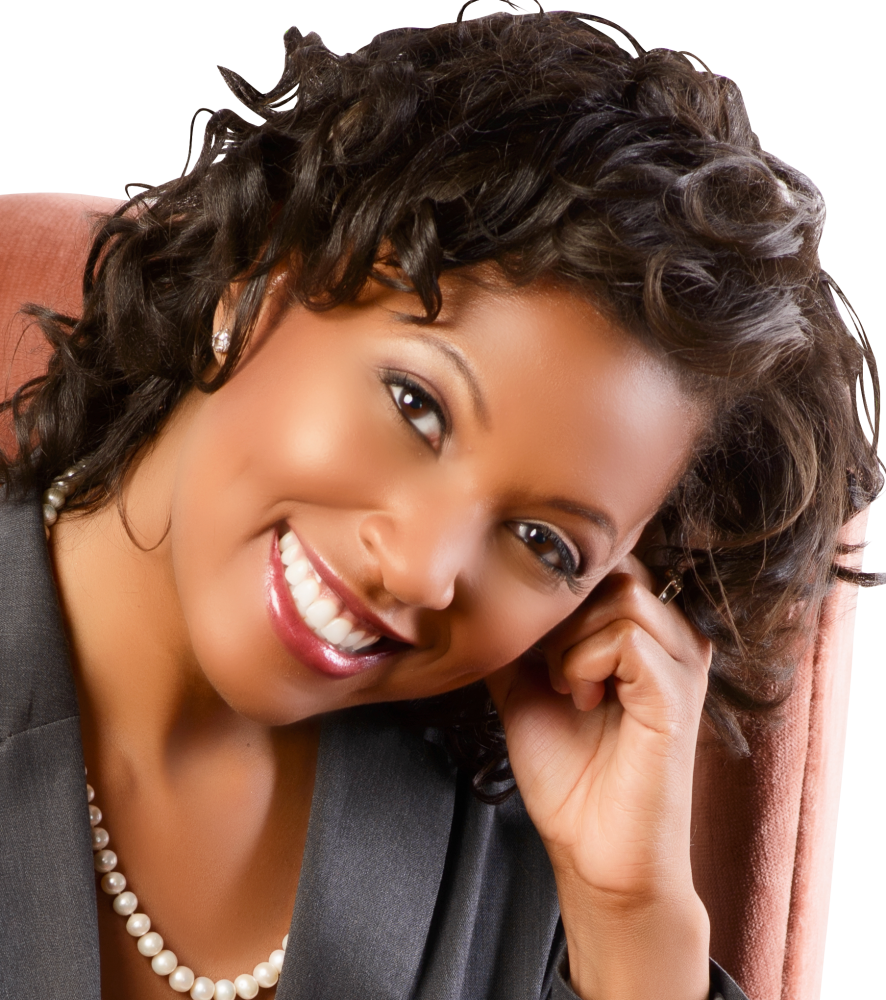 Jendayi "J" Harris
Author and Speaker
Jendayi is a minister of practical advice on how to do life in Christ well. She's a Licensed Professional Counselor (CO), Senior Productivity Consultant, Board-Certified Health Coach, and Board-Certified National Counselor. She believes the best thing we can do for our families and nation is to get healthy in body, soul, and spirit.
Jendayi speaks at Fortune 500 firms and churches alike, with an affinity for coaching Christ-centered leaders to optimize their time, personality, priorities, and resources to powerfully impact the kingdom of God. Her books, The Chubby Church Books 1 and 2, are changing health outcomes in believers.
Workshop 6A – Perseverance (Saturday, 10:45 – 11:45 am MT))
Learn the five enemies to finishing your project with a scriptural motivational boost! Your enemies of Doubt, Fear, Unworthiness, Distraction, and Disorganization are going down. In this workshop you'll learn how to overcome them successfully and to move swiftly through your first book project.
---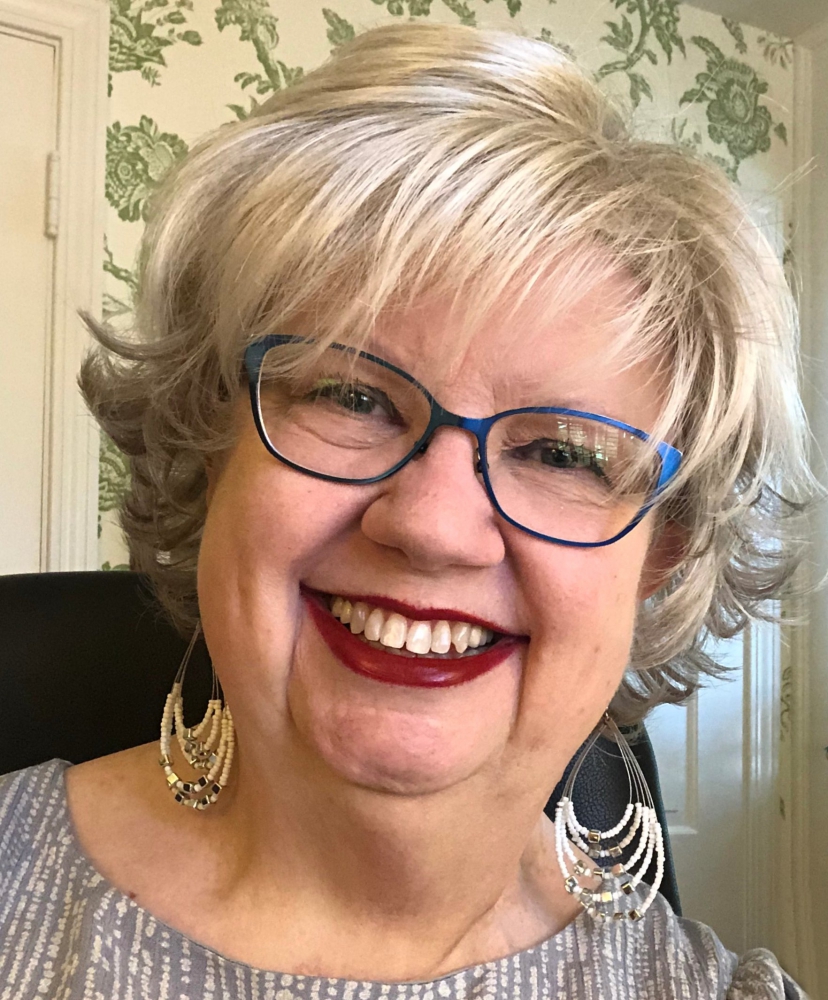 Liz Curtis Higgs
Author, Speaker
www.lizcurtishiggs.com

Liz is the author of 37 books, with 4.6 million copies in print. Her award-winning historical novels, which transport the stories of Rebekah, Leah, Rachel, Dinah, Ruth, and Naomi to eighteenth-century Scotland, invite readers to view these familiar biblical characters in a new light. According to Publishers Weekly, "Higgs is a stickler for period authenticity." To that end, Liz has traveled again and again to Scotland, the setting for her novels, and has filled her shelves with one thousand resource books about Scottish history and culture.
Learning Lab: An Afternoon with Liz (Wednesday, 1:00 – 3:30 pm MT)
An afternoon to remember and treasure with best-selling author and beloved storyteller Liz Curtis Higgs. As a writer of both contemporary and historical novels, Liz believes the best fiction is built on a solid, factual foundation, which research alone provides. From hands-on experience to online exploring, from finding the right books to interviewing the right people, Liz will show you how to create a believable time and place for your characters to live and breathe.
Keynote: Ministering to Our Readers (Friday, 7:45 am MT)
Liz has a question for you: Is your writing career entirely in God's hands? Discover the surprising answer as Liz shares the life-changing lessons she's learned from three decades of writing for the Lord.
Keynote: Sitting at His Feet (Saturday, 7:45 am MT)
As a storyteller, Liz knows the very best stories have already been written in God's Word. The New Testament accounts of Mary and Martha offer valuable insights about how we write, why we write, and what the Lord might be teaching us in the process.
---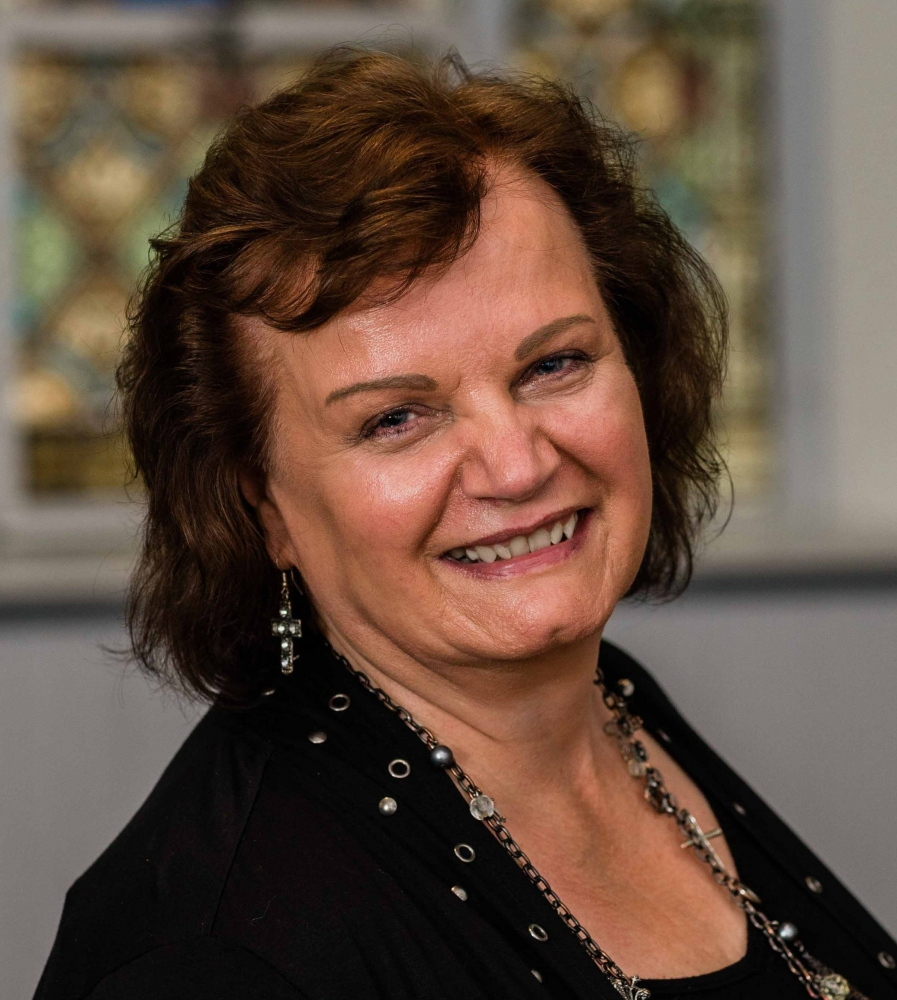 Mary Potter Kenyon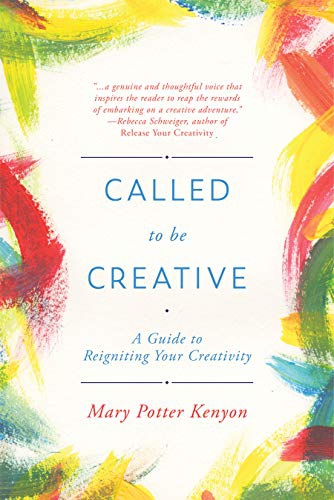 Author, Speaker, Workshop Presenter

Mary is a speaker and workshp presenter on the topics of writing, grief, and utilizing your creativity in your everyday life. She graduated from the University of Northern Iowa with a BA in Psychology and is a certified grief counselor. Mary serves as the Program Coordinator for the Shalom Spirituality Center in Dubuque, Iowa. She is widely published in magazines, newspapers, and anthologies, including ten Chicken Soup books. Mary is the author of seven books including the award-winning Refined By Fire: A Journey of Grief and Grace. Her book on creativity, Called to Be Creative, was released in August 2020.
Learning Lab – Jumpstart Your Creativity! (Wednesday, 1:00 – 3:30 pm MT)
You've set aside time for creativity, but when you sit in front of your keyboard, you get stuck. Nothing is flowing. If it's true that the hardest part is getting started, what can you do to jumpstart your creativity? A dynamic presentation that includes a brief synopsis of pertinent creativity research, a reflective quiz, and ideas for reigniting creativity. Are you ready to reclaim that box of crayons from your childhood and reconnect with your creative side? Attendees leave with their own "magic pencil" and permission to add play into their life.
Workshop 1G – Would God Call You to Write for a Secular Market? (Thursday 10:45 – 11:45 am MT)
There are "Christian writers" and then there are writers who are Christians, and there is a marketplace for both. Would God ever call a Christian to write for a secular market, and how can we know where our writing belongs? Mary Potter Kenyon's five books were published by a secular publisher, and she once worked as a reporter for a secular newspaper. Yet, because of her stories, God hit the front page in her small-town newspaper countless times, and readers of her book, Refined By Fire: A Journey of Grief and Grace, learn how faith got her through a dark period in her life. In this 50-minute power point, Mary shares how God has led her down this writing path, demonstrating with concrete examples of faith-filled pieces written to reach an audience that might not set foot in a Christian bookstore or have a personal relationship with Jesus. Are we preaching to the audience that already knows Christ, or do we need more Christian authors in the secular marketplace? This presentation will include common markets that aren't necessarily labeled as "Christian" ones.
---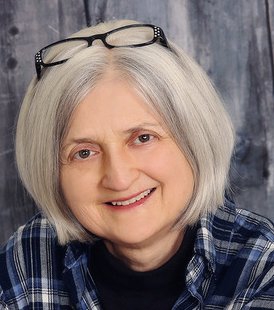 Gail Kittleson
Author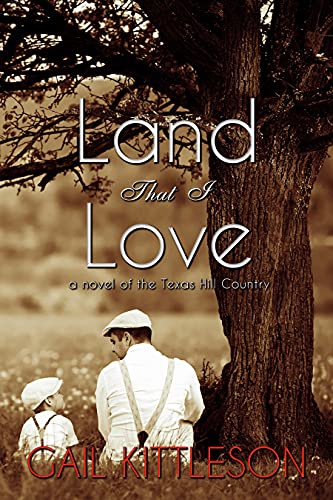 Gail fell in love with words a long time ago and believes our writing demands every possible effort. She earned her M.A. in Teaching English as a Second Language and taught ESL part-time while rearing her children. Eventually she instructed college expository writing and penned a memoir. This led to fiction writing and an ongoing fascination with characterization.
The characters who choose Gail whisper their stories into her ear and become as real to her as her next-door neighbor. Although she does divert to Civil War stories at times, the World War II era remains her main fascination. Her women's/literary fiction highlights our capacity to grow in wisdom and faith through trials and honors the Greatest Generation's make-do women. Facilitating workshops and retreats satisfies Gail's love of teaching and connects her with others on a deep level.
Workshop 2C – Memoir Writing (Thursday, 1:45 – 2:45 pm MT)
Offers hands-on writing exercises to stir the imagination and motivate creative approaches to one's life story. In-class activities provide a taste of the writing process and strategies for further work.
---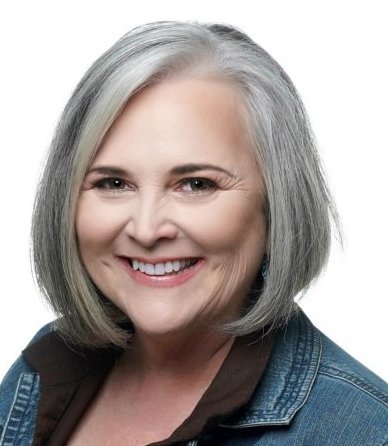 DeeDee Lake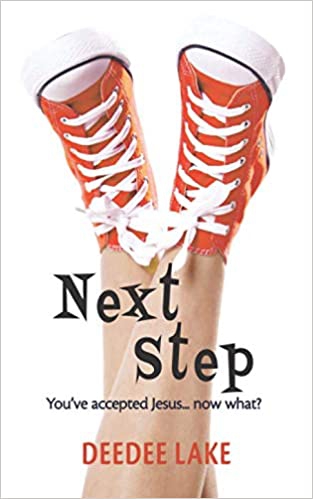 Author
Newspaper Columnist
Author Relations Coordinator, CrossRiver Media
DeeDee is The Connection Expert who is a professional speaker, author, blogger, columnist, life coach, and storyteller. She writes and speaks using humor, storytelling, and life experiences. She believes relationships are built one conversation at a time.
DeeDee enjoys guiding relationships from ordinary to extraordinary through healthy boundaries, purposeful communication, and knowing your identity. She believes every relationship needs love, laughter, and grace!
As the Author Relations Coordinator at CrossRiver Media Group, DeeDee supports the authors throughout their publishing experience. It's a perfect fit for a people-loving encourager!
Colorado has been home for the past dozen years. A Navy brat and an Army wife, she has lived in fifty houses. She and her husband of more than 35 years have 2 adult kids and their mates, 3 grandkids, and 5 grand-fur babies. Their family also includes Lucy, the golden retriever, and Mitzy, the shih-tzu.
DeeDee writes "The Connection Expert" newspaper column and is the author of Next Step: You've Accepted Jesus… Now What? She is currently co-writing a romantic suspense series.
Pre-conference workshop – Connect at the Conference (Day and time provided when you register)
DeeDee is an expert in connecting and relationships. Raised as a military brat and an Army wife, she has lived in 50 houses. She knows how to relate! Connecting is one of the best aspects of a conference. Don't know how to relate? Come to this Zoom workshop to know how to make the best impression, to have realistic expectations, and the dos and don'ts of following up after the conference. The literary business is a relational business. Let's talk about creating relationships.
Workshop 4A – Writing, Health, and Spiritual Life Balance (Friday, 1:45 – 2:45 pm MT)
Travel on an airplane? The first thing we hear are instructions to take care of ourselves before trying to help another passenger. The same is true as a Christian author. We need to keep a balance in our lives to remain healthy and able to create for the Creator. We can have it all, but not at the same time. Learn how to set boundaries and keep yourself healthy, creative, and close to the Savior.
---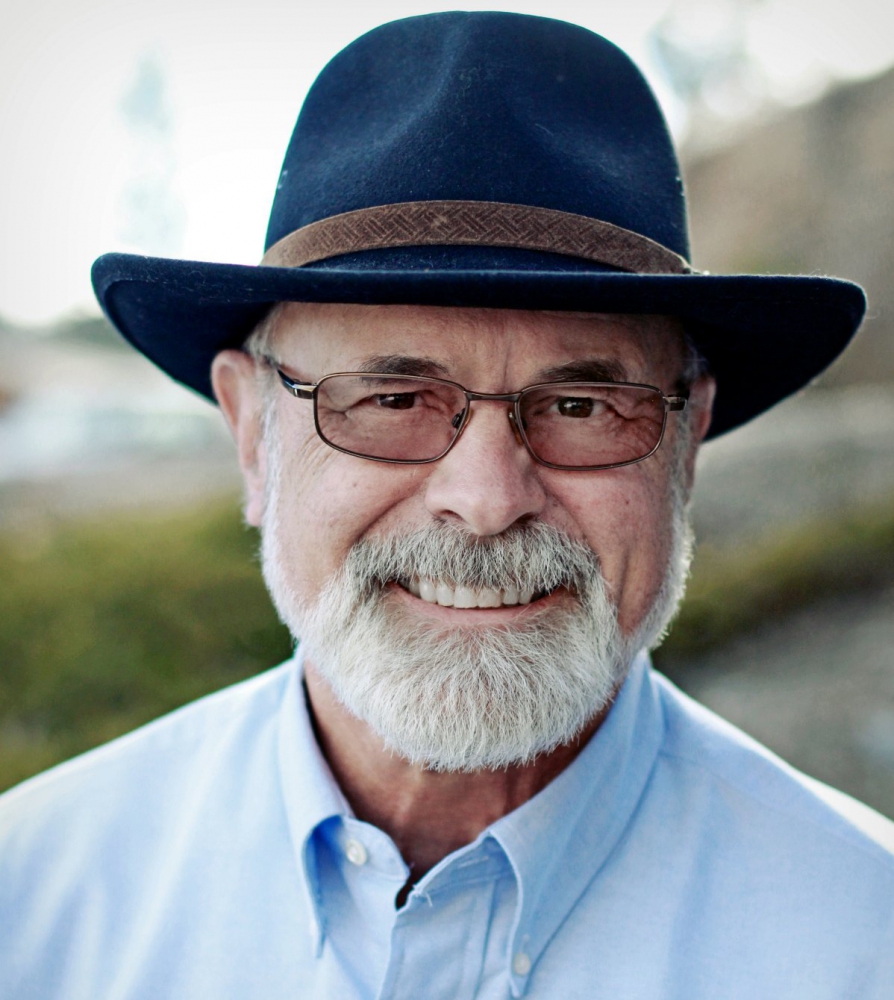 Robert Ruesch
Author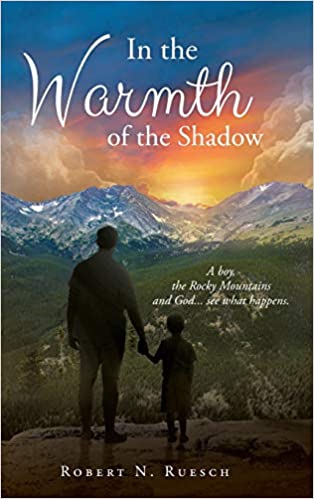 Chaplain, Christian Resort Ministry

Robert is currently a Senior Chaplain with Christian Resort Ministries and lives in another paradise, Evergreen, with his wife and special needs son. He is an ordained pastor that places chaplains in RV parks and resorts across the USA. Robert started his writing career with Bethany Press in 1968. Since then, along with a career at the YMCA of the Rockies, he has been blessed with articles in emergency medical magazines; Workamper; and several local, regional, and national newspapers on various subjects including covering Promise Keepers events.
Robert grew up at Estes Park Center, YMCA of the Rockies. Each summer he would meet families, college staff, and conference guests from the United States and many countries. From the 1950s through the college years, he had the opportunity to work, play, and learn alongside people from many avenues of life. Unlike most children growing up, his friendships were as varied as an artist's pallet of colors which gave him a unique perspective on the values of meaningful relationships.
Workshop 2D – Peaks and Pitfalls in Indie Publishing with Roy Hanschke (Thursday, 1:45 – 2:45 pm MT)
Let's face it, there are more and more companies willing to publish your book. Who do you choose? Why would you choose that company? What will the publisher and printer do to get your product to market, and then what? Bob is a three-time published author. Roy is a dynamic speaker, radio personality, and author. Both will share the pitfalls and the peaks that turned into perks in their publishing journey.
---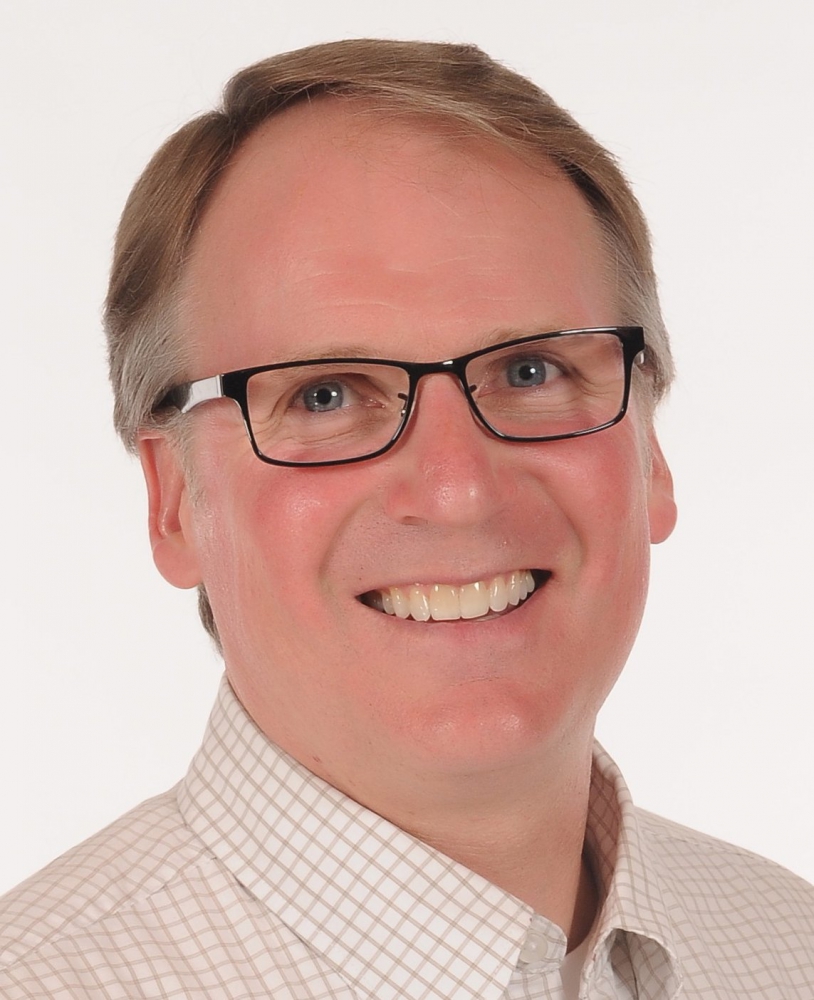 Tim Shoemaker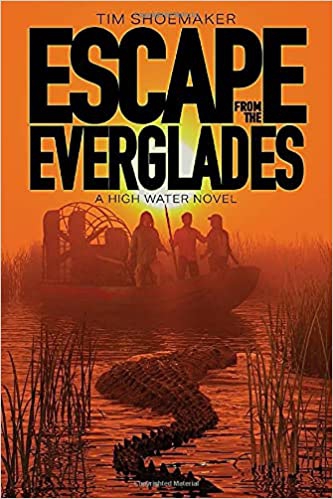 Author, Speaker
Tim is the author of 17 books and a popular speaker at conferences and schools around the country. Over 25 years working with youth has helped him relate to his reading and listening audience in a unique way. He is a regular contributor to Focus on the Family Clubhouse and Clubhouse JR. magazines.
His contemporary suspense, Code of Silence, was named in the "Top Ten Crime Novels for Youth" by Booklist. Tim loves writing fiction! Easy Target and Escape from the Everglades (Focus on the Family, 2021) are his newest releases. Every Hidden Thing, (also Focus on the Family) is scheduled to release early in 2022.
Tim's energetic style of teaching helps make even difficult writing topics clear. He is all about encouraging and equipping writers to do what they do—better.
Continuing Session – Building Rock-Solid Fiction
A tall building needs a strong base. If you want your book to rise above the rest, you'll need a rock-solid foundation. Learn essentials for building a better book—or strengthening the one you've already written. We'll look at plotting, deepening your point-of-view, when to show—and when to tell, creating stronger scenes, and writing better dialogue. You'll learn what's needed for powerful openings that draw a reader in and how to avoid "hokey" Christian fiction. We'll cover insights to getting published that are often overlooked . . . and more. Tim will share tips and secrets to writing fiction that will stand tall and strong in the marketplace.
Workshpo 3G – Reaching Children & Youth with Jesse Florea (Friday, 10:45 – 11:45 MT)
Do's and Don'ts of Writing for Children with Jesse
Reaching Youth with Your Writing with Tim
Christian fiction for youth often has a reputation for being unbelievable, preachy, and downright hokey. We'll look at how to avoid those traps so you can reach the youth market with the story God has put on your heart.
Teens Write – Strong Starts and Satisfying Endings (Saturday, 10:00 – 10:40 am MT)
In our world of shrinking attention spans, what do we need to do in our fiction to grab our reader—and not let him go? We'll look at secrets to great openings, endings—and how to create yours.
Keynote – Find Your Place at the Table (Saturday, 3:30 pm MT)
We live in a culture that is so often "all about me." Over-confidence can be a problem.There are dangers to putting ourself in a position of greater importance than we should. There are also some very real hazards to thinking too little of ourselves—and the lack of confidence that results. We need a blanced perspective to be right-minded in a proud and insecure world.
---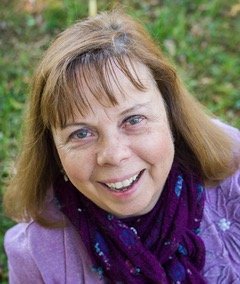 Karen Whiting
Certified Writing Coach, AWSA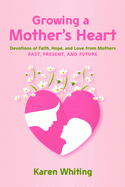 Author, Speaker
https://karenwhiting.com/
Karen's creative juices are always flowing and spill over into her books and hundreds of articles. She loves playing with children and has five children and one dozen grandchildren. She was a contributing writer for Focus on the Family's Focus on Your Child magazines. She also writes regularly for three other publications.
One outlet for Karen's creativity is in her passion to connect activities and fun to spiritual insights. She says, "It helped my children know that God is involved with all aspects of life. I weave that in my books, such as connecting crafts for tweens with virtues of biblical women in my God's Girls series and revealing true accounts of how God worked in the lives of military families."
Karen understands the hearts of families who keep being uprooted as her family moved many times, while her husband, Jim, spent 22 years in the Coast Guard. She now lives on the east coast of Florida.
In addition to writing, Karen is a speaker and often a guest on radio. She has traveled to Malaysia, China, and Russia to speak and minister to families and children. She had the adventure of swimming in the Black Sea and helping children to make puppets. She says, "I don't speak Russian or any Chinese dialect, and they didn't know English, but puppetry is a language of the heart and we connected. Through a translator I helped people who minister to families to give them tools to use to help strengthen family communication skills, manage time, and treasure one another."
"It's amazing to know my words and thoughts have touched people so far away. I majored in math in college, so I never expected to write. I loved raising my five children and people kept encouraging me to share from the wealth of experiences I created for my family. I prayed about writing and God actually gave me a vision. Then, within hours, I received a painting of the vision and knew God had called me to write. I'm thankful that God has used me to help others and await his plans for the future!"
Pre-conference Zoom Meetings – Developing a Great Nonfiction Pitch (Date, time, and link to be provided to registered conferees)
Make the best pitch to not only grab an editor's attention to help get a contract, but to start developing the marketing (tweaking a pitch to focus on the reader flow from the original pitch). Karen Whiting, author of 27 traditionally published books, will provide individual help to polish each person's pitch. An effective pitch will, in 30 seconds:
Define the target audience
Share the book's unique value (take-away) that reveals the big concept
Share the features/stye
Include an memorable and engaging title
Continuing Session – The Short Road to Publication: Writing Articles and Devotions
Devotions can be the easiest pieces to sell. Articles pitched well can be widely read and help build a platform and your authority to write on a topic. Both help you write tight and stay focused. Topics in the classes will cover:
Learn the basics of writing devotions and then all the ways you can create and sell them.
Discover the four essential elements for writing a nonfiction article.
Identify your audience and their needs.
How to find and research ideas to develop deeper articles and devotions.
Use SEO to make your writing stick.
How to best submit your work and where.
Move from short pieces to books of devotions or ones based on a series of articles.
Use one topic idea to create writing for various ages and genres.
Workshop 2A – Successful Co-Authoring with Jesse Florea (Thursday, 1:45 – 2:45 pm MT)
Co-writing a project brings challenges, but it can also bring greater creativity, accountability, and result in a better final product. In this workshop, Jesse Florea and Karen Whiting share from their experiences in co-authoring several book projects. It will cover utilizing each other's strengths, workload, workflow, and other aspects of a successful co-writing process.
---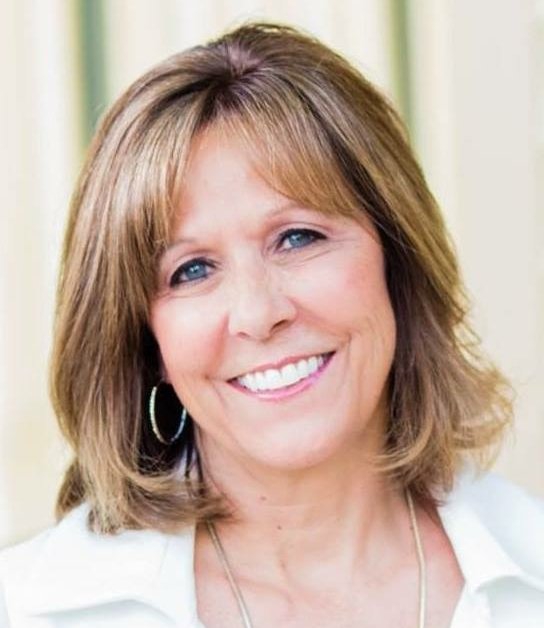 Lori Wildenberg
Author, Speaker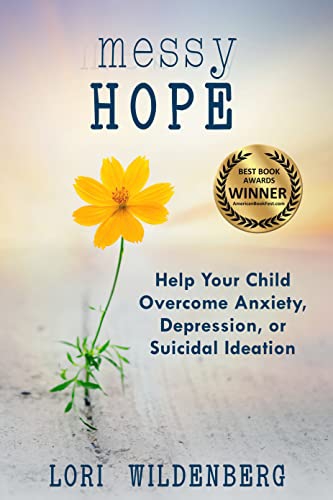 Lori entered the world of written word through the backdoor. Her writing organically grew from her speaking ministry. Lori is a national speaker, contributing writer for many on-line magazines, including Focus on the Family, MomLife Today, and Crosswalk. She's the author or co-author of 6 parenting books. Messy Hope: Help Your Child Overcome Anxiety, Depression, or Suicidal Ideation is her most recently published book. Lori is a licensed parent and family educator, co-founder of 1 Corinthians 13 Parenting—a resource ministry for moms and dads, and lead mentor mom for the popular Moms Together Facebook community page and group. She delivers her written and spoken message with warmth, transparency, and gentle humor. The Wildenberg family resides in the foothills of the Rocky Mountains. A perfect day in Lori's world consists of a hike with her husband, Tom, their goldendoodle, Toby, and spending time with their 4 adult children, 3 in-laws, and 3 little grands.
Workshop W5 – How Not to Talk to an Agent or Publisher (Wednesday, 4:30 – 5:30 pm MT)
Gain some tips on things to avoid doing or saying when pitching your book to an agent or publisher.
Workshop 1F – Fear Factor (Thursday, 10:45 – 11:45 am MT)
If you are a writer, then you will most likely be a speaker. And . . . it doesn't have to be scary. Whether you are speaking at your local library, neighborhood book club, or to a large audience you will learn surefire tips to communicate your message comfortably and effectively to your audience.
Workshop 2G – Write for the Reader (Thursday, 1:45 – 2:45 pm MT)
Why do you write? What is the message God has put on your heart? Who needs to hear it? No book (other than the Bible) is for everyone. Discover how to write to your reader to expand your reach.