NINE SESSIONS TO CHOOSE FROM
Five hours each of in-depth teaching!
Continuing Sessions meet five times.
Thursday & Friday 11:15 – 12:15
& 3:15 – 4:15 ET
Saturday 11:15 – 12:15 ET
Choose one for the entire conference
but remember you have until December 31, 2023,
to view any or all of the replays at NO additional cost!
I need this! Can't wait for the conference to start. SO excited to be able to learn
from those who have gone down this road before me.
This conference is a treasure chest full of wonderful speakers, editors, agents,
and fellow writers who are helpful and supportive.
Can't say enough good things about this. You will be blessed.
Catherine Jacobs

1 – Authentic Writing that Changes Lives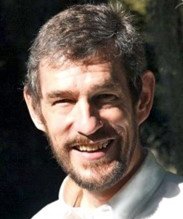 Peter Lundell, D.Miss.
Author, Pastor, Adjunct Professor
Freelance Editor, Reedsy.com
www.PeterLundell.com

Peter is an author, pastor, and teacher who helps people connect with God and live by God's Word and Spirit. With life experience all over the world, he brings new perspectives to what most people overlook. He has authored numerous nonfiction and fiction books on Christian spirituality. Peter is also a collaborative writer and a developmental and substantive editor.
Authentic writing starts from within you—being honest with who you are, which sometimes means writing out of recovery from pain and ashes. Then you can effectively write change into the lives of your readers through your particular approach, genre, and unique voice. This continuing session will take you through this process and include participant exercises and presentations for feedback.
---
2 – Exploring the Art of Fiction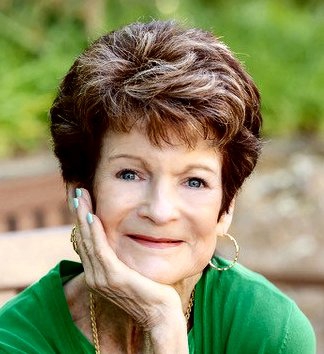 DiAnn Mills
Author & Speaker
https://diannmills.com
DiAnn is a bestselling author who believes her readers should expect an adventure. She weaves memorable characters with unpredictable plots to create action-packed, suspense-filled novels. DiAnn believes every breath of life is someone's story, so why not capture those moments and create a thrilling adventure? Her titles have appeared on the CBA and ECPA bestseller lists; won two Christy Awards, Golden Scroll, Inspirational Readers' Choice, and Carol award contests.
DiAnn is a founding board member of the American Christian Fiction Writers, an active member of the Blue Ridge Mountains Christian Writers, Advanced Writers and Speakers Association, Mystery Writers of America, the Jerry Jenkins Writers Guild, and International Thriller Writers. Continuing her passion of helping other writers be successful, she speaks to various groups and teaches writing workshops around the country.
DiAnn has been termed a coffee snob and roasts her own coffee beans. She's an avid reader, loves to cook, and believes her grandchildren are the smartest kids in the universe. She and her husband live in sunny Houston, Texas.
All writers can benefit from the techniques of crafting three dimensional characters, unpredictable plot, unmistakable dialogue, emotive conflict, and self-editing. Dear writer, you will be stretched, pulled, and molded, but the process will enhance your plotting skills. Each session contains exercises to help you shape and strengthen an amazing story.
Exploring Characterization: Worthy characters transform our stories from ideas to living, breathing story players with the ability to live on in the reader's mind long after the book is finished. This session shows the writer how to create a character with strong inner and outer motivation, and that translates to a reader vicariously living the story adventure.
Exploring Plot: Story is a living, breathing organism. It's fresh, intimate, exciting, and a thrilling accounting of someone's struggle with the pressures of their world to reach a goal or solve a problem. This session shows how to make a plot work: how it's developed, point of view, how to overcome obstacles, and how to increase stakes. We'll cover the sagging middle and how to ensure an antagonistic setting.
Exploring Emotion: To ensure the reader steps into the pages of a powerful story, the writer incorporates various techniques related to emotion. Powerful page-turning and dynamic novels are bathed in undeniable emotions and are evident in everything the character says, thinks, and does. This session shows the writer how to create emotion in every sentence, every line—creatively.
Exploring Dialogue: The challenge to meet the criteria for dialogue shouts impossible without a careful analysis of behavior. Human traits must be visible—emotional, complex, and unique. The ability to communicate fits into all three areas. This session shows how to create memorable dialogue that's fresh, unique, and in character.
Exploring Self-Editing: This session shows the writer how to self-edit like a pro. Rules, guidelines, and a bit of polish helps the writer create an incredible story.
---
3 –

Think Like a Publisher: Self-Publishing Made Simple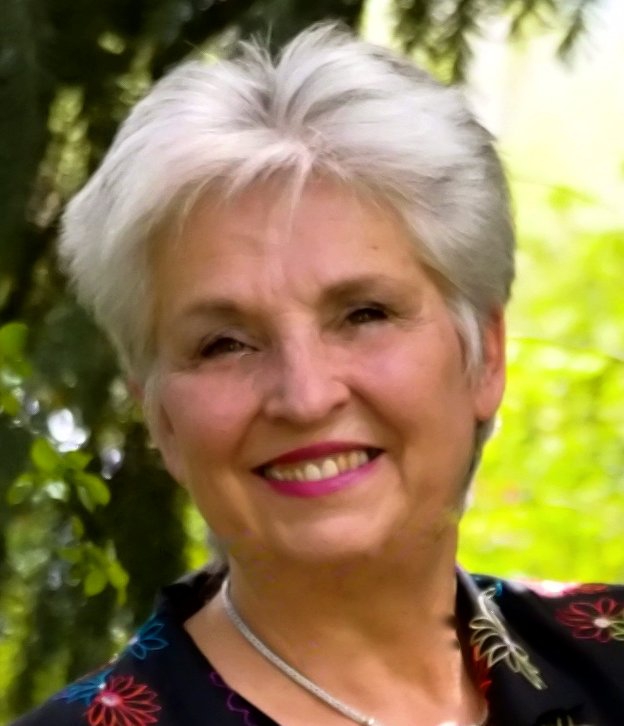 Scoti Domeij
Acquisitions Editor, Blackside Publishing
Editor & Contributing Writer, Havok Journal
Author, Gold Star Mom

Scoti has held various responsibilities with 10 traditional publishers including author; editor; senior research assistant; copywriter; marketing director; and production, art, and design coordinator. Scoti's passion is to help writers hone their skills, pursue their passion, publish, and effectively market the story God embedded in their hearts. Scoti is the proud Gold Star mother of Army Ranger Sgt. First Class Kristoffer Domeij, KIA October 22, 2011, in Afghanistan on his 14th deployment, the most deployed soldier in American history to be killed in action. As a result of her loss, God opened the door for Scoti to become the Publisher for Blackside Publishing. In her role as an editor and a contributing writer for Havok Journal, an online Huff-post-style journal targeted to and written by military personnel and veterans, Scoti opens conversations on subjects-you're-not-supposed-to-talk-about.
Guidance through each step of the self-publishing journey:
what you need to learn and where to start
the tools needed to self-publish
the editing and production process (Includes a self-publishing editing and production worksheet/checklist)
insider tips to avoid the common mistakes that frustrate and detour self-publishing authors
what makes sense to do yourself and when to call in the pros
---
4 – Writing for Magazines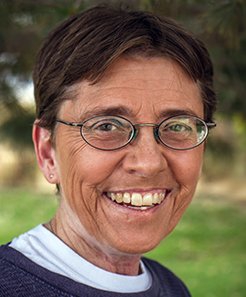 Sherri Langton
Associate Editor, Bible Advocate
and Now What? e-zine
Freelance Writer

Sherri has worked over 30 years in Christian publishing. She is the associate editor of Bible Advocate magazine and Now What? e-zine. Sherri is an award-winning freelance writer whose work has appeared in Focus on the Family, In Touch, Upper Room, Today's Christian Woman, Marriage Partnership, Discipleship Journal, Decision, LIVE, and other publications. She writes on assignment for AG News, Standard, and The Quiet Hour. Sherri also has contributed to two Chicken Soup for the Soul volumes, My Turn to Care, Teatime Stories for Women, Becoming a Godly Man, Faces of Faith, Hurray God!, and Understanding Depression and Suicide: Hope in the Darkness. In addition, she teaches worrkshops at several Christian writers conferences. Sherri lives in Denver, Colorado, and plays drums and percussion at her church.
Learn to focus ideas, structure an article, submit manuscripts in correct format, understand manuscript rights, write query letters, and check your facts. Sherri will review how to shape ideas into the right genre (personal experience, article, devotional, etc.). You'll also learn how to study the Christian Writer's Market Guide, writer's guidelines, and magazines you want to write for. Recommended for those who have not yet been published or beginners.
---
5 – The #1 Way to Grow a Rock-Solid Platform:
Serve Your Audience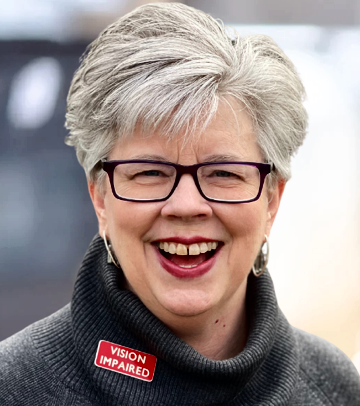 Patricia Durgin
Marketing Expert
Certified Writer & Speaker Coach
MarketersOnAMission.com

Patricia is a recognized marketing expert, certified writer & speaker coach, a faculty member at Christian writer and speaker conferences around the country, and a professional interviewer. She contributes monthly articles to Almost An Author, Write Life Workshops, The Write Conversation, and Arise Daily Devotions.
As a marketing coach, Patricia serves both new and award-winning Christian writers and speakers committed to serving their audience through clear messaging, reader-focused blog posts, results-oriented emails, and interviews designed to grow their platform.
Patricia's hosted over 500 (60-minute) interviews. Her program—seen every weekday for two years—included interviews, annual 30-day summits, and periodic mini-conferences, each featuring leaders in the Christian communicator's fields.
She lives in Richmond, Virginia, area with her high school sweetheart. She and her husband have two daughters and sons-in-law, all in full-time ministry, and they enjoy three delightful grandchildren.
Patricia's website (Home page) has four valuable, free resources to choose from. And discover how Patricia can help you on her Services page at: https://marketersonamission.com/services.
Build the strong foundation you'll need for a long-lasting platform wherever God may lead you in the future. In this continuing session, we'll focus first on identifying your audience, then move to the four basic marketing elements and how they all work together to build your platform: your 1) Website, 2) Lead Magnet, 3) Blogging & Social Media, and 4) Email…all designed to serve your audience through content focused on their needs. We cannot grow our audience effectively without these four elements in place. Leave one out and our marketing will be lopsided.
Session #1: Who Does God Want You to Serve? / Why & How to Create Blog & Social Media Content for Only Those People
In His kindness, God calls us to serve a specific group of people vs. "everyone." We'll begin by helping you identify that group. Every subsequent class focuses on those people alone. Then we'll create content ideas for your blog and social media, merging your message with the needs of (say it with me) only that group. You'll never wonder what to write about again!
Sessions #2 and #3: Serve via Your Website (The 2 Most Important Pages / Newsletters are Good; Lead Magnets are Better)
Ideally, your website's content makes your audience think, "This is where I belong!" We'll review Home and About pages from actual websites to see if they offer these core elements, and if those elements are positioned for maximum results. Then we'll discuss how to create a "Lead Magnet," a sliver of valuable information so intriguing visitors are compelled to "sign up" for it, thus growing your email list, one of the main digital avenues to serve your audience.
Sessions #4 and #5: Serve via Your Email Messages: How Email Works / Use It to Build Relationships with Your Audience
Few harness the power of email. One reason? The tech can be frustrating. We'll review how the various steps fit together to deliver each email. But why bother with email, anyway? Because it allows us to develop long-lasting relationships with our audience members, serving them regularly while periodically inviting them to purchase our books, products, or services. Imagine hundreds (or thousands!) of readers eager to buy or share your latest "thing," supporting you the way you've supported them for years. Woozier! This is what email can do.
---
6 – How to Write Narrative Nonfiction and Memoir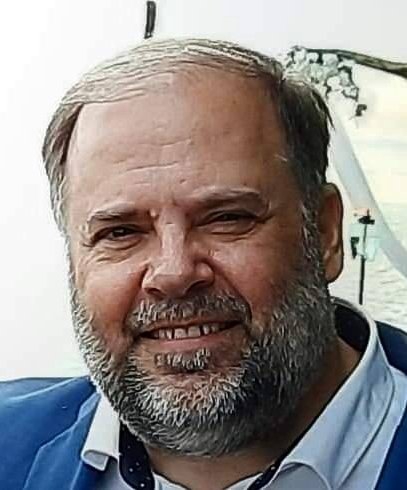 Dr. Craig von Buseck
Director of Digital Content, FocusontheFamily.com
Author, Speaker – vonbuseck.com

From webcasts to television and radio, and from conferences and churches to boardrooms, Dr. Craig von Buseck has been in the public eye for more than 35 years. As a sought-after keynote speaker, he has taken the stage across America and overseas. Craig is an award-winning, multi-published author and serves as a Digital Content Director for FocusontheFamily.com. His most recent book is Telling the Truth: How to Write Narrative Nonfiction and Memoir. He holds a Doctor of Ministry and an MA in Journalism from Regent University.
Taken from his new book, Telling the Truth, this will be an in-depth survey of narrative nonfiction and memoir, while also discussing the related genres of biography and historical fiction. During three one hour sessions we will examine these topics:
Why tell true stories?
Which genre is right for your story?
Interviewing techniques.
Outlining options.
Plot and structure.
Character and dialogue.
Doing historical research.
Fiction techniques in nonfiction writing.

Writing from passion.

The art of observation.
Self-editing your work, and more!
---
7 – Develop a Unique Marketing Plan


Karen Whiting
Author
Writing/Marketing Coach
www.KarenWhiting.com
Karen writes to help families thrive and loves to let creativity splash on the pages she writes. She's a certified writing and marketing coach, international speaker, former television host, and award-winning author of more than thirty books for women, children, military, and families. She's sold more than 1,000 articles for more than sixty periodicals. She writes for The Write Conversation Blog and crosswalk.com, and serves as a researcher for documentary biblical archeology filmmaker Tim Mahoney. She's also a grandma and loves adventure.
As a writing/marketing coach Karen helps writers move forward in writing books and helps them develop unique plans for marketing their books.
I left our meeting so blessed and encouraged.
It means so much to me to have what feels like an action plan.
I want you to know that I definitely trust you!"
Deb Dufek
Session 1: Understanding marketing plans and the components of them. How to choose goals and strategies that combine for an effective plan. Know 5 Key Marketing Methods to help develop a plan.
Session 2: Know thy message for the reader so you can spread the word about your book. Know thy reader and what grabs their attention. Know thyself and what strategies will be doable for you.
Session 3: Using the power of SEO, your original pitch, images, and video. How to find the SEO and apply it to any marketing strategy. Identify images that impact readers and where to use them. Know easy ways to develop video and use it effectively. Note: You do not need to be in the videos.
Session 4: Marketing timelines and organizing/scheduling promotional activities. Before a book releases, develop methods to grow your email list and platform. Use time wisely with re-release marketing strategies. Plans to make for book launches including gathering a team of reviewers and influencers.
Session 5: Creating your marketing roadmap: objectives; evaluations; reaching out to schedule speaking, interviews, and activities.
FREE for everyone who registers for the conference who needs help developing a marketing plan - Karen's MARKETING PLAN TEMPLATE. Just request it when you register in the comments on the bottom of the second page of the registration form. If you've already registered, email mbagnull@aol.com. Put "Karen's Marketing Plan Template" in the subject line.
---
8 – Writing for Children Ages 3 through 12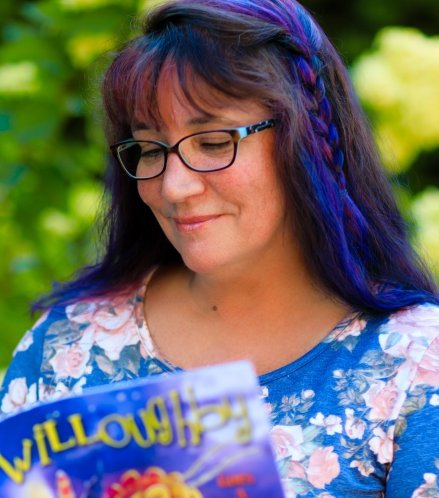 Pam Halter
Children's Book Author & Editor
www.pamhalter.com
Pam is a children's book author and editor from Southern New Jersey. Her picture book titles include:
Willoughby and the Terribly Itchy Itch (Fruitbearer Kids 2017), Willoughby and the Lumpy Bumpy Cake (Fruitbearer Kids 2018), and Willoughby Goes a Wee Bit Batty (Fruitbearer Kids 2019).
When she isn't writing, Pam enjoys cooking, quilting, gardening, canning, playing the piano, Bible study, going down the shore (as we say in NJ), and encouraging new writers. She lives with her husband, Daryl, special needs adult daughter, Anna, and four cats.
Make 'em want to hide your book. Did you ever hide your child's favorite book because you were sick of reading it? If so, the author scored a WIN because our goal is to craft stories children love so much, they keep asking adults to read them.
Over and over and over and over …
This continuing session will cover writing for ages 3 to 12 (think picture books and chapter books). We'll look at the basics like plot, characterization, beginnings, endings, and more. So. Much. More.
Each class will build on the one before it. Participants are encouraged to bring their WIPs, if they have them.
We'll learn, read, write, and play. Children's book writing at its best!
---
9 – The Christian Communicator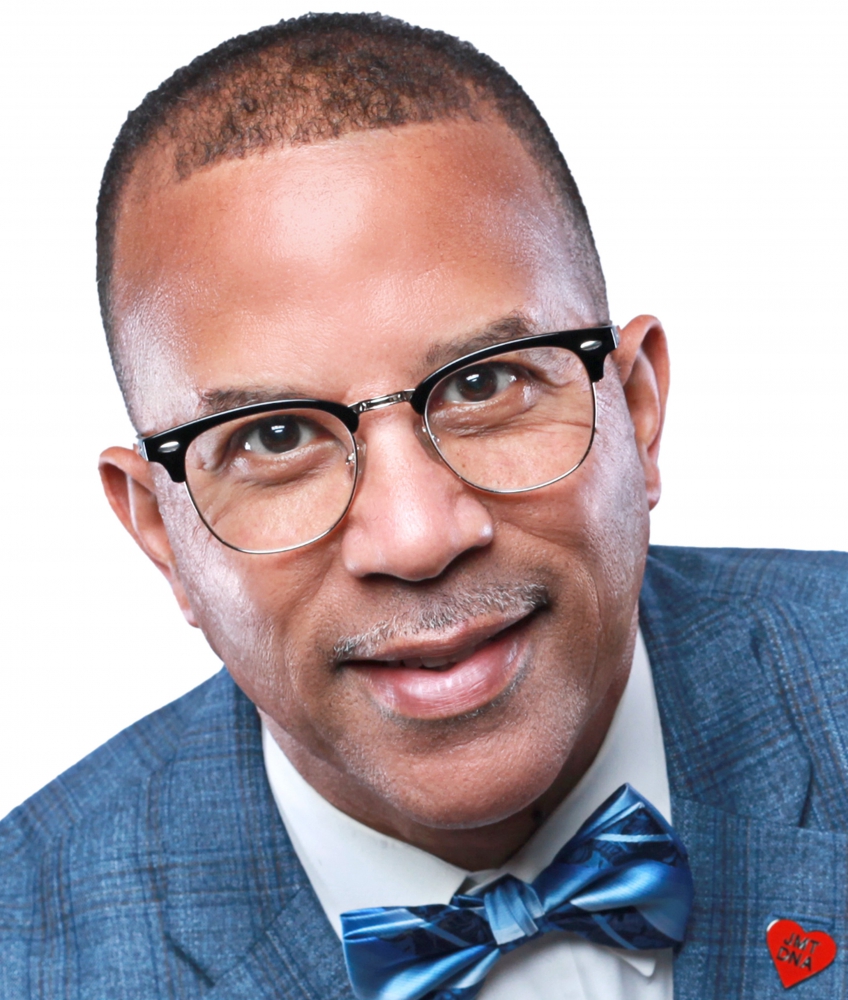 Kevin Wayne Johnson
Author, Speaker
CEO, The Johnson Leadership Group

As Founder and Chief Executive of The Johnson Leadership Group LLC, Kevin provides organizations, and the people who work within them, with the tools to forge effective personnel and interpersonal communication. He delivers training on the elements of dynamic relationships, to equip teams with the attitudes and attributes needed to develop individuals into leaders. He does so through motivating workshops, seminars, insightful keynote speeches, and compassionate coaching, all to encourage personal and professional growth.
Kevin is a John Maxwell Team certified trainer, coach, mentor, and speaker, and an active member of the International Coaching Federation. A native of Richmond, Virginia, he earned a B.S. in Business Administration and Management from Virginia Commonwealth University. Kevin is an ordained minister by the Church of God Ministries, Incorporated, Anderson, IN, and has held multiple leadership positions at the local, regional, national and international levels, including Senior Pastor.
His best-selling book series – Give God the Glory! – earned 19 literary awards from 2001 to 2013 and book #1 in the Leadership with a Servant's Heart series was a 2-time Amazon.com new release best-seller and earned 9 literary awards in 2020 and 2021. Since 2009, he has served as co-host of the Christian Authors on Tour radio show on Blog Talk Radio and currently shares leadership tips twice per month on the Words of Wisdom Champion podcast that is distributed by Elite Conversation Media.
For the past two decades, Kevin has served on the faculty of seven writer's conferences in the USA and UK. He has been married to his wife Gail for 30 years. They live in Clarksville, Maryland, and from their union raised three sons.
Everyone communicates, but few connect. Because your writing speaks volumes, a Christian author has a heightened responsibility to reveal the unconditional love of God through the written word. Improve your craft, increase your prayer life, and meditate regularly as God's voice permeates your mind, body, and spirit. (Scripture: Proverbs 7:1-4.)
How I love the Colorado Christian Writers Conference.
hough I've taught at the conference for well over a decade, I'm still one of its earnest students. Every year I take home loads of inspiration, encouragement, and instruction. If it weren't for what I've learned at CCWC, I would not be the author of over 35 books today. I hope to be involved for at least another decade because I've got more to learn—and write!
Linda Evans Shepherd