Wednesday, 6:00 pm MT
The Power of Writing to Change the World . . . and Yourself!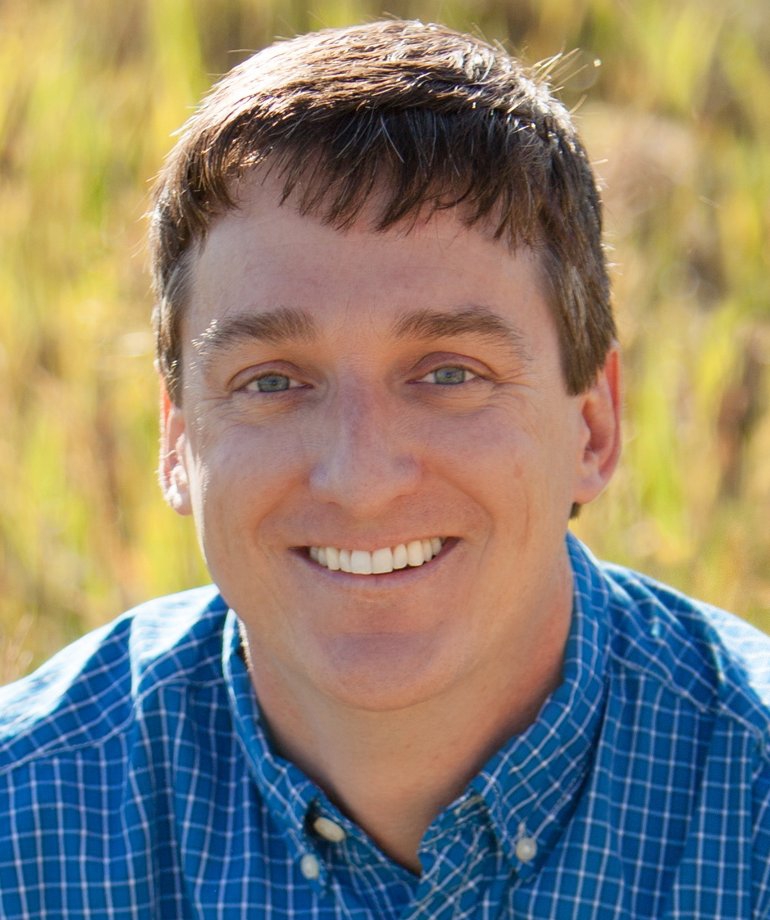 Jesse Florea
Editorial Director
Focus on the Family Youth Publications
Clubhouse and Clubhouse Jr.
Author
Jesse has worked at Focus on the Family for nearly 29 years. Currently, he oversees Clubhouse (for kids 8-12) and Clubhouse Jr. (for kids 3-7) magazines and cohosts the "Official Adventures in Odyssey" and "Official Average Boy" podcasts.
Additionally, Jesse has written or contributed to more than forty books, including the Defend Your Faith apologetics Bible for kids, The Case for Heaven Young Readers Edition, The Case for Miracles for Kids, and The One-Year Devos for Sports Fans. He's published more than 4,000 devotionals and sold more than 1 million books. Jesse lives with his wife, Stephanie, in Colorado Springs and enjoys hanging out with his married children and his two grandkids.
God uses the power of the Word to change society and shape our lives. Through experiences in our lives, including the difficult ones, we're able to reach out to others. God uniquely equips each writer with a message He wants to tell. But to do this, we must lean into Jesus and grow closer to Him. Our writing can change the world, showing people what they have lost and what their souls truly yearn for.
---
Thursday, 7:45 am MT
The Danger and Power of Words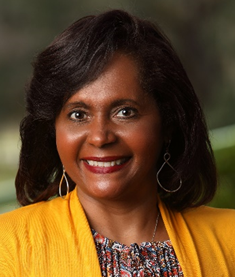 Edwina Perkins
Acquisitions Editor for Harambee Press and Iron Stream Media
Assistant Director and Mentoring Moments Coordinator with BRMCWC
Advisory board member with Word Weavers International
Manager for Sensitivity Between the Lines
Award-winning Writer
Speaker, Freelance Editor

Edwina is the assistant director of Blue Ridge Mountains Christian Writers Conference and the coordinator for Mentoring Moments and the manager for Sensitivity Between the Lines, both with BRMCWC. She is an acquisitions editor for Iron Stream Media and for the imprint Harambee Press. As a longtime member of Word Weavers International, she now serves as a member of the advisory board. Edwina is an award-winning writer, experienced teacher, speaker, freelance editor, and a sensitivity reader. She is also a freelance writer with Guideposts. One of her passions is to address the need for sensitivity and diversity in the publishing industry. Edwina is a lover of anything dark chocolate, and chocolate covered expresso beans are her weakness.
God has given writers a powerful tool to use—our words. Lives are impacted by what we say and what we write. As authors we have the potential to change the world, reach generations to come, and help a hurting and racially divided nation one word at a time. Join me as we look at the danger and power of words.
---
Thursday, 6:00 pm MT
Why Don't the Lights Work?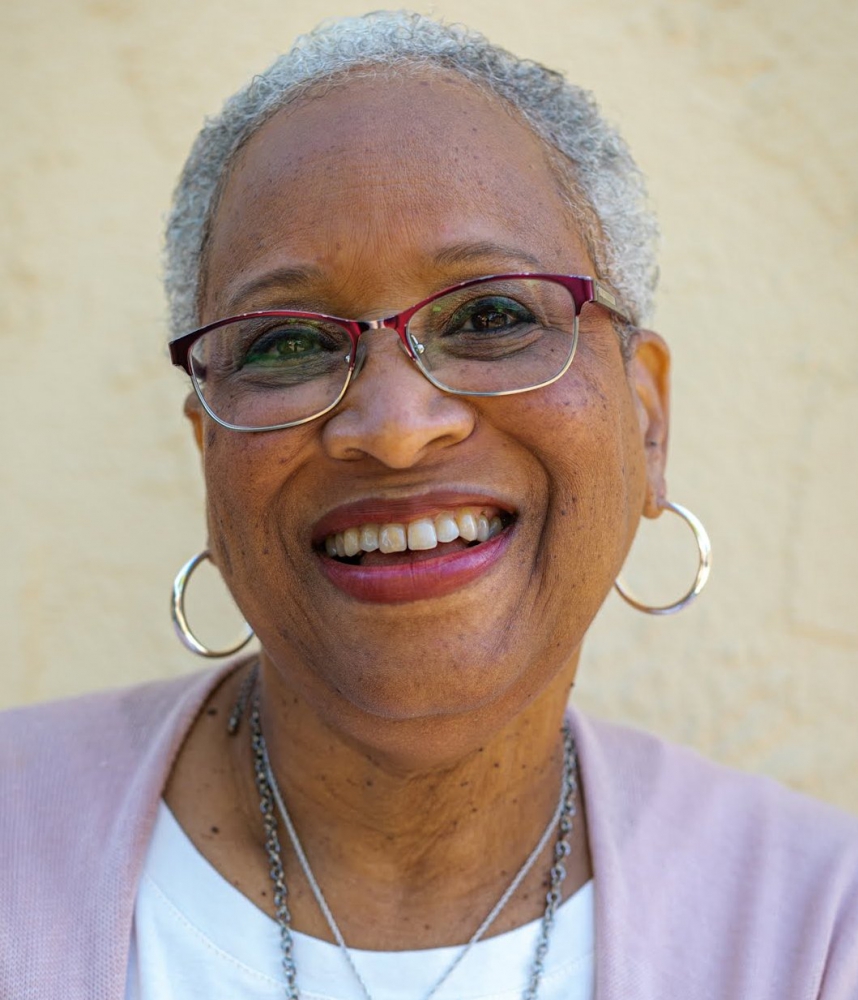 Dr. Sharon Norris Elliott
Author, Speaker, Bible Teacher
lifethatmatters.net
Literary Agent
Founder/CEO AuthorizeMe®


From obscurity in Compton, CA, to commanding main stages teaching others how to write their books and understand the Bible, Dr. Sharon Norris Elliott encourages us to "Live significantly!" This inspiring message has driven Sharon to become an award-winning author, editor, agent, engaging speaker, and licensed minister. Author of 12 books, and associated with several prestigious organizations such as AWSA, ACE, SCBWI, and HSBN.tv, Sharon is also co-director of the West Coast Christian Writers conference. She is founder/CEO of the successful AuthorizeMe® Consulting, Coaching & Editing Firm, and Literary Agency.
"You are the light of the world." This direct quote from the Master Teacher and Savior Himself is encouraging, empowering, and—well yes—enlightening. We writers are uniquely positioned to live out this identity as "lights" as we function as His poema—His workmanship—allowing the Gospel to creatively flow through our fingertips onto the page. But are we actually being effective in our post-Christian society? Are we making a difference in our world for the Kingdom of God? Why don't the lights work?
---
Friday, 7:45 am MT
Ministering to Our Readers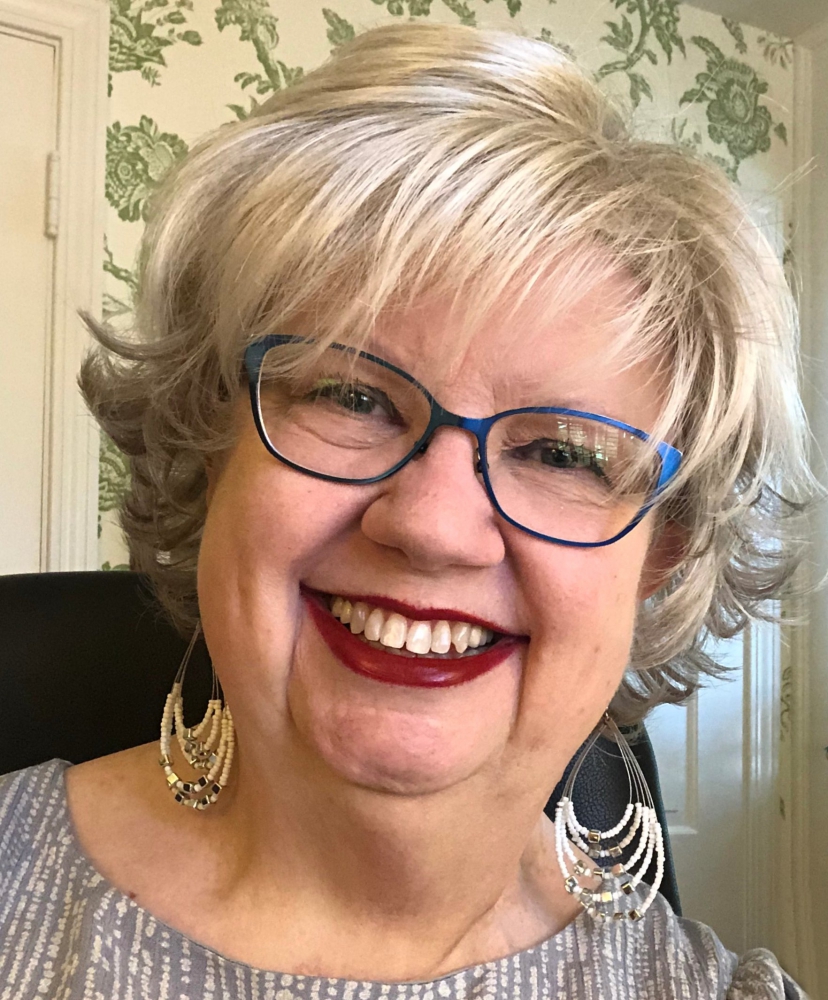 Liz Curtis Higgs
Author, Speaker
www.lizcurtishiggs.com
Liz has spoken at more than 1,800 conferences in all 50 states of the U.S. and 15 foreign countries, including South Africa, Indonesia, Germany, Ecuador, and Japan. Her messages are biblical, encouraging, down-to-earth, and profoundly funny, helping both sisters and seekers embrace the truth of God's amazing, unchanging grace. When the National Speakers Association honored her with the Council of Peers Award for Excellence, Liz became one of only 35 women in the world named to their CPAE—Speaker Hall of Fame.
"Each of you should use whatever gift you have received to serve others,
as faithful stewards of God's grace in its various forms."
1 Peter 4:10 NIV
Liz has a question for you: Is your writing career entirely in God's hands? Discover the surprising answer as Liz shares the life-changing lessons she's learned from three decades of writing for the Lord.
---
Friday, 6:00 pm
Evening of Celebration, Testimonies, and Encouragement
The Persevering Writer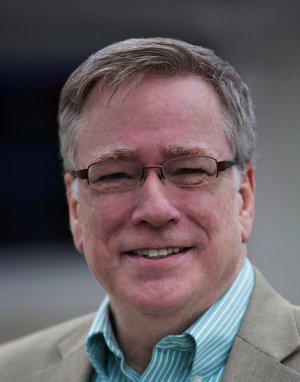 Bob Hostetler
Agent, Steve Laube Literary Agency
Author, Editor, Speaker

Bob is an award-winning writer, editor, speaker, and literary agent who now lives in southern Nevada. His fifty books, which include The Bone Box and American Idols (The Worship of the American Dream), have sold millions of copies. He has co-authored eleven books with Josh McDowell, including the best-selling Right from Wrong (What You Need to Know to Help Youth Make Right Choices) and the award-winning Don't Check Your Brains at the Door. He has won two Gold Medallion Awards, four Ohio Associated Press awards, and an Amy Foundation Award, among others. Bob is also a frequent speaker at churches, conferences, and retreats.
Bob was ordained to the ministry in 1980 by The Salvation Army. He and his wife, the lovely Robin, served in The Salvation Army from 1980-1992. Bob has been a disc jockey, pastor, magazine editor, freelance book editor, and (with his wife Robin) a foster parent to ten boys (though not all at once). Bob and Robin have two adult children, Aubrey and Aaron, son-in-law Kevin and daughter-in-law Nina, and grandchildren Miles, Mia, Calleigh, Ryder, and Avery.
Three Bible stories—and nine words—to give aspiring and accomplished writers the tools to persevere.
---
Saturday, 7:45 am MT
Sitting at His Feet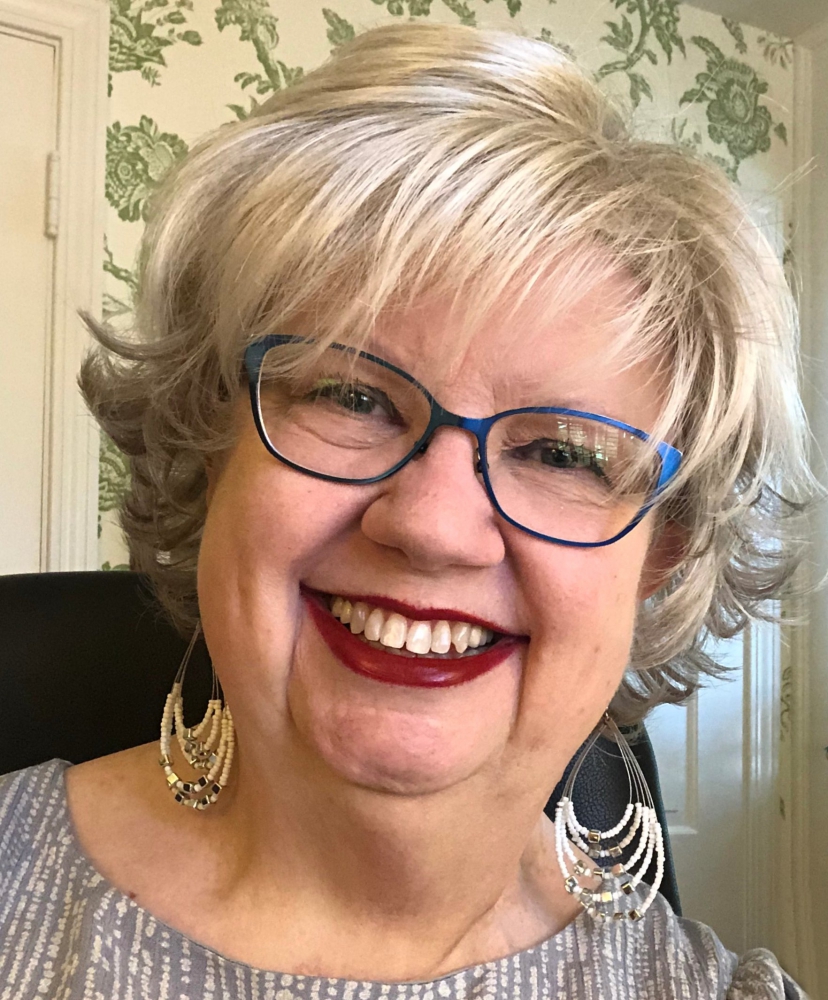 Liz Curtis Higgs
Author, Speaker
www.lizcurtishiggs.com

Liz is known for messages that are biblical, encouraging, down-to-earth, and profoundly funny, helping both sisters and seekers embrace the truth of God's amazing, unchanging grace. She says, ""I have three abiding passions: encouraging my sisters in Christ, exploring the stories of women in the Bible, and writing novels set in Scotland of old. When I'm not traveling, speaking, or spinning a story, I connect with readers online, take copious photos, read historical novels, watch period films, and immerse myself in research—the more books, the merrier. I'm a lame housekeeper, a marginal cook, and a mediocre gardener, but home is still my favorite place to land."
"Mary sat at the feet of Jesus and listened to all He said."
Luke 10:39 NLV
As a storyteller, Liz knows the very best stories have already been written in God's Word. The New Testament accounts of Mary and Martha offer valuable insights about how we write, why we write, and what the Lord might be teaching us in the process.
---
Saturday, 3:30 pm MT
Find Your Place at the Table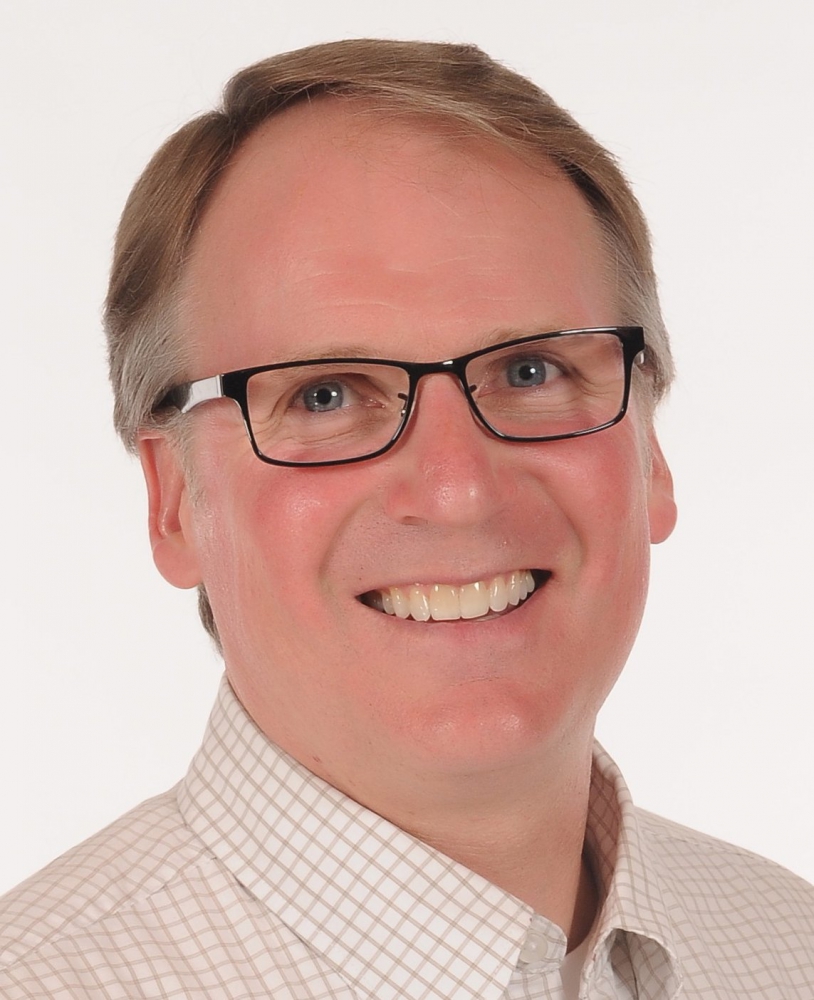 Tim Shoemaker
Author, Speaker
www.timshoemakersmashedtomatoes.com

Tim is the author of 17 books and a popular speaker at conferences and schools around the country. Over 25 years working with youth has helped him relate to his reading and listening audience in a unique way. He is a regular contributor to Focus on the Family Clubhouse and Clubhouse JR. magazines.
His contemporary suspense, Code of Silence, was named in the "Top Ten Crime Novels for Youth" by Booklist. Tim loves writing fiction! Easy Target and Escape From the Everglades (Focus on the Family, 2021) are his newest releases. Every Hidden Thing, (also Focus on the Family) is scheduled to release early in 2022.
Tim's energetic style of teaching helps make even difficult writing topics clear. He is all about encouraging and equipping writers to do what they do—better.
We live in a culture that is so often "all about me." Over-confidence can be a problem.There are dangers to putting ourself in a position of greater importance than we should. There are also some very real hazards to thinking too little of ourselves—and the lack of confidence that results. We need a blanced perspective to be right-minded in a proud and insecure world.
Write His Answer conferences blend publishing expertise
with a deep, unshakable emphasis on faith.
The spiritual components are not extras, they are the reason we meet.
You will be witnessed to and challenged at Marlene's conferences.
Stephen o'Rear