Start your conference learning experience
with an in-depth two-hour Learning Lab|
Wednesday, 2:30 – 4:30 Eastern (ET).

You have NINE to choose from,
but remember, you have until December 31, 2023,
to view the replays.
LL1 – Adapt Your Story into a Screenplay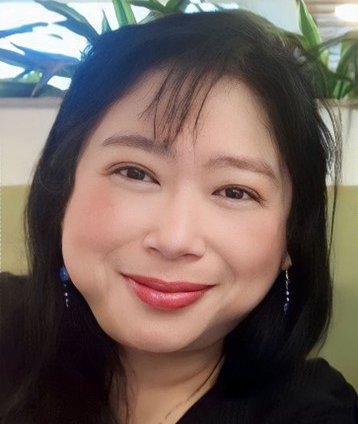 Rowena Kuo
CEO, Executive Editor, Producer
Brimstone Fiction
Brimstone Books and Media
Brimstone Fire
https://www.brimstonefiction.com
https://rowenakuo.com

With over 20 years of ministering to children, youth groups, young adults, women, and family groups, Rowena advocates for writers to build God-centered support systems consisting of people, perseverance, practice, and most of all, prayer. Her specialties include Author Legacy and Financial Literacy. She is the web talk show host for Don't Be Cinderella and has written for Christian Devotions, Written World Communications, Splickety, the 168 Write of Passage, and Scrivenings Press. When not working on words or films, she is a full-time mom with secret aspirations for spaceflight.

Step by step formula for adapting either a full-length novel into a 2-hour screenplay or a short story into a 15min film. What essential elements a screenwriter should incorporate to interest potential producers.
---
LL2 – Transitions: Turning Spoken Words into Written Ones


(For pastors & speakers)

Tim Riter
Author, Pastor, Speaker, Teacher
www.timriter.com

Tim has served as a preaching pastor for over 20 years. He has a MA in Ministry and MA in Communication. He taught high school English for 11 years including 5 years teaching AP English Language (focus on style and persuasion). He also has 16 years experience as an adjunct professor teaching Composition and Commnicaiton on both the graduate and undergraduate level. Tim has ten royalty published books in Christian nonfiction with total sales of 115,000 that have been translated into eight languages. His blog, Unconventional, has an audience of 15,000.
Encouragement for pastors and speakers to turn their biblical knowledge and communication skills ainto effective writing.
Many of us pastors and speakers share a common frustration: we spend hours crafting a fine message to impact people, then an hour later it hides itself in our files…until we move to another church or another conference. So we consider writing devotions and articles and blogs and books with our stuff, not always realizing how different the two forms are, and find little success.
Enough. Let's discover how to both extend our material and our reach, from someone who's done that. Tim Riter spent 25 years in located church ministry, reaching maybe 10,000 people and dreaming of writing a book sometime. Then a conference showed him how to do that, and he's now reached over 400,000 people in magazines, over 115,000 with his books, and over 2 million in newspapers…and is blissfully unknown. He has masters degrees in Communication and Ministry, and has taught composition and communication from the high school level to university graduate level.
He'll cover some basic principles of communication, the differences between speaking and writing, and explore some practical steps to make that transition. Ready to find out how to re- use your material and touch more people? Then join Tim in the Learning Lab "Transitions."
---
LL3 – The Why and How of Website Creation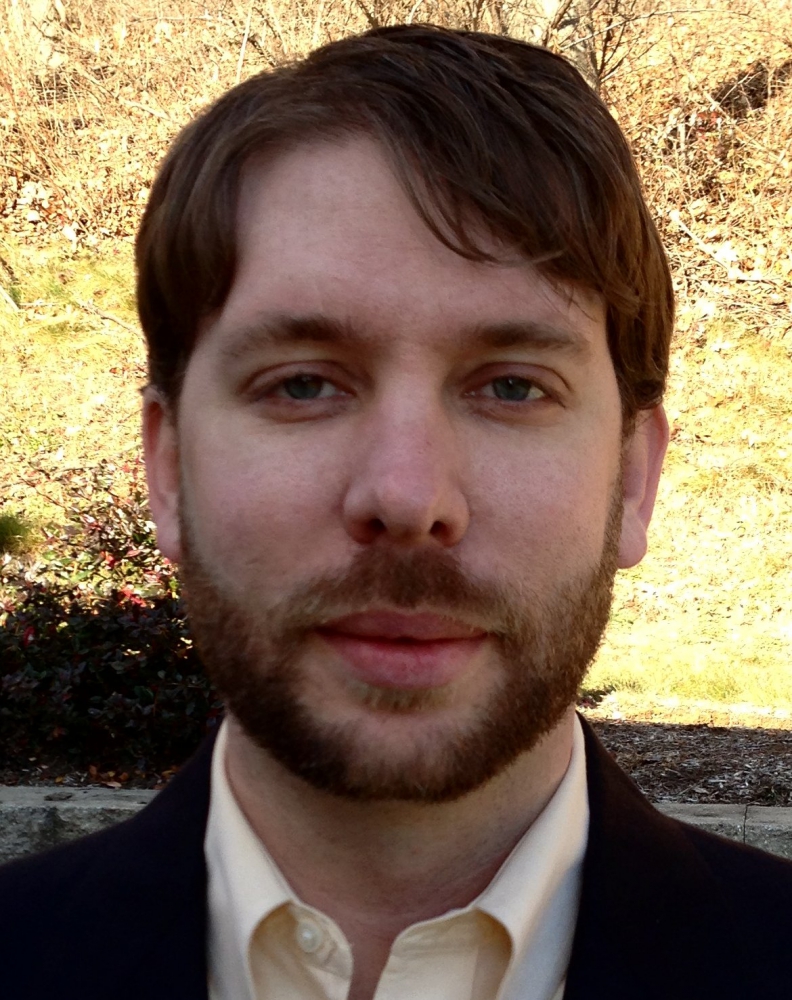 Jonathan Shank
CEO, Celebration Web Design
Jonathan Shank, M.Div., the Senior Website & SEO Marketing Consultant and Managing Partner of Celebration Web Design, has passionately served non-profit organizations and Christ-focused authors since 2006. Jonathan has a diverse skill set in digital marketing, graphic design, management, and expertise in crafting purpose-driven websites using programming languages such as HTML5, SQL, PHP, ASP, C#, CSS, and JavaScript. Besides being a skilled programmer and designer, Jonathan also assists clients in building comprehensive branding and SEO packages to enhance their online presence.
Throughout his career, Jonathan has worked closely with clients to deliver stunning, user-centered author websites, helping them reach their audiences and market their books effectively. He has been instrumental in revolutionizing the web presence of hundreds of Authors, Ministries and Non-Profit Organizations.
As the driving force behind Celebration Web Design, Jonathan is dedicated to creating handcrafted, custom websites tailored to each partner's unique needs while nurturing strong relationships for successful outcomes.
Note from Marlene – I've never stopped thanking the Lord for leading me to Celebration Web Design around ten years ago. Jonathan and his father, Bruce, are not only gifted professionals, they are my Christian brothers and prayer partners. I can't recommend them highly enough.
Join our interactive two-hour learning lab where we will guide you through essential website development strategies tailored for authors. This comprehensive, hands-on workshop covers a wide range of crucial topics:
Content Strategy Development: Learn the fundamentals of search engine optimization (SEO) and how to discover the right keywords to target your audience and improve your website's visibility. Delve into the value of a well-defined content strategy, covering topic ideation, content planning, and consistency in posting to keep visitors engaged and coming back for more.

Essential Content for Author Websites: Discover the key elements that every author website should include, such as an author bio, book information, contact details, and upcoming events.
Blog Writing Tips: Receive guidance on crafting engaging blog content that resonates with your audience and showcases your expertise as an author.
Basic Web Layout: Understand the importance of an organized, visually appealing, and mobile-responsive layout, and how to create a user-friendly design that enhances user experience on various devices.
Social Media Integration: Learn how to effectively connect your social media accounts with your website to promote increased engagement and grow your online presence.
Crafting Persuasive Calls-to-Action (CTAs): Learn how to create effective CTAs that encourage visitors to take desired actions, such as signing up for newsletters or purchasing books.
We'll also explore the various options for building a website, from do-it-yourself solutions and premade designs to hiring a custom designer. The learning lab will help you decide which choice is right for you. Through practical exercises, you'll gain hands-on experience in discovering relevant keywords and refining your website messaging. By the end of this engaging learning lab, you'll be equipped with the knowledge and tools to create a compelling author website that captivates your target audience and supports your writing career.
---
LL4 – Basic Editing and Chainsaw Editing with a Scalpel Touch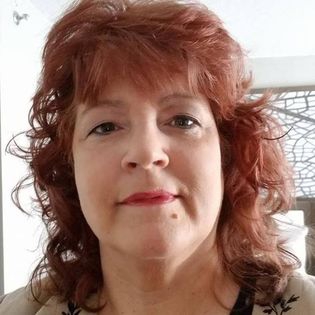 Jeanette Littleton
Author, Freelance Writer
Managing Editor, EA Books Publishing
Editor, Indian Life Ministries and Standard

Jeanette has written several thousand pieces for publication, as well as several books. In more than thirty years of editing, she has worked on the teams of several award-winning publications. She has edited well over 10,000 articles and dozens of books for publishers such as Guideposts, Bethany House, Thomas Nelson, Moody, Barbour, Tyndale, Christianity Today, and others. She is currently managing editor of EA Books Publishing, editor of Intertribal Life newspaper for Indian Life Ministries, and editor of the weekly Standard for the Church of the Nazarene's The Foundry Publishing.
Many writers lose their sales simply because they haven't learned to objectively edit their own work––and editors don't have time to do it for them! If an editor has to edit a writer's work, he'll more than likely turn it down for that of a writer who has learned to edit––even if the other writer's ideas aren't as creative, or don't fit his needs as well. This workshop will help you eliminate clutter, wordiness and excess baggage, and firm up your work. You will learn to spot key unnecessary words, redundancy and confusion in your own work.
In Part 2, Jeanette will talk about a writer who has turned in an article that's 500 words too long, or one who needs to create a 800 word article from a book chapter that's 3,000 words. How do they meet their word length goals without making a choppy sounding mess? Jeanette will look at ways editors can subtly get a manuscript to the word length we need—and make it read so much better in the process!
---
LL5 – Writing for the Homeschool Market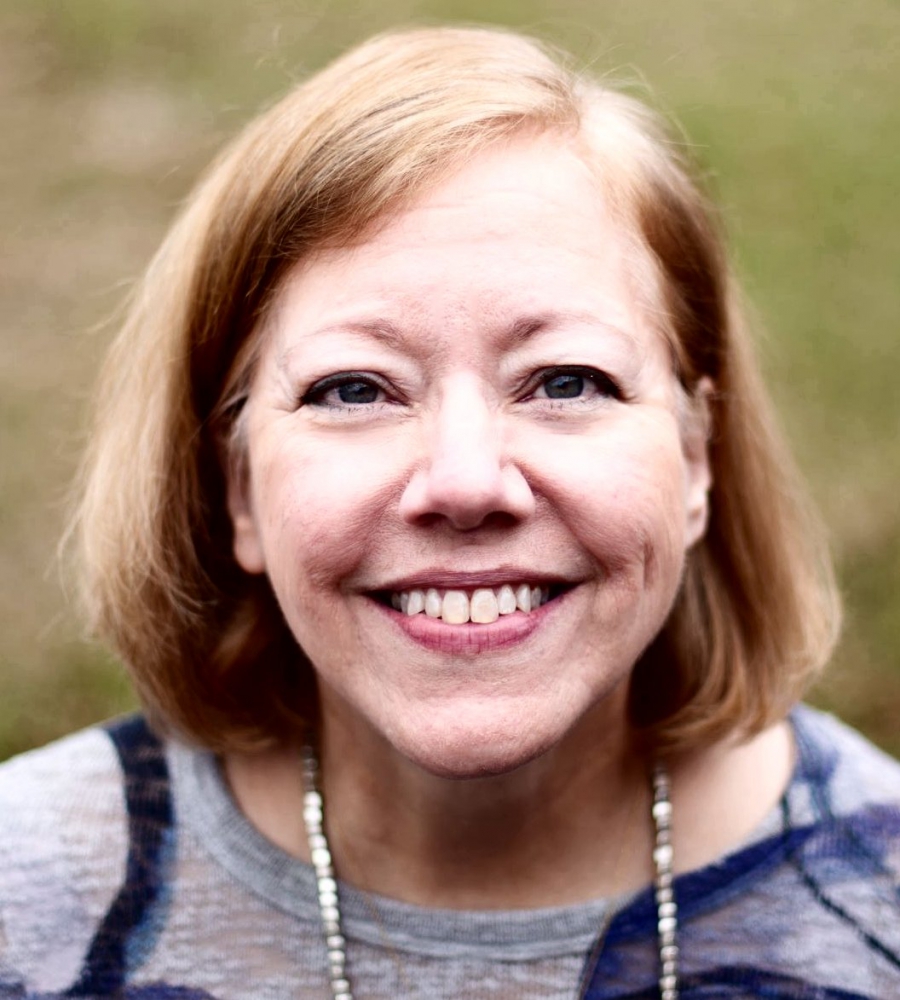 Lynn Dean
Curriculum Creator
Award-winning Author
Editor, Mentor, Speaker
As a veteran homeschool mom (35 years), Lynn has served as a featured convention speaker, homeschool support group leader, curriculum designer, and co-op teacher. She's passionate about helping parents teach their children in ways that are meaningful, memorable, and fun.
Lynn created Discover Texas—an age-integrated, hands-on history curriculum now in its 24th year—and The Homeschool Parents' How-To Handbook, a collection of short tutorials including: How to Teach the Way Your Child Learns, How to Make Learning Meaningful, Memorable, and Fun, How to Help Your Child Succeed, and How to Raise a Hero.
Lynn blogs about homeschooling at www.my-homeschool-mentor.com and mentors parents in a COFFEE BREAK community where we talk about lifestyle education, learning styles, how to find a child's "hidden genius," and how to prepare children to succeed in life.
While researching her Discover Texas History project, Lynn discovered many stories of human triumph that needed to be told and began writing historical fiction. Most recently she collaborated with others to write A Hill Country Christmas - Hope for Hardscrabble Times, which she edited and published in 2022. She's currently doing research for the 2023 edition of A Hill Country Christmas and completing a historical novel, When the Lilacs Bloom, set at the Grand Hotel on Mackinac Island during World War I.
Homeschooling has drawn a great deal of attention since the number of homeschool families more than tripled during Covid. The market is booming! But homeschooling is not new. It was, and in many ways still is, "The choice of kings." Homeschooling is also a fundamentally different approach to learning. In this Learning Lab, we'll take a look at the needs of this rapidly expanding niche market and the exciting opportunities writers have to serve future generations.
---
LL6 – Speak with Power, Passion, and Polish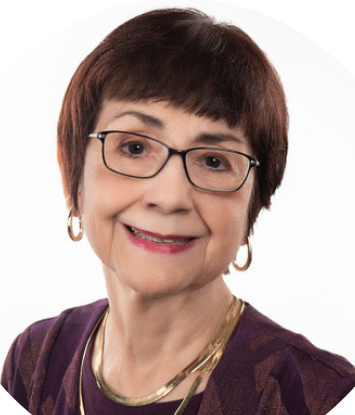 Yvonne Ortega
Speaker, Author, Counselor, Teacher
AWSA Certified Coach
www.YvonneOrtega.com

Yvonne is the author of four books. She has a Master of Education in Counseling. Her background as a licensed professional counselor, licensed substance abuse treatment practitioner, and clinically certified domestic violence counselor gives her a unique perspective on the heart of women. Her counseling work in jails, prisons, and outpatient services adds depth and humor to her presentations, as do her years of teaching mostly high school and college Spanish.
If you fear speaking in public, you're not alone! Gain confidence and tips from Yvonne's personal examples and a professional model to:
Eliminate a weak opening and replace it with a dynamic one.
Replace confusing content with clear and compelling content.
Avoid delivery mistakes and present with power and passion.
---
LL7 – Writer, Thou Art Loosed! WriteCamp Intensive
Beatrice Bruno
Speaker, Author, US Army Veteran
www.DrillSergeantofLife.com
Beatrice is an Army veteran and former (but always and forever) Drill Sergeant. An ordained gospel minister and Grief and Writing Coach, Beatrice finds satisfaction in helping folks travel the paths of grief and writing and maneuver into the fresh seasons God has for them.
Beatrice is the author of 6 books—Christian Living, Motivational/Inspirational, and Fiction—and counting. She has ghostwritten 10 books for various clients in various genres, and is an editor and book reviewer as well. She is the founder and leader of Writer, Thou Art Loosed! Writer's Conferences where she helps seasoned and potential writers, Write On for the Glory of God!
In the current season, Beatrice has crossed over into an area few, if any, look forward to—widowhood. Married for 27+ years to SFC John P. Bruno (US Army Retired) who passed away August 2018, Beatrice has raised 4 children—his, hers, and theirs—to adulthood. She is now looking for her new normal … if there is such a thing … after losing her beloved husband. Discovering what grief is all about and what it entails, Beatrice lets her audiences know, "You don't have to traverse the path alone."
Beatrice has traveled the country, ministering in the style she has been given for such a time as this. As a result of this major shift in her life, Beatrice has served as a volunteer at a Christian Conference Center; lived at the home of one of her beloved Soldier-Sons in Brush Prairie, Washington; and recently spent a season in Hampton, Virginia, where she met new faces and received a new purpose. Many changes are in front of Beatrice. Some of the changes are very disconcerting. But Beatrice knows her relationship with the Lord will carry her through to God's destination for her, always giving her something to Write about.
Get unstuck and focused on the books writers know they have inside of them. Oftentimes, writers get side-tracked when life happens. It is then, though, when writers must push in even more to write what is in their hearts for people who are waiting to read their words. WTAL is designed to jumpstart writers in refocusing and gaining a different perspective so they can be the writers they were called and created to be.
---
LL8 – Honest Fiction that Honors the Father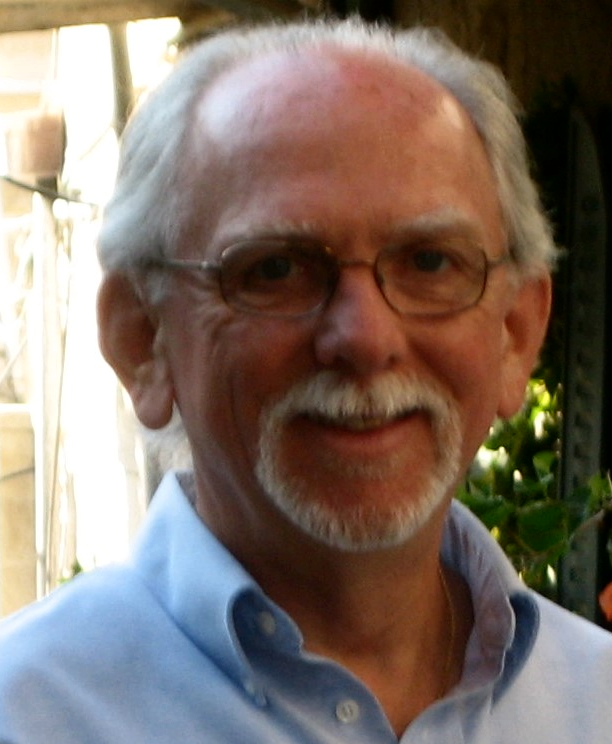 Terry Brennan
Author
www.terrybrennanauthor.com

A Pulitzer Prize is one of the many awards Terry Brennan accumulated during his 22-year newspaper career. The Pottstown (PA) Mercury won a Pulitzer Prize for Editorial Writing for a two-year series of editorials published while Terry was the newspaper's editor.
Starting out as a sportswriter in Philadelphia, Terry became an editor and publisher for newspapers in Pennsylvania, Illinois, and New York. In 1988 he moved to the corporate staff of Ingersoll Publications (400 newspapers in the U.S., Ireland, and England) as Executive Editor of all U.S. newspaper titles.
In 1996 Terry transitioned into the nonprofit sector, spending 12 years as VP Operations for The Bowery Mission and 6 years as Chief Administrative Officer for Care for the Homeless, NYC nonprofits that serve homeless people.
Terry began writing fiction in 2005. His first novel, The Sacred Cipher, was released by Kregel Publications in July, 2009. Responding to many reader requests, Terry wrote a sequel, The Brotherhood Conspiracy, which was released by Kregel in June, 2013. What had now become the Jerusalem Prophecies Series was concluded with The Aleppo Code in October, 2015. The Aleppo Code won ACFW's 2016 Carol Award as the best mystery/suspense novel of the year.
Terry's second fiction series, The Empires of Armageddon, was released in its entirety by Kregel Publications in 2020: Ishmael Covenant in February; Persian Betrayal in June; and the concluding novel, Ottoman Dominion, in November.
Terry and his wife, Andrea, live in western Connecticut.
Lately, many of the novels offered in the Christian market, both Indies and those from traditional publishers, have overstepped the edges of content that many Christians find objectionable. The new normal includes sexually charged scenes and language that not only mimics cursing but that a few years ago would never be found in a Christian book.
So … how do we write 'honest' characters … scenes that ring true to today's readers … tackle 'gritty' subject matter … without incorporating situations and language that weaken our witness and tarnish the faith we are commanded to share? How can we get real and remain pure in heart?
This interactive Learning Lab will dive into this timely and controversial topic by appraising what Christian publishers are saying about their current standards, reviewing examples of both honest and over-the-edge Christian fiction and exploring a revolutionary element of character and plot development that—if adopted by more authors—would dramatically reverse these current trends … and could very well change the way you approach your writing.
---
LL9 – Is There a Book Dr. in the House?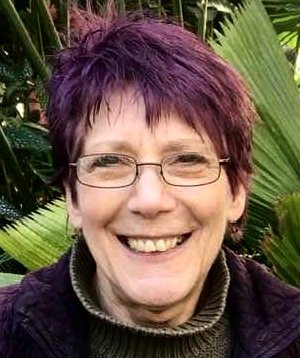 Diana Flegal
As a literary agent for 17 years, Diana has witnessed writers sabotage their writing goals and career by falling prey to bad advice. She wants every writer to succeed, and for her that means they understand and keep a realistic view of everything a successful journey entails. Diana is a sought after teacher at Christian and secular conferences through the US. She knows the insider reasons some writers succeed and others do not. Her personal life mission can be summed up in Hebrews 12:12-13 MSG: "So don't sit around on your hands! No more dragging your feet! Clear the path for long-distance runners so no one will trip and fall, so no one will step in a hole and sprain an ankle. Help each other out. And run for it!"

Eddie Jones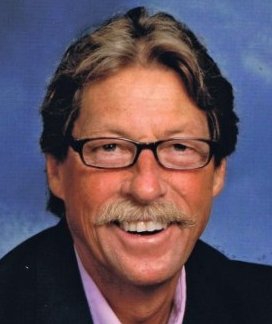 Cut through the confusing maze of writing, editing and promoting your book. As an author of middle-grade fiction with Harper Collins, Eddie has the unique ability to help you navigate the world of book publishing. From self-publishing or traditional publishing, to advice on how to acquire an agent and sign with a larger house, Eddie's years of experience will serve as your guide. As author, publisher,and promoter he has the unique ability to guide you step by step through the process of creative writing, publishing, and promoting.

Do you need help with your book project? Join Eddie Jones and Diana Flegal in a 2-hour interactive learning lab where they will teach you how developmental editors and book doctors assist both fiction and nonfiction writers. Learn tips for how to reduce the cost of book editing and improve the strength of your project. To prepare for the class, review your current work in progress (WIP) and search for certain words — "just," "that," "should/would/could," "because," "so" "since" and adverbs ending in "ly." By identifying these words, you can highlight areas an editor or book doctor might otherwise address. During this lab, Eddie and Diana will explain how to rework such areas and thus reduce your editing costs. They will also answer your questions, and discuss the results writers can expect when their project is completed.
Eddie Jones and Diana Flegal coach writers, edit and doctor books, and host a weekly YouTube channel, Reality Coaching for Writers. With a combined 30+ years working in the Christian publishing industry: Eddie as a publisher and published author, and Diana as a Literary Agent, they offer writers, "no Fluff, just the real stuff" they need to succeed. You can find out more about Diana and Eddie at https://writerscoach.us and https://www.youtube.com/@realitycoachingforwriters.