All times are ET (Eastern Time)
Other Professionals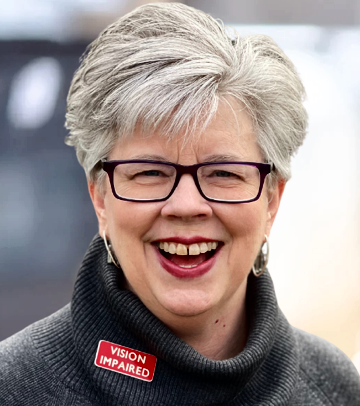 Patricia Durgin
Marketing Expert
Certified Writer & Speaker Coach
MarketersOnAMission.com

Patricia is a recognized marketing expert, certified writer & speaker coach, a faculty member at Christian writer and speaker conferences around the country, and a professional interviewer. She contributes monthly articles to Almost An Author, Write Life Workshops, The Write Conversation, and Arise Daily Devotions.
As a marketing coach, Patricia serves both new and award-winning Christian writers and speakers committed to serving their audience through clear messaging, reader-focused blog posts, results-oriented emails, and interviews designed to grow their platform.
Patricia's hosted over 500 (60-minute) interviews. Her program—seen every weekday for two years—included interviews, annual 30-day summits, and periodic mini-conferences, each featuring leaders in the Christian communicator's fields.
She lives in Richmond, Virginia, area with her high school sweetheart. She and her husband have two daughters and sons-in-law, all in full-time ministry, and they enjoy three delightful grandchildren.
Patricia's website (Home page) has four valuable, free resources to choose from. And discover how Patricia can help you on her Services page at: https://marketersonamission.com/services.
Continuing Session 5 – The #1 Way to Grow a Rock-Solid Platform: Serve Your Audience
Build the strong foundation you'll need for a long-lasting platform wherever God may lead you in the future. In this continuing session, we'll focus first on identifying your audience, then move to the four basic marketing elements and how they all work together to build your platform: your 1) Website, 2) Lead Magnet, 3) Blogging & Social Media, and 4) Email…all designed to serve your audience through content focused on their needs. We cannot grow our audience effectively without these four elements in place. Leave one out and our marketing will be lopsided.
Session #1: Who Does God Want You to Serve? / Why & How to Create Blog & Social Media Content for Only Those People
In His kindness, God calls us to serve a specific group of people vs. "everyone." We'll begin by helping you identify that group. Every subsequent class focuses on those people alone. Then we'll create content ideas for your blog and social media, merging your message with the needs of (say it with me) only that group. You'll never wonder what to write about again!
Sessions #2 and #3: Serve via Your Website (The 2 Most Important Pages / Newsletters are Good; Lead Magnets are Better)
Ideally, your website's content makes your audience think, "This is where I belong!" We'll review Home and About pages from actual websites to see if they offer these core elements, and if those elements are positioned for maximum results. Then we'll discuss how to create a "Lead Magnet," a sliver of valuable information so intriguing visitors are compelled to "sign up" for it, thus growing your email list, one of the main digital avenues to serve your audience.
Sessions #4 and #5: Serve via Your Email Messages: How Email Works / Use It to Build Relationships with Your Audience
Few harness the power of email. One reason? The tech can be frustrating. We'll review how the various steps fit together to deliver each email. But why bother with email, anyway? Because it allows us to develop long-lasting relationships with our audience members, serving them regularly while periodically inviting them to purchase our books, products, or services. Imagine hundreds (or thousands!) of readers eager to buy or share your latest "thing," supporting you the way you've supported them for years. Woozier! This is what email can do.
---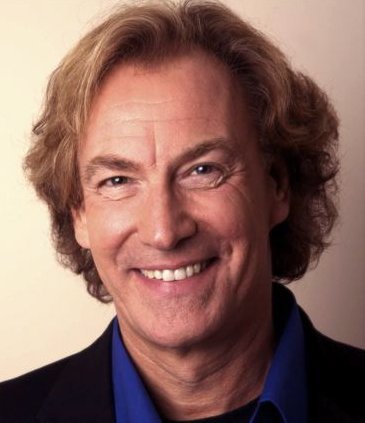 Marty Goetz
Songwriter, Psalmist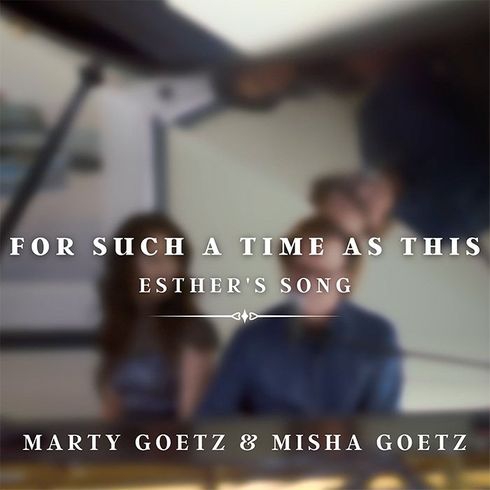 www.MartyGoetz.com
Emmy nominated, Marty Goetz, has been called a modern day psalmist. His songs are Scriptures beautifully set to music, leaving listeners spiritually moved, inspired, and educated. With melodic and fresh acoustical/classic arrangements, Marty has the ability to lead you into a place of true intimacy with God.
In 1965, when thirteen year-old Marty stood at the bimah of Cleveland's Temple on the Heights for his Bar-mitzvah and solemnly sang the ancient words of the Torah, no one – least of all Marty – could have envisioned that some twenty years later he would be singing to God, this time as a featured performer at Billy Graham's Rally in Central Park.
As half of "Bert & Marty," he sang at clubs and dinner theaters around Pittsburgh while studying English at Carnegie Mellon University. There was even a non-singing guest appearance on "Mister Rogers" as Smokey Bea.
After graduation, he and Bert set out for New York City, determined, as Marty remembers, "to give it two weeks to become a star or I'd go back to Cleveland and the family furniture business." Just one week later, Marty and Bert found themselves performing at hotels in the Catskill Mountains. At the end of the summer they were named Best New Act of 1974.
Then Bert found Jesus. Horrified at his partner's born-again experience, Marty broke up the act and returned to New York City. He worked steadily as a songwriter and cabaret entertainer until 1978, when he shifted his ambitions from Broadway to Pop and moved to Los Angeles.
Provoked by the increasing numbers of born-agains in his life, he began reading the Bible, "looking for loopholes." A few short weeks later, sitting alone one night on a friend's balcony, looking down on the lights of Sunset Boulevard, he realized with certainty that "the Jesus of the New Testament was the Messiah my people have been longing for."
Within a year, Marty began performing with Debby Boone and soon began to establish himself as a strong and passionate voice for Messianic believers within the church.
He has ministered before congregations as diverse as Jack Hayford's Church on the Way, Greg Laurie's Harvest Christian Fellowship and Harvest Crusades, Coral Gables Presbyterian, Chicago's Moody Church, and David Wilkerson's Times Square Church. Ministries such as Focus on the Family, Insight For Living, TBN, Promise Keepers, Billy Graham Training Center/The Cove, and CBN have invited Marty to come and share his musical gifts and talents.
Marty has been recording music steadily since 1985. Today he lives outside of Nashville, Tennessee, with his wife, Jennifer, who also is a Jewish believer in Jesus.
Note from Marlene – This year, the same as our last three virtual conferences, we will again worship with Marty through videos from his online House of Worship before and after the keynotes. Wednesday evening, Marty will be with us virtually. The House of Worship has been encouraging me and hundreds of followers since it began in 2020. Join us Tueday and Friday evenings, 8 pm Eastern time, on Faceook, YouTube or Instagram.
---

Diana Flegal
Writers' Coach
Podcast Co-host, Reality Coaching for Writers

As a literary agent for 17 years, Diana has witnessed writers sabotage their writing goals and career by falling prey to bad advice. She wants every writer to succeed, and for her that means they understand and keep a realistic view of everything a successful journey entails. Diana is a sought after teacher at Christian and secular conferences through the US. She knows the insider reasons some writers succeed and others do not. Her personal life mission can be summed up in Hebrews 12:12-13 MSG: "So don't sit around on your hands! No more dragging your feet! Clear the path for long-distance runners so no one will trip and fall, so no one will step in a hole and sprain an ankle. Help each other out. And run for it!"
LL9 – Is There a Book Dr. in the House? (Wednesday, 2:30 – 4:30)
Do you need help with your book project? Join Eddie Jones and Diana Flegal in a 2-hour interactive learning lab where they will teach you how developmental editors and book doctors assist both fiction and nonfiction writers. Learn tips for how to reduce the cost of book editing and improve the strength of your project. To prepare for the class, review your current work in progress (WIP) and search for certain words — "just," "that," "should/would/could," "because," "so" "since" and adverbs ending in "ly." By identifying these words, you can highlight areas an editor or book doctor might otherwise address. During this lab, Eddie and Diana will explain how to rework such areas and thus reduce your editing costs. They will also answer your questions, and discuss the results writers can expect when their project is completed.
Eddie Jones and Diana Flegal coach writers, edit and doctor books, and host a weekly YouTube channel, Reality Coaching for Writers. With a combined 30+ years working in the Christian publishing industry: Eddie as a publisher and published author, and Diana as a Literary Agent, they offer writers, "no Fluff, just the real stuff" they need to succeed. You can find out more about Diana and Eddie at https://writerscoach.us and https://www.youtube.com/@realitycoachingforwriters.
---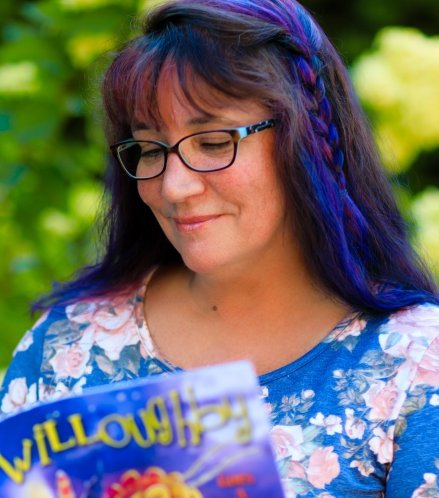 Pam Halter
Chidren's Book Author & Editor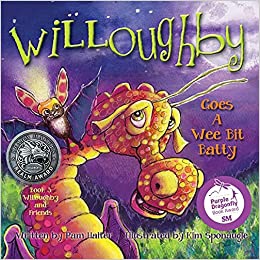 Editor, Fruitbearer Kids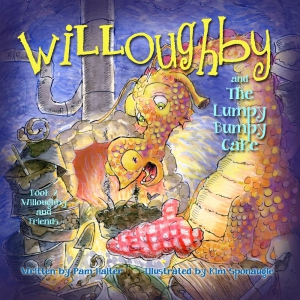 Children's Book Editor, Perfect Misfits
Author
www.pamhalter.com
Important: Candy Abbott, my long-time friend and publisher of Fruitbearer, has gone home to the Lord. Fruitbearer is being disbanded. Pam has joined Perfect Misfits, a company that helps authors get their books ready for self-publishing, as the children's book editor. It is not a publishing house. See below for information on the services they provide.
Pam is a children's book author and editor from Southern New Jersey. Her picture book titles include:
Willoughby and the Terribly Itchy Itch (Fruitbearer Kids 2017), Willoughby and the Lumpy Bumpy Cake (Fruitbearer Kids 2018), and Willoughby Goes a Wee Bit Batty (Fruitbearer Kids 2019).
When she isn't writing, Pam enjoys cooking, quilting, gardening, canning, playing the piano, Bible study, going down the shore (as we say in NJ), and encouraging new writers. She lives with her husband, Daryl, special needs adult daughter, Anna, and four cats.
Continuing Session – Writing for Children Ages 3 through 12
Make 'em want to hide your book. Did you ever hide your child's favorite book because you were sick of reading it? If so, the author scored a WIN. Because our goal is to craft stories children love so much, they keep asking adults to read them.
Over and over and over and over …
This continuing session will cover writing for ages 3 to 12 (think picture books and chapter books). We'll look at the basics like plot, characterization, beginnings, endings, and more. So. Much. More.
Each class will build on the one before it. Participants are encouraged to bring their WIPs, if they have them.
We'll learn, read, write, and play. Children's book writing at its best!
Perfect Misfits takes your manuscript and does everything up to, but not including the actual publishing. We have books coaches, editors, a graphic artist for layout and typeset, an audio-book person, a marketing person, and we also assist you when it is time to upload your finished project. We come alongside you, and together we get your book into your hands for your book signing gigs as well as onto Amazon. You, the author, have control of your book orders and best of all the royalty checks come to you.
If you do not want to be a self-published author, no problem, we work along with Indie publishing companies as well.
Perfect-misfits.com will be up and running in June, until then, for more information, contact us at Perfectmisfits.de@gmail.com, or contact the owner, Elizabeth Boerner, at 302-377-6932.
---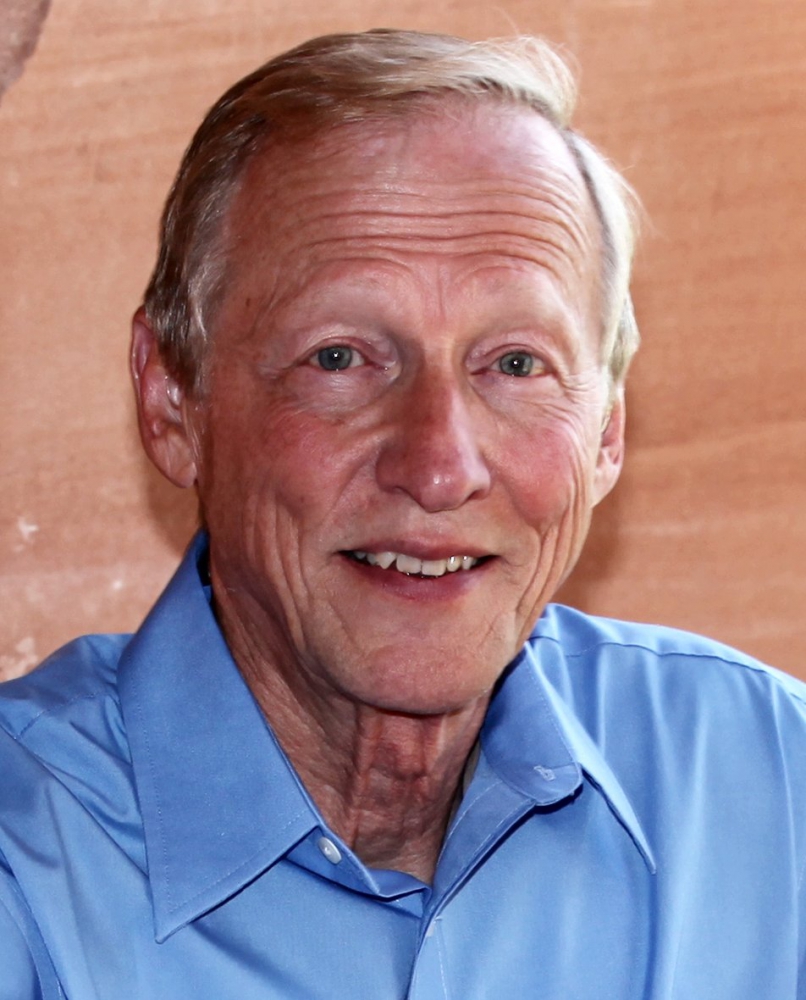 Roy Hanschke Unable to be with us.
Author, Speaker, Trainer/Coach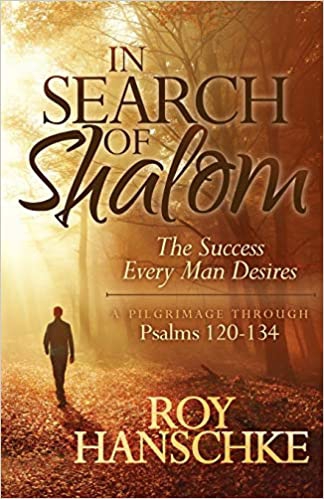 www.howdidimissthatmm.com

Roy is a Bible College and seminary graduate who enjoys speaking to men's groups, preaching as "pulpit supply" for various churches, writing (first book In Search of Salom: The Success Every Man Desires), hiking the Colorado Mountains, blessing his family (wife of 52 years, six children which includes in-laws and 18 grandchildren), and sharing the morning show with two awesome co-hosts on KPOF Denver (AM91). That last one pays the bills! In addition, Roy loves to assist authors in their quests to become effective speakers (something he has done for over 20 years).
Workshop E6 – Practical Goal Setting for Procrastinating Writers (Wednesday 5:00-5:50) – Will be taught by Bob Ruesch
OK, I finally got around to writing the description of this seminar, but maybe I should get some coffee first. No, I need to check email. Nope, I just need a nap! Does this sound familiar to you? We all procrastinate, but what if you had just a few practical skills to keep you on task? Roy and I will present three (3) practical steps to getting your writing in gear. Easy, peasy. We will even have seminar notes and personal stories to share about how we have put off what God is calling us as writers to do. So many things can and will block the privilege and honor of being called to write. Time to unblock and get started! We will be at the seminar, will you? Don't put off today what you can regret not doing. WRITE On!
---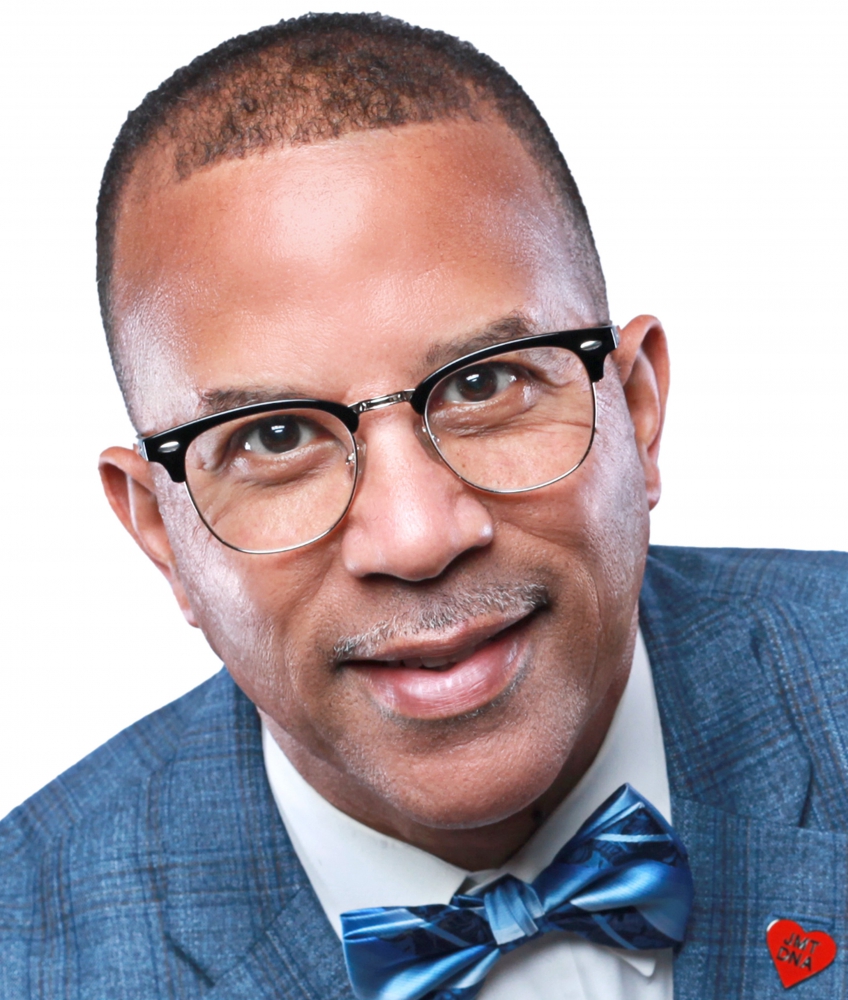 Kevin Wayne Johnson
Author, Speaker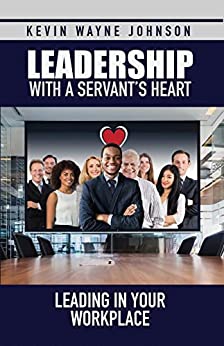 CEO, The Johnson Leadership Group

As Founder and Chief Executive of The Johnson Leadership Group LLC, Kevin provides organizations, and the people who work within them, with the tools to forge effective personnel and interpersonal communication. He delivers training on the elements of dynamic relationships, to equip teams with the attitudes and attributes needed to develop individuals into leaders. He does so through motivating workshops, seminars, insightful keynote speeches, and compassionate coaching, all to encourage personal and professional growth.
Kevin is a John Maxwell Team certified trainer, coach, mentor, and speaker, and an active member of the International Coaching Federation. A native of Richmond, Virginia, he earned a B.S. in Business Administration and Management from Virginia Commonwealth University. Kevin is an ordained minister by the Church of God Ministries, Incorporated, Anderson, IN, and has held multiple leadership positions at the local, regional, national and international levels, including Senior Pastor.
His best-selling book series – Give God the Glory! – earned 19 literary awards from 2001 to 2013 and book #1 in the Leadership with a Servant's Heart series was a 2-time Amazon.com new release best-seller and earned 9 literary awards in 2020 and 2021. Since 2009, he has served as co-host of the Christian Authors on Tour radio show on Blog Talk Radio and currently shares leadership tips twice per month on the Words of Wisdom Champion podcast that is distributed by Elite Conversation Media.
For the past two decades, Kevin has served on the faculty of seven writer's conferences in the USA and UK. He has been married to his wife Gail for 30 years. They live in Clarksville, Maryland, and from their union raised three sons.
Continuing Session – The Christian Communicator
Everyone communicates, but few connect. Because your writing speaks volumes, a Christian author has a heightened responsibility to reveal the unconditional love of God through the written word. Improve your craft, increase your prayer life, and meditate regularly as God's voice permeates your mind, body, and spirit. (Scripture: Proverbs 7:1-4.)
---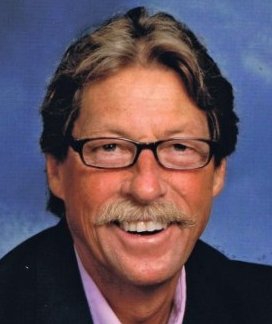 Eddie Jones
Writers' Coach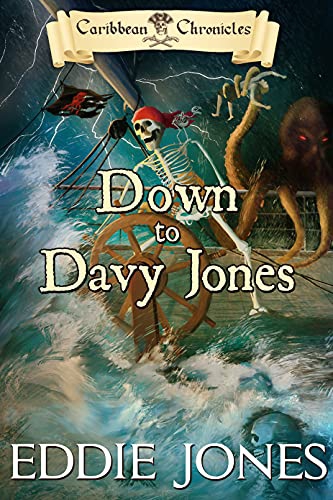 Podcast Co-host,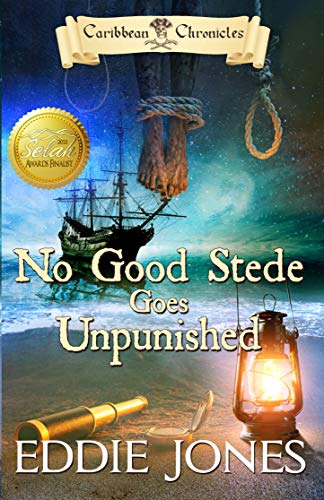 Reality Coaching for Writers
Author

Eddie is a former book publisher and current writers' coach. He co-founded Christian Devotions Ministries with Cindy Sproles. Eddie has been a #1 Amazon bestselling author in kids / tween / teen mysteries categories and pirate fiction. He has helped countless authors self-publish their books. Eddie teaches writing and publishing workshops and co-hosts a weekly writing podcast called Reality Coaching for Writers.
Cut through the confusing maze of writing, editing and promoting your book. As an author of middle-grade fiction with Harper Collins, Eddie has the unique ability to help you navigate the world of book publishing. From self-publishing or traditional publishing, to advice on how to acquire an agent and sign with a larger house, Eddie's years of experience will serve as your guide. As author, publisher,and promoter he has the unique ability to guide you step by step through the process of creative writing, publishing, and promoting.

LL9 – Is There a Book Dr. in the House? (Wednesday, 2:30 – 4:30)
Do you need help with your book project? Join Eddie Jones and Diana Flegal in a 2-hour interactive learning lab where they will teach you how developmental editors and book doctors assist both fiction and nonfiction writers. Learn tips for how to reduce the cost of book editing and improve the strength of your project. To prepare for the class, review your current work in progress (WIP) and search for certain words — "just," "that," "should/would/could," "because," "so" "since" and adverbs ending in "ly." By identifying these words, you can highlight areas an editor or book doctor might otherwise address. During this lab, Eddie and Diana will explain how to rework such areas and thus reduce your editing costs. They will also answer your questions, and discuss the results writers can expect when their project is completed.
Eddie Jones and Diana Flegal coach writers, edit and doctor books, and host a weekly YouTube channel, Reality Coaching for Writers. With a combined 30+ years working in the Christian publishing industry: Eddie as a publisher and published author, and Diana as a Literary Agent, they offer writers, "no Fluff, just the real stuff" they need to succeed. You can find out more about Diana and Eddie at https://writerscoach.us and https://www.youtube.com/@realitycoachingforwriters.
---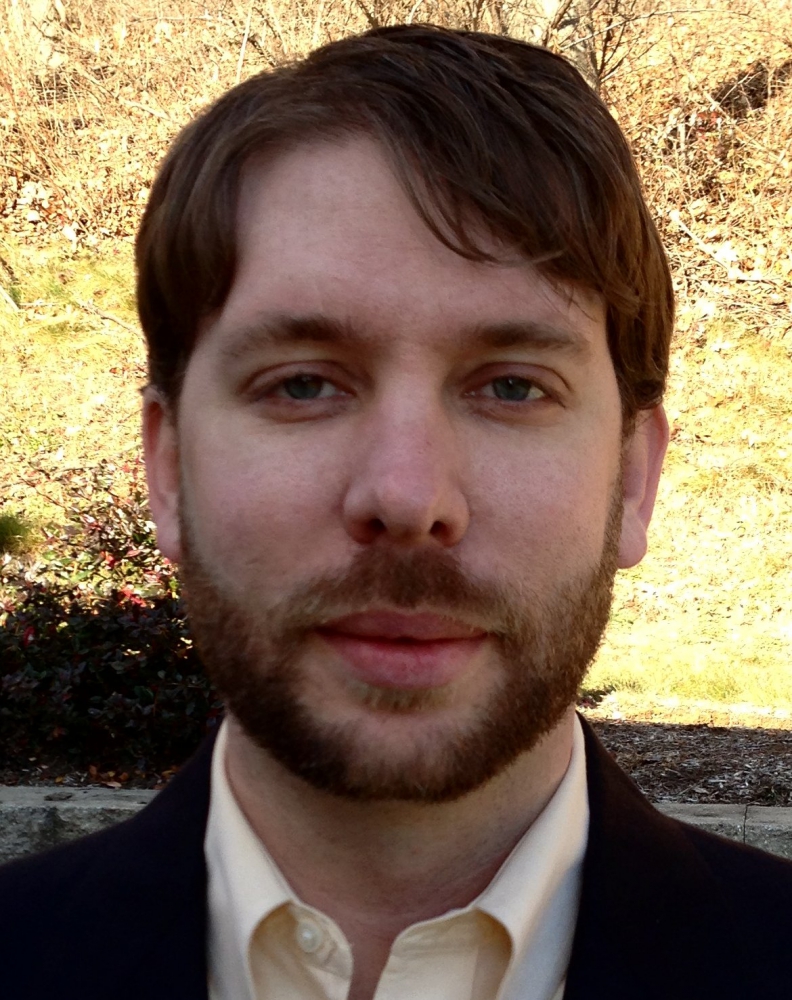 Jonathan Shank
CEO, Celebration Web Design

Jonathan Shank, M.Div., the Senior Website & SEO Marketing Consultant and Managing Partner of Celebration Web Design, has passionately served non-profit organizations and Christ-focused authors since 2006. Jonathan has a diverse skill set in digital marketing, graphic design, management, and expertise in crafting purpose-driven websites using programming languages such as HTML5, SQL, PHP, ASP, C#, CSS, and JavaScript. Besides being a skilled programmer and designer, Jonathan also assists clients in building comprehensive branding and SEO packages to enhance their online presence.
Throughout his career, Jonathan has worked closely with clients to deliver stunning, user-centered author websites, helping them reach their audiences and market their books effectively. He has been instrumental in revolutionizing the web presence of hundreds of Authors, Ministries and Non-Profit Organizations.
As the driving force behind Celebration Web Design, Jonathan is dedicated to creating handcrafted, custom websites tailored to each partner's unique needs while nurturing strong relationships for successful outcomes.
Note from Marlene – I've never stopped thanking the Lord for leading me to Celebration Web Design around ten years ago. Jonathan and his father, Bruce, are not only gifted professionals, they are my Christian brothers and prayer partners. I can't recommend them highly enough.
LL3 The How and Why of Website Creation (Wednesday, 2:30 – 4:30)
Join our interactive two-hour learning lab where we will guide you through essential website development strategies tailored for authors. This comprehensive, hands-on workshop covers a wide range of crucial topics:
Content Strategy Development: Learn the fundamentals of search engine optimization (SEO) and how to discover the right keywords to target your audience and improve your website's visibility. Delve into the value of a well-defined content strategy, covering topic ideation, content planning, and consistency in posting to keep visitors engaged and coming back for more.
Essential Content for Author Websites: Discover the key elements that every author website should include, such as an author bio, book information, contact details, and upcoming events.
Blog Writing Tips: Receive guidance on crafting engaging blog content that resonates with your audience and showcases your expertise as an author.
Basic Web Layout: Understand the importance of an organized, visually appealing, and mobile-responsive layout, and how to create a user-friendly design that enhances user experience on various devices.
Social Media Integration: Learn how to effectively connect your social media accounts with your website to promote increased engagement and grow your online presence.
Crafting Persuasive Calls-to-Action (CTAs): Learn how to create effective CTAs that encourage visitors to take desired actions, such as signing up for newsletters or purchasing books.
We'll also explore the various options for building a website, from do-it-yourself solutions and premade designs to hiring a custom designer. The learning lab will help you decide which choice is right for you. Through practical exercises, you'll gain hands-on experience in discovering relevant keywords and refining your website messaging. By the end of this engaging learning lab, you'll be equipped with the knowledge and tools to create a compelling author website that captivates your target audience and supports your writing career.
---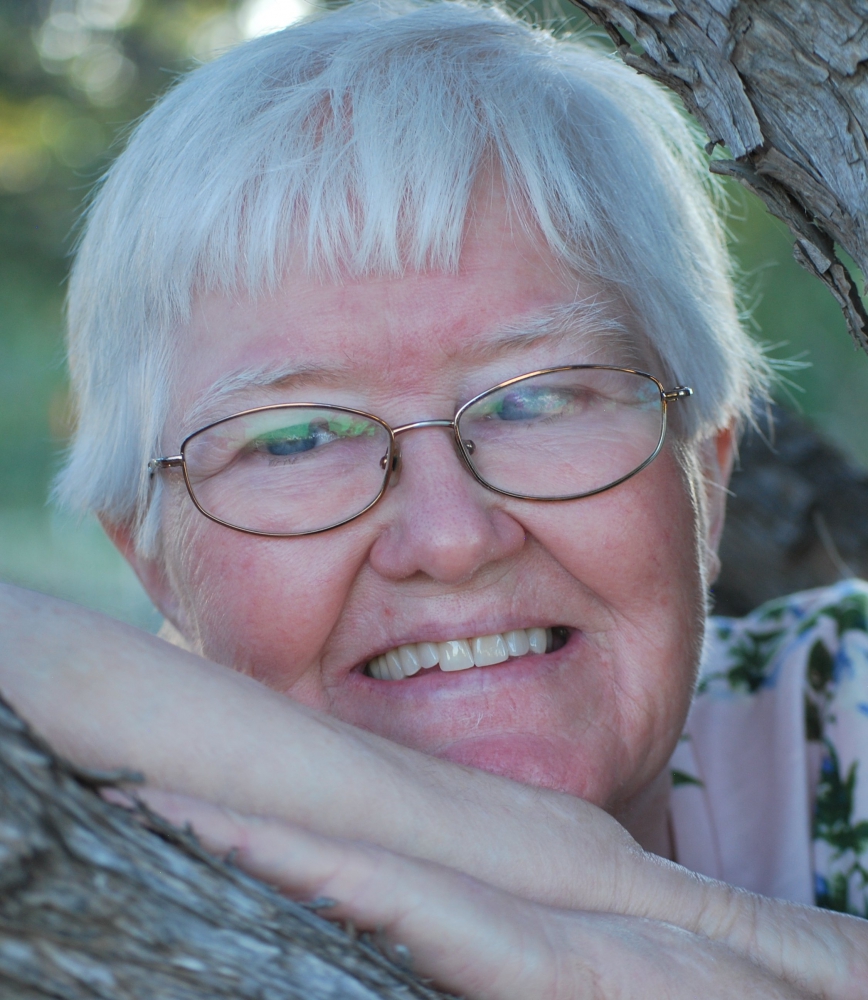 Patti Shene
Writer, Blogger
Podcaster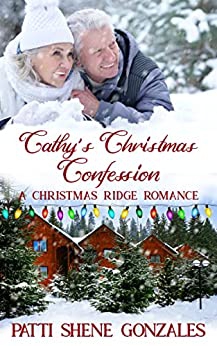 www.pattishene.com

Patti is the podcast host for Step Into the Light, an interview style podcast that features guests who have found their way out of a dark place as well as those who lead others out of darkness through their ministry, writing, or other creative endeavor. Links to all episodes can be found on her website at www.pattishene.com.
Patti hosts two blogs on her website (www.pattishene.com), Patti's Porch and The Over 50 Writer. The purpose of both blogs is to promote writers of all levels, including unpublished writers. Patti's Porch targets readers and The Over 50 Writer targets writers.
Patti authored her debut novella, Cathy's Christmas Confession, which released on Kindle in November of 2022 and is now available in print on Amazon as well.
Patti is seeking guests who wish to promote their work or ministry to a global audience through a podcast interview conducted via telephone.
Workshop E8 – The ABC's of Podcasting – Acoustics, Broadcasting, Connection (Wednesday, 5:00-5:50)
Would you like to host a podcast or be a podcast guest? Do you have a book or ministry to promote, a subject you are passionate about, or a skill to share? Learn the basics of this popular method of reaching an audience, from equipment needs, cost, and time investment, engaging broadcasting techniques of the interviewer and interviewee, to connecting with hosts/guests and attracting listeners. All
---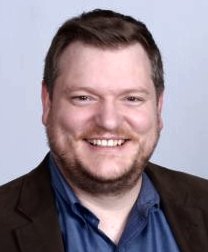 Thomas Umstattd Jr.
Speaker, Author

Podcast Host, Novel Marketing Podcast
and Christian Publishing Show
CEO, AuthorMedia.com
www.thomasumstattd.com
www.authormedia.com
Thomas built his first website at the age of 13 and taught his first web design class at only 16 years old. He went to the University of Mary-Hardin Baylor where he graduated cum laude with a degree in Business Management. He founded Umstattd Media, his first web design and media company in 2007 while still in college.
In 2009 he started AuthorTechTips.com, a website to help authors use the web to promote their books. The site was twice featured in Writers Digest as one of the 101 most helpful websites for authors. AuthorTechTips.com is now AuthorMedia.com, a resource for authors timid about technology.
In 2014, Thomas's blog post "Why Courtship is Fundamentally Flawed" went viral and reached over a million people in just a few weeks. It led to a Kickstarter campaign and later the book Courtship in Crisis.
As an award-winning speaker, Thomas teaches audiences all over the world how to build their platforms, sell more books, and change the world with writing worth talking about. His friendly speaking style blends multimedia and audience participation. He offers audiences a unique perspective to help them use the web in a whole new way. As a podcaster, he hosts the Novel Marketing Podcast, and Christian Publishing Show. He currently serves as the CEO of Author Media.
He lives in Austin, TX, with his beautiful wife and children.
1H – Platform Boosting Email Newsletters (Thursday, 2:15 – 3:05)
The number of email subscribers you have is a key component publishers look at to measure your platform. In this class you will learn how to attract subscribers, design beautiful emails, and create content that gets forwarded around the web.
3H – How to Sell Yourself (Friday, 2:15 – 3:05)
Have you ever wondered why some great writers go unsold while poorly written books become bestsellers? The answer is simple and may change everything for your book. Learn if and when it is okay to "sell" yourself as a Christian and discover three simple techniques that will help you become a bestselling author without being "salesy."

WHA Team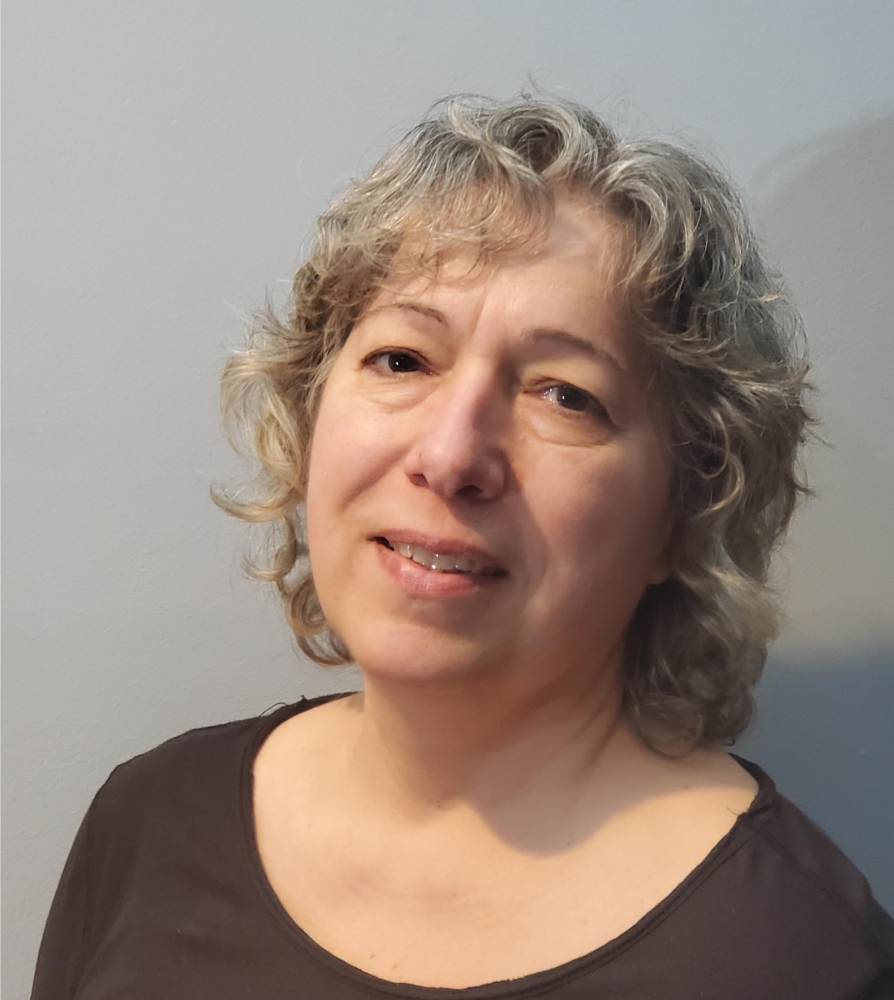 Donna DeLoretto Brennan
Author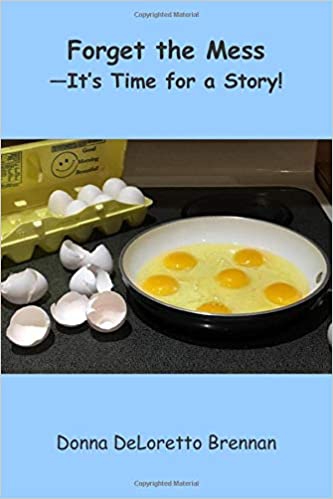 www.DegunkingLife.com

Donna was a technical writer for over ten years before becoming a computer programmer. Since leaving the corporate world after her twins were born, she's had short stories, interviews, and nonfiction articles published online and in print magazines.
She's a member of the Greater Lehigh Valley Writers Group (GLVWG) and the Lancaster Christian Writers Association. She's served in various capacities on the GLVWG board, including several terms as Conference Chair. She's always looking for opportunities to encourage others and to share what she's learned.
---
Victoria Dorshorn
Author, Scriptwriter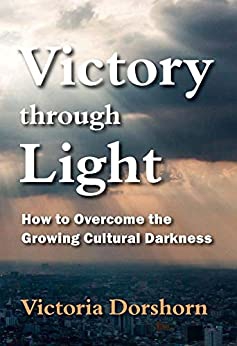 victorythroughlight.com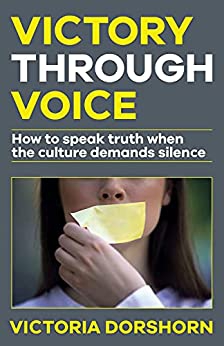 ---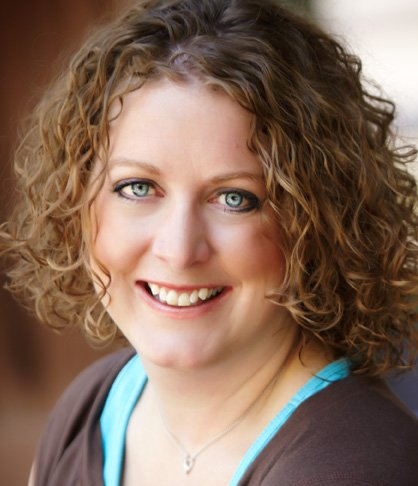 Darcie J. Gudger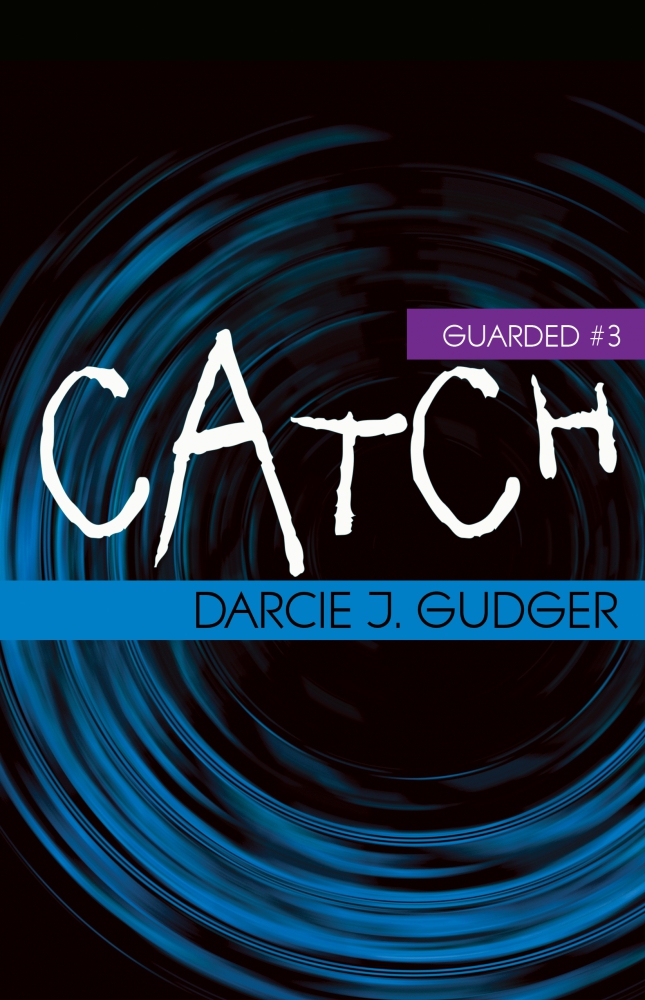 Co-emcee, Tech Team
Author
Adjunct Instructor, Casper College
Freelance Editor, Writing Coach
Co-founder/ leader WY Write

www.darciejgudger.com

Darcie spends much of her time dodging the Wyoming wind, ducking into historical museums and archives, and imagining life on the frontier prior to modern comforts. When not in a library or at her computer, Darcie can be found paddling the river in her kayak, hiking, walking her psychotic freak-biscuit of a dog, or in the pool determined to hit her two-mile goal. Her ridiculous love of books almost flattened her son when over-burdened shelves collapsed on him during his birthday party. Her husband implemented an immediate ban on physical books. Undeterred, Darcie finds creative ways to sneak books into her home and pushes her Kindle to its limits.
She earned her B.A. in psychology from Houghton College and her Masters of Education from the University of Colorado, Denver. She spent four years in the classroom as a high school special education teacher. For 15 years, Darcie instructed several award-winning scholastic color guard teams from Colorado. She was also on staff with WGI Open class semi-finalist team Malachi Independent Winter Guard. Currently, Darcie is an adjunct instructor at Casper College teaching courses on the craft of writing. She also facilitates WY Write, a group for Christian writers in the state of Wyoming.
A hopeless book addict, Darcie is on a mission to help writers write great books she would love to read.
---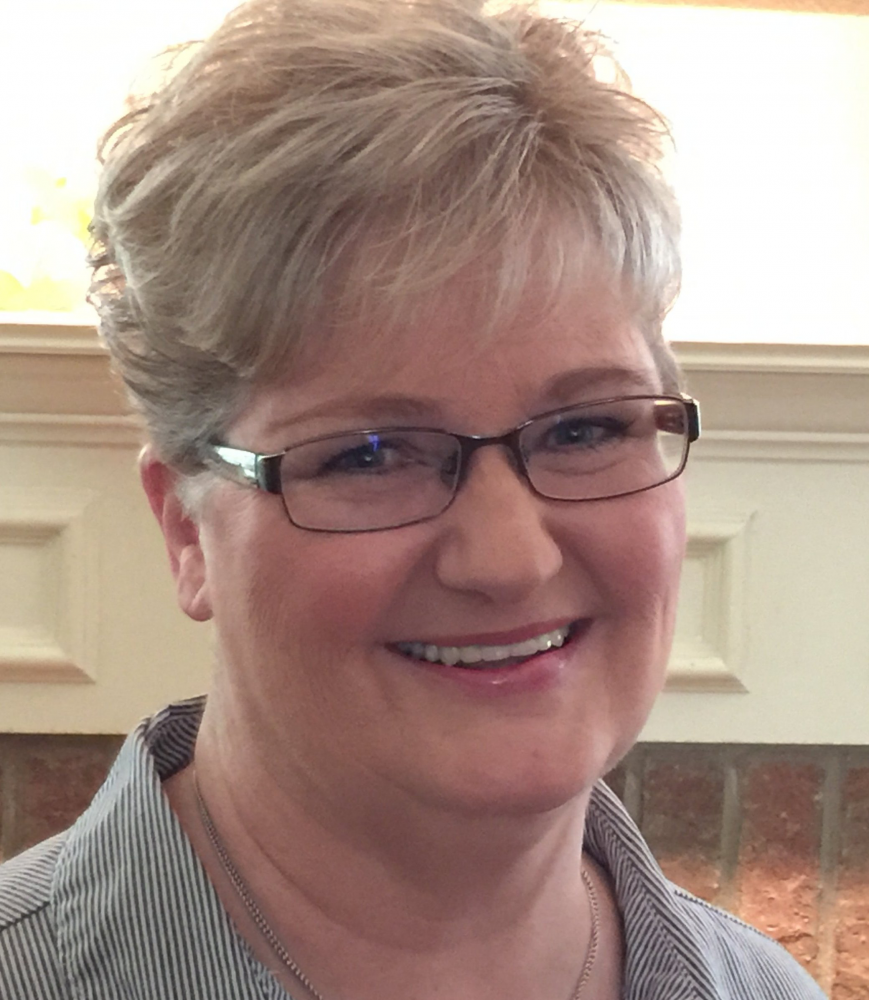 Barbara E. Ha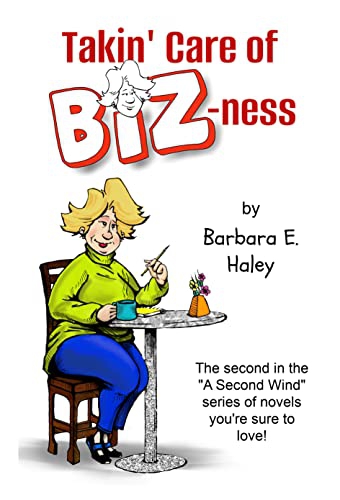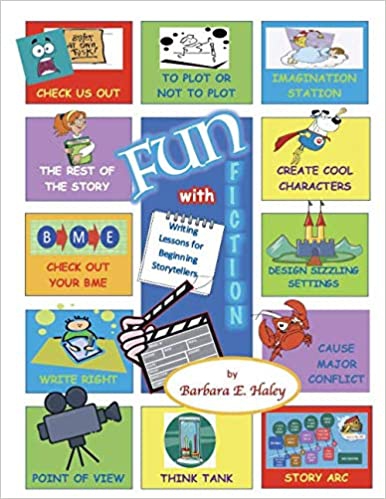 ley
Author, Speaker
Freelance Editor
Conference Registrar
Appointments Coordinator
www.barbarahaleybooks.com

Barb is a teacher, writing mentor, and the author of three juvenile chapter books; two devotional books: There's a Song in the Air and Lord, Get Your Needle—I'm Falling Apart at the Seams (The Emotional Strain of Chronic Pain); and her debut novel Biz On the Go. She is the co-author of Sleeping Near the Ark: Writing with a Fresh Vision with Michael Gantt. Barb has also ghostwritten two books and written magazine articles, weekly devotions for The Quiet Hour and The Secret Place, and stories for Chicken Soup for the Soul and God Answers Prayers. A retired elementary teacher and Reading Interventionist, she lives in San Antonio, Texas, where she enjoys writing at IHOP, tutoring, and spending time with her grandchildren.
Whether through fiction or nonfiction, Barbara strives to equip readers to search for God's healing truth as they learn to Face Facts in a World of Fiction.
In May, 2016, Barbara was named Writer of the Year at the Colorado Christian Writers Conference.
---
Debbie Hardy
Representative, ChristianDevotions.us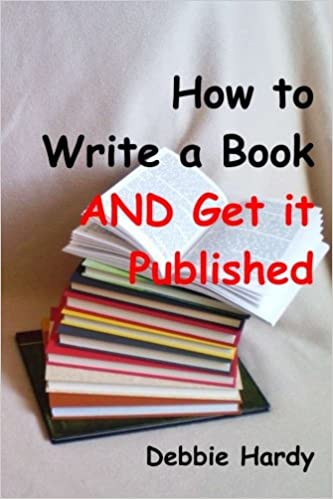 Author, Speaker
www.debbiehardy.com
CCWC Team

Debbie, the Queen of Resilience, didn't start writing until age 57. Since then, she has published three books; written devotions, blogs, and magazine articles; contributed to anthologies; and been interviewed on radio and TV over 200 times. A Colorado resident and accomplished pianist, Debbie is a member of Advanced Writers and Speakers Association, National Speakers Association of Colorado, and writers groups where she mentors aspiring authors. She speaks at women's meetings, retreats, and conferences, sharing ideas on how to fight age and become fabulous. Gramma Debbie is proof that you're never too old to live your dream.
---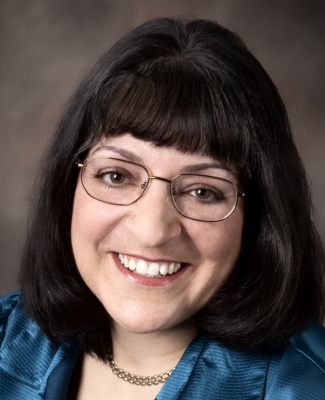 Ava Pennington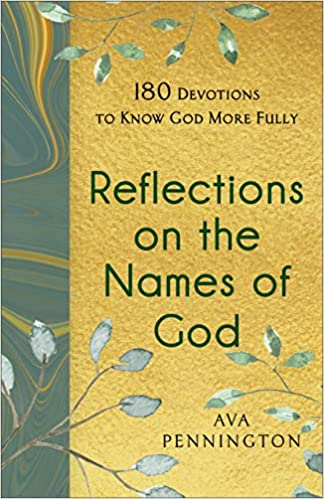 Author, Bible Teacher
Writing Coach, Freelance Editor
www.AvaPennington.com

Ava has a heart for God's Word and God's people. For 16 years she has taught an interdenominational, weekly Bible Study Fellowship (BSF) class of (presently) 175 women. Ava is passionate about encouraging writers to use their gifts for His glory. She began writing for publication after a 20+ year career as a corporate executive in NYC. As she transitioned to writing and teaching, she learned, first-hand, the importance of establishing a solid foundation as she pursued writing. Her publication credits include articles in numerous magazines as well as short stories in 30+ anthologies. Her one-year devotional, Daily Reflections on the Names of God, is being released by Revell Books this year in a gift book edition that includes content from the original devotional. For more information about Ava's books, speaking, and writers' services, visit her website.
---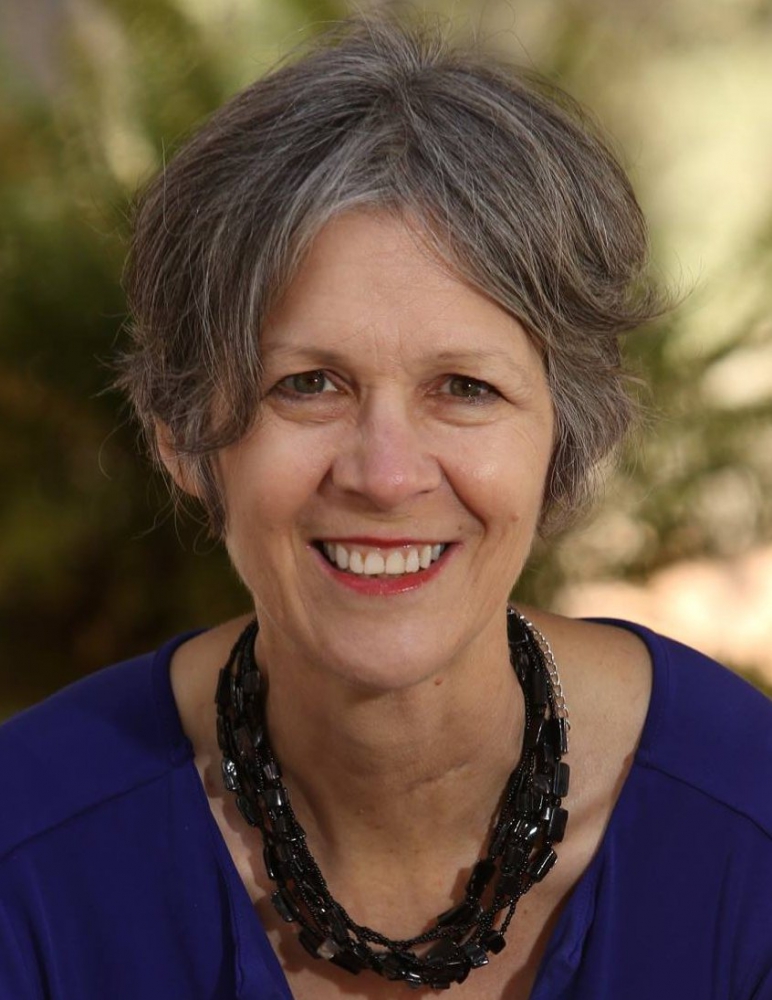 Marti Pieper
Senior Editor, Charisma Media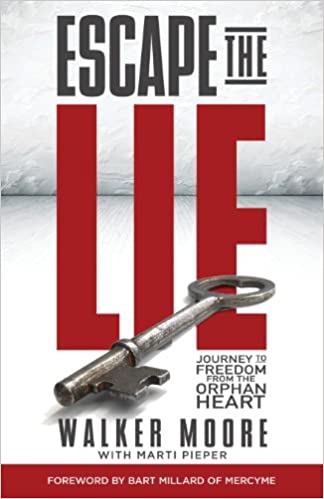 Author, Collaborative Writer, Editor
CCWC Team
Marti's eclectic publishing career includes ghostwriting a young adult memoir that made the ECPA bestseller list and traveling to six Latin American countries to share stories of teen mission trips and an award-winning missionary memoir. She has written 7 traditionally published nonfiction books and edited several more, written and edited for both print and digital publications, and taught at multiple writers conferences. A fulltime freelance writer and editor, she serves as senior editor for Charisma Media and hosts several podcasts on the Charisma Podcast Network. Find her at www.martipieper.com, where her "Snapshots of Dementia" blog details life with her husband, who suffers from an early-onset dementia.
---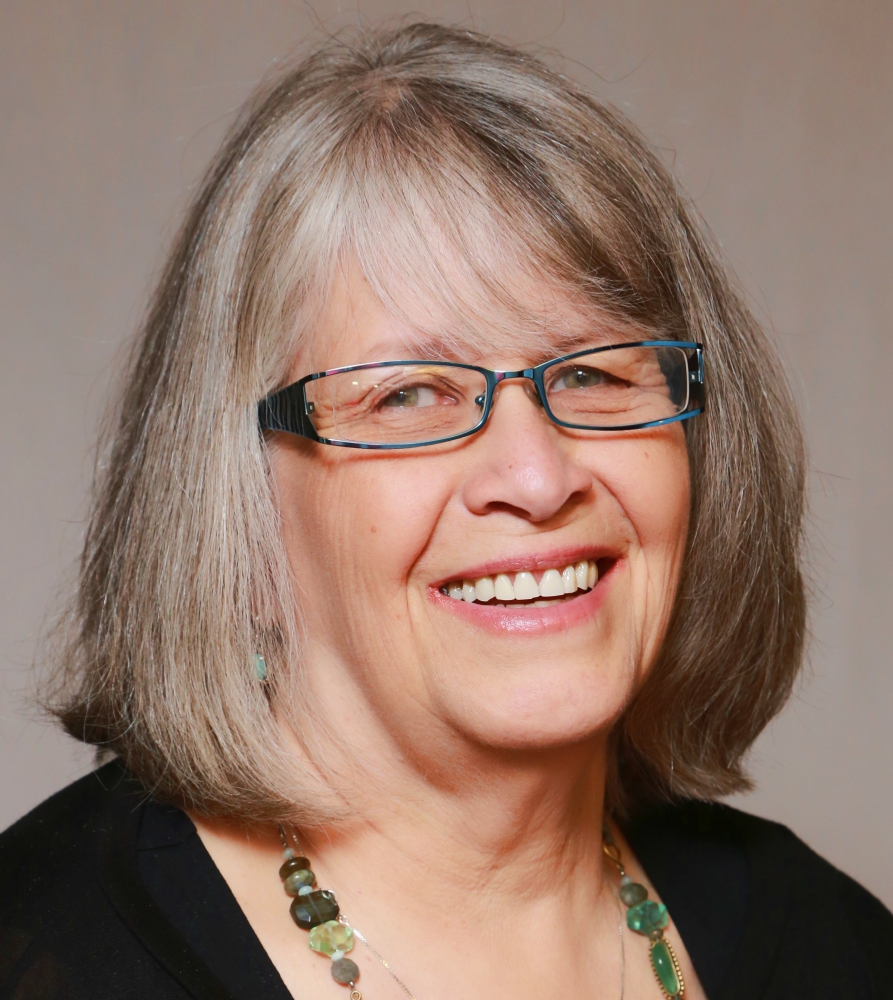 J. Chris Richards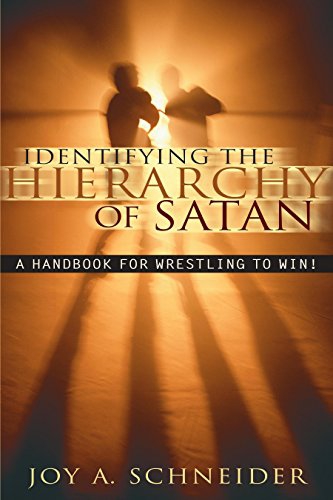 Author, Editor
Writing Coach
Conference Bookstore
www.jchrisrichards.com

Chris is an author, editor, and writing coach. She is somewhat addicted to writers groups of which she is currently a member of two, American Christian Fiction Writers and Writers on the Rock. In the past, she has worked for two publishing houses, been the member of multiple writers groups, and taught/directed writing conferences for teenage writers. While still trying to figure out exactly what part of the writing world she wants to live in, she is working on the sequel to her suspense novel, Shattered Trust; is near finishing a chapter book; is creating journals; and is helping new authors learn the writers' life. Her biggest challenge is finding time to write between spending time with her husband, three daughters, and six grandchildren while exploring as much of the world as she can, taking pictures, and doing needlework.
---
Roy Richards
Conference Bookstore
---
Tabatha Scheffler
Tech Team Captain
---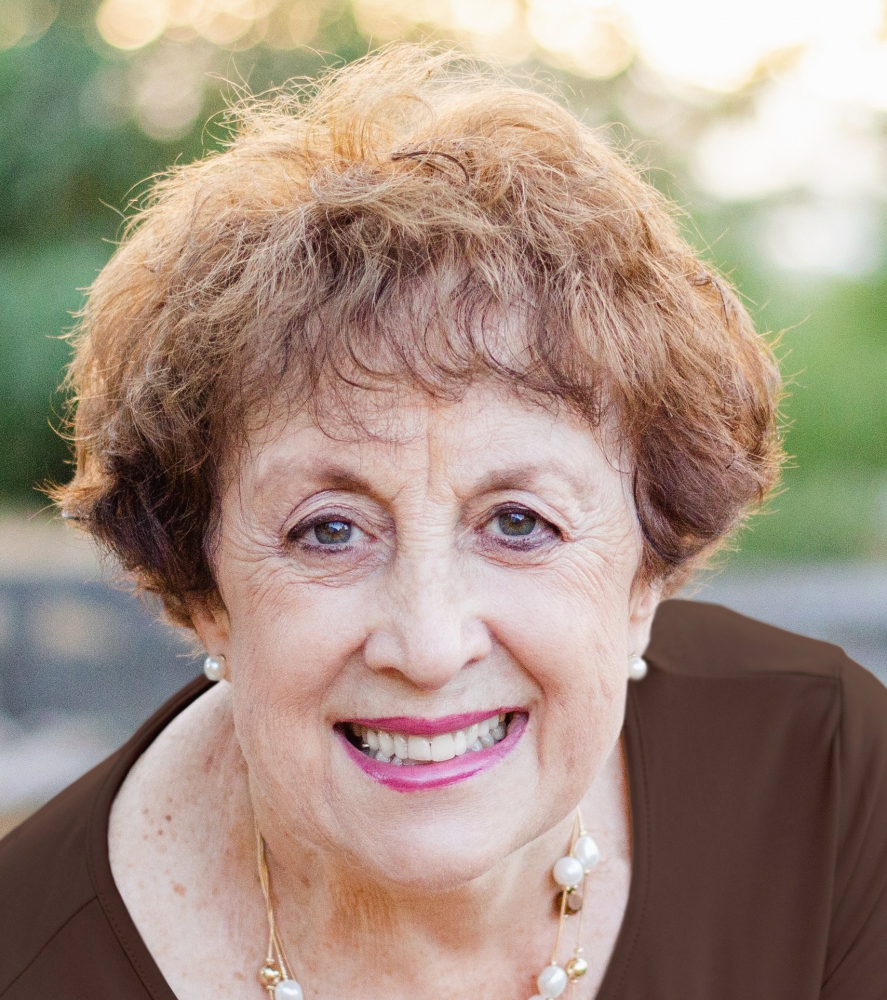 Joy A. Schneider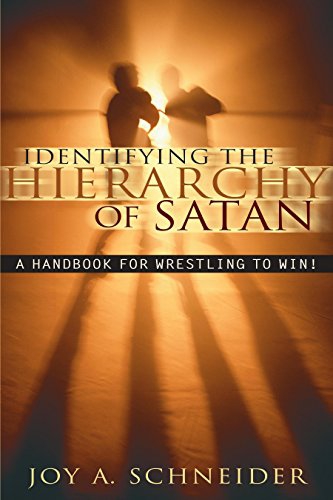 Author
Prayer Room
Joy is an award-winning author of three books. She is passionate about equipping and encouraging people to stand strong in the spiritual battles they face in life. Identifying the Hierarchy of Satan: A Handbook for Wrestling to Win! is a powerful reference book for the Body of Christ and Joy's flagship work. Released last December was Shame Free: How to Remove the Cloak of Shame, the second book in "Battle Over the Anointing" Series. How to Keep Grief from Stealing Your Destiny is the first book of this Series.
Joy is a board member of AWSA (Advanced Writers and Speakers Association) and a member of CIPA (Christian Indie Publishers Association). She lives in Fort Collins, Colorado. She enjoys time with her daughters and their families, including eight grandchildren.
---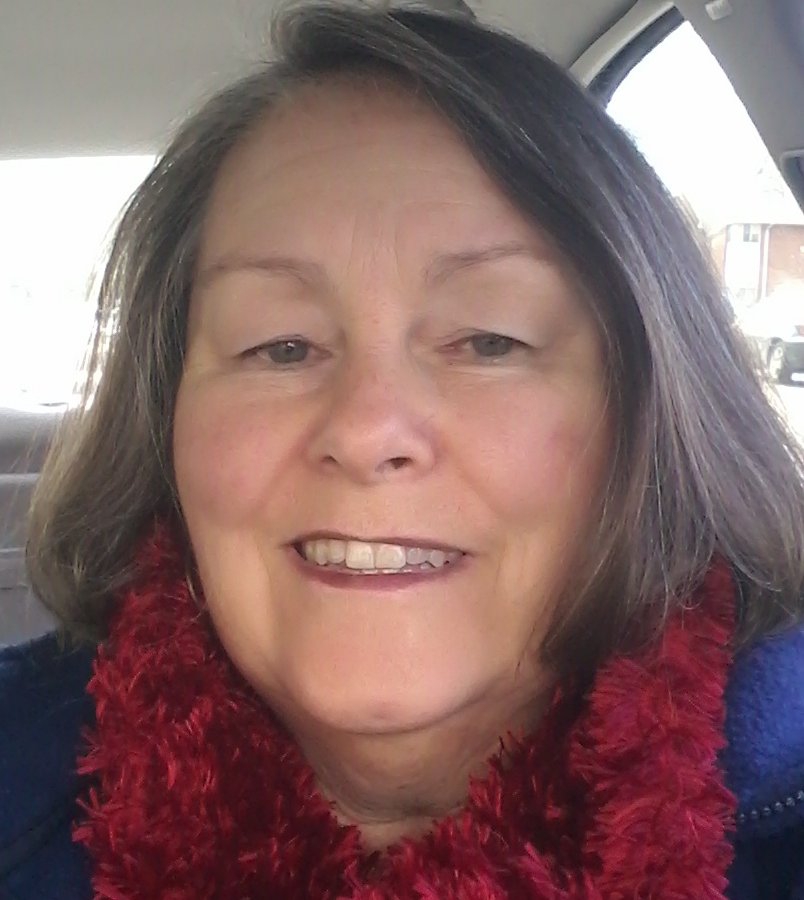 Laura Shaffer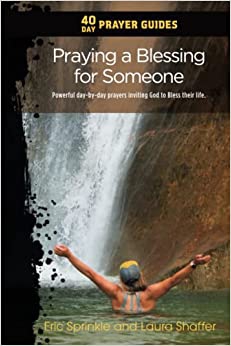 Blogger, Daily Bible Prayer
Hear More From God
Prayer Room
Raised as an Army Brat and moving almost every year till college, Laura was delighted to discover that wherever she went, God was always there ahead of her.
She writes to encourage people to lean in to God to hear from Him in their daily life through nature, Scripture, circumstances, and prayer.
Note from Marlene:The depth and wisdom of the prayers Laura shares daily bless me and will bless you.
---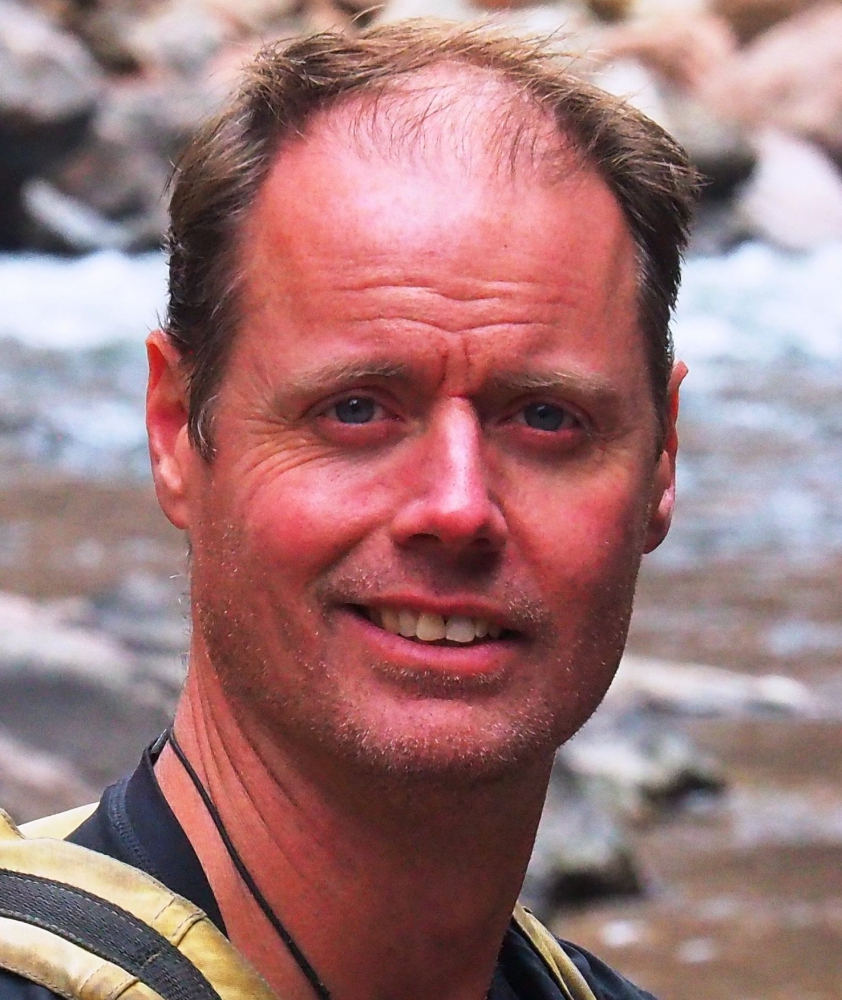 Eric Sprinkle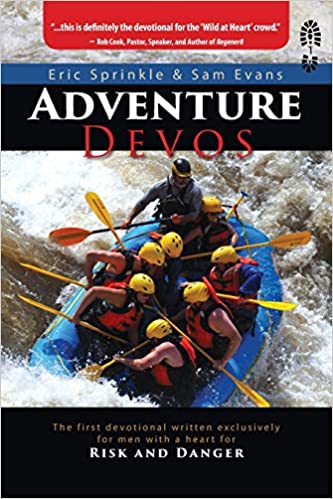 Emcee, Tech Team
Author, Speaker
Founder, Adventure Experience

Founder of Adventure Experience Press and author of the AdventureDevos book series for Men, Women, and Youth, he is also a Writing Conference Faculty veteran and can help with almost any questions you have. A Colorado native, please forgive him for jogging between buildings and don't be alarmed to find him wearing Teva sandals in the snow.