Saturday, May 16, 2020
8:30 – 3:45
For teens ages 12-18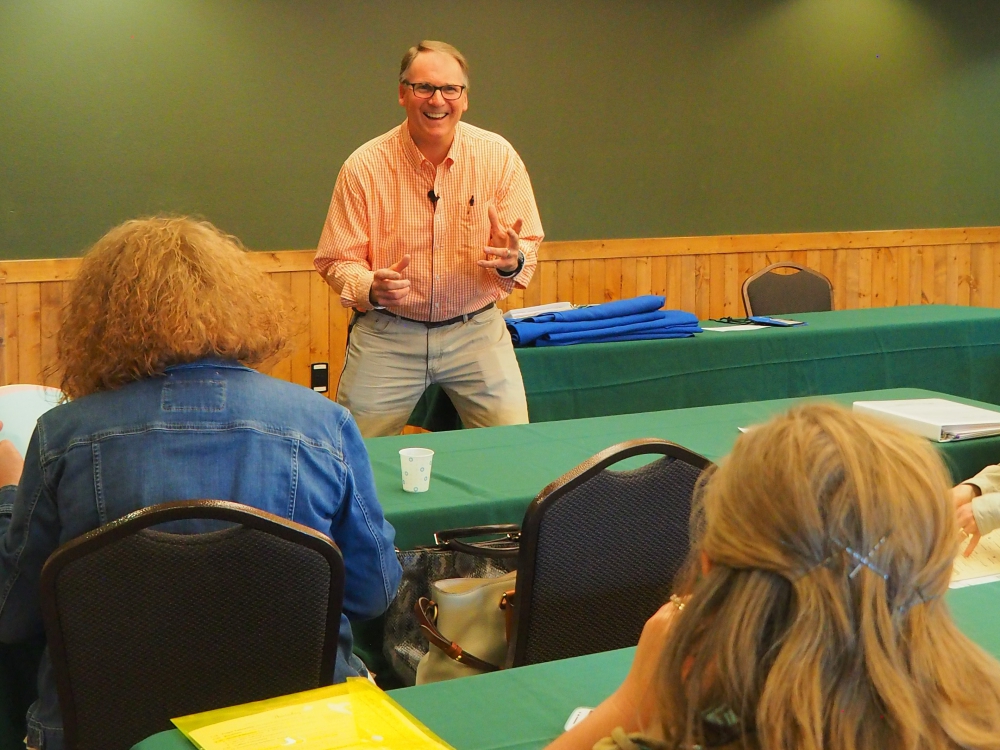 Writing Stories that WOW!
By God's grace, Tim Shoemaker is the author of fourteen books—and he just got contracts for two more. He has written for Focus on the Family Clubhouse magazine for nearly fifteen years, coaches writers, and is a popular speaker at conferences and schools around the country. Tim has worked with youth for over twenty-five years as a volunteer—and still loves it.
Code of Silence, book one of his contemporary suspense series, was included in the Booklist Online "Top Ten Crime Novels for Youth."
Tim is passionate about helping teens become excellent writers—and grow in their character to be true men and women of God.
Tim has a unique and energetic style of teaching that helps make even difficult topics clear. If you want to strengthen your fiction, he'll show you how to do it.
Tim's favorite places to write? Fast food restaurants—his quirkily creative home office—or anywhere he can drive in his old pickup truck. Tim is happily married and lives with his wife in Rolling Meadows, Illinois.
A jam-packed day filled with new friends & learning new skills.

8:30 am – Join hundreds of writers in the Ruesch Auditorium for Tim Shoemaker's keynote: Find Your Place at the Table. We live in a culture that is so often "all about me." Over-confidence can be a problem. There are dangers to putting ourselves in a position of greater importance than we should. There are also some very real hazards to thinking too little of ourselves—and the lack of confidence that results. We need a balanced perspective . . . and we'll look at being right-minded in a proud and insecure world.
9:45 am – Teens Write 2020 officially gets underway with Tim's workshops.
Scene - A story is simply a string of powerful scenes, with a strategic amount of transitioning between them. Discover techniques to strengthen your story—one scene at a time. We'll also look at three elements every scene needs, and three elements for smooth transitions between scenes.

Strong Starts - We have seconds to grab our reader—so that opening is critical. In fact, your opening on every chapter can make all the difference between a book readers pore over—or one they pass over. We'll look at secrets to great starts.

The Best of Both Worlds - One of the greatest strengths of movies is the ability to show what is going on—and the viewer interprets. One of the greatest strengths of writing is the ability to get in the protagonist's head—to reveal his or her thoughts. Great fiction writing should combine both. We'll look at how to "show" instead of simply "tell" in our manuscript, and we'll give tips to help write in a deeper point of view. The results are powerful . . . written stories that readers can see.


Pizza Feast

– or brown bag

Writing Time - You'll be attending a writing conference in one of the most gorgeous areas of the country. The kind of place that writers dream of going—just to write. So we're building in some time to do exactly that. We'll find a quiet spot—with a great view of the mountains—and write. You'll have 90 inspired minutes to apply some of the very things we've been looking at so far.

Putting Words in Their Mouth - Talk may be cheap, but poor dialogue in your manuscript will cost you. We'll learn how to dump the dull stuff and sharpen your dialogue skills. We'll look at common problems often seen in dialogue and how to fix them.
4:00 – Stay for CCWC's closing session and David Rupert's keynote, One Word Changes Everything. What's holding you back from writing His answer? One simple word can help you walk a fresh path of discovery.

COST
Register by April 15
Only $35

Register after April 15
$45
Plus $7 for pizza feast or brown bag
and $20 if you are not a YMCA member
and are not staying on campus
Better still register for the entire conference at 60% off
and Teens Write is included.

Email mbagnull@aol.com for a brochure.
(You can also access it online soon!)
Darcie Gudger – facilitator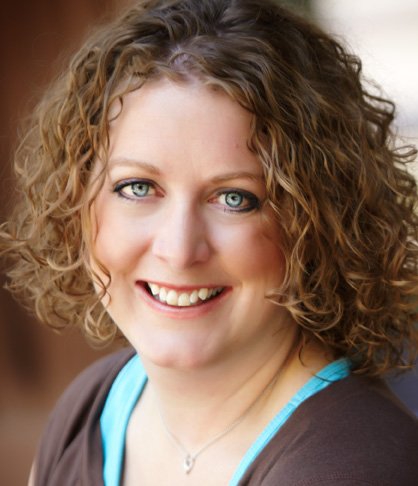 Darcie spends much of her time dodging the Wyoming wind, ducking into historical museums and archives, and imagining life on the frontier prior to modern comforts. When not in a library or at her computer, Darcie can be found paddling the river in her kayak, hiking, walking her psychotic freak-biscuit of a dog, or in the pool determined to hit her two-mile goal. Her ridiculous love of books almost flattened her son when over-burdened shelves collapsed on him during his birthday party. Her husband implemented an immediate ban on physical books. Undeterred, Darcie finds creative ways to sneak books into her home and pushes her Kindle to its limits.
Darcie spent 4 years in the classroom as a high school special education teacher. For 15 years, Darcie instructed several award-winning scholastic color guard teams from Colorado. She was also on staff with WGI Open class semi-finalist team Malachi Independent Winter Guard. Darcie has written three YA novels: Catch, Spin, and Toss.

Click here to register!
Parents, Teachers, Pastors
are welcome to attend workshops while their youth are in Teens Write
at the special price of $25 for one, $45 for two, $65 for three,
plus $20 YMCA Daily Fee for non YMCA members who are not staying on campus.
Register on Teens Write registration form at above link.

You and your teen are welcome to attend the morning and late afteroon keynote
free of charge. No registration needed for keynotes.

Follow us on instagram @writehisanswerco
Facebook Colorado Christian Writer's Conference

Email Darcie if you'd like the flyer below to share with friends.
darciejoygudger@gmail.com