Saturday, May 20, 2017
9:30 - 3:45
Click here to download flyer to share with your friends!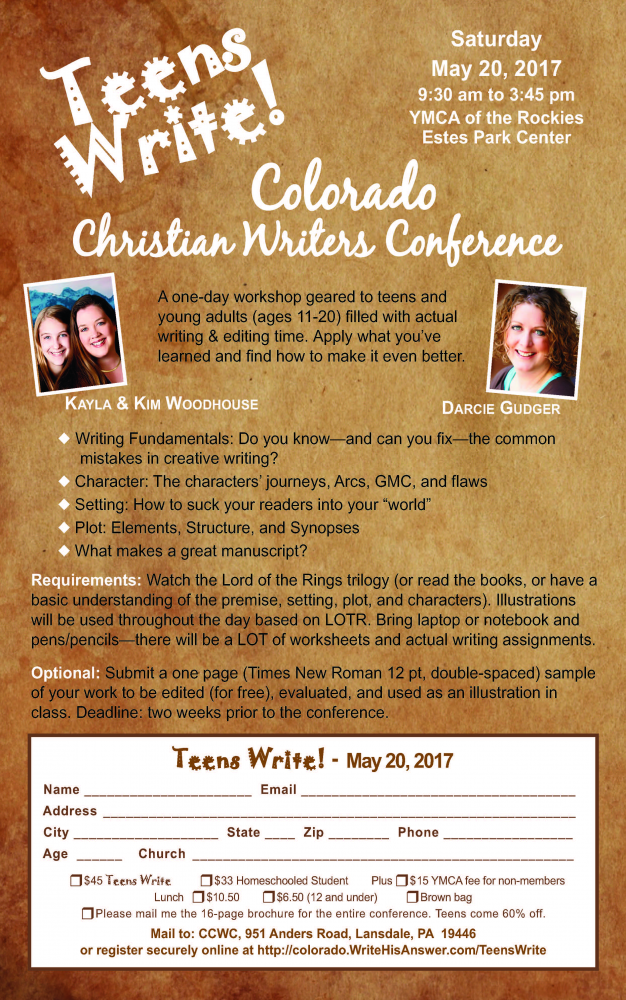 This one-day workshop geared to teens and young adults (ages 11-20) will cover:
Writing Fundamentals: Do you know—and can you fix—the common mistakes in creative writing?
Character: The characters' journeys, Arcs, GMC, and flaws
Setting: How to suck your readers into your "world"
Plot: Elements, Structure, and Synopses
What makes a great manuscript?
Q&A with best-selling authors and agent
Most importantly, the day will be filled with actual writing and editing time. Apply what you've learned and find how to make it even better.
Requirements: Watch the Lord of the Rings trilogy (or read the books, or have a basic understanding of the premise, setting, plot, and characters. Illustrations will be used throughout the day based on LOTR.) Bring laptop or notebook and pens/pencils—there will be a LOT of worksheets and actual writing assignments.
Optional: Submit a one page (Times New Roman 12 pt, double-spaced) sample of your work to be edited (for free), evaluated, and used as an illustration in class. Deadline: two weeks prior to the conference.
COST: Only $45
Homeschooled: Only $33
plus $15 if you are not a YMCA member
and are not staying on campus
Better still register for the entire conference at 60% off
and Teens Write is included.
Email [email protected] for a brochure.

Lunch in Aspen Dining Hall $10.50
12 and under $6.50
or brown bag.
Click here to register.

Team taught by Darcie Gudger
Kayla & Kimberley Woodhouse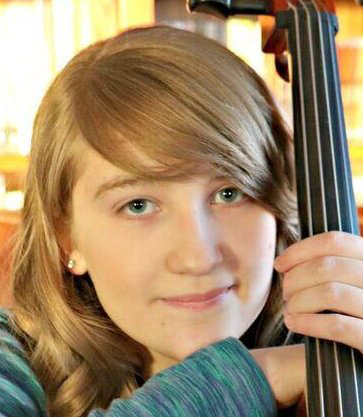 Kayla Woodhouse
Author
http://www.kimandkaylawoodhouse.com
Twenty-year-old Kayla's zest for writing comes from her love of the written word—as witnessed by her voracious reading appetite.
One of only a few dozen cases in the world, Kayla was born with HSAN, Hereditary Sensory Autonomic Neuropathy, an extremely rare nerve disorder. Unable to sweat, or feel pain, she's also been through brain surgery. Yet through a life of hardships, she attempts to keep an ever-present smile and to encourage others to live radically set apart, no matter the obstacles.
In addition to having been homeschooled and writing with her mom, she's an avid swimmer. She is currently trekking on an adventure through college and reading as many books as she can in her spare time.
Kayla has appeared on ABC's Extreme Makeover: Home Edition, The Montel Williams Show, Mystery ER, Focus on the Family's Broadcast, Chris Fabry Live!, The Hour of Power, the Harvest Show, and numerous other national programs as well as hundreds of other interviews. She has been a teacher at the Colorado Christian Writers Conference for four years and has taught numerous other creative writing workshops.
Kayla is the co-author of No Safe Haven (her first release from B&H Publishers) and Race Against Time, both written with her mother, Kimberley. She is the youngest author to have a full-length novel published by a royalty paying publisher. Kayla contributed to a girl's devotional titled God "Hearts" Me, released in 2013 by Barbour publishers. She won NaNoWriMo in 2015.
Kayla is a gifted speaker and loves to share her love for God and writing with groups all over the country. She feels called to speak out for purity, passion, and purpose and she wishes to share God's truth with others.
Kayla's blog, Living Set Apart, is written primarily for women who are striving to live a life set apart for Jesus. On Thursdays, the blog features a fictional short story/poem from either Kayla or other young writers who submit their stories to the Living Set Apart blog. She has both public and blog accounts on Facebook and on Twitter, and she is an active pinner on Pinterest.
---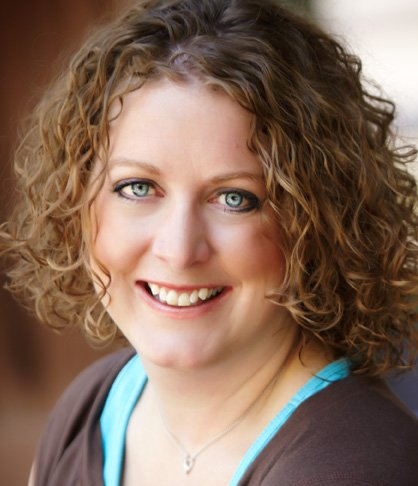 Darcie J. Gudger
Author
http://darciejgudger.com
Darcie lives in the windy state of Wyoming with her husband, son, psycho dog, and blob (who passes as a cat—sort of). When not writing, her main purpose in life is to keep things from blowing away.
In past lives, Darcie earned her B.A. in psychology from Houghton College and her Masters of Education from the University of Colorado, Denver. She spent 4 years in the classroom as a high school special education teacher. For 15 years, Darcie instructed several award-winning scholastic color guard teams from Colorado. She was also on staff with WGI Open class semi-finalist team Malachi Independent Winter Guard.
Her debut novel, SPIN, was released in September of 2014. The second novel in her contemporary series will be released this spring. She has served on the Teens Write faculty the past two years. Darcie is co-founder and leader of WY Write, a Christian writers' group in Casper. She teaches life long learning and community education classes on creative writing and writing for publication through programs at Casper College. Darcie also offers editing and proofreading services.
---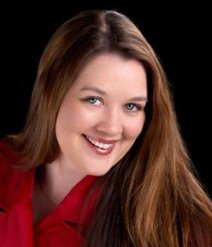 Kimberley Woodhouse
Author
www.kimandkaylawoodhouse.com
Kim has been writing seriously for fifteen years. Songs, plays, short stories, novels, picture books, articles, newsletters—you name it—she's written it. But It wasn't until a dear friend challenged her to "do something with it," that she pursued publication. She now has multiple books to her credit, with more on the way.
Kim and her family were introduced to millions of TV viewers when they were featured on ABC's hit program, Extreme Makeover: Home Edition. She lives, writes, and homeschools in Colorado with her husband and their two children in a truly "Extreme" home. Kim has also passed down her love of the arts to hundreds of students over the years, recorded three albums, and appeared at over 700 venues.
---
Parents, Teachers, Pastors


are welcome to attend workshops during Teens Write at the special price of $25 for one or $45 for two plus the $15 YMCA commuter fee if you are not a member or you are not staying on campus. You can pay at the door or register on the Teens Write form. You and your teen(s)
are welcome to attend the 8:30 am and 4:00 pm keynote free of charge.
10:45 - 11:45
5A – Doing Battle
Charles Patricoff
Come, learn and receive basic training to be an effective and efficient soldier enlisted in the King's army, using the spiritual authority He has granted to take the fight to the enemy.
5B – Journaling Your Book
J. Christine (Chris) Richards
Ever get stuck with a plot line or a character or a theme or a location? Struggling to explain a concept? Bring a problem you are having with your writing and come ready to have fun. One warning: Since this method includes chalk and paint, you'll need to wear the trash bag we'll provide!
5C – It's Show Time!
Tim Shoemaker
The more you learn to show your story instead of just telling it, the stronger your manuscript will be. Exactly how do you do that? I won't just tell you; I'll show you!
5D – Nonfiction Book Creation from the Ground Up
W. Terry Whalin
How do you determine the big picture for a book project? This workshop details the essence of storyboarding techniques, then the pragmatic step-by-step instruction to write a complete book manuscript. Terry has accomplished these steps many times and can guide you in the process.
5E – So . . . Do You Really Need an Agent?
Ruth Samsel
The role and responsibilities of an agent will be examined to help attendees understand if what they are selling actually requires one, and then Ruth will offer suggestions on how to find the right one.
5F – Creative Marketing Plans
Tamara Clymer
When publishers look at your proposal, they want to know what you plan to do to market your book. They aren't so much interested in your 500 Facebook friends or the 800 members of your local church. They need to know what you will do to keep your book moving after you work through those lists. Tamara will offer some specific ideas to move you outside of your marketing box and get your book noticed.
5G – I.R.S. Don't Fear Them
Larry Lawton
A fun how-to workshop to develop your independent record-keeping systems. For writers, self-publishers, and small presses. What you need to know about accounting & taxes.
2:45 – 3:45
6A – Your Senior Years: The Write Time
Catherine Lawton
Now that you're near or at "retirement" age, how do you cut through the overwhelm of memories, clutter, technology, isolation, etc., to effectively distill and communicate a legacy of your life experiences and gained wisdom?
6B – Weaving in a Biblical Worldview without Preaching (for fiction writers)
Marjorie Vawter
How to include a spiritual thread without beating the reader over the head. Includes a discussion of how to write from a biblical worldview to a cross-over audience.
6C – The Plot Skeleton
Terry Brennan
There are basically two different kinds of fiction authors—architects, who are organized, and gardeners, who plant a seed and watch it grow. No matter what kind of fiction author you are, there is basically one universal story structure . . . structure that goes back to mythology. All stories contain the same elements, and this workshop will include a step-by-step analysis of those elements. With their permission, this workshop is based on the work of Christy Award-winner Dr. Angela Hunt and author Nancy Rue.
6D – Thesis or Focus Statements
Dianne E. Butts
Is your writing scattered? Disjointed? Have you heard the instruction to write what you want to say in one sentence? Explore how to write a Focus Sentence or Thesis Statement to nail down your article or story's message then watch your writing fall into place. Especially good for nonfiction magazine articles, books, and chapters.
6E – The Elusive Contract
John Perrodin
John, who served as the Contract Manager for Alive Communications for three years, will give a hands-on tour of the standard book publishing contract. He'll include what to look for and look out for, leaving plenty of time for questions. He'll also show you why saying "no" to a contract may sometimes be the best thing for your career.
6F – Publicity and Paid Advertising
Larry Carpenter
There's an old adage in publishing. "No one ever bought a book they had never heard of." Two of the best ways to get the word out are through publicity and paid advertising. But they can be two of the most expensive arrows in your marketing quiver. Find out how to get the most out of your publicity and advertising without breaking the bank.
6G – Writing to Generate Ministry Support
Becky Spencer
Feel called to help your church or a ministry raise funds or find volunteers, but you're mortified about asking people to get involved? Learn how to call passionate helpers to legitimate Kingdom service.