Saturday, May 14
9:30 - 3:45
Click here for a flyer to print
& share with your friends!
All are welcome free of charge
to the 8:30 am and 4:00 pm keynote

COST: Only $45 plus $15 if you're not a YMCA member
Homeschooled student: Only $33 with 25% discount
plus $15 if you are not a YMCA member

Better still register for the entire conference at 60% off
and Teens Write is included.
Email [email protected] for a brochure.
Parents, teachers, and pastors are welcome
to attend workshops
during Teens Write at the special price of
$25 for one
$45 for two
They can pay at the door
or register on the Teens Write form.
Click here to register.

9:30 – 10:10 It's Show-time!
The more you learn to show your story instead of just telling it, the stronger your manuscript will be. Exactly how do you do that? I won't just tell you, I'll show you!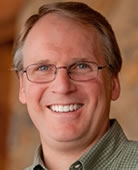 Tim Shoemaker
Author, Speaker
www.timshoemakersmashedtomatoes.com
Tim is a full-time speaker and author of 11 books. He is passionate about writing and has worked with youth for over twenty years. Code of Silence, book one of his contemporary suspense series with Zonderkidz, was included in the Booklist Online Top Ten Crime Novels for Youth" list. Tim was selected by School Library Journal to serve on a four-member "Mysteries and Thrillers" panel for their Summer Teen Event.
Tim speaks at churches and parachurch organizations such as Focus on the Family, Iron Sharpens Iron Men's Conferences, and Moody Pastors Conference. He speaks at homeschool conventions as well as retreats for men and couples. He also speaks at public and Christian schools across the country – so if you know a librarian, principal, or English teacher, talk to Tim about that. Tim has a passionate style of teaching that makes his workshops enjoyable and helps make even difficult topics clear. Happily married for over thirty-five years, Tim has three grown sons and still loves doing volunteer youth work.
---
10:15 – 10:55 Describe It, Please!?
Want to send your reader deep into the world of your story? Want to unlock the secret power of language to transport the reader not only to what you want them to see but also what you want them to feel? Come learn the magical toolkit of description.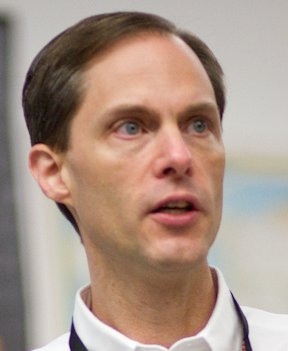 Jeff Gerke
Author, Freelance Editor
www.jeffgerke.com
When you're truly ready to make your fiction publishable, it's time to call Jeff Gerke. Jeff trains novelists how to better do what it is they're trying to do through his books for Writers Digest: The Irresistible Novel, Plot Versus Character, The First 50 Pages, Write Your Novel in a Month, and The Art & Craft of Writing Christian Fiction. He trains through the many writers' conferences he teaches at all over the country every year. He trained his authors when he ran Marcher Lord Press, the premier publisher of Christian speculative fiction, which he sold after an award-winning 5-year run. And he trains through the freelance editing he does for his clients at www.jeffgerke.com. Jeff is known for his canny book doctoring skills and his encouraging manner which leaves writers feeling empowered and like they really can do this thing after all. He lives in Colorado Springs with his wife and three children.
---
11:00 – 11:40 Building Characters Inside or Out
Characters can be built from the outside or inside out. Which method builds the right characters for your story? We will spend part of the class building different characters for your work in progress.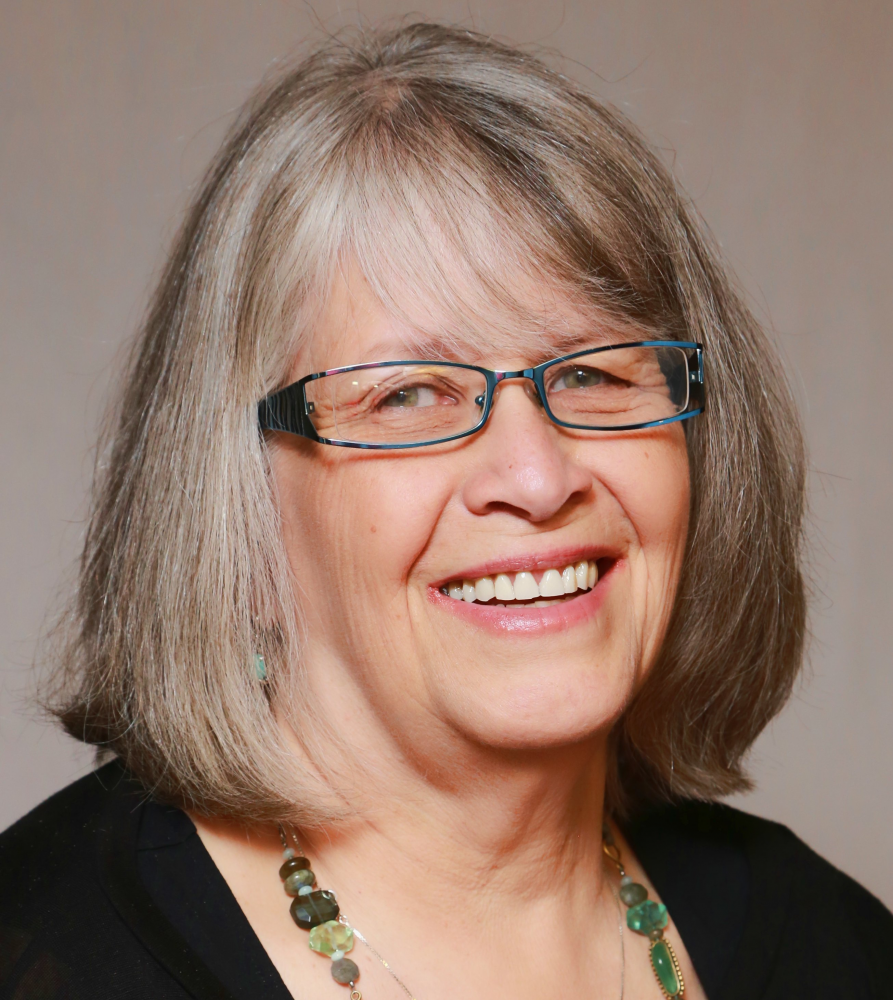 J. Chris Richards
Author - www.PassingTheQuill.com
Young Adult Managing Editor – Lighthouse Publishing of the Carolinas
Founder, WAY – Words And Youth Writers Conferences
Chris is the Young Adult Managing Editor for Lighthouse Publishing of the Carolinas and is looking for well written stories to both entertain and encourage middle school and teen readers.
She has been writing all her life for both herself and others. In her debut novel, Shattered Trust, she combines her years as a police and Army wife with her belief anything is possible if people work together to fulfill God's will for their lives. Several of her short stories have appeared in anthologies including "Steps to the Abbey" in Whitby Abbey – Pure Inspiration published by English Heritage and "New Matters" in Lift As You Climb published by Regal Innovations.
Chris is the founder of WAY – Words and Youth, conferences for teenage writers. These quarterly events encourage young writers and help them build a writing community among their peers.
She is a member of American Christian Fiction Writers, Words for the Journey, Colorado Independent Publishers Association, and Writers on the Rock. When speaking at conferences and for writers groups she includes both the craft of writing and getting published in addition to the importance of writing the message on an author's heart.
Her hobbies include photography, reading, needlework, and experimenting with painting and drawing. She likes to spend time with her family traveling throughout her home state of Colorado as well as exploring the rest of the United States and other countries as she searches for story ideas and characters.
Chris' passion is to encourage and uplift others, especially writers and military/paramilitary spouses.
---
11:45 – 12:45 Lunch
Lunch available in Aspen Dining Hall for $10 ($6.50 if under 12 years old) or you may brown bag.
---
1:00 – 1:40 Cool Kids
Do you eat lunch alone, sit in the back row at church, and ever felt like you're on the outside looking in? Based on the song "Cool Kids" by Echosmith and the story of Mephibosheth (2 Samuel 9), Alex will challenge you to take your place at God's table, not because God pities you, but because you're made in His image, because you matter, and because the world needs you. Alex uses video and music to engage listeners. He connects with students through stories, such as how he got his first job at Disney and how he survived the chaos of being a freelance sportswriter on the weekend of David Beckham's arrival in Los Angeles. Mostly though, Alex shares how God miraculously called a shy high schooler like him up to the King's table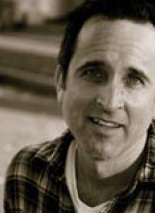 Alex Marestaing
Author
www.alexmarestaingbooks.com
Alex uses his work to bring light to middle grade and YA readers. As a writer, he's worked on creative projects for The Walt Disney Company, Lego, Thomas Nelson, and The Los Angeles Times. In addition, he's written freelance for various faith-based publications and has covered soccer in Europe and the U.S. for Sports Spectrum Magazine and Yanks Abroad.
Alex's latest novel, I'm Nobody, is a suspense driven YA/Middle Grade tale about an agoraphobic teen who begins receiving strange, poetic notes from someone claiming to be reclusive, and long dead, poet Emily Dickinson. The book recently won an honorable mention at the London Book Festival and was nominated for an EPIC Award by the Electronic Publishing Coalition.
When not working on his next novel, Alex is an obsessive traveler and spends most of his summers in Sweden with his wife and three kids.
---
2:15 – 3:45
Storybuilding: Plot and Character
Want to know the secret behind timeless tales such as Star Wars? The appeal spans generations! Darcie, Kayla, and Kim team together to show you how memorable epics are built, focusing on plot and character. So learn to write story that lasts. It is recommended to watch Star Wars episodes 4,5, and 6 before attending.
Team taught by Darcie Gudger, Kayla Woodhouse, and Kimberley Woodhouse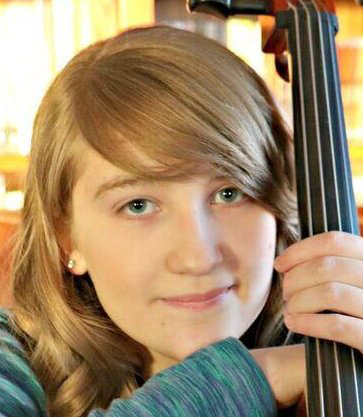 Kayla Woodhouse
Author
http://www.kimandkaylawoodhouse.com
Nineteen-year-old Kayla's zest for writing comes from her love of the written word – as witnessed by her voracious reading appetite.
One of only a few dozen cases in the world, Kayla was born with HSAN, Hereditary Sensory Autonomic Neuropathy, an extremely rare nerve disorder. Unable to sweat, or feel pain, she's also been through brain surgery. Yet through a life of hardships, she attempts to keep an ever-present smile and to encourage others to live radically set apart, no matter the obstacles.
In addition to having been home-schooled and writing with her mom, she's an avid swimmer. She is currently trekking on an adventure through college and reading as many books as she can in her spare time.
Kayla has appeared on ABC's Extreme Makeover: Home Edition, The Montel Williams Show, Mystery ER, Focus on the Family's Broadcast, Chris Fabry Live!, The Hour of Power, the Harvest Show, and numerous other national programs as well as hundreds of other interviews. She has been a teacher at the Colorado Christian Writer's Conference for three years and has taught numerous other creative writing workshops.
Kayla is the co-author of No Safe Haven (her first release from B&H Publishers) and Race Against Time, both written with her mother, Kimberley. She is the youngest author to have a full-length novel published by a royalty paying publisher. Kayla contributed to a girl's devotional titled God "Hearts" Me, released in 2013 by Barbour publishers. She won NaNoWriMo in 2015.
Kayla is a gifted speaker and loves to share her love for God and writing with groups all over the country. She feels called to speak out for purity, passion, and purpose and she wishes to share God's truth with others.
Kayla's blog, Living Set Apart, is written primarily for women who are striving to live a life set apart for Jesus. On Thursdays, the blog features a fictional short story/poem from either Kayla or other young writers who submit their stories to the Living Set Apart blog. She has both public and blog accounts on Facebook and on Twitter, and she is an active pinner on Pinterest.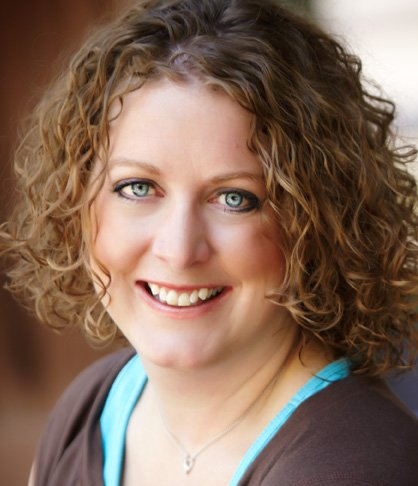 Darcie J. Gudger
Author
http://darciejgudger.com
Darcie lives in the windy state of Wyoming with her husband, son, psycho dog, and blob (who passes as a cat – sort of). When not writing, her main purpose in life is to keep things from blowing away.
In past lives, Darcie earned her B.A. in psychology from Houghton College and her Masters of Education from the University of Colorado, Denver. She spent 4 years in the classroom as a high school special education teacher. For 15 years, Darcie instructed several award-winning scholastic color guard teams from Colorado. She was also on staff with WGI Open class semi-finalist team Malachi Independent Winter Guard.
Her debut novel, SPIN, was released in September of 2014. The second novel in her contemporary series will be finished soon. She was on the Teens Write faculty last year. Darcie is co-founder and leader of WY Write, a Christian writers' group in Casper. She will be teaching life long learning and community education classes on creative writing and writing for publication through programs at Casper College. Darcie also offers editing and proofreading services.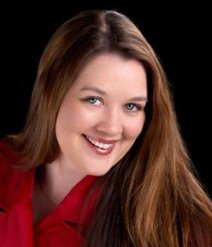 Kimberley Woodhouse
Author
www.kimandkaylawoodhouse.com
Kim has been writing seriously for fifteen years. Songs, plays, short stories, novels, picture books, articles, newsletters – you name it – she's written it. But It wasn't until a dear friend challenged her to "do something with it," that she pursued publication. She now has multiple books to her credit, with more on the way.
Kim and her family were introduced to millions of TV viewers when they were featured on ABC's hit program, Extreme Makeover: Home Edition. She lives, writes, and homeschools in Colorado with her husband and their two children in a truly "Extreme" home. Kim has also passed down her love of the arts to hundreds of students over the years, recorded three albums, and appeared at over 700 venues.
---
Parents, Teachers, Pastors


We want to encourage you to attend one or more of the f
ollowing workshops while your teens are in Teens Write.
Click here for a flyer to print and share.
Cost: $25 for one, $45 for two.
You are welcome to attend the morning and evening keynotes free of charge in addition to the critically important session, "How Then Should We Live" from 2:15 – 3:45.

10:45 - 11:45

5A - Make Room for Christ - Decluttering the Writer's Office & Home - Patricia Raybon
What happens when we declutter our homes and offices, intending to make room for Christ? Does the process teach us what we expected? When we throw out the "old," is the new always better? Does "tidying up" and throwing away give us the spiritual space we intended? Learn inspiring and insightful answers, plus practical decluttering tips, for the writer's home, office, and heart.

5B - Being Real in Your Writing - Peter Lundell
Principles and examples of becoming authentic and open in your writing along with probing questions and guided practice.

5C - Start & Finish Your Novel Writing Adventure - Alex Marestaing
Writing a novel is a long journey, and without a map it's easy to get lost. This workshop is geared towards writers who are serious about embarking on, and completing, this journey. From inspiration to destination, this class focuses on six key elements of the novel writing process: planning, outlining, writing, editing, pitching, and time management (so that it can all get done). By sharing what's worked for him, and what hasn't, Alex hopes that writers will leave the class with a novel writing "roadmap" of their own.

5D - The Literature of Personal Disaster
- Sherri Langton
Whether you draw readers to your own book or if you specialize in writing copy for others, this workshop focuses on the top 10 elements incorporated into the back cover copy of bestselling books. Don't plan to write your own back cover copy? Then use these elements in your one-minute elevator pitch.

5E - Writing Epic Back Cover Copy - Rowena Kuo
Whether you draw readers to your own book or if you specialize in writing copy for others, this workshop focuses on the top 10 elements incorporated into the back cover copy of bestselling books. Don't plan to write your own back cover copy? Then use these elements in your one-minute elevator pitch.

5F - Platform, PR & Media Placement for Writers/Speakers - Mike Loomis
Tired of platform-building, but know you need exposure to reach readers? There's a better, authentic way. We'll discuss proven strategies for "unknown" authors. Mike has helped bestselling, and new, nonfiction authors receive local and national media attention.

5G - Create Your Own eMagazine - Linda Shepherd
Reach mass audiences by learning how to create a magazine (or apazine) that can be featured in the Apple bookstore and beyond.


1:00 - 2:00

6A - What to Do When You Go Home - Nick Harrison
You'e been on the mountaintop – literally! Now you have to buckle down and write! Imporant ways you can keep your momentum and return next year with some bragging rights.

6B - Writing from a Biblical Worldview - Beth Weikel
Beth will challenge and encoruage you to write so that your words will reach the nonbeliever.

6C - Writing Historical Fiction - Tiffany Stockton
Killing history or bringing it to life requires a lot of work. Some tips and tricks for weaving history into your story and creating a vivid period setting.

6D - Writing Their Answers Too - Rick Marschall
The art and craft of writing biographies and profiles and their usefulness to God's Kingdom work. They are a great way to share the testimonies of believers and to inspire others to excel.

6E - Authors & Agents: A Strategic Alliance
- Tawny Johnson
This workshop will explore what the role of an agent is, how to find and recognize a reputable agent, what the qualities of a good fit are—from both the author's and agent's point of view—and how to defy the delete button when you finally make contact.

6F - 10 Reusable Tools to Market Your Book
- Dianne E. Butts
Why would anyone buy your book? Have you given them a reason to buy it? Get ten reusable tools to sell your books. We'll brainstorm benefits, features, keywords and more. We'll use those to write ad copy, landing pages, a sales letter, press release, and Q&A for interviews. With these documents all set, we'll use this information over and over to sell your book through e-mail, postcards, blog tours, radio interviews, approaching organizations that need your book, and more.

6G - Developing Speaking Topics - Becky Spencer
Okay, you've grudgingly acknowledged the whole "build your platform" concept, but you envision yourself hiding behind your book and reading it aloud while crickets chirp an accompaniment. Learn to turn your writing into engaging speaking topics!


2:15 - 3:45
How Then Should We Live? – NO charge

Part A - Charles Patricoff
Charles is an author with a personal passion for American history and our nation's unique Christian heritage. As a Jewish follower of Yeshua, Charles speaks at Pro-Life and Tea Party rallies about our godly American heritage. "I write to preserve life and liberty, because by fighting to provide freedom for others, we preserve freedom for ourselves." For over 35 years he supported the Department of Defense where his work gained recognition throughout the military and weapons development corporations.
This question first appears in Ezekiel 33:10 after God appoints Ezekiel a watchman for the house of Israel. As Ezekiel 33 watchmen, we can see trouble coming upon the land. As Christian writers, we have a duty to sound His warning and write His answer.

Part B - Michael Gantt
Michael has been in full time pastoral ministry for 42 years, and active in international ministry for over 20 years. He is deeply committed to the restoration of the family as the center of the Kingdom of Heaven. He blogs at Growing Godly Seed.
God has established a moral standard to govern all men. It is not a standard for some men to obey, while others are free to ignore. The moral laws of God are not constraints as much as they are a guard rail. They are not meant to hem us in but to protect us from danger. When men and nations honor the moral principles of Scripture they reap blessings that are tied to those principles. Those who put their trust in God will not be disappointed, and they will not be abandoned in the hour of trouble. But we must not put our trust in men, or politicians, or the pillow prophets who proclaim ease and comfort and that "our best days are ahead." There are God-appointed principles by which we must govern our lives in order to know his blessing and mercy.