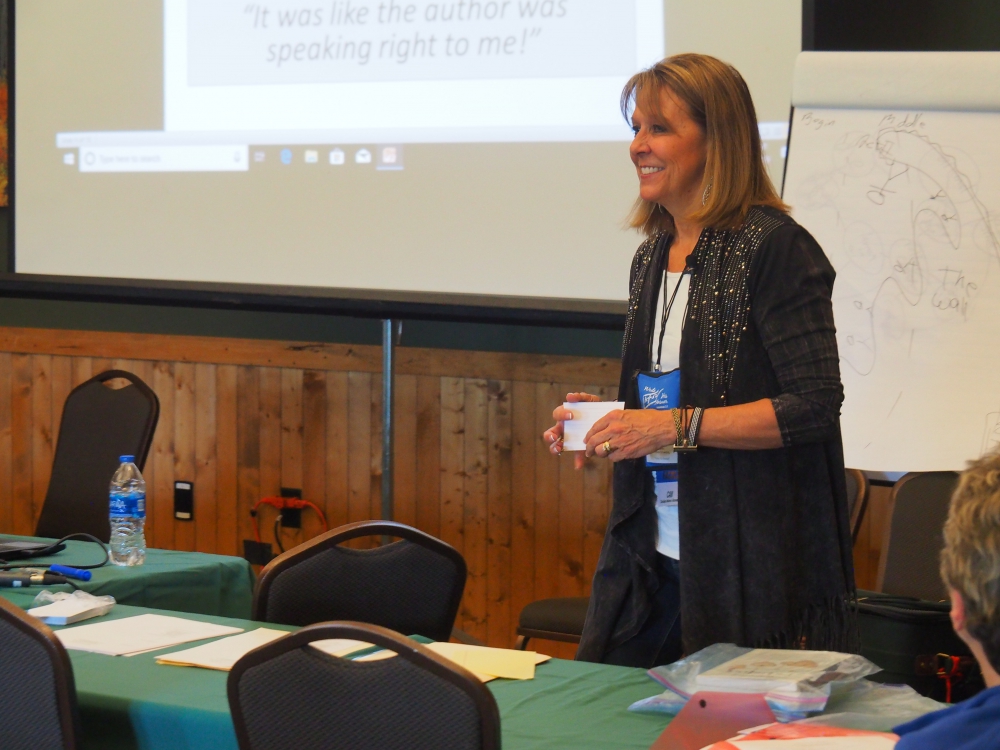 2:15 - 3:15
1A
How to Thrive as a Creative – Karen Bouchard
As believers in a creative marketplace, how do we see our calling? Our readers? Our clients? Even our competition? For that matter, how do we view creative challenges and obstacles that get in our way?
Discover five simple shifts in perspective that will help you see what you do in a whole new light. Taught by author, writing coach, and Illumify acquisitions editor Karen Linamen Bouchard, this workshop will give you five choices you can make every day that will revolutionize how you perceive and live out your calling—even on days you feel overwhelmed or discouraged!

1B
Revelation, Inspiration, or Perspiration? – Angie Bass Williams
How do I convey the message of my heart to the printed page? It takes discipline and perseverance to produce a book that blesses and encourages others.

1C
Writing Mystery & Romantic Suspense – Miralee Ferrell
Through examples and instruction, we'll discuss crafting realistic characters, strong dialogue, POV, faith threads, and establishing a setting that will resonate.

1D
Write Your Story and Change Lives – Dr. Mel Tavares
Your story matters! Your pain becomes the very platform the Lord uses for ministry to others. If you are courageous enough to write your story, you can change lives and create hope in a God who offers victory in the circumstances.

1E
Publishing 101 – Deb Haggerty
Presenting yourself and your work successfully to an editor/publisher requires certain skills and documents. Ways to ensure you make that very important great first impression will be discussed along with tips and techniques to aid in the creative process. This is an interactive workshop with questions and discussion actively encouraged. Participants will:
Understand the purposes of queries and proposals
Understand a proposal and style sheet and why they're important
Understand how to proof their work to avoid beginner's errors in formatting
Understand self-editing techniques and apply them
Understand how to present themselves professionally at appointments.

1F
Create a Best-Seller Brand for the 2020s – Dick Bruso
In this updated and popular presentation, you will learn how to develop a unique brand that will powerfully capture the ever-changing marketplace . . . by applying the "umbrella branding" approach to every aspect of your writing career.
*Special Note: Everyone attending either one of Dick Bruso's workshops will be given a complimentary 30-minute one-on-one phone consultation with him after the conference.

1G
Ghostwriting: How to Write Someone Else's Story or Message – Michael Klassen
Believe it or not, many of the books we know and love weren't actually written by the author. They were written by ghostwriters (or collaborative writers). In this workshop, Mike Klassen will share tips and tricks he's learned to write someone else's story or message. You'll also learn how you can build a healthy ghostwriting business.
---
Thursday, 3:30 - 4:30
2A
Myths that Hold Writers Back – Bill Watkins
Some shoulds and should nots and that's-the-way-it-is declarations are at best half-truths far too many writers obey to their detriment. We'll expose several of these myths, so you can write more freely and get published more frequently.

2B
The Importance of Sensitivity/Diversity Readers – Edwina Perkins
"As a push for diversity in fiction reshapes the publishing landscape the emergence of sensitivity readers seems almost inevitable" (Katy Waldman). The number of books about ethnic characters has risen over the last few years. From 10 percent in 2013, to more than a quarter of young adult and children's books featured characters of color in 2016. Sensitivity readers are not police of free speech. Their intent is not to be censors. They're readers who review manuscripts for issues of bias, issues of representation, cultural inaccuracies, and insensitive language in order to make suggestions to authors. This workshop will address questions such as: What does a sensitivity reader really do? Does your project need one? Is a sensitivity reader paid? How do you become a sensitivity reader?

2C
Deep POV - Going Deeper or Wasting Time? – Linda Glaz
How to deepen the reader's experience by staying in the characters' point of view. You will gain a stronger grasp of deep POV, how and when to use it, and how to use it successfully. Remember, when in a character's POV, you can ONLY know what he can see, taste, feel, smell, hear, or understand. If he can't know something, you can't tell the reader that he does.

2D
Give Your Bible Study Personality, Insight, Relevance – Terri Kalfas
Bible studies should be anything but boring. So how do we write about Scripture in a way to keep readers engaged? How do we give them not only head knowledge but also heart knowledge—so they can develop their personal relationship with Jesus? You don't need a doctorate in theology to write a Bible study, but you do need to know certain things. We'll look at how to combine illustrations and instruction; how to use definitions, word studies, and commentaries; how to craft good questions; how to offer application for the modern world; and how to follow Jesus' pattern for teaching.

2E
Before Your Book is Published – Laura Bartnick
An essential part of preparing to publish your book is building your presence on social media. Learn how to use Facebook Groups and Pages to the best advantage, learn a few tips and tricks about Instagram and Pinterest, and discover the importance and how-to of blogging and content marketing.

2F
Fast-Track Your Speaking Outreach in 2020 & Beyond – Dick Bruso
Discover the latest and greatest ways to accelerate your writing career by tapping into the ideal professional speaking organizations, resources, and tools. Come learn the inside secrets every Christian writer needs to know about the world of public speaking.

*Special Note: Everyone attending either one of Dick Bruso's workshops will be given a complimentary 30-minute one-on-one phone consultation with him after the conference.

2G
Let's Talk Screenwriting – Dianne E. Butts
You know your novel, story, or nonfiction book would make a great movie, but what do you do with it? Who do you approach and how? What materials do you need? We'll talk about how the film industry works and what steps you can take toward getting your book made into a movie.

---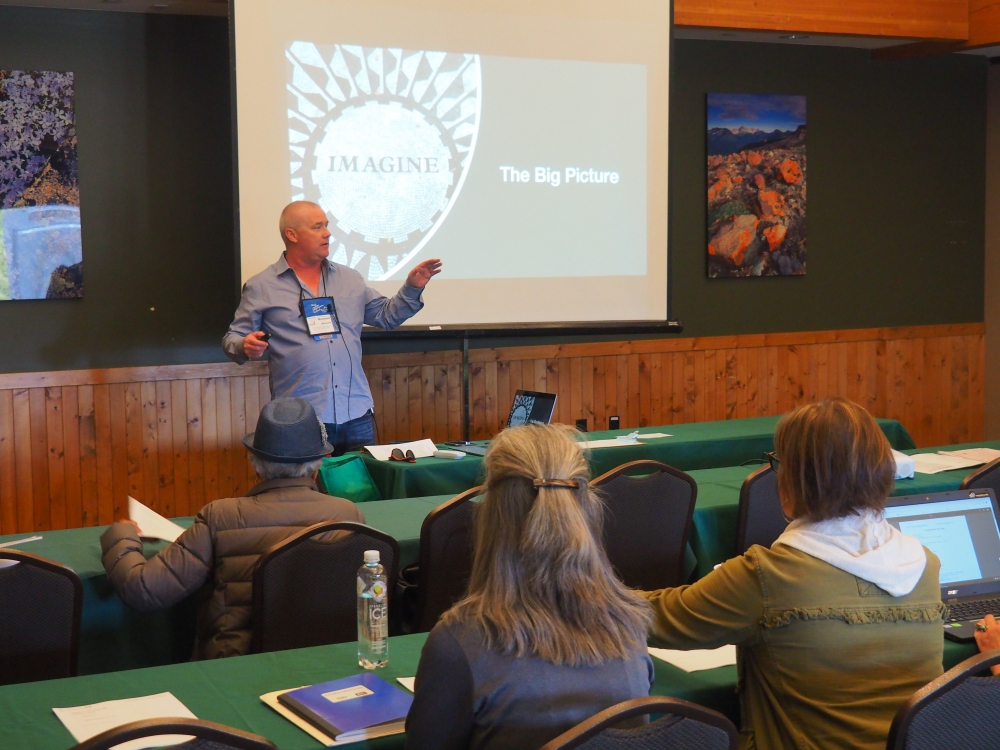 2:15 - 3:15

3A
Get Out of the Boat – Angie Bass Williams
Step out of the boat of political correctness and "walk on the water" of Spirit-led writing that expresses the truth of God's Word. Tackle sensitive subjects, such as abortion and euthanasia, from a biblical perspective.

3B
Three Puzzles of Periodicals – Sherri Langton
You have a great idea, but how can it become something worthy of print? This class will help you solve three puzzles that often stump writers wanting to submit to magazines: 1) what makes an idea marketable; 2) what "package" best suits an idea (devotional, teaching article, how-to, personal experience, etc.); and 3) what makes a piece connect with readers.

3C
The 3-Step Secret to Making Your True Story or Novel More Riveting – Karen Bouchard
If you are telling a story—fiction, nonfiction, short, or long—where do you begin? What events should you include in your story, and in what order? Where do you put backstory or flashbacks? When a story isn't "working," how do you troubleshoot the problem? Do you need to simply massage a few paragraphs, or does the problem lie deeper than that?
Two-time Pulitzer Prize winner Jon Franklin pioneered a style of writing called dramatic nonfiction, in which fiction storytelling techniques are applied to nonfiction stories. In the process, he developed and taught story development techniques that are sheer magic and can be applied to nonfiction stories as well as works of fiction.
In this workshop, I teach Franklin's Complication/Resolution approach to outlining and developing any story, from short stories and articles to book-length dramatic nonfiction, fiction, and even children's books. Worksheets will allow attendees the hands-on experience of developing a complication/resolution outline for stories they are currently working on or would like to tell one day.
I've used Franklin's approach time and time again to help writers strengthen their stories. Almost without exception, recognizing and fixing a botched complication/resolution turns a good story into a WOW! story.

3D
Write 400 Words and Get Published – Debbie Hardy
Learn to write concisely, share your experiences, and, most important, touch hearts and change lives through devotionals. We'll learn to write for ChristianDevotions.us, but it can be adapted to other devotionals and publications.

3E
Think Outside the Publication Box – Debbie Maxwell Allen
Whether you are frustrated with the pace of publication, or you're eager to find new readers, it's time to think outside the publication box and find your readers with ideas you've never thought of. Millions of people all over the world are gaining access to smartphones, increasing the number of potential readers. Cutting-edge writers will consider the needs of these lucrative groups. Join us as we discuss a host of unusual, yet effective techniques to write in ways that reach farther than a physical book—and most are completely free.

3F
Marketing into Ministry – Michelle Booth
No one wants to hear about you and your book after the third week of your book's release, so how do you market your book without talking about your book? Come learn the proven strategy that turns marketing into ministry AND that sells books.

3G
20 Tips to Better Profile Interviews – Ava Pennington
Writing a profile article? Learn 20 tips to conduct more effective interviews. A successful interview will provide valuable material, enabling readers to connect with your interviewee . . . and with you!
---
Friday, 3:30 - 4:30

4A
Flourishing in God: A Message from Trees – Marji Steven
What can we learn as Christian writers from the study of trees? God's principles of flourishing are hidden all through His created world. When a large ash tree had to be removed from her yard, Marji never expected it to hold a life-changing assignment. Marji will share those principles in this inspiring workshop.

4B
Topic Development – Deb Haggerty
To grow a strong speech (or write a good book), you must adhere to the following areas:
Select your seed: Personal Interest, Personal Relationships, Personal Goals
Test the soil: Ideal, Realistic, Defensive
Water with a reservoir of information: Past, Now, and Future
Root it deeply in your mind: Organize, Journalize, Memorize
Develop a strong trunk: Main stem, point, body, and purpose; Prune and graft when required
Grow balanced branches
Fertilize and enjoy!
(© Material used with permission of CLASServices, Inc., PO Box 66810, Albuquerque NM 87193)

4C
The Heartbeat of Inspirational Romance – Susan Baganz Lodwick
What constitutes an inspirational romance, and how far can a Christian writer realistically go with the romance between a man and a woman?

4D
Nonfiction Research Strategies & Organization – Jendayi "J" Harris
Have you wrestled with the details of research for your nonfiction book? Have you wanted to increase your credibility for your material to extend your book project's reach in the marketplace? This workshop looks at various angles of research and covers why research is important, what tools to use for effective research, where to find research, and options on organizing your research bibliography as well as notes.

4E
Creating a Caviar Audiobook on a Tuna Fish Budget – Richard Rieman
If you are considering creating an audiobook, this session is for you! You will get the key steps you need to take and plenty of insider tips and tricks of the trade from both the audiobook producer and author's perspective, including:
Essential steps to create an audiobook
Reducing the costs of producing an audiobook
Determining if you should hire a narrator or voice your own audiobook
Promoting and marketing your audiobook
4F
Marketing for Introverts – Catherine Lawton
How to present yourself, grow your following by continuing to produce great content, develop a platform by being yourself, and connect authentically and helpfully with readers.

4G
Challenging Youth Trends – Dr. Mel Tavares
This workshop is designed to bring to light the challenges of today's youth culture for the purpose of gathering an army of writers who will sound the alarm in their sphere of influence. Dr. Tavares is an expert in youth and family culture and will equip participants with the understanding of specific trends and tips on how to Write His Answer through various genres. All participants will be given a copy of Dr. Tavares' published dissertation on the topic.
---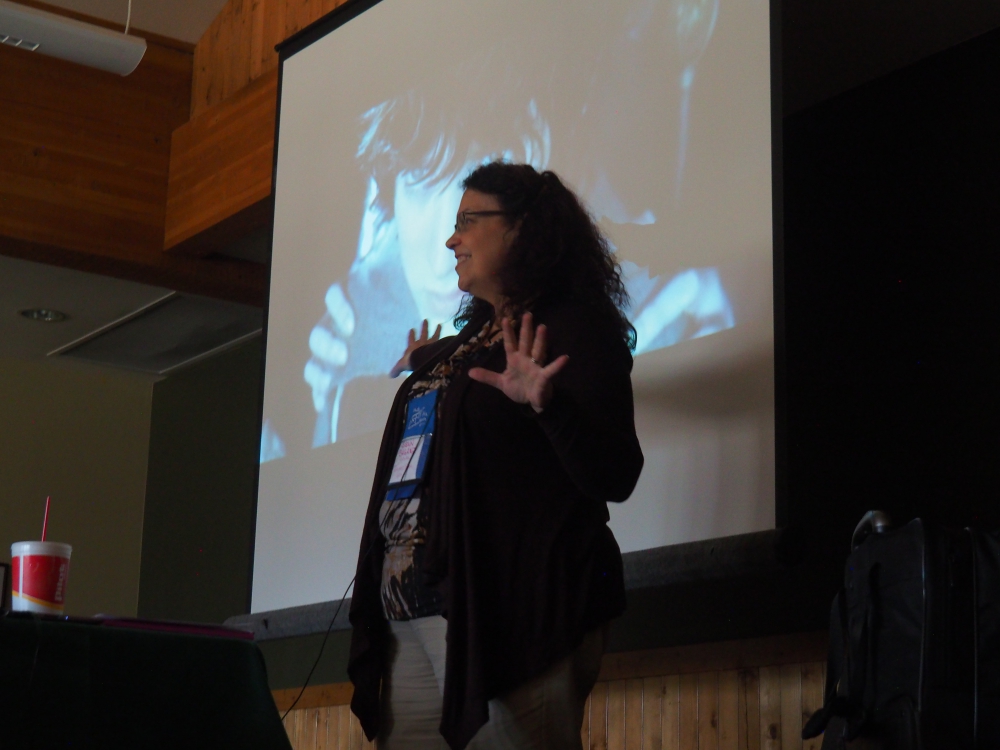 10:45 - 11:45

5A
The 25-Hour Day – Ava Pennington
Ever wish you had an extra hour (or more) each day? Everyone's day starts with the same 24 hours, so why are some writers more effective than others in using their time?
Whether you're a full-time writer, or you're snatching writing time when the rest of the family is asleep, learn planning and organizing tips to help you make the most of your busy schedule.
5B
The Christian Mind and Christian Linguistics – Laura Bartnick
Strengthen your characters, the story plot, and the language or narration of your manuscript more authentically and biblically by attending this workshop. Laura is the author of Welcome to the Shivoo! Creatives Mimicking the Creator.

5C
Creating Believable Characters – Edwina Perkins
They eat, breathe, get angry, and fall in love. Your characters have a story to tell, but they need to be believable. In this workshop, we will look at tips that will help your characters come alive and help your readers want to connect.

5D
Writing a True Story – Debra Moerke
Are you writing a true story? Whether you are a newbie or veteran writer, come learn some practical steps and insights that will help protect you as you write and publish your story. Debra is the author of Murder, Motherhood, and Miraculous Grace: A True Story, Tyndale House, 2019.

5E
Evaluating Your Options – Michelle Booth
We'll discuss traditional publishing, answer some forbidden questions, and take a look at the many options for self, independent, co-publishing, and partnership publishing.

5F
Yes, You Can Ace Your Interview – Linda Evans Shepherd
Exponentionally expand your ministry from writing to radio, TV, and Internet-live audiences everywhere. You can make a greater impact than you've ever made before.

5G
Writing Exciting Kids' Novels – Sheila Seifert & Chris Brack
Your story idea might be brilliant, but if you don't know how to pace your plot, kids won't get to the end of your book. Join Sheila Seifert and Chris Brack, coauthors of middle-grade novels, to learn their tips and tricks for keeping 8- to 12-year-olds excited about reading your books to the very last page.
---
Saturday, 2:45 - 3:45

6A
Perseverance – Jendayi "J" Harris
Learn the five enemies to finishing your project with a scriptural motivational boost! Your enemies of Doubt, Fear, Unworthiness, Distraction, and Disorganization are going down. In this workshop you'll learn how to overcome them successfully and to move swiftly through your first book project.

6B
Copyright Basics: A Writer's Guide – Eric Sprinkle
Can I re-use that idea I just read? Can I reference movie character names in my blog? Use those Google images? How much does my writing have to change to re-use it elsewhere? Come get a basic understanding of the world of copyright protections and some great "industry insider" tips and tricks to help keep you and your work above reproach.

6C
Fiction with a WOW Factor – Miralee Ferrell
Fiction is typically character or plot driven, but creating believing, memorable characters and a strong plot will set your books apart. Strong settings, strong dialogue, deep internal thought, a believable plot, and understanding your characters motivation and what drives them, will all help bring your story to life. Learn to develop multi-dimensional characters that are memorable—stories that stay with the reader days after reading the last page—and characters that leap off the page and become real. This class will help you flesh out the already-good story you've started and help it be truly memorable.

6D
Using Fiction Techniques in Your Nonfiction – Catherine Lawton
Bring your nonfiction writing alive and hold interest by using fiction techniques. Whether you write blogs, personal memoirs, or articles, your writing can have more appeal, and be more convincing, when you learn to incorporate descriptive detail, use dialogue, paint the scene, set a mood, and add dramatic tension and resolution.

6E
Getting Started Writing for Magazines – Donna DeLoretto Brennan
Ways to find magazine and ezine markets that accept articles and stories from newbies. You'll learn how to find the best markets for you and your interests, and how to tailor your work to fit your target magazine's needs. We'll go over terminology and expectations, and cover how to take the next step to writing for bigger markets.

6F
Your Marketing Profile – Stephanie Alton
We'll compare marketing your book/brand to a financial portfolio. Since there is not a one size fits all option for either, you really have to look at what you have going for you and what you want to accomplish to create something that helps you grow at your own rate. Stephanie will talk about the five investment areas for writers:
The things you have control over: your writing, email list, and how you invest your time and money
The tried and true: speaking and podcasting
The helpful: be a guest, blogging, and marketing/publicity
The wild card: social media and other trends
The fifth element: living what you preach/teach

6G
Character-Based Novels for Kids – Sheila Seifert & Chris Brack
Get practical insights for developing a main character that kids will like, as Sheila Seifert and Chris Brack, coauthors of Poison at the Pump and the upcoming Swept Into the Sea, share how to create full characters that move the plot forward.