Other Professionals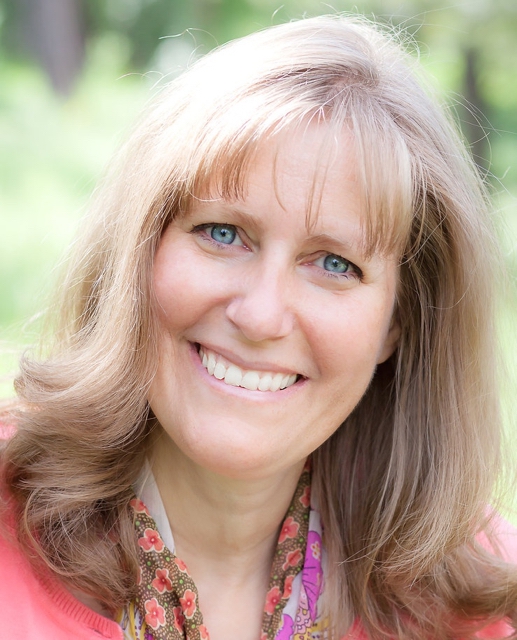 Debbie Maxwell Allen
Author, Freelance Editor
Scrivener and Vellum Expert
Debbie works as a freelance editor and writes young adult historical fantasy in the Rocky Mountains. She also loves to revolutionize other writers' lives with the wonders of Scrivener. The rest of the time, she keeps tabs on her husband, five children, two cats, and one grandchild. She blogs about free resources for writers at https://writingwhilethericeboils.blogspot.com.

Workshop 1F: Post-it Planning: Stick your way to success (a non-electronic way to track and meet your goals)
Struggling with your writing goals—and actually getting anything accomplished? Join us for a deceptively simple, non-tech way to plan your goals for the next ninety days and break those goals into manageable tasks. You'll learn an easy—and satisfying—way to visually track what you've done and what's left to do. Stop feeling overwhelmed and hit every target CCWC has inspired.

Workshop 3E: Think Outside the Publication Box (Friday, 10:50 – 11:45)
Whether you are frustrated with the pace of publication, or you're eager to find new readers, it's time to think outside the publication box and find your readers with ideas you've never thought of. Millions of people all over the world are gaining access to smartphones, increasing the number of potential readers. Cutting-edge writers will consider the needs of these lucrative groups. Join us as we discuss a host of unusual, yet effective techniques to write in ways that reach farther than a physical book—and most are completely free.
---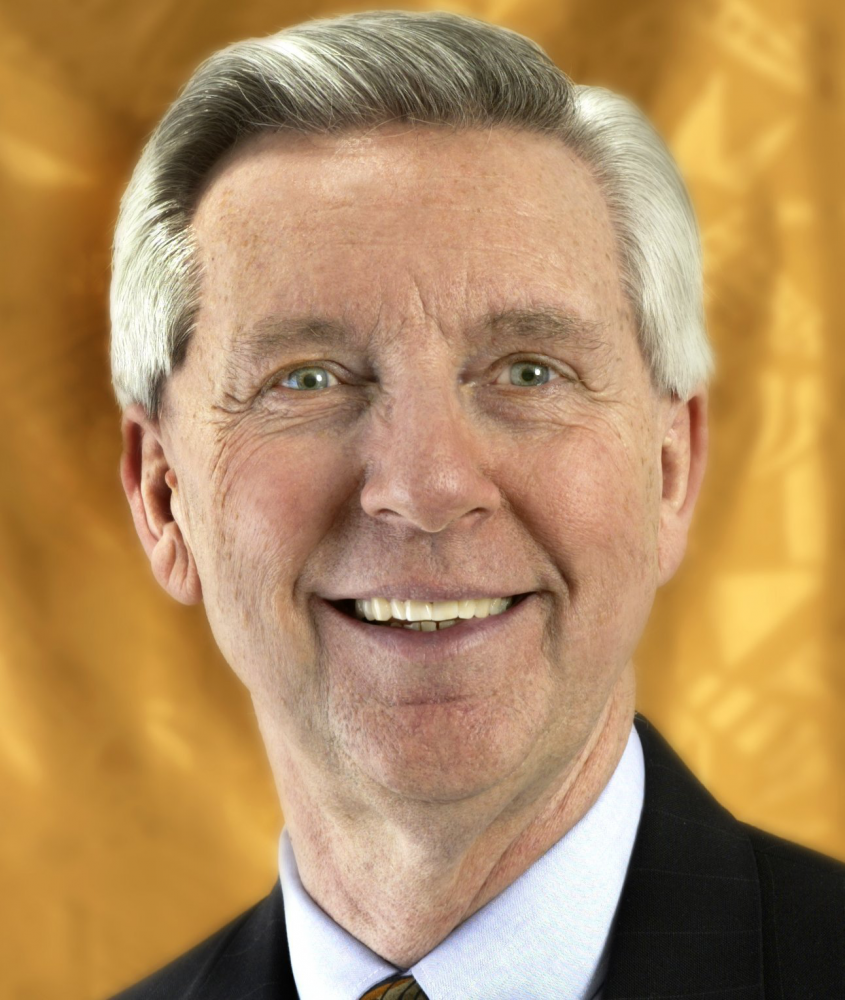 Dick Bruso
International Speaker, Author
Branding/Marketing Expert
Founder, Heard Above the Noise®


An international speaker and founder of Heard Above The Noise®, Dick Bruso is a highly regarded branding and marketing expert. Dick teaches his audiences and clients how to develop and expand their brands to powerfully penetrate the marketplace. His clients include best selling authors and professional speakers, as well as successful entrepreneurs and business leaders.
Dick is, also, a contributing author, on the topic of branding, to the National Speakers Association's (NSA's) popular books, Paid To Speak and Speak More! In addition, he has given numerous high-powered presentations at CCWC, GPCWC, and other writer conferences since the early nineties.
Brandstorming – Early Bird Workshop (Wednesday, August 25, 7:00 pm) – LIVE
Don't miss out! Learn how to set yourself apart by attending Dick Bruso's highly acclaimed story-based Brandstorming session for creating powerful, unique, and enduring brands in a very noisy marketplace.
For well over two decades, Dick has presented his in-demand Brandstorming program all across North America. This year, it's being offered virtually, at no additional cost, as a special bonus, via Zoom, to all registrants of the 2021 Colorado Christian Writers Conference.
During this dynamic interactive session, Dick will demonstrate (with the assistance of two randomly selected attendees) how you and your writer colleagues can develop brands based on your unique and powerful life stories. You'll also learn the secret of how to apply the "umbrella branding" approach to encompass all aspects of your career as a professional writer while staying totally congruent with your desired target markets.
Workshop 2F: Create a Best-Seller Brand (Thursday, 2:00 – 3:00) – LIVE
In this updated and popular presentation, you will learn how to develop a unique brand that will powerfully capture the ever-changing marketplace . . . by applying the "umbrella branding" approach to every aspect of your writing career.
Workshop 4F: Fast-Track Your Speaking Outreach (Friday, 2:00 – 3:00) – LIVE
Discover the latest and greatest ways to accelerate your writing career by tapping into the ideal professional speaking organizations, resources, and tools. Come learn the inside secrets every Christian writer needs to know about the world of public speaking.
---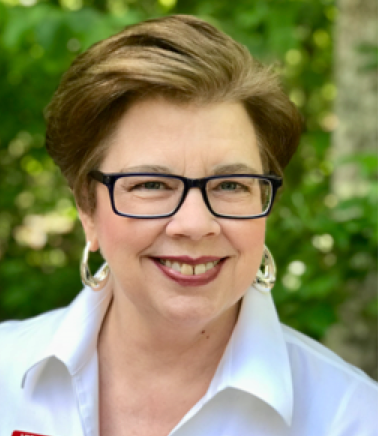 Patricia Durgin
Christian Communicators Becoming Change Catalysts
Marketers On A Mission
Your First Publicist
Brand & Platform Builder
AWSA Certified Writer & Speaker Coach
Host: Today's Breakthrough Podcast (Spring 2022)
Host: Kingdom Marketers (Free Monthly Marketing Training)

Amazon sold its first book back in 1995. That was the year Patricia Durgin began studying online marketing. Since then, she's invested thousands of dollars to learn from leaders in the field, and countless hours adapting those principles for Christian writers and speakers.
Online marketing is a confusing tangle of technology and messaging. Patricia helps Christian communicators cut a straight path, so they can escape the maze and fulfill their calling, which is to reach more people for Christ.
Patricia delivered 505 60-minute programs as the host of Marketers On A Mission, a program for Christian writers and speakers, until Christ placed it on indefinite hiatus. She continues to serve 1) as the Admin of the private Facebook group Marketers On A Mission ENGAGE; 2) as a faculty member at many Christian writers and speakers conferences across the country; 3) through The Encourager, a weekly devotion; and 4) via private coaching sessions.
Patricia and her husband live near Atlanta. Their two daughters are children's pastors and their two sons-in-law are youth pastors. Their four grandchildren are a delight, and their two pups, Lucy and Linus, rule the roost at home.
Continuing Session 3: Serve Your Audience: The #1 Way to Grow a Rock-solid Platform
I believe that every Christian communicator has a God-given audience and a God-ordained message, drawn from our relationship with Him. Every book, article, presentation, blog post, social media post, and email should have one goal: to serve our audience exclusively. (God will see that others in need are served by other Christian communicators.)
In this continuing session, we'll focus first on identifying your audience, then move to the four basic marketing elements and how they all work together to build your platform: your 1) Website, 2) Lead Magnet, 3) Blogging & Social Media, and 4) Email . . . all designed to serve your audience through content focused on their needs.
We cannot grow our audience effectively without these four elements in place. Leave one out and our marketing will be lopsided. Join us to build the strong foundation you'll need for an effective, long-lasting platform, wherever God may lead you in the future.
Who Does God Want You to Serve? / Why & How to Create (Blog & Social Media) Content for Only Those People
In His kindness, God calls us to serve a specific group of people (vs the 7+ billion in the world). We'll begin by helping you identify that group. Every subsequent class focuses on those people alone. Then we'll create content ideas for your blog and social media, merging your message with the needs of (say it with me) only that group. You'll never wonder what to write about (or share) again!
Serve via Your Website: The 2 Most Important Pages / Newsletters are Good; Lead Magnets are Better (in 2 parts)
Ideally, your website makes your audience think, "This is where I belong!" We'll review your website's Home and About pages, to see if the core elements are included, and if they're positioned for maximum results. Then we'll turn to creating a "Lead Magnet," a sliver of valuable information so intriguing visitors are compelled to "sign up" for it, thus growing your email list (one of the main avenues to serve your audience).
Serve via Your Email Messages: How Email Works / Use It to Build Relationships with Your Audience (in 2 parts)
Few harness the power of email. The tech can be frustrating, so we'll review how the various parts fit together. But why bother with email, anyway? It allows us to develop long-lasting relationships with our audience members, serving them regularly, and then periodically inviting them to purchase our books, products, or services. Imagine hundreds (or thousands?) of readers eager to buy or share your latest "thing," supporting you the way you've supported them for years. Wowzer! This is what email can do.
Serve via a FB Live Program or Live Webinar: You Don't Have to be Published to Serve Your Audience NOW!
Our enemy suggests we should wait until our book is published before we actively serve our audience. That could take years! Instead, serve your audience now and be pleased to discover that you're actively building your platform, too. In this last session, learn how to create and host a FB Live program or a live webinar suited for you, your audience, and your message. Checklists included.
Now your core marketing elements are in place, as is your platform's infrastructure. Grow (and serve) from here!
---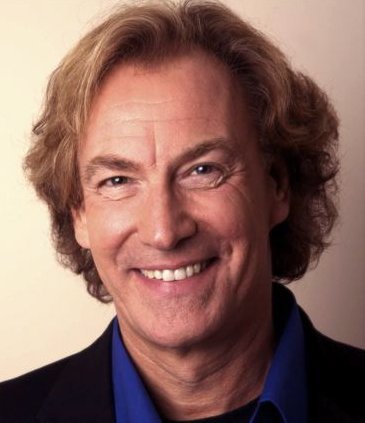 Marty Goetz
Songwriter, Psalmist Click here for our conference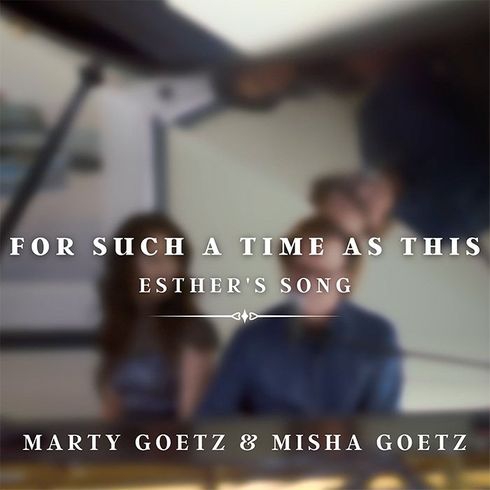 www.MartyGoetz.com theme song.

Emmy nominated, Marty Goetz has been called a modern day psalmist. His songs are Scriptures beautifully set to music, leaving listeners spiritually moved, inspired, and educated. With melodic and fresh acoustical/classic arrangements, Marty has the ability to lead you into a place of true intimacy with God.
In 1965, when thirteen year-old MARTY GOETZ stood at the bimah of Cleveland's Temple on the Heights for his Bar-mitzvah and solemnly sang the ancient words of the Torah, no one – least of all Marty – could have envisioned that some twenty years later he would be singing to God, this time as a featured performer at Billy Graham's Rally in Central Park.
As half of "Bert & Marty," he sang at clubs and dinner theaters around Pittsburgh while studying English at Carnegie Mellon University. There was even a non-singing guest appearance on "Mister Rogers" as Smokey Bea
After graduation, he and Bert set out for New York City, determined, as Marty remembers, "to give it two weeks to become a star or I'd go back to Cleveland and the family furniture business." Just one week later, Marty and Bert found themselves performing at hotels in the Catskill Mountains. At the end of the summer they were named Best New Act of 1974.
Then Bert found Jesus. Horrified at his partner's born again experience, Marty broke up the act and returned to New York City. He worked steadily as a songwriter and cabaret entertainer until 1978, when he shifted his ambitions from Broadway to Pop and moved to Los Angeles.
Provoked by the increasing numbers of born-agains in his life, he began reading the Bible, "looking for loopholes." A few short weeks later, sitting alone one night on a friend's balcony, looking down on the lights of Sunset Boulevard, he realized with certainty that "the Jesus of the New Testament was the Messiah my people have been longing for."
Within a year, Marty began performing with Debby Boone and soon began to establish himself as a strong and passionate voice for Messianic believers within the church.
He has ministered before congregations as diverse as Jack Hayford's Church on the Way, Greg Laurie's Harvest Christian Fellowship and Harvest Crusades, Coral Gables Presbyterian, Chicago's Moody Church, David Wilkerson's Times Square Church. Ministries such as Focus on the Family, Insight For Living, TBN, Promise Keepers, Billy Graham Training Center/The Cove and CBN have invited Marty to come and share his musical gifts and talents.
Marty has been recording music steadily since 1985, and today lives outside of Nashville, Tennessee, with his wife Jennifer, who also is a Jewish believer in Jesus. Their daughter, Misha, herself a worship leader and recording artist, resides in Nashville as well along with her husband Joshua and their son Caleb Vincent Hoyt.
Note from Marlene – Both the Philly and Colorado Christian Writers Conference have been blessed several times through the years to have Marty share an evening of worship with us. Since the pandemic began last year, Marty has been encouraging me and hundreds of followers through his online House of Worship Tuesday and Friday evenings, 8 pm Eastern time. Join us on Facebook or YouTube and don't miss excerpts from Marty's House of Worship (shared with his permission and a love gift from the conference) before and after our keynotes.
---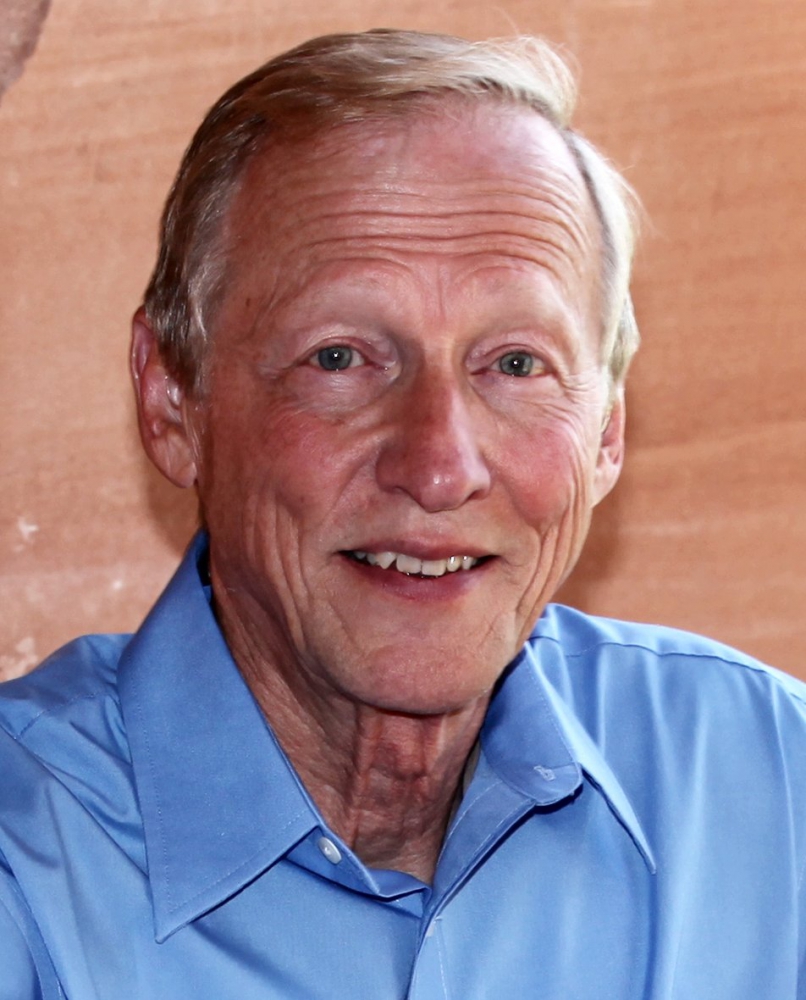 Roy Hanschke
Author, Speaker, Trainer/Coach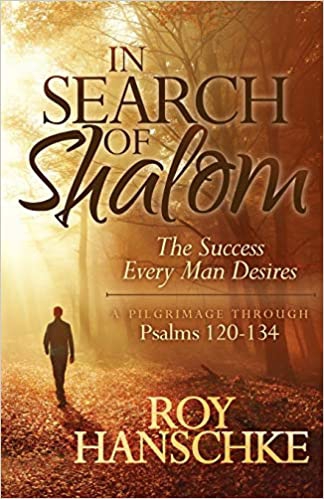 Radio Personality, KPOF morning show
www.howdidimissthatmm.com

Roy is a Bible College and seminary graduate who enjoys speaking to men's groups, preaching as "pulpit supply" for various churches, writing (first book In Search of Salom: The Success Every Man Desires), hiking the Colorado Mountains, blessing his family (wife of 52 years, six children which includes in-laws and 18 grandchildren), and sharing the morning show with two awesome co-hosts on KPOF Denver (AM91). That last one pays the bills! In addition, Roy loves to assist authors in their quests to become effective speakers (something he has done for over 20 years).
For the first time in CCWC's 24 years, Roy is not able to be with us. But he has pre-recorded this workshop with Bob Ruesch.
Workshop 6A: What to Do When the Words Are Not There with Robert N. Ruesch (Saturday, 1:00 – 1:55)
You CAN write! Just because the screen (page) is blank—you are not alone. Each word you write is a success; combined, you have completed a task God has assigned. We will look at what other writers have said about their craft and discuss how to push forward when you feel the weight of writer's "rock." Together we will find ways to accelerate your writer's walk.
---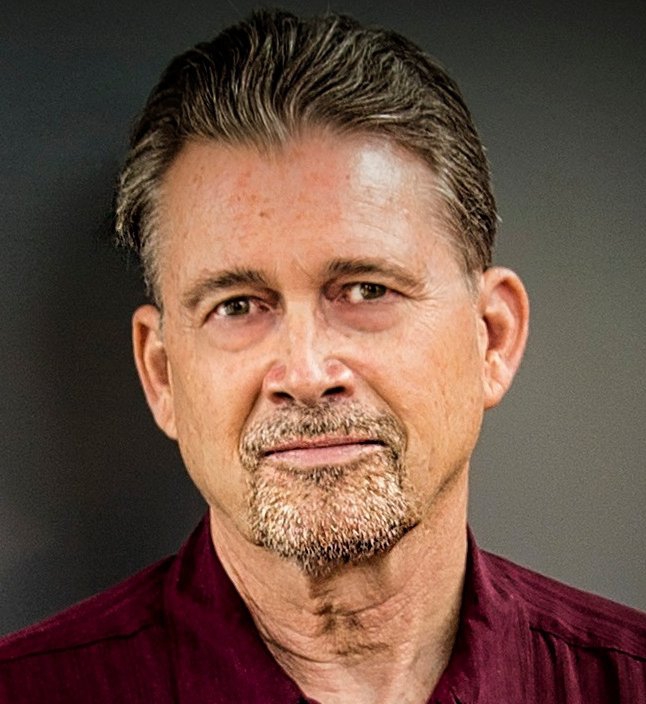 Dave Lambert
Owner, Lambert Editorial
Author
Dave is the owner of Lambert Editorial, which has been serving publishers and authors since 2003; the author of 11 books (including The Missionary and, with Tennessee Governor Bill Lee, the 2018 memoir from Thomas Nelson, This Road I'm On). He is the former senior fiction editor at Howard Publishing, a division of Simon & Schuster; and former executive editor for fiction at Zondervan.
Early Bird Workshop: Solving Plot Problems (Wednesday, August 25, 4:00 – 5:00) – LIVE
Every novel is a mystery novel. By that I mean that every reader is reading to find something out—and when they no longer care about that something, they stop reading. The way you keep their interest piqued is by the skillful use of plotting. In this class, we'll examine many aspects of this all-important fiction technique: Handling suspense; handling conflict, confrontation, and compulsion; foreshadowing; plot structure; the intersection of plot and character; and common mistakes. (Open to everyone but a prerequisite for those in Dave's clinic.)
Fiction Clinic – LIVE
Taught by a fiction writer, editor, and teacher with more than 40 years of experience including more than 20 years as an acquiring editor in fiction for HarperCollins and Simon & Schuster, this hands-on clinic will help you with your work in progress as well as your fiction technique in general. Besides the 6 hours of group workshop time, you will meet for a half hour individually with the instructor. (By application.)
---
Tracy Meola
Author, Speaker
Professor of Worship Arts
www.tracymeola.com
Tracy has a passion for studying the many facets of worship. She has also served as both a volunteer and staff worship leader in a variety of denominations and has led worship both locally and internationally. Her greatest desire is to encourage other believers in their understanding of worship and in their relationship with God. She holds a Bachelor of Music Ministry from Colorado Christian University and a Master's Degree in Leadership with an emphasis in worship from Denver Seminary. She teaches courses on worship at Colorado Christian University and lives in the Denver area with her husband Matt.
Friday evening – Tracy will help us experience how the richness of Old Testament worship and Shabbat points us to Jesus Christ.
---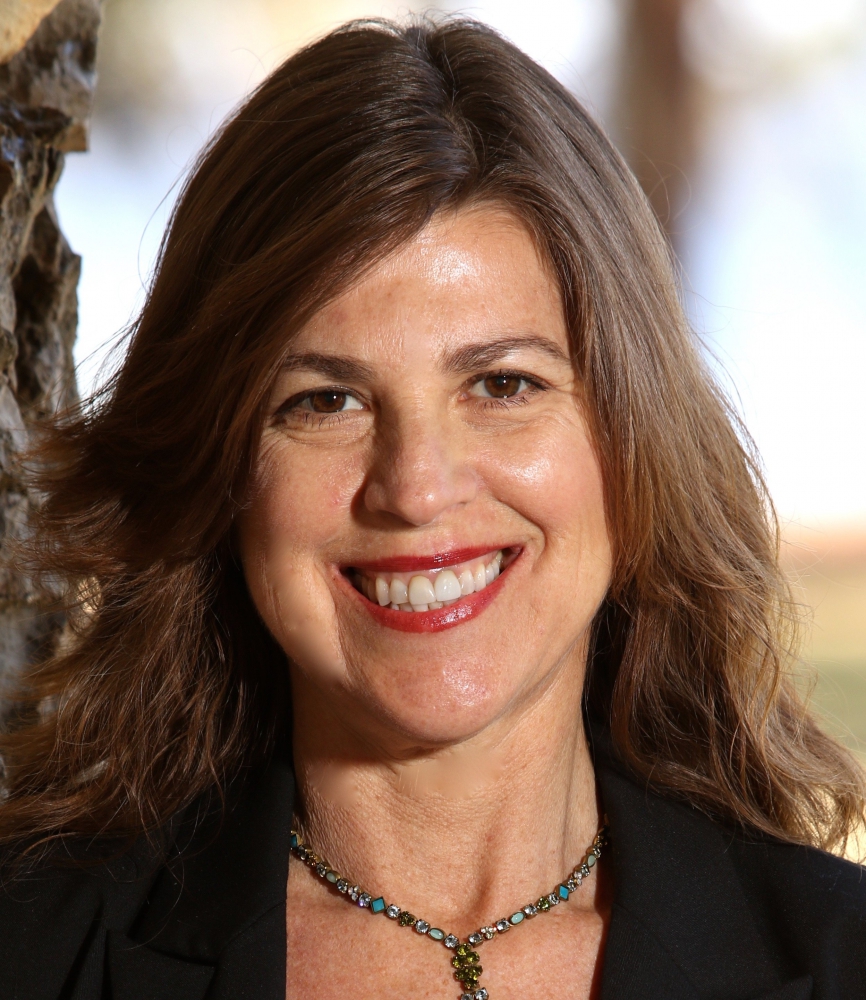 Susan Neal
Director, Christian Indie Publishing Assc.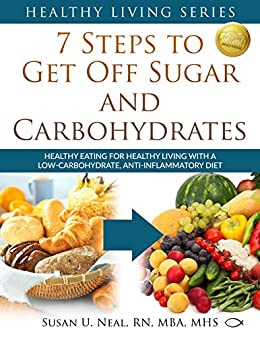 Certified Writing Coach, AWSA
Author

As a Certified AWSA Writer Coach, Susan Neal RN, MBA, MHS, desires to help others publish and sell their God-given message. She is the author of seven healthy living books. Her self-published number one Amazon best-seller, 7 Steps to Get Off Sugar and Carbohydrates, won the Selah award and sold over 17,000 copies in three years.
Susan won the 2020 Christian Author Network Crown Award for Outstanding Broadcast Media for her book marketing campaign. She is a trusted advisor for authors and helps many sell more books. Susan is the new Director of Christian Indie Publishing Association (CIPA). CIPA teaches authors how to self-publish like a professional.
Join Christian Indie Publishing Association
Christian Indie Publishing Association (CIPA) was created in 2004 to provide independently published authors and small publishers with resources to publish like a traditional publisher. Learning about the publishing industry and how to self-publish is challenging. CIPA discounts, educational materials, and marketing tools makes your publishing experience easier and more profitable. Why do it alone when you can join CIPA? Annual Membership $90.
---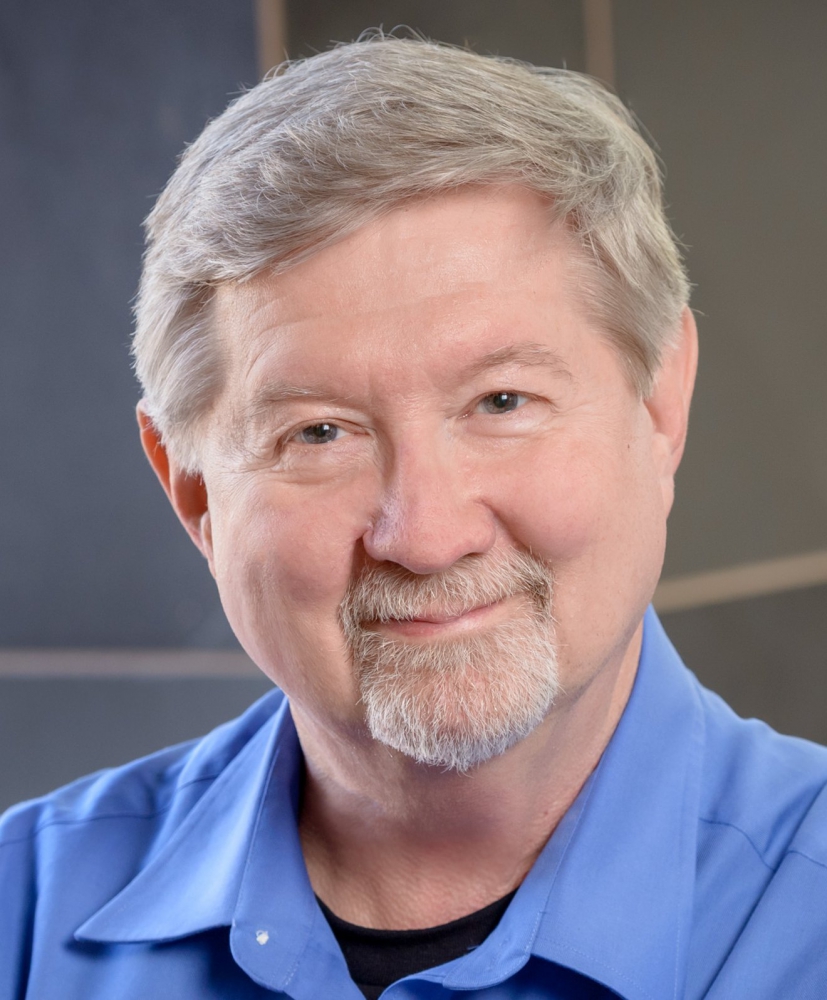 Richard Rieman
Audiobook Producer
Narrator & Author
Audiobook Revolution Productions
"The Audiobook Wizard," Richard is an acclaimed authority on Audiobook self-publishing. He has consulted and produced hundreds of Indie-published audiobooks. He is the author of the Global eBook Awards Gold Medal Winner in Writing/Publishing, The Author's Guide to Audiobook Creation. Richard is also an Audible Approved Audiobook Producer (Top 10%), a 2019 Gold Medal National Ben Franklin IBPA Award Winner for Audiobook Nonfiction, and a five-time winner of the EVVY Award for audiobook narration and production. He is a member of the "Over the Hill" Ski Club.
Workshop 4E: Creating a Caviar Audiobook on a Tuna Fish Budget (Friday, 1:45 – 2:40)
If you are considering creating an audiobook, this session is for you! You will get the key steps you need to take and plenty of insider tips and tricks of the trade from both the audiobook producer and author's perspective, including
Essential steps to creating an audiobook
Reducing the costs of producing an audiobook
Determining if you should hire a narrator or voice your own audiobook
Promoting and marketing your audiobook
---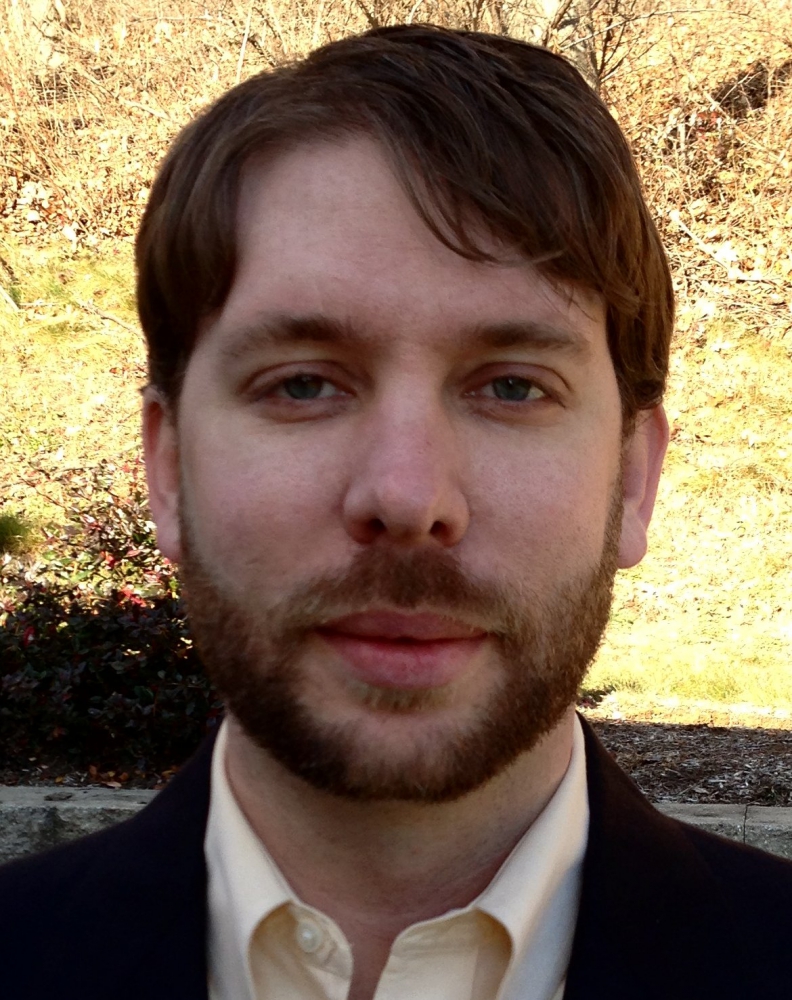 Jonathan Shank
Project Management, Graphic Design
Programming
Celebration Web Design

Celebration Web Design, is a website development company committed to providing the best business, ministry and non-profit website development and marketing services available. Since 2002, our team of experts has been helping organizations enhance their competitive edge. In 2006, the associates developed a website for an international ministry organization based in Boston. After the completion of this project, the company's focus dramatically changed. God called us to start developing websites for ministries and non-profit organizations as well as businesses. Today we continue to develop uniquely designed, handcrafted, custom websites for individuals, businesses, non-profit organizations, and ministries.
We consider it a privilege to help our partners with their website development needs. Celebration Web Design is proud to have partnered with organizations ranging from local businesses, churches, authors and missionaries to international aid organizations building orphanages and wells around the world. Our team continually strives to develop custom websites that fit the exact need of each unique partner. We continue to develop strong partner relationships. Relationships are the key to developing successful websites.
Note from Marlene – I've never stopped thanking the Lord for leading me to Celebration Web Design around ten years ago. Jonathan and his father, Bruce, are not only gifted professionals, they are my Christian brothers and prayer partners. I can't recommend them highly enough.
---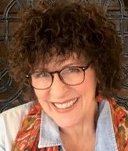 Becky Spencer
Author, Speaker
Songwriter
Worth Fighting for Blog
Co-founder & Executive Director, Grand Staff Ministries

Becky and her husband, Tracy, have been on an adventure together for almost 45 years. The highlight has been raising their 8 children (4 birth, 4 adopted) and playing Grammy and Grandpa to 28 grandchildren. They are co-founders of Grand Staff Ministries, Inc., based in Buhler, Kansas, which connects sponsors to abandoned, orphaned, and vulnerable children in eSwatini, Africa. The first orphan home they built in Swaziland, Shepherd's Care Home, was dedicated in July, 2017. They're raising funds now to build the second care home, because the first one is bursting at the seams! The ministry operates a thrift boutique in Buhler to help with ongoing expenses of the orphan home.
Becky's known as "the fight lady." She doesn't go looking for a fight, but battles find her. So she writes, sings, and speaks about things worth fighting for—things like marriage, orphans, wayward children, and faith. When she's not on the road or at the boutique, you'll find her serving her guests at their home-turned-bed-and-breakfast , sharing the love of Jesus with the people He sends her way, or maybe dreaming of the next adventure . . . to be continued!
---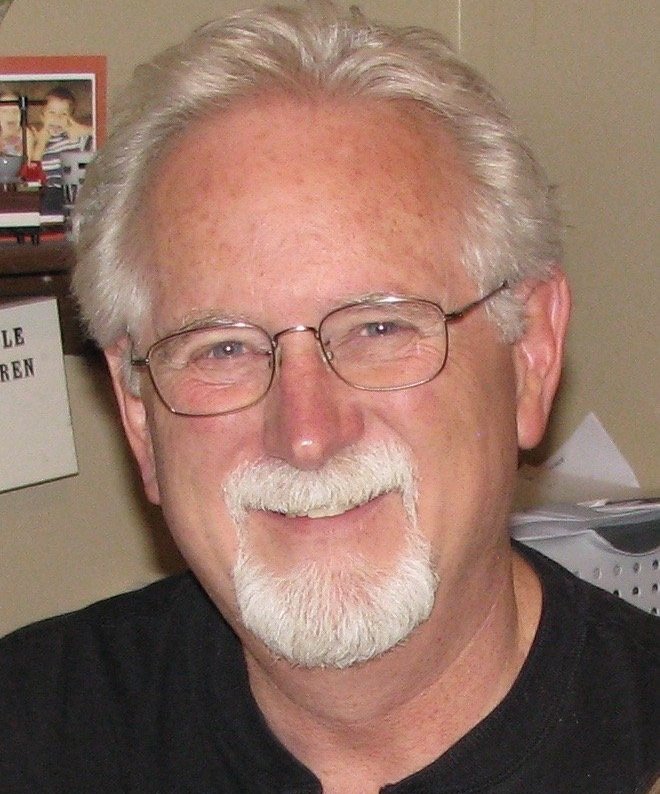 Bill Watkins Unable to come :(
President, Literary Solutions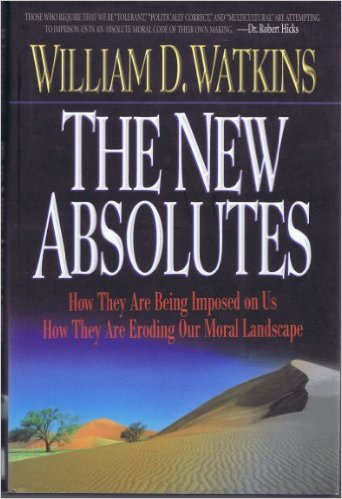 Author


Bill is is the president of Literary Solutions and the award-winning author with seven published books and about 150 other kinds of writing, including essays, articles, dictionary entries, booklets, pamphlets, study guides, book reviews, and opinion pieces.
In his editing work, which has often included book acquisitions, he has worked with Thomas Nelson, Marvel, Bethany House, Baker Books, Chalice Press, Moody Press, NavPress, Broadman & Holman, Authentic, Servant, and the American Center for Law and Justice.
Bill loves to teach and mentor aspiring writers, and he has worked with hundreds of writers, helping a large number of them find publishing homes for their manuscripts. In his 35-plus years in publishing, he has worked with such authors as Mike Huckabee (the former governor of Arkansas), William Bennett (the former US Secretary of Education), Charles R. Swindoll, Josh McDowell, Norman L. Geisler, Leslie Vernick, Paula Rinehart, William Lane Craig, J. P. Moreland, Dallas Willard, Peter Kreeft, Gary Habermas, Cecil Murphey, Jo Kadlecek, and George Grant.
Bill is married and has seven adult children and six grandchildren. He enjoys reading, movies, deep conversations, dating his wife, playing with his grandkids, and teaching every chance he gets.
---
Staff and GPCWC Team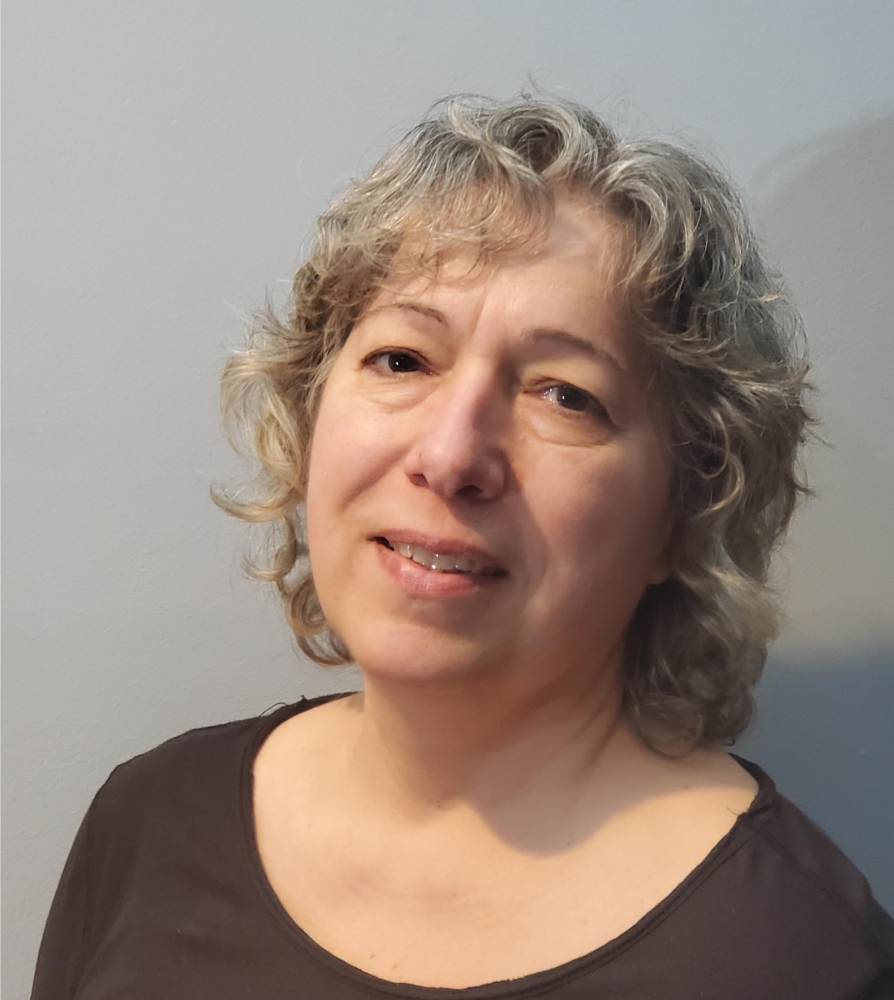 Donna DeLoretto Brennan
Author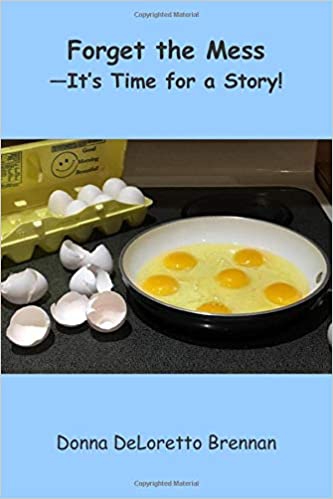 Faculty Interviews
www.DegunkingLife.com

Donna was a technical writer for over ten years before becoming a computer programmer. Since leaving the corporate world after her twins were born, she's had short stories, interviews, and nonfiction articles published online and in print magazines.
She's a member of the Greater Lehigh Valley Writers Group (GLVWG) and the Lancaster Christian Writers Association. She's served in various capacities on the GLVWG board, including several terms as Conference Chair. She's always looking for opportunities to encourage others and to share what she's learned.
---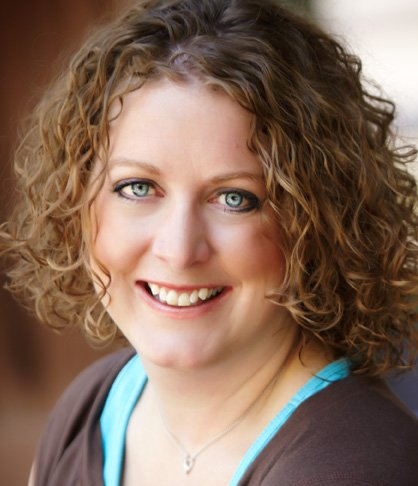 Darcie J. Gudger
YA Author
Adjunct Instructor, Casper College
Freelance Editor, Writing Coach
Co-founder/ leader WY Write
www.darciejgudger.com
Coffee Break Coordinator

Darcie spends much of her time dodging the Wyoming wind, ducking into historical museums and archives, and imagining life on the frontier prior to modern comforts. When not in a library or at her computer, Darcie can be found paddling the river in her kayak, hiking, walking her psychotic freak-biscuit of a dog, or in the pool determined to hit her two-mile goal. Her ridiculous love of books almost flattened her son when over-burdened shelves collapsed on him during his birthday party. Her husband implemented an immediate ban on physical books. Undeterred, Darcie finds creative ways to sneak books into her home and pushes her Kindle to its limits.
She earned her B.A. in psychology from Houghton College and her Masters of Education from the University of Colorado, Denver. She spent four years in the classroom as a high school special education teacher. For 15 years, Darcie instructed several award-winning scholastic color guard teams from Colorado. She was also on staff with WGI Open class semi-finalist team Malachi Independent Winter Guard. Currently, Darcie is an adjunct instructor at Casper College teaching courses on the craft of writing. She also facilitates WY Write, a group for Christian writers in the state of Wyoming.
A hopeless book addict, Darcie is on a mission to help writers write great books she would love to read.
---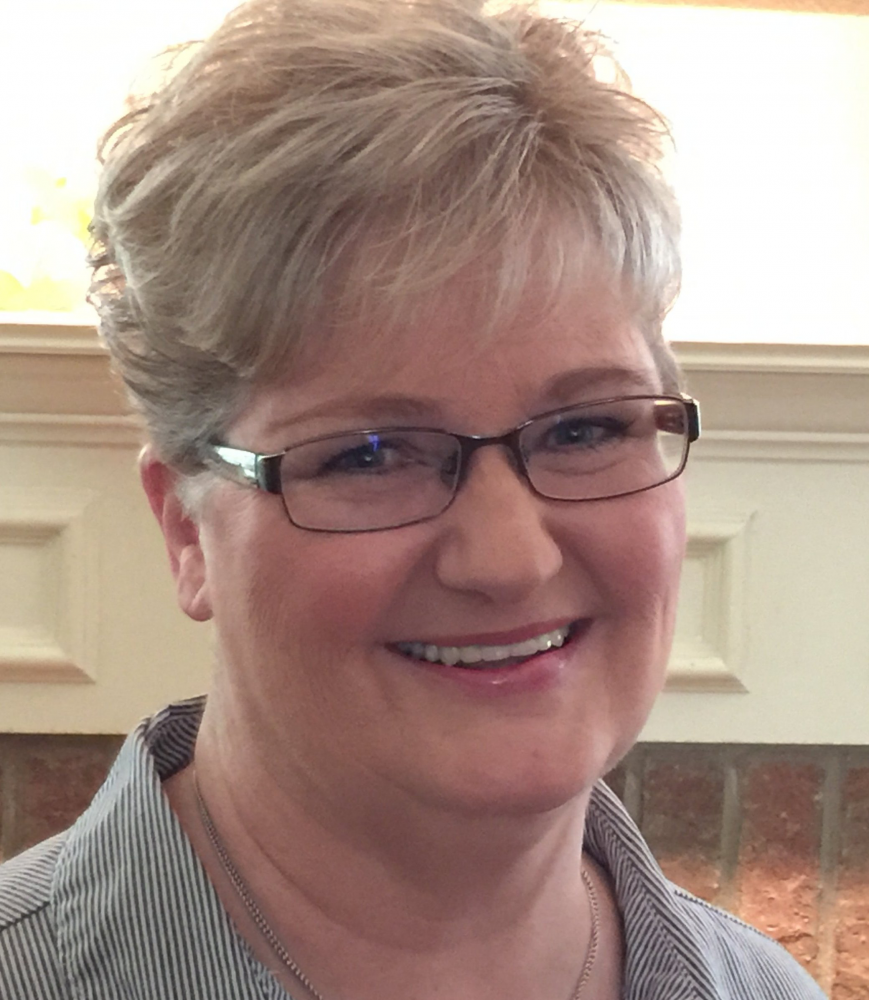 Barbara E. Haley
Author, Speaker
Freelance Editor
Conference Registrar
Appointments Coordinator
www.barbarahaleybooks.com

Barb is a teacher, writing mentor, and the author of three juvenile chapter books; two devotional books: There's a Song in the Air and Lord, Get Your Needle—I'm Falling Apart at the Seams (The Emotional Strain of Chronic Pain); and her debut novel Biz On the Go. She is the co-author of Sleeping Near the Ark: Writing with a Fresh Vision with Michael Gantt. Barb has also ghostwritten two books and written magazine articles, weekly devotions for The Quiet Hour and The Secret Place, and stories for Chicken Soup for the Soul and God Answers Prayers. A retired elementary teacher and Reading Interventionist, she lives in San Antonio, Texas, where she enjoys writing at IHOP, tutoring, and spending time with her grandchildren.
Whether through fiction or nonfiction, Barbara strives to equip readers to search for God's healing truth as they learn to Face Facts in a World of Fiction.
In May, 2016, Barbara was named Writer of the Year at the Colorado Christian Writers Conference.
---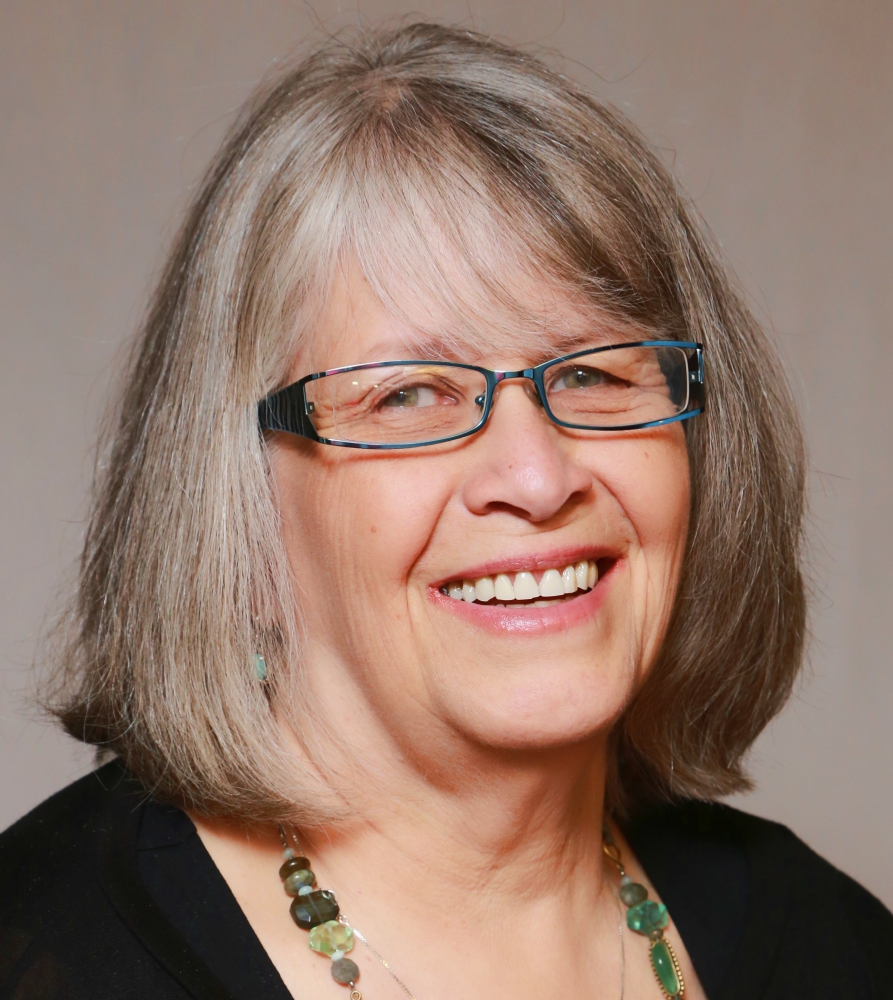 J. Chris Richards
Author, Editor
Writing Coach
Conference Bookstore
www.jchrisrichards.com

Chris is an author, editor, and writing coach. She is somewhat addicted to writers groups of which she is currently a member of two, American Christian Fiction Writers and Writers on the Rock. In the past, she has worked for two publishing houses, been the member of multiple writers groups, and taught/directed writing conferences for teenage writers. While still trying to figure out exactly what part of the writing world she wants to live in, she is working on the sequel to her suspense novel, Shattered Trust; is near finishing a chapter book; is creating journals; and is helping new authors learn the writers' life. Her biggest challenge is finding time to write between spending time with her husband, three daughters, and six grandchildren while exploring as much of the world as she can, taking pictures, and doing needlework.
---
Roy Richards
---
Tabatha Scheffler
Tech Team
---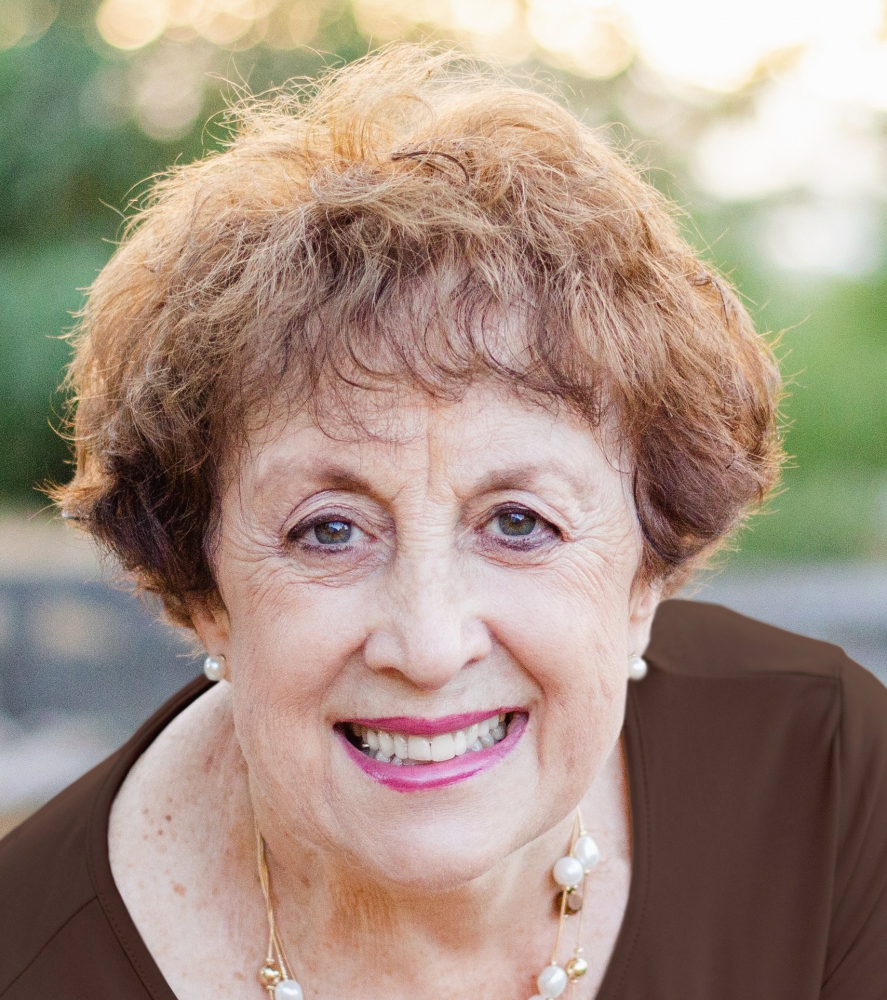 Joy A. Schneider
Author
Prayer Room
Joy is an award-winning author of three books. She is passionate about equipping and encouraging people to stand strong in the spiritual battles they face in life. Identifying the Hierarchy of Satan: A Handbook for Wrestling to Win! is a powerful reference book for the Body of Christ and Joy's flagship work. Released last December was Shame Free: How to Remove the Cloak of Shame, the second book in "Battle Over the Anointing" Series. How to Keep Grief from Stealing Your Destiny is the first book of this Series.
Joy is a board member of AWSA (Advanced Writers and Speakers Association) and a member of CIPA (Christian Indie Publishers Association). She lives in Fort Collins, Colorado. She enjoys time with her daughters and their families, including eight grandchildren.
---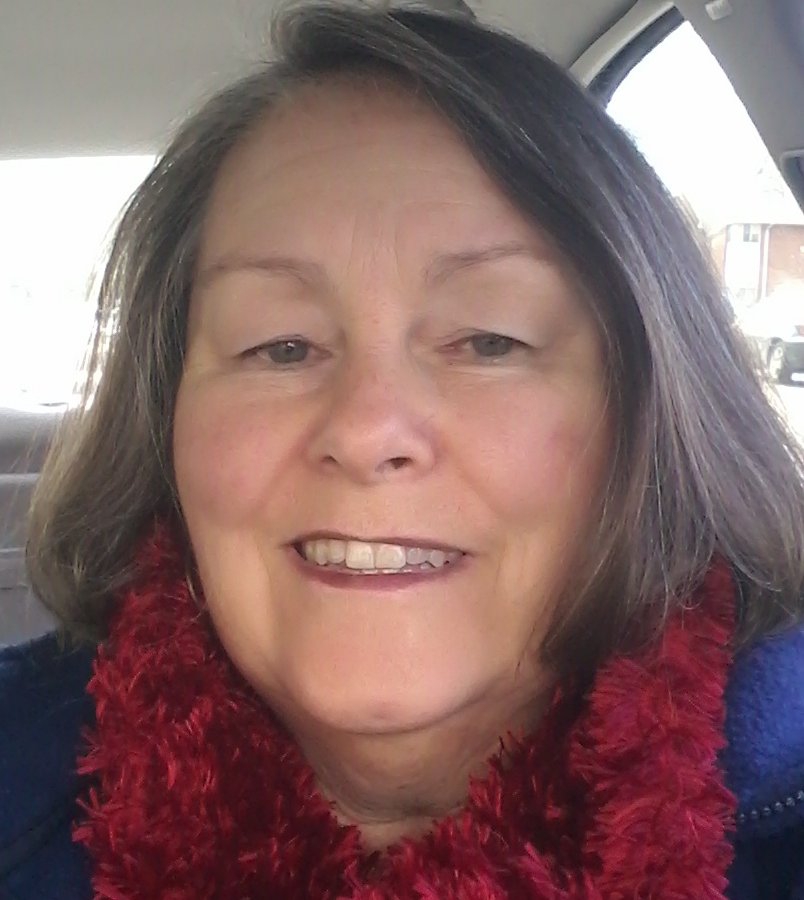 Laura Shaffer
Blogger, Daily Bible Prayer
Hear More From God
Prayer Room
Raised as an Army Brat and moving almost every year till college, Laura was delighted to discover that wherever she went, God was always there ahead of her.
She writes to encourage people to lean in to God to hear from Him in their daily life through nature, Scripture, circumstances, and prayer.
Note from Marlene:The depth and wisdom of the prayers Laura shares daily bless me and will bless you.
---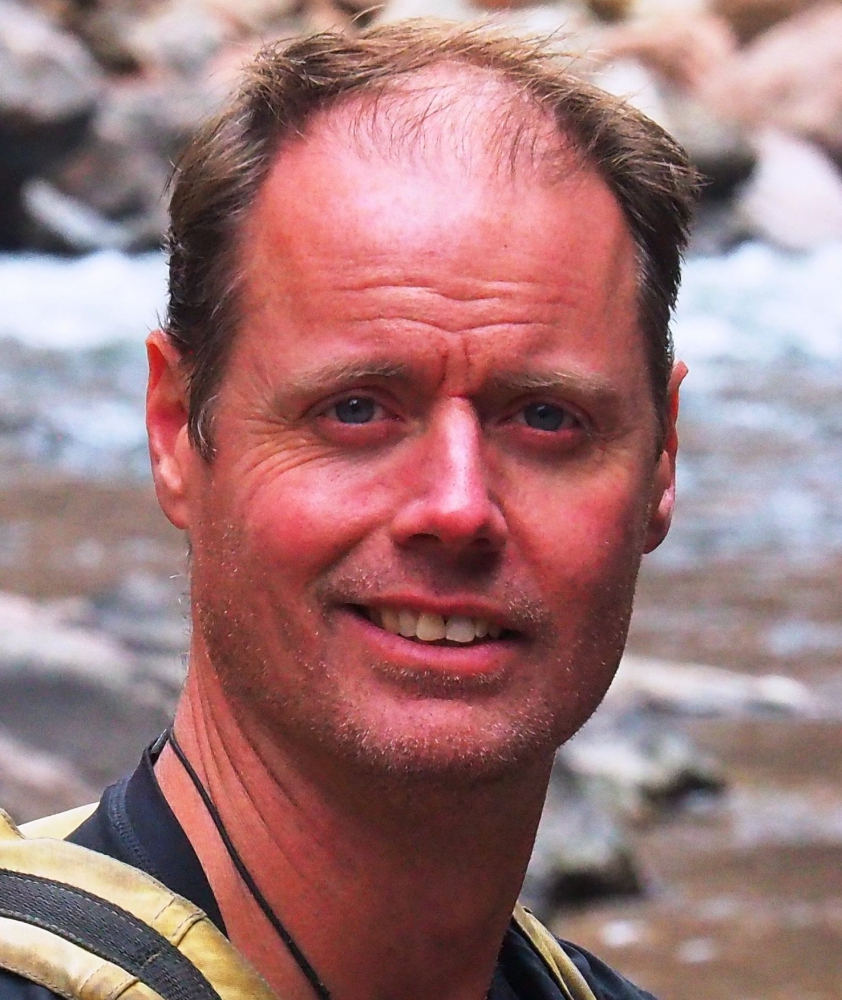 Eric Sprinkle
Tech Team Captain
Author, Speaker
Founder, Adventure Experience

Founder of Adventure Experience Press and author of the AdventureDevos book series for Men, Women, and Youth, he is also a Writing Conference Faculty veteran and can help with almost any questions you have. A Colorado native, please forgive him for jogging between buildings and don't be alarmed to find him wearing Teva sandals in the snow.