Authors are available for free one-on-one 15-minute appointments! Be sure to complete and return your Appointment Request form that you will receive when you register.(Conferees already registered will be emailed the link to the form around March 20.) For your appointments to be booked in the order that you registered, your form must be received by April 15. All appointment requests must be received by April 30.

Click here for a 4-page chart of Areas of Expertise.
Then, for more specific info, click the link with their bio below.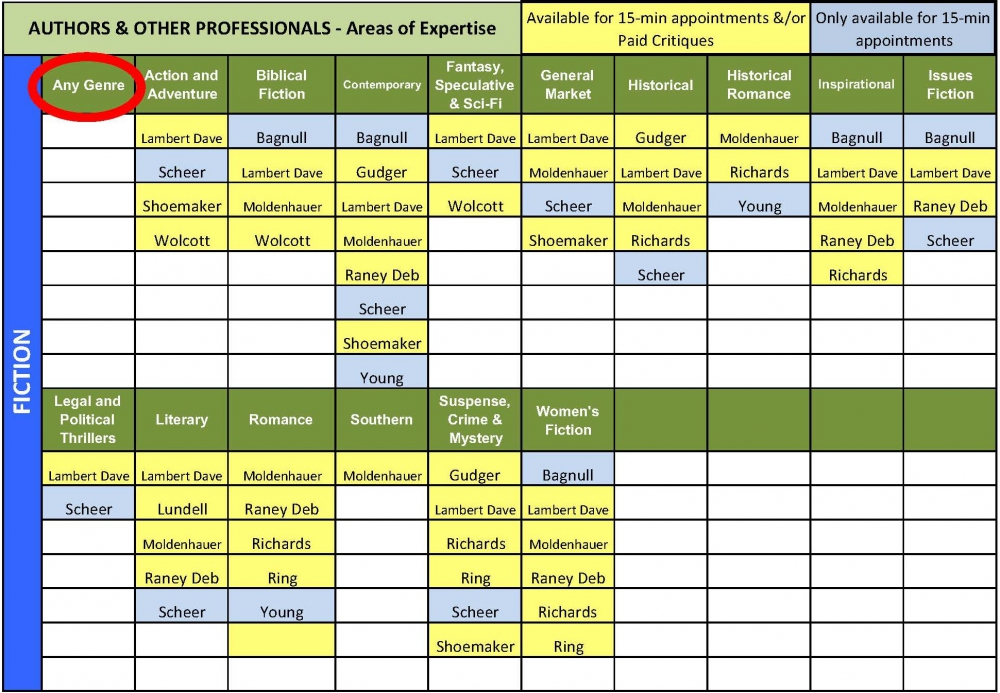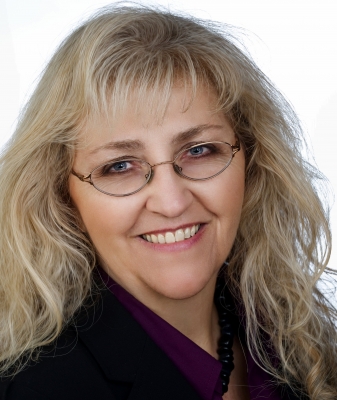 Dianne E. Butts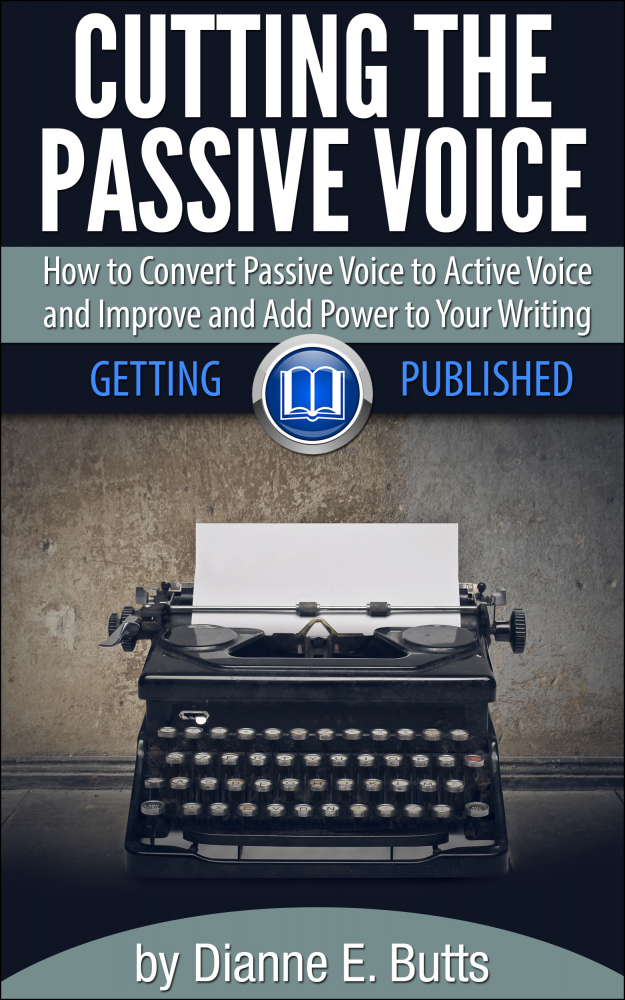 Freelance Writer
Author, Speaker
Screenwriter
www.DianneEButts.com
www.ButtsAboutWriting.blogspot.com

Dianne has attended CCWC since 1990. She has published 300+ articles, 6 books, and has contributed to 20 more books. She is also a screenwriter and short film producer. Her screenplays have placed in contests including the Kairos Prize for Spiritually Uplifting Screenplays and the National Screenwriters Day Contest. Her film The Door won Best Documentary and the Evangelista Award for the film with the clearest presentation of the gospel at the 168 Film Festival in 2017. Dianne loves to help writers get started and grow in publishing and screenwriting.
Clinic – Build Your Author Platform – by application
Bring your laptop for this hands-on clinic! We will build your Twitter following and keep your Tweets rolling out with a minimum of time. Learn techniques to get more Likes and traffic on your Facebook author page. According to participants' needs, we can also build a website, put up a landing page, start a newsletter, build your email list, grow your blog, get your Amazon author page updated (a book on Amazon is required), and learn how to use Amazon's Followers and Giveaways to market your books. All using absolutely free resources!
Click here for Dianne's areas of expertise for one-on-one appointments and availability for paid critiques.
---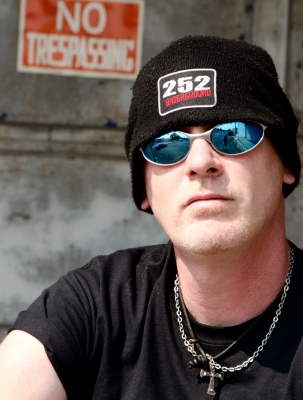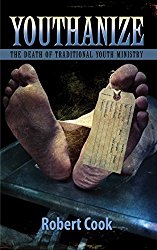 Robert Cook
Author, Pastor
Founder, 252 Underground Youth Ministry

Rob is the award-winning, international bestselling author of REGENER8 and ILLUMIN8, two teen devotionals. His newest title, Youthanize: Death of the Traditional Youth Ministry, will inspire and teach others how to reach young people with the message of the gospel. Rob has dedicated the last 20+ years of his life to reaching teens for Christ as the executive director and pastor of 252 Underground Youth Ministry, a parachurch organization he founded in 2004. He is the lead pastor of a church in Philadelphia, where he lives with his wife Stephanie and their son Christian. You can find him on Facebook.
Keynote - Hidden in Plain Sight (Wednesday pm)
The world of 2018 has built a wall to resist the truths of God. It has become almost impossible to have an overtly Christian message read by a hostile, resistant audience. We need to conceal the seeds of truth in interesting stories that connect and open hearts and minds previously closed to the gospel message.
Workshop – Reaching Today's Youth (Thursday, 1G)
Make your writing relevant to today's youth. How to write to be received. Is your writing worth reading? Areyou using the right bait to reach your readers?
Teens Write – Listen to the Right Voices (Saturday, 3:00 – 3:45)
It can be hard to stay positive in this negative world. You need to surround yourself with people who believe in you when you struggle with doubt. If God is calling you to write, He will open the doors. Sometimes He even rips them off the hinges.
Click here for Rob's areas of expertise for one-on-one appointments.
---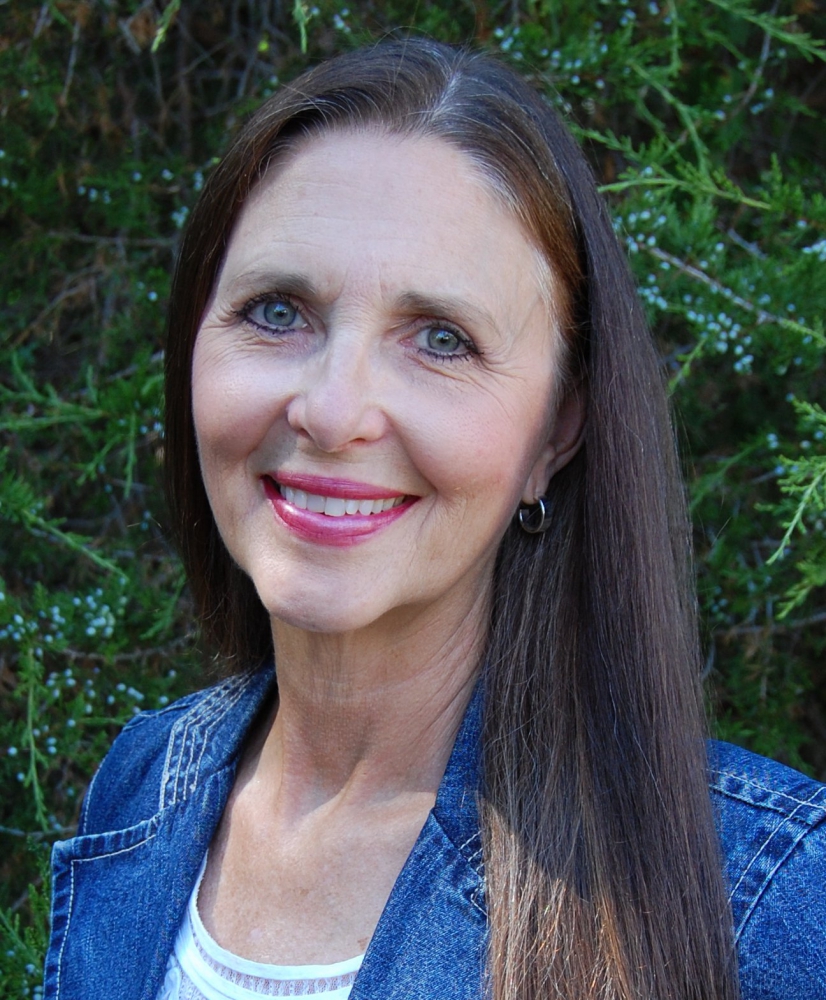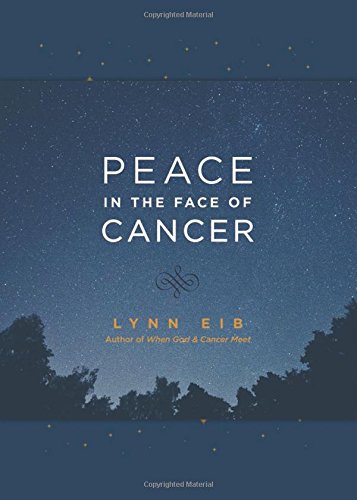 Lynn Eib
Speaker
Tyndale House Author
Former award-winning journalist

Lynn is a newspaper reporter-turned-author with six titles published by Tyndale House, including When God & Cancer Meet with nearly 100,000 copies in print and Peace in the Face of Cancer, the Golden Scroll 2017 Nonfiction Book of the Year. She describes herself as a passionate encourager, but always a truth-teller. She used to report the news, but now "reports" amazing ways she has seen God work in the lives of those facing life's trials—healing physically, emotionally, mentally, and spiritually. Lynn explains that her books are "the ones no one wants to need to read;" but even those who say they "don't normally read religious books" have embraced her writing.
Her journalism career includes award-winning reporting stints on The Cleveland Plain Dealer and The York Daily Record, as well as many published articles in both secular and religious magazines. When Lynn is not writing or babysitting one of her seven grandchildren, she enjoys cheering for her favorite sports teams, especially the Ohio State Buckeyes—the school where she got her journalism degree and met Jesus.
Workshop – Writing His Answer for Seekers & Believers (Thursday, 1B)
Do you want your writing to not only encourage believers, but also draw those seeking God closer to true faith? If so, you need to write so those readers will read and can understand your message. Learn to think like those readers think, appropriately choose a title/book cover, avoid Christian terminology and use Scripture powerfully, yet wisely. If you have a heart for your work to be an evangelistic tool, you will want to attend this workshop.
Click here for Lynn's areas of expertise for one-on-one appointments and her availabliity for paid critiques.
---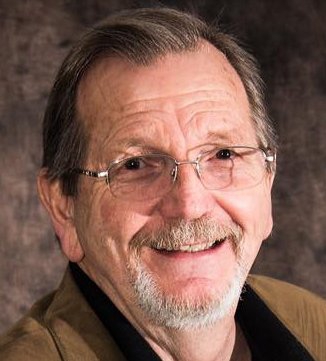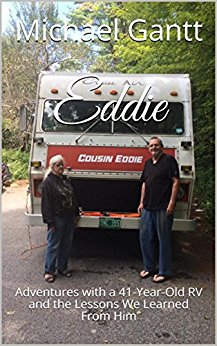 Michael Gantt
Pastor, Author, Speaker
Active in international ministry for over 20 years
Blogging at www.mkgantt.com
Michael served as Senior Minister at Agape Christian Fellowship in Brattleboro, Vermont, for 37 years before retiring from the lead position. He is the Founder and Director at Kenya Development Fund, a ministry to the deaf in Kenya. He travels widely, preaching in churches and conferences across America and around the world. He maintains his blog site where he writes on a variety of issues. His heartbeat is driven by the twin themes of guarding the integrity and authority of the Bible and the restoration of the home as the Center of the Kingdom.
Keynote – Embracing the Spirit of the Martyr (Thursday pm)
We have forgotten (or were never taught) that to follow Christ is to die to self, to die to the world; ultimately, to die to this life. Jesus said that to follow Him means to "deny one's self, to take up a cross daily and follow Him."
NOTE: Michael is available to meet with you for encouragement and prayer.
---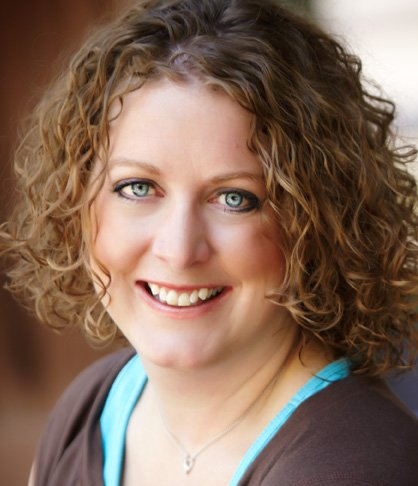 Darcie J. Gudger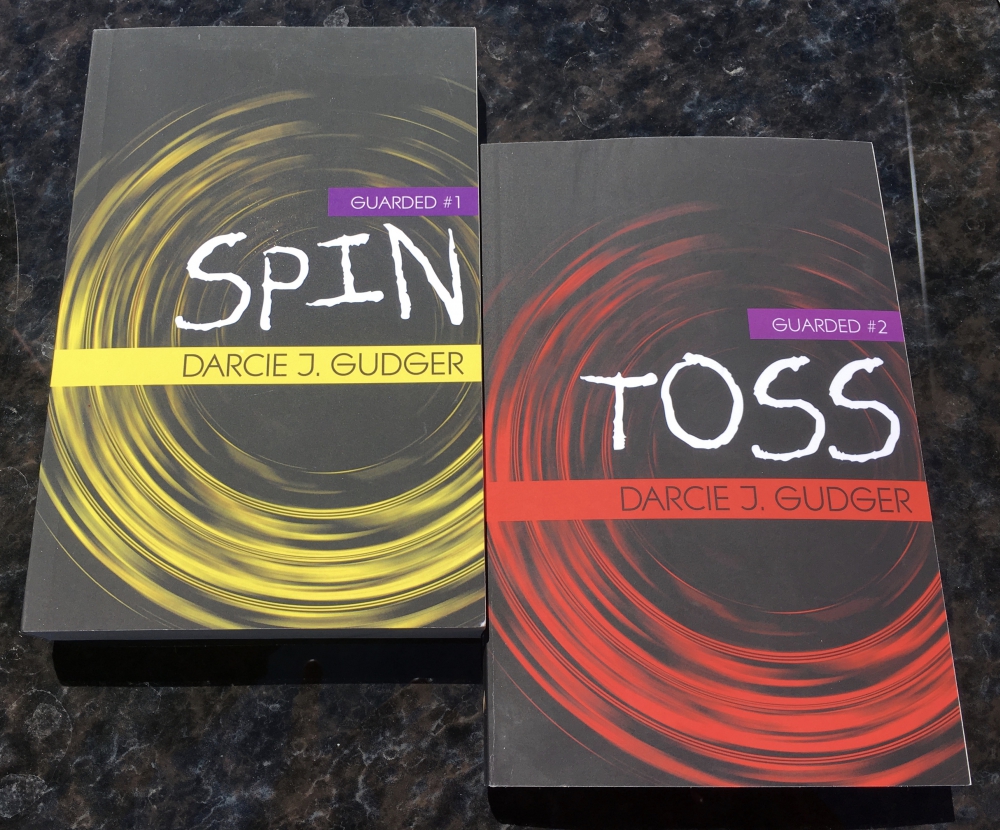 YA Author
Adjunct Instructor, Casper College
Freelance Editor, Writing Coach
Co-founder/ leader WY Write
www.darciejgudger.com
Coffee Break Coordinator

Darcie lives in the windy state of Wyoming with her husband, son, and a variety of demanding pets. When not writing or striving to keep things from blowing away, Darcie enjoys reading, walking her psycho dog, biking, knitting, crocheting, and stalking Wyoming's wildlife.
She earned her B.A. in psychology from Houghton College and her Masters of Education from the University of Colorado, Denver. She spent 4 years in the classroom as a high school special education teacher. For 15 years, Darcie instructed several award-winning scholastic color guard teams from Colorado. She was also on staff with WGI Open class semi-finalist team Malachi Independent Winter Guard. Currently, Darcie is an adjunct instructor at Casper College teaching courses on the craft of writing. She also facilitates WY Write, a group for Christian writers in the state of Wyoming.
A hopeless book addict, Darcie is on a mission to help writers write great books she would love to read.
Please note: Darcie hates writing about herself in the 3rd person. It's not natural.

Early Bird Workshop – Write Gripping Fiction – How to Abduct Your Reader (Wednesday, E4)
You know those books that suck you in so deep, you fail to come up for air? Kind of feels like you've been abducted and transported to another world. I know you do. Why does that happen? How can YOU achieve the same effect on your readers? We will take a look at methods used by such authors in addition to the Hero's Journey as well as Vogler's framework, which is used by many blockbuster screenwriters. To dive in deep, I will look at ALL of the submissions to go over in class showing students how to apply these principles. Submit a brief synopsis (1 page) along with 3 pages of the beginning of your manuscript double spaced, one-inch margins. Submission deadline is April 15. Send to darciejoygudger@gmail.com. Put CCWC Early Bird in the subject line.
Teens Write – How to Plot Your Story (Saturday, 10:45 – 11:45)
Every story has a hero and villain. I will show you how to plot out your story using one of the most tried and true methods - the Hero's Journey. Be prepared to brainstorm!
Darcie will also serve as the moderator for Saturday's day-long Teens Write.
Click here for Darcie's areas of expertise for one-on-one appointments and her availability for paid critiques.
---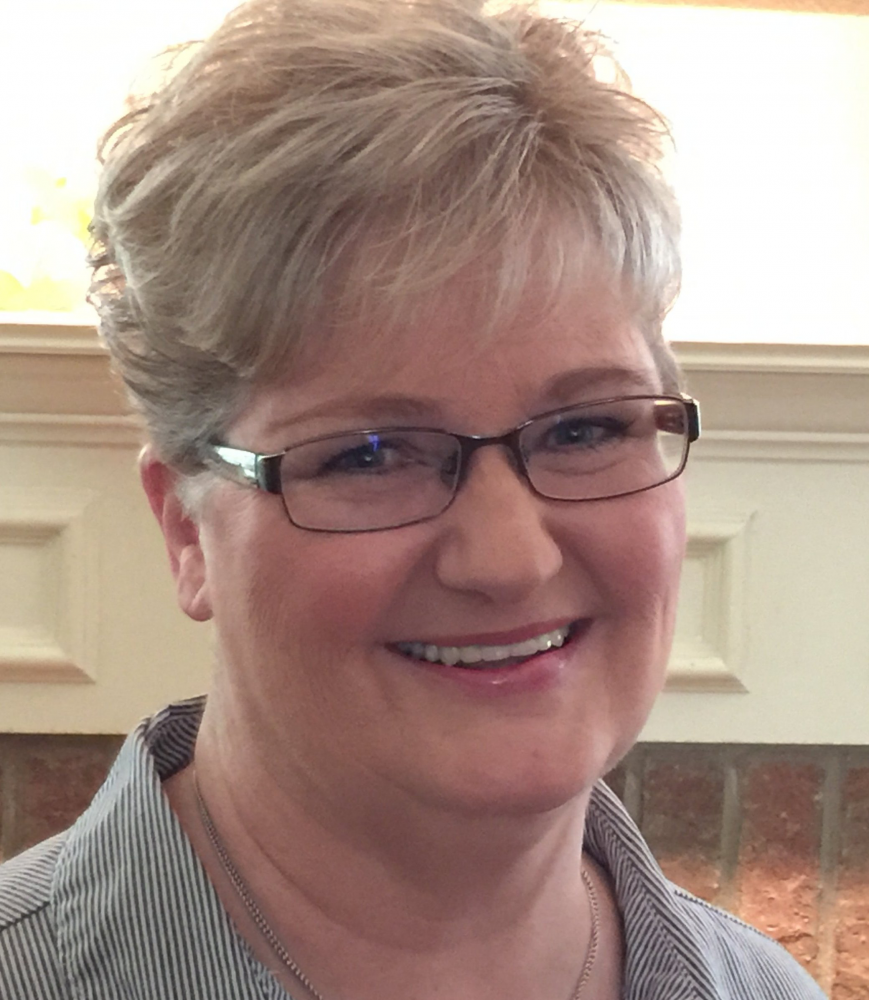 Barbara E. Haley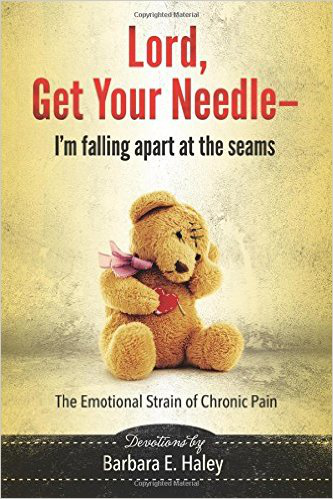 Author
Conference Registrar
Appointments Coordinator
Bookstore Manager
www.barbarahaleybooks.com

Barbara, a retired elementary teacher and Reading Interventionist, lives in San Antonio, Texas, where she enjoys writing at IHOP, tutoring, and spending time with her grandchildren.
She's published three juvenile fiction books and has written devotions for A Secret Place and The Quiet Hour for over 10 years. Her latest devotional book, Lord, Get Your Needle—I'm Falling Apart at the Seams, deals with The Emotional Strain of Chronic Pain. In March, 2017, her short story "Hidden Treasure" was published in Chicken Soup for the Soul—Best Mom Ever.
Whether through fiction or nonfiction, Barbara strives to equip readers to search for God's healing truth as they learn to Face Facts in a World of Fiction.
In May, 2016, Barbara was named Writer of the Year at the Colorado Christian Writers Conference.
Teens Write – (Saturday, 2:00 – 2:45)
---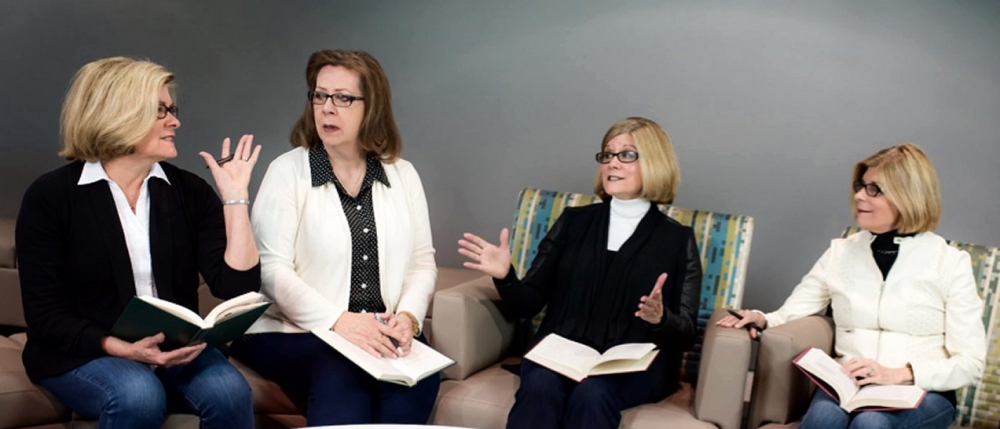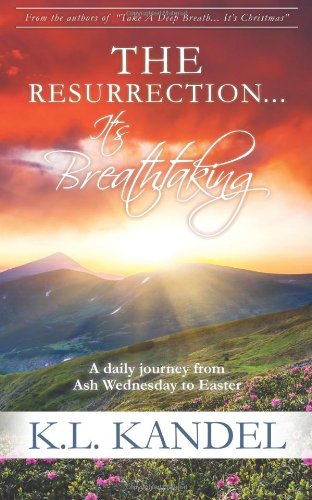 K.L. Kandel
Kris, Karen, Kathie, Linda: The Four Kandels
Authors, Speakers
www.klkandel.com
K.L. Kandel is the pen name for 4 sisters: Kris Kandel Schwambach, Karen Kandel Kizlin, Kathie Kandel Poe, and Linda Kandel Mason. They are sisters, educators, authors, and speakers. They have self-published three devotionals: Take a Deep Breath…It's Christmas, Catch Your Breath…It's a New Beginning, The Resurrection…It's Breathtaking. They also have self-published a juvenile fiction book, The Adventure on Rodentia Drive, which teaches the writing process hidden in an adventure story. They recently signed with a publisher and their fifth book, Second Run, will launch in April of 2019. They believe that every life has a story and that story should point to Christ.
Workshop: From Being Green, to Turning Green, to Earning Green…Well a Little (Thursday, 1A)
What do you do when you are so green to the publishing process that you feel like you know nothing? How do you handle it, when you discover that some of what you thought you knew was so wrong that it makes you feel queasy? These four sisters will walk you through their journey of going from being novices in the world of publishing to a book contract.
We participated in the Colorado Christian Writer's Conference for the first time in 2016.
We found it to be one of the most God honoring events we have ever attended.
The information we received has not only been career changing, but life changing.
Kris, Karen, Kathie, Linda: The Four Kandels
Click here for The Four Kandels areas of expertise for one-on-one appointments.
---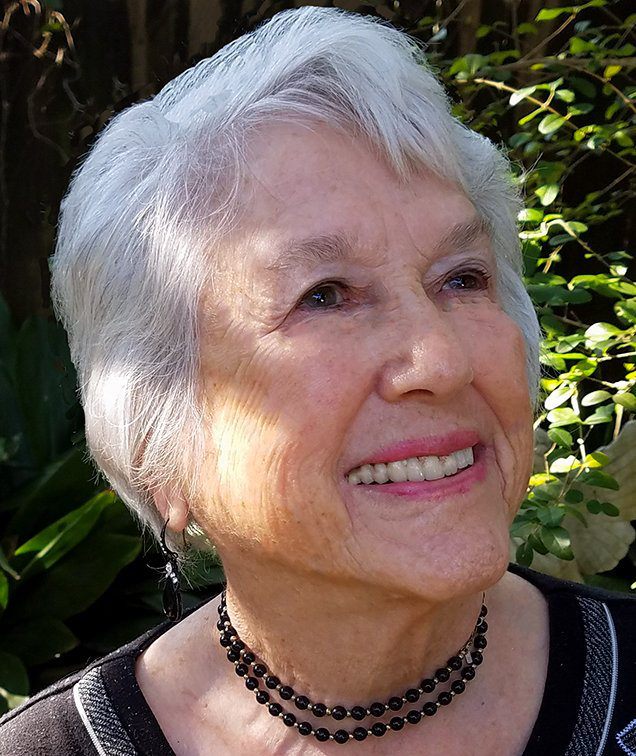 Louise L. Looney
Author, Speaker
Bible Teacher, Mentor
www.louisellooney.com

Louise has taught in all levels of education. She also taught in the prison system. She directed a Christian Retreat Center for 15 years and served as the Spiritual Director in a psychiatric hospital. However, she says her greatest accomplishments have been since she was in her mid-seventies, when she started going to China to teach in an underground Bible school.
Her writing career began at age 79. Since then, she has written six books. Her first book received the Selah Award for the "Best Book on Christian Living, 2011." Louise is a sought-after speaker and keynoted at last year's CCWC where she also was chosen as the Writer of the Year. A Denver Christian radio station uses humor from her Looney Tidbits on 91 AM, KPOF. She posts "Looney Tidbits" each Friday on Social Media.
Louise's greatest desire is to leave a powerful legacy through her writings and speaking engagements.
Keynote – Finish Strong (Wednesday, p.m.)
God gives every person the talent and ability to finish well. Even when we get sidetracked and off the beaten pathway, we can learn lessons to encourage others. Our writing can be a life changing legacy that survives long after we are gone.
Click here for Louise's areas of expertise for one-on-one appointments. She would love to meet with you to offer prayer and encouragement.
---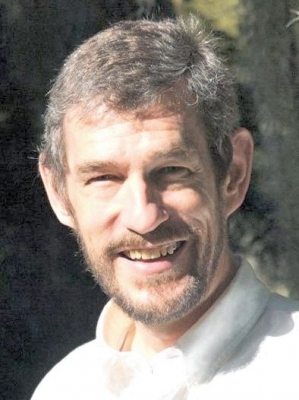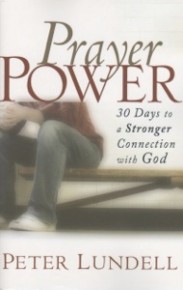 Peter Lundell, D.Miss.
Pastor, Author
www.PeterLundell.com
Conference Pastor

Peter is a pastor, Bible college teacher, and writer who helps people connect with God and live well in the face of eternal reality. With missionary and teaching experience all over the world, he brings new perspectives to what most people overlook. He holds an M.Div. and D.Miss. from Fuller Theological Seminary and has authored books and articles on prayer, revival, and spiritual warfare. He writes nonfiction, fiction, and collaborative books. Visit him at www.PeterLundell.com for his weekly blog, online library, and inspirational "Connections."
Keynote – Redemptive Writing in a Hostile Culture (Thursday am)
How does a Christian writer effectively address, and embrace, a culture that is increasingly hostile to traditional values, and especially Bible-believing Christians? Three R's will help us forge a hope-filled approach.
Workshop – Emotional Healing and the Writer (Thursday, 2A)
Critical insights for identifying and recovering from the effects of a wounded heart and then writing about it or getting past it to write with freedom.
Workshop – Being Real in Your Writing (Friday, 4D)
Principles and examples of becoming authentic and open in your writing along with probing questions and guided practice.
Workshop – Branding for People Who Are Not Cows (Saturday, 6F)
A step-by-step approach to building a marketing identity that focuses on an author's uniqueness.
Click here for Peter's areas of expertise for one-on-one appointments and availability for paid critiques.
---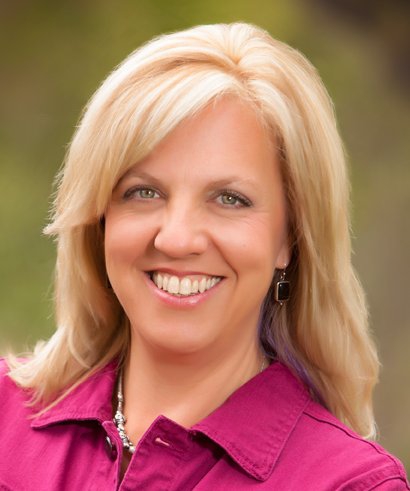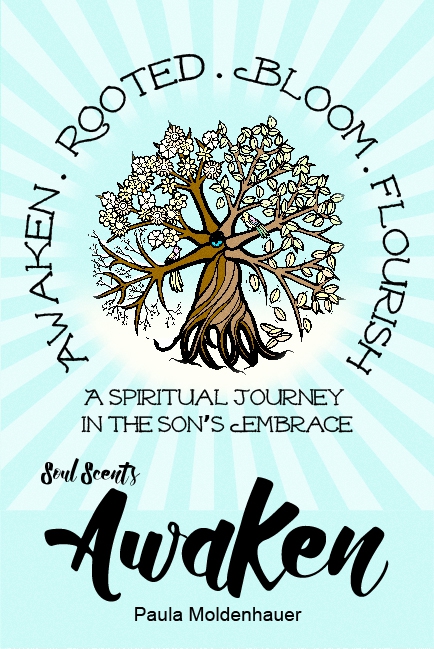 Paula Moldenhauer
Author, Speaker
www.paulamoldenhauer.com

Paula is an author, speaker, and mom of four who encourages others to live free to flourish. She shares her message speaking at women's events, and it permeates her written work. Paula has published over 300 times in nonfiction markets and has a devotional book series, Soul Scents. Her first published novella, You're a Charmer Mr. Grinch, was a finalist in the ACFW Carol Awards, and she now has six published works of fiction. Her most recent publication, At Home with Daffodils, is included in Barbour's A Bouquet of Brides collection. Paula served as ACFW Colorado coordinator and was on the founding board of the first local ACFW chapter in Colorado. Paula and her husband, Jerry, are adjusting to a sometimes-empty nest in Colorado. They treasure time with their growing family of adult children, spouses, and spouses-to-be. Paula loves peppermint ice cream, going barefoot, and adventuring with friends.
Early Bird Workshop – The Courage to Pursue Your Writing Dreams (Wednesday, E1)
Find it hard to pursue your dreams? Or maybe you've taken the plunge, but rejection and lack of forward motion have you questioning your dream. Sometimes it's success that knocks the breath out of us and holds us back in pursuing all God has for us.
We need courage—not just a gritting-our-teeth determination, but courage of the heart nestled in God's arms.
This workshop combines teaching with time for the attendees to participate in small-group discussion and private prayer and journaling. It offers the following topics for the acronym of COURAGE:
C – Calling
O – Open Your Heart to God's Probing and Prompting
U – Unleash Your Passion
R – Reject the Lies that Hold You Back & Rest in Truth for Your Journey
A – Accept the Identity God Gives You
G – Greet New Steps by Reaffirming Your Trust in God's Hand and Heart
E – Empowered by the Holy Spirit
Click here for Paula's areas of expertise for one-on-one appointments and availability for paid critiques.
---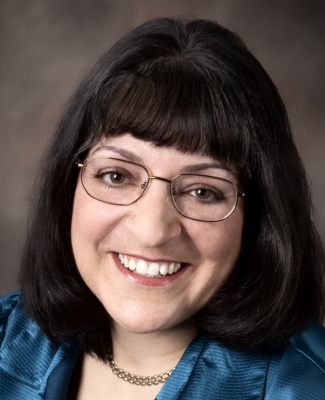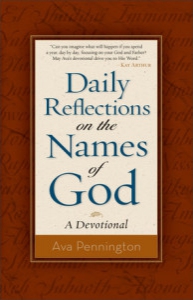 Ava Pennington
Author, Speaker
Bible Study Fellowship Teacher
www.AvaWrites.com

Sadly, she is unable to come. Please pray for Ava and her husband, Russ. His cancer has returned.
---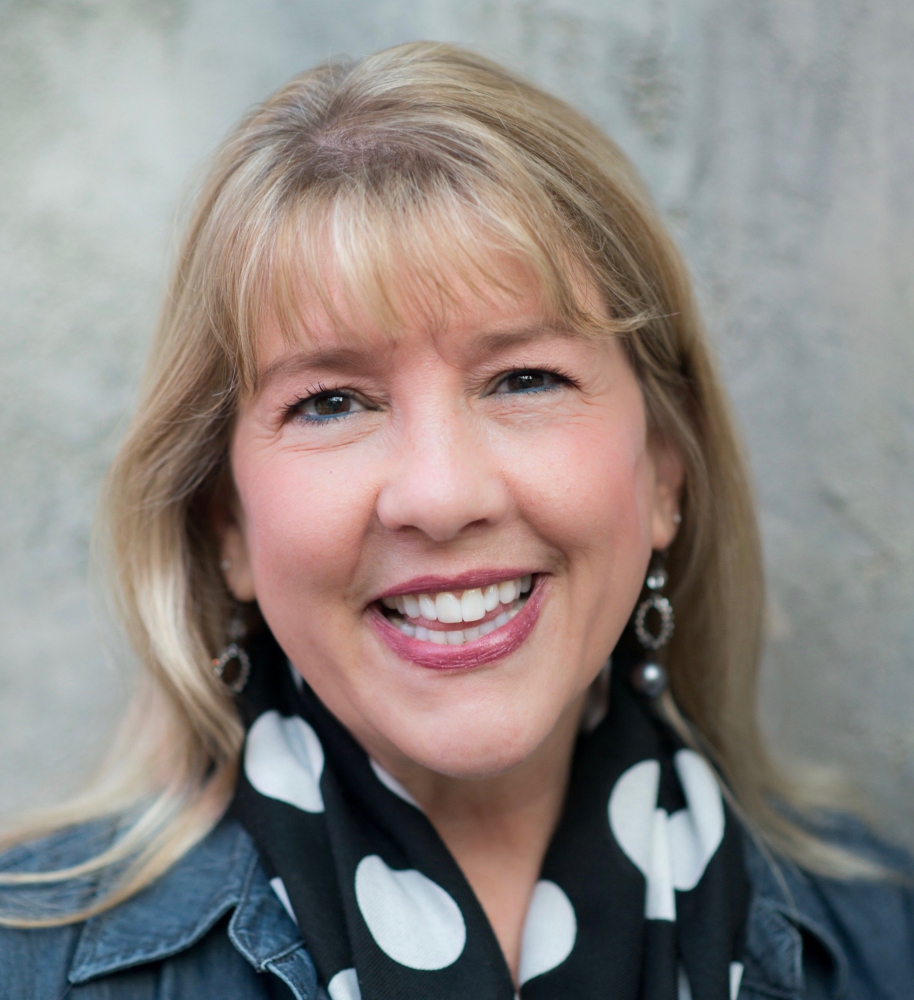 Deborah Raney
Award-winning Author
www.deborahraney.com

Deborah's first novel, A Vow to Cherish, inspired the World Wide Pictures film of the same title and launched her writing career after 20 happy years as a stay-at-home mom. Since then, her books have won numerous awards including the RITA®, National Readers Choice Award, HOLT Medallion, the Carol Award, and have three times been Christy Award finalists. Deb enjoys teaching at writers' conferences across the country. She and her husband, Ken Raney, recently traded small-town life in Kansas – the setting of many of Debs' novels – for life in the friendly city of Wichita where they enjoy gardening, antiquing, movies, and traveling to visit four children and a growing brood of grandchildren who all live much too far away.
Continuing Session – Writing Women's Fiction
This continuing session will cover many writing tools that apply to all genres: strong characterization, complex plots, and deft use of point-of-view. But it will also key on elements unique to contemporary women's fiction: exploring social issues in fiction, creating realistic likeable-yet-flawed characters, using strong dialogue, creating page-turning action(despite a lack of explosions or car chases), ad writing cinematically (making it that much more likely your book might become a movie). In addition, this track will help you craft a novel with a life-changing message without being preachy.
Click here for Deborah's areas of expertise for one-on-one appointments and availability for paid critiques.
---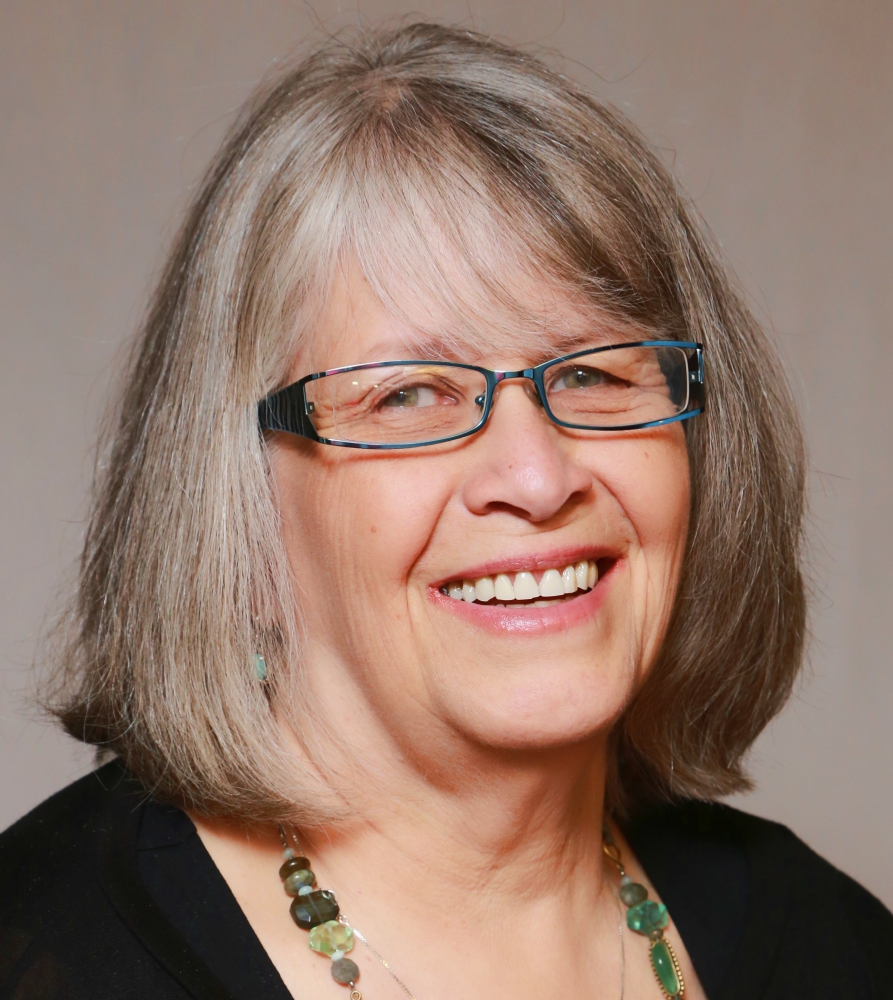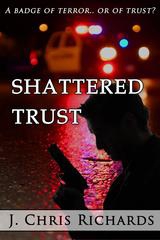 J. Chris Richards
Author, Speaker
Editor, Writing Coach
www.PassingtheQuill.com

Chris is an author, editor, speaker, and writing coach. Her debut novel, Shattered Trust, is a suspense novel with a sequel coming soon. A Christmas chapter book is scheduled for release in September. Chris is a member of ACFW and Writers on the Rock and has been a member of several other writers' groups and Toastmasters Intl. She speaks at various writing conferences. Her passion is helping other writers. Chris sandwiches her writing related activities around time with her husband, Roy, and hobbies of photography, needlework, and exploring her world. You'll find Chris and Roy manning the cash registers at the conference book table.
Early Bird Workshop with Susan Baganz – The Care and Feeding of Editors (Wednesday, E9)
Learn how to avoid common errors that cause many beginning authors to be rejected regardless of the quality of their work.
Click here for Chris' areas of expertise for one-on-one appointments and availability for paid critiques.
---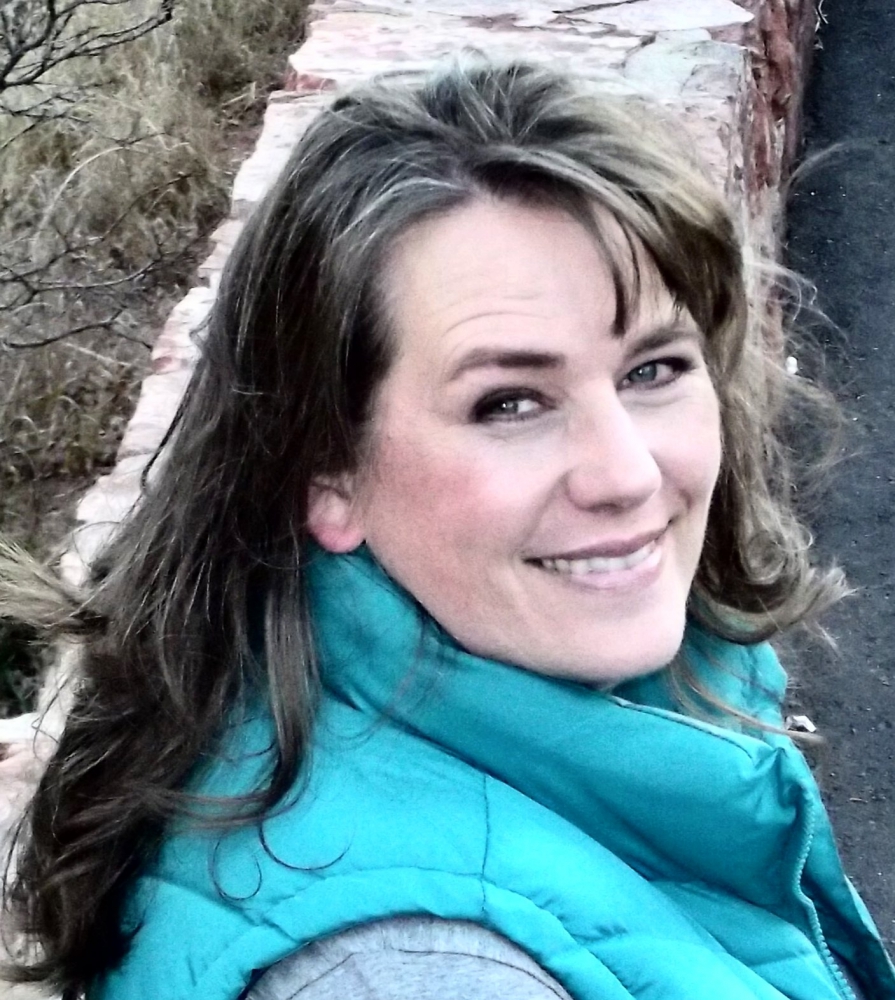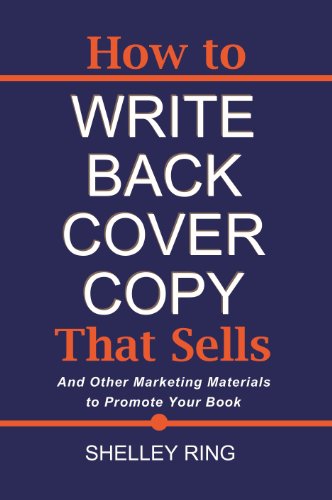 Shelley Ring
Author, Speaker
www.sweetbookblurb.com

Shelley is a devotional writer and Christian fiction lover who writes about life-changing and faith-challenging situations. Her devotional series, Psalms for Moms: Mommy's 60-Second Sanity Devotional, is written for Christian moms who need a dose of biblical reality and grace - and the occasional time-out with a coloring book. She is published in Chicken Soup for the Soul: Devotional Stories for Mothers, as well as the Group Publishing devotional, It's a Good Thing Children Are a Treasure: They've Broken All My Other Ones.
Besides fiction novels and devotionals, Shelley writes back cover descriptions for other people's books, Facebook statuses, homeschool lesson plans, and grocery lists. In her free time, she enjoys training Rottweilers, preschoolers, and her husband. Her favorite non-people things include iced tea, chocolate, essential oils, fermenting foods, and earplugs. She has four children (not including the husband) ranging in age from early twenties to toddler, and ranging in location from Texas to Colorado. Shelley lives near the Rocky Mountains with her family.
Early Bird Workshop – Create Your Own Coloring Book (Wednesday, E12)
Do you have an idea for a coloring book, but no idea how to put one together? Grown-up coloring continues to lure and inspire us, much as it does for children. If you want to take your imagination to the printed page, join author Shelley Ring as she teaches how to use Canva.com and other free illustrator tools to create a coloring book that will delight adults and children.
Coloring books can be:
Low-to-moderate content
A simple teaching tool
Therapeutic
Calming
Creative outlets
Join us to find out why coloring books are so beneficial and how you can begin using them in your writing projects.
Workshop – Back Cover Copy (Saturday, 5E)
Some writers have a natural knack to write sell copy. Others don't know how or where to start. Shelley has written back cover copy for traditional publishers, as well as for indie authors. She breaks down how to write a short, sweet package to woo readers to buy your book. This practical, how-to workshop
diagnoses the hook, structure, benefits, components, and word counts for fiction and nonfiction back cover copy
teaches you how to write your fiction or nonfiction back cover copy
identifies how to write the various elements of a complete copy package to promote your book.
Bring your synopsis or current WIP (work in progress) and be prepared to write.
Click here for Shelley's areas of expertise for one-on-one appointments and availability for paid critiques.
---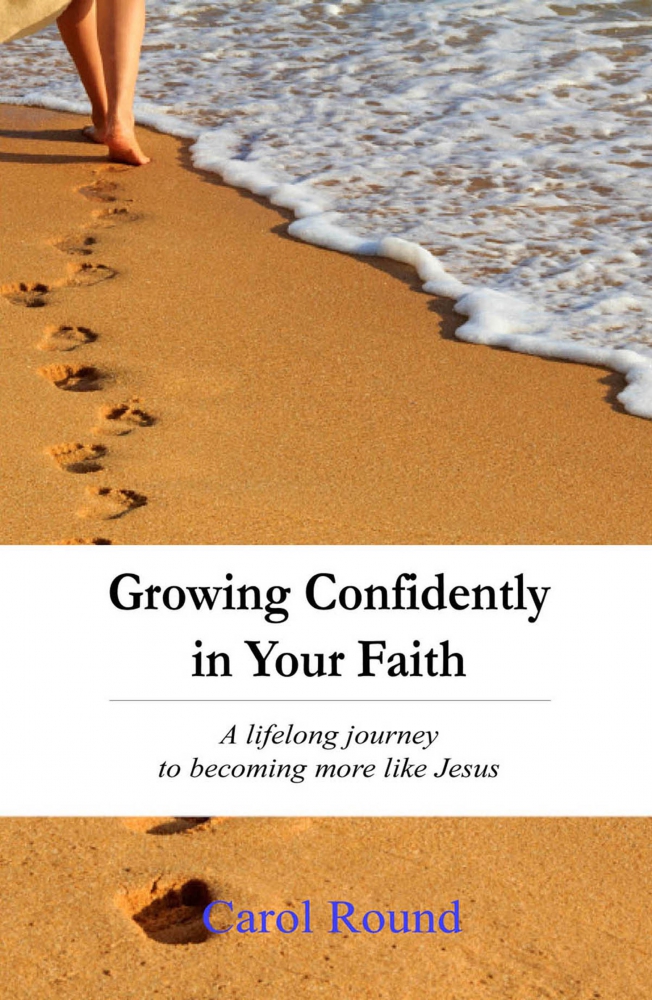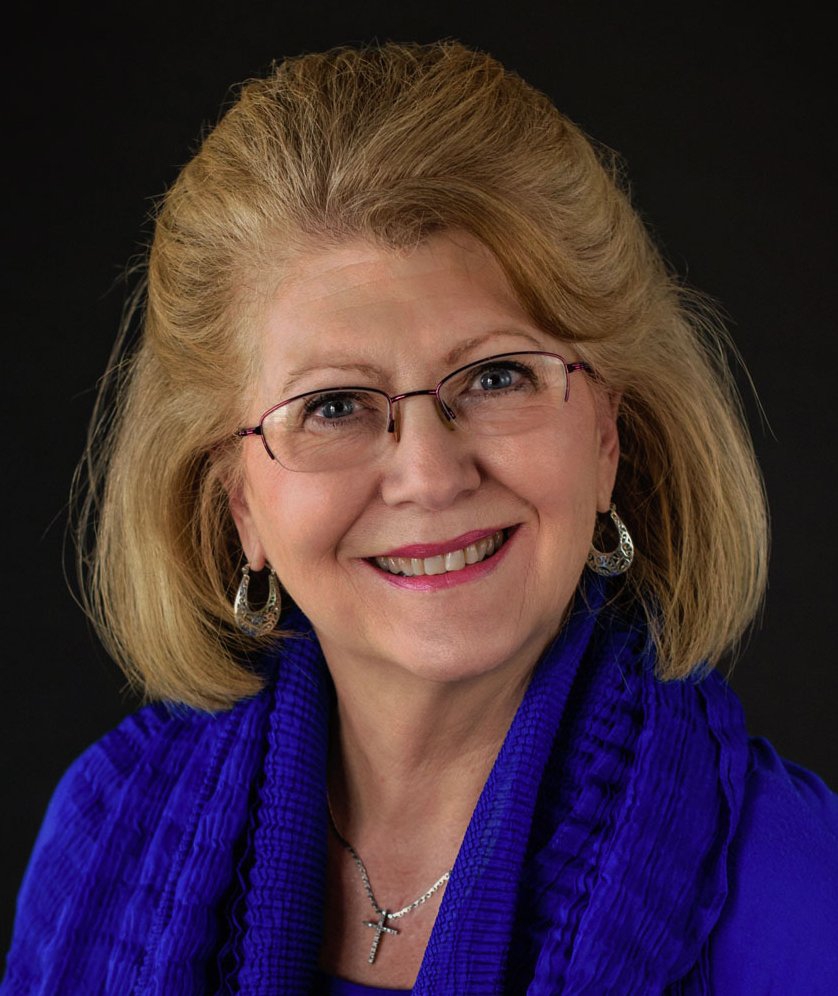 Carol Round
Author
Self-Syndicated Christian Columnist
Inspirational Speaker
www.carolaround.com

Carol is a self-syndicated Christian columnist, author of nine books, and an inspirational speaker. Since 2005, her weekly column, "A Matter of Faith," has grown from one local newspaper to an international audience through ASSIST News. Before Carol writes a column, she prays, "Lord, please give me the words to reach the people you want me to reach this week."
A retired high school teacher, Carol still stays in touch with, and ministers to, many of her former students. She is the mother of two grown sons, Nana to six grandchildren (with another due in May), and obedient owner to one spoiled rotten dog named Harley.
When she is not writing, she loves shooting nature photos, attending her grandchildren's events, volunteering at her church, speaking to women's groups, working in her flowerbeds, and hiking in northeastern Oklahoma.
Workshop – Sharing Your Faith Story (Thursday, 2D)
God has called us to be ambassadors for Christ. How can we share our faith story without beating someone over the head with the Bible? "So we are Christ's ambassadors; God is making his appeal through us. We speak for Christ when we plead, "Come back to God!" (2 Cor. 5:20 NLT)
Workshop – Journaling with Jesus (Saturday, 5A)
Do you find it difficult in your busy day to spend time with God? Do you find yourself falling asleep when you spend time alone in prayer? Do you find that your prayer life has become stale? Maybe you need to try Journaling with Jesus. "Let us draw near to God with a sincere heart and with the full assurance that faith brings, having our hearts sprinkled to cleanse us from a guilty conscience and having our bodies washed with pure water" (Heb. 10:22 NIV).
Click here for Carol's areas of expertise for one-on-one appointments.
---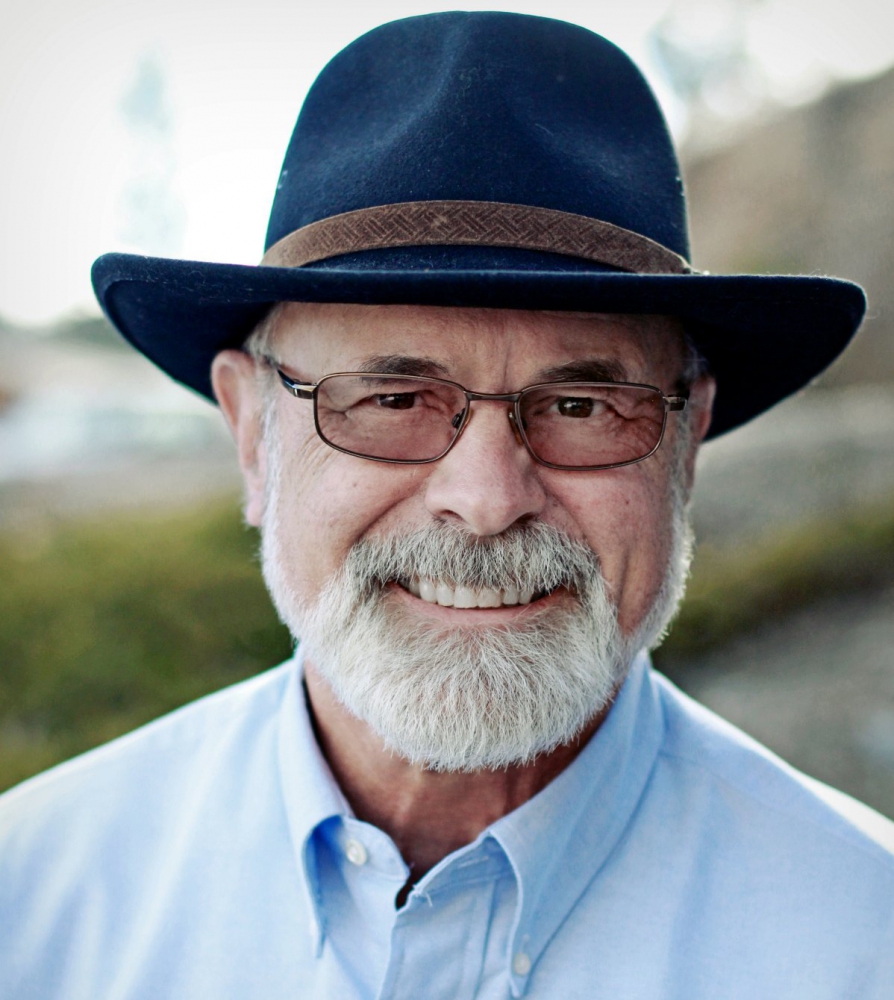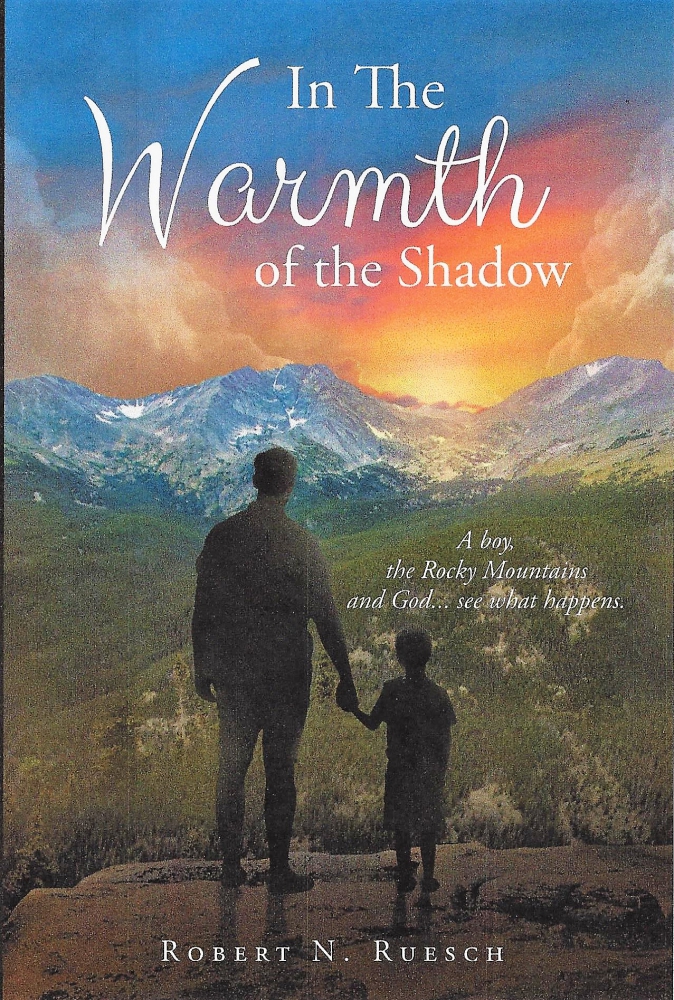 Robert Ruesch
Author
Chaplain, Christian Resort Ministry

Robert is currently a Senior Chaplain with Christian Resort Ministries and lives in another paradise, Evergreen, with his wife and special needs son. He is an ordained pastor that places chaplains in RV parks and resorts across the USA.
Robert started his writing career writing with Bethany Press in 1968. Since then, along with a career at the YMCA of the Rockies, he has been blessed with articles in emergency medical magazines; Workamper; and several local, regional, and national newspapers on various subjects including covering Promise Keepers events.
Robert grew up at Estes Park Center, YMCA of the Rockies. Each summer he would meet families, college staff, and conference guests from the United States and many countries. From the 1950s through the college years, he had the opportunity to work, play, and learn alongside people from many avenues of life. Unlike most children growing up, his friendships were as varied as an artist's pallet of colors which gave him a unique perspective on the values of meaningful relationships.
Thursday am Continuing Session with Bob Ruesch – Indie Publishing
Discover the pitfalls, snags, and triumphs two writers experienced. Robert used an indie publishing company, Roy Hanschke a traditional publisher.
Click here for Robert's areas of expertise for one-on-one appointments and availability for paid critiques.
---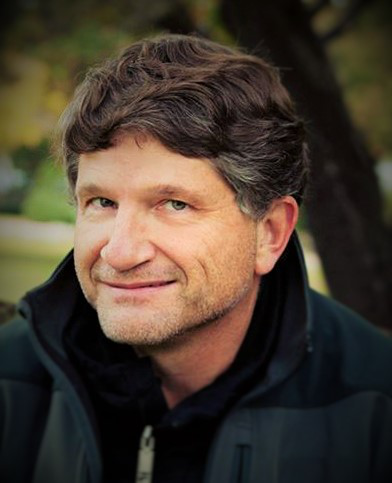 David Rupert
Author, Journalist
www.RedLetterBelievers.com
Ghost-writer, Speaker
Founder, Writers on the Rock
Featured writer at Patheos Evangelical
www.DavidRupert.com

David is an award-winning corporate communicator who has also found success as a journalist, ghostwriter, and speaker. He founded and leads Writers on the Rock, a community of more than 400 writers along the Front Range. With more than 2,000 published articles, he is also a featured writer at Patheos Evangelical.
Nightowl – Better Together, How to Cultivate a Local Writers' Community (Wednesday pm)
Writers often tap away at their work in the quiet; the solace is their only friend. Finding encouragement to nurture your calling is a rare thing and in the church almost nonexistent. In this nightowl you'll learn the tools that a local writers' group used to grow to a community of more than 400 writers in just four years.

Workshop – Everyday Writing – How to Use Your Gifts in Unexpected Ways to Change the World (Saturday, 5B)
Does your writing "success" depend on a published book, a contract, or a growing platform? In this session you'll learn the power of using your gift in unexpected ways. Your words were meant to be used to bless the world.
Click here for David's areas of expertise for one-on-one appointments.
---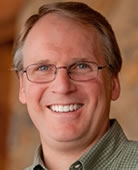 Tim Shoemaker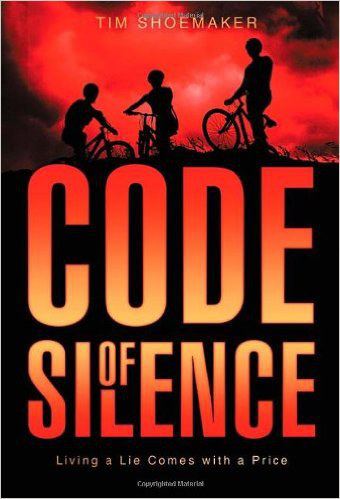 Full-time Author, Speaker since 2004
www.timshoemakersmashedtomatoes.com

Tim is the author of 11 books and is a popular speaker at conferences around the country. Code of Silence, the first in his middle-grade series, was listed by Booklist in the "Top Ten Crime Novels for Youth." Tim speaks at churches and parachurch organizations such as Focus on the Family, Iron Sharpens Iron Men's Conferences, and Moody Pastors Conference. He speaks at homeschool conventions as well as retreats for men and couples. He also speaks at public and Christian schools across the country—so if you know a librarian, principal, or English teacher, talk to Tim about that. Happily married for over 35 years, Tim has three grown sons and still loves doing volunteer youth work.

Keynote – Shoot Higher (Saturday am)
As Christians, writing in a way that crosses over to the general market is encouraged—and it makes a lot of sense. But is there a way to do that so we actually get through—without compromising our convictions? Absolutely. Shoot higher. Writing solely for the Christian market? We'll look at some ways to shoot higher there as well.
Clinic – Fiction Intensive – by application
Is your writing the best you know how to make it yet you know something is missing? Do you have a great story idea … but the writing itself lacks the power it should have? Have you been told you need to "show" more in your writing … but aren't sure how? Do your characters seem a bit 2-dimensional … but you don't know how to fix that?
If any of these describe you … and you have a passion to write … you're a perfect candidate for the Fiction Intensive Clinic. The class will be limited to just 6 members—and we'll have a full 6 hours together as a group. That means time for your questions. That means you'll get the attention you need to boost your writing to the next level.
I'll help you understand point-of-view—and how to use it as a tool to strengthen your manuscript to a level you haven't reached before.
We'll look at how to do more showing in your story in a realistic, powerful way. We'll look at things like plausibility, characterization, dialogue, and so much more. We'll look at pacing—especially in those key scenes. We'll look at how to write "Christian" in this rapidly changing publishing world.
The most important thing? I'll look at YOUR work … before the conference even starts.
I'll analyze the writing sample you submit, and at the conference I'll show you how to take your writing to the next level. Sound good? It will be.
Are you excited? Good … you won't be disappointed.
Are you nervous? Don't be. Our Fiction Intensive Clinic will be a safe place. We're all writers—and we're in this together. My goal is to equip you. Coach you. So take a deep breath and know you're going to be okay.
Click here for Tim's areas of expertise for one-on-one appointments and availability for paid critiques.
---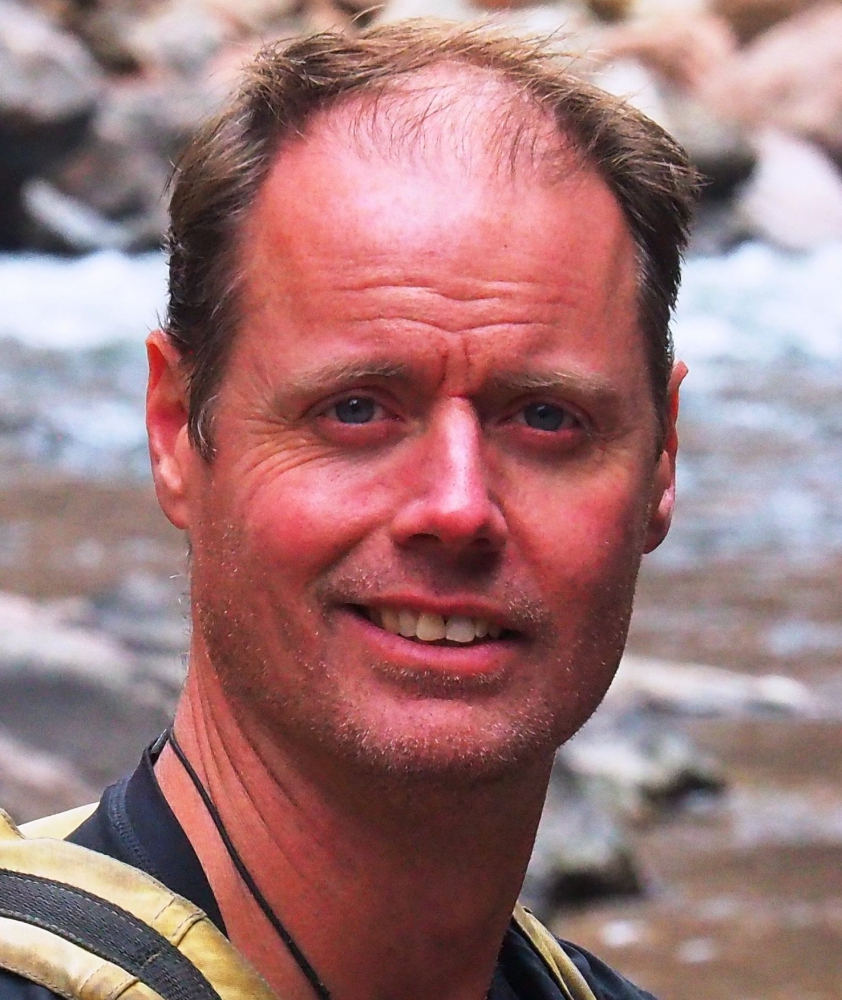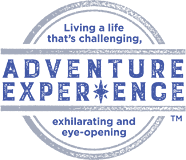 Eric Sprinkle
Author, Speaker
Founder, Adventure Experience
Author, speaker, and adventurer Eric Sprinkle is also a veteran of 5 "Write Your Answer" Conferences over the last 5 years. Serving as staff for 4 of those conferences, he definitely knows his way around, just don't be alarmed to find him wearing Teva sandals in the snow.
Early Bird Workshop – Making the Most of Your First CCWC (Wednesday, 2:15 – 3:15)
First time at a writers conference? Why wait till the last day to feel like an expert? Come join us for some insider tips and tricks in the areas of Networking, Craft Sharpening, and Selling your Work. All designed to help you make the most of your CCWC time, starting with Day 1. Note: There is no charge for this important workshop. Even if you're not a first-timer, I urge you to attend.
Click here for Eric's areas of expertise for one-on-one appointments.
---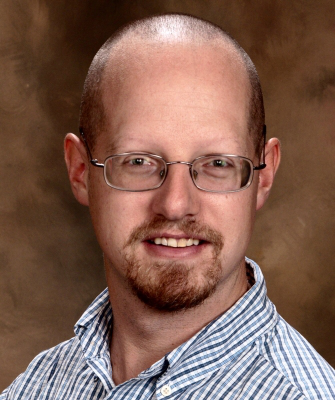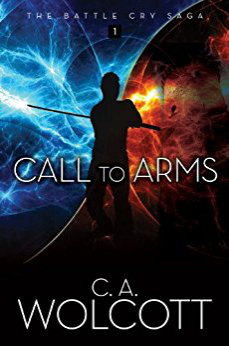 Charlie Wolcott
Author, Speaker
Christian Apologetic
www.worldviewwarriors.org

Charlie is a rising author, speaker, and apologist. He writes weekly for Worldview Warriors on numerous topics, emphasizing Christian living, apologetics, and how to view our world from God' perspective. He has spoken at several conferences and small group events including the CCWC, the El Paso Home School Conference, and various church and college campus events. He has a published novel, Call to Arms on spiritual warfare, and has several other books fast approaching publication readiness on the nature of God, apologetics, and other works. He is also a competitive fencer, with both coaching and referee credentials, giving him ample experience in swordplay.
Charlie is a great resource for Beta Reading and getting feedback for your craft. For fiction, he is interested in looking at fantasy, battle scenes, sci-fi, biblical allegory, and other speculative fiction. For non-fiction, he is interested in apologetics, Bible studies, and would love to help make sure your writing is in alignment to Biblical truth.
Nightowls – Square Peg Society (Wednesday, Thursday, Friday, 9:30 pm)
Convinced you are the only one who can understand your crazy ideas? Do you want to break the mold and do the outlandish? The Square Peg Society lets you be weird, write the unusual, and all while helping you take your walk with Christ to a whole new level. Normal people are invited too…wait, we are writers. None of us are normal. See you after the evening sessions.
Click here for Charlie's areas of expertise for one-on-one appointments and his availability for paid critiques.
---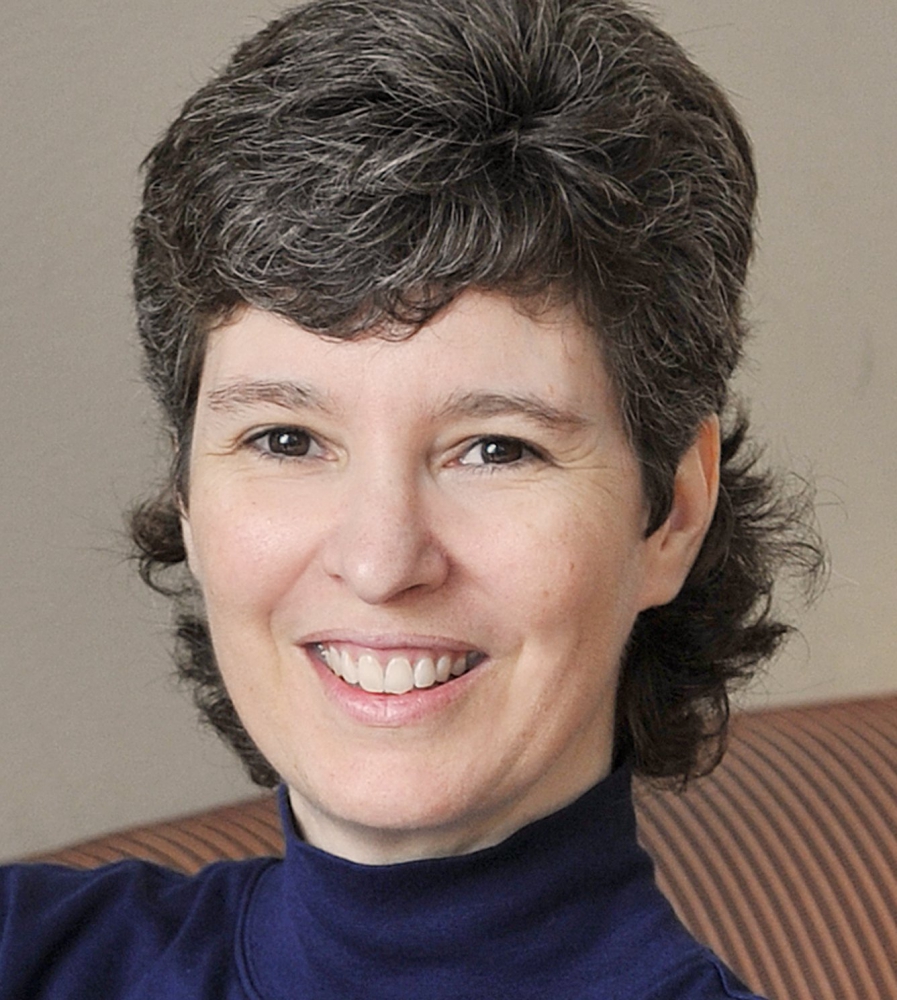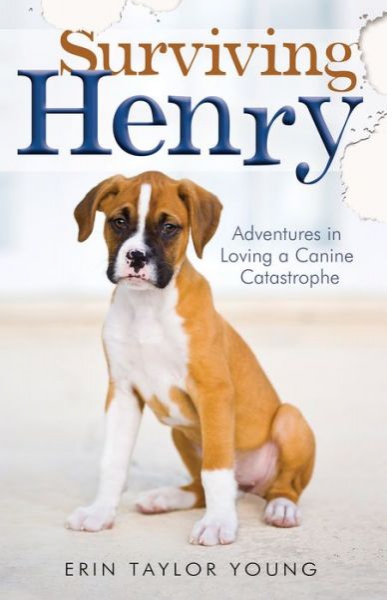 Erin Taylor Young
Award-winning Author
Co-Creator, Write from the Deep with Karen Ball

Erin is the co-managing editor for Serenade Books, a publishing company she helped to found. Her deepest passions are the Word of God and bringing His truth, whether in her own books or the books of other authors, to readers. She teaches workshops about writing and publishing, produces podcasts, and is the co-creator of Write from the Deep with Karen Ball. She's also an award-winning humor writer whose books, Surviving Henry: Adventures in Loving a Canine Catastrophe and Still Surviving Henry: The Untold Stories, have been repeatedly accused of making readers laugh until they cry. [Note from Marlene: True! Our Labradoodle, Emmy, is a Henry!] Learn more about Erin at erintayloryoung.com where she blogs about writing, God, and her aversion to spiders. Learn more about the Write from the Deep podcast at writefromthedeep.com.
Continuing Session – Write from the Deep
God's call to us is clear: Come away with Him. Let His words sink deep into us first, then take His truths to the world. In the challenging world of publishing, writers need a way to find refreshment, renewal, and restored passion. And there's no better place to do that than in the deep places. In these interactive sessions, writers will be challenged to go deep with God in their call and their craft. We'll explore what it means when God calls us to the deep, and we'll see how God uses the deep to help us find our story, hone our message, and understand our audience. Finally, we'll talk about how to equip ourselves to face down obstacles—external and internal.
Click here for Erin's areas of expertise for one-on-one appointments.