Faculty are available for free one-on-one 15-minute appointments! Be sure to complete and return your Appointment Request form that you will receive as soon as all the bios and editorial needs are added to this website. For your appointments to be booked in the order that you registered, your form must be received by April 15 and you need to be paid in full unless other arrangements have been made. All appointment requests must be received by May 8. After May 8 you will need to sign up for appointments when you arrive at the conference.
For more information on editorial needs, be sure to check the 2020 Christian Writer's Market Guide available at a discount through our Write His Answer Bookstore. To help you prepare, I encourage you to also check out the other titles in our writers' bookstore. There is no shipping charge for orders over $35, and all the books are discounted. Book sales help us meet conference expenses.

Helpful Editorial Needs Charts
to discover names of all the editors interested
in what you are writing.
Then for more specific info, click the ink with their bios below.
Please note: These are last year's charts!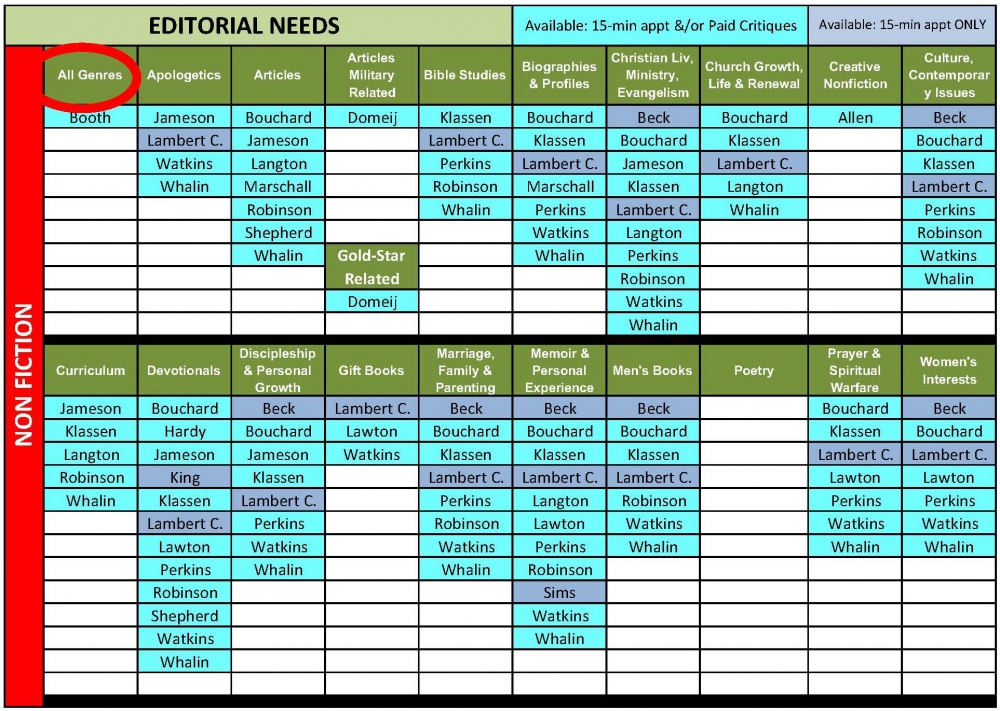 Visit again for this year's PDF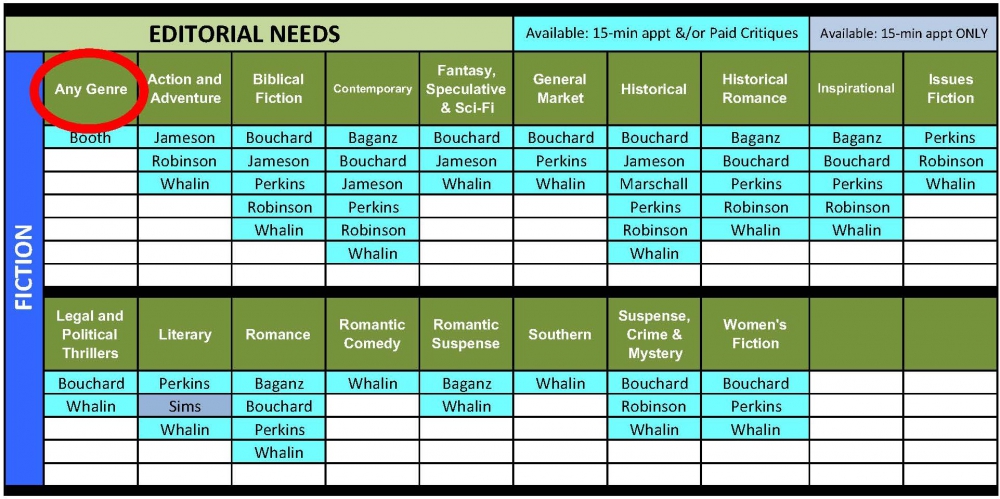 Visit again for this year's PDF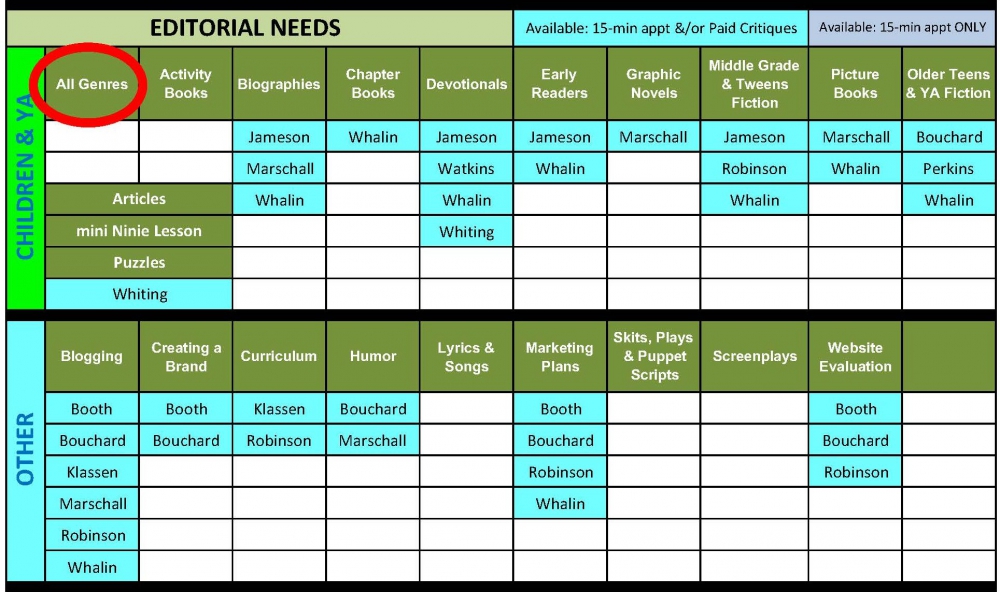 Visit again for this year's PDF
Book Editors
---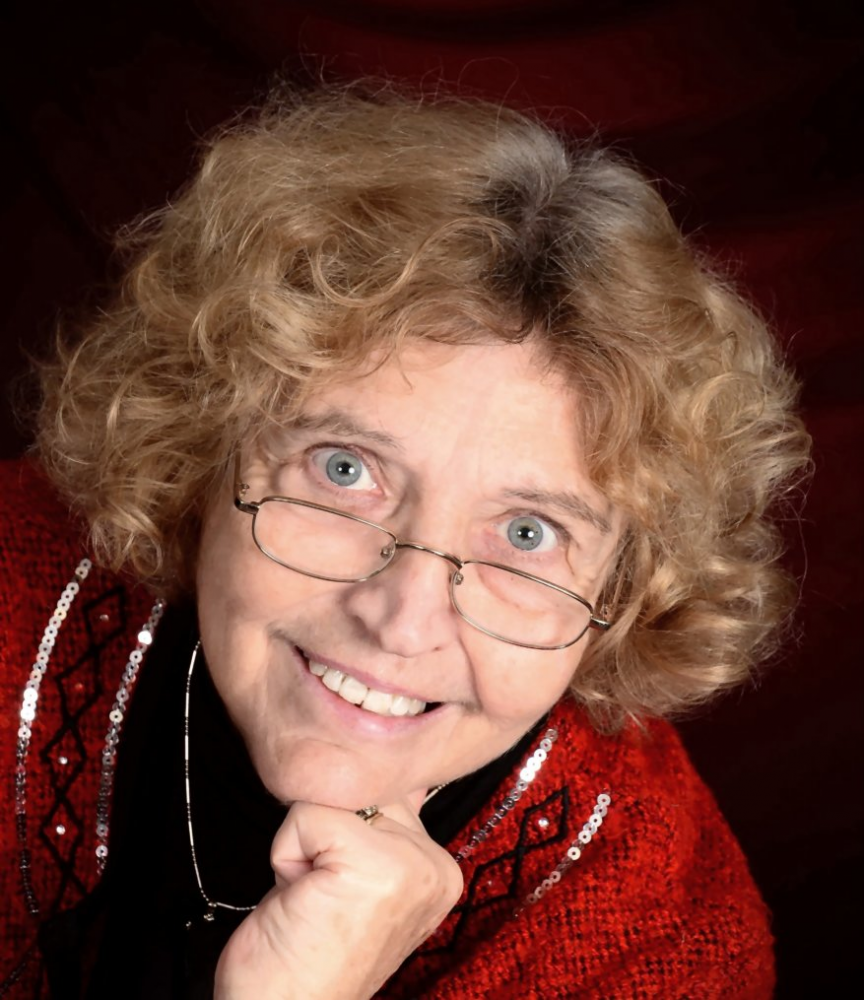 Marlene Bagnull
Conference Director
Publisher, Editor
Ampelos Press
Author, Speaker
www.writehisanswer.com

Marlene is the director of the Colorado and the Greater Philly Christian Writers Conference and the publisher/editor of Ampelos Press, a small subsidy house that helps Christians self-publish affordably yet professionally. She has over 1,000 sales to Christian periodicals and is the author of five books including Write His Answer - A Bible Study for Christian Writers (in print for 27 years). She is also the compiler/editor of four other books. She recently republished the first book she wrote, #MyFamilyToo – How Our Family Coped with Childhood Sexual Abuse. Lynne Babbitt added "A Counselor's Perspective" to the back of the book.
Editorial Needs: Ampelos Press publishes only one or two titles a year. I am especially interested in helping authors self-publish books about missions and the needs of children such as The Place of the Mourning Doves - Reaching Out to Romanian Orphans and Benard's Vision - The Quest of a Kenyan Pastor. I will also consider issues fiction.
Visit again for areas of expertise for one-on-one appointments. I also welcome the opportunity to pray for you.
---
Steve Barclift
Managing Editor
Kregel Publications
Steve has been involved in the Christian publishing industry for more than 30 years. He was the founding managing editor of Christian Parenting Today magazine before accepting a book-editing position with Questar Publishers (now part of WaterBrook Multnomah, Random House) in 1989. He was a senior editor with Questar/Multnomah for several years and has been managing editor at Kregel Publications since 1997. A children's-book author, Steve received an Evangelical Christian Publishers Association (ECPA) Gold Medallion Award for The Beginner's Devotional. Because none of us is perfect, and certainly not Steve, he has been known to head out onto the Great Plains with a Christian brother in April or May to take photos of tornadoes. Steve and his wife, golden retriever, two cats that can't be in the same room at the same time, and two Russian tortoises live near Grand Rapids, Michigan.
Visit again for editorial needs.
---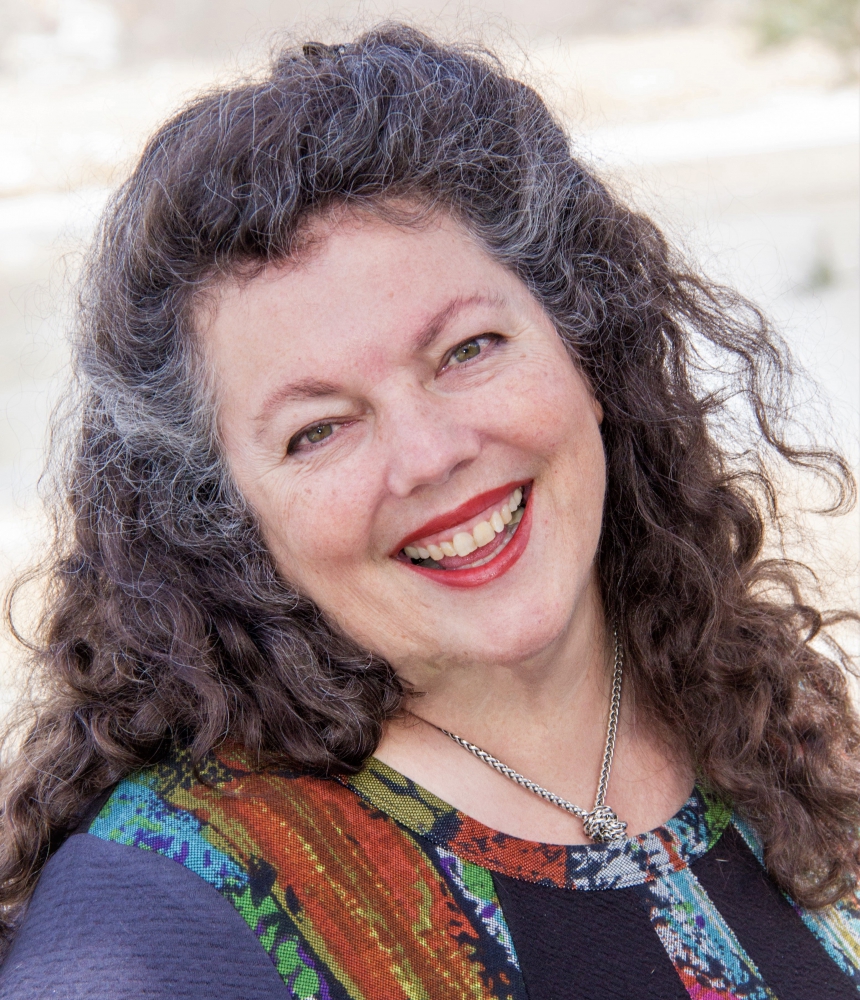 Laura Bartnick
Managing Partner
Books For Bonding Hearts and CaptureMe Books
Agent, Books For Bonding Hearts
Author Coach, Author
Since 2015, Laura Bartnick has managed Capture Books, which is a boutique publishing and marketing hybrid group for new authors. She graduated with a degree in Bible and Music from Montana Bible College and then earned a B.A. in Contemporary Composition at Colorado Christian University. She finished her education in paralegal studies at Denver Paralegal Institute. Her book, Welcome to the Shivoo, is the beating of her heart fostering a place of belonging and empowerment to other creatives, makers, and authors.
Workshop: Before Your Book is Published (Thursday, 2E)
An essential part of preparing to publish your book is building your presence on social media. Learn how to use Facebook Groups and Pages to the best advantage, learn a few tips and tricks about Instagram and Pinterest, and discover the importance and how-to of blogging and content marketing.
Workshop: The Christian Mind and Christian Linguistics (Saturday, 5B)
Strengthen your characters, the story plot, and the language or narration of your manuscript more authentically and biblically by attending this workshop. Laura is the author of Welcome to the Shivoo! Creatives Mimicking the Creator.
Visit again for editorial needs.
---
Michelle Booth
Acquisitions Editor
Marketing Coach
EABooks Publishing
Author, Ghostwriter
Michelle has more than 20 years of experience helping clients tell their stories. In addition to her writing, editing, and proofreading expertise, she has proven skills in formulating and executing marketing communication plans; creating and implementing PR campaigns; planning advertising campaigns; and orchestrating special events and industry trade shows for domestic and international companies. Michelle is one of EABooks' Marketing Coaches and she is also a much sought after ghostwriter. Michelle earned a bachelor's degree from the University of Tulsa; she is a member of the Independent Book Publishers Association (IBPA) and the Florida Authors & Publishers Association.
Workshop: Marketing into Ministry (Friday, 3F)
No one wants to hear about you and your book after the third week of your book's release, so how do you market your book without talking about your book? Come learn the proven strategy that turns marketing into ministry AND that sells books.
Workshop: Evaluating Your Options (Saturday, 5E)
We'll discuss traditional publishing, answer some forbidden questions, and take a look at the many options for self, independent, co-publishing, and partnership publishing.
Visit again for editorial needs.
---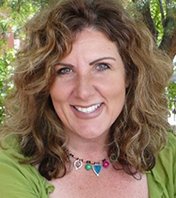 Karen Linamen Bouchard
Acquisitions Editor & Marketing Coach
Illumify Media Global
Editor, Power for Living
Best-selling Author, National Speaker
Karen is a bestselling author, national speaker, editor of David C Cook's Power for Living magazine, and Acquisitions Editor with Illumify Media, a publishing company currently contracting 20-30 titles annually. She also provides one-on-one coaching to writers—published and not published—of all genres who want to polish their craft, publish their books, or grow their platforms. Karen has more than 30 years' experience in writing and publishing, having written hundreds of magazine articles and authored fifteen books of her own under the name "Karen Linamen." Her books include the bestselling Just Hand Over the Chocolate and No One Will Get Hurt, The Chocolate Diaries, Sometimes I Wake Up Grumpy (And Sometimes I Let Him Sleep), and many more.
Early Bird Workshop: How to Write Great Marketing Copy – and Get Your Work the Attention It Deserves! (Wednesday, E5)
Do you know how to write persuasive copy that will:
Capture the attention of people scrolling through Facebook?
Sell a potential reader on the value of your book?
Sell an agent or editor on your idea?
Write emails that people on your author email list will actually open?
Fom back cover copy to marketing emails, Facebook ads to web copy, you need to be able to write riveting copy that captures the imagination and inspires your reader to action. But writing good marketing copy is a different animal than writing articles or books. Karen is a bestselling author and professional copywriter, and in this workshop she's going to walk you through the best practices of crafting persuasive marketing copy. Whatever your genre or message, knowing how to write great copy can help you WOW editors and grow—and keep—your readership. Come prepared to create, because by the end of the workshop you'll have written at least the start of actual copy you can use to grow your influence as a writer.
Workshop: How to Thrive as a Creative (Thursday, 1A)
As believers in a creative marketplace, how do we see our calling? Our readers? Our clients? Even our competition? For that matter, how do we view creative challenges and obstacles that get in our way? Discover five simple shifts in perspective that will help you see what you do in a whole new light. Taught by author, writing coach, and Illumify acquisitions editor Karen Linamen Bouchard, this workshop will give you five choices you can make every day that will revolutionize how you perceive and live out your calling—even on days you feel overwhelmed or discouraged!
Workshop: The 3-Step Secret to Making Your True Story or Novel More Riveting (Friday, 3C)
If you are telling a story—fiction, nonfiction, short, or long—where do you begin? What events should you include in your story, and in what order? Where do you put backstory or flashbacks? When a story isn't "working," how do you troubleshoot the problem? Do you need to simply massage a few paragraphs, or does the problem lie deeper than that?
Two-time Pulitzer Prize winner Jon Franklin pioneered a style of writing called dramatic nonfiction, in which fiction storytelling techniques are applied to nonfiction stories. In the process, he developed and taught story development techniques that are sheer magic and can be applied to nonfiction stories as well as works of fiction.
In this workshop, I teach Franklin's Complication/Resolution approach to outlining and developing any story, from short stories and articles to book-length dramatic nonfiction, fiction, and even children's books. Worksheets will allow attendees the hands-on experience of developing a complication/resolution outline for stories they are currently working on or would like to tell one day.
I've used Franklin's approach time and time again to help writers strengthen their stories. Almost without exception, recognizing and fixing a botched complication/resolution turns a good story into a WOW! story.
Visit again for editorial needs and availability for paid critiques.
---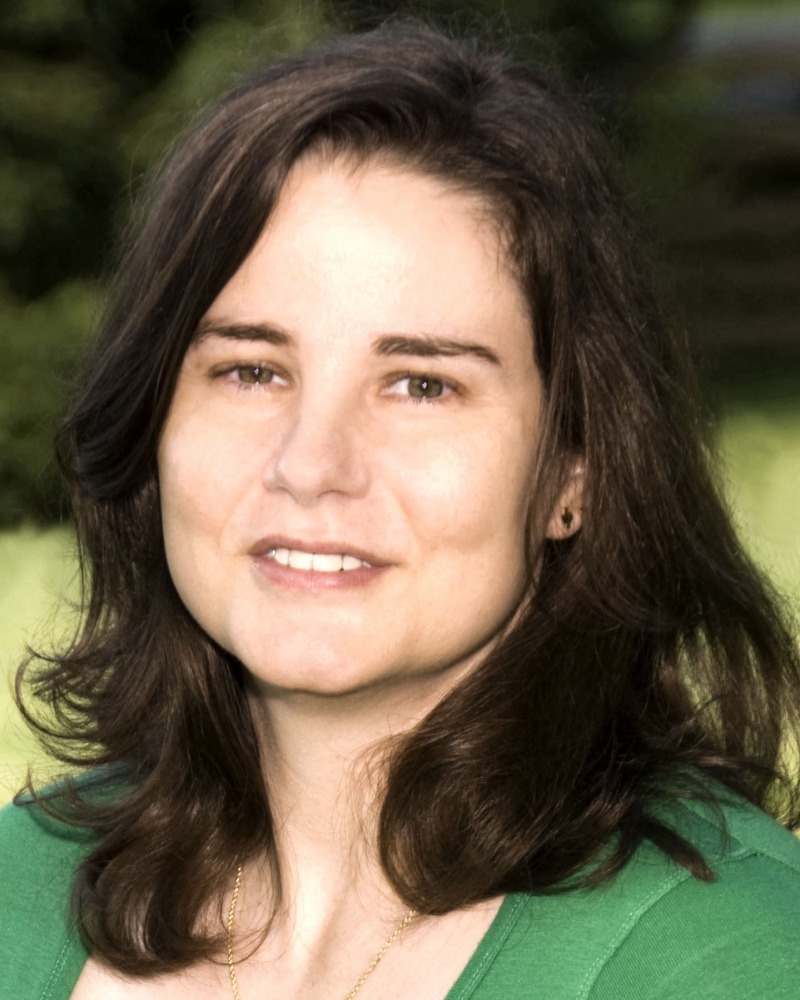 Amy Deardon
Publisher, EBook Listing Services
Author
www.AmyDeardon.com
Amy is an award-winning author, publisher, and budding online entrepreneur. She is eager to help writers take their words to the next level and guide them through the self-publishing minefield. In her life B.C. (before children) she was a Ph.D. scientist under a different name who did bench research. Now married, she lives with her husband and two children near Washington D.C.
Continuing Session: Going Indie
Are you considering indie publishing your book? Do you want to keep costs low and quality high? Then this course is for you! This hands-on continuing session will walk you through the indie publishing process:
Understand the difference between Traditional, Hybrid/Subsidy, and Indie Publishing, and take a quiz to help you choose what might be best for you to pursue.
Write the strongest possible manuscript including finding an editor.
Create the strongest title and back cover copy – key factors in selling your book.
Learn how to typeset your book. Principles of interior design. Using styles and templates.
Add photos and artwork.
Design your book cover or find affordable options to contract this out.
Understand ISBNs, barcodes, and CIP data and how to obtain them.
Hire contractors to help you over the tough parts without getting ripped off.
Find a printer and distributor such as Amazon that will make your book/ebook/audible book available to buyers.
Learn why POD printing is probably best for you.
Use a studio and voice actor to read your audible book or record it yourself.
Get the word out about your book.
Learn how to write more books quickly to build an income.
Visit again for more info.
---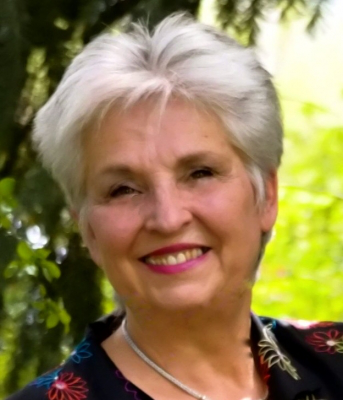 Scoti Domeij
Acquisitions Editor, Blackside Publishing
Author
She has published over 400 articles in such diverse periodicals as The New York Times, Southwest Art, School Daze, Sam Journal, Contemporary Christian Music, Focus on the Family magazine and other parenting magazines. She contributed to Violence of Action: The Untold Stories of the 75th Ranger Regiment in the War on Terror (Blackside Concepts), Love is a Verb and Heaven Touching Earth (Bethany House), Christmas Miracles (St. Martin's Press), Extraordinary Answers to Prayer: In Times of Change (Guideposts), and The Mommy Diaries: Finding Yourself in the Daily Adventure (Revell). She authored Bible Heroes (Rainbow Publishers) and co-authored Wrong Way, Jonah (Harvest House Publishers) with Kay Arthur.
Scoti is the proud Gold Star mother of Army Ranger Sgt. First Class Kristoffer Domeij, KIA October 22, 2011, in Afghanistan on his 14th deployment, the most deployed soldier in American history to be killed in action. As a result of her loss, God opened the door for Scoti to become the Acquisitions Editor for Blackside Publishing. In her role as an editor and a contributing writer for Havok Journal, an online Huff-post-style journal targeted to and written by military personnel and veterans, Scoti opens conversations on subjects-you're-not-supposed-to-talk-about.
Clinic – Build a Book Promotional Power Pack
Many authors frantically try to create last-minute marketing materials after their book launches. Discover the marketing pieces you need to harness the power of your book launch, respond immediately to unexpected requests for interviews or other promotional opportunities, and to promote your book throughout the year. Click here for more information and the needed application.
Night Owl Critique Group with Debbie Maxwell Allen (Wednesday, 9:15 pm)
Visit again for editorial needs and availability for paid critiques.
---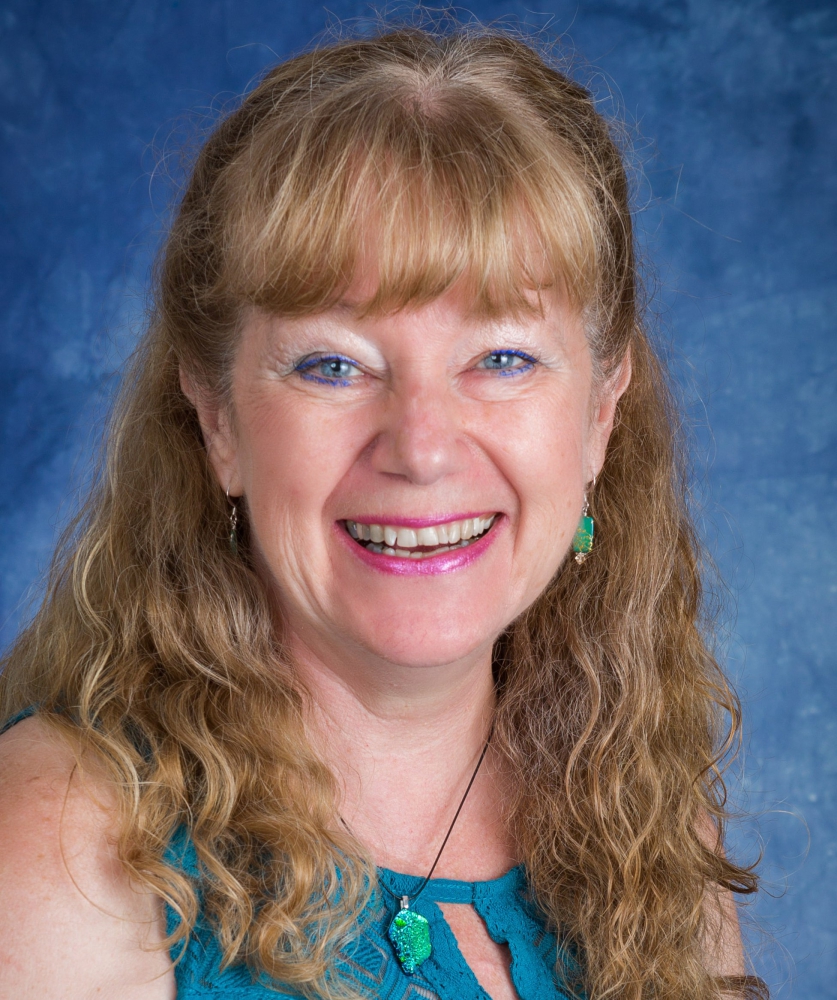 Miralee Ferrell
Publisher, Mountain Brook Ink
Speculative fiction: www.fire.mountainbrookink.com
Best-selling Author
www.miraleeferrell.com
Miralee is the owner and founder of Mountain Brook Ink, a traditional publisher with a number of award-winning titles. She is a traditionally published award-winning, bestselling author of 25 books. Her most recent novel, Runaway Romance, released in January 2018 on UP TV and on Hallmark on Demand. Two other books are optioned and should release in 2020.
She says, "I have a passion to help debut authors get a chance at publication. The fiction publishing world has become difficult to break into due to the reduction of fiction lines. While MBI does take authors who are already successful, we love acquiring authors who need a start. The majority of our authors were unpublished when we contracted them, often with a two-or-three book series. MBI is somewhat unique for a smaller publisher, as we employ our own publicist and work hard to help our authors succeed.
"While I have spoken in a number of venues, I don't see myself as a speaker as much as an encourager. I love helping writers find ways to succeed, improve, and learn to believe in themselves, whether by teaching a class, leaving positive comments in an edit or critique, or speaking to small groups (or larger ones) about my writing journey and how (what the Lord has done) might minister to them. I love meeting with authors one-on-one and would be happy to mentor as well as consider their work as an acquisition editor."
Miralee lives in the Pacific Northwest with her husband of 46 years, two cats, sixteen chickens, and one very spoiled little dog. They have two children and one grandchild. She is an avid horsewoman and gardener.
Workshop: Your First 3 Pages (Thursday, 1C)
Targeting romantic suspense, mystery, contemporary or historical romance—you'll learn if your story has started at the correct place to captivate readers as well keeping them engaged. Through examples and instruction, we'll discuss crafting realistic characters, strong dialogue, POV, faith threads, and establishing a setting that will resonate. Please bring the first 3 pages of your WIP, and we'll work on the elements you need help with.
Workshop: Fiction with a WOW Factor (Saturday, 6C)
Fiction is typically character or plot driven, but creating believing, memorable characters and a strong plot will set your books apart. Strong settings, strong dialogue, deep internal thought, a believable plot, and understanding your characters motivation and what drives them, will all help bring your story to life. Learn to develop multi-dimensional characters that are memorable—stories that stay with the reader days after reading the last page—and characters that leap off the page and become real. This class will help you flesh out the already-good story you've started and help it be truly memorable.
Visit again for editorial needs and availability for paid critiques.
---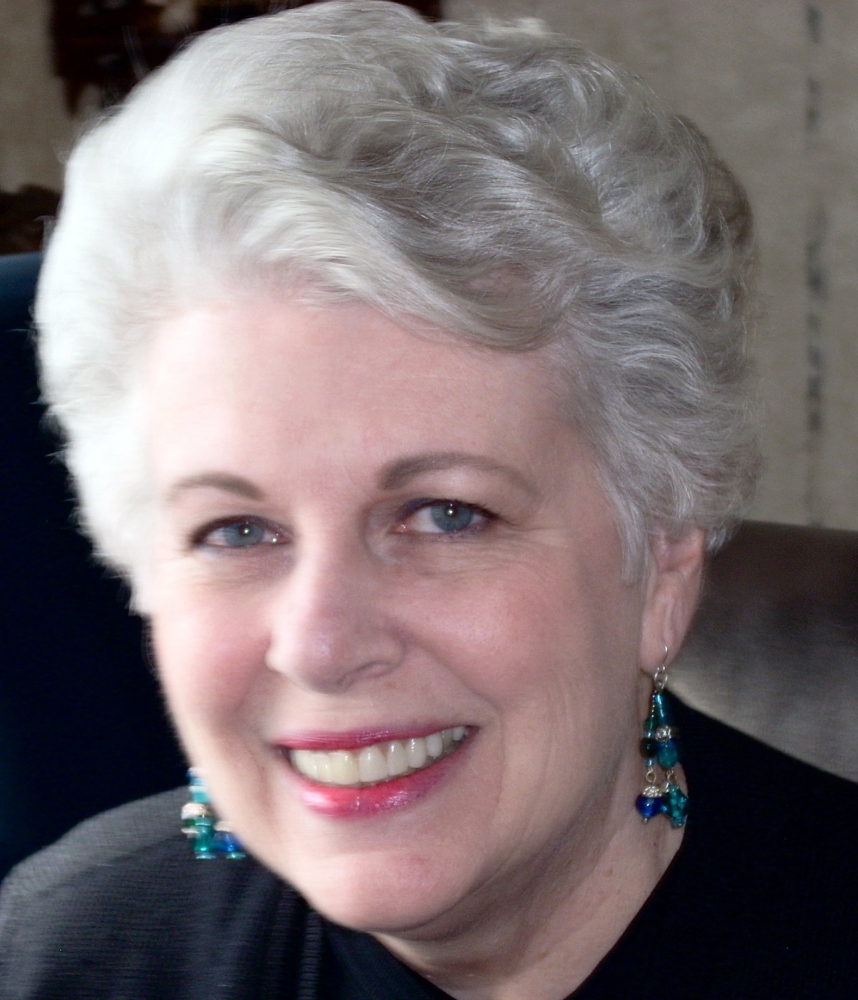 Deb Haggerty
Publisher & Editor in Chief
Elk Lake Publishing
Author
Blog: PositiveGrace.com
Deb is Publisher and Editor in Chief of Elk Lake Publishing, Inc., a traditional, royalty-paying Christian publisher that "Publishes the Positive."
A published author, blogger, and professional speaker, she's been writing stories for over 45 years. In 2019, she released two books: Experiencing God's Love in a Broken World—A Spiritual Journey, co-written with her husband, Roy, and These Are the Days of My Life, a memoir with a bonus section of business tips.
Workshop: Publishing 101 (Thursday, 1E)
Presenting yourself and your work successfully to an editor/publisher requires certain skills and documents. Ways to ensure you make that very important great first impression will be discussed along with tips and techniques to aid in the creative process. This is an interactive workshop with questions and discussion actively encouraged. Participants will:
Understand the purposes of queries and proposals
Understand a proposal and style sheet and why they're important
Understand how to proof their work to avoid beginner's errors in formatting
Understand self-editing techniques and apply them
Understand how to present themselves professionally at appointments.
Workshop: Topic Development (Friday, 4B)
To grow a strong speech (or write a good book), you must adhere to the following areas:
Select your seed: Personal Interest, Personal Relationships, Personal Goals
Test the soil: Ideal, Realistic, Defensive
Water with a reservoir of information: Past, Now, and Future
Root it deeply in your mind: Organize, Journalize, Memorize
Develop a strong trunk: Main stem, point, body, and purpose; Prune and graft when required
Grow balanced branches
Fertilize and enjoy!
(© Material used with permission of CLASServices, Inc., PO Box 66810, Albuquerque NM 87193)
---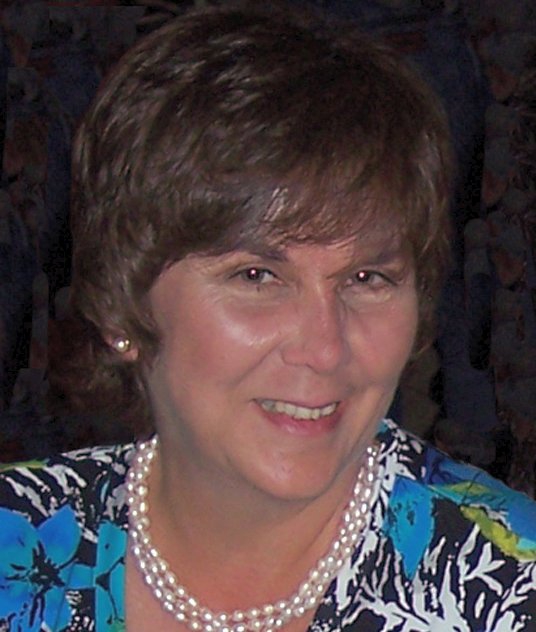 Terri Kalfas
Publisher
Grace Publishing House
Terri began her career as a journalist, working as a newspaper reporter, freelance writer, managing editor, and editor before making the move to Christian book publishing. In the Christian market she has held positions ranging from editor to publisher. She has been on faculty at writers conferences across the US and in Canada speaking, teaching workshops and continuing classes, and critiquing manuscripts.
Terri is publisher at Grace Publishing House, an independent Christian publisher founded in 2013 with the intent to develop and distribute resources that challenge, encourage, teach, equip, and entertain young and old in their personal journeys.
Early Bird Workshop: When God Calls You to Write (Wednesday, E10)
Do you have a burning desire to communicate with others through the written word, but you aren't sure of how or where to begin? Have you begun writing, but now you're not sure you're on the right track? Do you sometimes find yourself questioning whether you're even pursuing the right dream? If so, this workshop's for you! Come discover the many ways you can step out and follow God's call in your life. You'll leave assured He does have a purpose for you and that He will use you to honor Him through your words and commitment to writing.
Workshop: Give Your Bible Study Personality, Insight, Relevance (Thursday, 2D)
Bible studies should be anything but boring. So how do we write about Scripture in a way to keep readers engaged? How do we give them not only head knowledge but also heart knowledge—so they can develop their personal relationship with Jesus? You don't need a doctorate in theology to write a Bible study, but you do need to know certain things. We'll look at how to combine illustrations and instruction; how to use definitions, word studies, and commentaries; how to craft good questions; how to offer application for the modern world; and how to follow Jesus' pattern for teaching.
Grace Publishing is looking for fiction, nonfiction, compilation series (not a compilation of one author's work). Not looking for Poetry, children's books, speculative ficiton.
Visit again for more information on editorial neds and availability for paid critiques.
---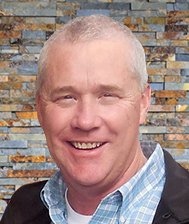 Michael J. Klassen
President
Illumify Media Global
Author, Ghostwriter
Book Coach
Michael is a bestselling, award-winning ghostwriter, author, freelance writer, book coach, and publisher. He has worked on projects with authors as varied as former president Jimmy Carter (Lessons From Life Bible), Michael John Cusick (Surfing For God), and Rafael Cruz (A Time For Action). He has also served as the theological reviewer for over 30 study Bibles and worked on over 70 traditionally published works. His published works have sold millions of copies and can be found in nearly every Christian bookstore in America.
Early Bird Workshop: How to Make a Living as a Freelance Writer (Wednesday, E11)
The life of a freelance writer is filled with adventure—all too often the scary kind. In this workshop, Mike Klassen will share how to minimize the ups and downs of the freelance writer's life, especially by applying the Gold Rush Principle and tapping into the Author's Mindset. Finally, he'll cover the lo-o-o-ng list of writing careers you can pursue today!
Workshop: Ghostwriting: How to Write Someone Else's Story or Mesage (Thursday, 1G)
Believe it or not, many of the books we know and love weren't actually written by the author. They were written by ghostwriters (or collaborative writers). In this workshop, Mike Klassen will share tips and tricks he's learned to write someone else's story or message. You'll also learn how you can build a healthy ghostwriting business.
Click here for editorial needs and availability for paid critiques.
---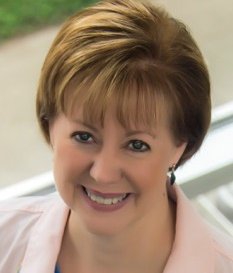 Cindy Lambert
Executive Editor-at-Large
Revell and Baker Books
Author, Collaborative Writer
Cindy began her career as owner of an award-winning independent Christian bookstore, then expanded into leadership roles in distribution, consumer research, editorial, and publishing at Ingram, Simon & Schuster, and Zondervan, where she served as vice president and associate publisher of trade books. She currently serves Baker Publishing Group as executive editor-at-large for Revell and Baker Books. She is also a collaborative writer, and has co-authored eight books including the bestseller UnPlanned with Abby Johnson (Tyndale, Focus on the Family, and Ignatius Press) and The Voice with Sandi Patty (Zondervan). She and her husband, Dave, have six children and nine grandchildren and enjoy launching their kayaks off their pier in front of their log home in Michigan.
Early Bird Workshop – Crafting a Winning Nonfiction Book Proposal (Wednesday, E15)
A winning book proposal is a tool that entices seven audiences (author, agent, editor, pub board, marketing, creative, and sales) to grasp a contagious vision for a book, and then equips them to successfully play their parts in placing the book into the hands of its ideal readership. (Prerequisite for those accepted for Cindy's clinic.)
Clinic – Nonfiction Book Proposals
Cindy will lead a group of six authors in critiquing one another's proposals, then spend the conference improving and fine-tuning them. She will also have a one-on-one 30-minute appointment with each participant. Click here for more information and needed application.
Visit again for editorial needs.
---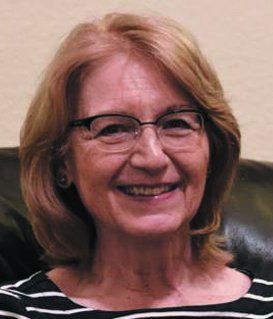 Catherine Lawton
Co-owner, Editor-in-Chief
Cladach Publishing
Author
As co-owner and editor-in-chief of Cladach Publishing for 20 years, Catherine has had a hand in the production and promotion of all Cladach titles. Cladach is pronounced: Kla' dak ~ This Scottish Gaelic word means "shore" as in "seashore." "Early in the morning, Jesus stood on the shore" (John 21:4). The Lord sends us forth on life's sea to venture for Him, then welcomes us to the safety of His shore; and always He is with us.
Since she was a toddler scribbling in the margins of her preacher-father's theology books, Cathy has enjoyed producing written expression. This desire was encouraged when she had a poem published in a national periodical at the age of twelve. Cathy has authored many articles, poems, and five books including her collection of poetry written throughout her life, Remembering Softly: A Life in Poems. Her writing has appeared in a variety of periodicals.
She enjoys blogging, prayer ministry, and outdoor activities. She and her husband, Larry, live in Colorado.
Note from Marlene: I encourage you to subscribe to Cathy's blog, "The View from This Publisher's Shore," at http://cladach.com/blog.
Early Bird Workshop: The How-to and Why of Writing Poetry with Angie Bass Williams (Wednesday, E9)
Two gifted poets will split this hour workshop. And Wednesday evening you can join them for a nite owl poetry reading.
Catherine will address how to improve, market, and publish your poetry. In the process, sharpen your observation skills, deepen your relationship with God, connect with and influence others.
Angie will talk about how poetry packs a powerful punch. Teach the word, offer hope, and keep the reader engaged by using rhythmic flow and cadence. Convert your poetry into song lyrics or greeting cards.
Bonus: Join Cathy and Angie for a night owl poetry reading on Wednesday.
Workshop: Marketing for Introverts (Friday, 4F)
How to present yourself, grow your following by continuing to produce great content, develop a platform by being yourself, and connect authentically and helpfully with readers.
Workshop: Using Fiction Techniques in Your Nonfiction (Saturday, 6D)
Bring your nonfiction writing alive and hold interest by using fiction techniques. Whether you write blogs, personal memoirs, or articles, your writing can have more appeal, and be more convincing, when you learn to incorporate descriptive detail, use dialogue, paint the scene, set a mood, and add dramatic tension and resolution.
Visit again for editorial needs and availability for paid critiques.
---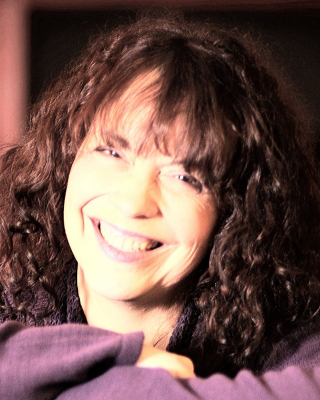 Susan Baganz Lodwick
Acquisitions Editor
Pelican Book Group
(White Rose Publishing, Harborlight Books, Watershed Books,
Pure Amore, and Prism Book Group)
Author
www.susanbaganz.com
Susan is living her own happily-ever-after with her husband Benjamin. She chases after two Hobbits and is a native of Wisconsin. Susan writes adventurous historical and contemporary romances with a biblical world-view.
Susan speaks, teaches, and encourages others to follow God in being all He has created them to be. With her seminary degree in counseling psychology, a background in the field of mental health, and years serving in church ministry, she understands the complexities and pain of life as well as its craziness. Her favorite pastimes are lazy . . . spending time with her husband, snuggling with her dog while reading a good book, or sitting with a friend chatting over a cup of spiced chai latte.
You can learn more by following her blog www.susanbaganz.com, her Twitter feed @susanbaganz or her fan page, www.facebook.com/susanmbaganz.
Early Bird Lab: Fiction Writer's Toolbox (Wednesday, LL2)
>Part I: Before You Write - What do you need to know before you start your story? I'll share things I learned that I didn't know when I started writing to help you make that first draft the best possible! We'll talk about essentials for success, genre, word count, point-of-view, tense, pansting vs plotting, story structure/plot, developing characters, backstory, inciting incidents, and more!
Part II: As You Write - When you sit down to write, what are some things you need to consider as you work your way through your story? Topics we'll discuss include: writer's block, dialogue, show vs tell, strong verbs, starts and finishes to chapters, and more!
Part III: After You Write - That first draft is finished, but it's a mistake to think it's ready to be published. The hard work has just begun! But if you do it well, you'll have a marketable manuscript. How do you edit and revise weasel words, overused words, and adverbs? You'll discover the value of making mistakes.
How can we nurture our relationship with God as we write? The importance of accountability for the quality of our writing and especially for our faith walk.
Workshop: The Heartbeat of Inspirational Romance (Saturday, 5C)
What constitutes an inspirational romance, and how far can a Christian writer realistically go with the romance between a man and a woman?
Visit again for editorial needs and availability for paid critiques.
---
Edwina Perkins
Managing Editor
Harambee Press
Imprint of Iron Steam Media
Award-winning Writer
Edwina is an award-winning writer, experienced teacher, speaker and free-lance editor. She serves on the Word Weavers International Advisory Committee. She worked as a content editor with Lighthouse Publishing of the Carolinas and now serves as Managing Editor of Harambee Press—an imprint which seeks to publish ethnic writers—with Iron Steam Media. Edwina is also a contributing writer to Guideposts Magazine.She is a wife, mother of four adult children, and grandmother of two. She loves the excitement of new writers and watching thm develop in their craft.
Workshop: The Importance of Sensitivity/Diversity Readers (Thursday, 2B)
"As a push for diversity in fiction reshapes the publishing landscape the emergence of sensitivity readers seems almost inevitable" (Katy Waldman). The number of books about ethnic characters has risen over the last few years. From 10 percent in 2013, to more than a quarter of young adult and children's books featured characters of color in 2016. Sensitivity readers are not police of free speech. Their intent is not to be censors. They're readers who review manuscripts for issues of bias, issues of representation, cultural inaccuracies, and insensitive language in order to make suggestions to authors. This workshop will address questions such as: What does a sensitivity reader really do? Does your project need one? Is a sensitivity reader paid? How do you become a sensitivity reader?
Workshop: Creating Believable Characters (Saturday, 5C)
They eat, breathe, get angry, and fall in love. Your characters have a story to tell, but they need to be believable. In this workshop, we will look at tips that will help your characters come alive and help your readers want to connect.
Visit again for editorial needs and availability for paid critiques.
---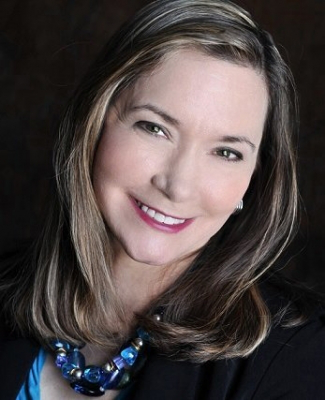 Linda Evans Shepherd
Author, Speaker - www.sheppro.com
Publisher, Leading Hearts Magazine
President, Right to the Heart Ministries
Founder & Director,Advanced Writers & Speakers Assc. (AWSA)
Linda is a nationally known Christian speaker and an award-winning, best-selling author of over 30 books. Her online and speaking ministries have seen well over 350,000 people come to Christ and are seen by over 90,000 people daily. In addition to writing and speaking, Linda is president of a large Christian ministry, Right to the Heart, and also ministers to the top 500 Christian women authors and speakers in the Advanced Writers and Speakers Association (AWSA) that she founded and directs. She's the publisher of the EPA Award Winning magazine, Leading Hearts, and the publisher of the all new Arise Daily e-devotional.
Early Bird Lab: Write Fast (Wednesday, LL4)
After writing 36 books, Linda has learned a few secrets about how to write fast, and she wants to share them with you. From picking your topics, research, and prep, Linda will help you put everything into place, so you can flow with creativity and write page after page as you race to meet your looming deadlines. One focus of Linda's Write Fast class with be figuring out what to write so you can put your knowledge and heart onto paper. Another focus will be Linda's secrets for how to put your book together, as well as some hard-learned writing tips. Finally, Linda will show you how to polish your book until it shines.
Workshop: Yes, You Can Ace Your Interview (Saturday, 5F)
Exponentionally expand your ministry from writing to radio, TV, and Internet-live audiences everywhere. You can make a greater impact than you've ever made before.
Visit again for editorial needs and availability for paid critiques.
---
Periodicals & Online Markets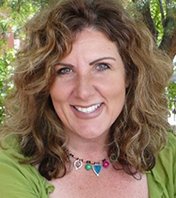 Karen Linamen Bouchard
Acquisitions Editor
Illumify Media Global
Editor, Power for Living
Best-selling Author, National Speaker
See above.
Click here for editorial needs and availability for paid critiques..
---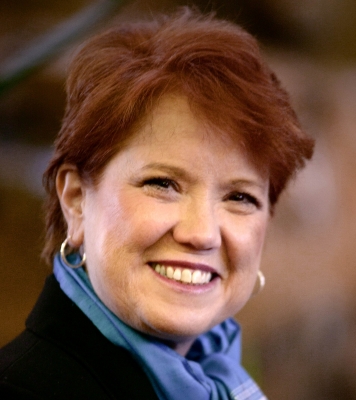 Debbie Hardy
ChristianDevotions.us
Author, Speaker
Queen of Resilience
www.debbiehardy.com
Debbie Hardy started her writing career at the "ripe old age" of 58. After being her husband's caregiver during his cancer journey, she wanted to help others on the same path. Since then, she's published three books, written for magazines and devotionals, contributed to an anthology, and written blogs. Her passion is to help others realize their dreams, whether it is to get published or to acquire a positive attitude. Her enthusiasm is contagious, and many have improved their lives after spending some time with her!
Workshop: Write 400 Words and Get Published (Friday, 3D)
Learn to write concisely, share your experiences, and, most important, touch hearts and change lives through devotionals. We'll learn to write for ChristianDevotions.us, but it can be adapted to other devotionals and publications.
Visit again for editorial needs and availability for paid critiques.
Practical, encouraging, humorous –
Free to be Fabulous gave me hope that the best is yet to be.
This is must reading for every woman who believes the lie
that she is "over the hill" or fears that day is fast approaching.
Marlene Bagnull
Click here for editorial needs and availability for paid critiques.
---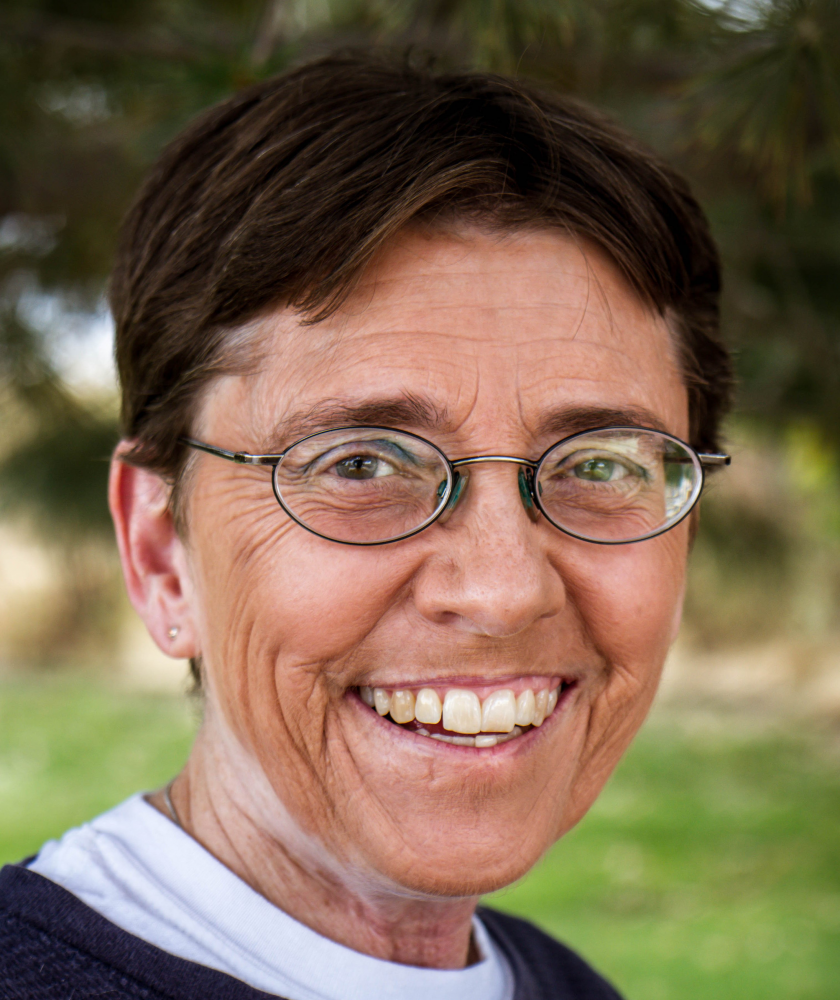 Sherri Langton
Associate Editor, Bible Advocate
Now What? e-zine
Churchright
Freelance Writer
Sherri is the associate editor of the Bible Advocate magazine and of Now What? e-zine. She has worked 30 years in Christian publishing. She is an award-winning freelance writer whose work has appeared in Focus on the Family, In Touch, Upper Room, Today's Christian Woman, Marriage Partnership, Discipleship Journal, Decision, Quiet Hour, and other publications. Sherri also has contributed to Chicken Soup for the Soul in Menopause, Chicken Soup for the Soul: Parenthood, My Turn to Care, Teatime Stories for Women, Becoming a Godly Man, Faces of Faith, Hurray God!, God Still Meets Needs, and Understanding Depression and Suicide: Hope in the Darkness. In addition, she teaches worrkshops at several Christian writers conferences. Sherri lives in Denver where she plays drums and percussion at her church.
Early Bird Workshop: Using Negatve Experiences for Positive Impact (Wednesday, E8)
Why do bad things happen to good writers? Is it chance, or is there divine design behind them? This class will teach writers that God uses negative things to not only change them but also inspire them to create stories and articles that will bless and encourage readers—and change lives.
Workshop: Three Puzzles of Periodicals (Friday, 3B)
You have a great idea, but how can it become something worthy of print? This class will help you solve three puzzles that often stump writers wanting to submit to magazines: 1) what makes an idea marketable; 2) what "package" best suits an idea (devotional, teaching article, how-to, personal experience, etc.); and 3) what makes a piece connect with readers.
Visit again for editorial needs and availability for paid critiques.
---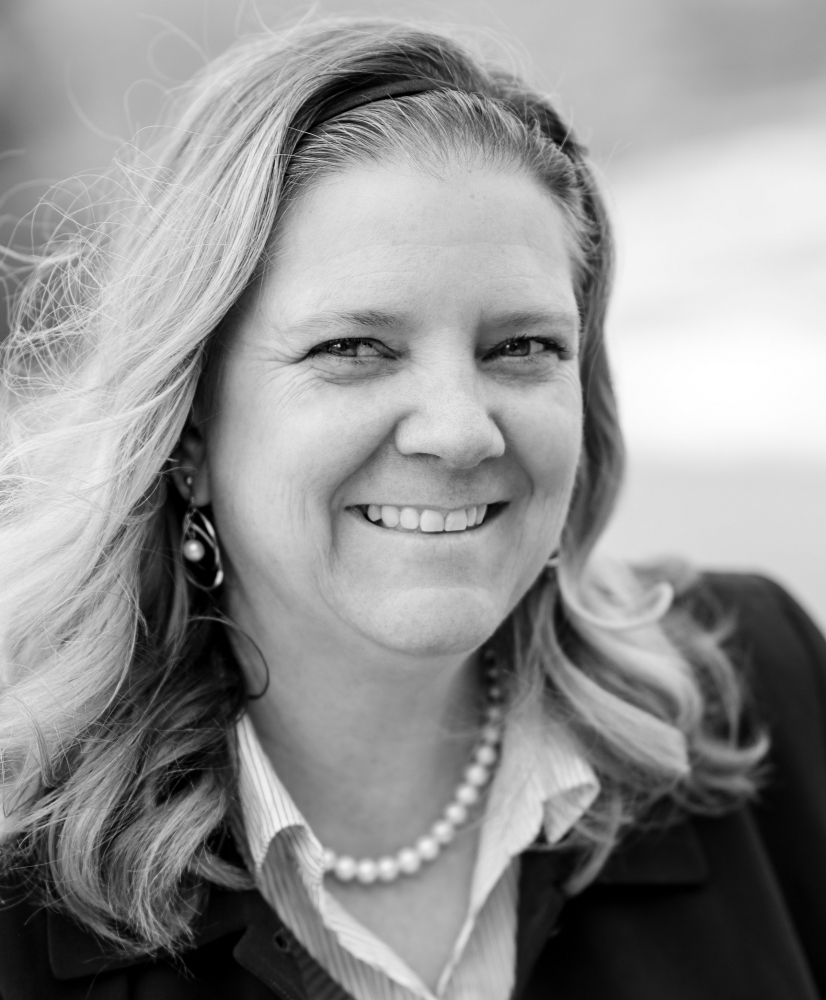 Sheila Seifert
Editorial Director, Focus on the Family magazine
Founder, SimpleLiterature.com
Author
Sheila is the Editorial Director, Focus on the Family magazine. Before working for Focus on the Family, she co-wrote over 20 books, had over 1,000 freelance sales, and had a script air on PBS. She is the founder of SimpleLiterature.com and the Simple Literature Book Club. She has taught writing, literature, and reading courses at colleges and universities. Recent coauthored children's books include Kidventures: Stories of Danger and Courage, Freedom at the Falls, Terror in the Tunnel, Rescue on the River, and Poison at the Pump.
Workshop: Writing Exciting Kids' Novels with Chris Brack (Saturday, 5G)
Your story idea might be brilliant, but if you don't know how to pace your plot, kids won't get to the end of your book. Join Sheila and Chris, coauthors of middle-grade novels, to learn their tips and tricks for keeping 8- to 12-year-olds excited about reading your books to the very last page.
Workshop: Character-Based Novels for Kids with Chris Brack (Saturday, 6G)
Get practical insights for developing a main character that kids will like, as Sheila and Chris, coauthors of Poison at the Pump and the upcoming Swept Into the Sea, share how to create full characters that move the plot forward.
Visit again for editorial needs and availability for paid critiques.
---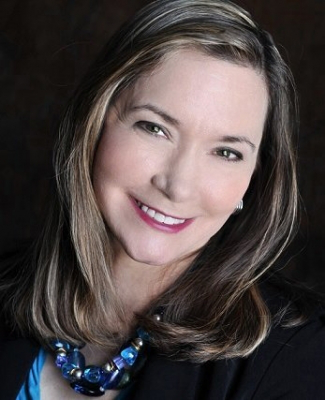 Linda Evans Shepherd
Author, Speaker - www.sheppro.com
Publisher, Leading Hearts Magazine
President, Right to the Heart Ministries
Publisher, Arise Daily, a daily e-devotional
Founder & Director, Advanced Writers & Speakers Assc. (AWSA)

See above.
Visit again for editorial needs and availability for paid critiques.
---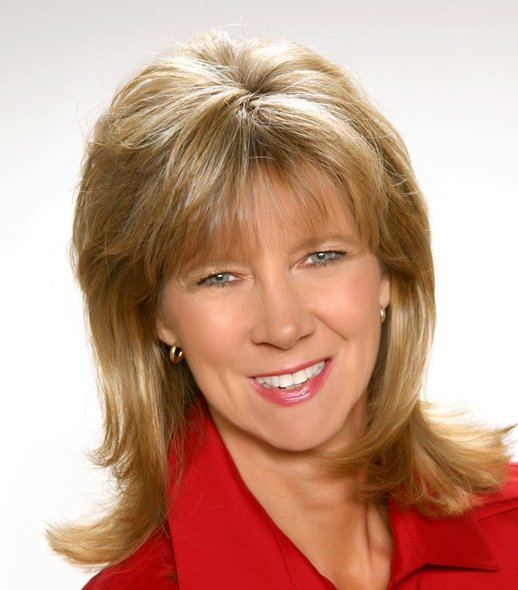 B.J. Taylor
Representative, Guideposts
Angels on Earth, Mysterious Ways
All Creatures
www.guideposts.org
www.bjtaylor.com / www.bjtaylor.com/blog
An award-winning author and popular speaker at conferences around the country, B.J. has been a published writer for 25 years with credits ranging from newspaper articles for no pay, to magazine markets that pay quite well, and on to publishing her dog-book memoir with a royalty paying publishing company. She has sold 40 stories to Chicken Soup for the Soul; two dozen stories to Guideposts and Angels on Earth; numerous articles to Writer's Digest, Romantic Homes, Victorian Homes, John Gray's Mars and Venus in Love, and many other publications along the way. She represents Guideposts, Angels on Earth, Mysterious Ways, and All Creatures, and looks forward to talking with you about your stories for those magazines as well as other nonfiction markets
A lover of true, personal experience stories, B.J. cut her teeth on a multitude of submissions to numerous markets. With publication success garnered in newspapers, magazines, and anthology collections, along with winning the Guideposts Writers Workshop contest in 2004, B.J. has done a lot of nonfiction writing. She continues to write personal experience stories and is also working on her second novel that is based on a true story. She loves character development, primary plot and subplots, timing and tempo, and strives to deliver true emotion to her writing as she did in her memoir, CHARLIE BEAR: What a Headstrong Rescue Dog Taught Me about Life, Love, and Second Chances.
B.J. first began writing in grade school, with English as her favorite subject and spelling bees her specialty. A personal diary was her journal, hidden under her mattress during her teenage years. Her penned thoughts filled numerous notepads (which she still has in a box in the garage). She admits a lot of choices are scary at first, like signing up for a writing class, joining a writers' group, or submitting a novel to an agent for consideration. She plunged into the deep blue sea, took a chance with her writing, and has been blessed abundantly. Now that she's retired from the business she and her husband ran for 23 years, she lives in Southern California half the year and in Northern Idaho the other half. She enjoys walking her scruffy dog Charlie Bear, golfing, aqua classes, traveling, and helping writers to reach their goals.
Continuing Session: Writing (and Selling) Personal Experience Stories
Want to make money with your writing? Then this class is for you. Interactive sessions will cover the following (in no particular order):
1. Your Journey to Publication – How to Get Where You Want to Go.
2. Writing Personal Experience Short Stories That Sell (learn B.J.'s easy formula for writing great hooks, riveting dialog, satisfying endings).
3. Writing for Chicken Soup for the Soul.
4. Writing for the Guideposts family of magazines and how to submit to the Guideposts Writers Workshop contest (this is a contest year).
5. Writing Book Length Stories (memoir, self-help, and a secret one).
There will be handouts and a little bit of volunteer homework. Will you be the one to help the class learn?
Visit again for editorial needs and availability for paid critiques.