Faculty are available for free one-on-one 15-minute appointments! Be sure to complete and return your Appointment Request form that you will receive as soon as all the bios and editorial needs are added to this website. For your appointments to be booked in the order that you registered, your form must be received by April 15 and you need to be paid in full unless other arrangements have been made. All appointment requests must be received by May 8. After May 8 you will need to sign up for appointments when you arrive at the conference.
For more information on editorial needs, be sure to check the 2020 Christian Writer's Market Guide available at a discount through our Write His Answer Bookstore. To help you prepare, I encourage you to also check out the other titles in our writers' bookstore. There is no shipping charge for orders over $35, and all the books are discounted. Book sales help us meet conference expenses.
Agents

These are last year's charts
so please visit again.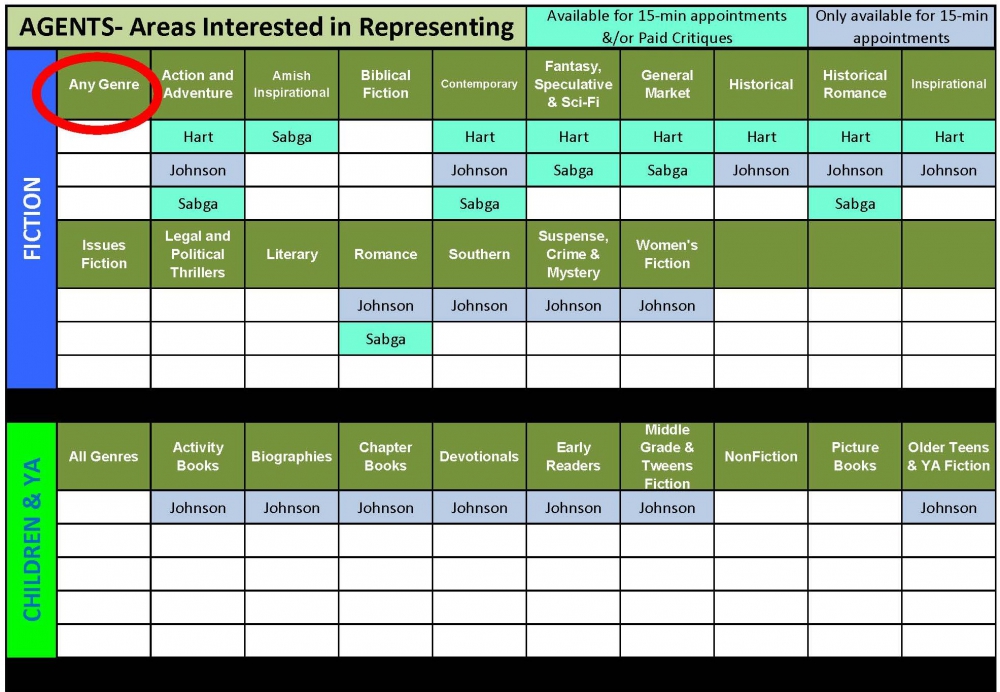 For more specific info, click the ink with their bios below.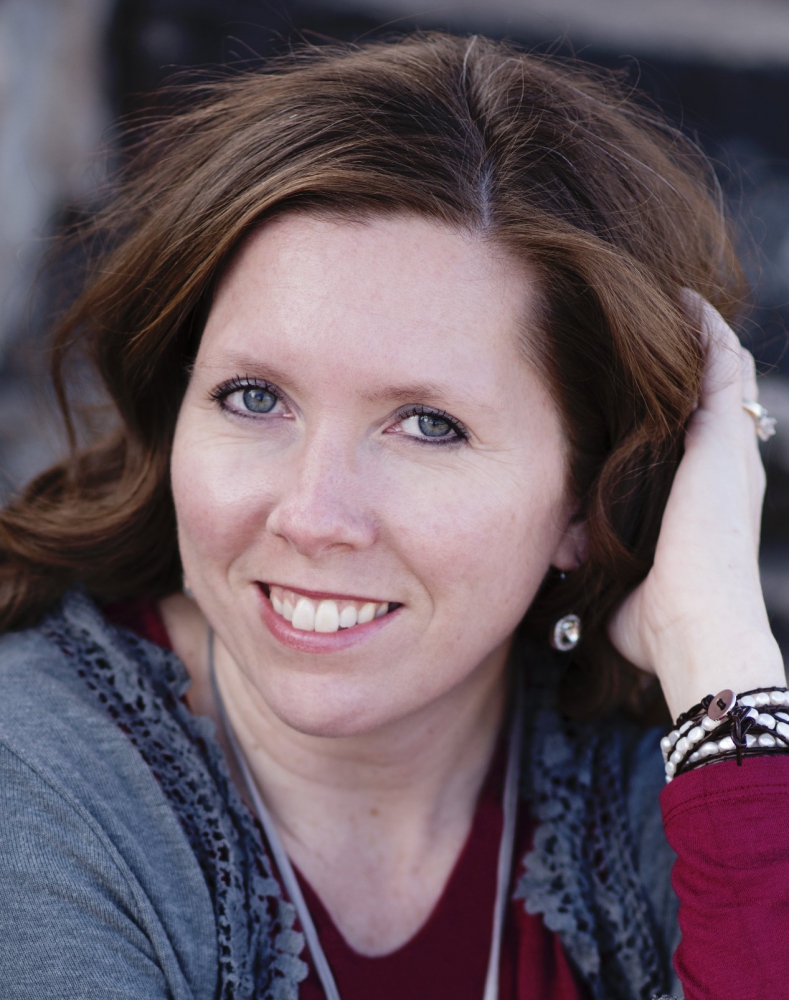 Stephanie Alton
Literary Agent
The Blythe Daniel Agency, Inc.
Director, BlogAbout
Stephanie is a literary agent and director of the agency's blog network, BlogAbout. She specializes in creating custom launch teams, blog campaigns, and webinars with industry pros through the BlogAbout Blogger Network. Several of the books she has collaborated on have been in the top 10 on the New York Times Best Seller List and rated #1 on Amazon. She consistently engages with publishers, authors, podcasters, ministries, and creative businesses to be able to offer compelling and trendy material to the hundreds of bloggers whom she works with to review and give away new books, movies, and merchandise.
New as an agent but not new to the world of publishing, Stephanie has worked with authors and critiqued book proposals over the years. She brings a unique approach to coaching her clients in a way that helps them transform their work and leads them to excel beyond what they envision. Stephanie has also been able to offer strategic platform building techniques to aspiring writers and help them shape their writing and blogs into what an agent, publisher, producer, or reader is looking for.
Currently Stephanie lives in and loves to explore Colorado with her husband and two boys. Their love for blasting down trails on almost anything with wheels and covered in mud has given her a greater appreciation for the outdoors. When she is not glamping with the family or logged into the publishing community, she is probably dreaming of having a cleaner house and a personal chef. You can connect with her on the BlogAbout's Facebook group.
Workshop: Your Marketing Profile (Saturday, 6F)
We'll compare marketing your book/brand to a financial portfolio. Since there is no one-size-fits-all option for either, you really have to look at what you have going for you and what you want to accomplish to create something that helps you grow at your own rate. Stephanie will talk about the five investment areas for writers:
The things you have control over: your writing, your email list, and how you invest your time and money
The tried and true: speaking and podcasting
The helpful: being a guest, blogging, and marketing/publicity
The wild card: social media and other trends
The fifth element: living what you preach/teach
Visit again for her interests and availability for paid critiques.
---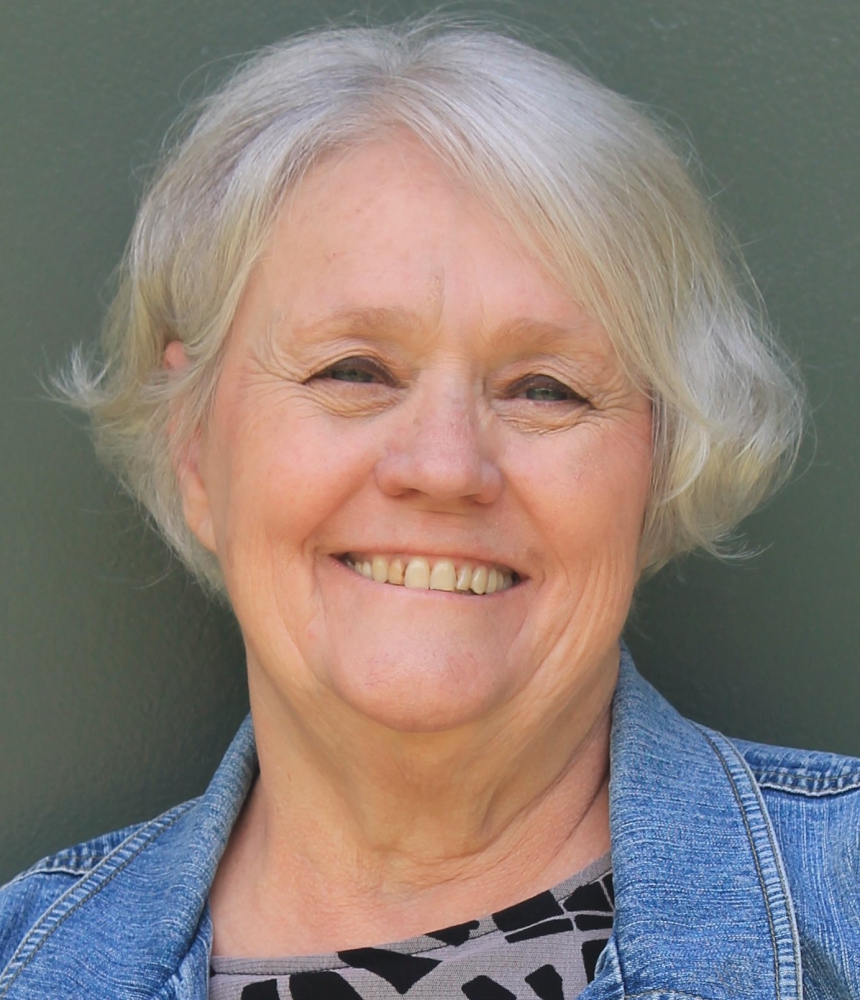 Linda S. Glaz
Agent, Hartline Literary Agency
www.hartlineagency.com/blog
http://lindaglaz.blogspot.com
Linda started out writing and reviewing for a romance site and a small publisher. After that, she worked as an assistant to her agent at Hartline, and then became an agent in her own right two years later. Her heart is for new authors, and she helps them by sharing "all the mistakes" that she made as a newbie. And she made Puh-lenty! She can laugh about it now and hopes that by being transparent she can help new writers to avoid those mistakes. She is blown away by a new author who has done his research into the industry and presents herself in a professional manner and has one WOW! of a book to offer.
Linda understands writers because she IS a writer. She is a multi-published writer of romance in all categories. Her favorite is suspense, and not only suspense, but suspense sealed with a kiss. She is married with three children and four grandchildren. Having served in the Air Force at a time when it wasn't exactly politically correct for a woman, she blazed many firsts for women in the military. She has taught karate and self-defense for thirty years and was a national instructor and referee for the largest soccer youth group in the US for twenty-five years. She isn't afraid to try something new.
She would love to represent that next great American novel! She will look at nonfiction, but she LOVES FICTION—historic, suspense, romance or all of the above.
Early Bird Workshop: Pitching to Industry Professionals (Wednesday, E12)
Learn how to write the 20-30 word pitch:
Examples of correct and incorrect pitches
Samples to rewrite
Writing individual pitches
Reading and commenting on individual pitches
Witness a sample session of an appointment with an agent/editor, and learn the necessary components of an appointment. Join Linda for a Wednesday evening night owl to present your pitch and get feedback.
Workshop: Deep POV - Going Deeper or Wasting Time? (Thursday, 2C)
How to deepen the reader's experience by staying in the characters' point of view. You will gain a stronger grasp of deep POV, how and when to use it, and how to use it successfully. Remember, when in a character's POV, you can ONLY know what he can see, taste, feel, smell, hear, or understand. If he can't know something, you can't tell the reader that he does.
Night Owl: Practice Your Pitch (Wednesday, 9:15 pm)
Visit again for areas of interest and availability for paid critiques.
---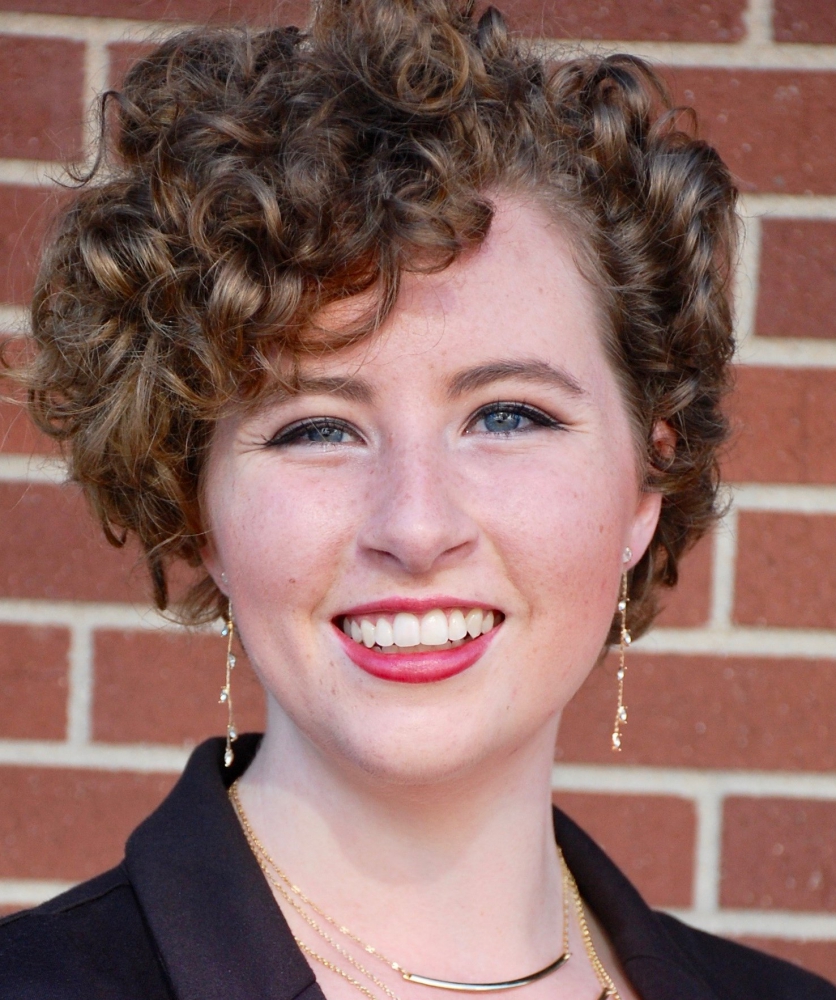 Jori Hanna
Jr. Agent, Cyle Young Literary Elite
Writer, Editor, Consultant
Jori is a writer and editor from Centennial, Colorado. She graduated Taylor University with a Bachelor of Science degree in Professional Writing, and loves the publishing industry immensely. She is passionate about helping others reach their full potential through writing, editing, design, or platform development. In her free time you can find her baking, working out, reading a new suspense novel, or drinking coffee (sometimes all at the same time). She loves anything that will give her an adrenaline rush, and is always looking for the next great suspense novel.
Early Bird Workshop: Fiction Moves & Counter Moves (Wednesday, E6)
Every plot has many moving pieces, and every piece affects all the others. When one piece isn't pulling its weight, the story suffers. In this class you will learn how your antagonist can help beat writer's block and create a solid plot that will both intrigue and enthrall readers from start to finish.
Visit again for areas of interest and availability for paid critiques.
---
Other Professionals

These are last year's charts
so please visit again.



Click here for a PDF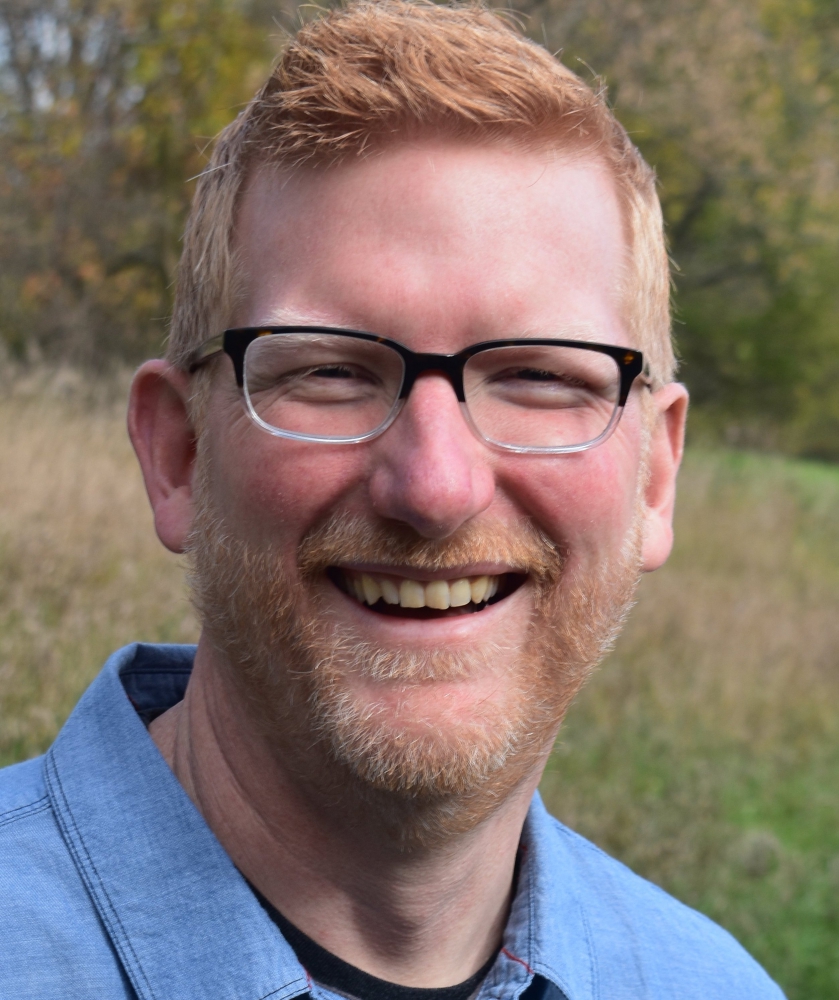 Chad Allen
Writer, Speaker, Editor
Writing Coach
Book Proposal Academy
BookCamp
www.chadrallen.com
Chad is a writer, speaker, editor, and writing coach. A 20-year publishing professional, he served in acquisitions and directorial roles for Baker Books, a division of Baker Publishing Group, before going full-time with his own coaching business. He has collaborated with numerous bestselling authors including Michael Hyatt, Jeff Goins, Caroline Leaf, Ernie Johnson Jr., Chip Ingram, Mary DeMuth, John Burke, Mark Batterson, and Phyllis Tickle.
He is the creator of Book Proposal Academy, an online course, and BookCamp, a mentoring and community hub for writers. His passion is helping writers get their books into the world, and he blogs at http://www.chadrallen.com.
Chad has been published in such online places as LifeHacker, The Accidental Creative, MichaelHyatt.com, Goinswriter.com, and The Good Men Project.
He holds a B.A. in English from the University of Nebraska-Lincoln and an M.A. in Theology from the University of Notre Dame. Chad and his wife, Alyssa, live with their two children in Grand Rapids, Michigan. Hear more from Chad on his blog, or by following him on Facebook and Twitter.
Continuing Session: How to Make Sure the Nonfiction Book You're Writing Is the Best It Can Be
You have a message or story you're passionate about getting into the world. But working on a book can be tough. Writers come up against a long list of obstacles:
Will this concept be attractive to agents, publishers, and readers?
How can I describe my book in a way that grabs people's attention?
How do I come up with a great structure?
Is my writing good enough?
What if I can't write a book that lives up to my own vision for it?
How can I convince publishers I'm worth listening to?
Is all of this really worth it?!
And that's just the first week!
Sometimes the list of obstacles is so daunting, a writer may be tempted to throw up her hands and give up. Can you relate? If so, this continuing session is for you. You'll walk away from our five-session journey together with:
a well-developed concept that meets a real need readers have
a one-sentence attention-grabbing book hook
a vision statement that attracts agents and publishers
a strong outline and synopsis that lays out a transformative path for your readers
a solid bio that establishes your authority on the topic of your book
compelling sample chapters (or at least a plan for writing chapters you're excited about)
Join us for an engaging time where together we'll make sure the book you're writing is the best it can be!
Visit again for areas of expertise and availability for paid critiques.
---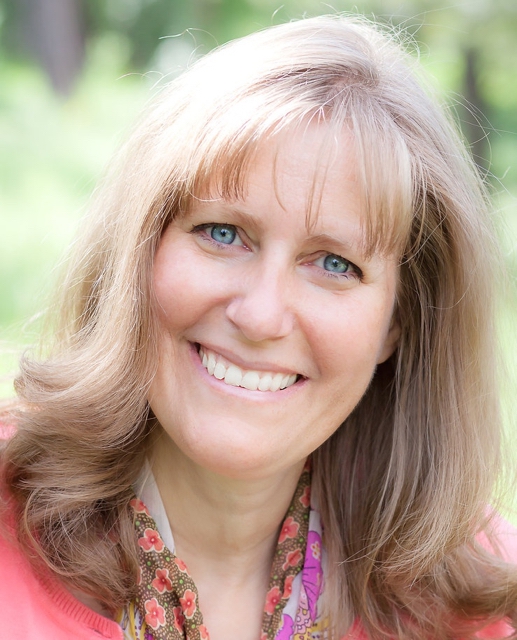 Debbie Maxwell Allen
Author, Freelance Editor
Debbie works as a freelance editor and writes young adult historical fantasy in the Rocky Mountains. She also loves to revolutionize other writers' lives with the wonders of Scrivener. The rest of the time, she keeps tabs on her husband, five children, two cats, and one grandchild. She blogs about free resources for writers at https://writingwhilethericeboils.blogspot.com.
Early Bird Workshop: Rock Your Reader Magnet: Build Your Fan Base the Easy Way (Wdnsday, E3)
Most authors know that growing your fan base with a free giveaway makes great sense. But what do you offer? This workshop offers a slew of enticing options (for both fiction and nonfiction authors) for items that will have readers jumping on to your newsletter list. We'll cover what to offer, easy ways to format your giveaway, and how to easily deliver your freebie. Your list will grow in no time, and that means a built-in audience to buy your books.
Workshop: Think Outside the Publication Box (Friday, 3E)
Whether you are frustrated with the pace of publication, or you're eager to find new readers, it's time to think outside the publication box and find your readers with ideas you've never thought of. Millions of people all over the world are gaining access to smartphones, increasing the number of potential readers. Cutting-edge writers will consider the needs of these lucrative groups. Join us as we discuss a host of unusual, yet effective techniques to write in ways that reach farther than a physical book—and most are completely free.
Night Owl Critique Group with Scotti Domeij (Wednesday, 9:15 pm)
One-on-One Scrivener Coaching (writing software) – 30 minutes $35
Scrivener is an amazing (and inexpensive) writing program that will help you organize all your notes and research for your fiction or nonfiction book, and enable you to write faster. Scrivener is offered for both Mac and PC.
Beginner: if you're just starting out, we'll do a complete tour of everything Scrivener offers and get you set up and ready to work on your manuscript.
Advanced: if you already use Scrivener, I'll show you all the ways you can customize the look of your Scrivener project to stay better organized, and show you tons of little-known features that will make your writing life easier and more productive.
Scrivener 3: Scrivener has a new version for Mac users (the PC version will come this year). Join me to find out all the amazing new features that will transform your writing experience.
One-on-One Vellum Coaching (ebook and print book formatting software) – 30 minutes for $35
If you're self-publishing, you want a professional product without breaking the bank. The cost of cover design and editing is substantial, so why not save money and do the formatting yourself? Before Vellum, authors had to learn a very complex program for this, but no longer. Vellum is super easy to use and gives you professional results in a few minutes. I'll walk you through the process with one of your documents to show you exactly how it's done. You'll be amazed at what you can do on your own. No special knowledge needed.
Visit again for areas of expertise and availability for paid critiques.
---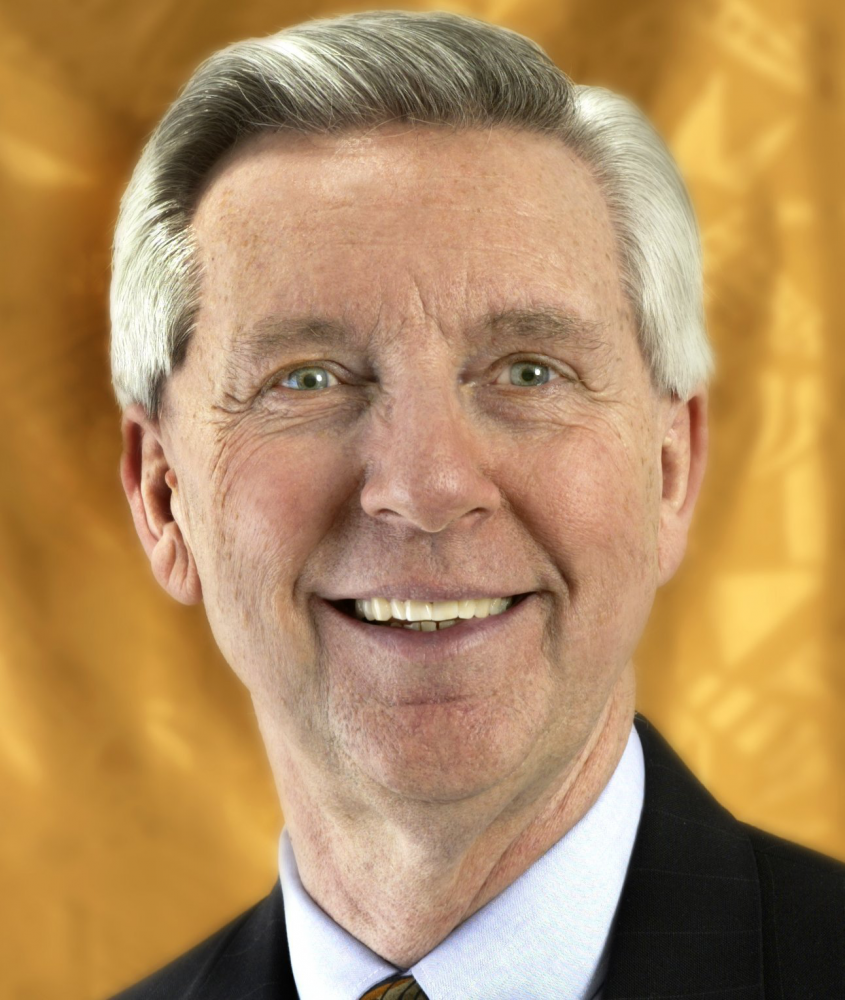 Dick Bruso
International Speaker, Author
Branding/Marketing Expert
Founder, Heard Above the Noise®
An international speaker, author, and founder of Heard Above The Noise®, Dick Bruso is a highly regarded branding and marketing expert. He teaches his audiences and clients how to develop and expand their brands to powerfully penetrate the marketplace.
His clients include best-selling authors, in-demand speakers and successful entrepreneurs, as well as business and ministry leaders. He authored the book, Bible Promises: Help and Hope for Your Finances, and is a contributing author, on the topic of branding, to the popular books, Paid To Speak and Speak More!
Dick enjoys photography, writing lyrics, and living in Colorado. Most of all, he likes spending time with his wife, Joann, his four daughters and sons-in-law, nine grandchildren, and two little rascally dogs named Spanky and Darla.
Workshop: Create a Best-Seller Brand for the 2020s (Thursday, 1F)
In this updated and popular presentation, you will learn how to develop a unique brand that will powerfully capture the ever-changing marketplace . . . by applying the "umbrella branding" approach to every aspect of your writing career.
Workshop: Fast-Track Your Speaking Outreach in 2020 & Beyond (Thursday, 2F)
Discover the latest and greatest ways to accelerate your writing career by tapping into the ideal professional speaking organizations, resources, and tools. Come learn the inside secrets every Christian writer needs to know about the world of public speaking.
*Exclusive Bonus! Everyone attending either of these sessions will be given a complimentary 30-minute, post-conference, one-on-one phone consultation with Dick to help further their writing and speaking careers.
Author's Night: Facilitator with Eric Sprinkle (Friday pm)
Visit again for areas of expertise.
---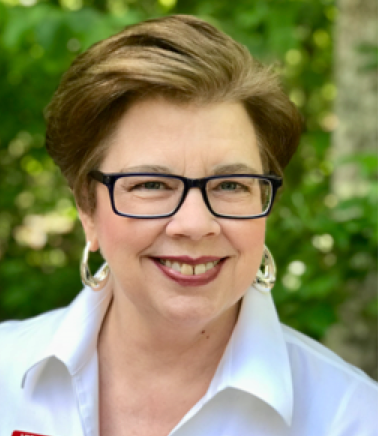 Patricia Durgin
Founder
Marketers On A Mission
Amazon sold its first book back in 1995. That was the year Patricia Durgin began studying online marketing. Since then, she's invested thousands of dollars to learn from leaders in the field, and countless hours adapting those principles for Christian writers and speakers.
Online marketing is a confusing tangle of technology and messaging. Patricia helps Christian communicators cut a straight path, so they can escape the maze and fulfill their calling, which is to reach more people for Christ.
Patricia serves her audiences in five formats: 1) as the host of Marketers On A Mission, a 60-minute Facebook Live program for Christian writers and speakers (400 programs and counting!); 2) as the Admin of the private Facebook group Marketers On A Mission ENGAGE; 3) as a faculty member at many Christian writers and speakers conferences across the country; 4) through The Encourager, a weekly devotion, and; 5) via private coaching sessions.
Patricia and her husband live near Atlanta. Their two daughters are children's pastors and their two sons-in-law are youth pastors. Their four grandchildren are a delight, and their two pups, Lucy and Linus, rule the roost at home.
Note from Marlene: Make it a priority to visit Patricia's Facebook Live Program, Weekdays 12PT / 3ET. You'll be gladyou did. And it's free!
Continuing Session: Serve Your Audience: The #1 Way to Grow a Rock-solid Platform
I believe that every Christian communicator has a God-given audience and a God-ordained message, drawn from our relationship with Him. Every book, article, presentation, blog post, social media post, and email should have one goal: to serve our audience exclusively. (God will see that others in need are served by other Christian communicators.)
In this continuing session, we'll focus first on identifying your audience, then move to the four basic marketing elements and how they all work together to build your platform: your 1) Website, 2) Lead Magnet, 3) Blogging & Social Media, and 4) Email . . . all designed to serve your audience through content focused on their needs.
We cannot grow our audience effectively without these four elements in place. Leave one out and our marketing will be lopsided. Join us to build the strong foundation you'll need for an effective, long-lasting platform, wherever God may lead you in the future. For a description of each of Patricia's five sessions, click here.
Visit again for areas of expertise.
---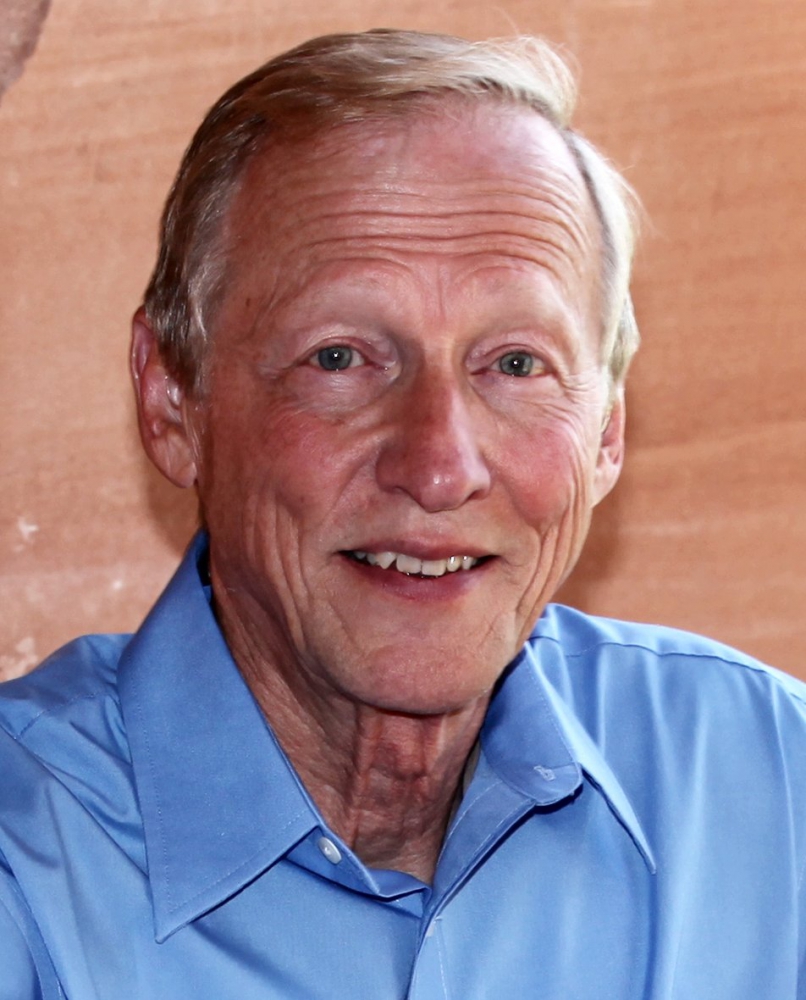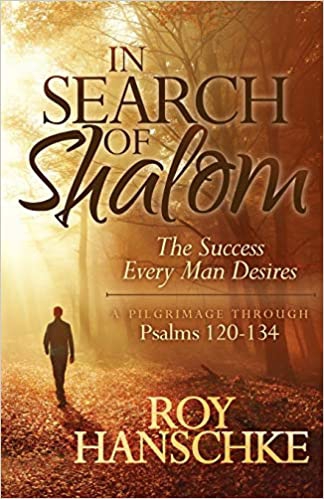 Roy Hanschke
Author, Speaker, Trainer/Coach
Radio Personality, KPOF morning show
(broadcasting from conference Thursday and Friday am)
www.howdidimissthatmm.com

Roy is a Bible College and seminary graduate who enjoys speaking to men's groups, preaching as "pulpit supply" for various churches, writing (first book In Search of Salom: The Success Every Man Desires), hiking the Colorado Mountains, blessing his family (wife of 52 years, six children which includes in-laws and 18 grandchildren), and sharing the morning show with two awesome co-hosts on KPOF Denver (AM91). That last one pays the bills! In addition, Roy loves to assist authors in their quests to become effective speakers (something he has done for over 20 years).
Early Bird Workshop: What to Do When the Words Are Not There with Robert N. Ruesch (Wednesday, E7)
You CAN write! Just because the screen (page) is blank—you are not alone. Each word you write is a success; combined, you have completed a task God has assigned. We will look at what other writers have said about their craft and discuss how to push forward when you feel the weight of writer's "rock." Together we will find ways to accelerate your writer's walk.
Speakers' Clinic
If you've been avoiding the challenge to begin speaking or need to improve what you're already doing, this is the clinic for you. Roy will help you discover your ministry focus, organize one of your talks to maximize time and effectiveness, present it with power and pizzazz, and market your message through radio. You'll have an opportunity to test what you learn and receive helpful evaluation from Roy and your peers. (By application.)
Visit again for areas of expertise for one-on-one appointments.
---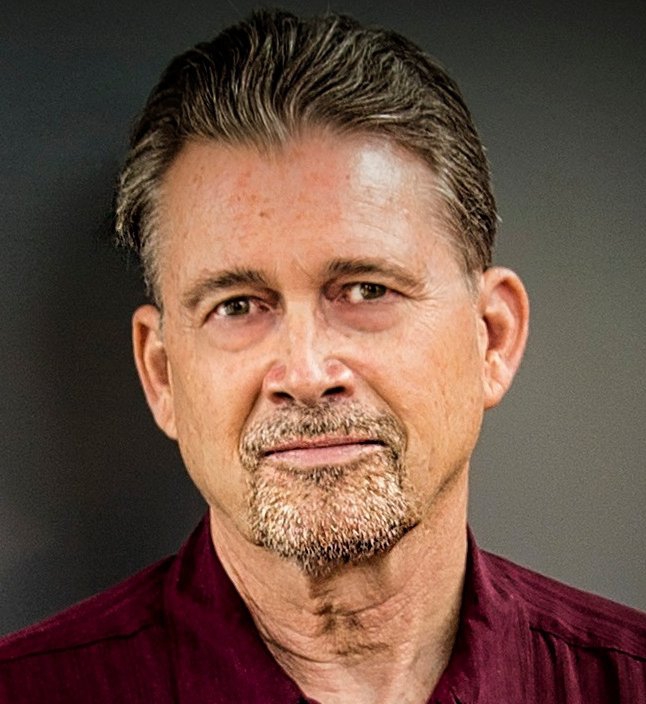 Dave Lambert
Owner, Lambert Editorial
Author
Dave is the owner of Lambert Editorial, which has been serving publishers and authors since 2003; the author of 11 books (including The Missionary and, with Tennessee Governor Bill Lee, the 2018 memoir from Thomas Nelson, This Road I'm On). He is the former senior fiction editor at Howard Publishing, a division of Simon & Schuster; and former executive editor for fiction at Zondervan.
Fiction Clinic
Taught by a fiction writer, editor, and teacher with more than 40 years of experience including more than 20 years as an acquiring editor in fiction for HarperCollins and Simon & Schuster, this hands-on clinic will help you with your work in progress as well as your fiction technique in general. Besides the 6 hours of group workshop time, you will meet for a half hour individually with the instructor. (By application.)
Visit again for areas of expertise for one-on-one appointments.
Tracy Meola
Author, Speaker
Professor of Worship Arts
www.tracymeola.com
Tracy has a passion for studying the many facets of worship. She has also served as both a volunteer and staff worship leader in a variety of denominations and has led worship both locally and internationally. Her greatest desire is to encourage other believers in their understanding of worship and in their relationship with God. She holds a Bachelor of Music Ministry from Colorado Christian University and a Master's Degree in Leadership with an emphasis in worship from Denver Seminary. She teaches courses on worship at Colorado Christian University and lives in the Denver area with her husband Matt.
Friday evening – Tracy will help us experience how the richness of Old Testament worship and Shabbat points us to Jesus Christ.
Visit again for areas of expertise and availability for paid critiques.
---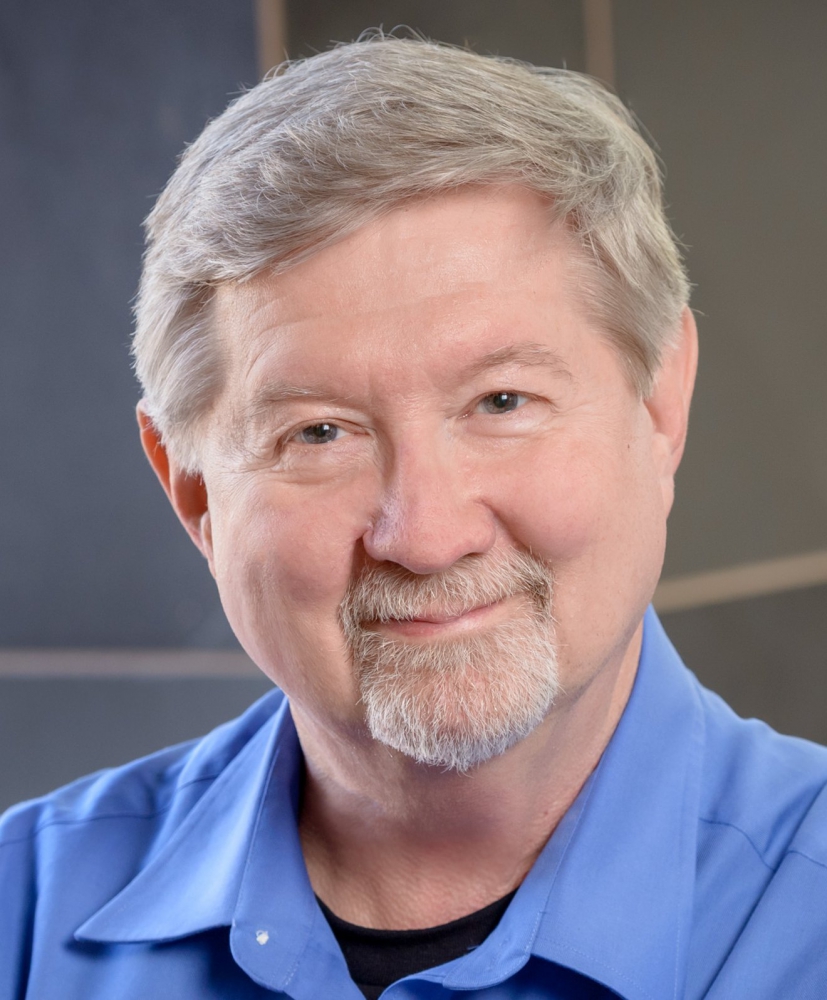 Richard Rieman
Audiobook Producer
Narrator & Author
Audiobook Revolution Productions
"The Audiobook Wizard," Richard is an acclaimed authority on Audiobook self-publishing. He has consulted and produced hundreds of Indie-published audiobooks. He is the author of the Global eBook Awards Gold Medal Winner in Writing/Publishing, The Author's Guide to Audiobook Creation. Richard is also an Audible Approved Audiobook Producer (Top 10%), a 2019 Gold Medal National Ben Franklin IBPA Award Winner for Audiobook Nonfiction, and a five-time winner of the EVVY Award for audiobook narration and production. He is a member of the "Over the Hill" Ski Club.
Workshop: Creating a Caviar Audiobook on a Tuna Fish Budget (Friday, 4E)
If you are considering creating an audiobook, this session is for you! You will get the key steps you need to take and plenty of insider tips and tricks of the trade from both the audiobook producer and author's perspective, including
Essential steps to creating an audiobook
Reducing the costs of producing an audiobook
Determining if you should hire a narrator or voice your own audiobook
Promoting and marketing your audiobook
Visit again for areas for expertise.
---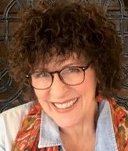 Becky Spencer
Author, Speaker
Songwriter, Worship Leader
Worth Fighting for Blog
Co-founder & Executive Director, Grand Staff Ministries
Becky and her husband, Tracy, have been on an adventure together for over 40 years, and the highlight has been raising their 8 children (4 birth, 4 adopted) and playing Grammy and Grandpa to 26 grandchildren. They are co-founders of Grand Staff Ministries, Inc., based in Buhler, Kansas, which features a sponsorship program that ministers to abandoned, orphaned, and vulnerable children in Swaziland, Africa. The first orphan home they built in Swaziland, Angel's Rest, was dedicated this January. The ministry runs a thrift boutique to help with ongoing expenses of the orphan home. And they planted a new church in Buhler.
Becky speaks, sings, and writes about things worth fighting for—things like marriage, orphans, wayward children, and faith. When she's not on the road or at the boutique, you'll find her serving her guests at their home-turned-bed-and-breakfast or sharing the love of Jesus with the people He sends her way. Or maybe dreaming of the next adventure . . . to be continued!
Visit again for areas of expertise for one-on-one appointments.
---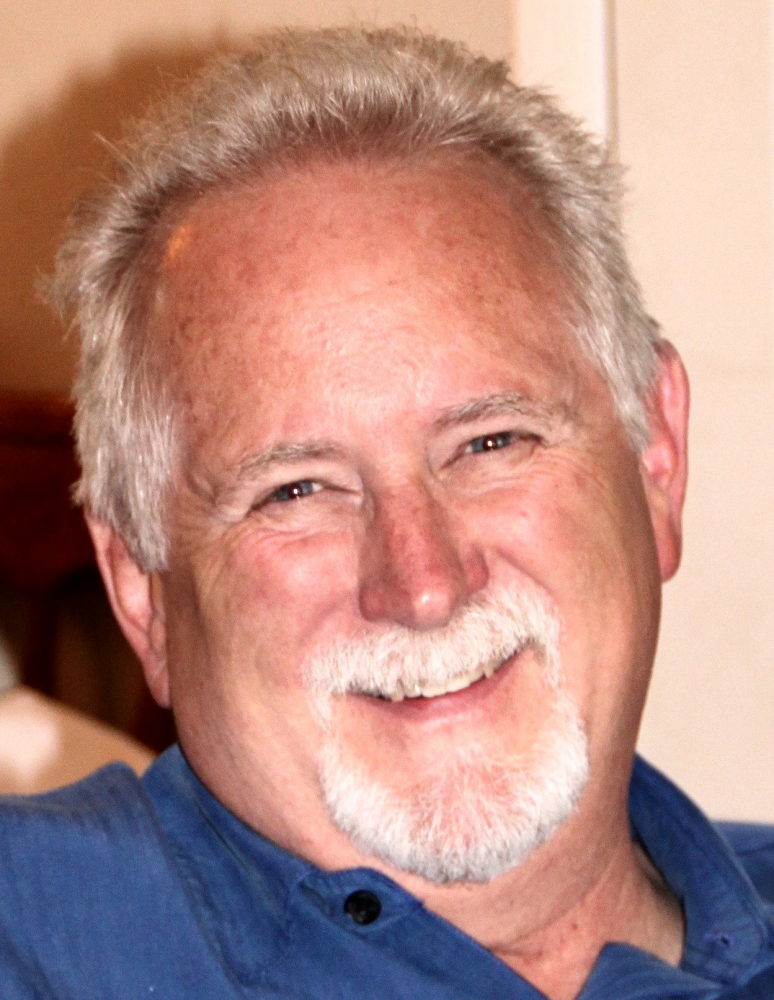 Bill Watkins
President, Literary Solutions
Author

Bill is is the president of Literary Solutions and the award-winning author with seven published books and about 150 other kinds of writing, including essays, articles, dictionary entries, booklets, pamphlets, study guides, book reviews, and opinion pieces.
In his editing work, which has often included book acquisitions, he has worked with Thomas Nelson, Marvel, Bethany House, Baker Books, Chalice Press, Moody Press, NavPress, Broadman & Holman, Authentic, Servant, and the American Center for Law and Justice.
Bill loves to teach and mentor aspiring writers, and he has worked with hundreds of writers, helping a large number of them find publishing homes for their manuscripts. In his 35-plus years in publishing, he has worked with such authors as Mike Huckabee (the former governor of Arkansas), William Bennett (the former US Secretary of Education), Charles R. Swindoll, Josh McDowell, Norman L. Geisler, Leslie Vernick, Paula Rinehart, William Lane Craig, J. P. Moreland, Dallas Willard, Peter Kreeft, Gary Habermas, Cecil Murphey, Jo Kadlecek, and George Grant.
Bill is married and has seven adult children and six grandchildren. He enjoys reading, movies, deep conversations, dating his wife, playing with his grandkids, and teaching every chance he gets.
Early Bird Lab: Developing Your Nonfiction Book (Wednesday, LL1)
In this hands-on three-hour lab you will learn the six most important questions to ask in developing a nonfiction book and get the help you need to answer those questions. We'll work on your book's focus, table of contents, and first chapter to help ensure that your book will reach its intended audience with the message you wish to present. Limit 6. No later than April 15 email your book's focus (50 to 100 words), table of contents, and first chapter in ONE MS Word file or RTF to Barb Haley (haleybarb@yahoo.com) to be considered for this lab.
Workshop: Myths that Hold Writers Back (Thursday, 2A)
Some shoulds and should nots and that's-the-way-it-is declarations are at best half-truths far too many writers obey to their detriment. We'll expose several of these myths, so you can write more freely and get published more frequently.
Visit again for areas of expertise and availability for paid critiques.